Hattifant's TRISKELE PAPER GLOBES
Scroll down a bit further for a FREE printable download for one of these Triskele Paper Globes!!!
MORE TPG's
TPG as in Triskele Paper Globes! yes, we have more! There are:
Triskele Paper Globes – Flower Dizziness
Triskele Paper Globe – Flower Edition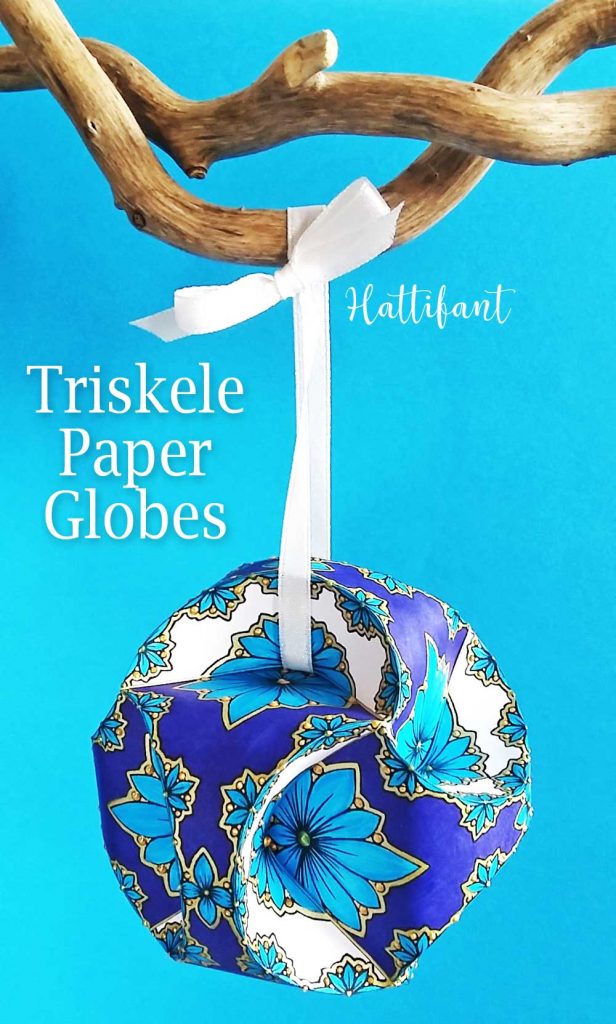 (Click on the image to see the bundle!)
CHRISTMAS TPG Bundle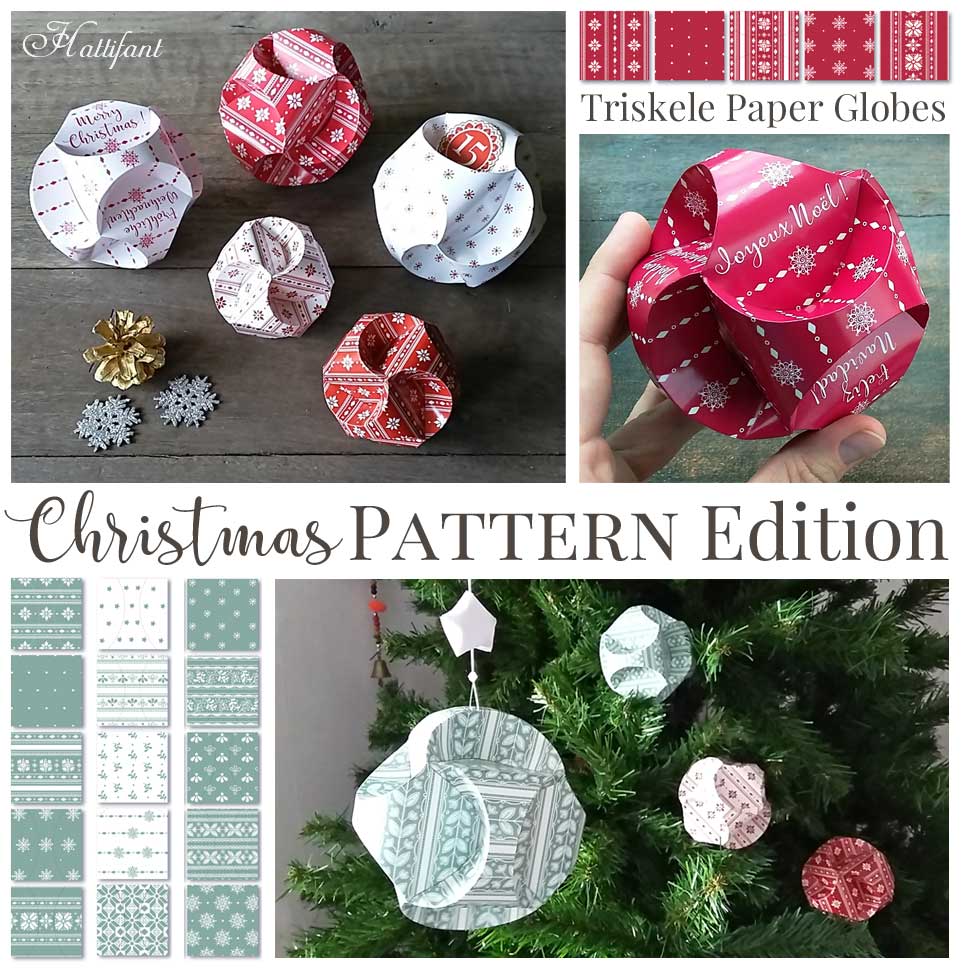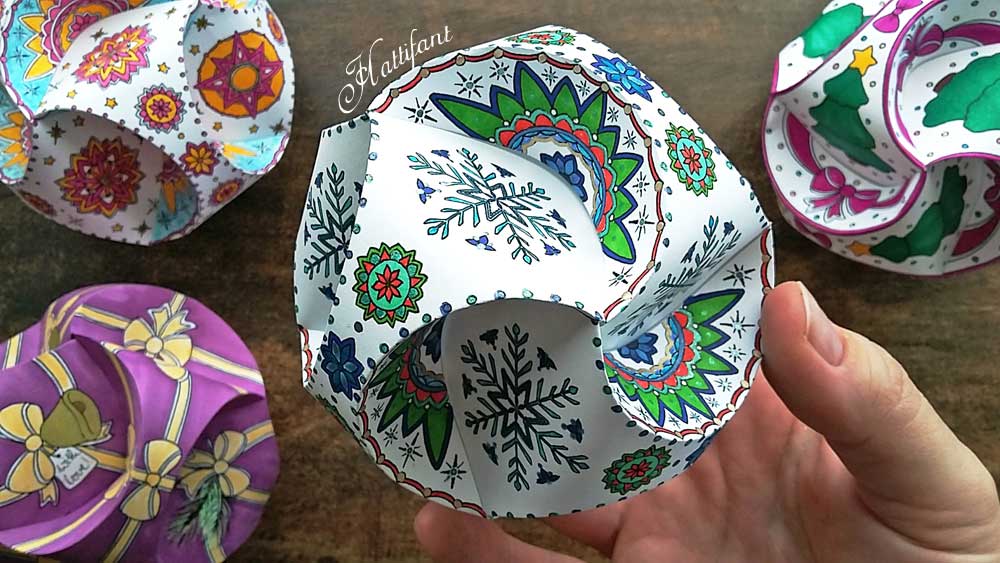 Right on time to decorate your home with these gorgeous TPG's. 10 new designs! Hattifant's CHRISTMAS Triskele Paper Globe Bundle!
HANUKKAH Edition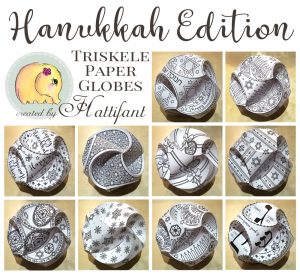 Birthday Invitation TPG
Just got these lovely Birthday Invitations ready. Aren't they fun? Click here to find out more!
Triskele Paper Globe – Paper Cuts

Another addition to our Triskele Paper Globes are these beauties to PAPERCUT! Click on image below to find out more about papercutting this paper globe!
3D Flower Triskele Paper Globe Paper Cut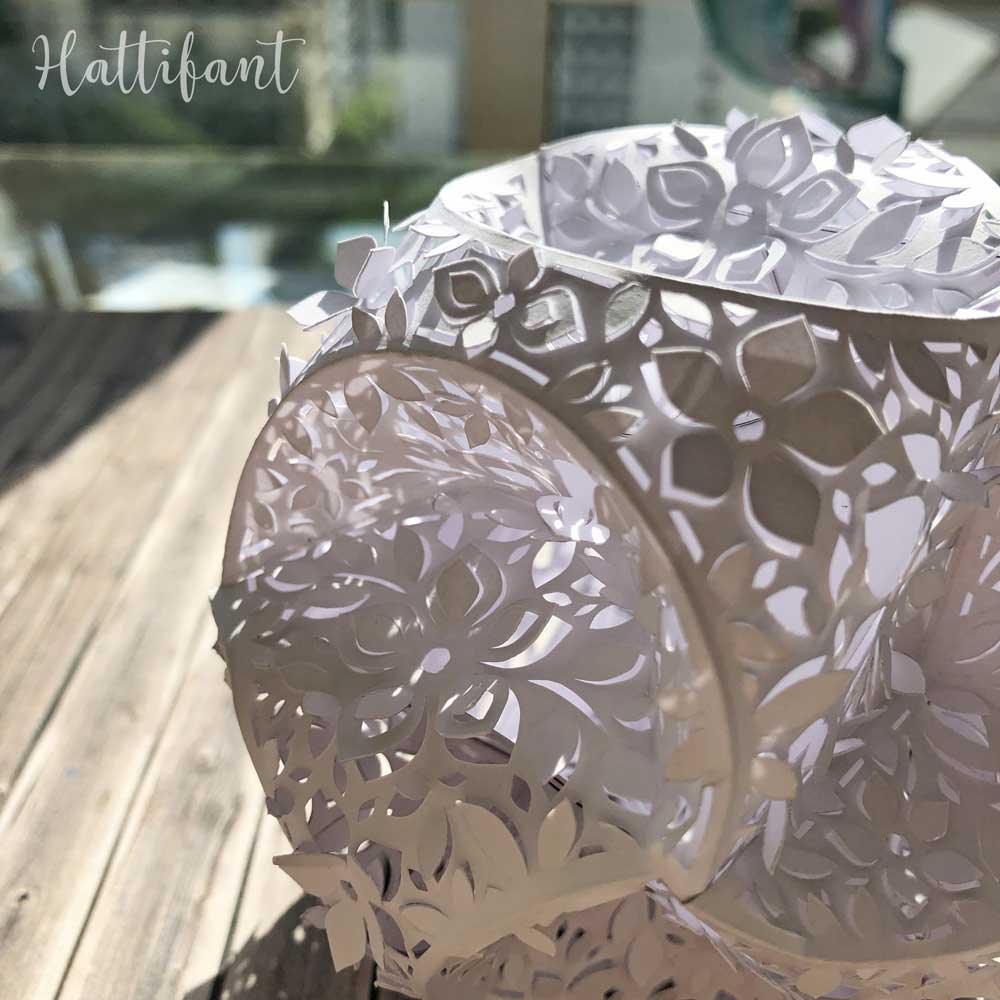 Triskele Paper Globe – Paper Cut – 1 & 2

Triskele Paper Globes
Love them?! (We do!!!) Keep on reading to learn how to make these Triskele Paper Globes or Paper Balls! They are pretty easy to make, soo much fun and don't they look absolutley stunning?!
Scroll down just a tiny bit more for your FREE Triskele Paper Globe Printable!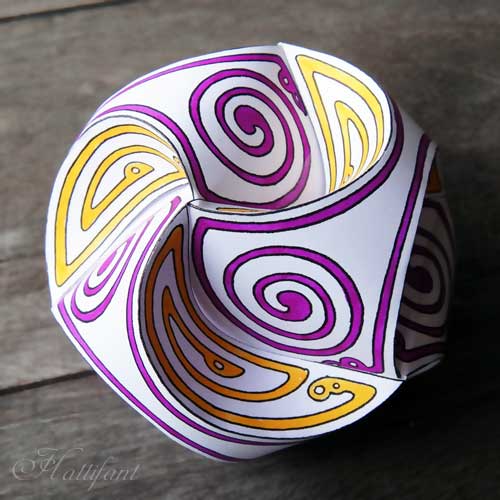 Triskele Paper Globes… simply Spherific!!!
Here is a fun way to spend some time with your friends and family. This paper craft gives generations the opportunity to enjoy creating a beautiful and unique decorative item and/or toy TOGETHER.
Little ones can color in the printables or use endless repertoire of immagination in creating their own patterns and designs on the blank template.
Mom and dad or whoeverelse is crafting along can help with the scoring which is essential with this craft in order to create sharp lines. You can help setting up the entwined papers properly and then your little ones can have a go at folding along the scored lines!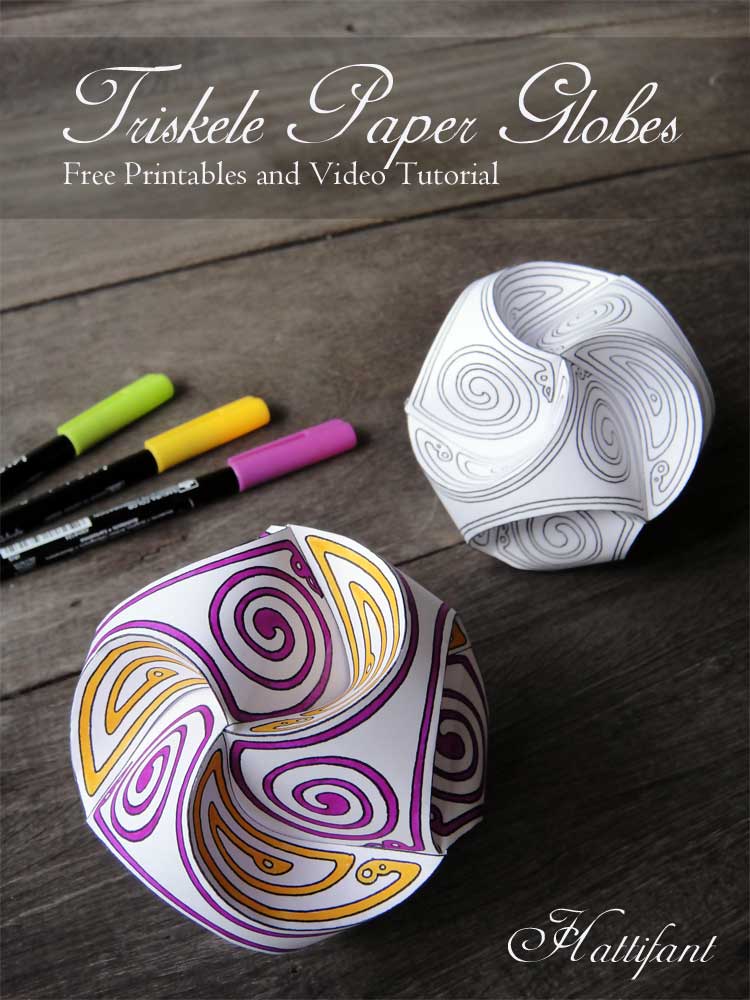 In order to make these you will need:
THE printable (see link below)
Normal Computer Paper
Colouring pens
Scissors
Tape/Glue
Now, I am frequently asked what pens I use to color. I love aquarell pens for sure! But I have just currently discovered these lovely KOI Coloring Brush Pens and I have fallen in love. I had never really been so much a "marker" user but wow, these are fantastic. I know there are lots of others out there that I still need to test but for now these are my faves! And the plus…they are currently REDUCED!
FREE PRINTABLE
Hattifant Triskele Paper Globe BLANK – A4 or US Letter
Hattifant Triskele Paper Globe LINES –  A4 or US Letter
I have created a Video Tutorial for you to make it really easy for you.
TUTORIAL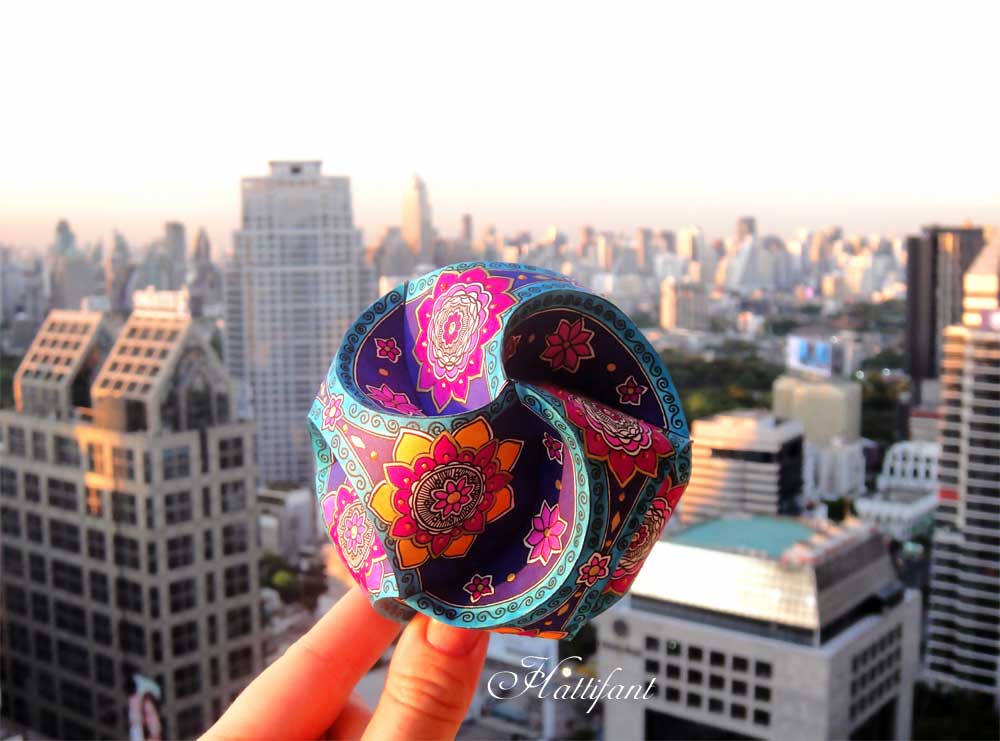 If you are interested in further designs by me, the actual person behind Hattifant then please read on! 🙂 Or go straight to Hattifant's Etsy Shop for A4 European size printables. Both, US Letter size and A4 printables are also available via Gumroad (see further below).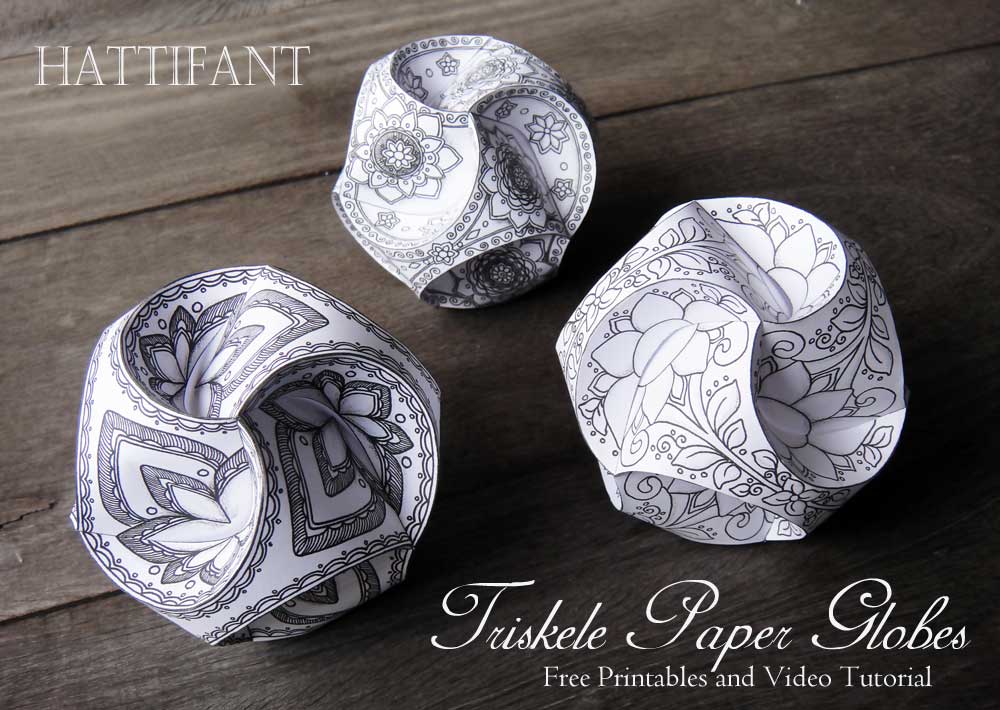 I created all together 10 designs for you to color and put together as a globe.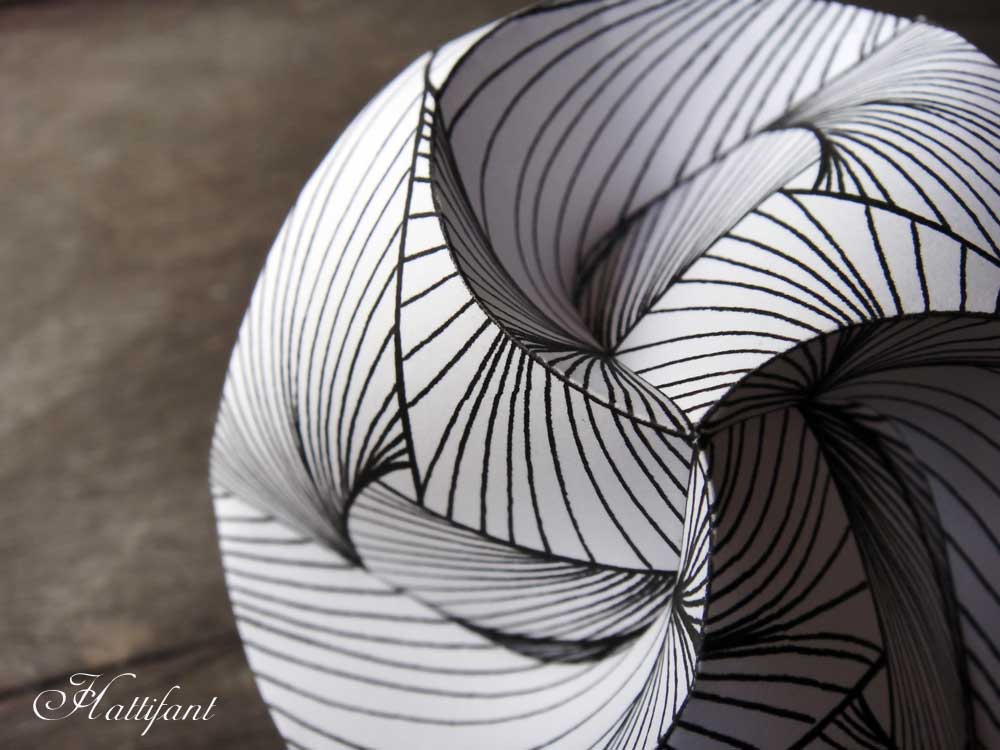 Many different styles…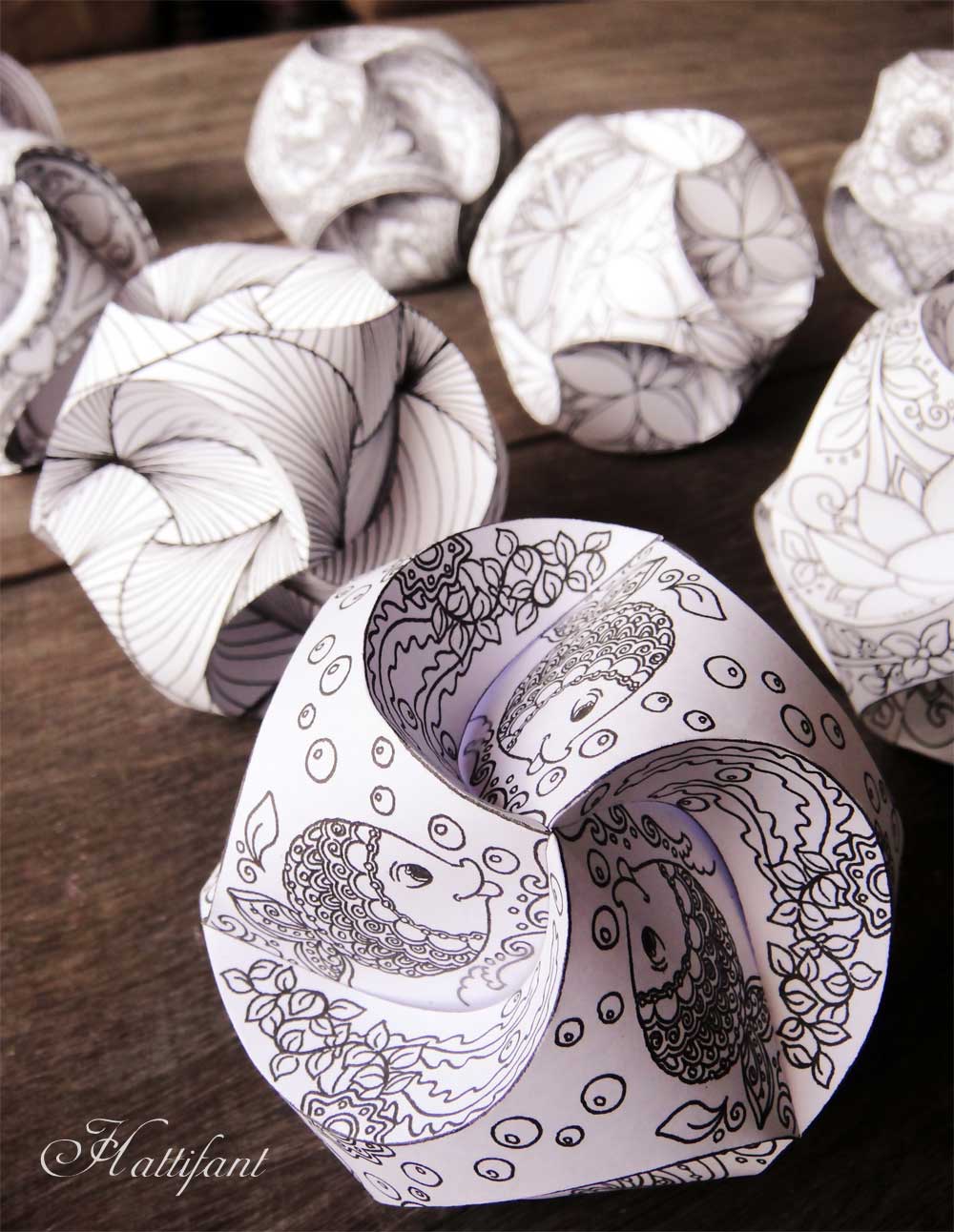 Love the detail…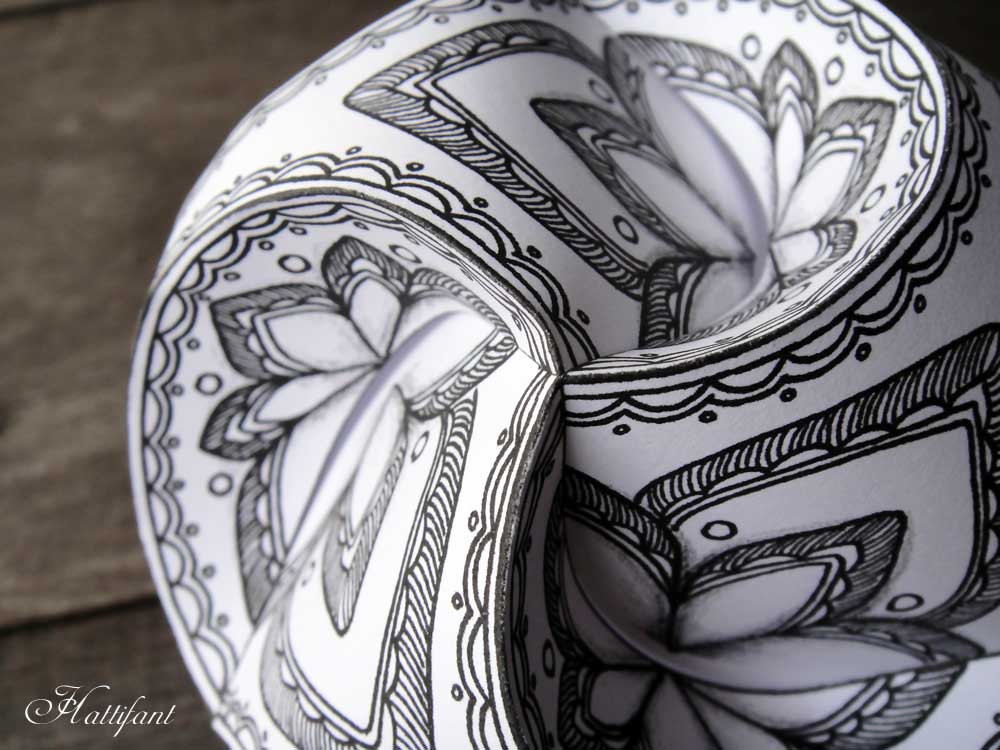 And here are all ten beautiful designs in one summary for you…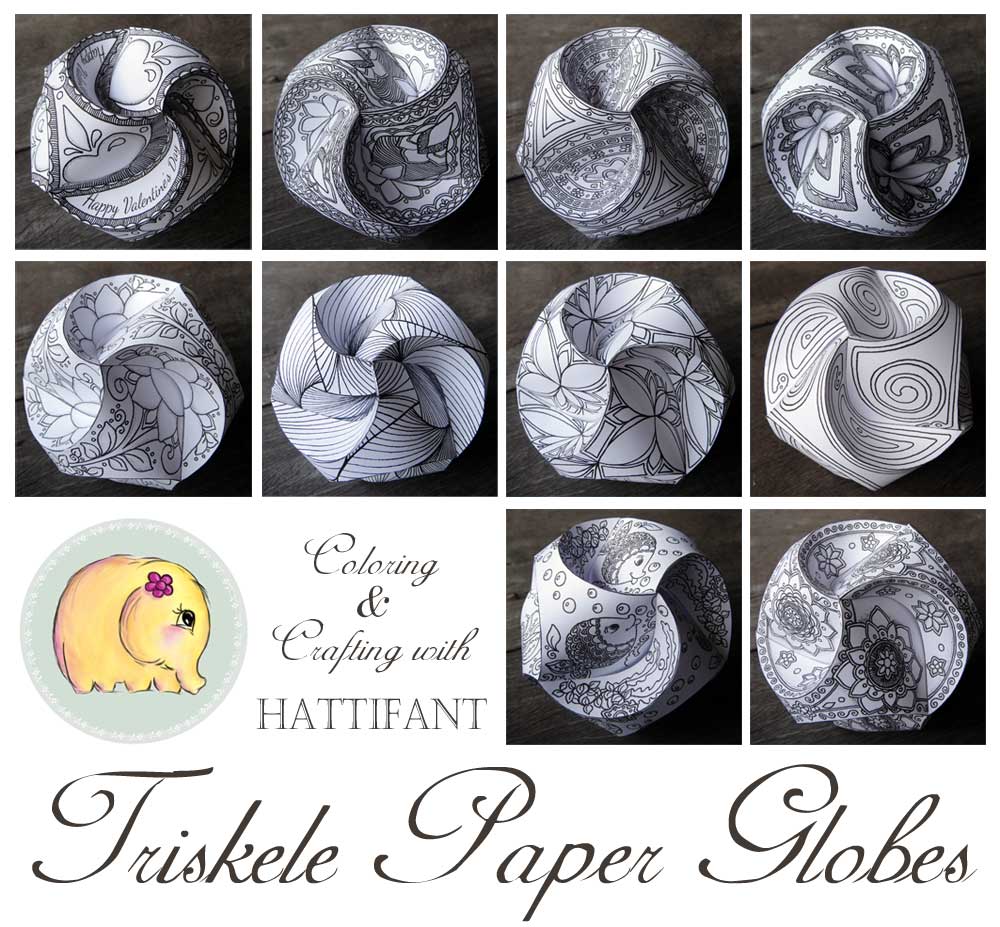 You can find this beautiful digital Triskele Paper Globe Bundle in A4 format at Hattifant's trusted Etsy Shop .
Another option is to pay with Gumroad for both US Letter size and A4.

---

MORE FROM HATTIFANT:
Foldables – Endless Cards to Color & Craft
3D City Coloring
Mandala Cards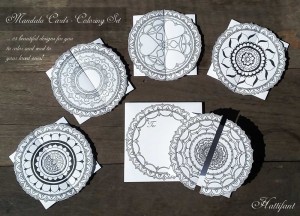 Pop Up Card "Fireworks"

3D Coloring – Pop Up Card "Make a Wish"

Owl Coloring Pages
Coloring Pages featuring Quotes

Woodland Cuties Coloring Page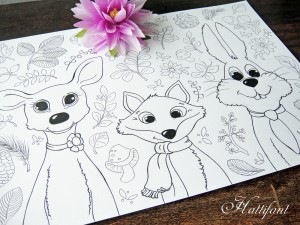 Have a look at all of Hattifant's Coloring Pages here:
Stress Relief with Coloring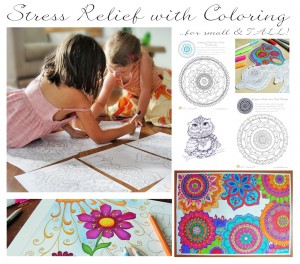 ---
You like Hattifant's designs, toys & décor? Why not LIKE Hattifant on Facebook and always be up-to-date with Hattifant's latest adventures…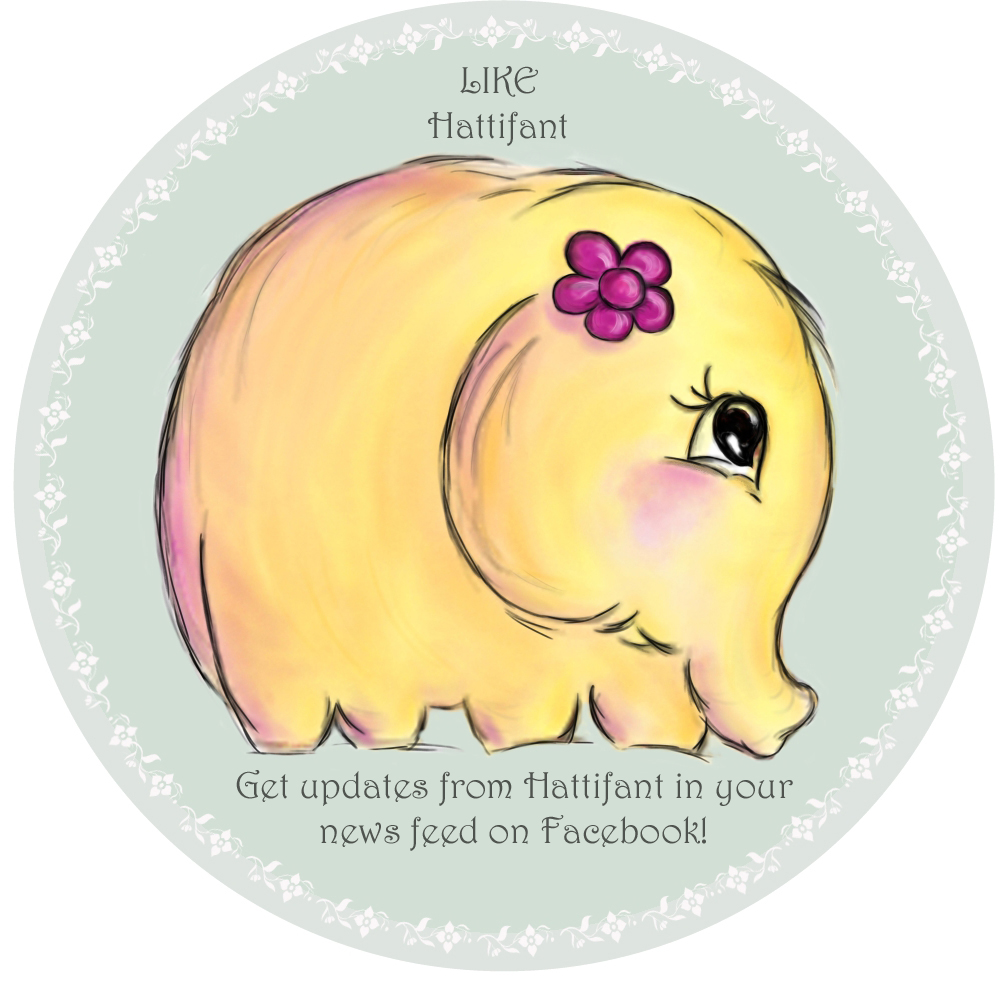 PERSONAL AND NON-COMMERCIAL USE LIMITATION
NO DIRECT LINKS TO PRINTABLES ALLOWED!
Please kindly note that the use of the Hattifant Site and its services (e.g. downloads) offered, are for your personal and non-commercial use only. You may not publish, license or create derivative works (for commercial use) from, transfer, or sell any information, products, downloads or services obtained from the Services. Hattifant is the sole owner of all content on the Hattifant Site, unless stated otherwise. You may borrow pictures but always name the source and link to the Hattifant Site, please. It would be lovely if you sent an email to manja(at)hattifant(dot)com in this case.
Thank you!
Merken
Merken
Merken
Merken
Merken
Merken