Hattifant's Easter Thaumatropes
Now, here is a new paper toy for Easter this year that I actually have difficulties pronouncing correctly…but so much fun anyway… 🙂
Sorry, this is really rather shaky but it is so tricky to show this with a camera, even video doesn't do the eye justice here.
Hattifant's Easter Thaumatropes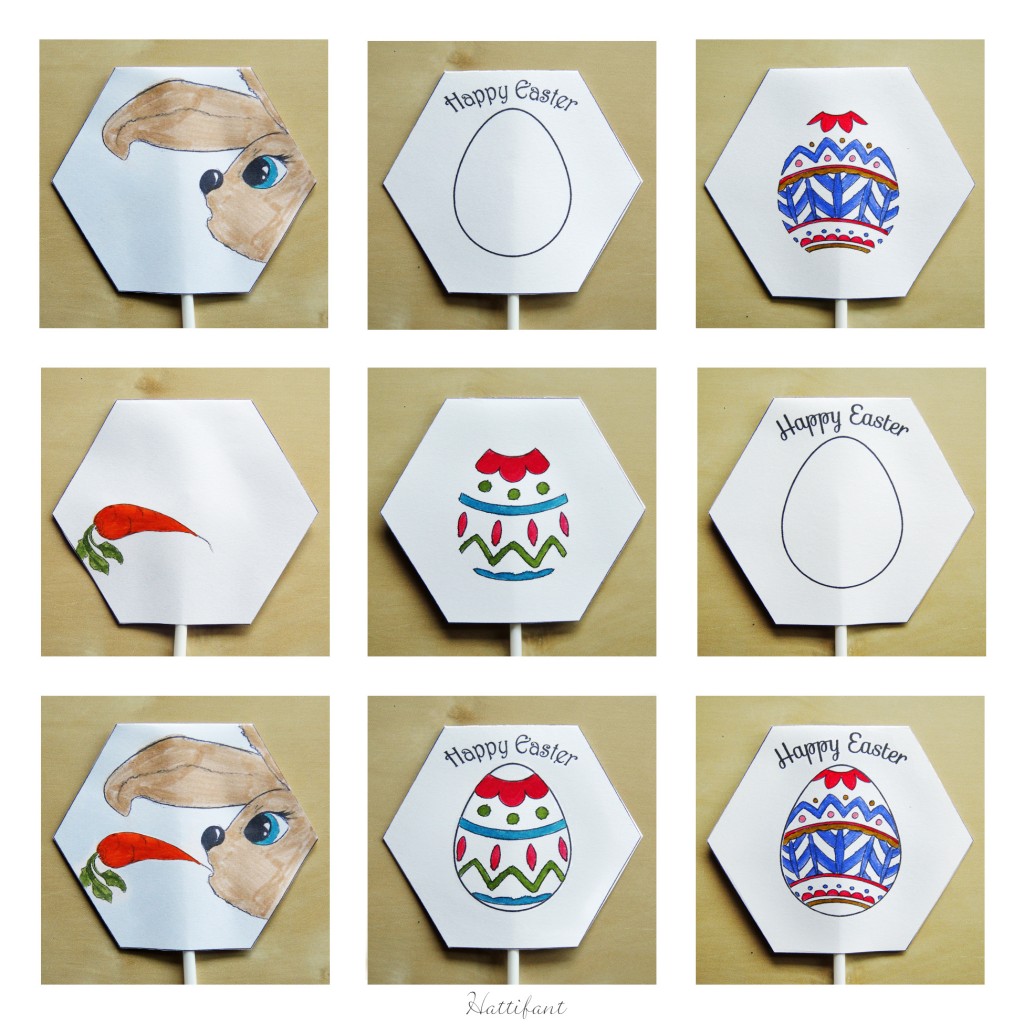 And here is a video for those visual crafters in the crowd…

HOW TO:
First things first. This is not a tricky craft at all! So don't worry.
Simply print off the templates,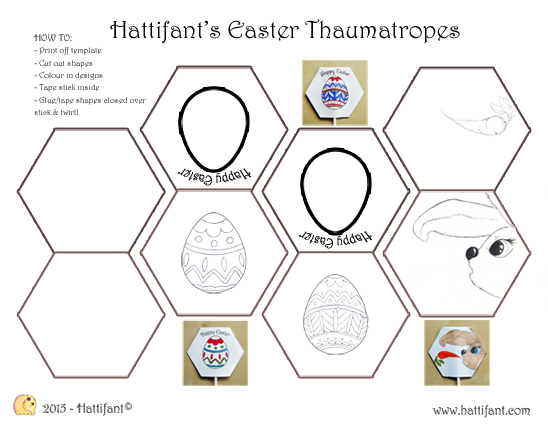 PDF version for US Letter (8.5×11 inches)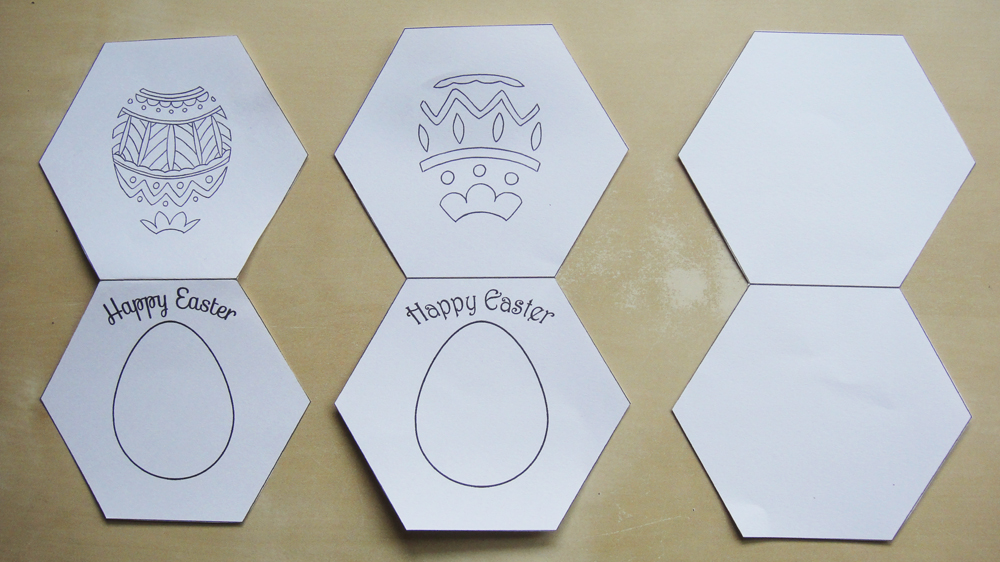 either make your own design on the blank version or colour in the other ones if you like,
find a straw, or other round stick available (even a paint brush will do)
tape it on the inside of one of the shapes,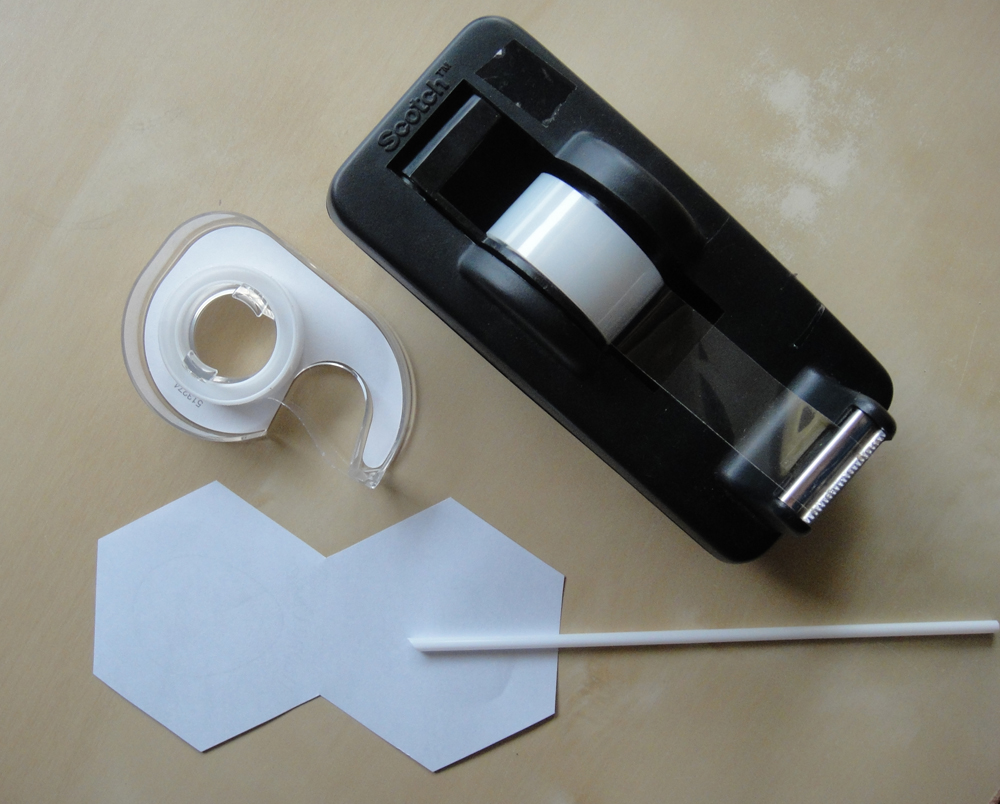 put double sided tape or glue on the other shape (inside)
and close it.
Start twirlling!!!
---
Interested in another Easter craft? Have you seen Hattifant's Easter Bunny Pop (Out) Up card yet?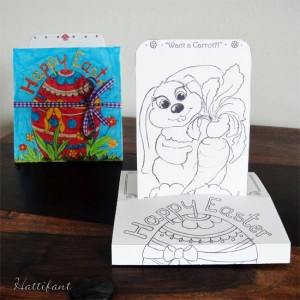 ---
You want more crafts? Then hop on over and take a look at these:
---
You like Hattifant's designs, toys & décor? Why not LIKE Hattifant on Facebook and always be up-to-date with Hattifant's latest adventures…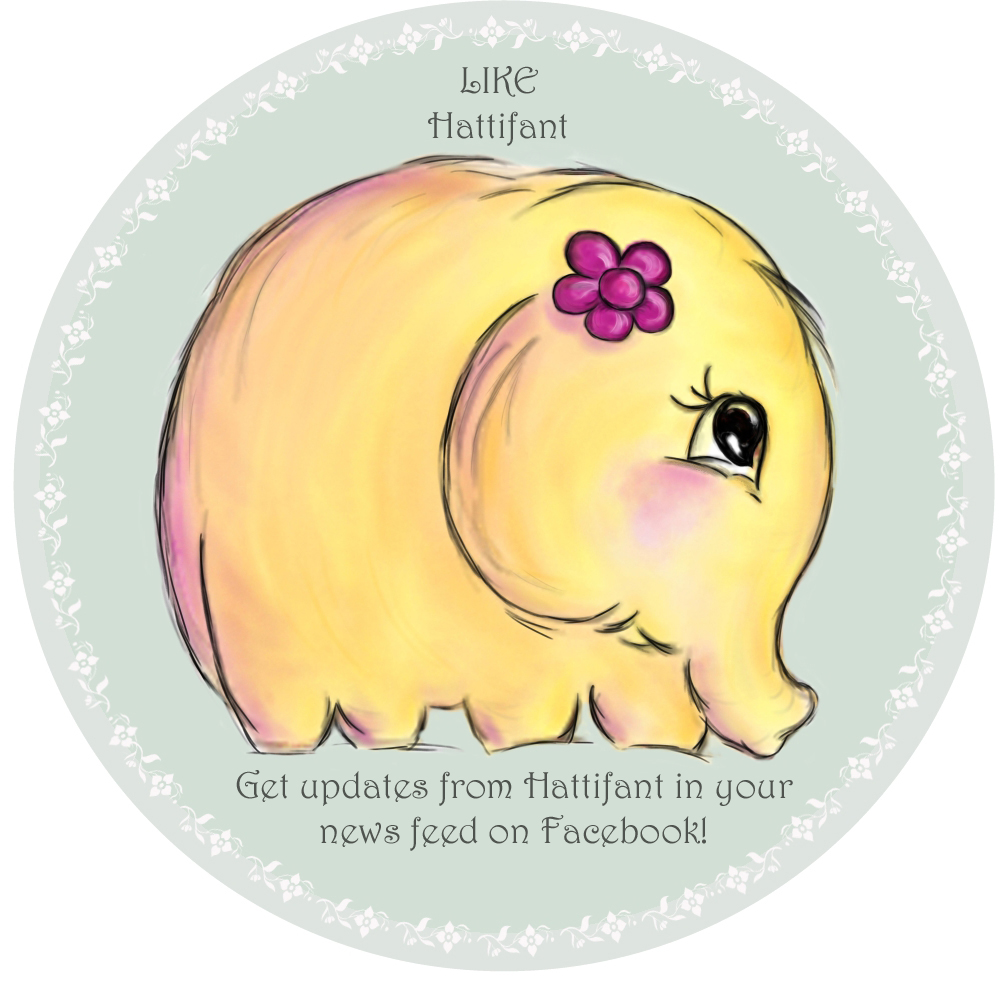 PERSONAL AND NON-COMMERCIAL USE LIMITATION
Please kindly note that the use of the Hattifant Site and its services (e.g. downloads) offered, are for your personal and non-commercial use only. You may not publish, license or create derivative works (for commercial use) from, transfer, or sell any information, products, downloads or services obtained from the Services. Hattifant is the sole owner of all content on the Hattifant Site, unless stated otherwise. You may borrow pictures but always name the source and link to the Hattifant Site, please. It would be lovely if you sent an email to manja(at)hattifant(dot)com in this case.
Thank you!
---