Hattifant's Peekaboo Dinosaur Family
Hello everyone,
I spent all day today looking for a more neutral or boyish craft that of course girls will like too.
And believe me, I did think of something and I believe you'll love it.
It has DINOSAURS all over it, pops up, is easy to make and promises loads of play fun afterwards!!!
Please WELCOME …
Hattifant's Peekaboo Dinosaur Family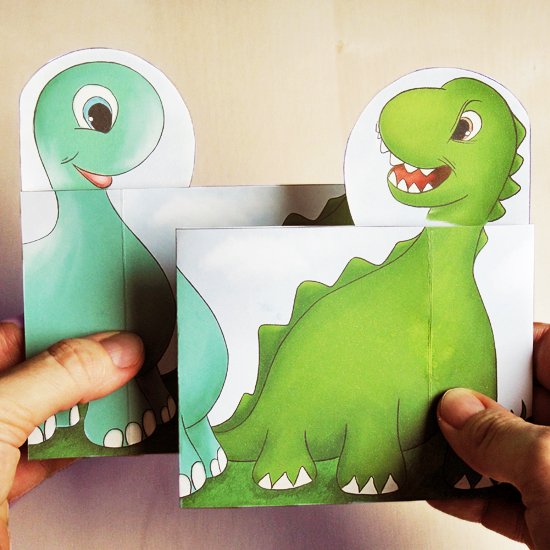 Have a fun filled conversation by pressing the card box this way or that. Have a happy dinosaur talk to a very annnngryyyyy dinosaur.
We turned them into a family,…, Mama Dinosaur having a conversation with Papa Dinosaur who is very angry. The reason, you might wonder??? Hmmm,…, the reason is little Baby Dinosaur Edward (yes, … Edward! 🙂 ).
Edward is a very cheeky dinosaur. You'll have to watch the video to find out what he's done to make Papa Dinosaur angry! Cheeky, cheeky little Edward!
Tutorial
The video shows you HOW!
It is really rather simple. Cut out the shapes, score and fold lines, tape heads to main body. Tape box (main body) closed and play!
Please watch the video for more detail!
And HERE are the printables for you!
International Paper Size A4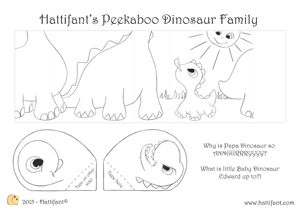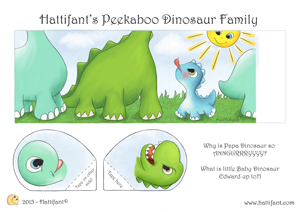 If you prefer a pdf file then click here for Colour and here for Black & White.
US Letter Size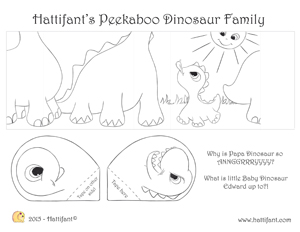 Rooooaaaarrrrrrrrr…Have fun playing!
---
MORE FROM HATTIFANT:
Triskele Paper Globes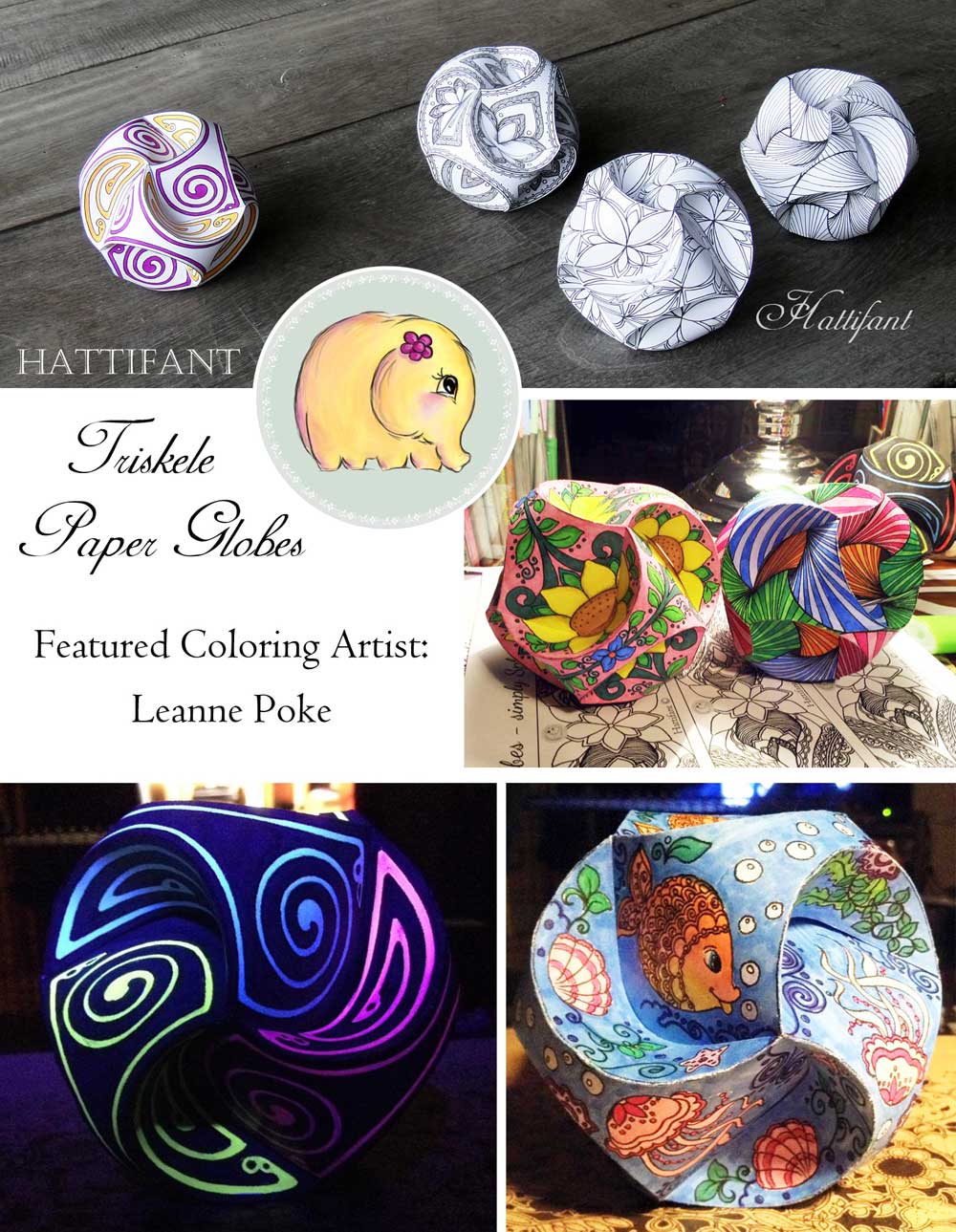 Magic Mermaid World Paper Toy Set
Adult Coloring Book Treasury

Doodle & Color with Hattifant

Mandala Coloring Bundle

Mandalendar 2016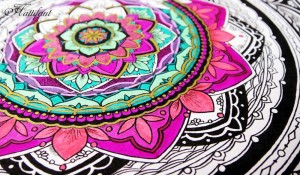 Mandala Therapy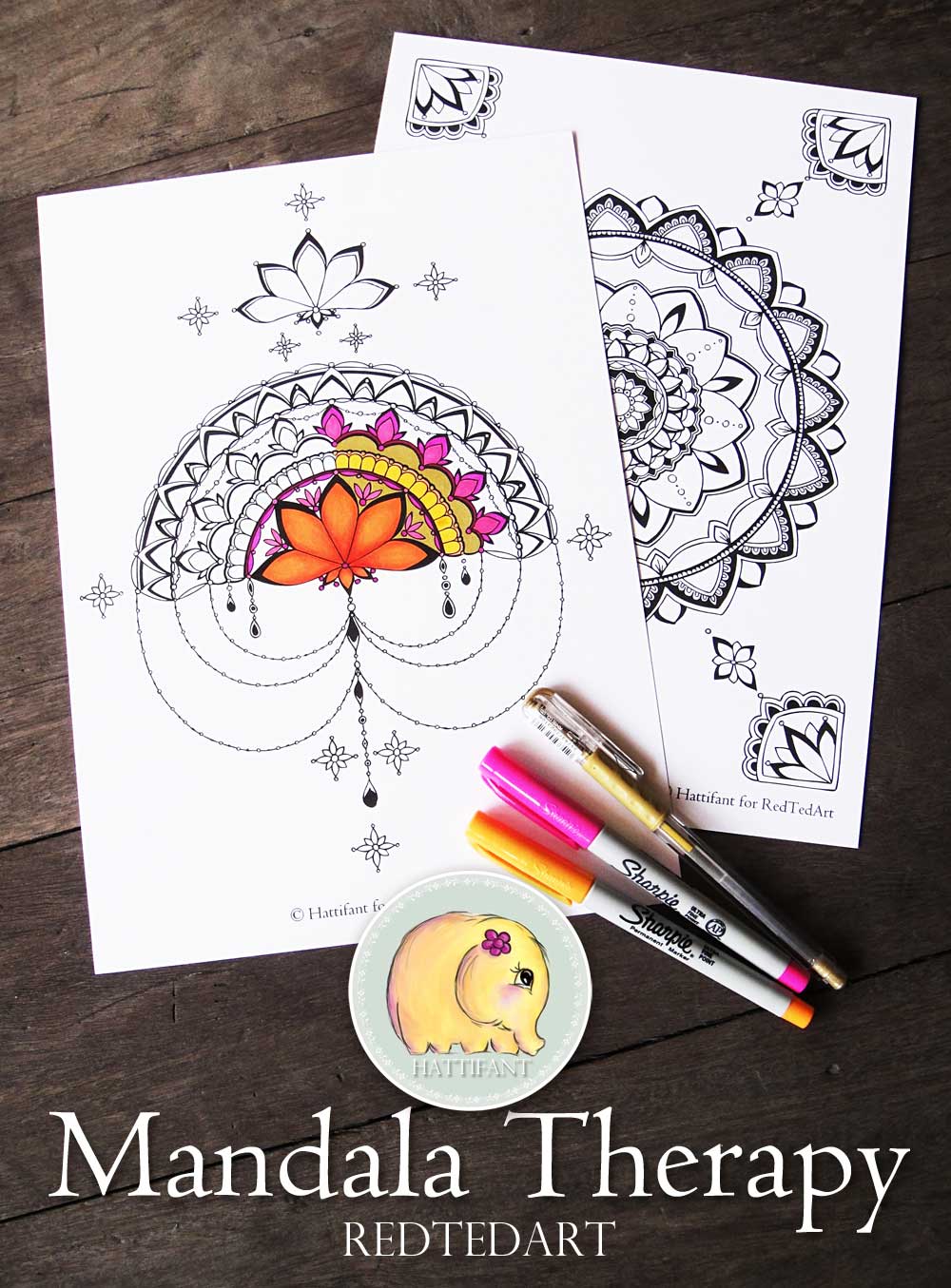 Flower Mandala Card Stationary
Kaleidocycle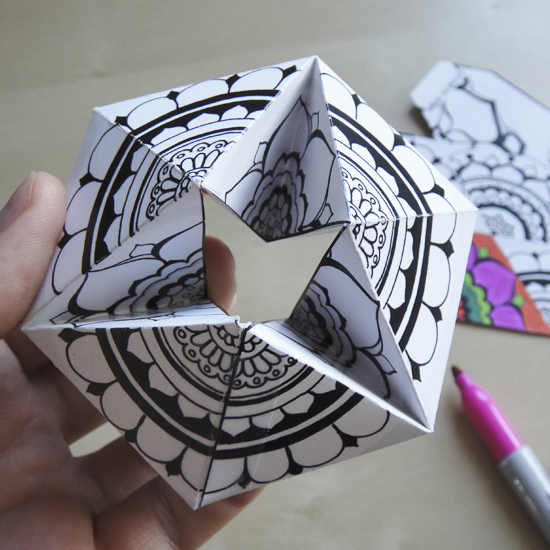 You like Hattifant's designs, toys & décor? Why not LIKE Hattifant on Facebook and always be up-to-date with Hattifant's latest adventures…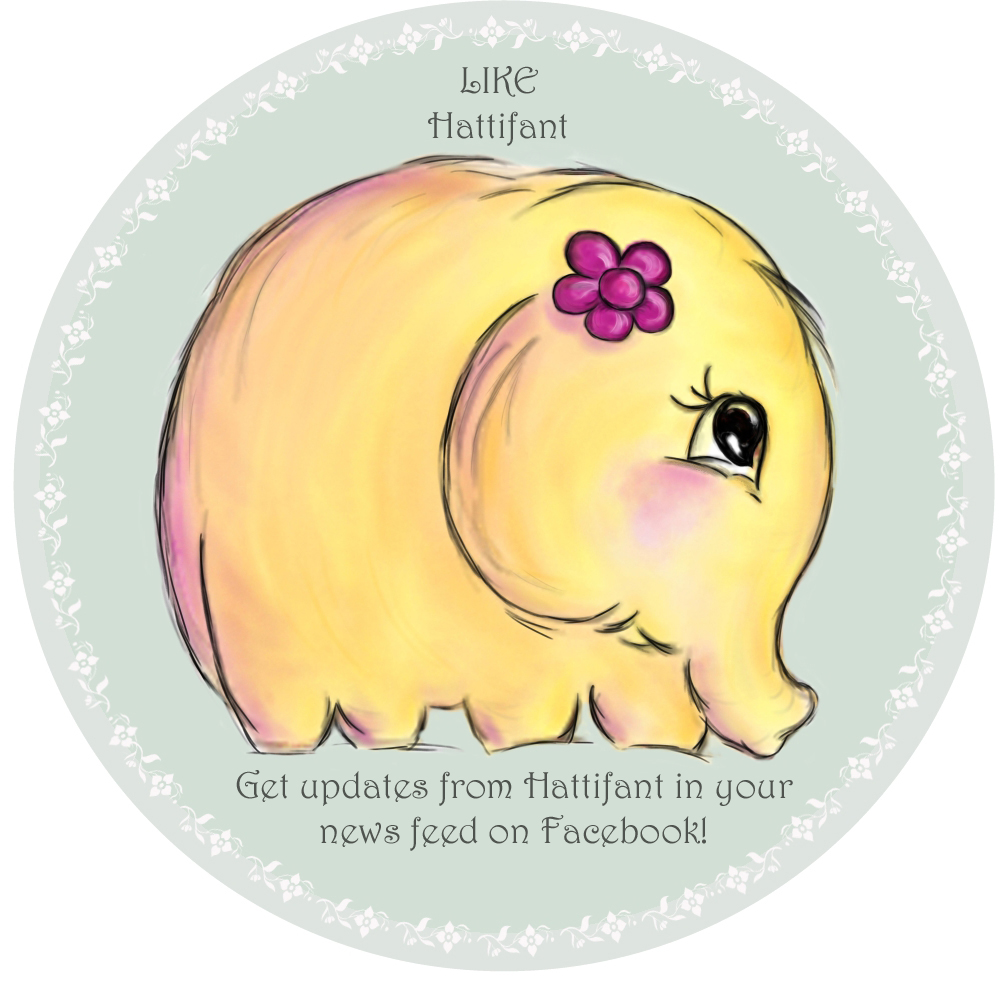 PERSONAL AND NON-COMMERCIAL USE LIMITATION
Please kindly note that the use of the Hattifant Site and its services (e.g. downloads) offered, are for your personal and non-commercial use only. You may not publish, license or create derivative works (for commercial use) from, transfer, or sell any information, products, downloads or services obtained from the Services. Hattifant is the sole owner of all content on the Hattifant Site, unless stated otherwise. You may borrow pictures but always name the source and link to the Hattifant Site, please. It would be lovely if you sent an email to manja(at)hattifant(dot)com in this case.
Thank you!