Valentine's Day – Swirling Flowers At Heart Card
Welcome to yet another making of a Pop-Up (Out???) Card!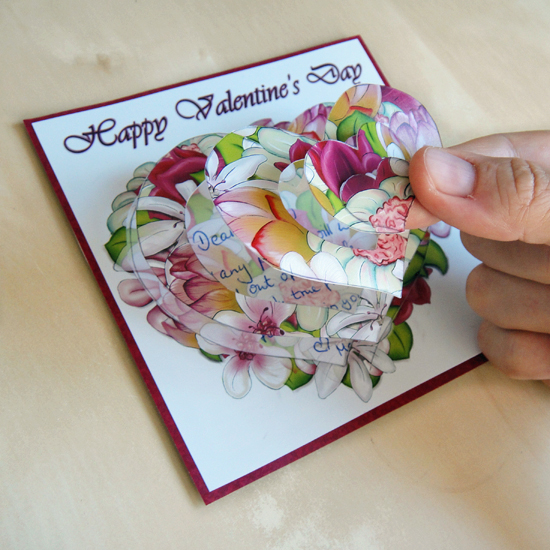 The children at the workshop absolutely loved it and of course I hope so do you!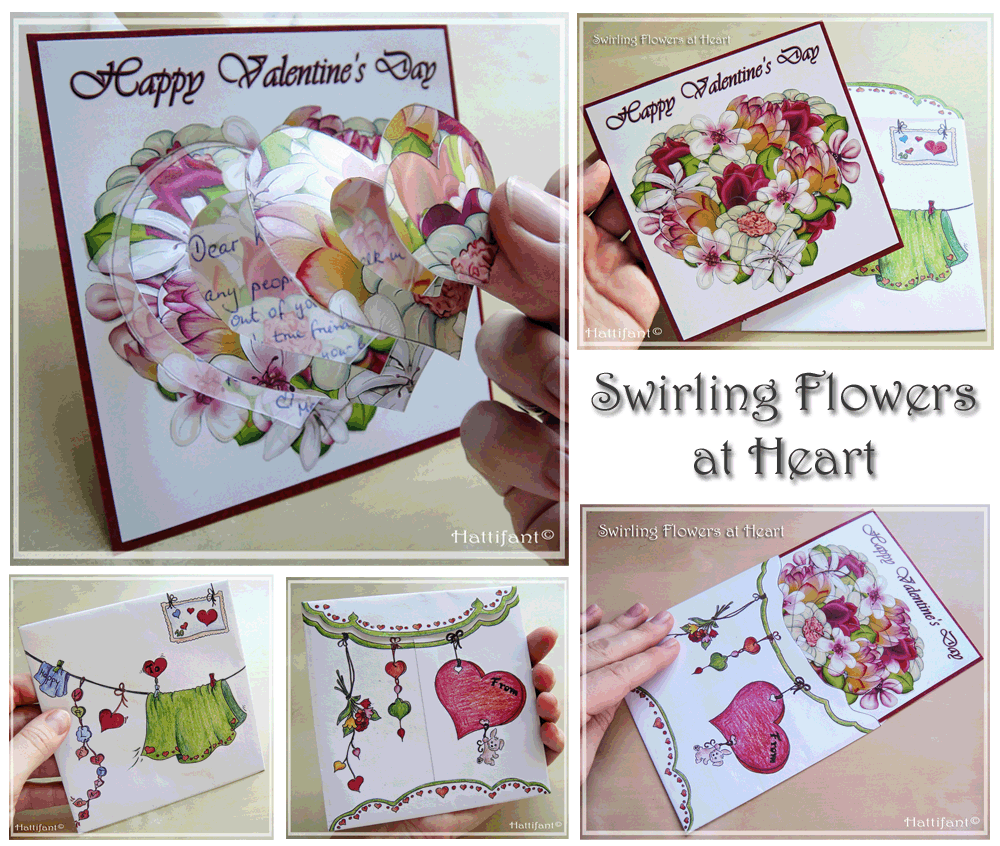 And here is how you make one yourself:
It is pretty easy! You`ll need:
scissors and/or cutting knife (proven easier for me for the heart spiral; but scissors work just as well!)
tape and/or glue (one-sided & two-sided tape)
bone folder (to crease lines nicely)
NO ruler 🙂 (no idea how that one got into the picture)
Download the templates for Swirling Flowers At Heart and Envelope in A4 here.
Cut out all pieces so that you have three pieces in front of you.
Now it is time to cut the spiral into the heart by following the indicated lines you can already find on the heart itself!
If you have been successful and not cut too far then it will look like this:
Think of something nice to say to whomever you will be giving the card to and write your message into the oulined heart on Part (B).
Now tape/glue the Top part onto the Back part. Be careful not to get any glue onto the heart spiral!!!
Now fold your envelope at the indicated lines and glue it shut. Well, leave one side open of course so that you can still put your card into the envelope.
Enjoy making it and enjoy it even more when you see the smile of the person you'll give it to!
Happy Valentine's Day!
Get in touch, I'd love hearing from you!