Smooth and clean and frosty white,

The world looks good enough to bite.

That's the season to be young,

Catching snowflakes on your tongue!

by Ogden Nash
HATTIFANT's Winter Coloring Pages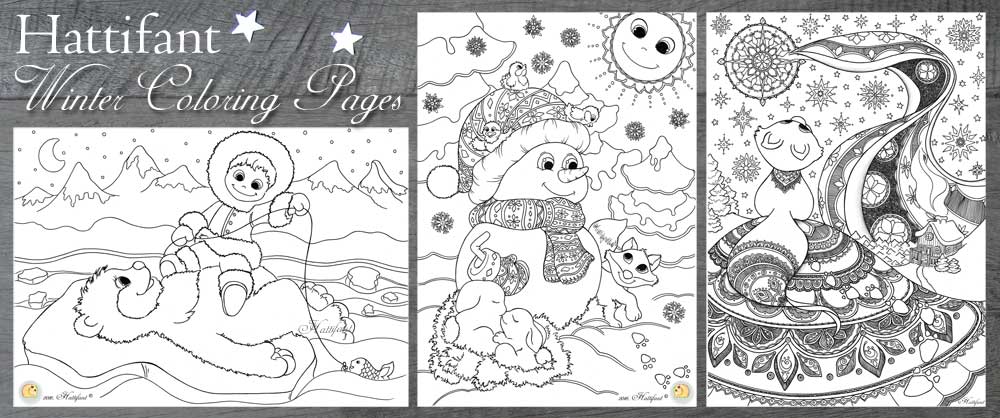 …OR…color a cute snowman with his friends, float along with an ice bear on a block of ice or perhaps you would prefer some star gazing with foxy?
I offer you 3 different levels of difficulty to practice your coloring skills. From left to right: Easy, intermediate, more advanced – Hattifant's Winter Coloring Pages Bundle.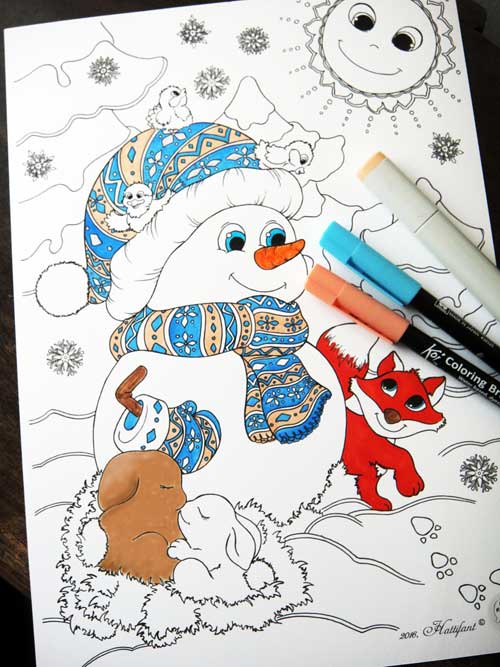 Obviously choose which ever coloring page you like or color all of them! The most important thing is to enjoy what you do! 😉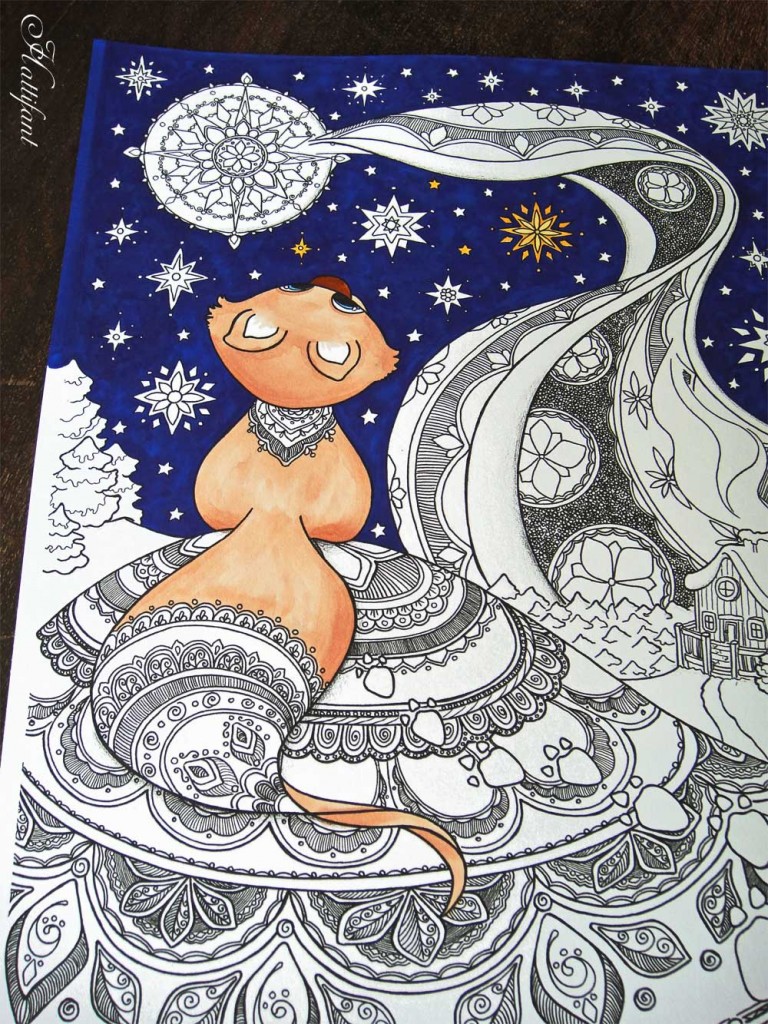 And you all know how much I love detail…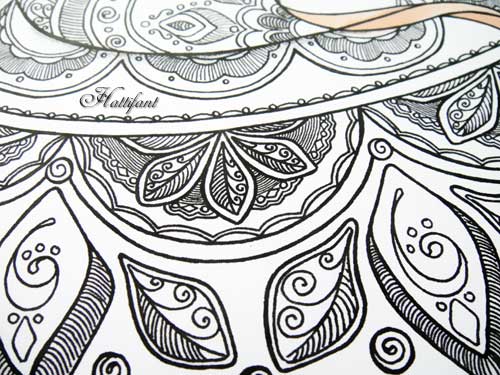 …and look here with a tiny bit more shading you can make this little fellow look 3D!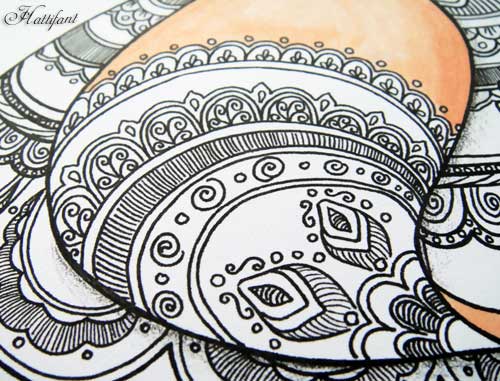 I am coloring these Winter Coloring Pages with my Koi Coloring Brush Pens. I love them very much. The tip is almost like an artist brush. Really easy to use on tiny AND biggish areas. And the blending is great, too!!!
PRINTABLES
Hattifant's Ice Bear Coloring Page A4 & US
Hattifant's Snowman Coloring Page A4 & US
BUNDLE OPTION
You can also get hold of these cute Coloring Pages as a HIGH QUALITY DIGITAL bundle which includes the cute star gazing little fox!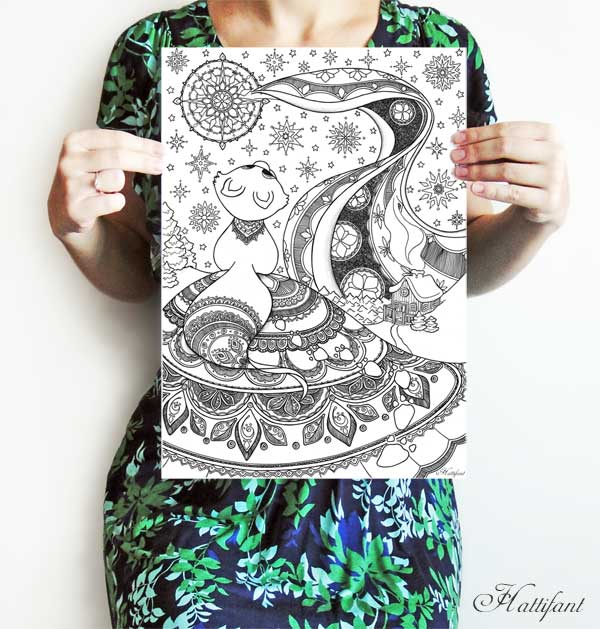 What's in this High Quality Digital Winter Coloring Page Bundle?
all 3 coloring pages in HIGH QUALITY A4 or US Letter size pdf format

Star Gazing Fox
Ice Bear
Snowman

the "Star Gazing Fox" Coloring Page in HIGH QUALITY A3 JPG format (so double the normal computer page)
BONUS – fold-able CARDS for ALL 3 Coloring Pages! So you only have to print, cut out, fold and send to loved ones!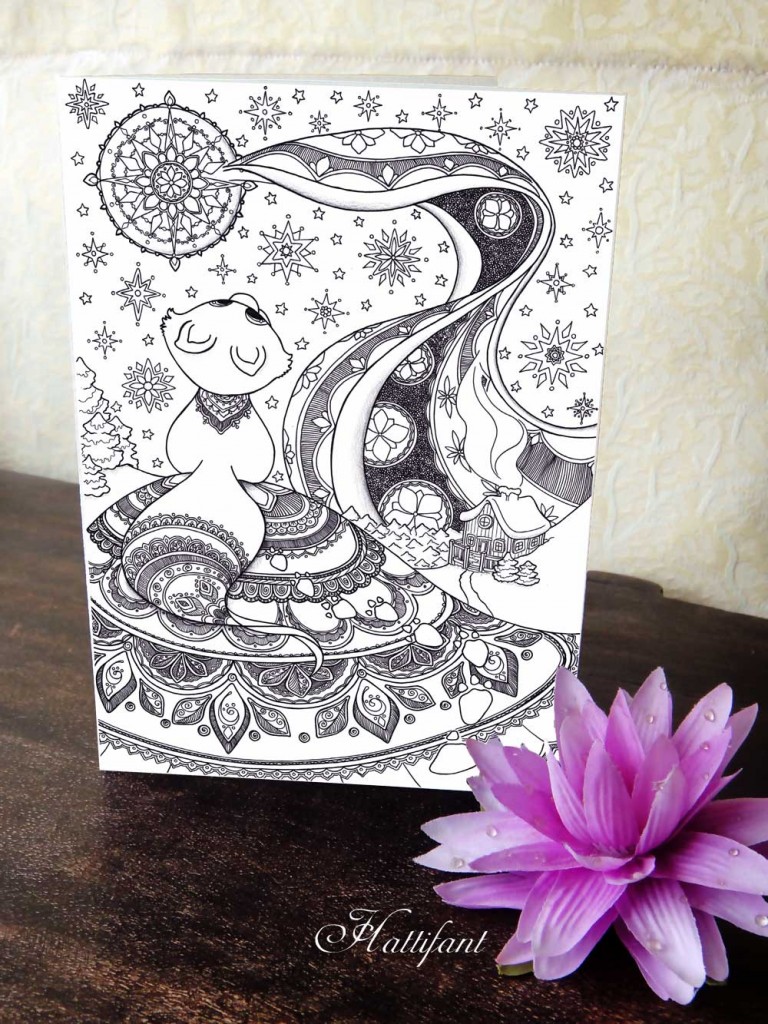 Grab the bundle at Hattifant's Etsy Shop!
Please be aware that the bundle is a digital one. This means you do not purchase actual physical pages but files that you can download and then print at your own leisure at home or at your favorite local print shop!
For personal use only. Commercial use prohibited. All art work is copyright of Manja Burton (Hattifant). Copyright is nontransferable.
MORE FROM HATTIFANT:
Triskele Paper Globes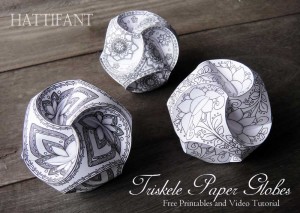 Pop Up Card "Fireworks"

3D Coloring – Pop Up Card "Make a Wish"

Owl Coloring Pages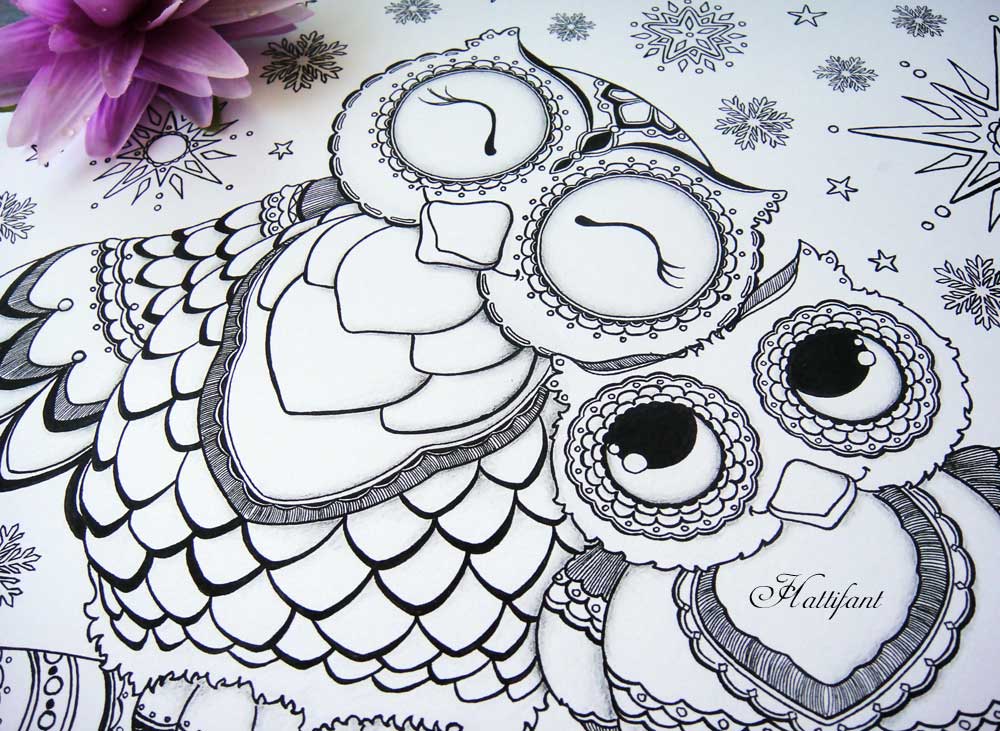 Coloring Pages featuring Quotes

Woodland Cuties Coloring Page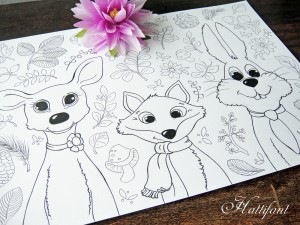 Have a look at all of Hattifant's Coloring Pages here:
Stress Relief with Coloring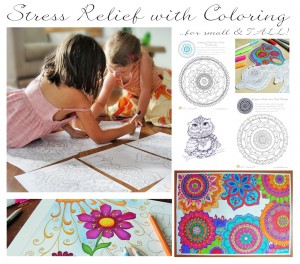 ---
You like Hattifant's designs, toys & decor? Why not LIKE Hattifant on Facebook and always be up-to-date with Hattifant's latest adventures…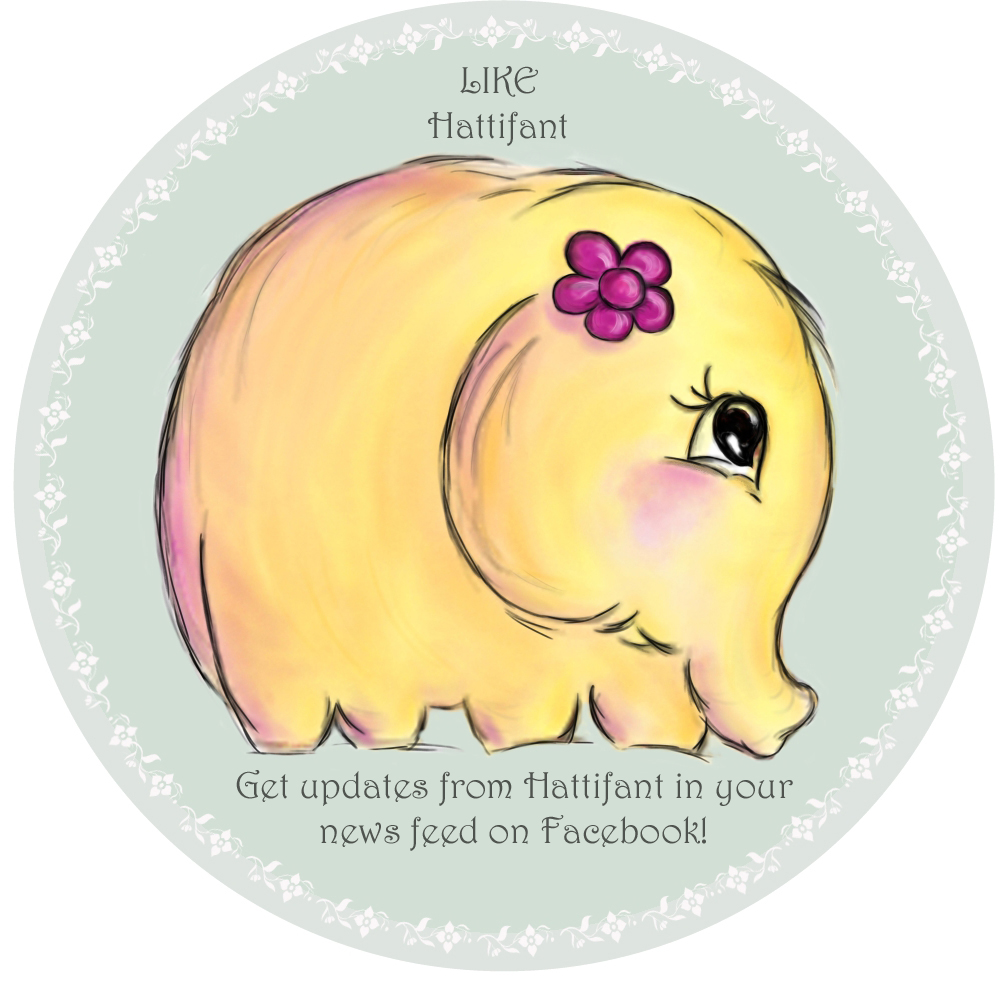 PERSONAL AND NON-COMMERCIAL USE LIMITATION
Please kindly note that the use of the Hattifant Site and its services (e.g. downloads) offered, are for your personal and non-commercial use only. You may not publish, license or create derivative works (for commercial use) from, transfer, or sell any information, products, downloads or services obtained from the Services. Hattifant is the sole owner of all content on the Hattifant Site, unless stated otherwise. You may borrow pictures but always name the source and link to the Hattifant Site, please. It would be lovely if you sent an email to manja(at)hattifant(dot)com in this case.
Thank you!