Anamorphic Images – 3D Paper Art Tricks
Hi everyone,
this weekend we have been playing with 3D illusions. I love the concept around anamorphic images!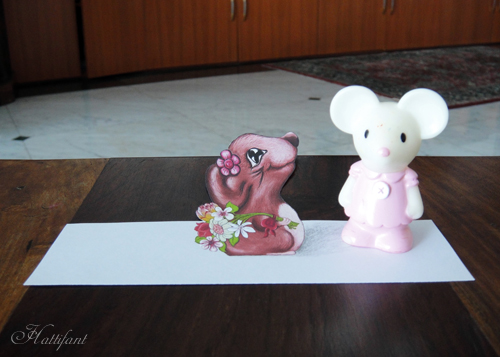 Anamorphic Images – WHAT'S THAT?!
Anamorphic images are 2 dimensional pictures that, when viewed from a certain angle, appear to be 3 dimensional.
You might have seen Street Art already that uses this concept?! Julien Beever is one artist famous for his interactive 3D illusions on pavement!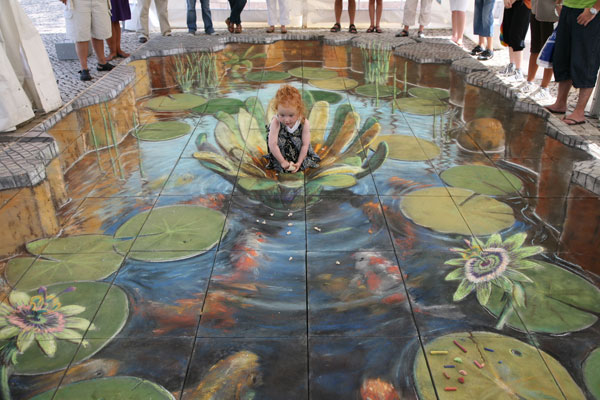 We went to Art Galleries such as "Art in Paradise" in Chiangmai and Bangkok in Thailand that play with this illusion also… (read about our little adventure at Art in Paradise here.)
Hattifant's Lilita gone 3D
(Remember to adjust the settings in your video to HD! It just looks better!)
So when seen at a particular angle it looks like this:
Enjoy!