Hattifant's Valentine Kaleidocycle
You love someone and would like to create something special for her/him for Valentine's Day?
How about a somewhat different kind of Valentine's Card? Something more 3D and to play with?
Then this Kaleidocycle paper toy might be the right little something for you…
Hattifant's Valentine Kaleidocycle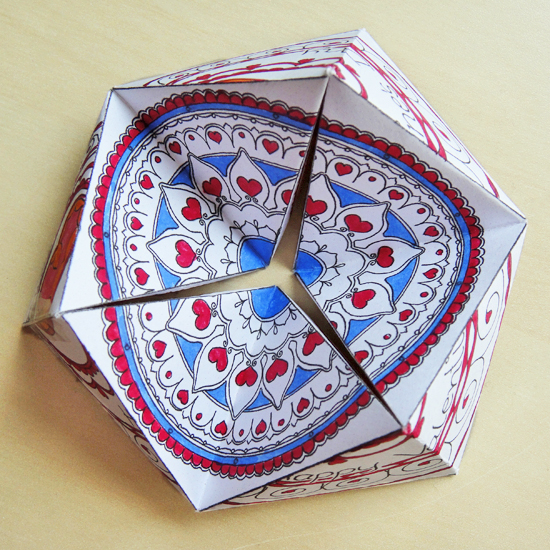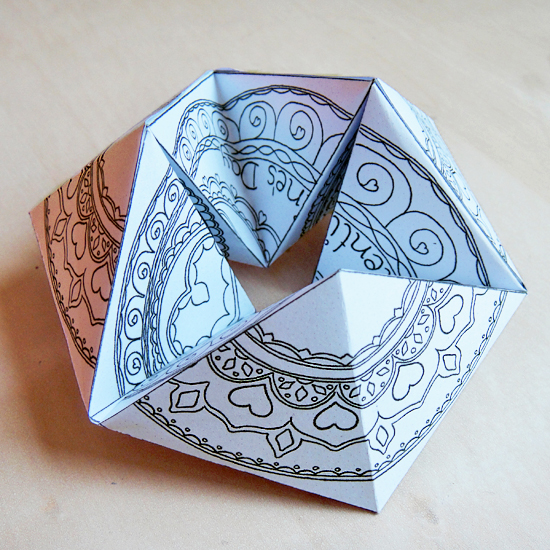 Pssst…What do you listen to while coloring and crafting??? When I design these kaleidocycles or pretty much any other craft or coloring page I listen to audiobooks. I love to read books but obviously I spend A LOT of time illustrating and designing. Now I found a way to combine both those passions! Have you heard auf audible yet?
Here is a little video of our Valentine's Day Kaleidocycles! Enjoy! 🙂
All you need to do is print of the template (available in A4 and US Letter size PDF files) and head on over to Hattifant's tutorial on how to make the kaleidocycle.
You may want to give it a touch of colour and even fit in a little note and la voilà DONE! 🙂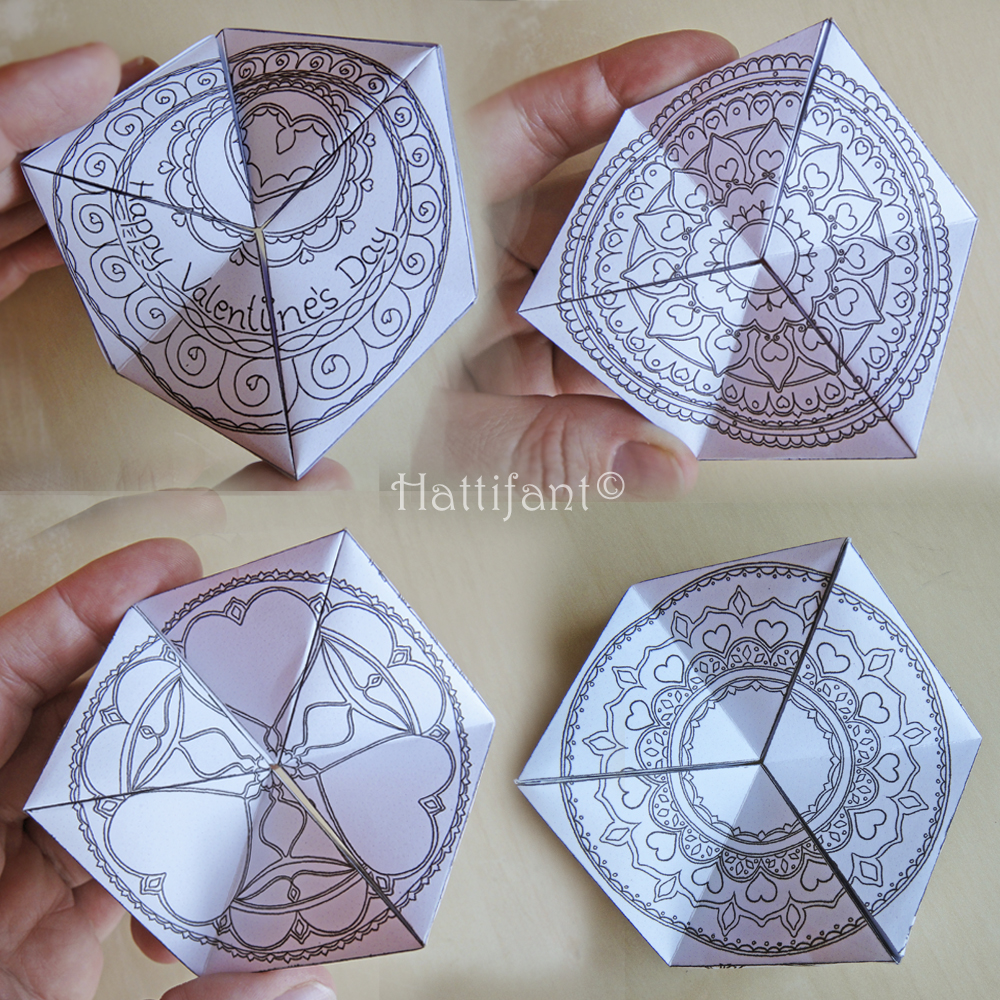 Happy Valentine's Day!
---
MORE FROM HATTIFANT:
Triskele Paper Globes

Mandala Cards

Pop Up Card "Fireworks"

3D Coloring – Pop Up Card "Make a Wish"

Owl Coloring Pages
Coloring Pages featuring Quotes

Woodland Cuties Coloring Page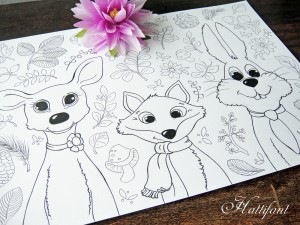 Have a look at all of Hattifant's Coloring Pages here:
Stress Relief with Coloring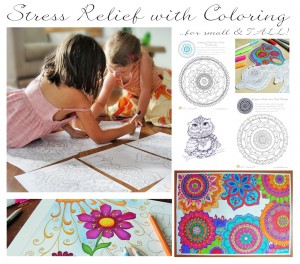 ---
You like Hattifant's designs, toys & décor? Why not LIKE Hattifant on Facebook and always be up-to-date with Hattifant's latest adventures…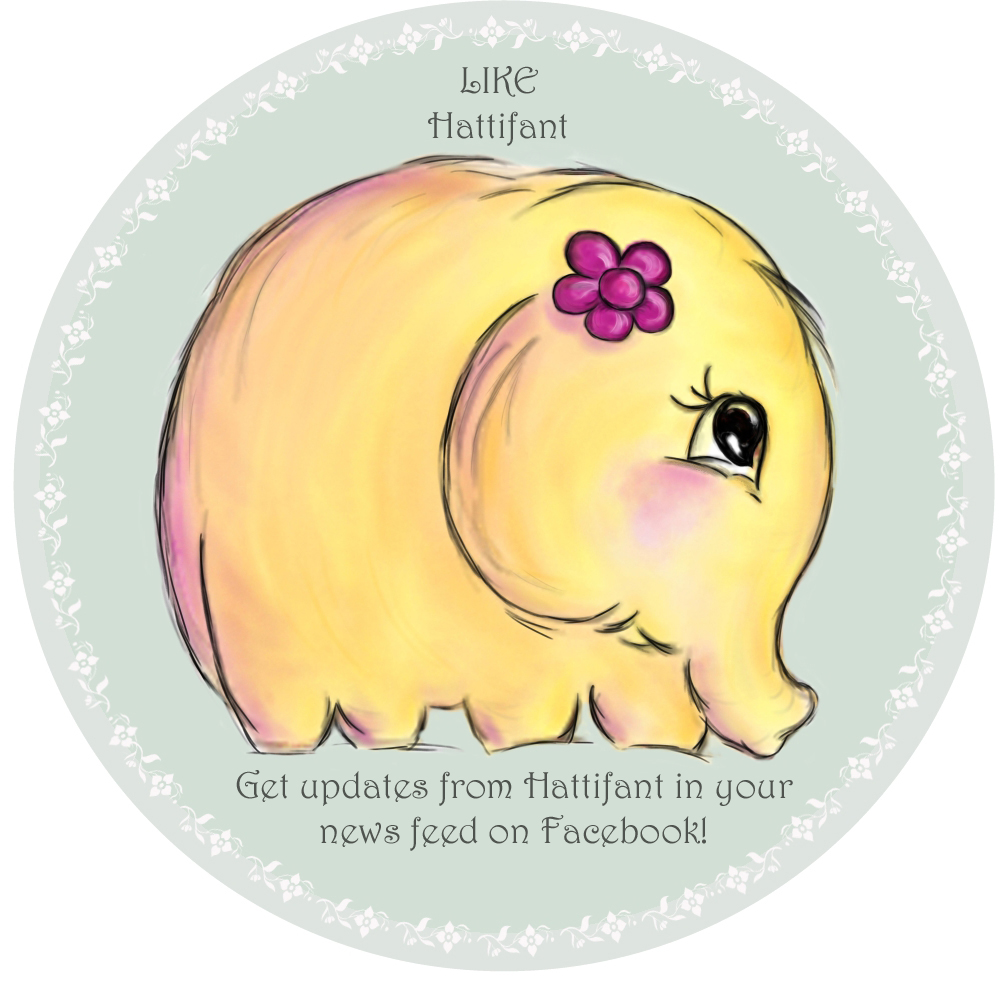 PERSONAL AND NON-COMMERCIAL USE LIMITATION
Please kindly note that the use of the Hattifant Site and its services (e.g. downloads) offered, are for your personal and non-commercial use only. You may not publish, license or create derivative works (for commercial use) from, transfer, or sell any information, products, downloads or services obtained from the Services. Hattifant is the sole owner of all content on the Hattifant Site, unless stated otherwise. You may borrow pictures but always name the source and link to the Hattifant Site, please. It would be lovely if you sent an email to manja(at)hattifant(dot)com in this case.
Thank you!
Merken