Before we get to the "About Us" I would like to give you a warm welcome and thank you for stopping by and visiting with Hattifant.
If you are new to this site and have not heard about Hattifant and me, Manja, before then let me tell you a little about us:
What does Hattifant stand for…?
It reflects our philosophy, way of and route in life, the love to our children and family.
One of our daughter's very first words was 'HATTI' (elephant in Hindi). We were living in India at the time. Months later we visited a zoo in England and she learned to say 'Elephant', too.
Back in India in a traffic jam on Delhi's roads, all of a sudden she excitedly pointed to the window laughing and shouting 'Hattifant, mama, look hattifant!'
…a new word was created, cultures and languages united!

The path in life that we follow forms us and we create the path in front of us.
Hattifant products reflect this path, the memories and stories in its design to appreciate today…!
And who am I?
I am a mom of two not so little ones anymore, our daughter (14) and our son (12). I love everything that has to do with art, crafts and education which led me to obtain a Masters Degree in Educational Science, Psychology and Intercultural Business Communication and volunteer for amazing organisations such as Envision, Unicef and Save the Children.
Before becoming a full time mom, my husband and I also had the opportunity to work with Turquoise Mountain in Kabul, Afghanistan. As one of the Prince's Charities, Turquoise Mountain was founded in 2006 at the request of HRH Prince Charles of Wales and HE Hamid Karzai.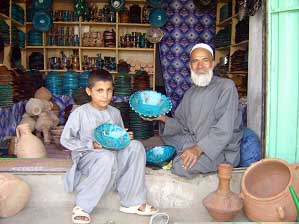 Our passion for travel and experiencing and learning about cultures as much as our work sent us around the world and shapes our work today!
So we do hope you'll enjoy the world of Hattifant, its toys and decorational items!