Lilita's Valentine's Day Box (Card)
Another one of our favorite Hattifant Valentine's Day Cards: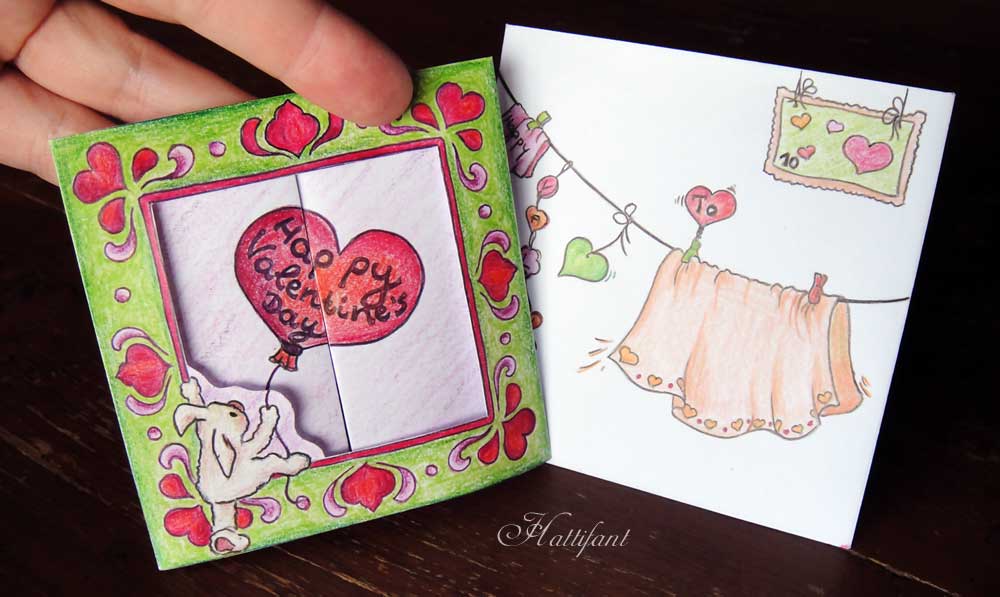 Lilita, one of Hattifant's best friends, sends Valentine's wishes to all your loved ones.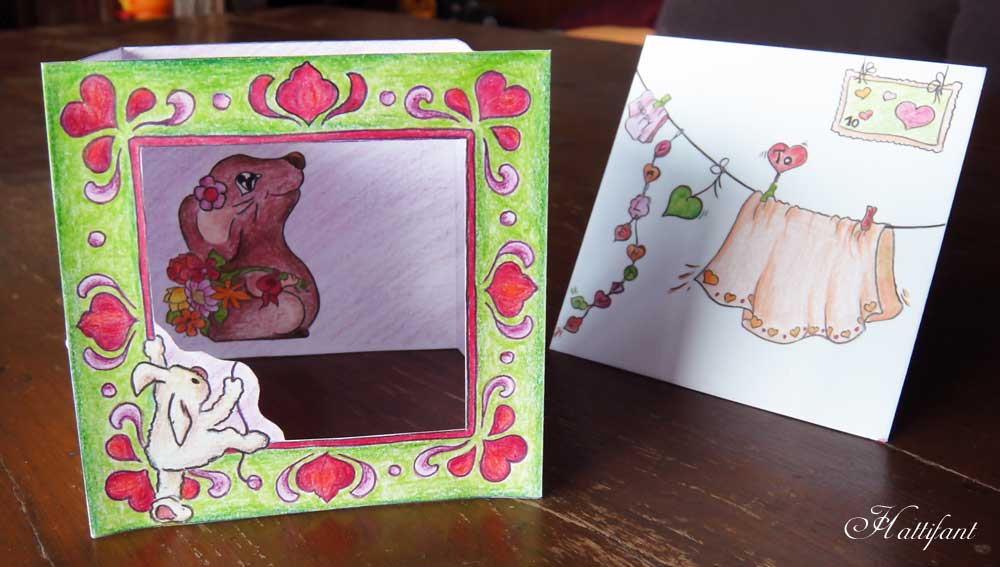 Take the card out of the envelope you will see a bunny holding a balloon wishing you a happy Valentine's Day. You open up the card like a box and Lilita appears with a special message from the giver of the card!
Make your own? Here is the HOW…
PRINTABLES
INSTRUCTIONS
All you need are:
the templates for the card in Colour or Black & White (for you to color)
the templates for the envelope in Colour or Black & White
Scissors
Tape/or glue
Bone folder (not necessarily necessary just a nice and fancy and useful tool)
Cut out the 3 pieces – Front and Back part of the Card and the Envelope!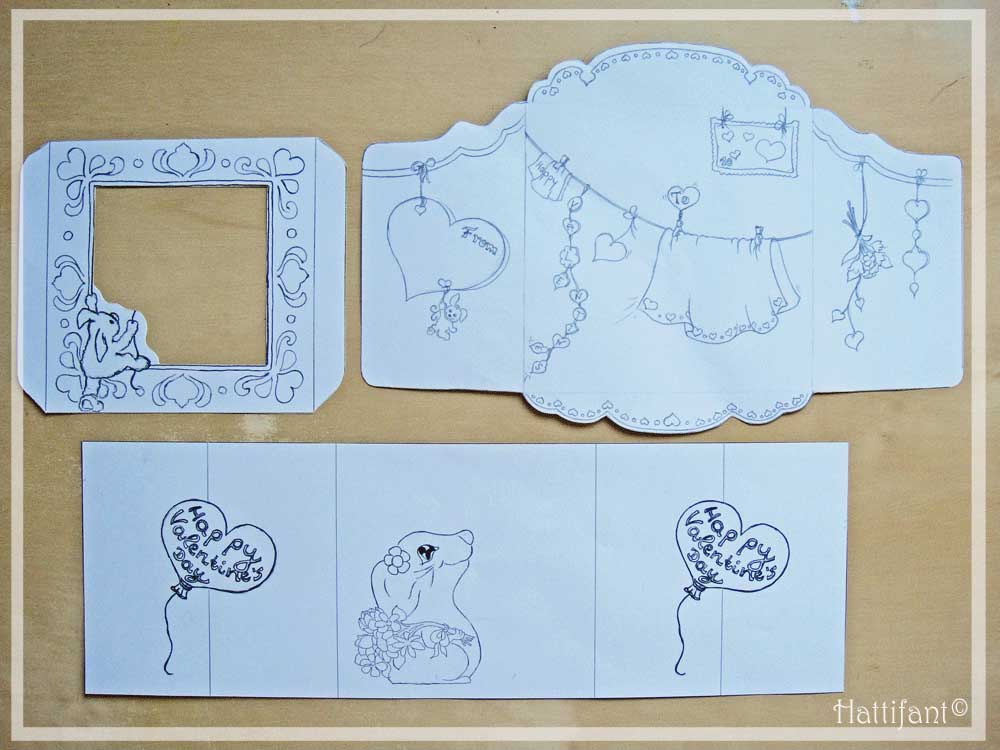 Colour in in case you chose the Black & White Version otherwiese jump on to the next step which is to write your special message for the person you are intending to give it to!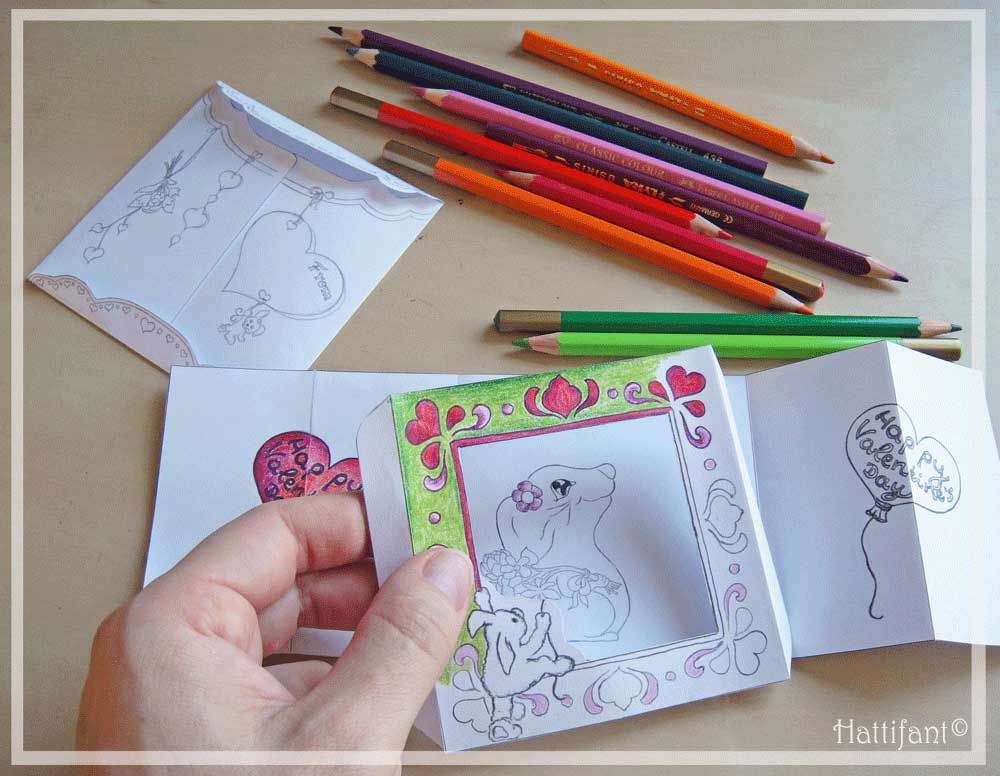 Now the folding part!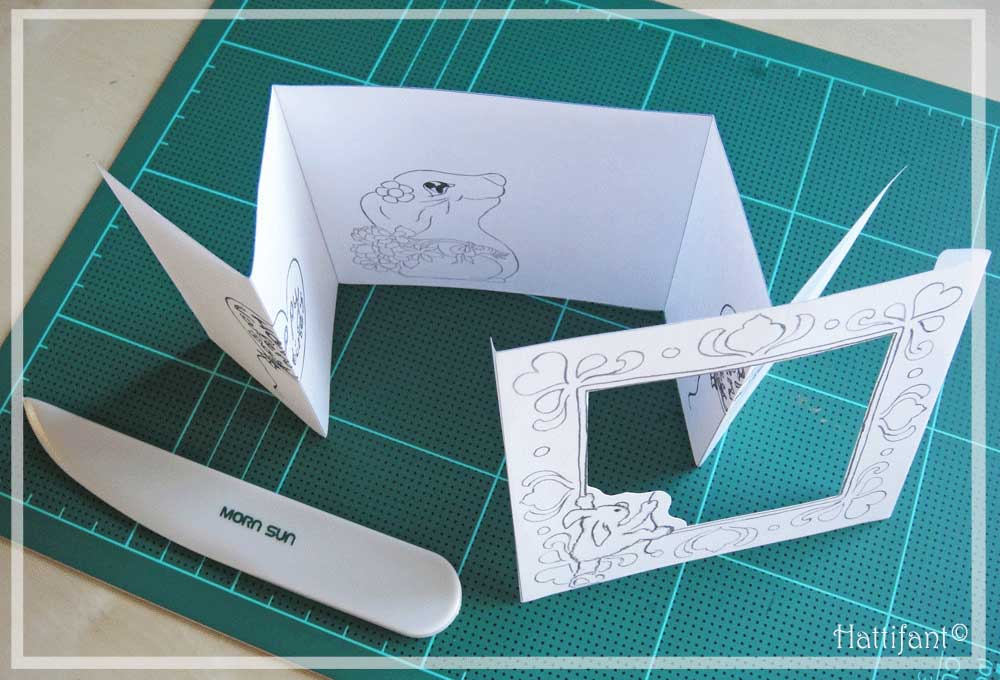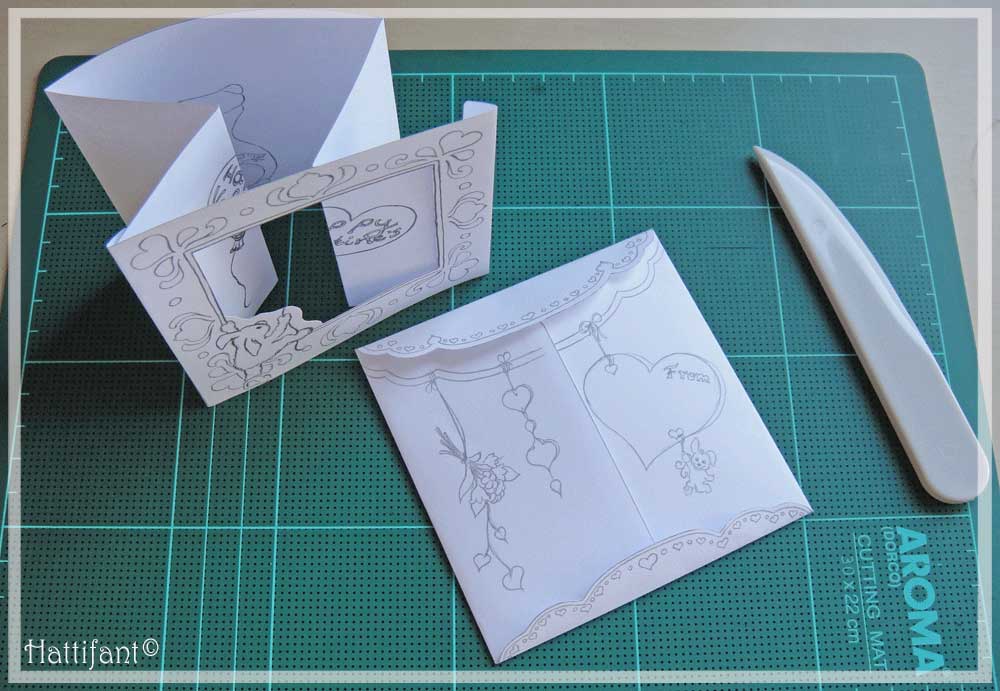 Now the last step is to tape front and back of the card together and glue/tape the envelope on three sides closed (leaving the top open to slide in the card).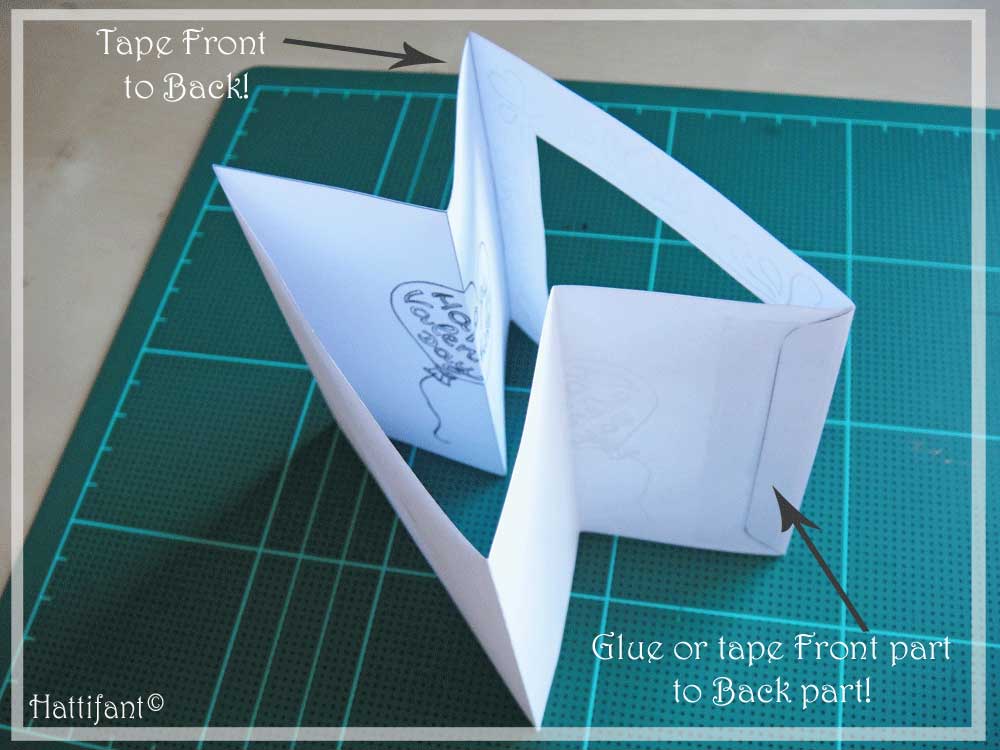 And then your card will look a bit like this (obviously you might have other colours you love…)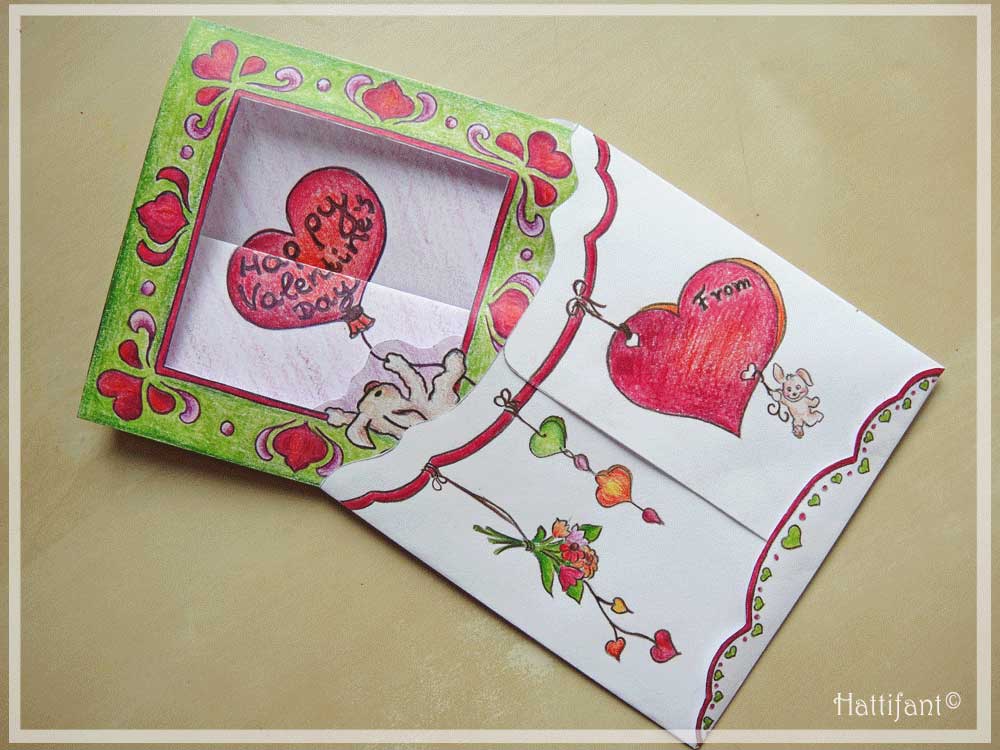 Hope you enjoy making the card! Get in touch if you like I would LOVE to hear from you!
---
MORE FROM HATTIFANT:
Triskele Paper Globes

Mandala Cards

Pop Up Card "Fireworks"

3D Coloring – Pop Up Card "Make a Wish"

Owl Coloring Pages
Coloring Pages featuring Quotes

Woodland Cuties Coloring Page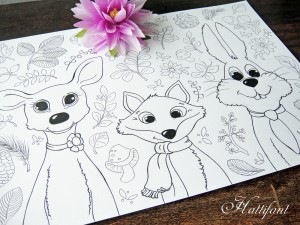 Have a look at all of Hattifant's Coloring Pages here:
Stress Relief with Coloring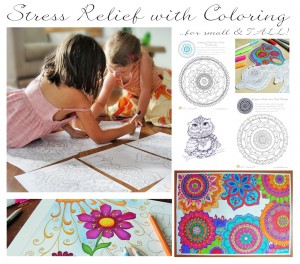 ---
You like Hattifant's designs, toys & décor? Why not LIKE Hattifant on Facebook and always be up-to-date with Hattifant's latest adventures…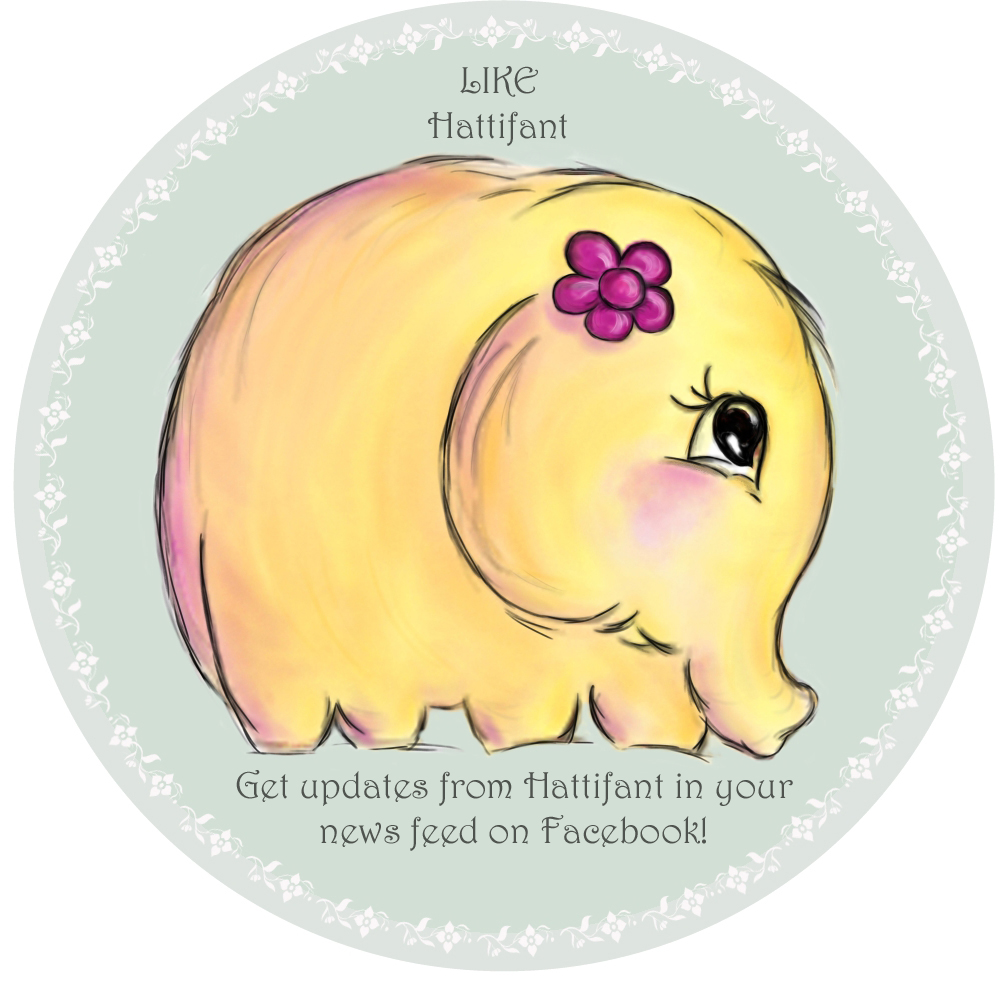 PERSONAL AND NON-COMMERCIAL USE LIMITATION
NO HOTLINKING OR DIRECT LINKING TO THE PRINTABLES ALLOWED!
Please kindly note that the use of the Hattifant Site and its services (e.g. downloads) offered, are for your personal and non-commercial use only. You may not publish, license or create derivative works (for commercial use) from, transfer, or sell any information, products, downloads or services obtained from the Services. Hattifant is the sole owner of all content on the Hattifant Site, unless stated otherwise. You may borrow pictures but always name the source and link to the Hattifant Site, please. It would be lovely if you sent an email to manja(at)hattifant(dot)com in this case.
Thank you!
Merken
Merken