Original Triskele Paper Globe Bundle
Triskele Paper Globes are most decorative and so much fun to make. Let me introduce to you my very first Triskele Paper Globe Set – the ORIGINAL Triskele Paper Globe Bundle – I created for us to color and craft. But… is this your first time reading about Triskele Paper Globes (TPGs)? Then why not hop over to the main Triskele Paper Globe Page where I can fill you in on all the latest and most interesting TPG 'this and that' (i.e. history, discovery)?!
The Original Triskele Paper Globe Bundle includes 10 unique designs exploring various topics such as the underwater world, flowers, hearts, mandalas and several diverse patterns. It is the perfect starter bundle to get up close with Triskele Paper Globes. But of course there are many other bundles to choose from!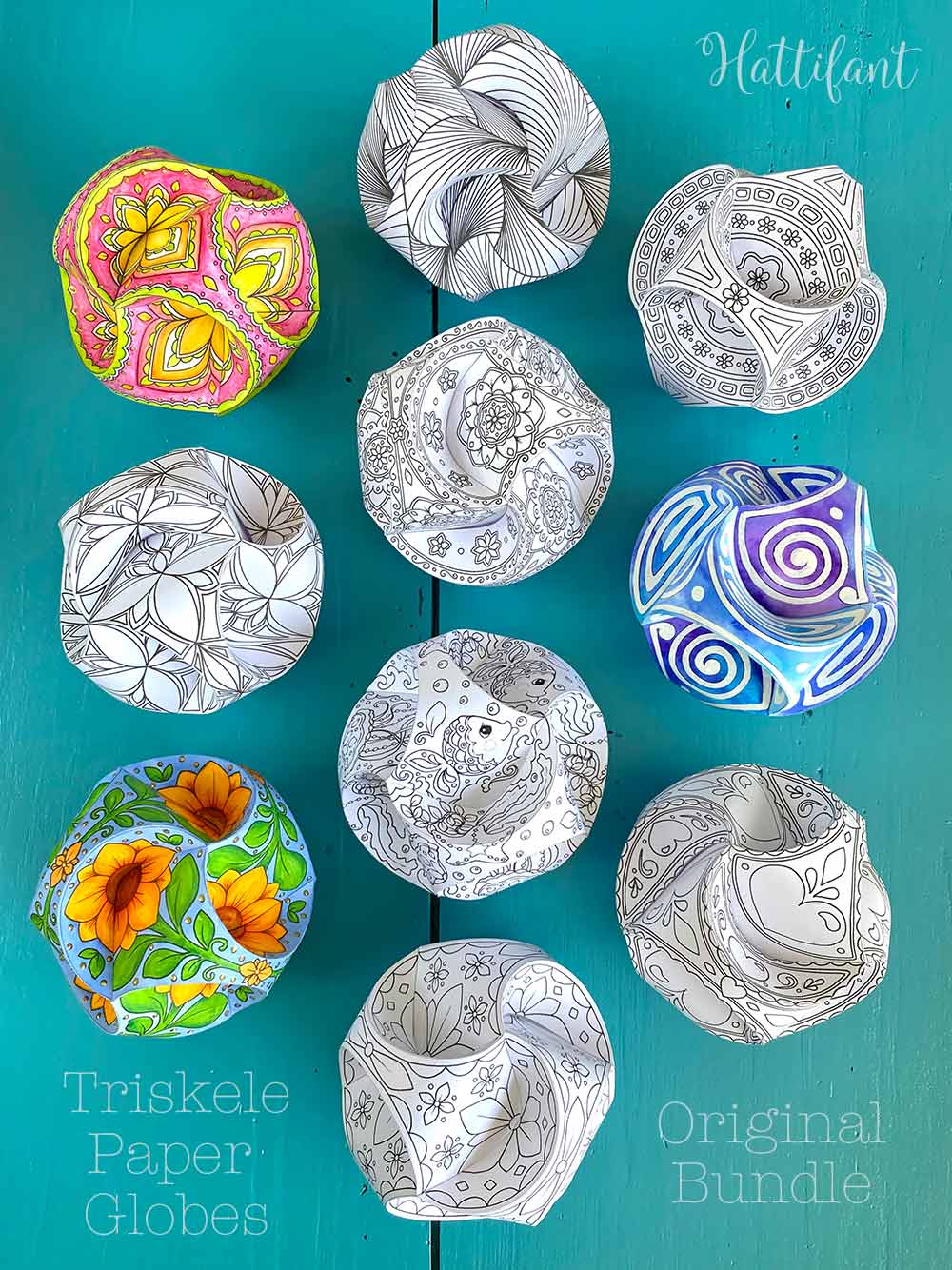 Why Triskele Paper Globes
This 3D Paper Craft has so much to offer! You get to color. You get to craft. You will create something that is uniquely yours and reflects you. A precious piece of art that will lighten up your home and mood whenever you see it. It can also be a very personal gift for a special friend! In the end though and what it comes down to: "the desire to create is one of the deepest yearnings of the human soul". (Elder Uchtdorf) Right?! So let's get crafty!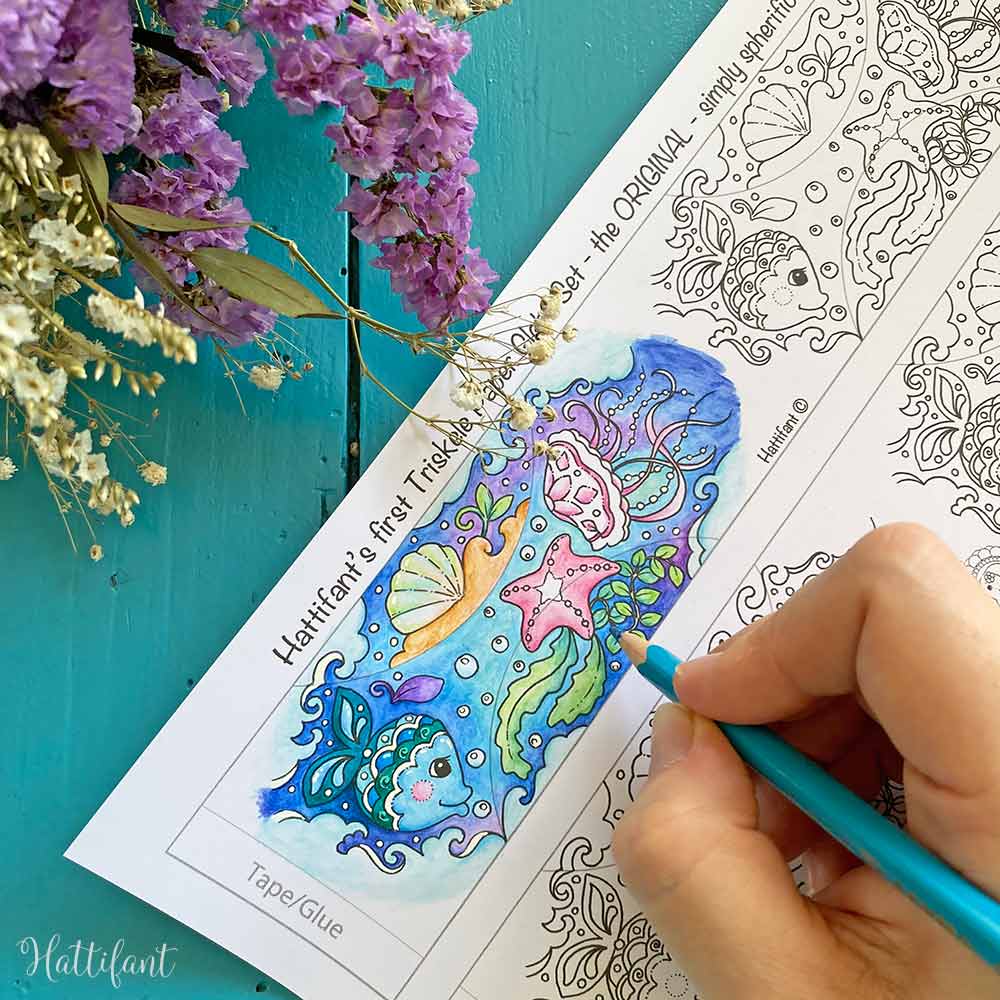 HOW TO make a Triskele Paper Globe
Let me show you how I put together one of the Triskele Paper Globes from this bundle in one of my Video Tutorials I prepared for you:
In order to make a Triskele Paper Globe, you will need:
template
paper (120-150gsm/32-40lb)
scoring tool & safety mat
scissors
double sided tape and glue
coloring pens
In the Original Triskele Paper Globe Bundle you will find all the information you need to make your own Triskele Paper Globes.
WHAT IS IN THE BUNDLE
Each of the 10 Triskele Paper Globes plus a blank version will be available to you in 3 different sizes: 10, 8 and 6cm (4, 3.1 and 2.4in) approximately. After all, we don't all have the same bowl size or tree to accomodate just one size.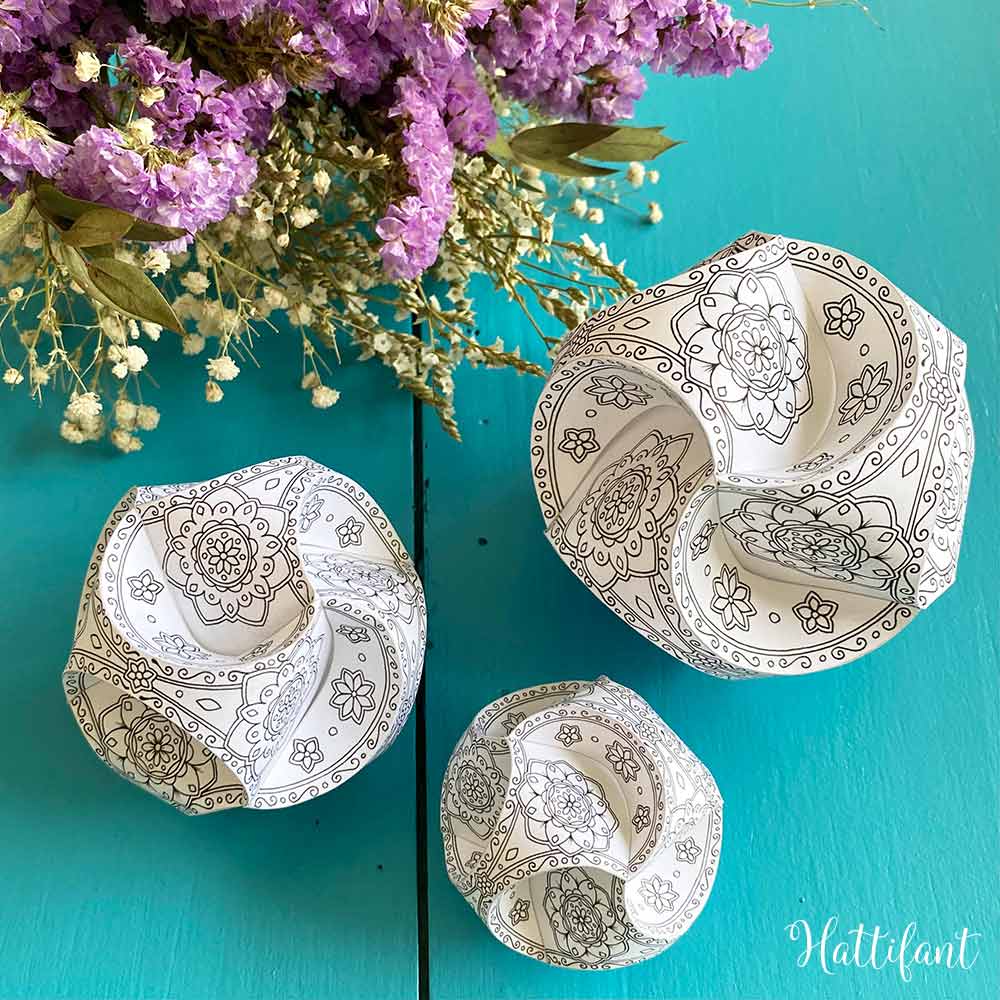 Also available now! Did you spot it in the video above? I have now created a Scoring Aid that helps us all to score the famous half moon lines more accurately and quickly. If you are like me and create many regularly then you can outline the Scoring Aid on a sheet of plastic (i.e. old folder) and make it even more durable. Find out more about the Scoring Aid here!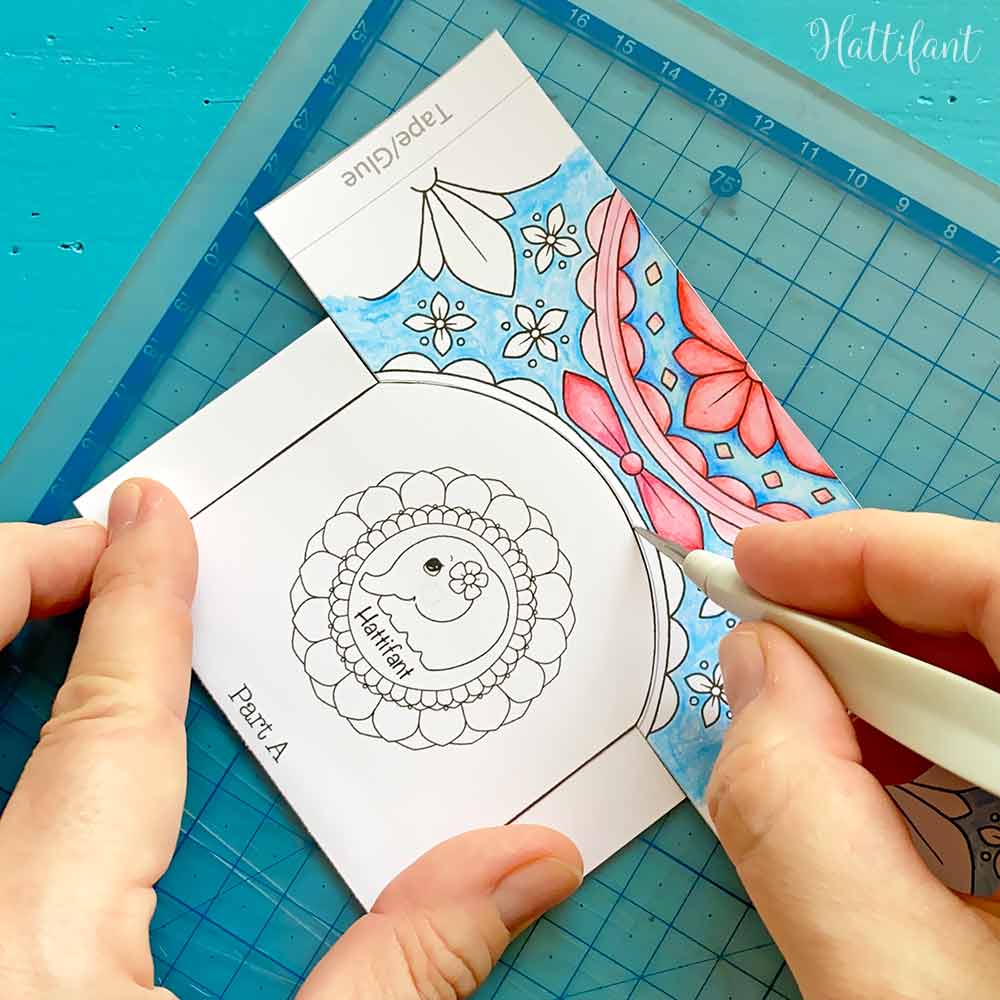 You will also receive an Instructions Booklet that will explain and show in detail how to make your own Triskele Paper Globes. I understand that many of us are trying to stay clear of screens while crafting. The printable Instructions Booklet will help to stay 'screen free'. But if you prefer "moving pictures" then I will provide you with links to posts and video tutorials as well.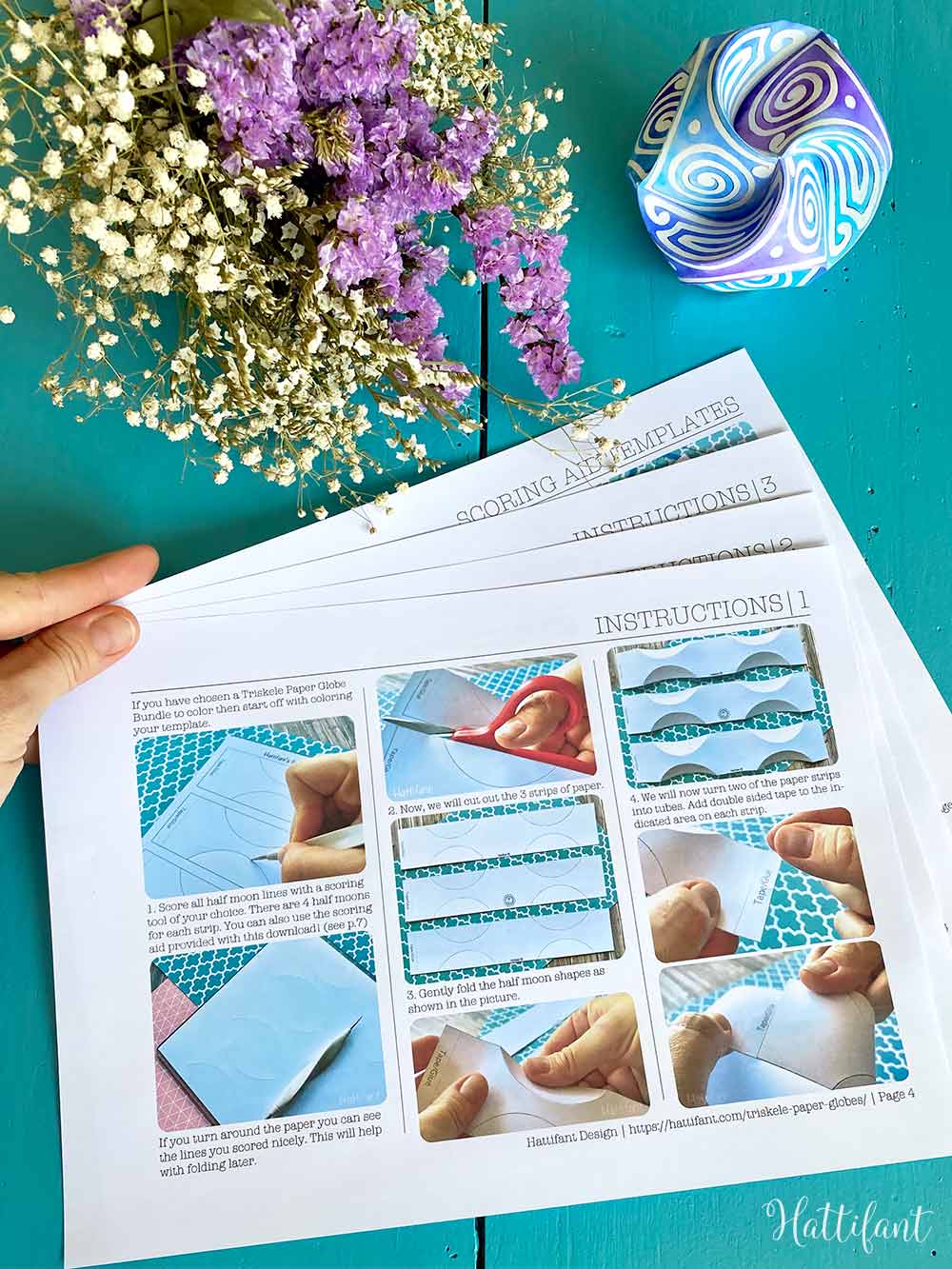 FUN with the Triskele Paper Globe CHALLENGE
I dare you to give this a try! It is so much fun! AND… part of the ORIGINAL Triskele Paper Globe Bundle. I created another 7 smaller sizes for the Triskele Paper Globe No2. You will be able to make 10 different sizes of Globe No2; from big (full size), medium and small to teensy tiny! Will YOU manage to make the smallest of them?! Watch me try here or click on the image below.
PRINTABLES
I have added lots of fun material to the Original Triskele Paper Globe Bundle! You will receive:
10 unique Triskele Paper Globe designs to Color In + blank version
all 10+1 designs in 3 different sizes: 10, 8 and 6cm (4, 3.1 and 2.4in) approximately
Triskele Paper Globe Size Challenge
Instruction Booklet & links to posts & Video Tutorials
Scoring Aid templates for all 3 different sizes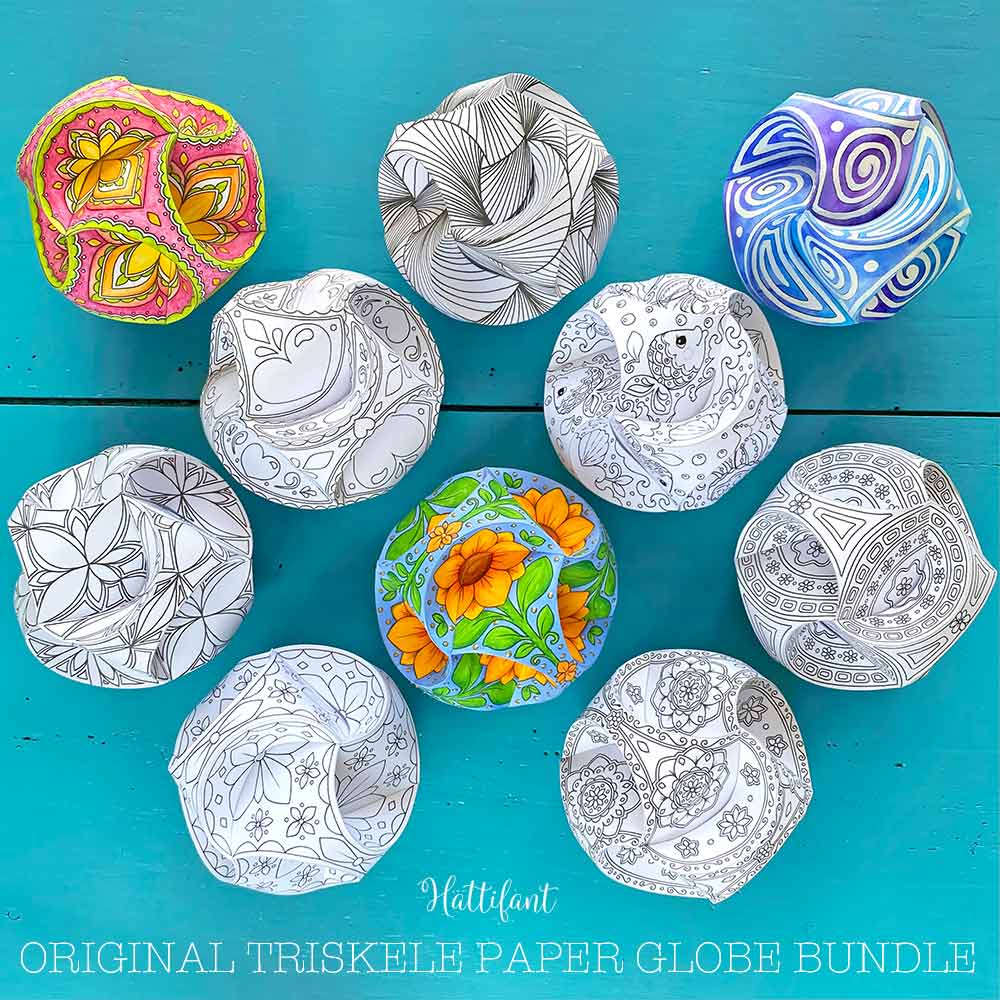 This ORIGINAL Triskele Paper Globe Bundle is available for you to download at either Gumroad or Etsy. Follow your preferred shop by clicking on the button below.
MORE about our individual Triskele Paper Globes in this Bundle
For several of the Triskele Paper Globes in this ORIGINAL Triskele Paper Globe Bundle I have created separate posts to show how I put them together and to share in more detail what materials I used to create a certain look. Simply click on the individual picture of the globe you are interested in to find out more. Triskele Paper Globe No.4 'Spirals' gets the prime spot as I offer it to you as a complimentary download!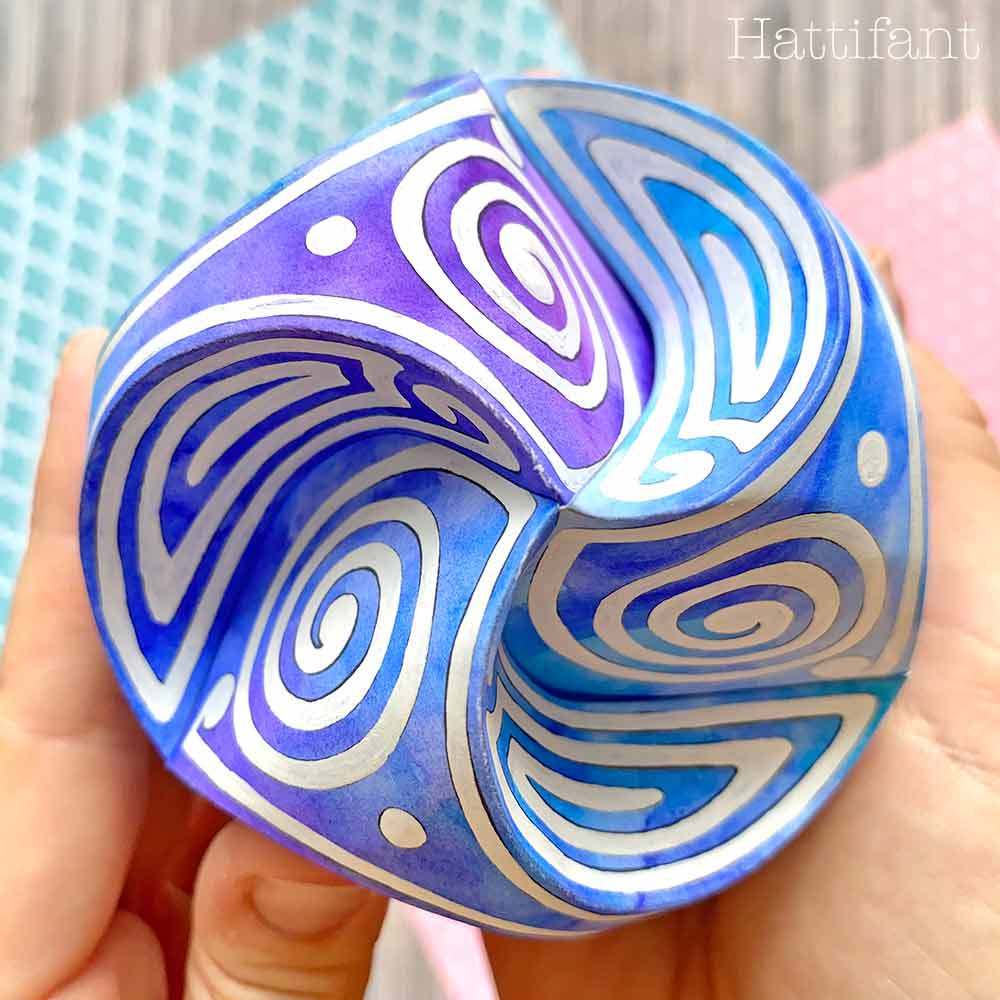 Triskele Paper Globe No.4 – FREEBIE
Follow this link here to watch and learn how to use water color paint and gel marker to give this template a gorgeous galaxy look.
It is also a complimentary download for you to enjoy!
A cute heart filled globe that works well as a Valentines Day and Mother's Day gift.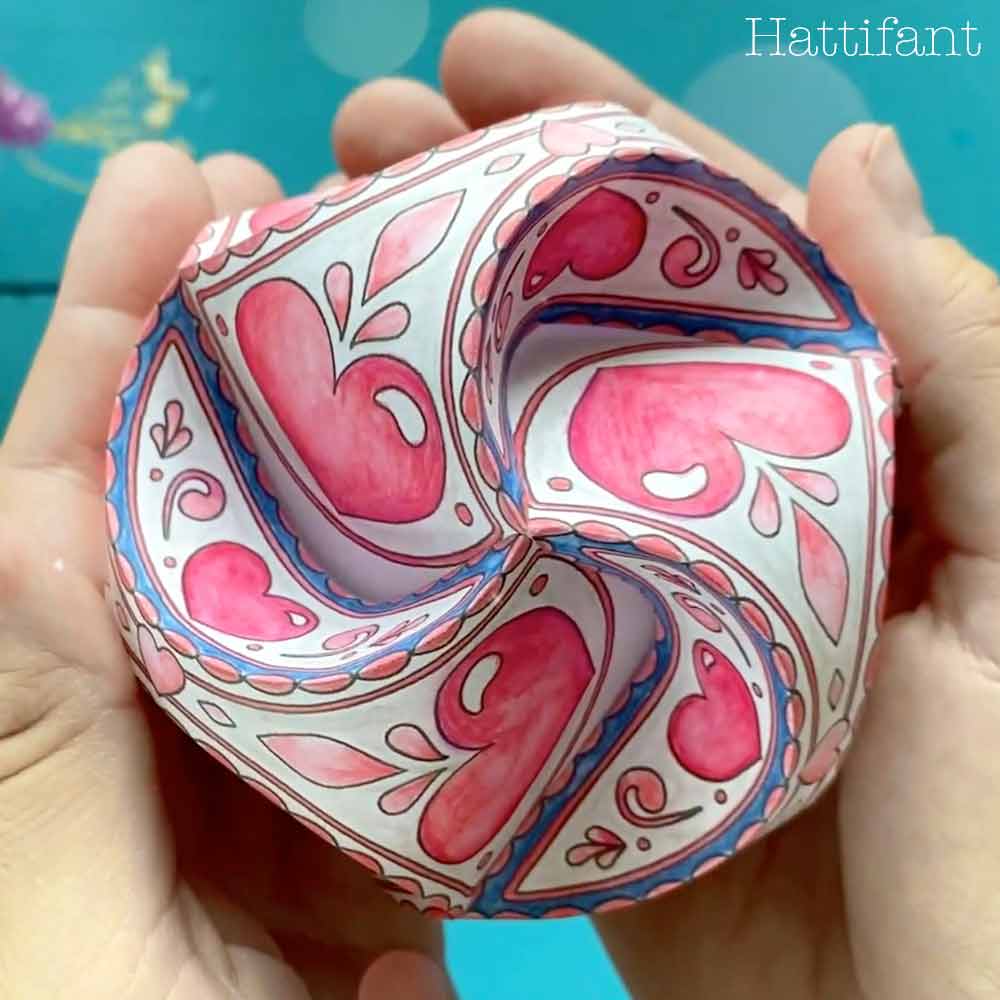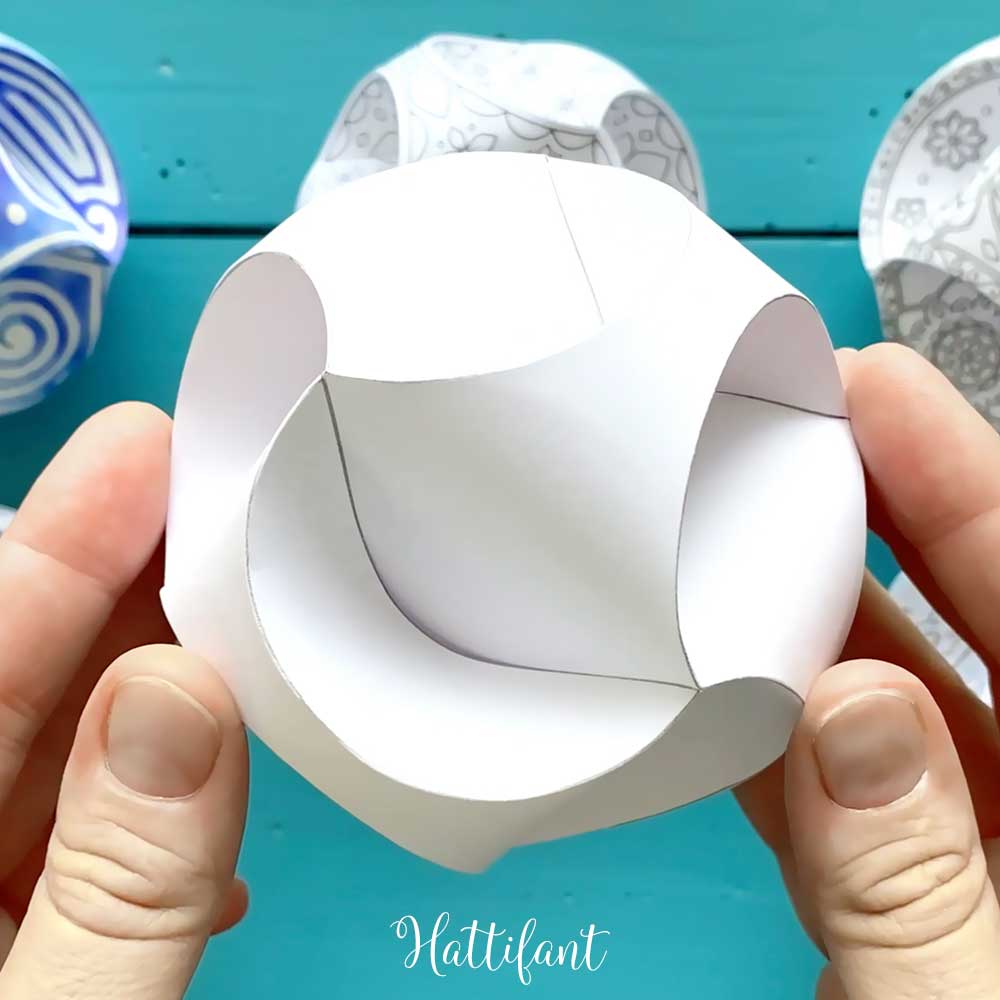 Here is a template for all you who love their creative space and would like to decorate their own globes! The template is free to download over on Hattifant's main Triskele Paper Globe page.
There will be more posts to come for sure! For now I hope you will fall in love with Triskele Paper Globes as much as I have. Triskele Paper Globes truly NEVER get old! It is a craft I always come back to and and enjoy over and over again!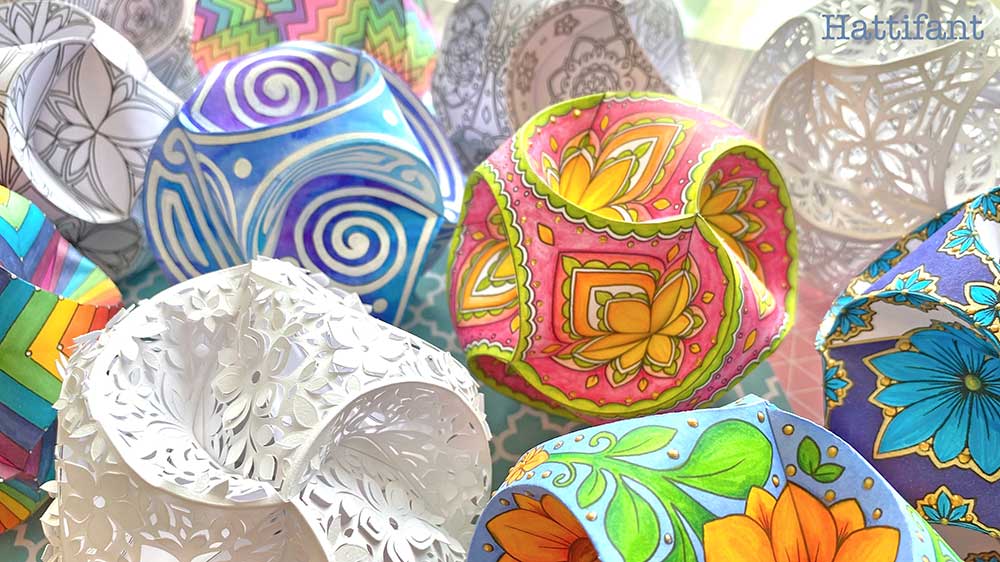 Want to learn more about Triskele Paper Globes or see what other bundles are available?! Then click the image above or button below to find out more and become a Triskele Paper Globe wizard! ENJOY!!!