Advent Calendar | Scandinavian Folk Art inspired
Time for counting the days down to Christmas! Would you like to join me in coloring this gorgeous Scandinavian Folk Art inspired Advent Calendar this year? One ornament each day until we reach Christmas Day? And maybe there are some other Hattifant Christmas Crafts that you would like to make?!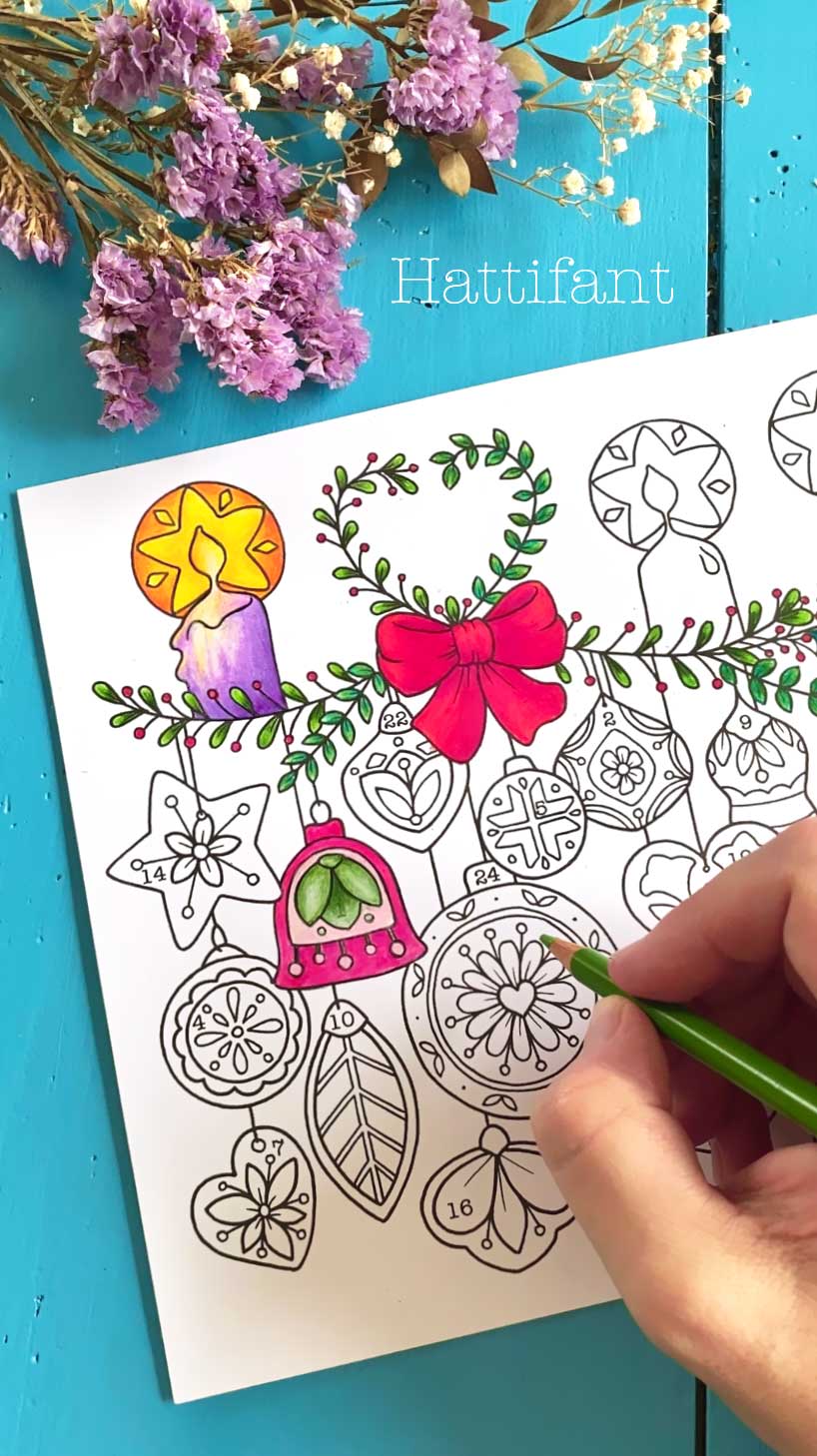 Isn't it beautiful? I cannot wait to color it step by step and then have a completed colored page when it's Christmas Day! Also, on each of the 4 Advents – the 4 Sundays before Christmas – you get to lighten up another candle!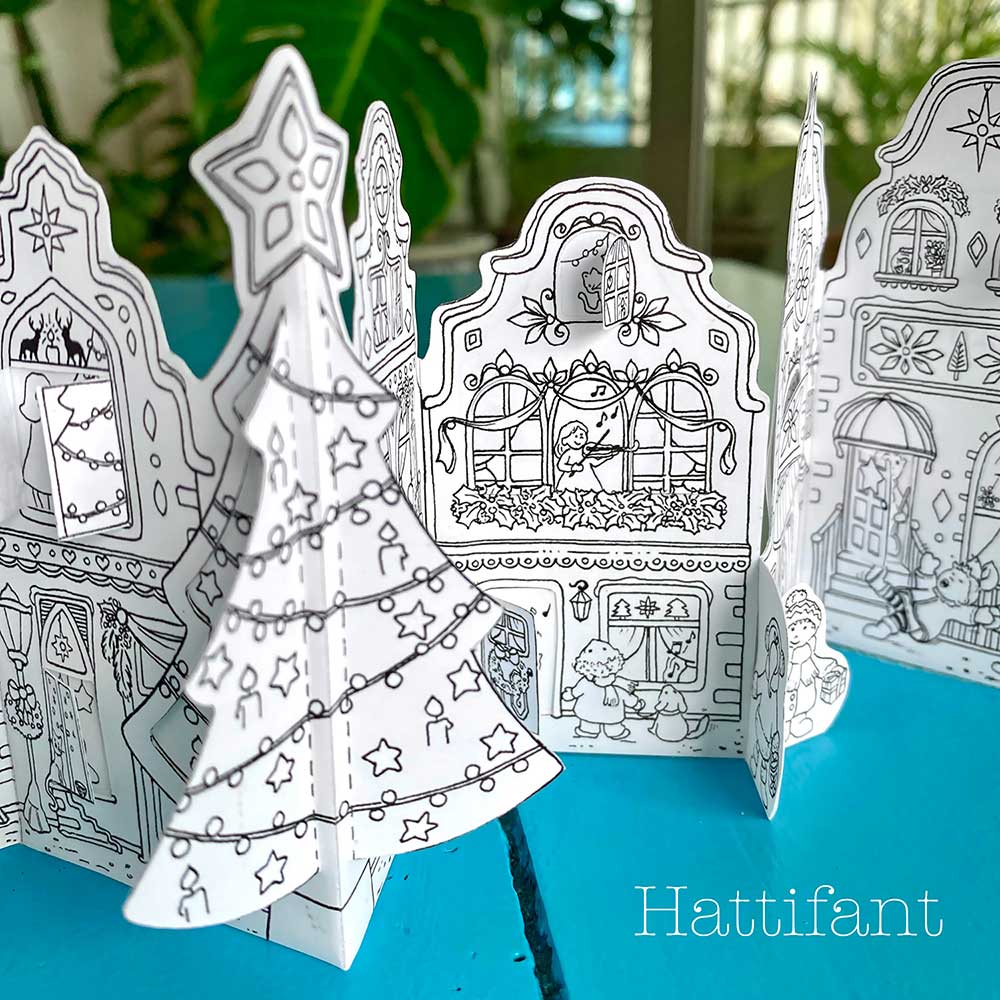 Also have you heard about Hattifant's Giant Christmas Tree Posters to color in? There are 4 available now: a Mandala Giant Christmas Tree Poster, an Animal Cutie Giant Christmas Tree Poster a Giant Christmas Tree Elf Factory and brand new a Winterwonderland Giant Christmas Tree Poster! How fun!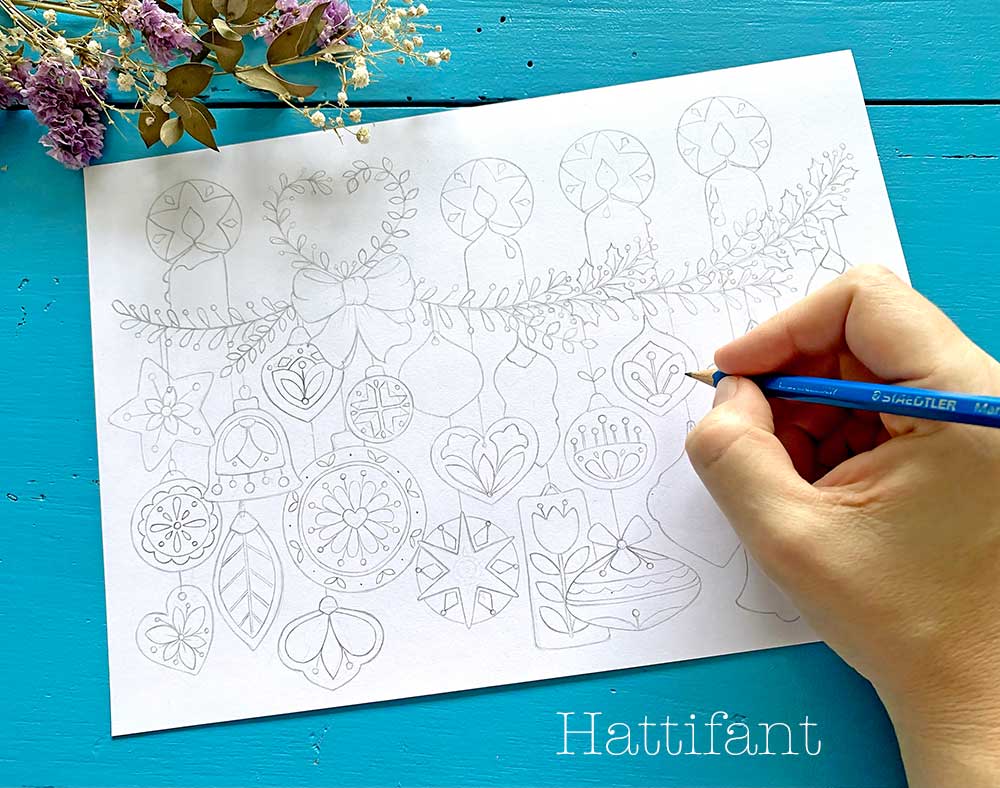 I always sketch everything out with pencil before inking and then digitalizing it. I love the feel and look of pencil. For coloring my go to choice for sure are Staedtler Karat Aquarell Watercolor Pencils. I can color easily with the pencils and then go over the colored areas with a little water on a brush. The colors brighten up and the watercolor feel is simply beautiful. This time though I will use my Prismacolor Pencils. I believe for this Advent Calendar here it will be the perfect fit. The pencils have a lovely smooth creamy texture, a little more of a heavier feel, cozy like Christmas ought to be.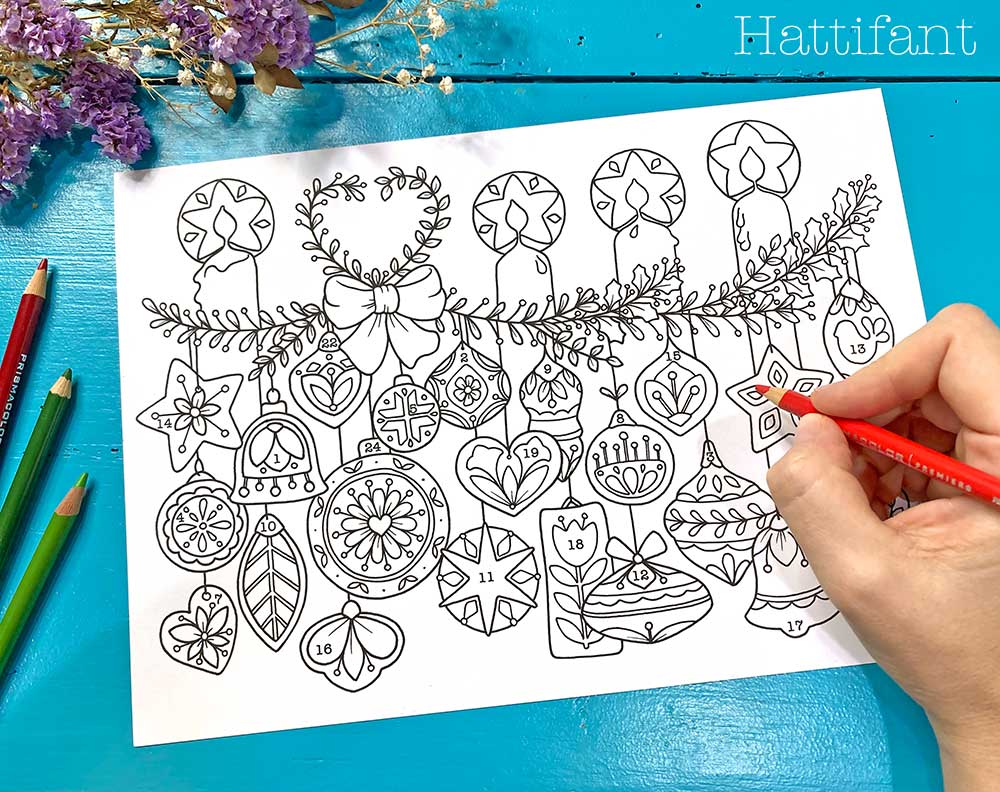 Time to grab your Scandinavian Folk Art inspired Advent Calendar! You can choose between 24 and 25 ornaments to color in depending on how you celebrate Christmas. The 25 ornament Advent Calendar I have already created on US Letter size paper. The 24 ornament Advent Calendar is set on A4 sized paper.

You will receive this Craft as Advent Calendar but also as Coloring Page. So you will have both! Enjoy!!!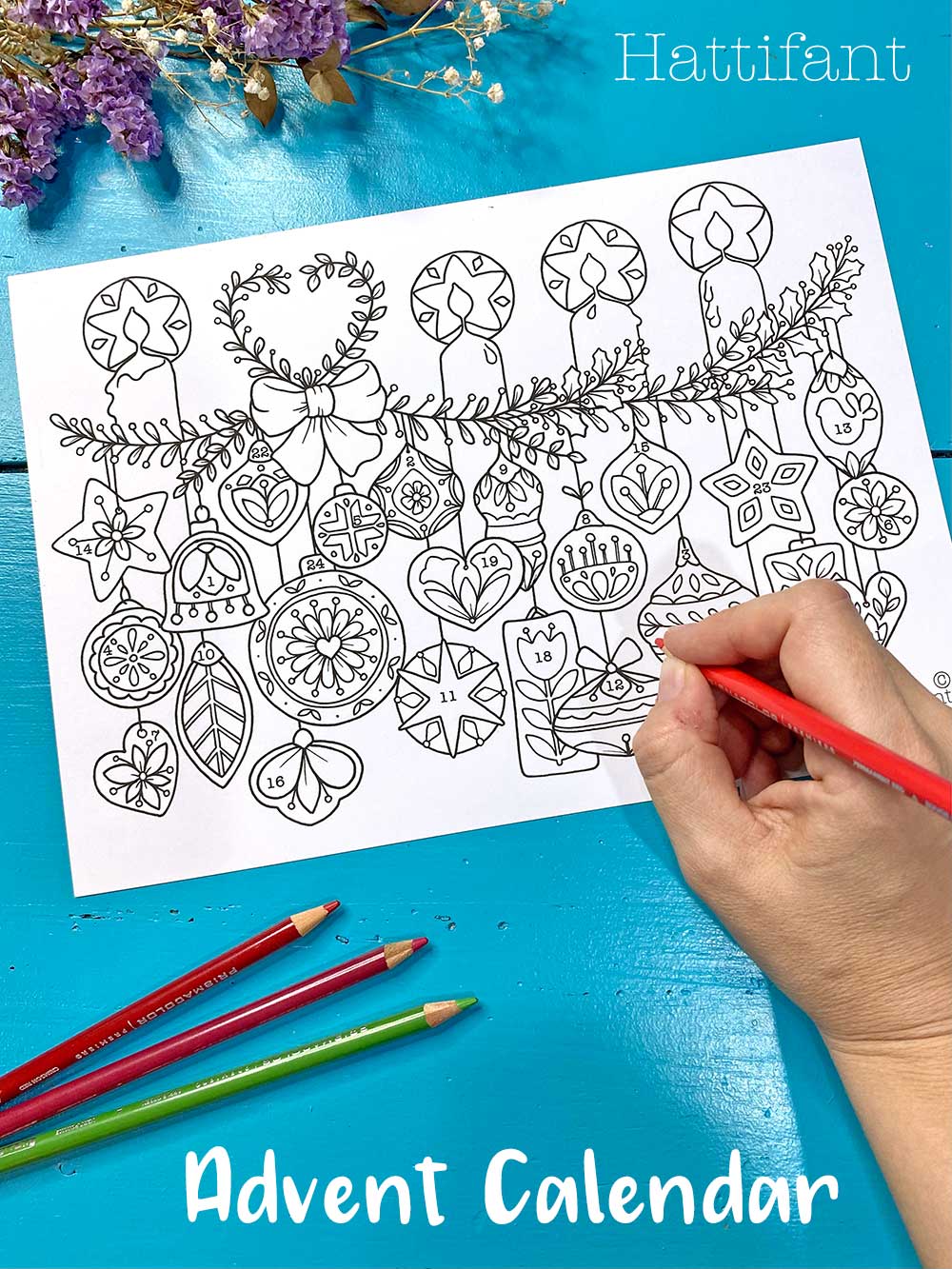 More Christmas Crafts: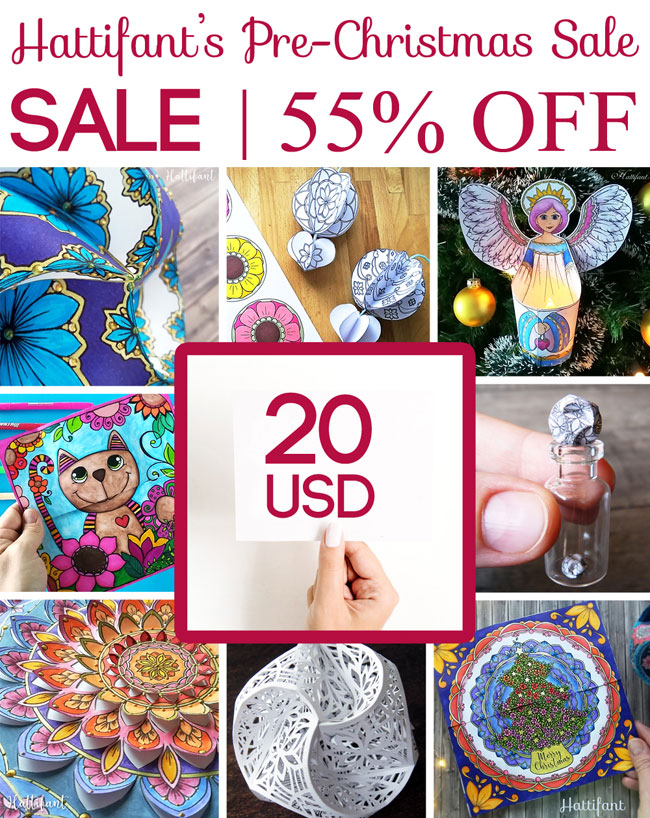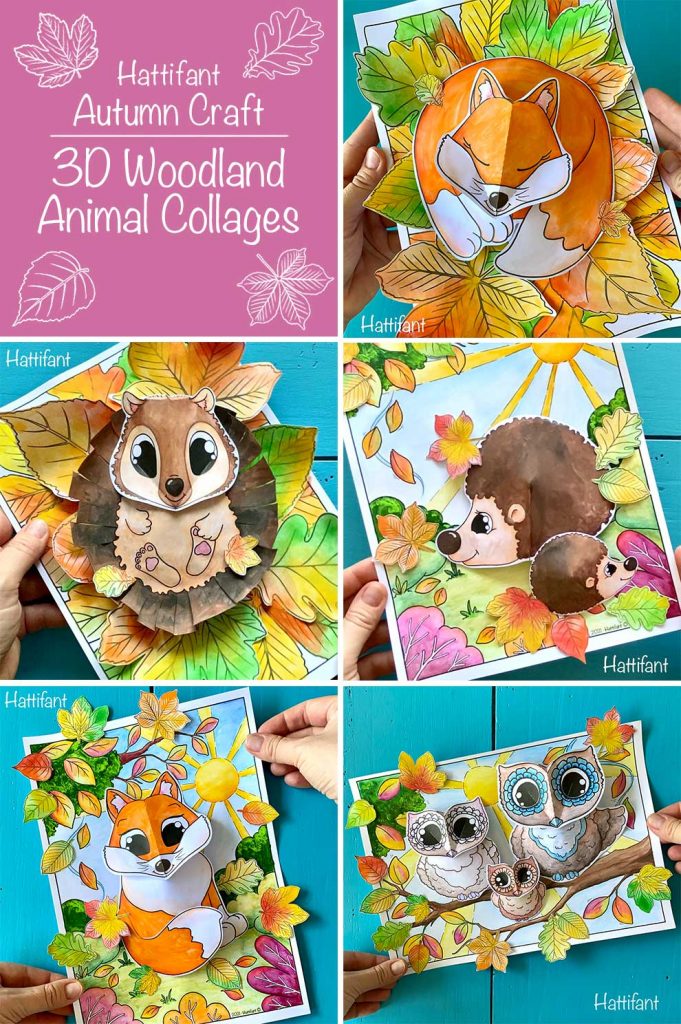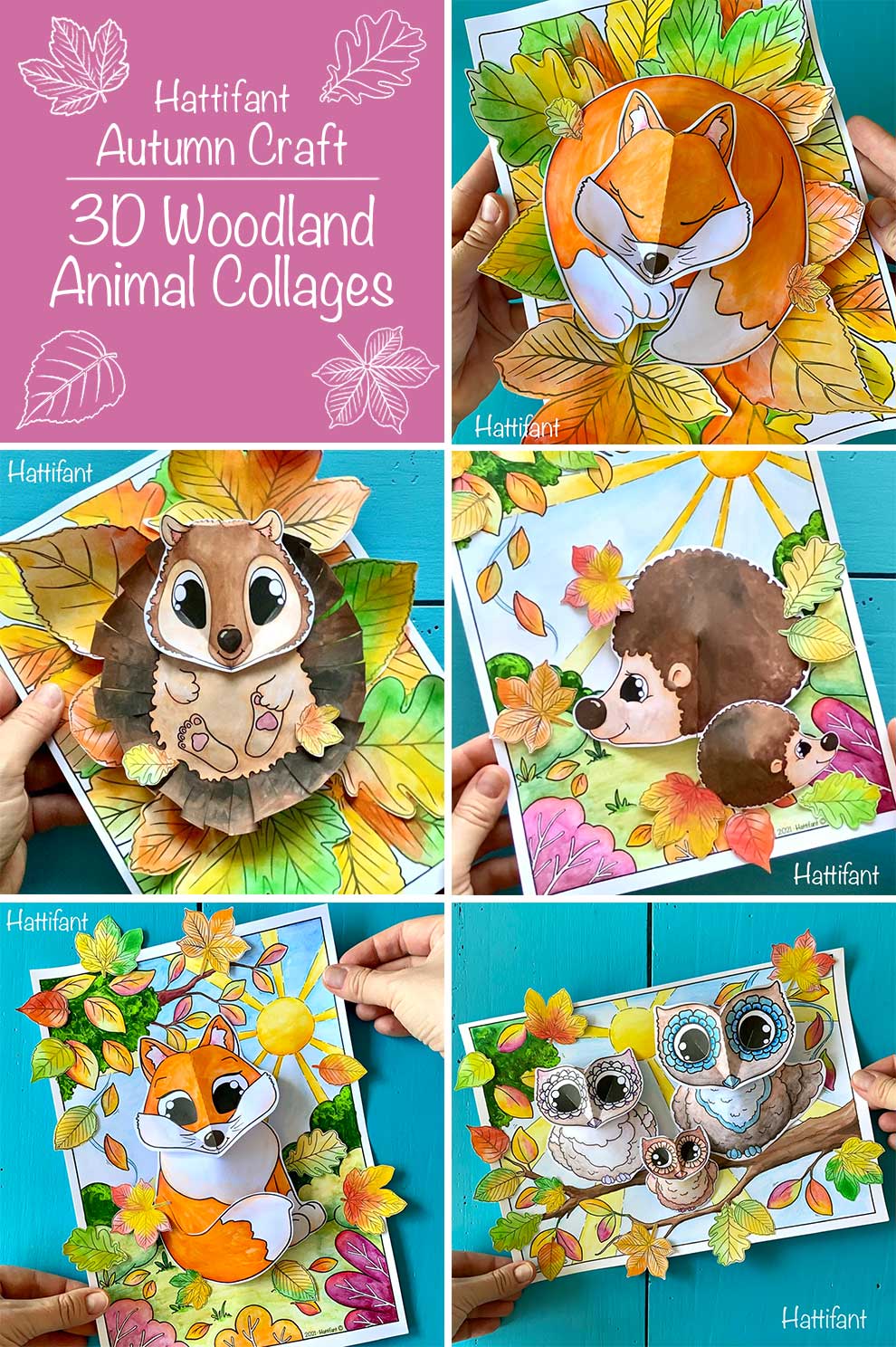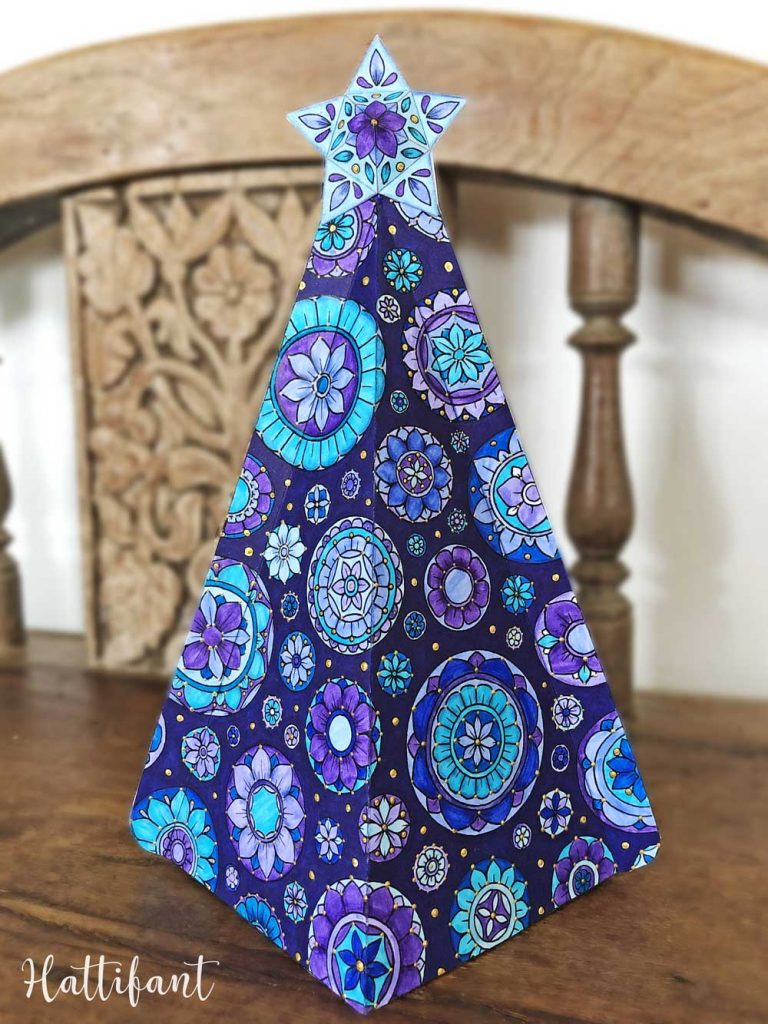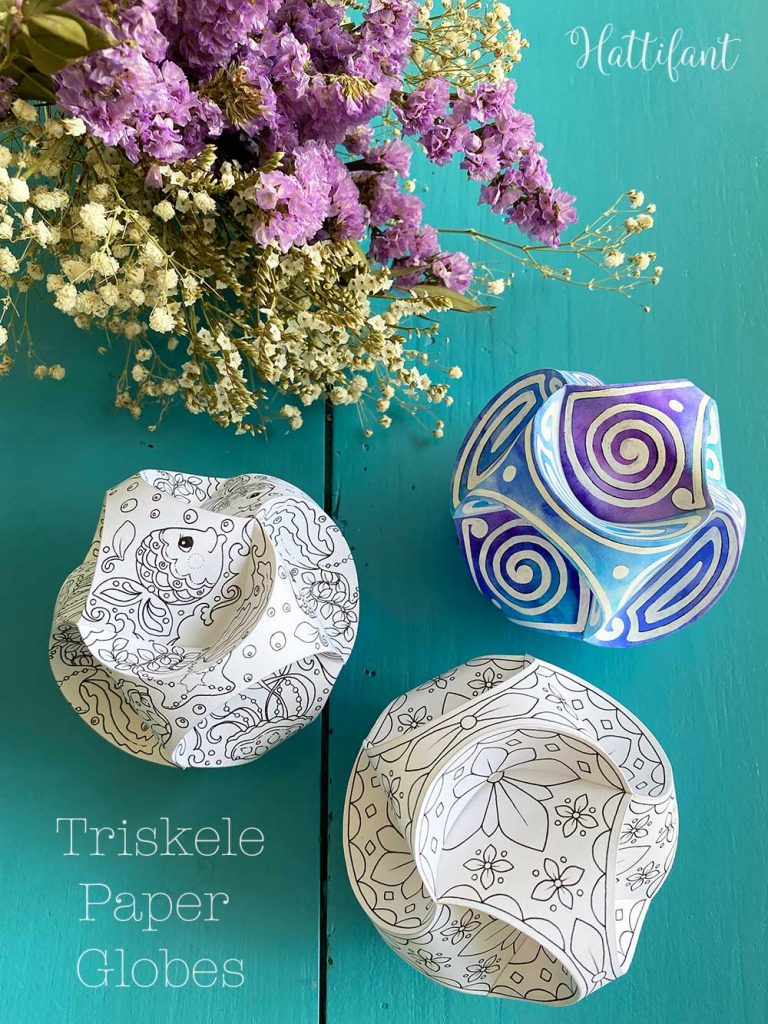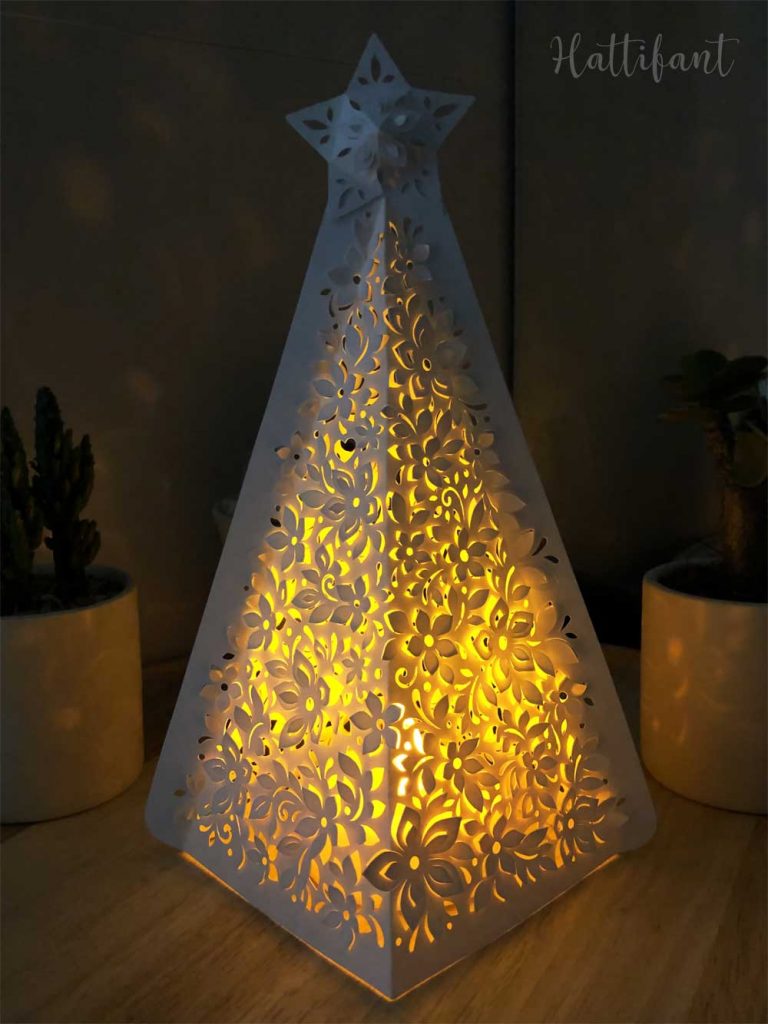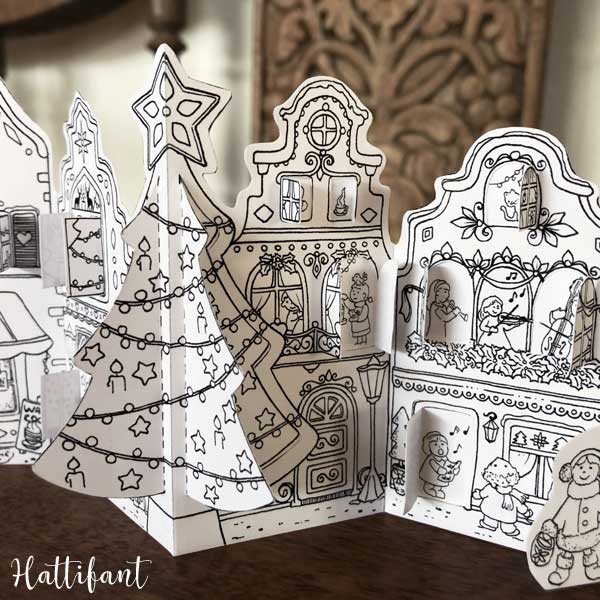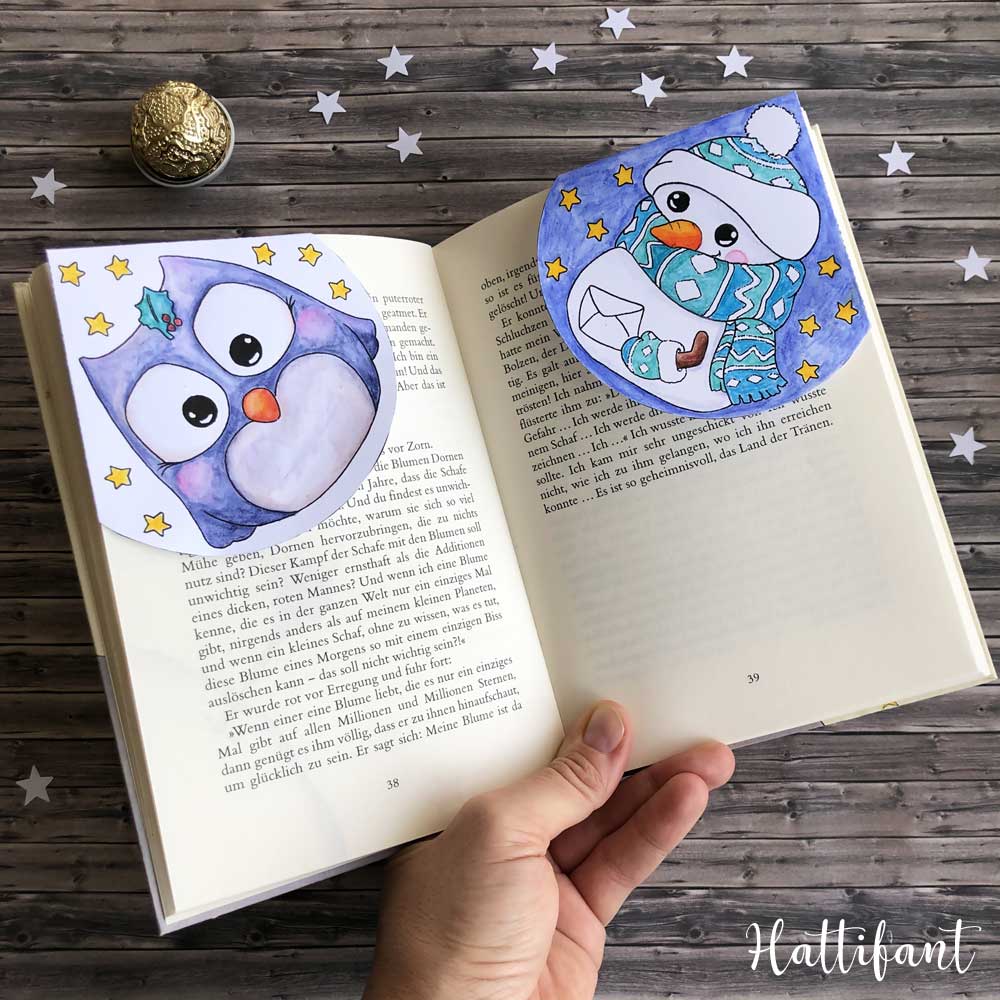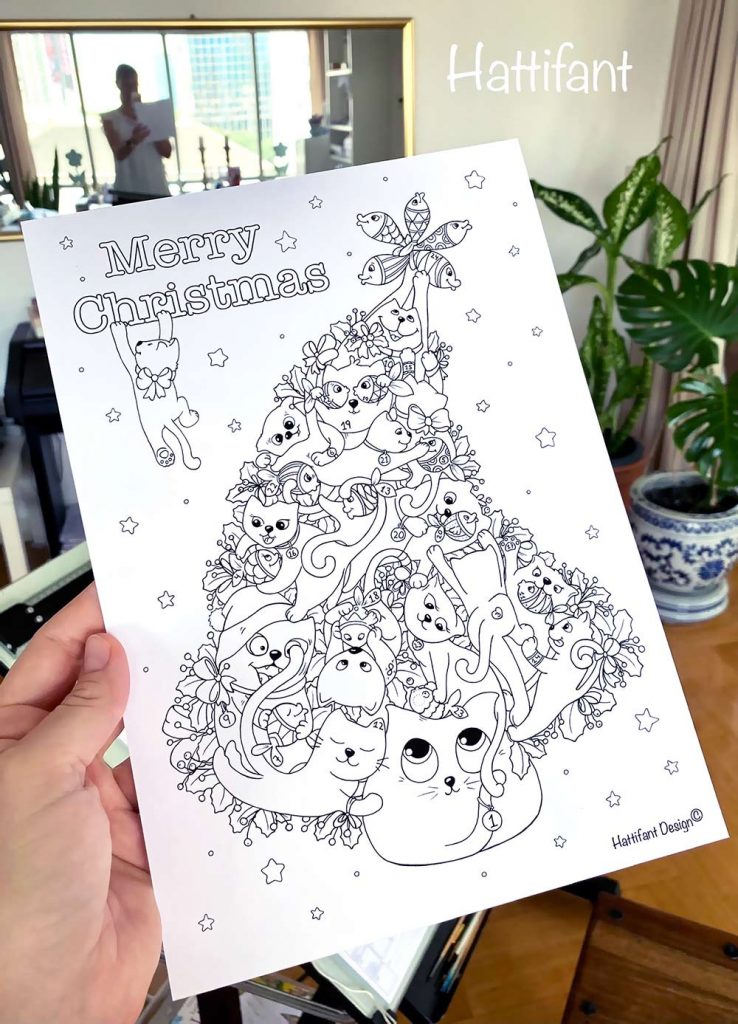 You like Hattifant's designs, toys & décor? Why not FOLLOW Hattifant on Facebook or Instagram and always be up-to-date with Hattifant's latest adventures…
PERSONAL AND NON-COMMERCIAL USE LIMITATION
NO DIRECT LINKS TO PRINTABLES ALLOWED! Please kindly note that the use of the Hattifant Site and its services (e.g. downloads) offered, are for your personal and non-commercial use only. You may not publish, license or create derivative works (for commercial use) from, transfer, or sell any information, products, downloads or services obtained from the Services. Hattifant is the sole owner of all content on the Hattifant Site, unless stated otherwise. You may borrow pictures but always name the source and link to the Hattifant Site, please. It would be lovely if you sent an email to manja(at)hattifant(dot)com in this case. Thank you!