GIANT Poster | Mandala Christmas Tree to Color In
Many of us get very crafty during the Christmas season! We love gifting something handmade, like to decorate our home with heart warming decor. We simply want to spend time with family and friends. And when it is cold, raining or snowing outside crafting is just the perfect way to pass time. Why not with this Giant Mandala Christmas Tree Poster?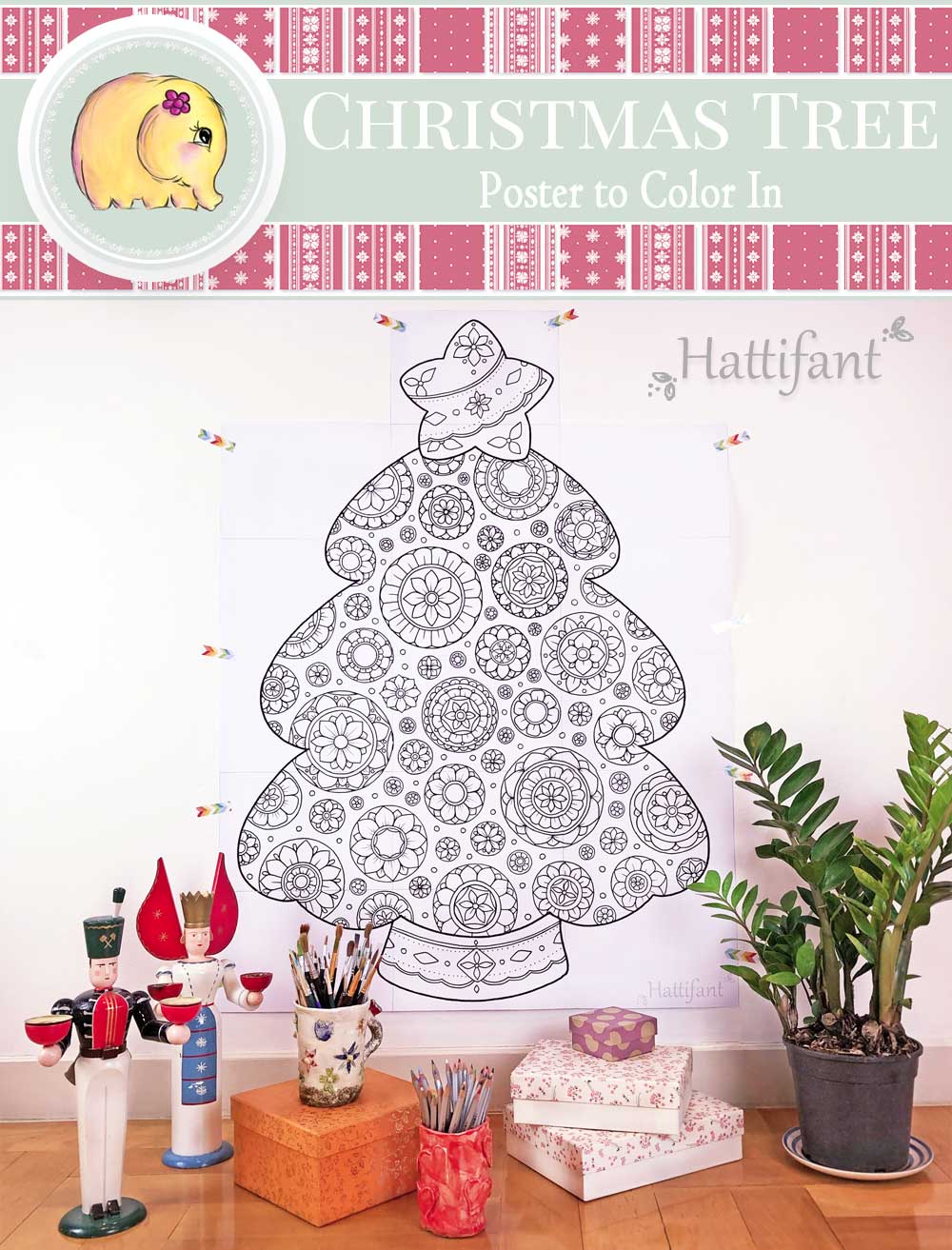 So here is a craft you can do at home or together with your class at school! 16 pages of pure coloring fun: Hattifant's Giant Mandala Christmas Tree Poster to Color In! All you need is a printer, a stash of coloring pens and pencils, even paint and lots of hands that would love to bring this Giant Mandala Christmas Tree Poster to life!
NEWS: We have a new GIANT Christmas Tree Poster: Hattifant's GIANT Christmas Tree Poster – Animal Cuties!!!
The cutest poster with I believe pretty much everybody's favorite animal: snails (yes, some people adore snails! 🙂 ), fox, penguin, sloth, llama, unicorn, mouse, cat, dog, beaver, owl, bunny, hedgehog, turtle, elephant, bat, bear, wale… have I named them all?!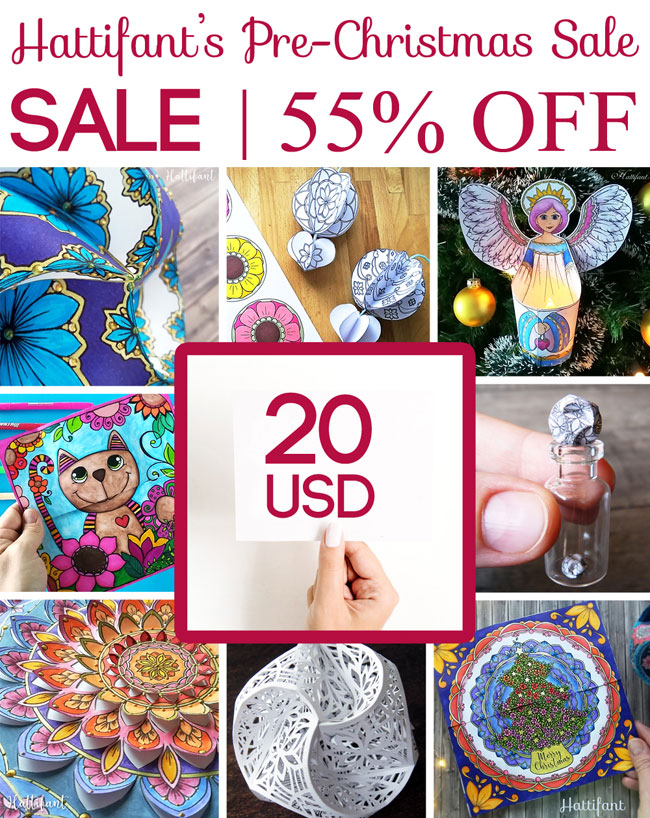 If you love crafting as much as I do (or a little less as I am a craft-o-maniac 🙂 ) then you might find the offer above of interest! It is a great buy! What better to gift than your time and love while crafting with your family and friends! With this bundle you are set up for Christmas and beyond!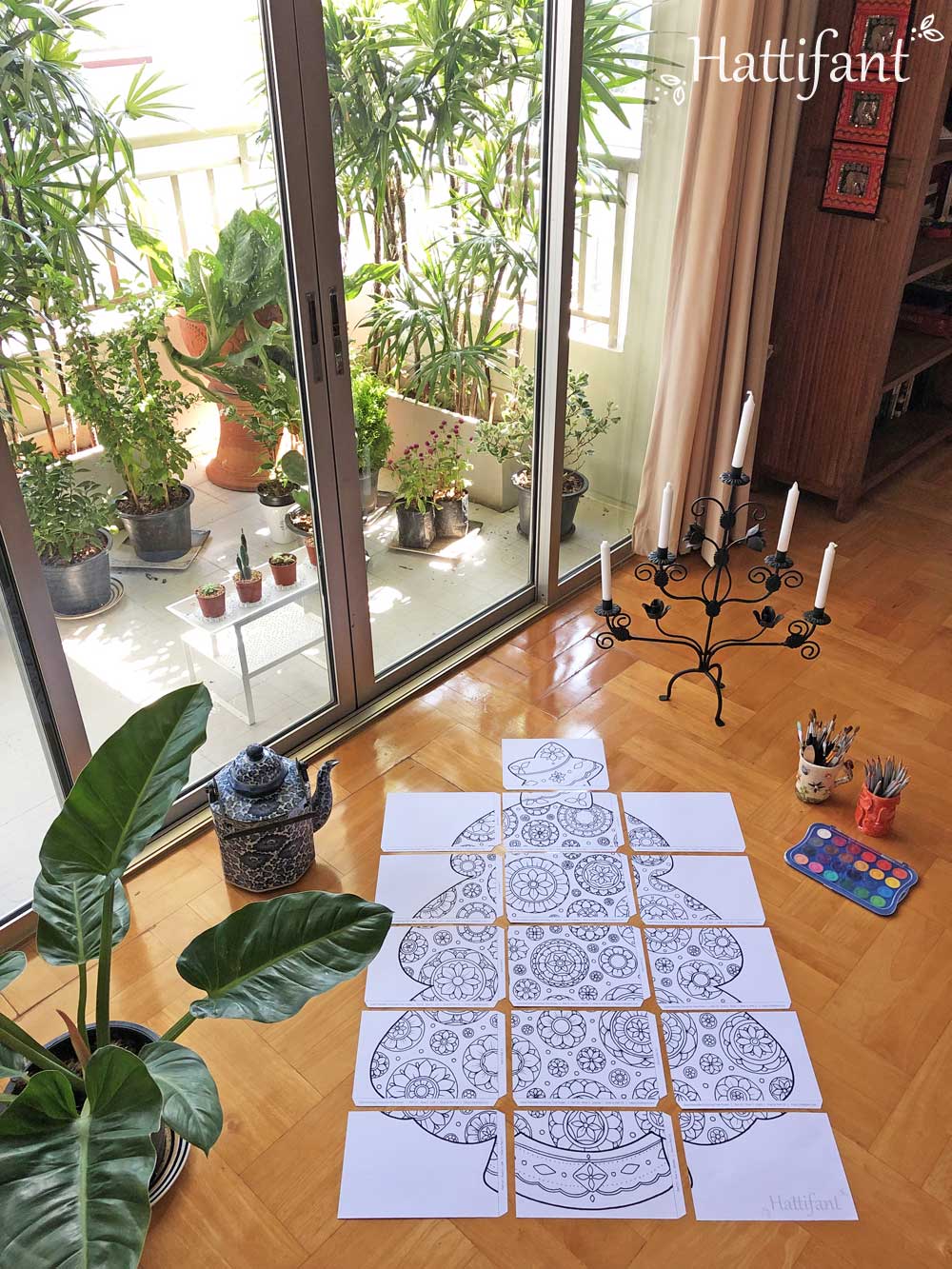 Print off the PDF file (see further below) and cut off the edges. All pages include details on where each part goes. It is really easy.
Then glue the pages together to one big poster.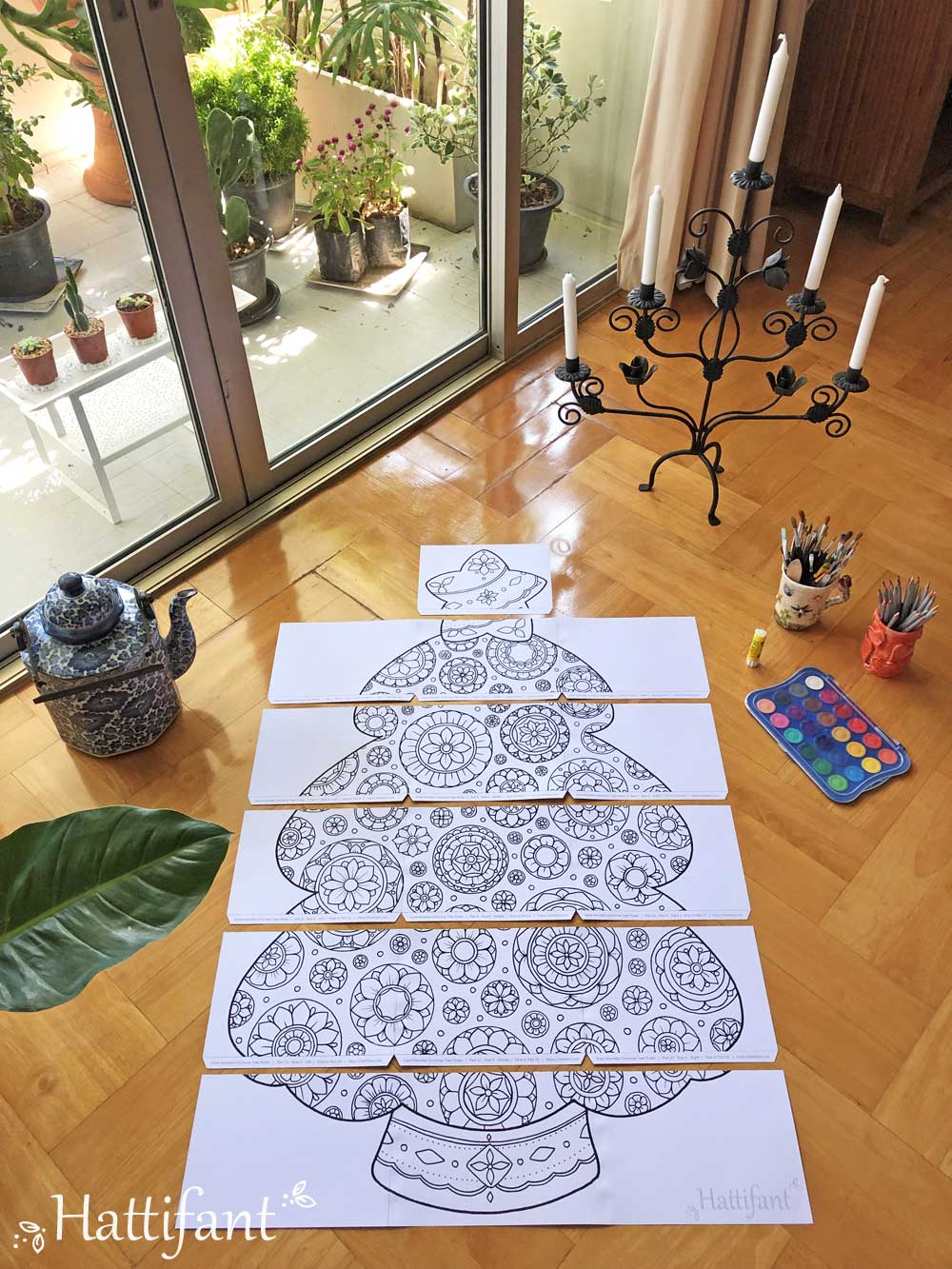 I found it easiest to glue together the pages lengthwise first.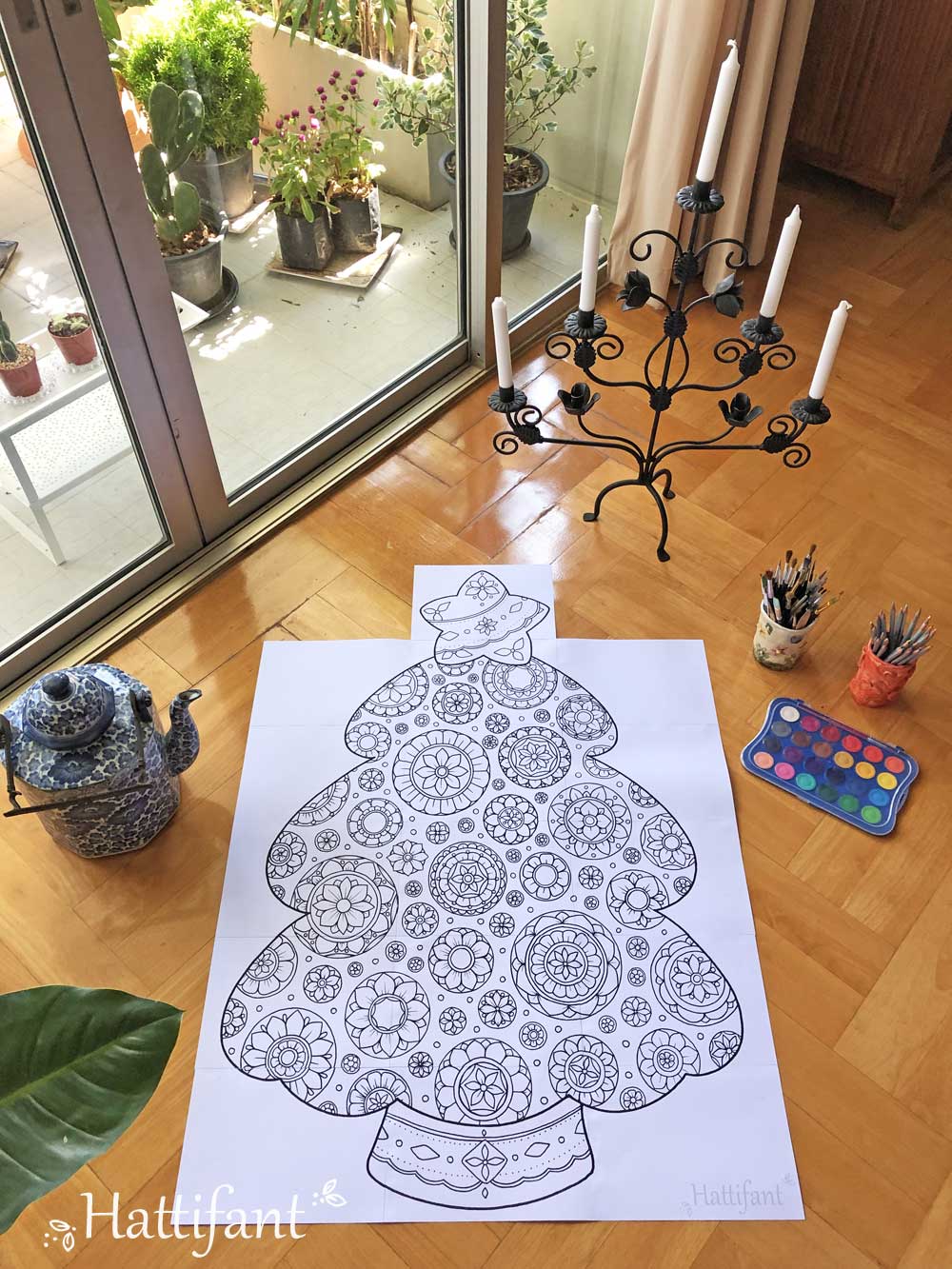 And there it is! Isn't it beautiful! So excited to get the kiddos and friends home to start coloring!!! And look how we all colored it: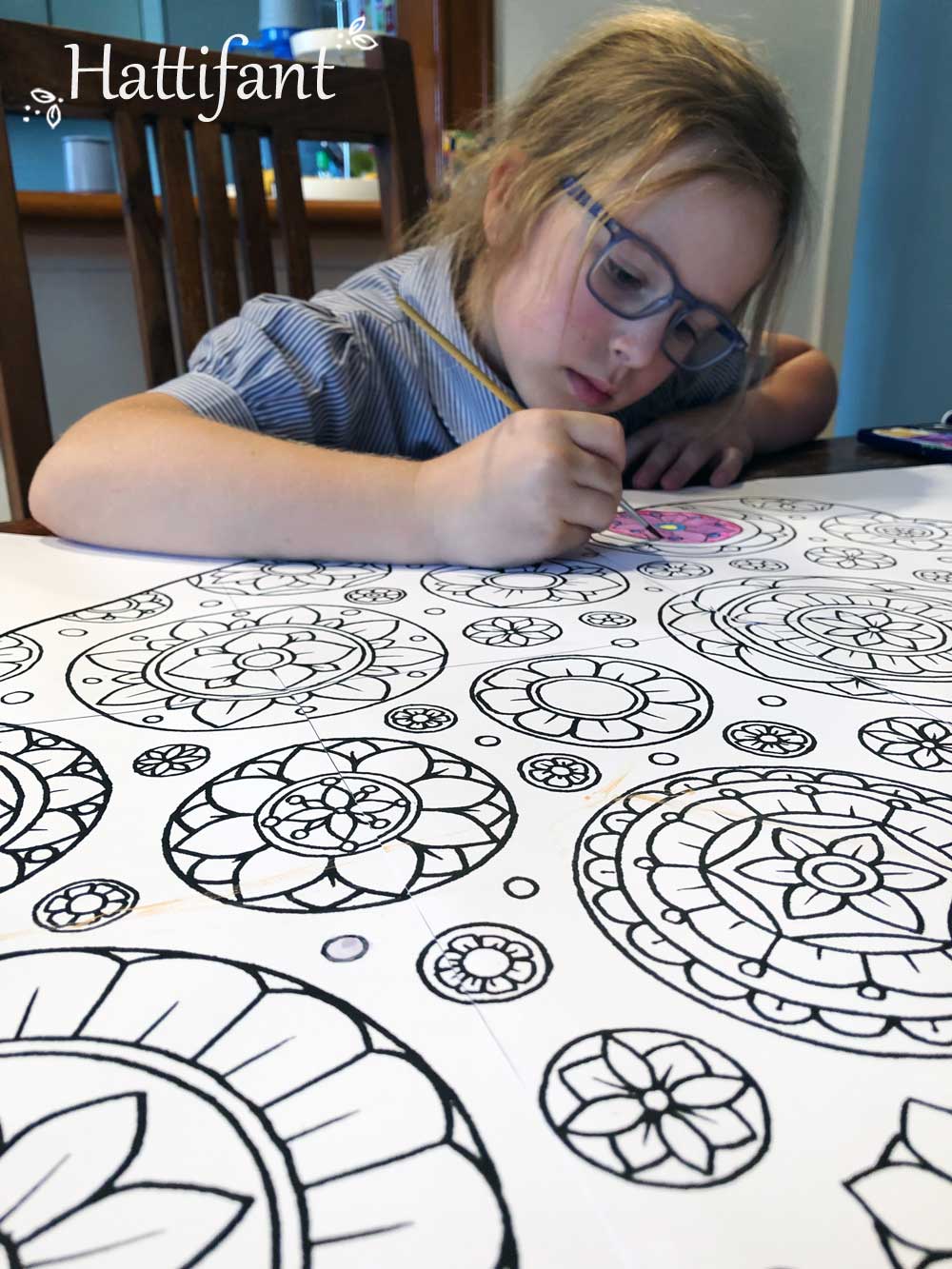 After a long day at school we were winding down with some calming music. There was some chattering going on but more often than not we were all just enjoying each other's company… filled the tree with color while listening to music… a beautiful relaxed afternoon!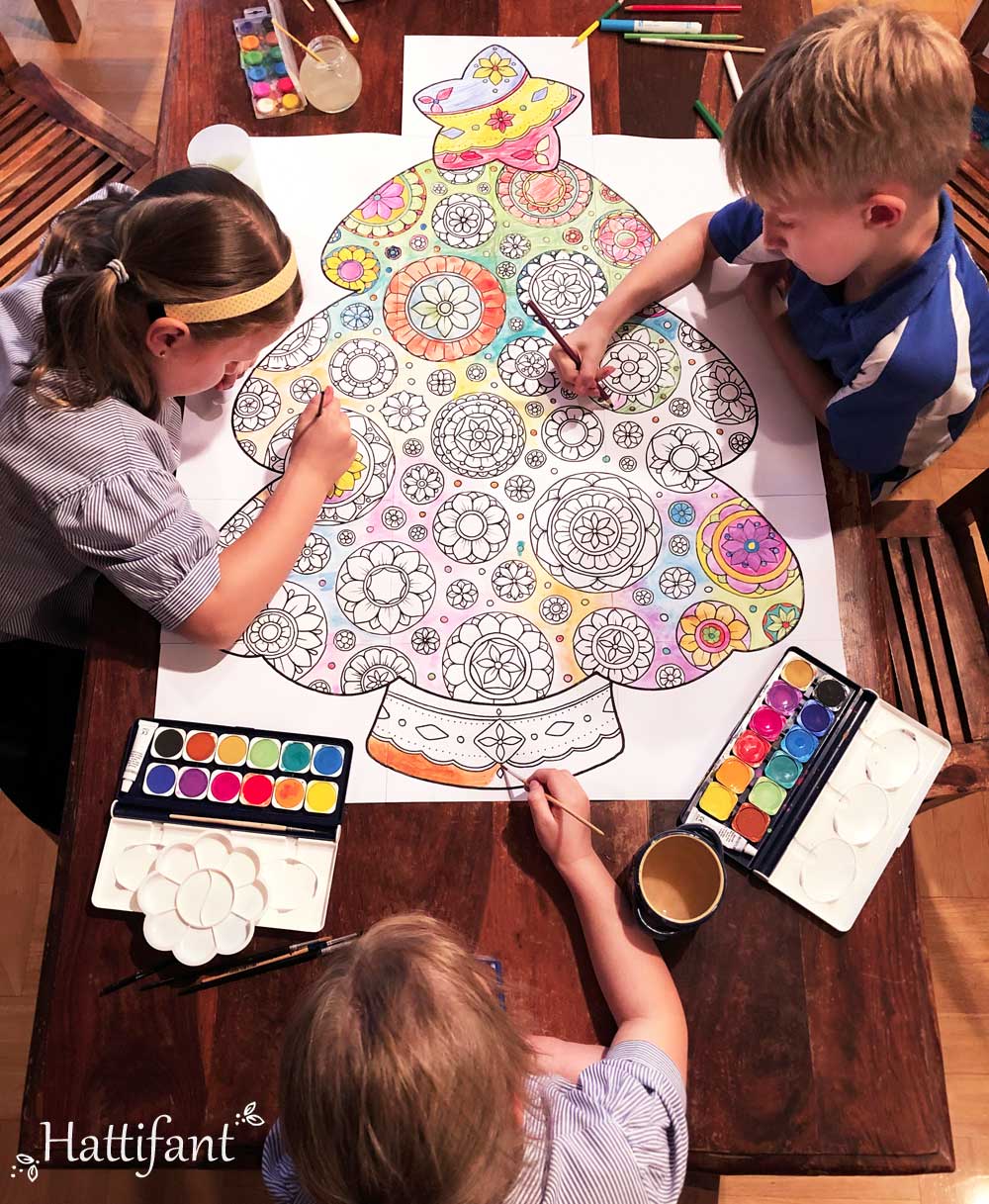 Time for you to get your own copy of this gorgeous Giant Mandala Christmas Tree Poster! Find it below:
If you prefer downloading via ETSY you can do so HERE.
As always, enjoy your time with your family and friends! Off to do the same!!! See you again soon with some more crafty fun?! I for sure hope so!
MORE HATTIFANT CRAFTS:
Christmas Endless Card and Advent Calendar Endless Card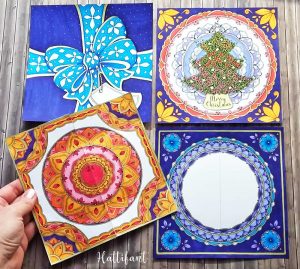 3D Mandala Coloring & Papercut
Christmas Countdown Bookmarks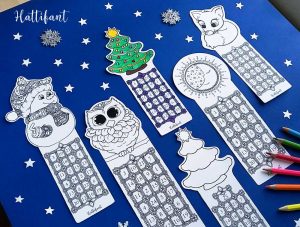 Dachshund Bookmark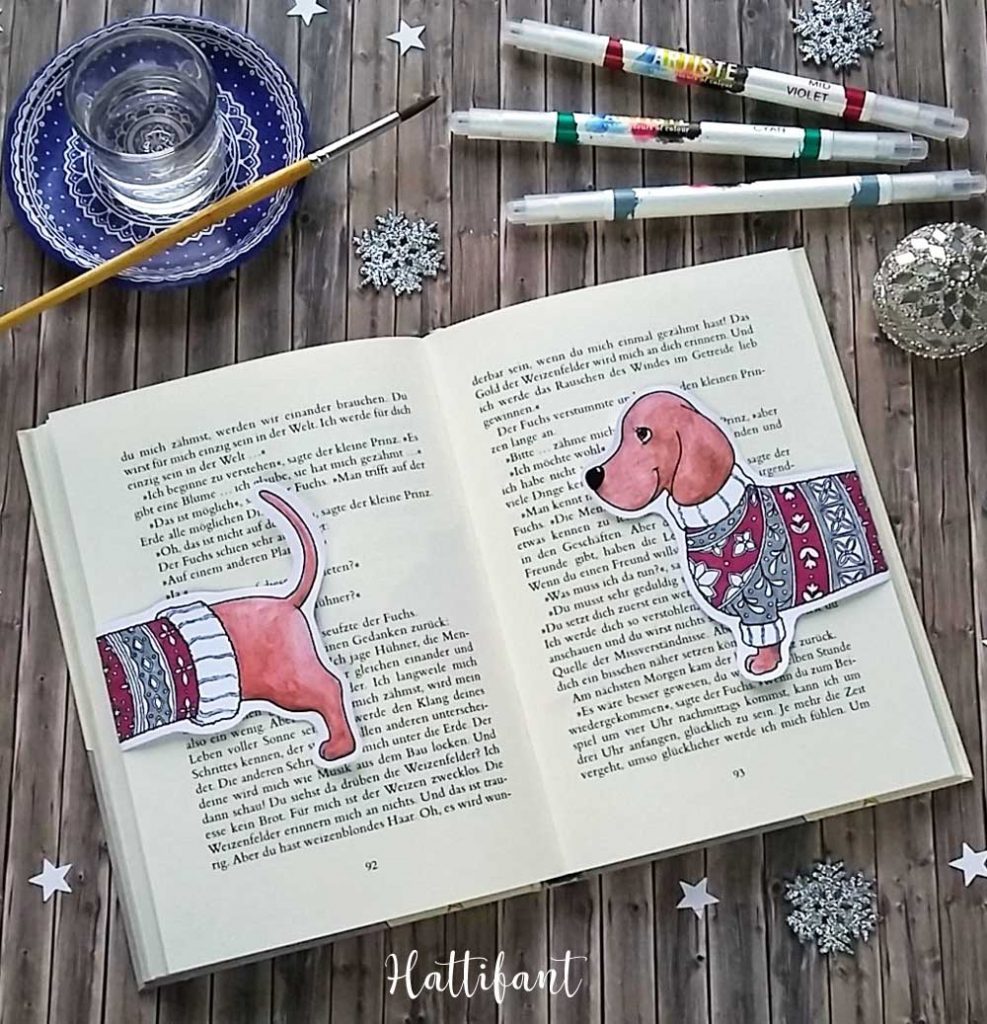 NEW YEAR's Pop Up Card Fireworks
3D Coloring – Pop Up Card "Make a Wish"
Christmas & Winter Kaleidocycles Flextangles
GIANT Paper Snowflakes
Christmas Tree Cone Set
Advent Calendar Coloring Page

---
For more Autumn & Winter coloring…
Owl Coloring PagesColoring Pages featuring Quotes
Woodland Cuties Coloring Page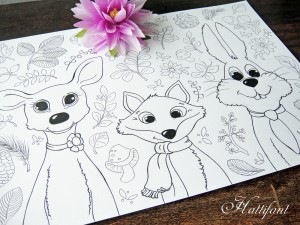 Have a look at all of Hattifant's Coloring Pages here:
Stress Relief with Coloring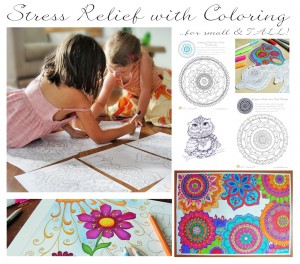 ---
You like Hattifant's designs, toys & décor? Why not LIKE Hattifant on Facebook and always be up-to-date with Hattifant's latest adventures…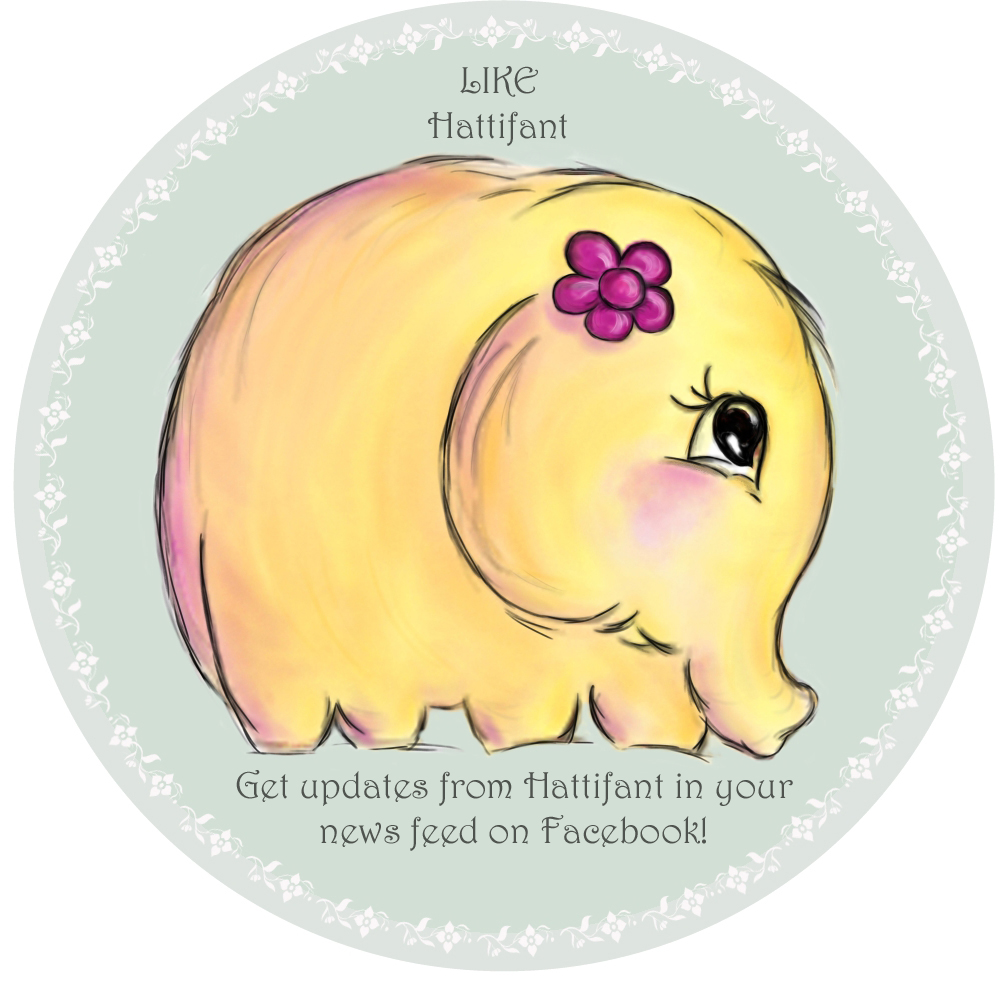 PERSONAL AND NON-COMMERCIAL USE LIMITATION
Please kindly note that the use of the Hattifant Site and its services (e.g. downloads) offered, are for your personal and non-commercial use only. You may not publish, license or create derivative works (for commercial use) from, transfer, or sell any information, products, downloads or services obtained from the Services. Hattifant is the sole owner of all content on the Hattifant Site, unless stated otherwise. You may borrow pictures but always name the source and link to the Hattifant Site, please. It would be lovely if you sent an email to manja(at)hattifant(dot)com in this case.
Thank you!