CORNER BOOKMARKS | Christmas & Winter to Color
We love reading in our family. So we are always in need of bookmarks. There are never enough! Did you see these already? We have quite a collection of bookmarks available for you! But lets show you Hattifant's newest edition: Winter and Christmas Corner Bookmarks to Color!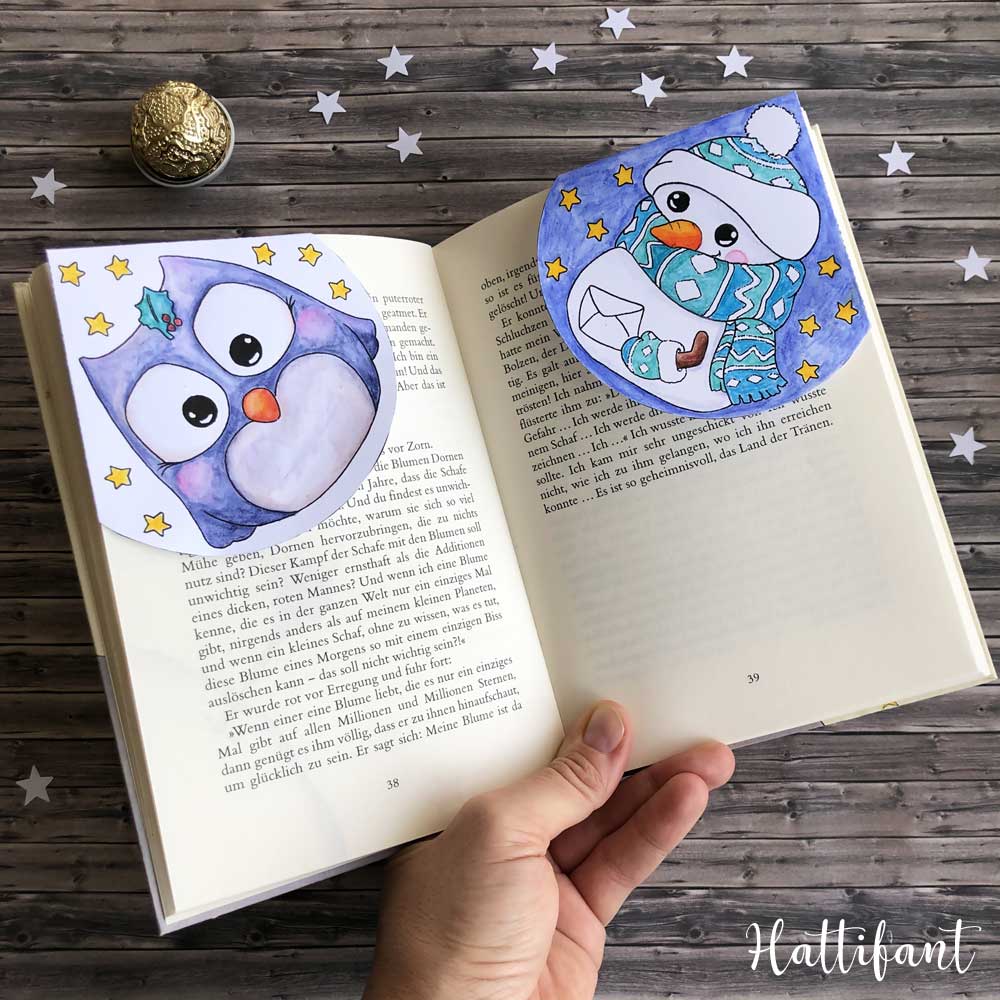 Corner Bookmarks are very easy to make. All in all they are little hats one can "stuff" over the page you are on and want to keep reading from when returning to your book. This Winter and Christmas Corner Bookmark Bundle to color includes 10 different designs: Santa, snowman, owl, penguin, fox, star, Christmas Tree, hedgehog, snowflake and wreath.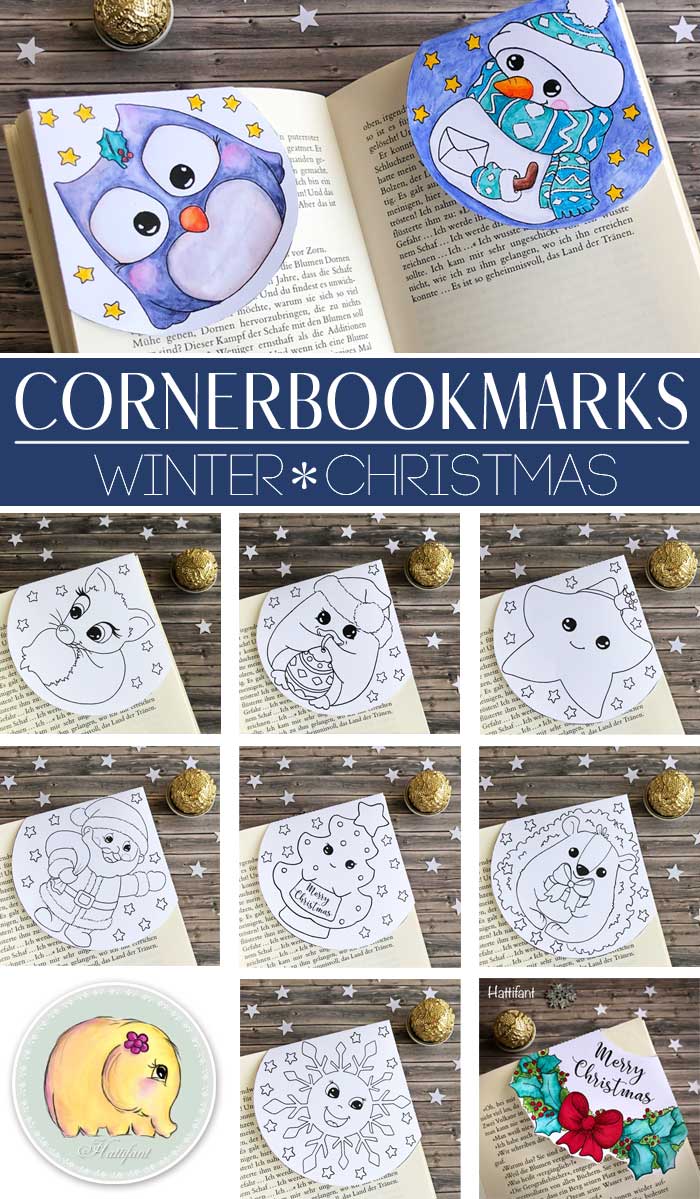 Let me show you how to make your own Winter and Christmas Corner Bookmarks to color!
HOW TO: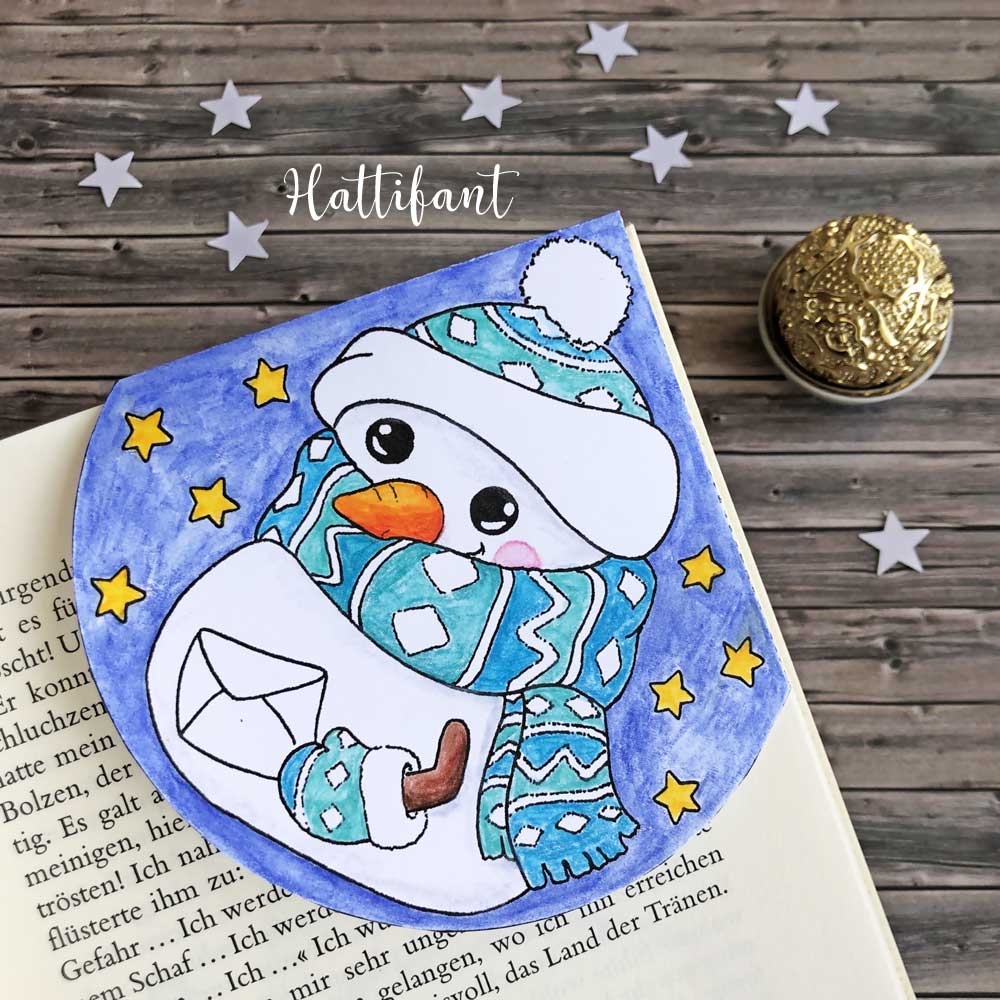 You will need:
paper (120gsm is great for this craft)
scoring tool & safety mat (not
necessary but makes things easier)
scissors
glue
coloring pens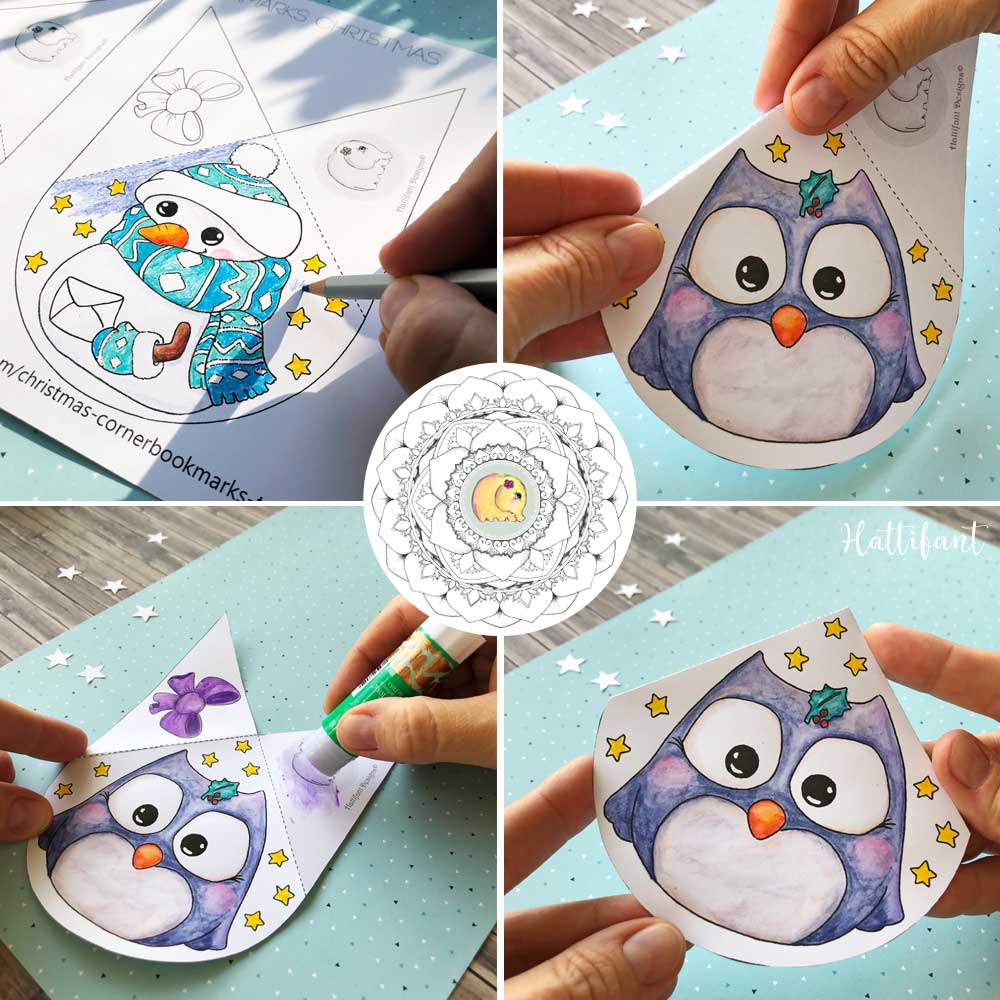 Start off by coloring in the corner bookmark of your choice. Then go ahead and cut out the corner bookmark shape.
I now prefer to score the lines before folding them as this gives me really
sharp folds and it is sooo much easier to fold as well.
What is scoring?!
Take a sharp (but not too sharp – you don't want to cut through the paper) and "draw" / go over the lines that we will fold afterwards. If you move over the scored line with your fingertip you will feel the little dent. You can use a proper scoring tool but also a pen that no longer writes works like a charm.
Fold both "wings", add glue to one side and glue the "wings" shut. You created a little "hat" that can be pushed over the page you want to keep reading next time.
That's it! You made your CORNER BOOKMARK!
PRINTABLES
I put together this little bundle containing 3 PDF files:
1 PDF file with 10 bookmarks of different designs to color
1 PDF file with 2 colored Corner Bookmarks (Snowman & Owl)
1 PDF file with instructions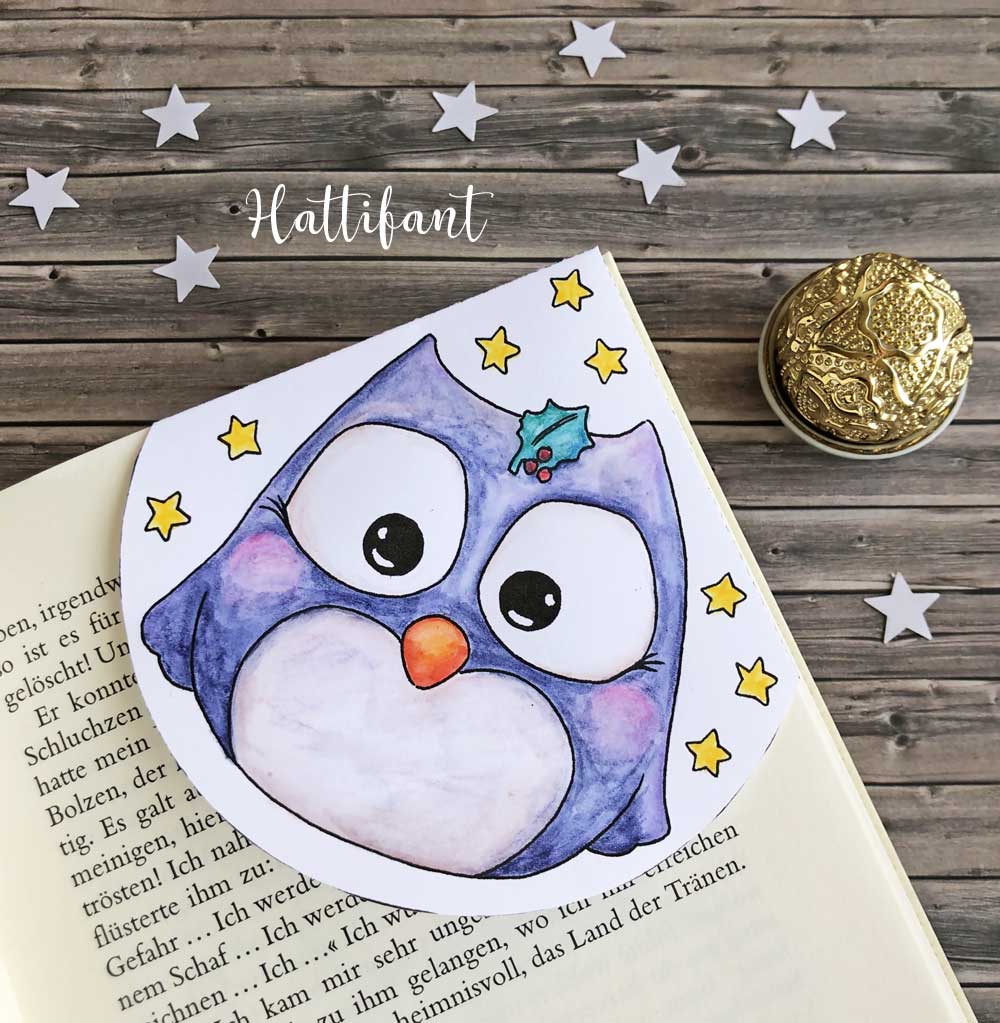 or
I wish you a marvelous time coloring, crafting and reading your favorite books!
OOOH did I mention, I am offering the CHRISTMAS WREATH CORNER BOOKMARK in many many different languages over here as a FREEBIE!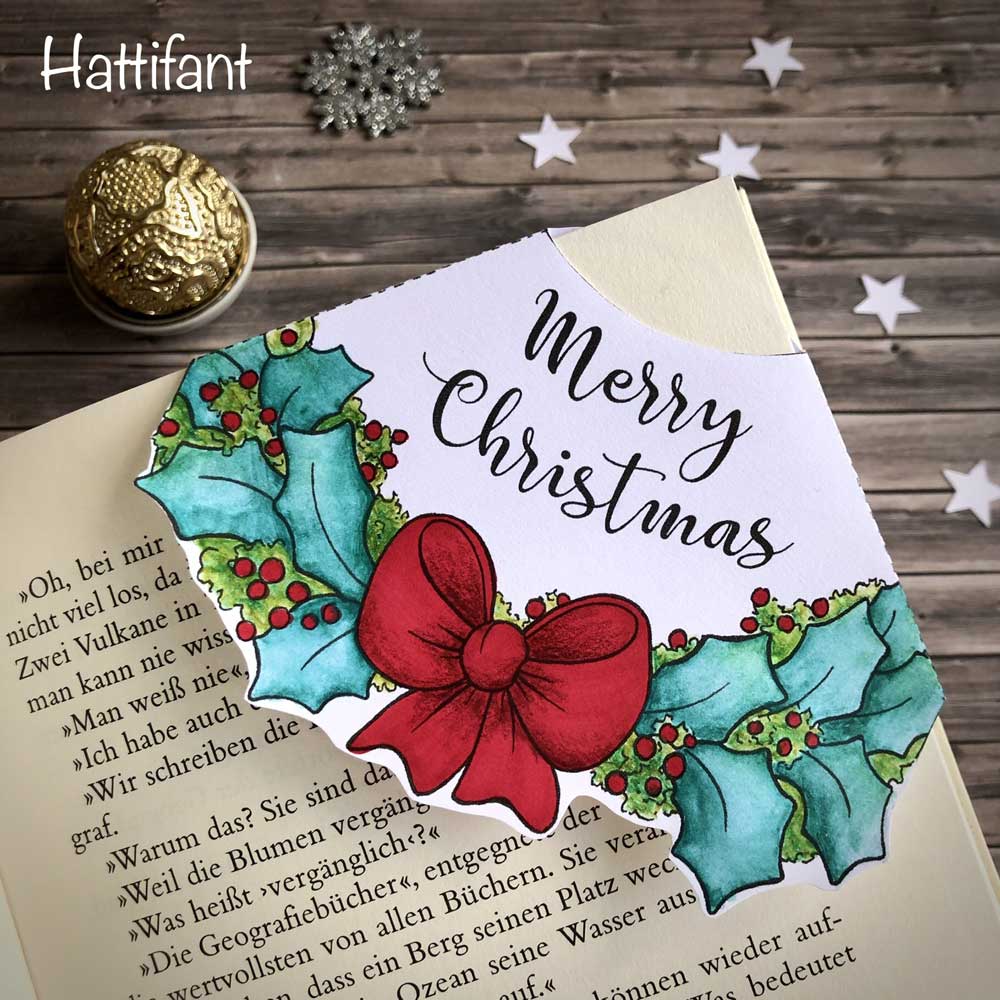 MORE HATTIFANT CRAFTS: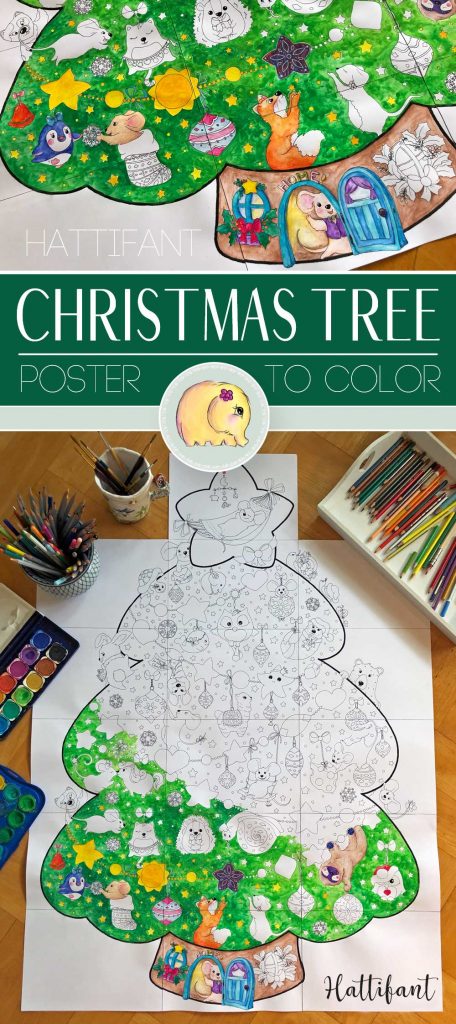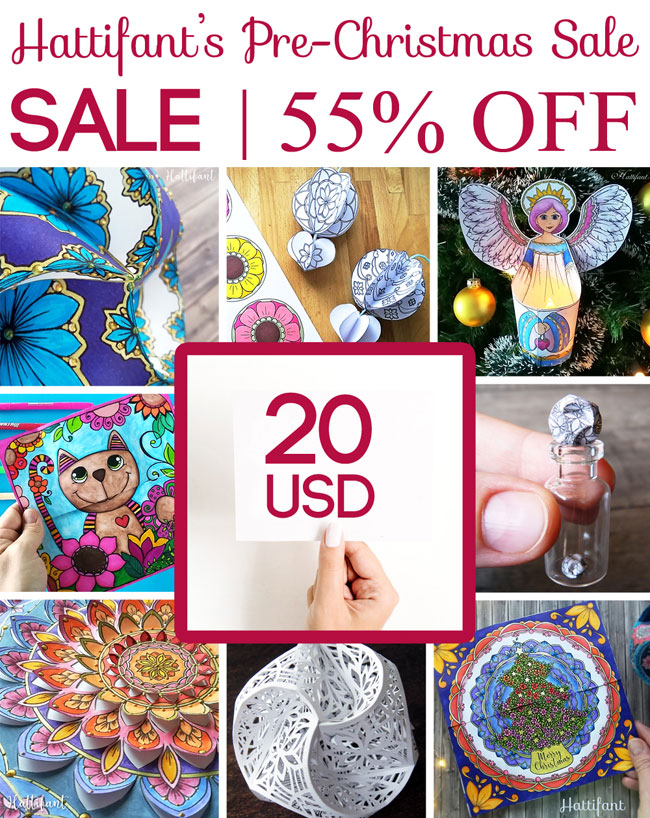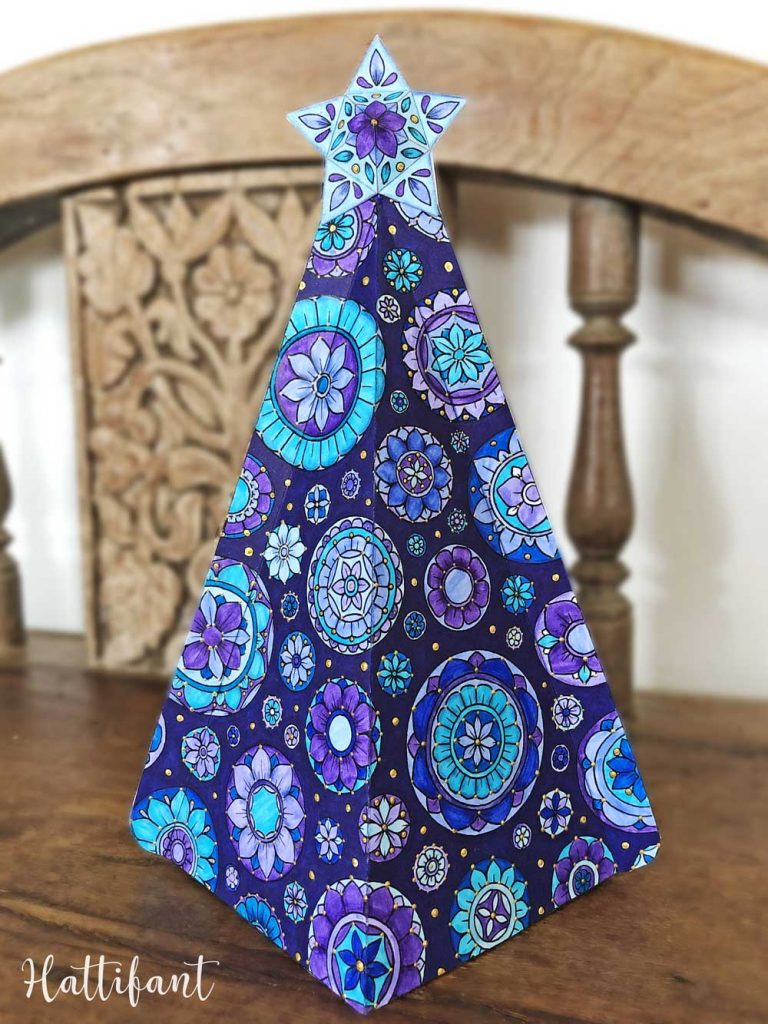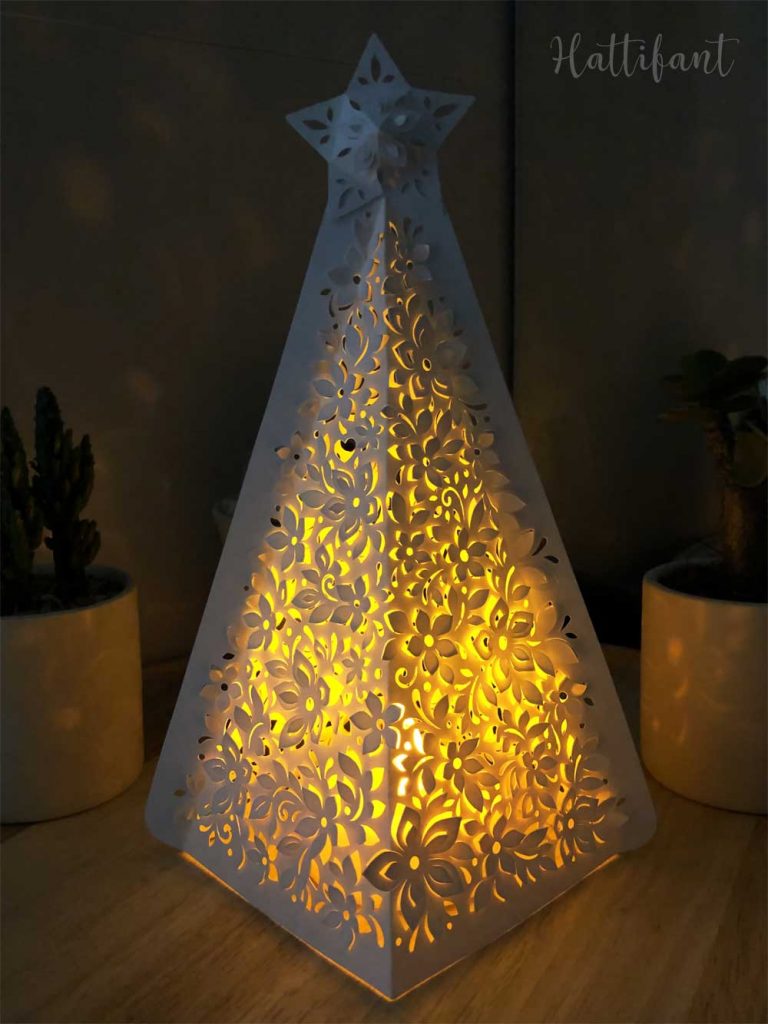 You like Hattifant's designs, toys & décor? Why not LIKE Hattifant on Facebook and always be up-to-date with Hattifant's latest adventures…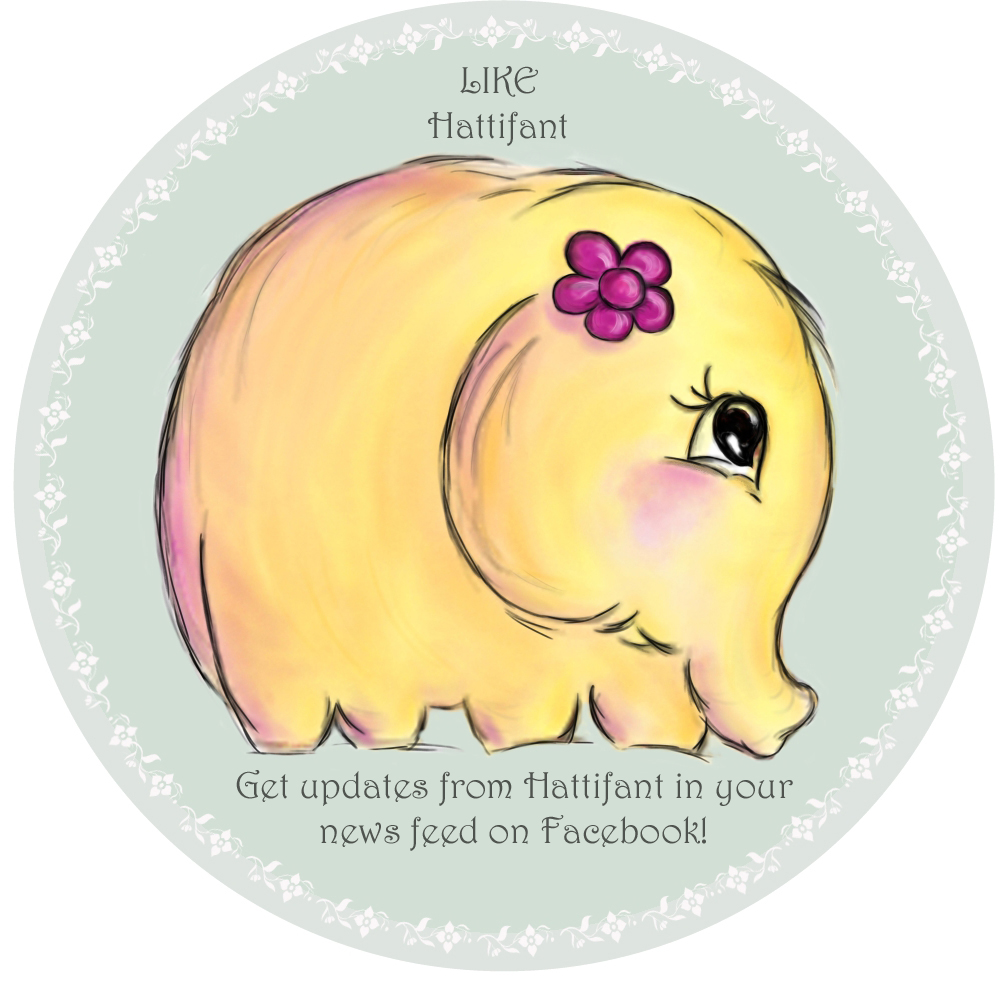 PERSONAL AND NON-COMMERCIAL USE LIMITATION
Please kindly note that the use of the Hattifant Site and its services (e.g. downloads) offered, are for your personal and non-commercial use only. You may not publish, license or create derivative works (for commercial use) from, transfer, or sell any information, products, downloads or services obtained from the Services. Hattifant is the sole owner of all content on the Hattifant Site, unless stated otherwise. You may borrow pictures but always name the source and link to the Hattifant Site, please. It would be lovely if you sent an email to manja(at)hattifant(dot)com in this case. Thank you!