Autumn Craft | 3D Woodland Animal Collages
Are you enjoying beautifully colored leaves swirling through the air before then landing on the ground? I love Autumn so very much! It is this time of year when you know you get to be more indoors again and you don't have to feel guilty about it. And with being more indoors means being more crafty, right?! Well, I got the perfect craft for you to celebrate the change of season: Hattifant's Autumn Craft | 3D Woodland Animal Collages!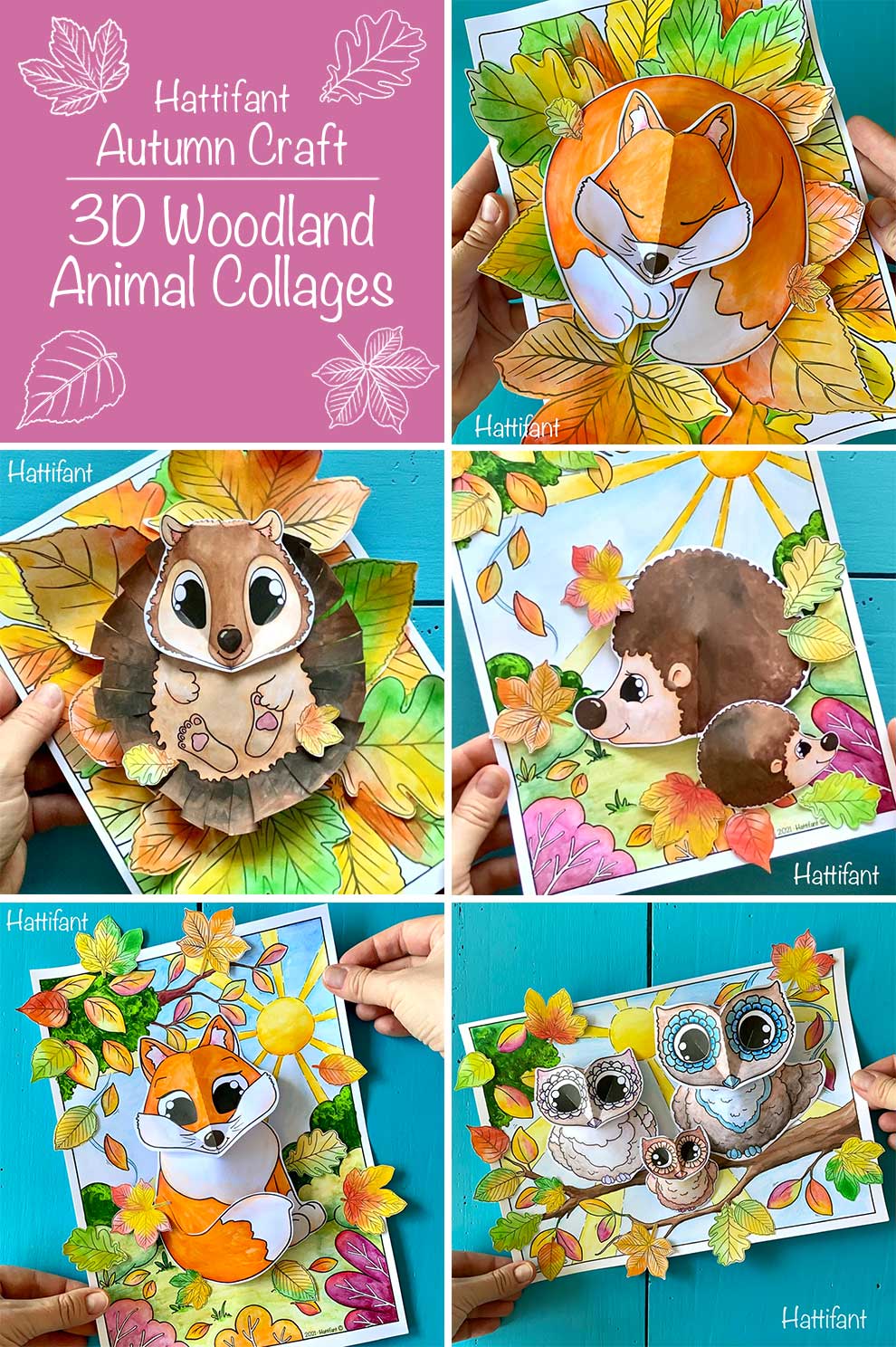 Aren't they adorable?! There is a cute hedgehog showing of its tummy. A fox that is really sleepy and wants to rest on a leafy bed. Another fox and cute little hedgehog family exploring the outside world and an owl family watching them all far above from the trees. It really is quite the Autumn Craft – 3D Woodland Animal Collages Bundle.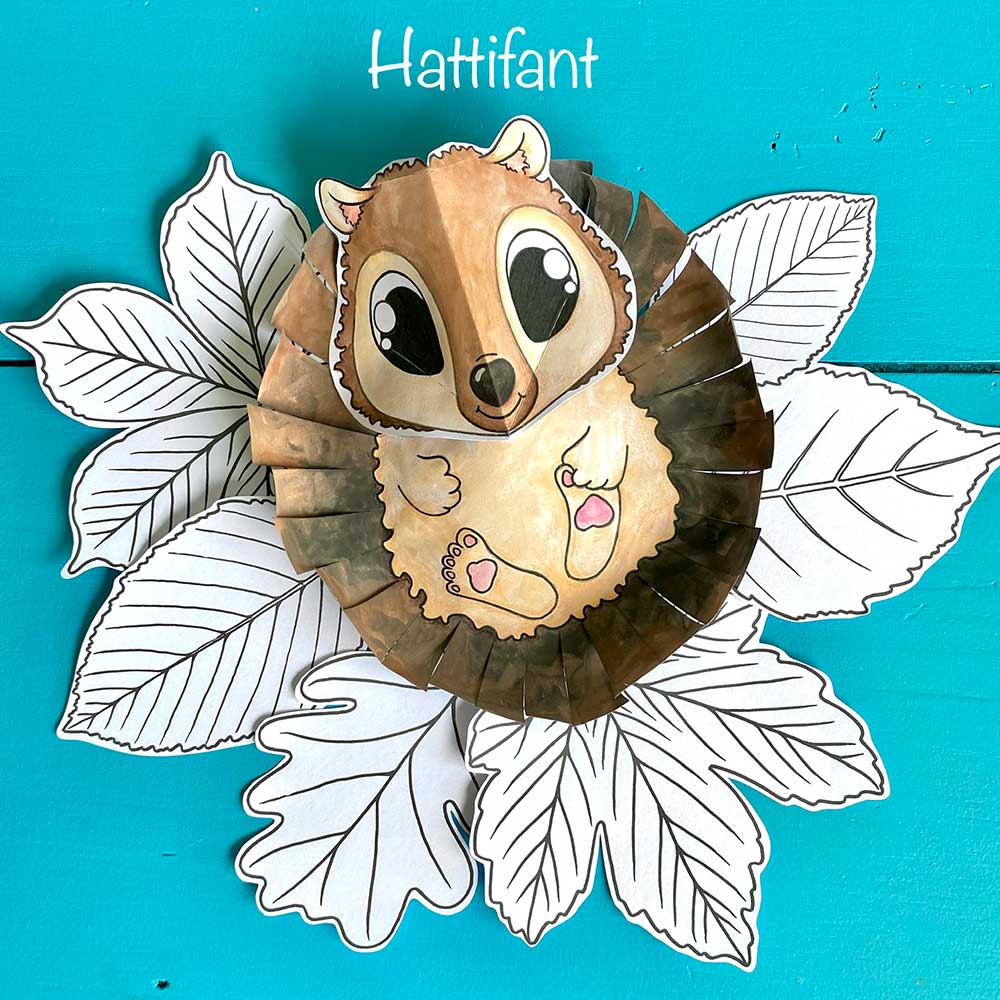 I best share a video here for you, so you can see how fun this bundle is…
You can find all Autumn themed videos of mine here in this YouTube playlist if you like.
COLORING FUN
You will have loads of coloring fun! You can use so many media! I used acrylics (check out trees on background coloring pages), aquarell coloring pencils and water color paint.
And then when you have colored to your hearts desire, it is time to do some paper crafting!
CRAFTING DELIGHT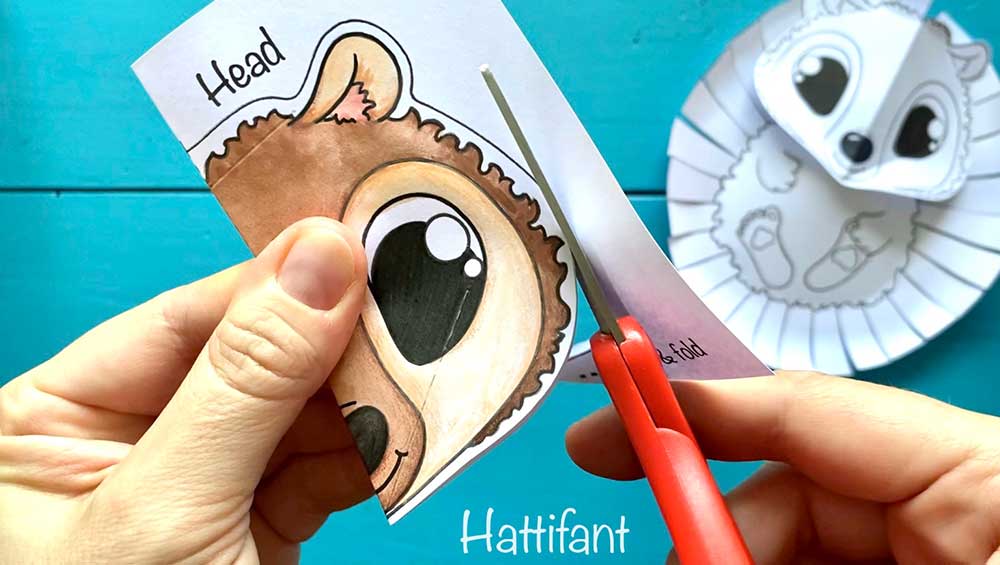 YOU WILL NEED
120 gsm paper for animal templates
210 gsm paper for background coloring pages
color pencils, paint
scoring tool, ruler & safety mat
scissors
glue
WHAT'S IN THE BUNDLE
That is the big question, right?! What is in this Autumn Craft | 3D Woodland Animal Collages Paper Craft Bundle? I am most happy to show you! First of all… this is a craft bundle to COLOR! You get to color the paper craft yourself. It is a DIGITAL DOWNLOAD, no physical item will be sent to you via snail mail. You will receive PDF files that you can easily printed off from home or at your local print shop.
You will receive:
all shown 3D animals (fox, sleeping fox, hedgehog – tummy up, hedgehog mama & baby, owl family) as Coloring Pages
4 Background Coloring Pages (see picture below)
2 PDF pages with big and small Autumn leaves
an Instruction Booklet to guide you including video tutorial links
I really hope you will love this craft bundle just as much as I do! You can as always choose to download either from Gumroad or my Etsy store!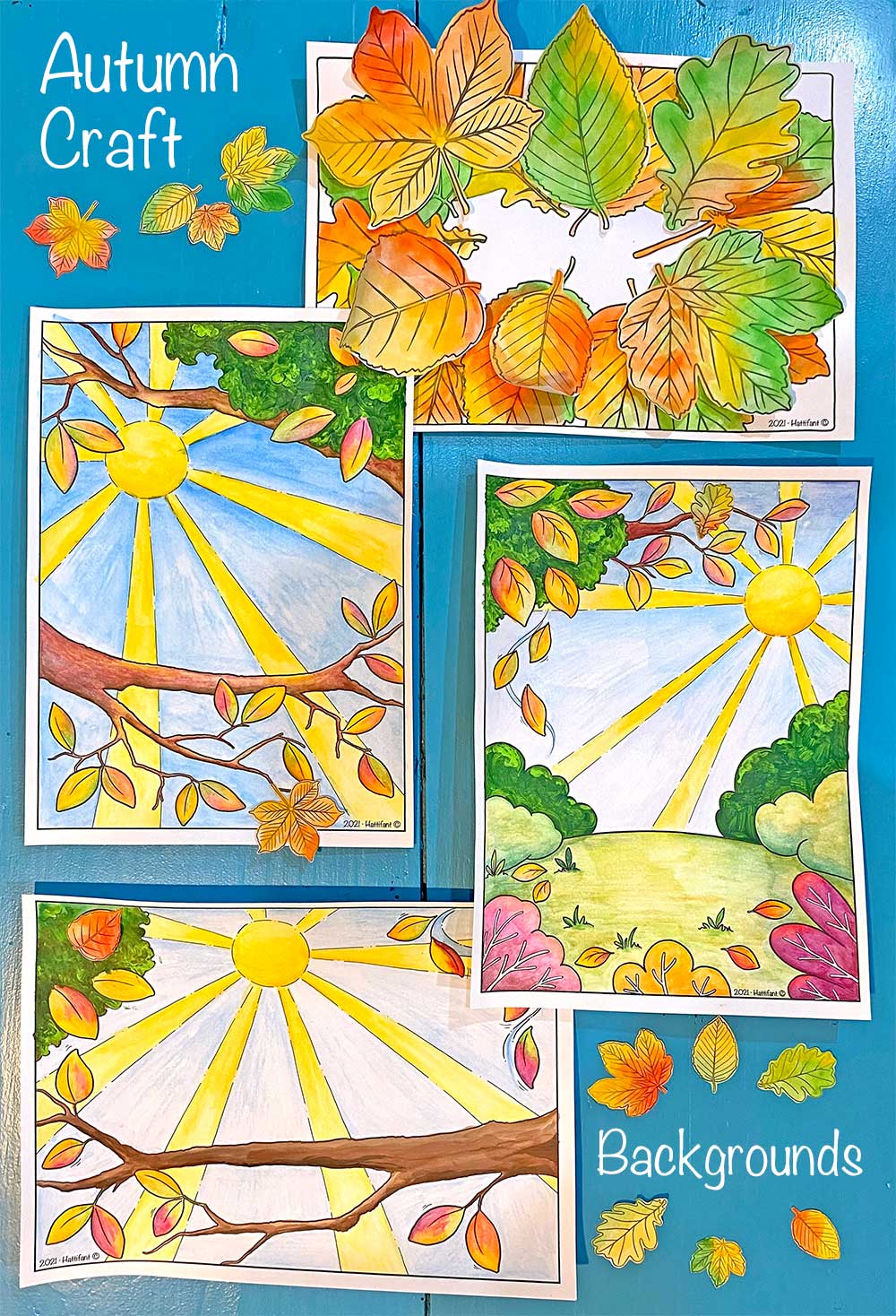 Have a wonderful Autumn and happy crafting with this Autumn Craft | 3D Woodland Animal Collages Paper Craft Bundle!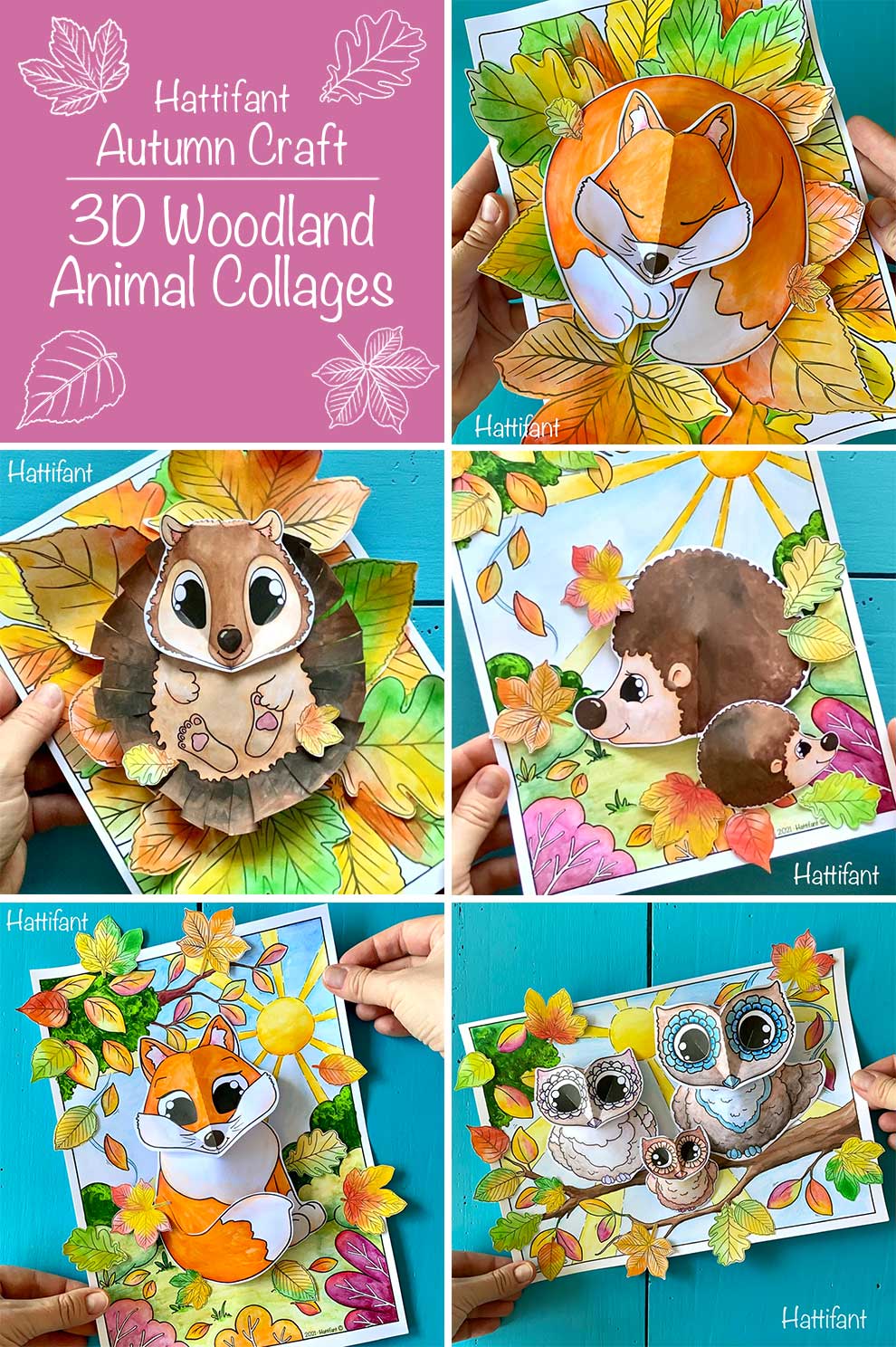 I could have taken pictures endlessly… they are all so cute and photogenic!!! 🙂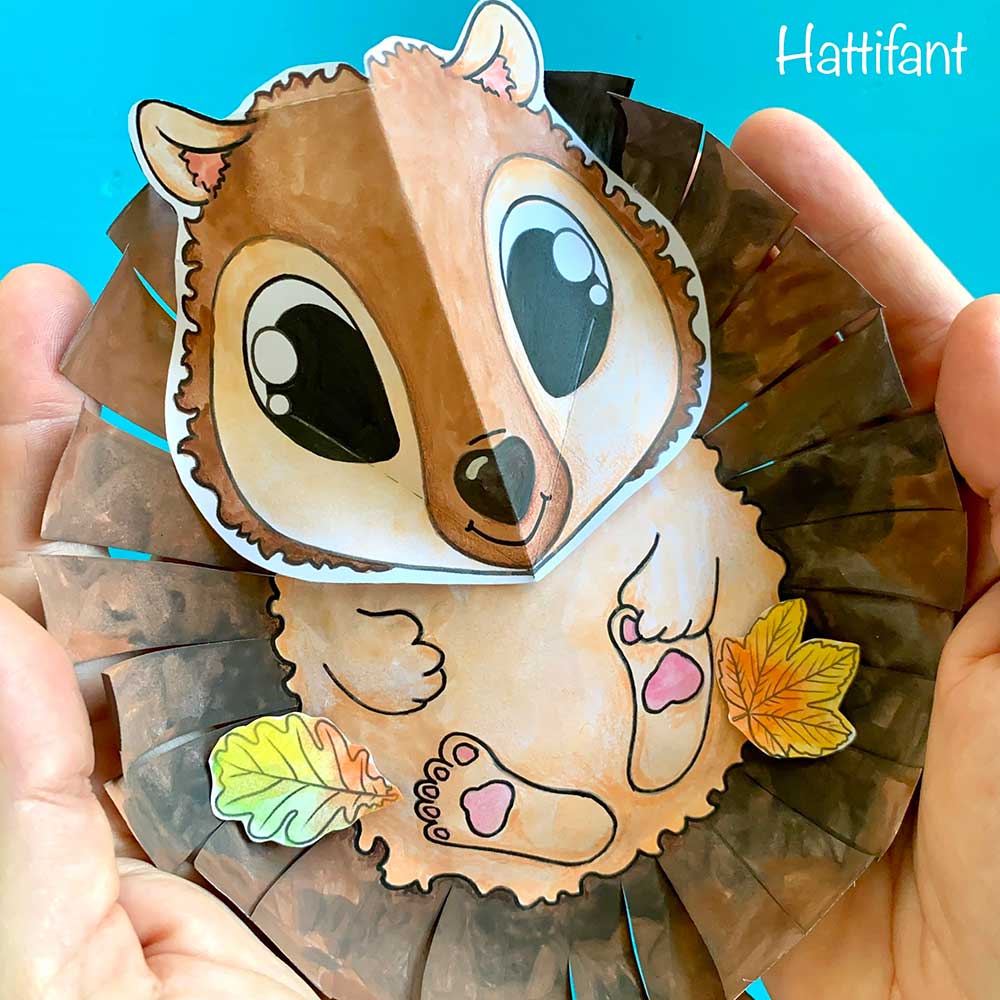 Even just in black and white… so cute, too!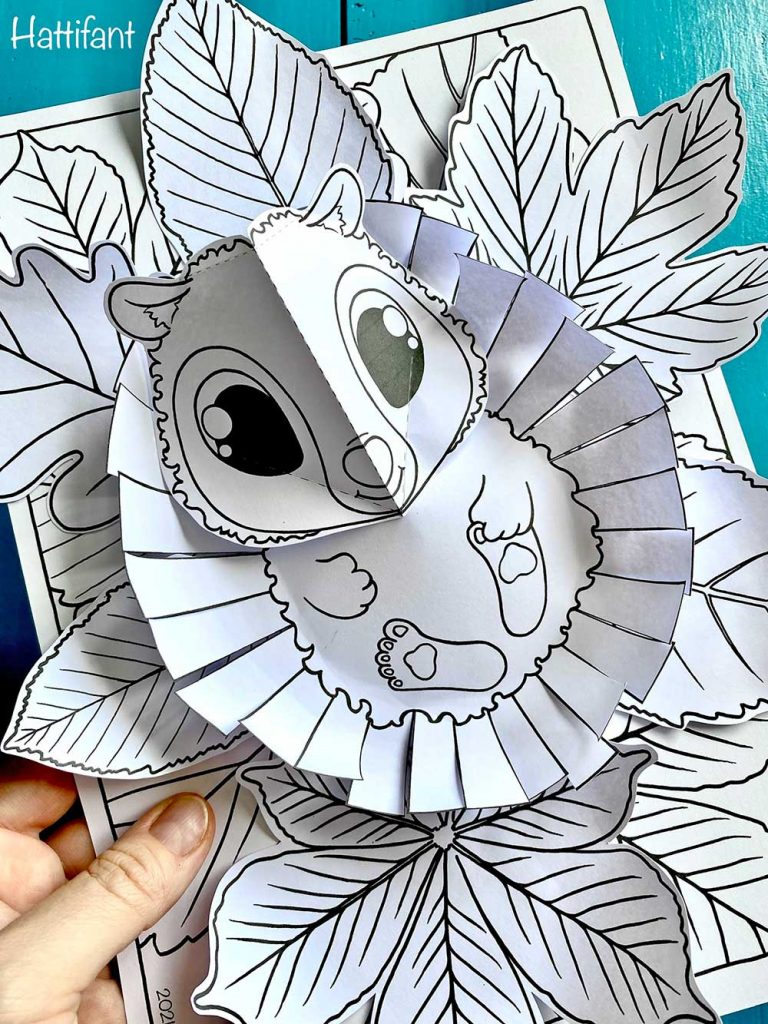 So do enjoy and if you have pictures of your work and art to share then please write to me to manja(at)hattifant.com! Always love hearing from you and your arty adventures!
MORE HATTIFANT CRAFTS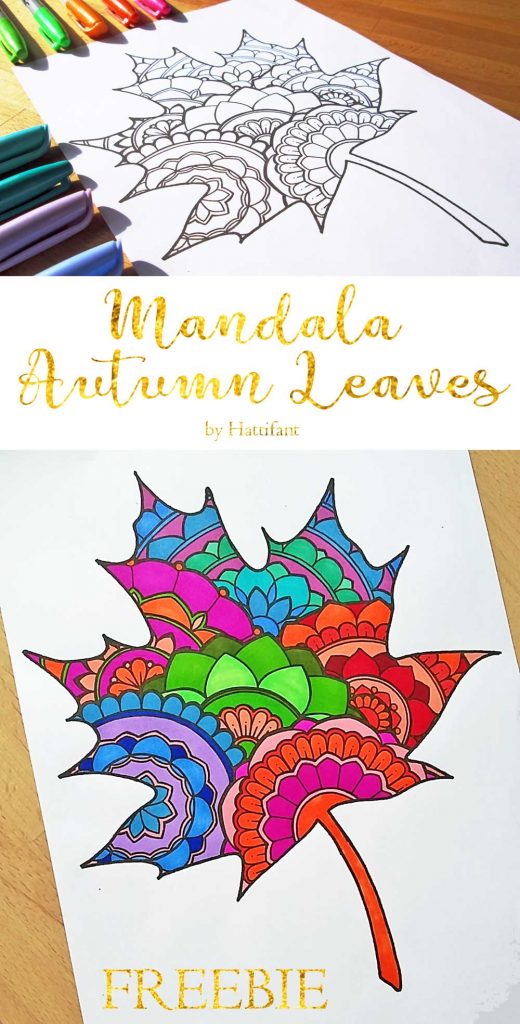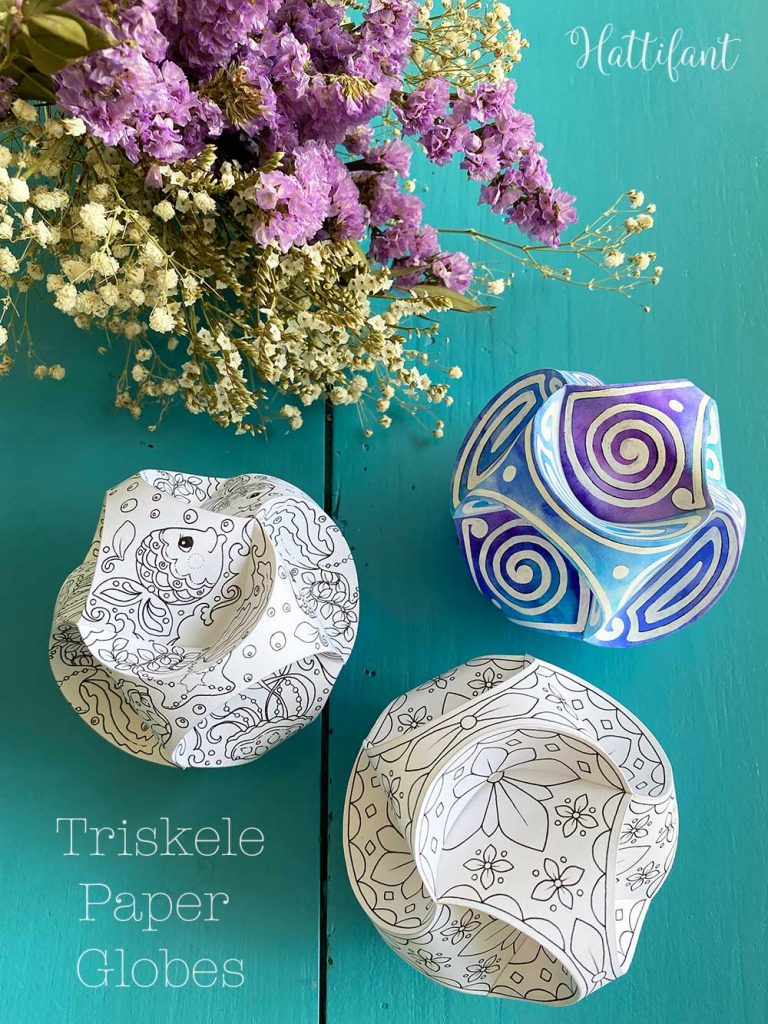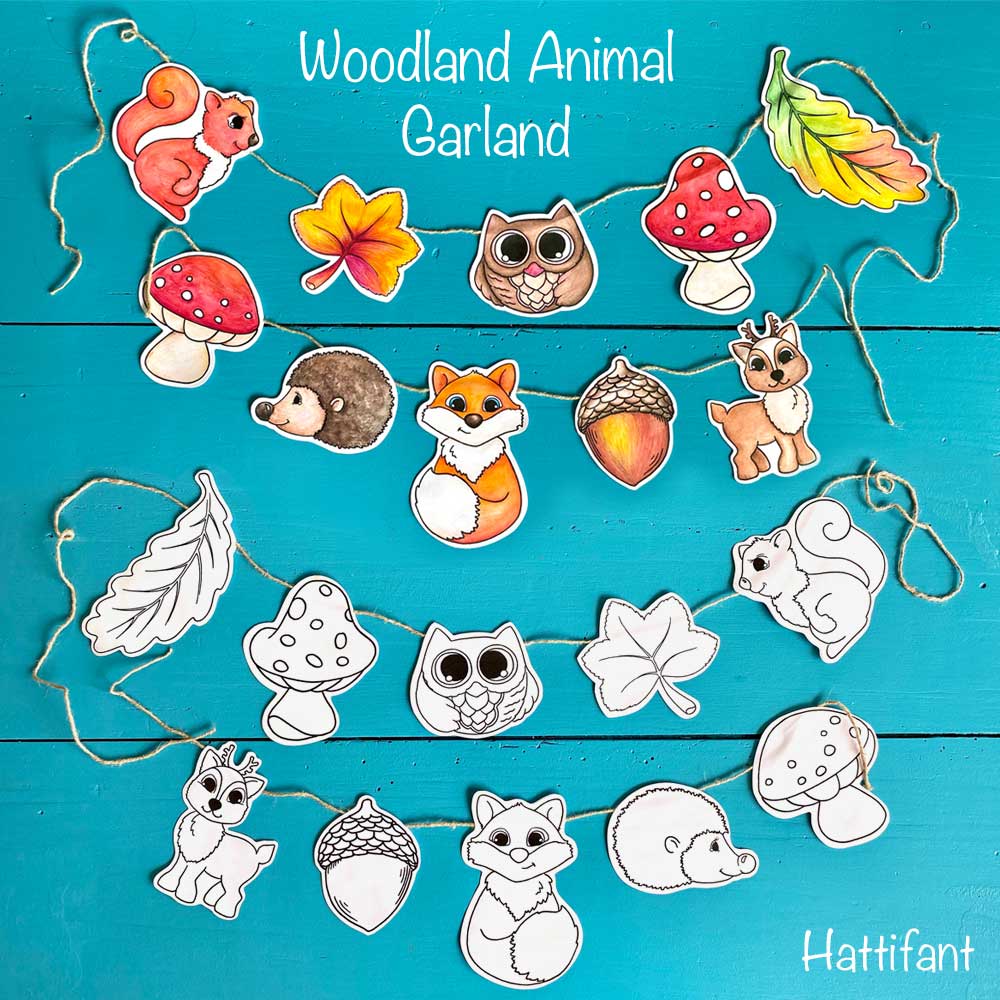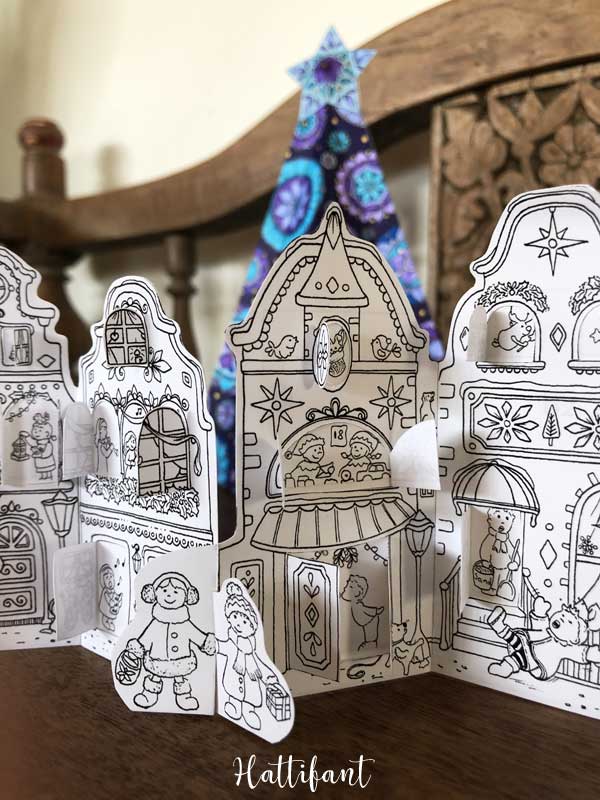 You like Hattifant's designs, toys & décor? Why not FOLLOW Hattifant on Facebook or Instagram and always be up-to-date with Hattifant's latest adventures…
PERSONAL AND NON-COMMERCIAL USE LIMITATION
NO DIRECT LINKS TO PRINTABLES ALLOWED! Please kindly note that the use of the Hattifant Site and its services (e.g. downloads) offered, are for your personal and non-commercial use only. You may not publish, license or create derivative works (for commercial use) from, transfer, or sell any information, products, downloads or services obtained from the Services. Hattifant is the sole owner of all content on the Hattifant Site, unless stated otherwise. You may borrow pictures but always name the source and link to the Hattifant Site, please. It would be lovely if you sent an email to manja(at)hattifant(dot)com in this case. Thank you!