Wisdom Cat Coloring Page & Art Print
In our house we love cats. We don't have one ourselves just yet as we have been moving so much but *sigh one day we will!
So in honour of these sophisticated souls I created this Coloring Page for you!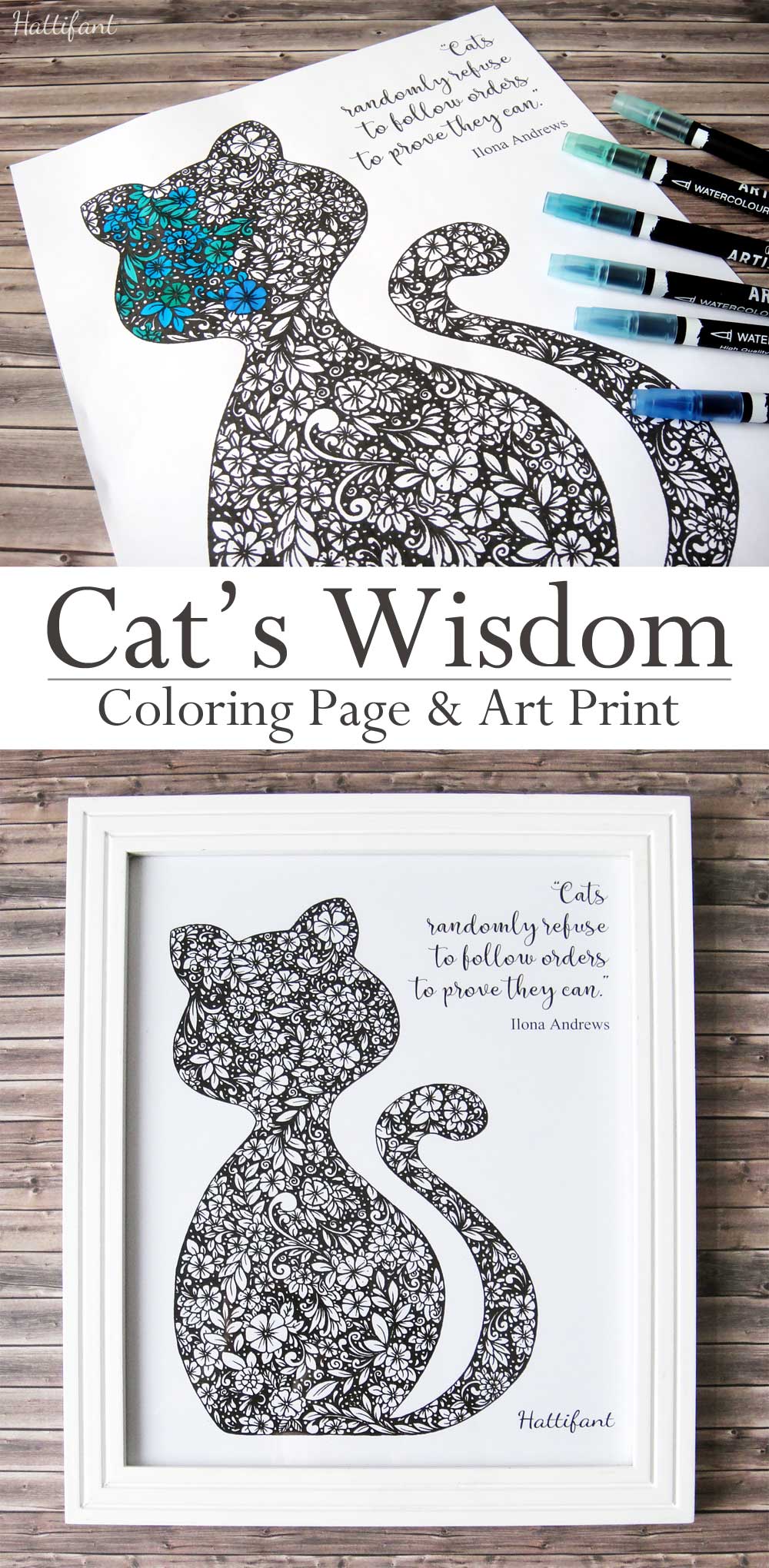 You all remember me doodling away those flower patterns? Yes!!! Watch me create this gorgeous Flower Cat!
So please go ahead and download yourself this gorgeous complimentory Wisdom Cat Coloring Page.
And this is how our Art Print looks like in our living room! I used a 8x10in frame for this! And printed on thick 180gsm paper. The black is an amazing black, all crisp and gorgeous.
If you are interested in a HIGH QUALITY Art Print of Hattifant's Wisdom Cat then please follow the link below!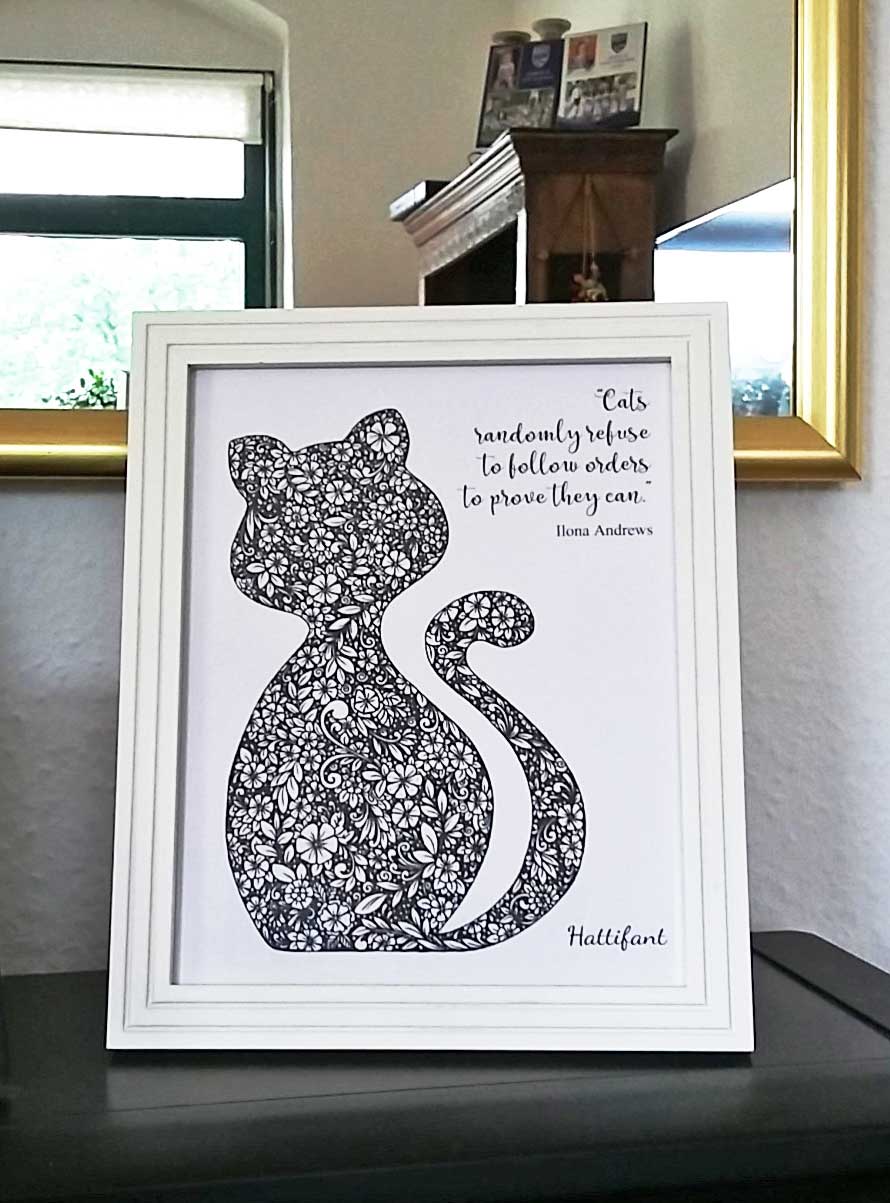 More crafts and items with this gorgeous Flower Doodle style?
Flower Cat BOOKMARKS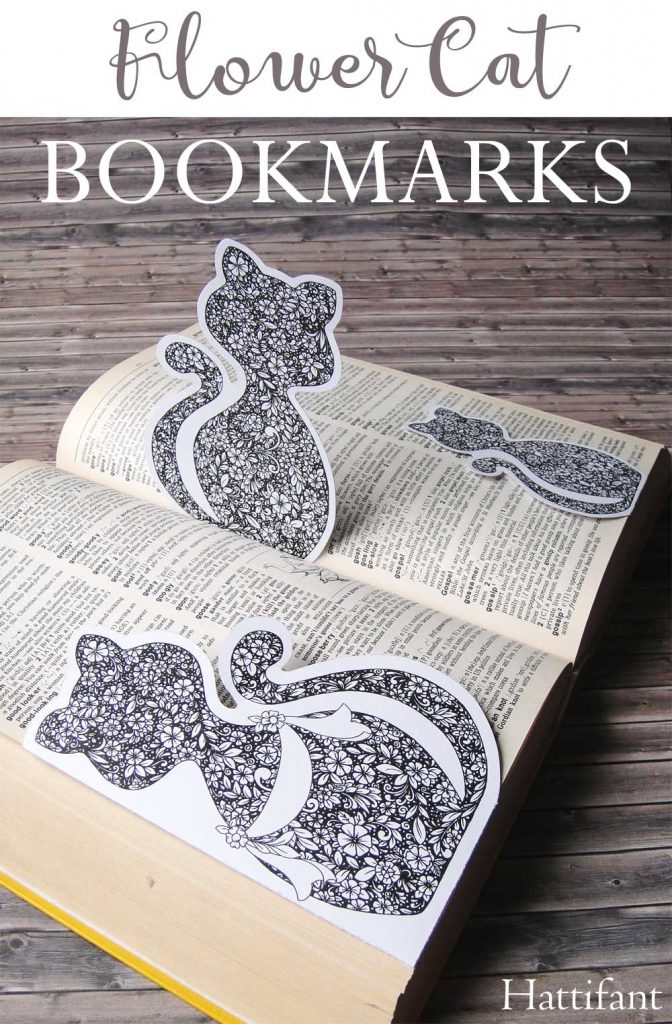 THANKSGIVING Table Decoration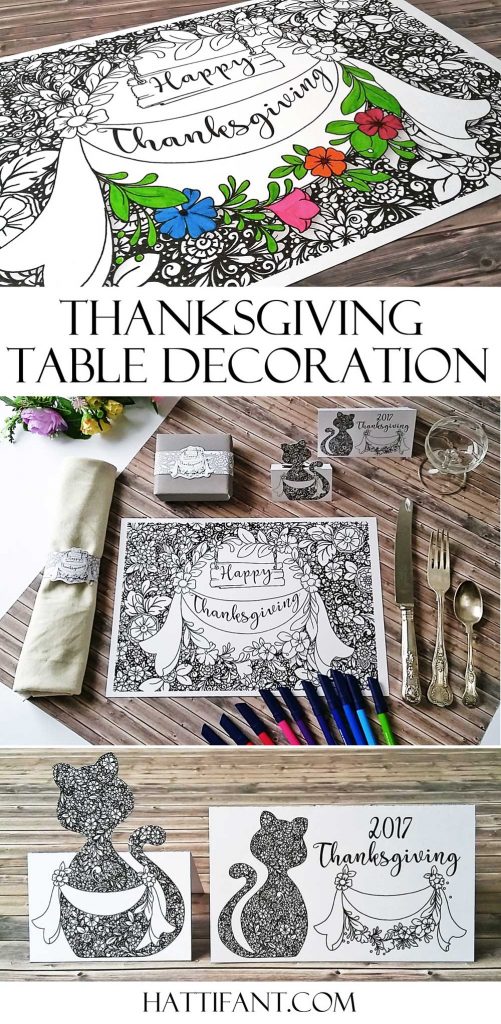 You are looking for more CAT Coloring Pages and Crafts?! – Yes, I can help you here, too!
Hattifant has once again teamed up with the amazing 😉 Coloring Tribe Designer Team!
What you don't know our Coloring Tribe yet? Then please hop over and visit! We love for you to join!
Cat Masks Printables by Moms & Crafters
Cat Nap Vintage-Style Coloring Page by Arts & Crackers
MORE HATTIFANT CRAFTS:
Mandala Autumn Leaves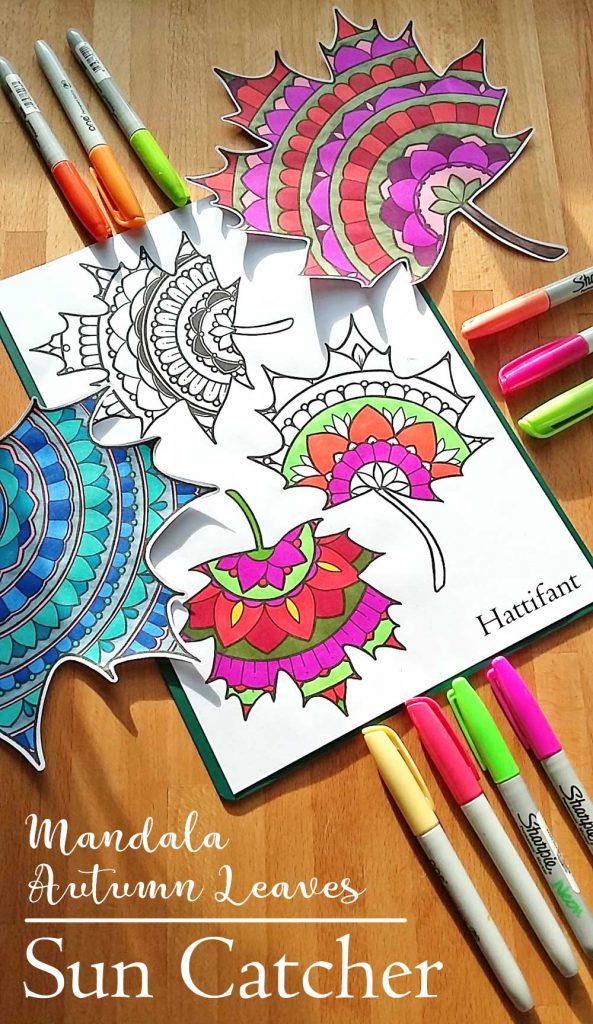 THANKSGIVING Mandala Autumn Leaf Coloring Page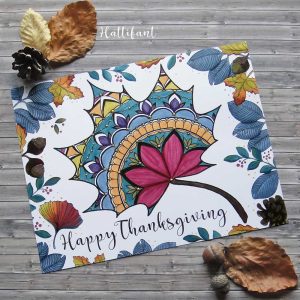 Woodland Animal Garland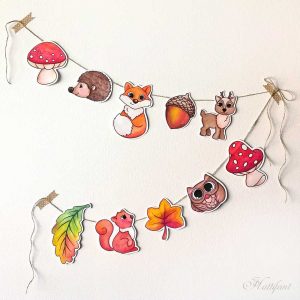 Mandala Night Light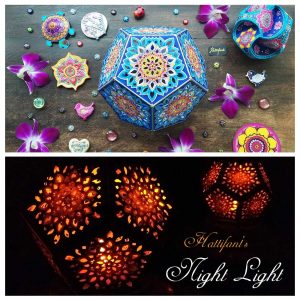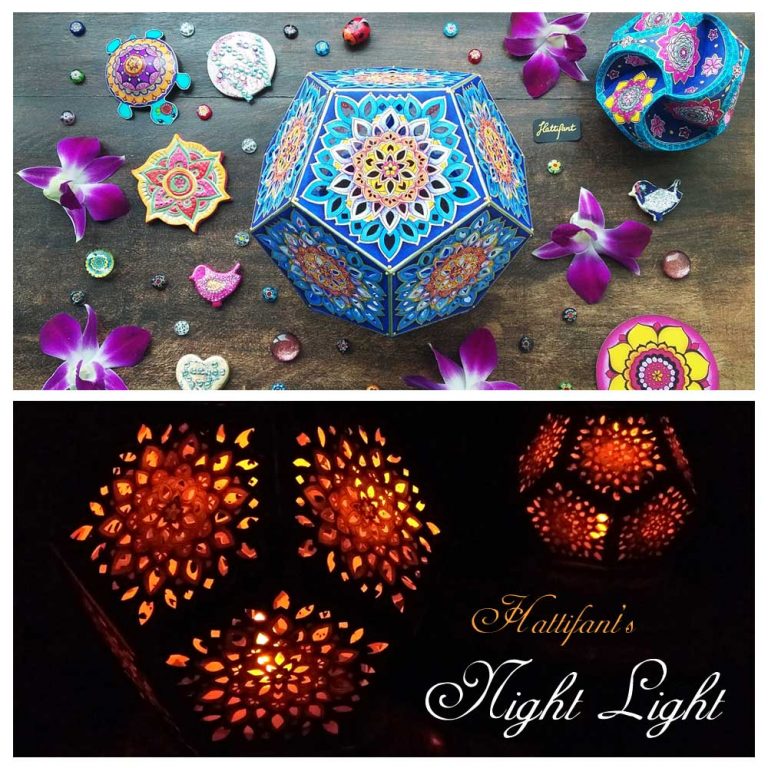 Triskele Paper Globes to Color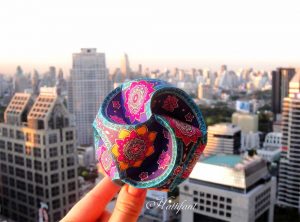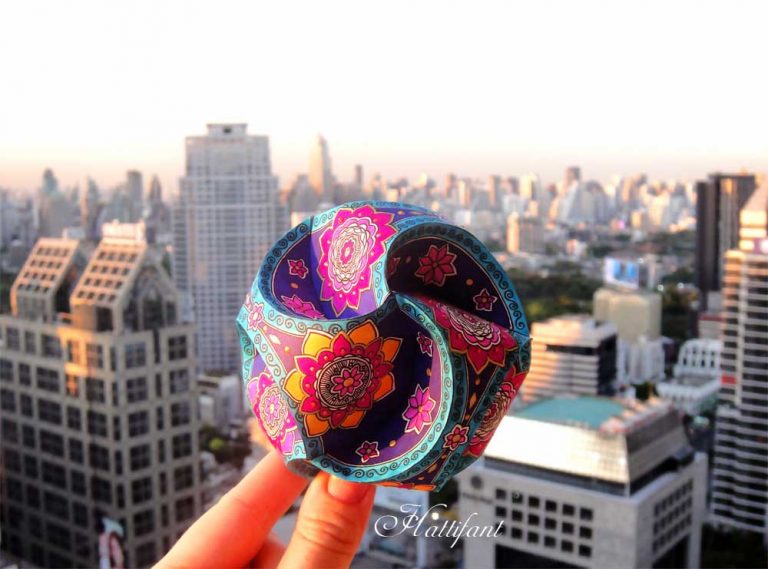 Mandala Turtle

Owl Coloring Pages
---
You like Hattifant's designs, toys & décor? Why not LIKE Hattifant on Facebook and always be up-to-date with Hattifant's latest adventures…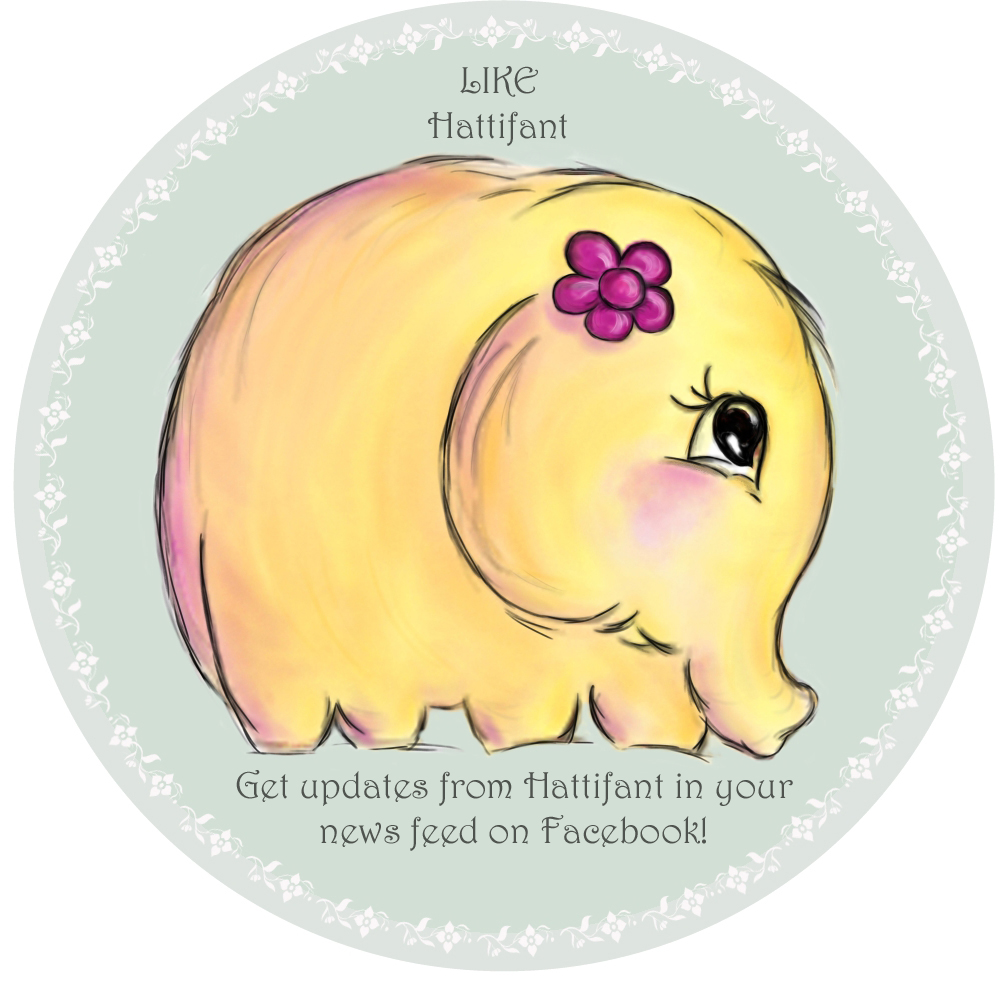 PERSONAL AND NON-COMMERCIAL USE LIMITATION
NO DIRECT LINKS TO PRINTABLES ALLOWED!
Please kindly note that the use of the Hattifant Site and its services (e.g. downloads) offered, are for your personal and non-commercial use only. You may not publish, license or create derivative works (for commercial use) from, transfer, or sell any information, products, downloads or services obtained from the Services. Hattifant is the sole owner of all content on the Hattifant Site, unless stated otherwise. You may borrow pictures but always name the source and link to the Hattifant Site, please. It would be lovely if you sent an email to manja(at)hattifant(dot)com in this case.
Thank you!
Merken
Merken
Merken
Merken
Merken
Merken
Merken