Hattifant's Owl Love Coloring Pages
Many of you have followed along on Facebook…and finally here they are…!
Hattifant's little Baby Owl and Mama & Baby Owl Coloring pages!
I have implemented a little bit of shading this time. Absolutely loving how these pages have turned out! Hope you do, too!!!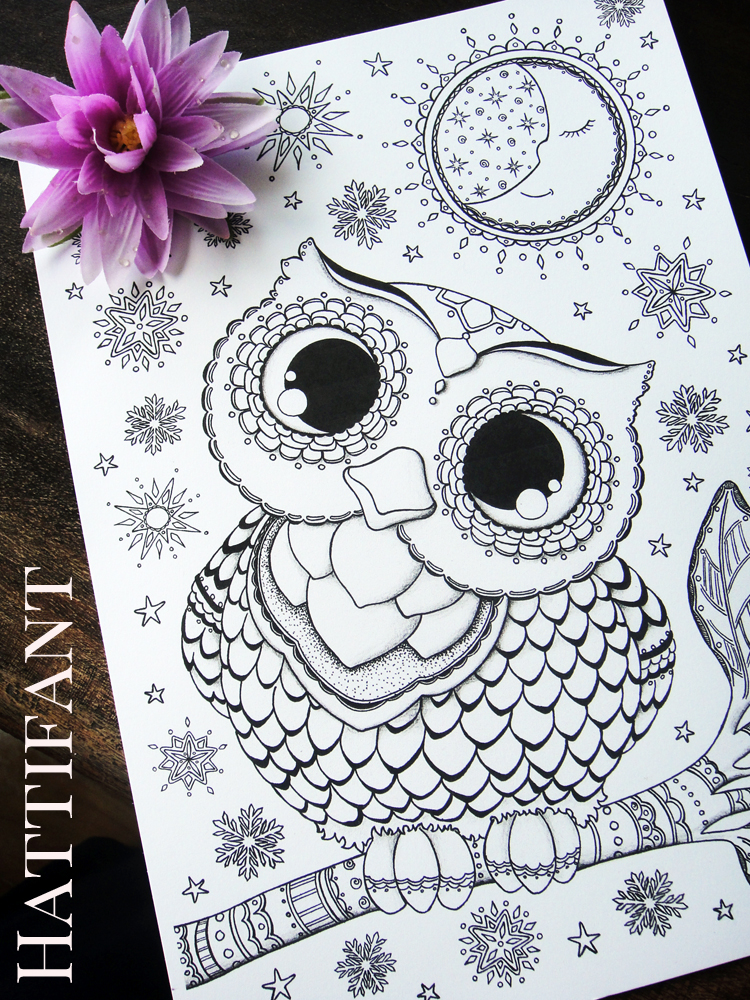 The cutie above will find a permanent home with RedTedArt! Maggy loves owls just like we do and will help our owls to travel the world and fly into your home, too.
You will find the link to the printable and RedTedArt towards the end of this page! Cheeky, I know but I do want to keep you here just a little longer!
So please do keep on reading as we also have this lovely little Owl family…Mama Owl & Baby Owl. The joy of parenthood! I very much cherish these moments when my little ones come to cuddle up! Simply precious and the very foundation for this coloring page!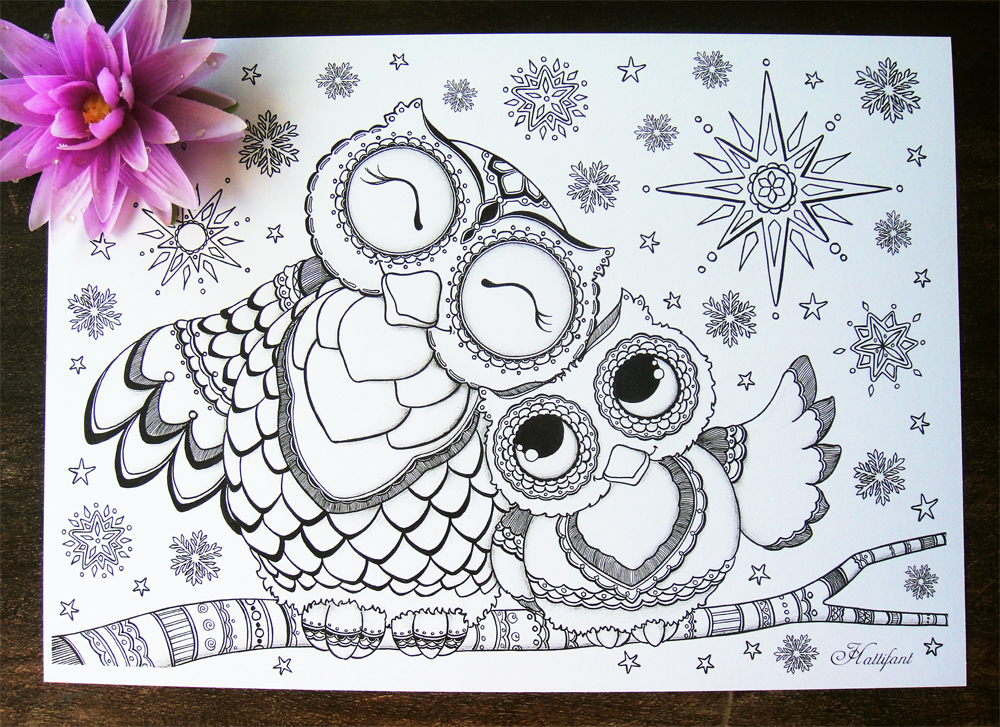 This adorable coloring page is available in a digital BUNDLE as followed in high quality (no compression):
Mama & Baby Owl Coloring Page US Letter Size (11 x 8,5 inches) in JPG and PDF format
Mama & Baby Owl Coloring Page A4 Size in JPG and PDF format
Mama & Baby Owl Coloring Page A3 Size in JPG format
Mama & Baby Owl Foldable Card (folded appr. 7,5 x 5 inches) in PDF
BONUS: Baby Owl Foldable Card in PDF
CHRISTMAS BONUS: Baby Owl Coloring Page/Print A3 Size JPG format
And here is what the card will look like…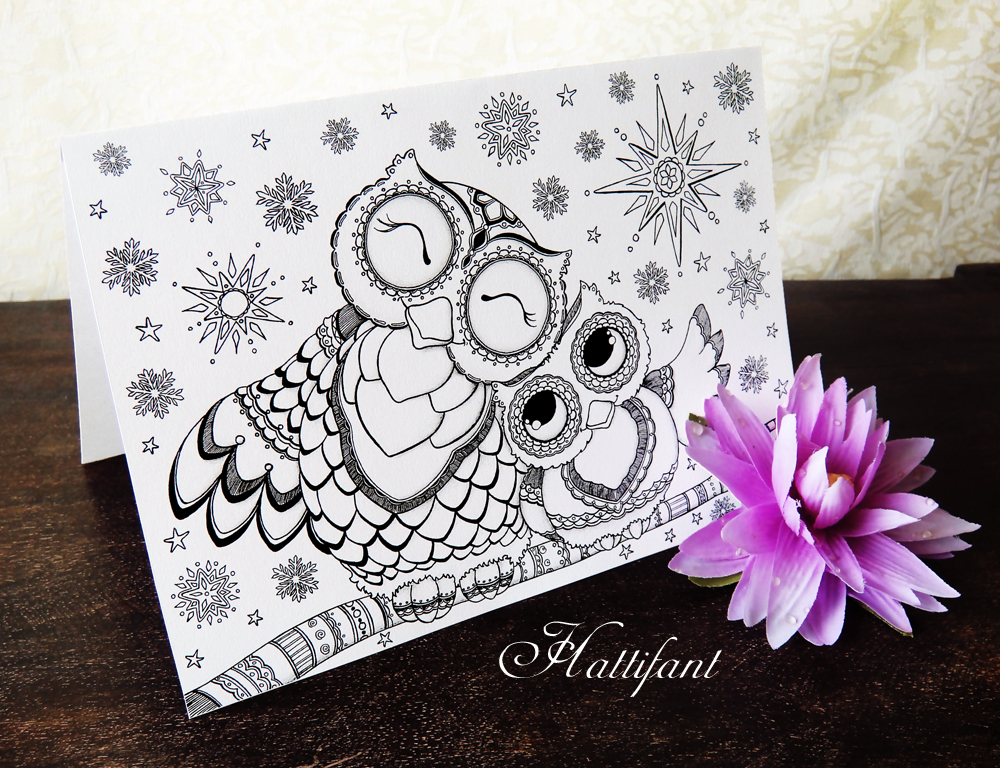 You can color them and send them to your loved ones OR simply send them as black & white and have your loved ones color them!
And the GIGANTIC A3 sized print…
BONUS
And our BONUS! Baby Owl Foldable Card to send to your loved ones!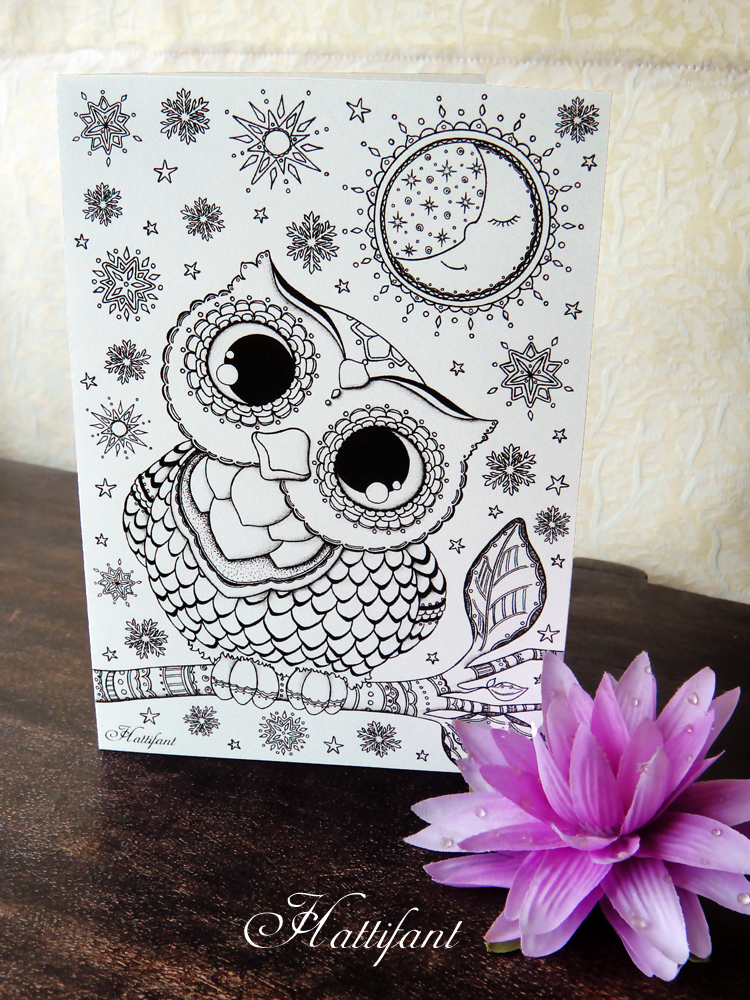 Christmas Bonus:
Baby Owl Print that you can choose to color or leave as is.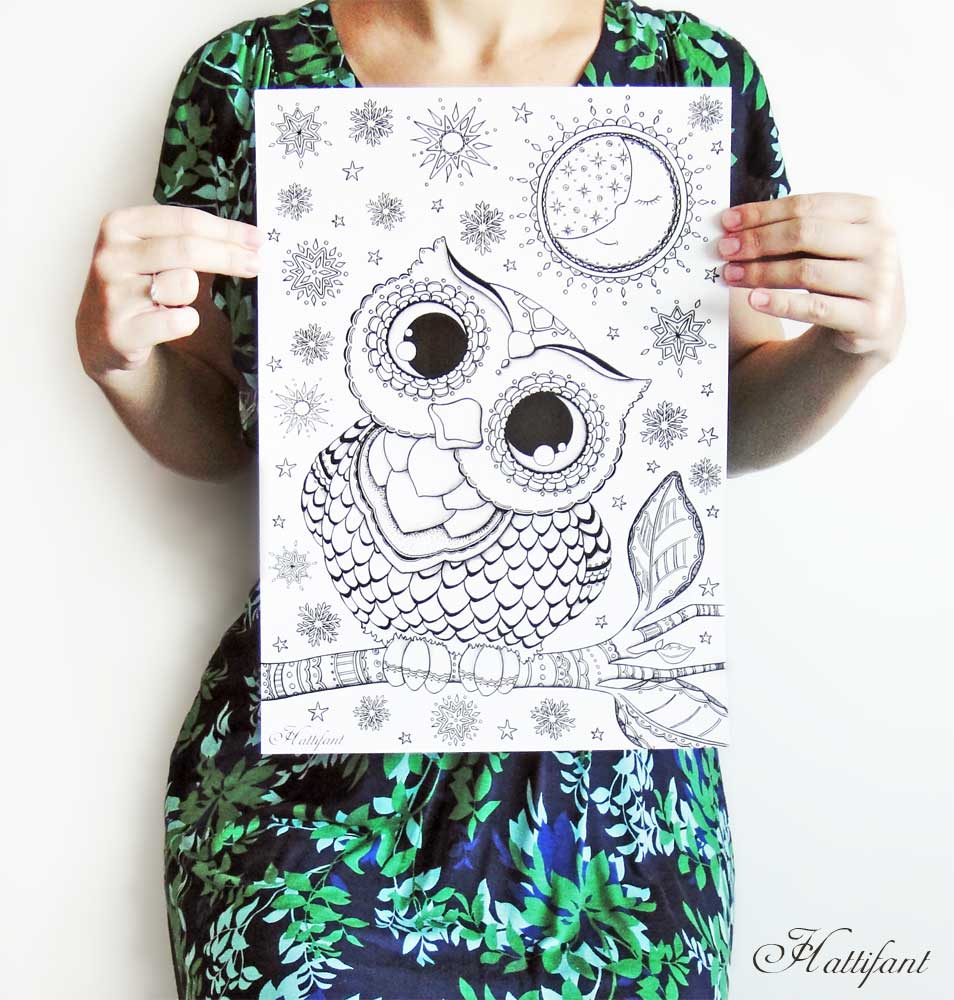 All this for only 3 USD for the bundle!  So make sure not to miss out! Enjoy!
Please be aware that the bundle is a digital one. This means you do not purchase actual physical pages but files that you can download and then print at your own leasure at home or at your favorite local printshop!
For personal use only. Commercial use prohibited. All art work is copyright of Manja Burton (Hattifant). Copyright is nontransferable.
Ooh, and don't forget to get hold of our little Baby Owl Freebie over at RedTedArt's website!!! Click here!