Adult Coloring Book TREASURY
You are so in for a special treat today! And I cannot even explain how excited and happy I am to tell you about this amazing treasure 55 artists have created for you!
See this???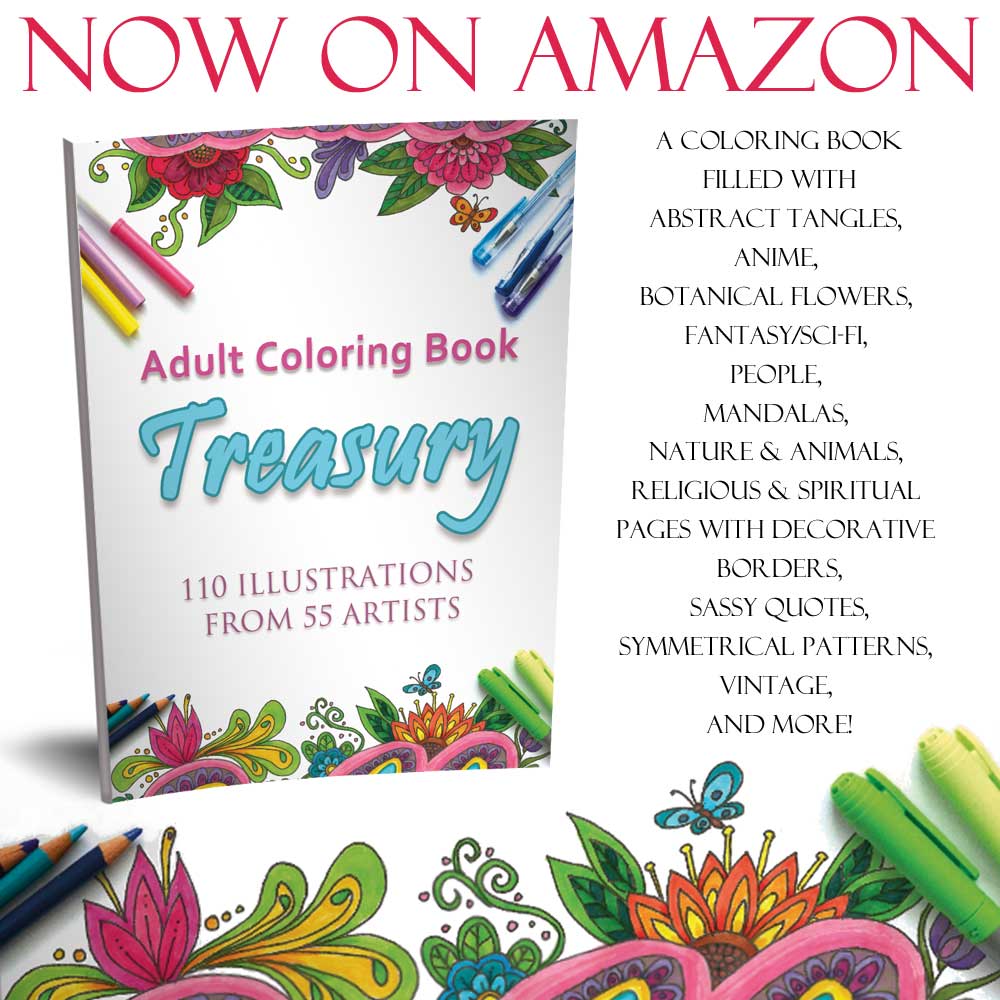 Adult Coloring Book TREASURY
55 artists have come together to create this beauty – a true treasury for you. This book is filled with eye candy and it will turn your coloring experience into a little adventure.
Explore and color this book with us which is filled with abstract tangles, anime, botanical flowers, fantasy/sci-fi, people, mandalas, nature and animals, religious, spiritual pages with decorative borders, sassy quotes, symmetrical patterns, vintage, and more!
But before I say any more take the tour. We've created a little video for you.
Fantastic, right? 110 illustrations by 55 artists in one big adult coloring book!
The Adult Coloring Book Treasury…
is single-sided printed
is printed on 60 lb. bright white paper
has a vast variety of subjects and styles
is sold at cost! Incredible value for hours and hours of coloring fun!
has an Artist index of short biographies so you can learn more about your favorite coloring book illustrators.
I will include some color samples in here for you to see! Don't you love this flower coloring page below?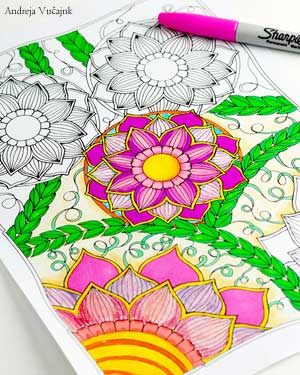 You are wondering how we got 55 artists together to create this book? Who we are? Well, we come from all over the world and it took some very special people and the amazing world of Facebook to bring us together.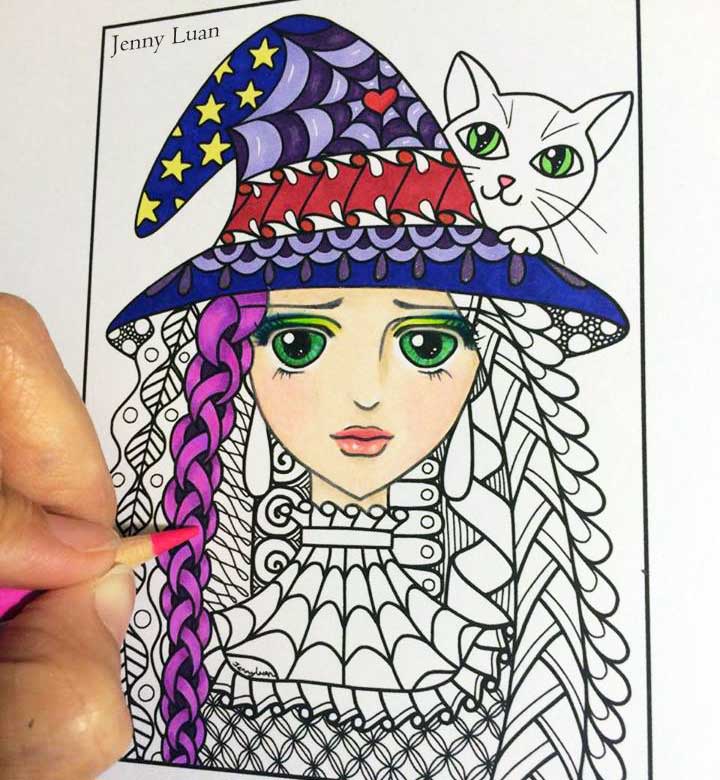 In our group we help and support eachother as coloring artists and we had this great idea to put together a book that represents us out there in the coloring world. And la voila you get this beautiful Adult Coloring Book Treasury delivered right to your doorstep by Amazon if you choose so.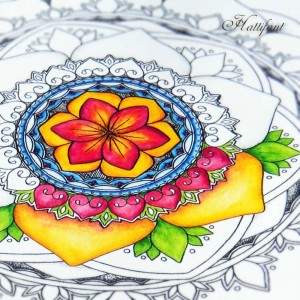 We are all really happy how this book turned out and cannot wait to hear from you and see your colored art!
If you want to show us your colored art from this book then you can do so by posting on Facebook and Instagram with the hashtags #coloringtreasury and #adultcoloringbook !
You can get hold of your copy here!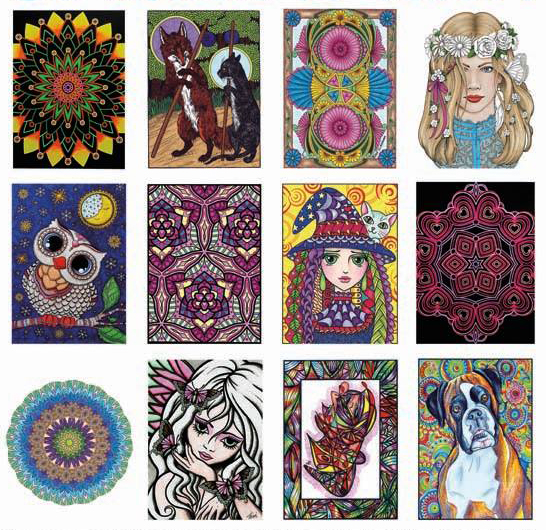 And if you are looking for some pencils you can find those on Amazon, too! Here are our favorite pencils and markers. Ooh and if you love to color with markers here a tip for all your coloring books. Put a blank page between your coloring pages to not have the dreaded bleed through! Sometimes markers want to color 2 coloring pages at a time! 😉


Enjoy and HAPPY COLORING!!!
(This post includes affiliate links.)
MORE FROM HATTIFANT:
Triskele Paper Globes

Mandala Cards

Pop Up Card "Fireworks"

3D Coloring – Pop Up Card "Make a Wish"

Owl Coloring Pages
Coloring Pages featuring Quotes

Woodland Cuties Coloring Page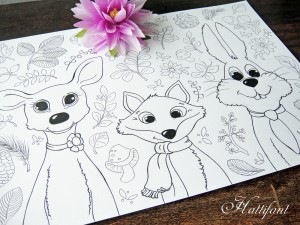 Have a look at all of Hattifant's Coloring Pages here:
Stress Relief with Coloring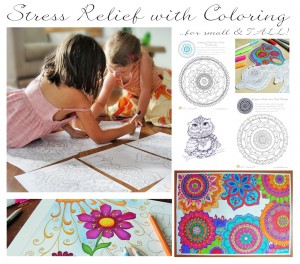 ---
You like Hattifant's designs, toys & décor? Why not LIKE Hattifant on Facebook and always be up-to-date with Hattifant's latest adventures…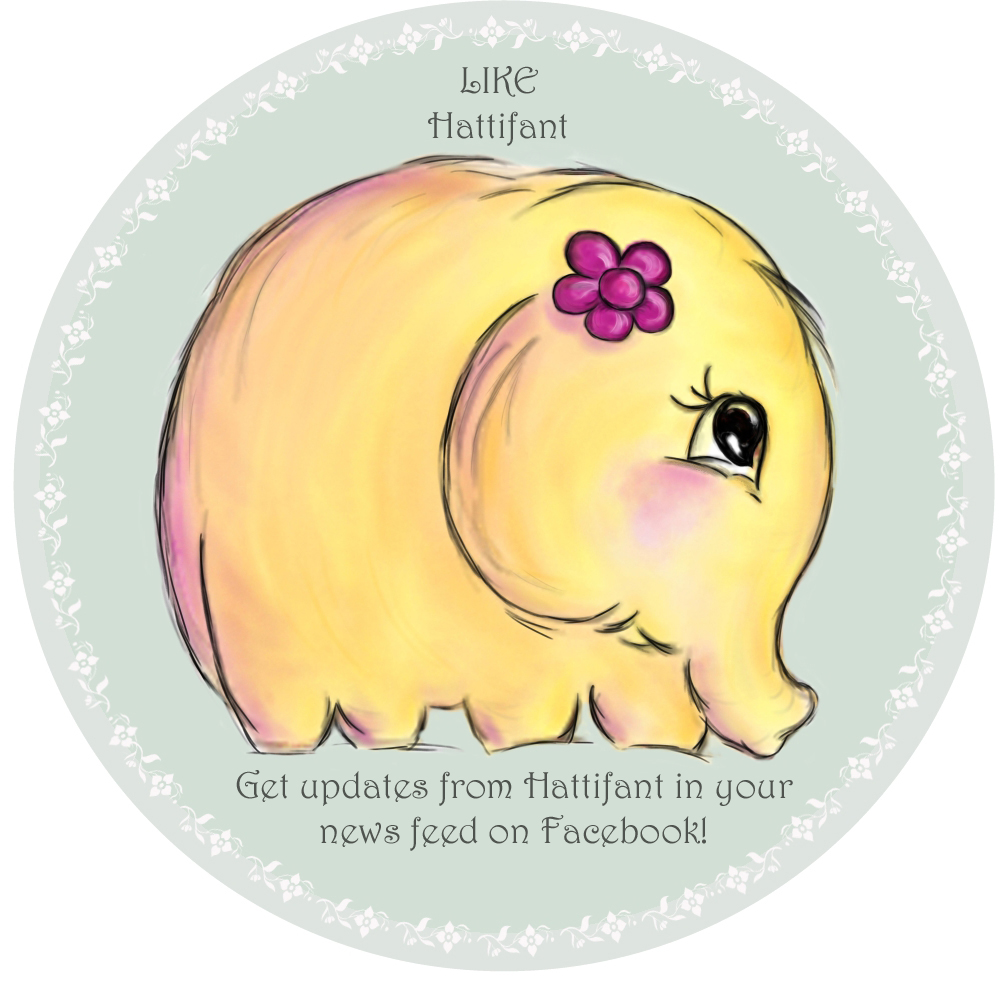 PERSONAL AND NON-COMMERCIAL USE LIMITATION
NO DIRECT LINKS TO PRINTABLES ALLOWED!
Please kindly note that the use of the Hattifant Site and its services (e.g. downloads) offered, are for your personal and non-commercial use only. You may not publish, license or create derivative works (for commercial use) from, transfer, or sell any information, products, downloads or services obtained from the Services. Hattifant is the sole owner of all content on the Hattifant Site, unless stated otherwise. You may borrow pictures but always name the source and link to the Hattifant Site, please. It would be lovely if you sent an email to manja(at)hattifant(dot)com in this case.
Thank you!