Let's get you some FIREWORKS
Our newest 3D coloring experience is a Pop Up Card with a twist! Can you get to the fireworks or will you miss it this year?!
Hattifant developed this fun card for you to color and craft to bring you and your friends and family an exciting start into the new year!
Hattifant's Pop Up Card "Fireworks"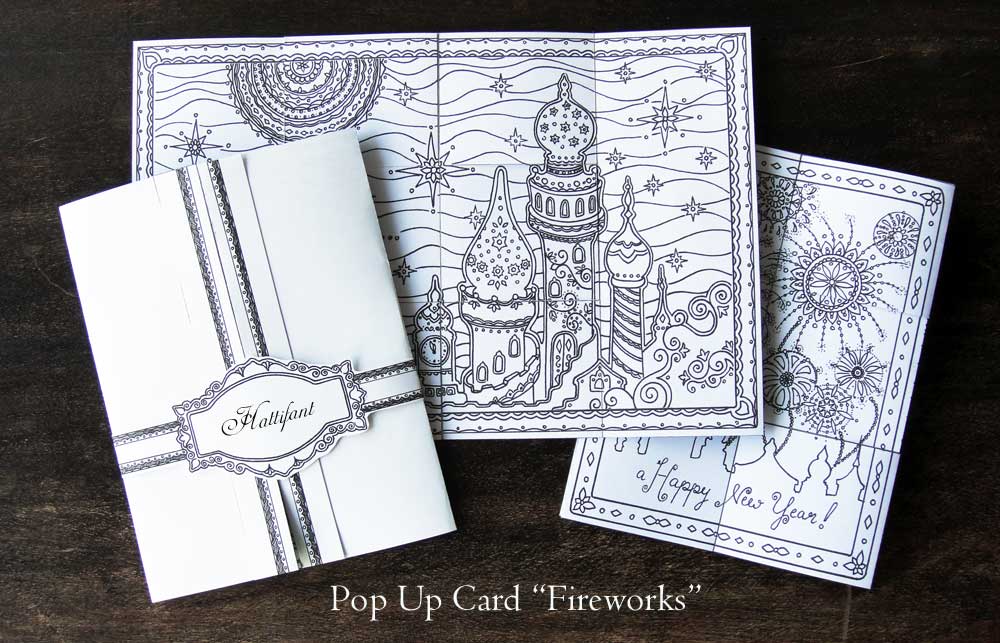 But hey, this is really only a static image and will not show you HOW awesome 😛 this card truely is! Cuz… you will only see the fireworks if you know how to get to them!
So when the card is closed it looks like a present… You can add the name of the recipient, a little note, 2016 whatever is important to you on to the label!
Then you open the card and you get to see city skyline just before midnight… just before the countdown begins… see the little clock tower in the middle?! 😉
And if you know how…then you will see the fireworks on the hidden page of the card…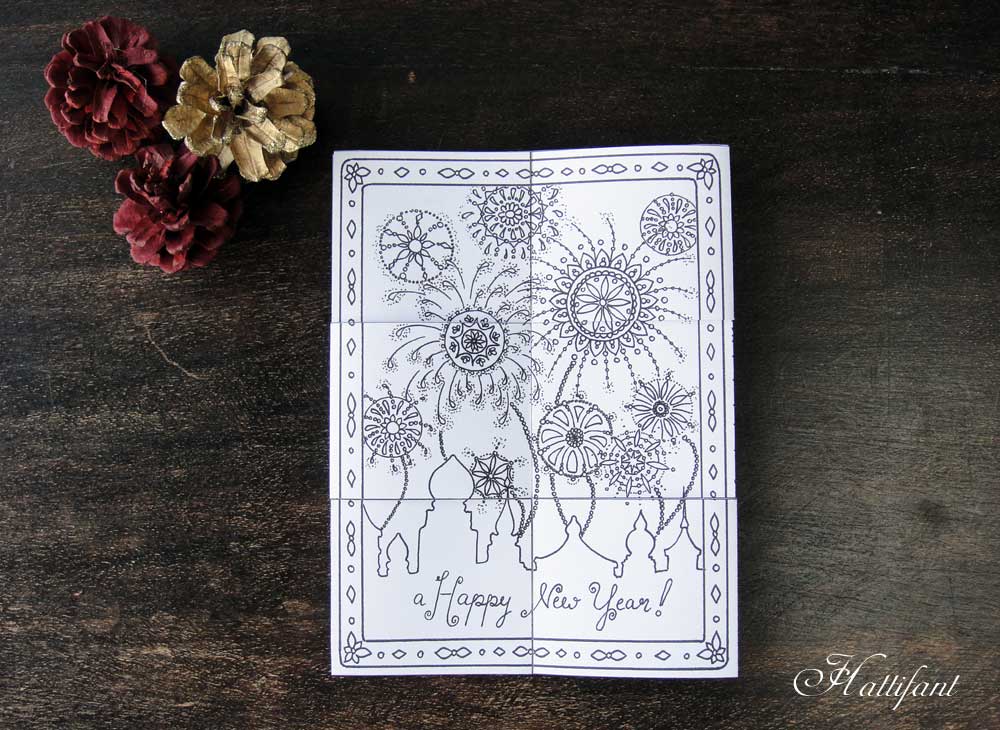 Fun, right?!
I have put together a bundle for you that not only includes this beautiful Pop Up Card but also 2 coloring pages!
"Just before midnight" in the GIANT format of A3 and the usual A4 or US Letter (normal computer paper size)!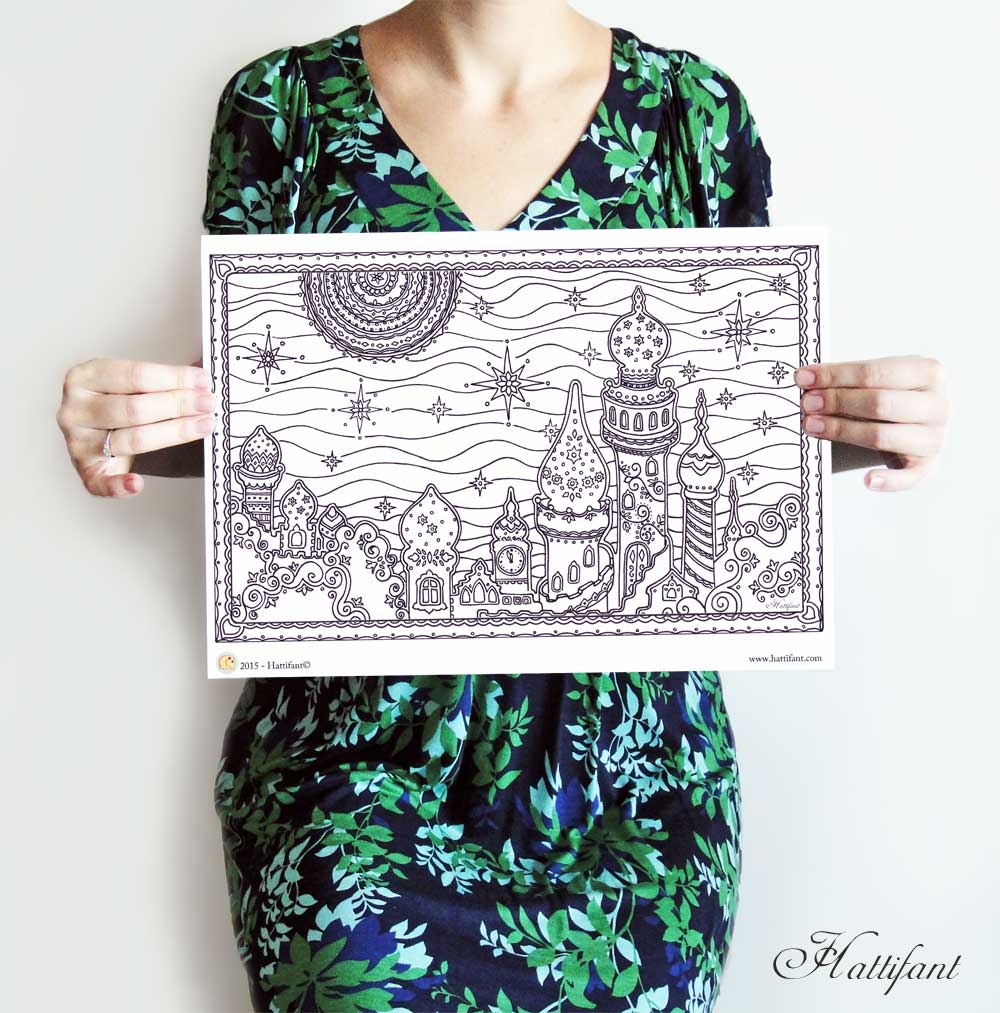 And "Fireworks" in A4 and US Letter size: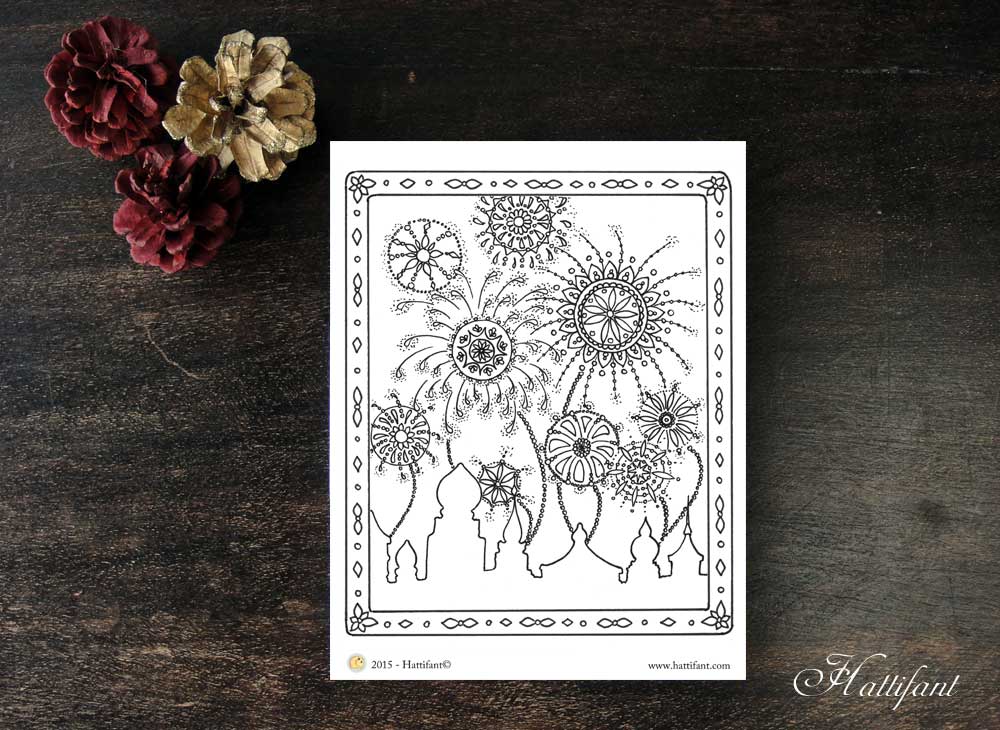 Hop on over to Hattifant's Etsy Shop to get hold of your bundle now! The download is immediate! No waiting! Simply pay and download! Yeah!
And then do come back, play the video and craft your card alongside me!
Happy crafting and coloring!
With lots of love,
Manja
VIDEO Tutorial
---
For more Autumn & Winter coloring…
Owl Coloring Pages
Coloring Pages featuring Quotes

Woodland Cuties Coloring Page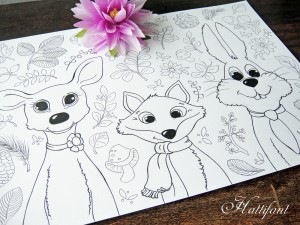 Have a look at all of Hattifant's Coloring Pages here:
Stress Relief with Coloring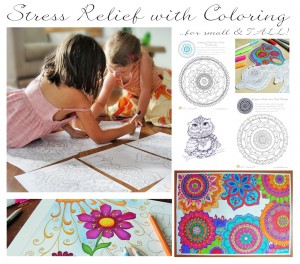 ---
You want to craft even more???
Then hop on over and take a look at these:
---
You like Hattifant's designs, toys & décor? Why not LIKE Hattifant on Facebook and always be up-to-date with Hattifant's latest adventures…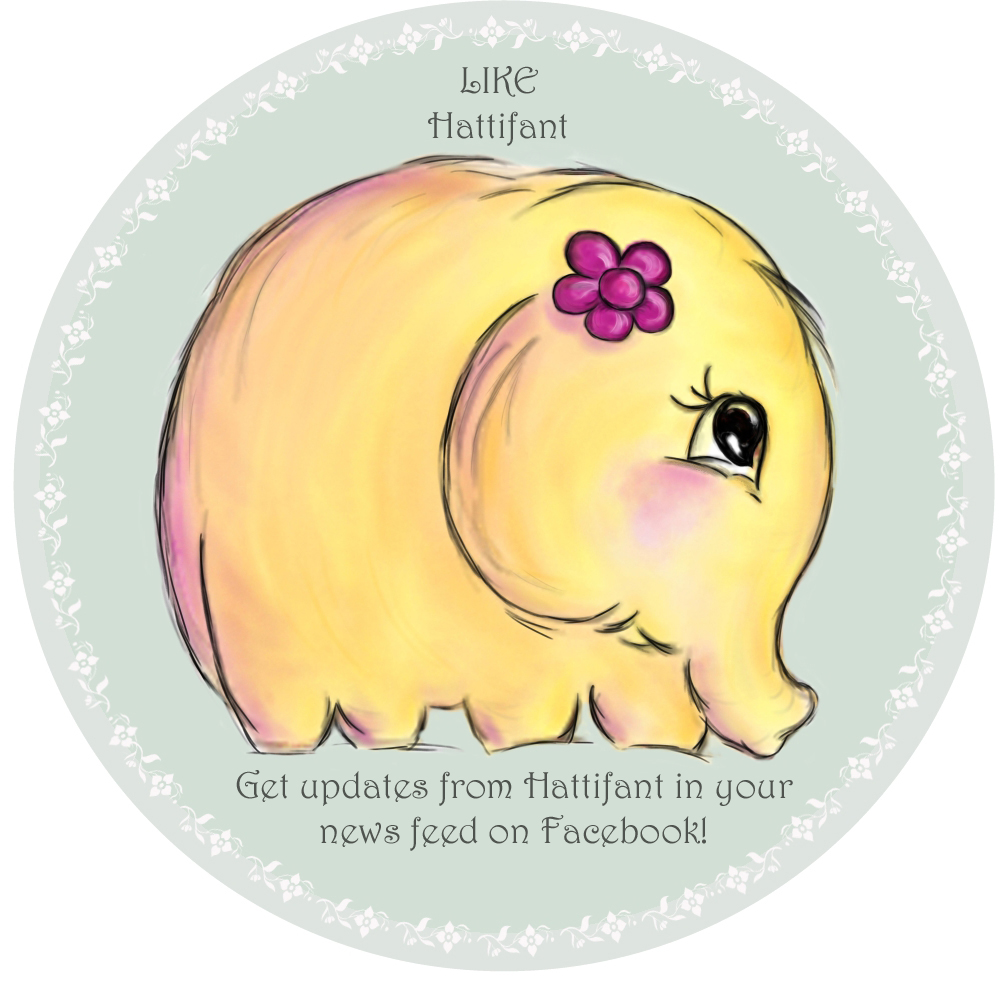 PERSONAL AND NON-COMMERCIAL USE LIMITATION
Please kindly note that the use of the Hattifant Site and its services (e.g. downloads) offered, are for your personal and non-commercial use only. You may not publish, license or create derivative works (for commercial use) from, transfer, or sell any information, products, downloads or services obtained from the Services. Hattifant is the sole owner of all content on the Hattifant Site, unless stated otherwise. You may borrow pictures but always name the source and link to the Hattifant Site, please. It would be lovely if you sent an email to manja(at)hattifant(dot)com in this case.
Thank you!