PAPER TOY | Spring Kaleidocycle to Color, Craft & Play
Have you heard of this kind of Paper Toy that some call Flextangle and other Kaleidocycle?! It's really fun to color, craft and then play with. And… when it has been played with just a bit too much and no tape or glue can hold it together no longer then it is time to make a new Paper Toy Spring Kaleidocycle! ^_^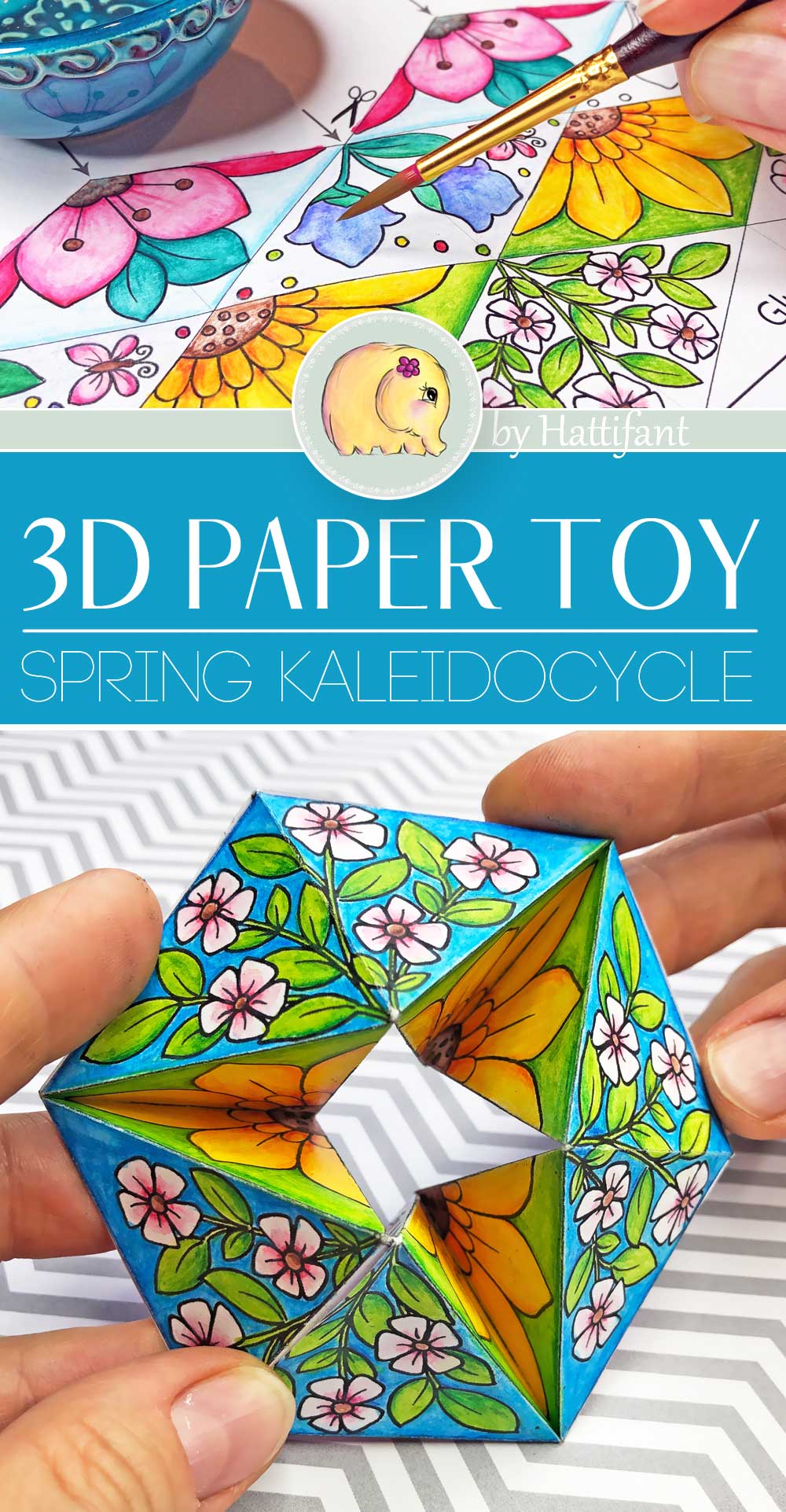 We have designed quite a few already… fun Animal ones to color, a fabulous Pattern series, Christmas and more. And just recently, I also added a whole new bundle of Flower Kaleidocycles TO Color and IN Color!
Back to our Spring Kaleidocycle…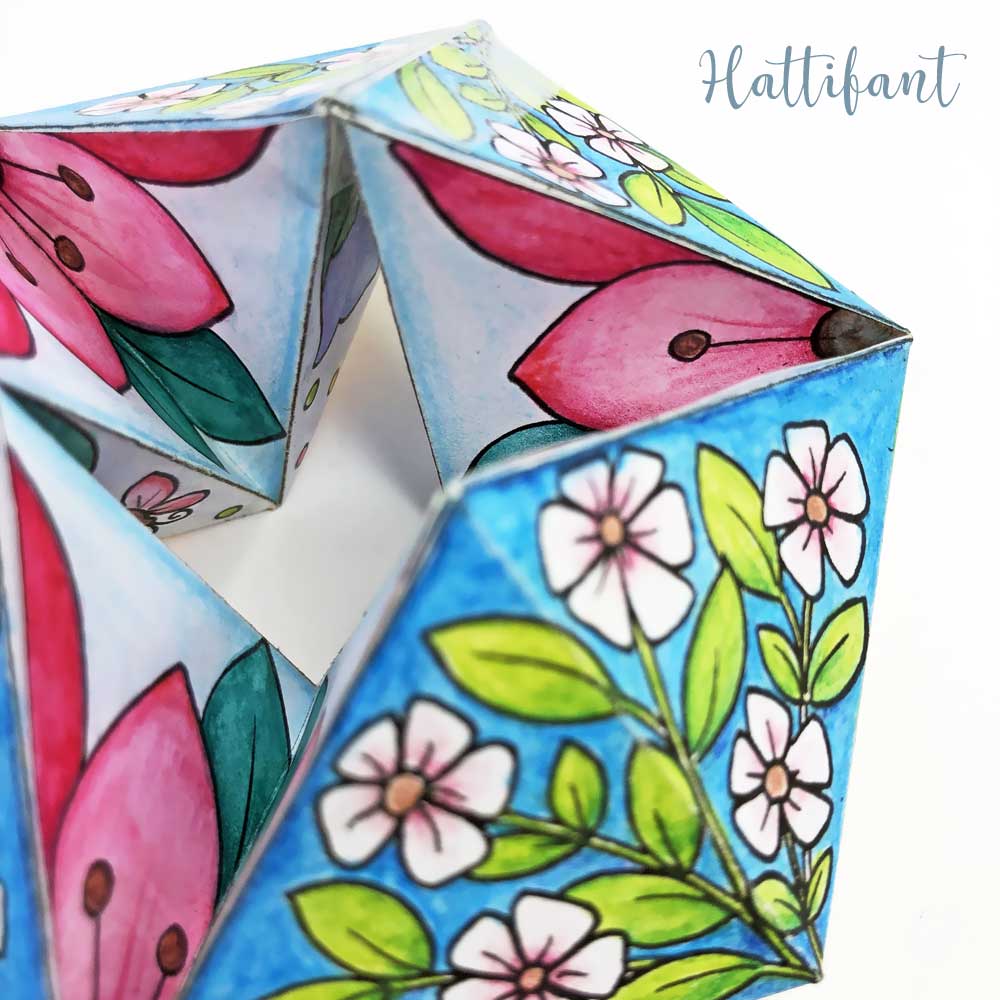 Best to see any Paper Toy in moving images. So please do enjoy this little video that also shows how you can make your own!
HOW TO MAKE YOUR OWN
You will need:
printable (see further below)
120gsm paper (normal computer paper is about 80gsm)
coloring pens
scoring tool and safety mat
scissors
glue/tape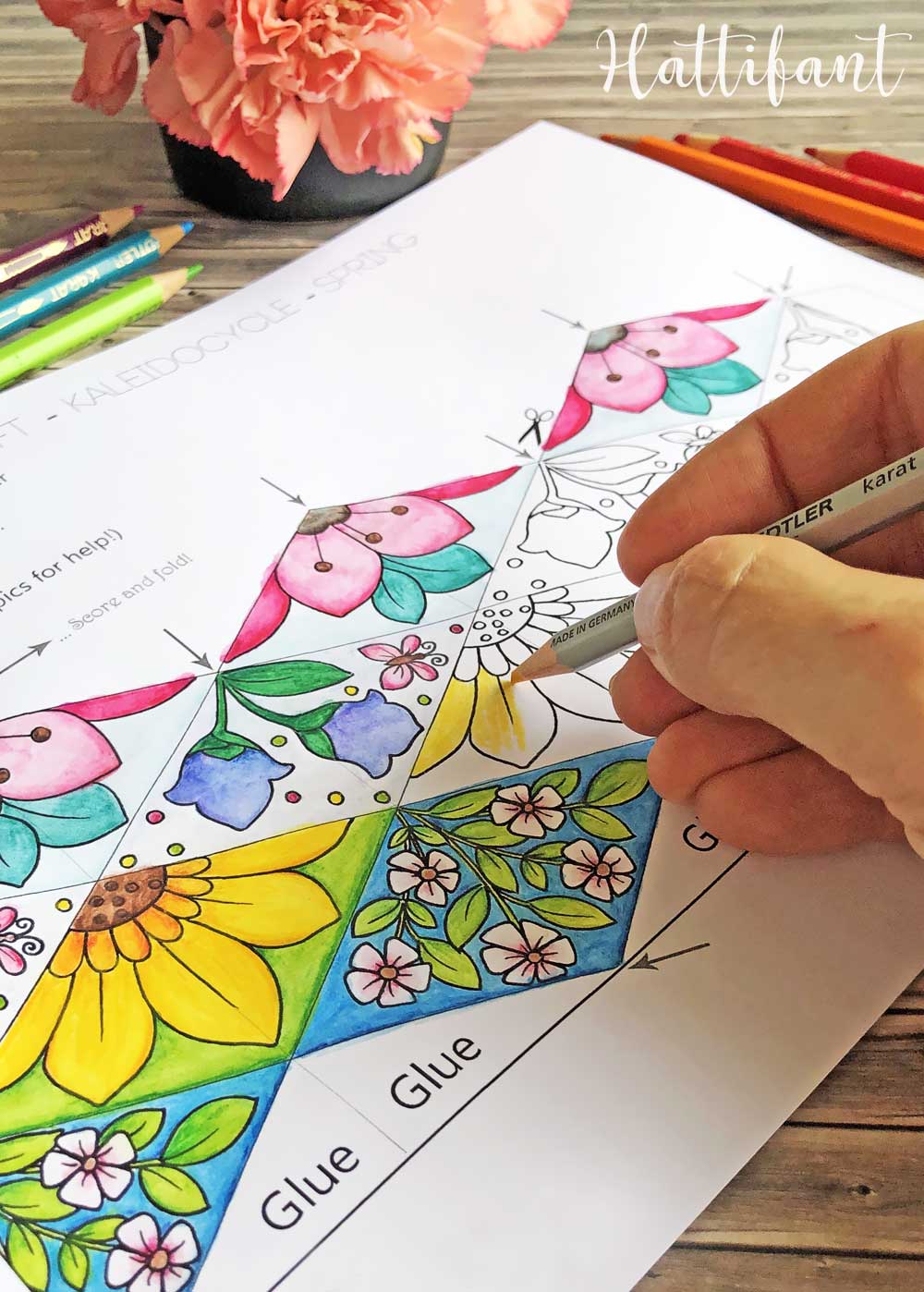 Get your printable (see further below) and color in your template. You can also opt for the already colored version if you really don't feel like coloring or you do not have enough time.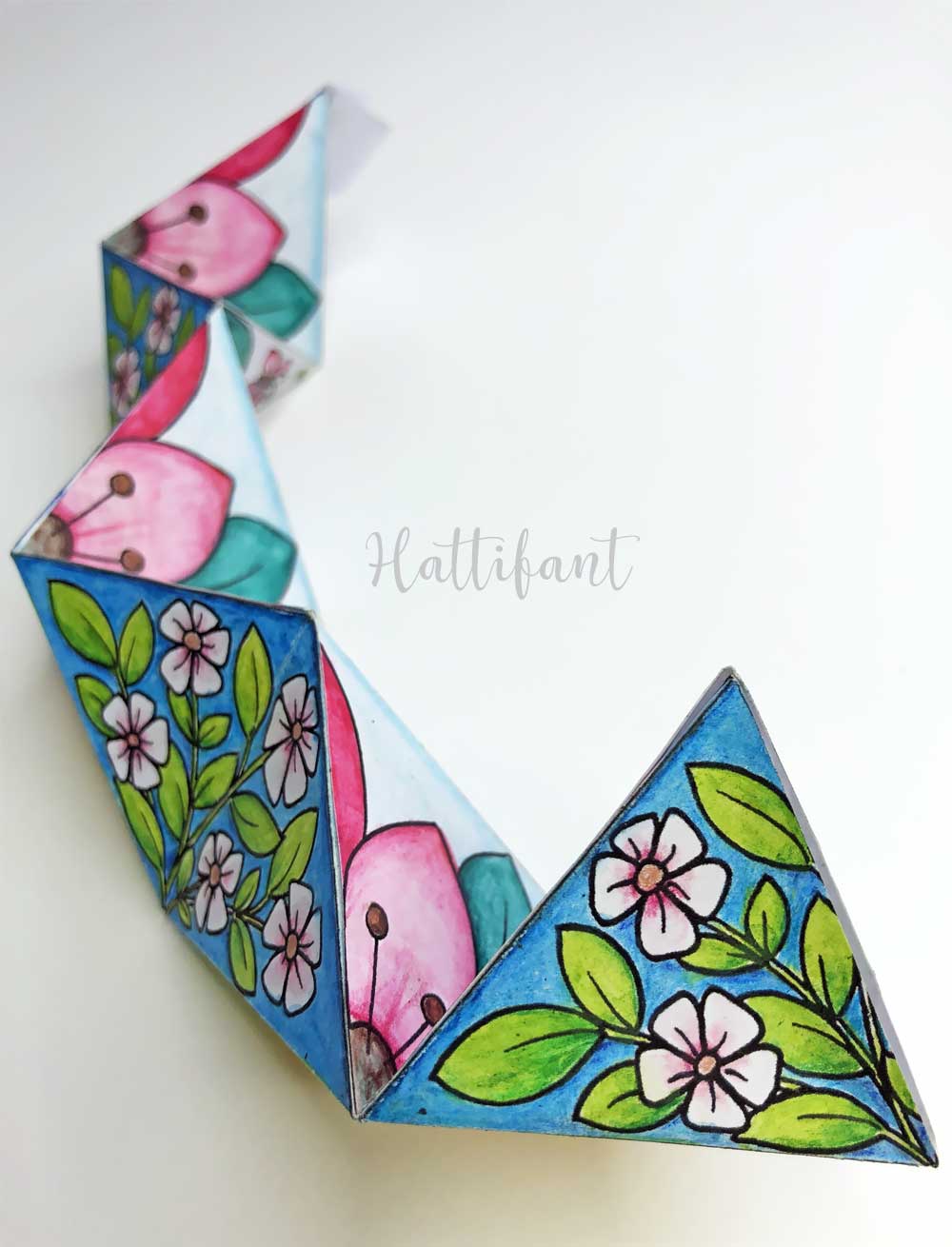 Then you need to score all lines, cut out the kaleidocycle, fold it and glue it together. Do follow the video tutorial for more detail!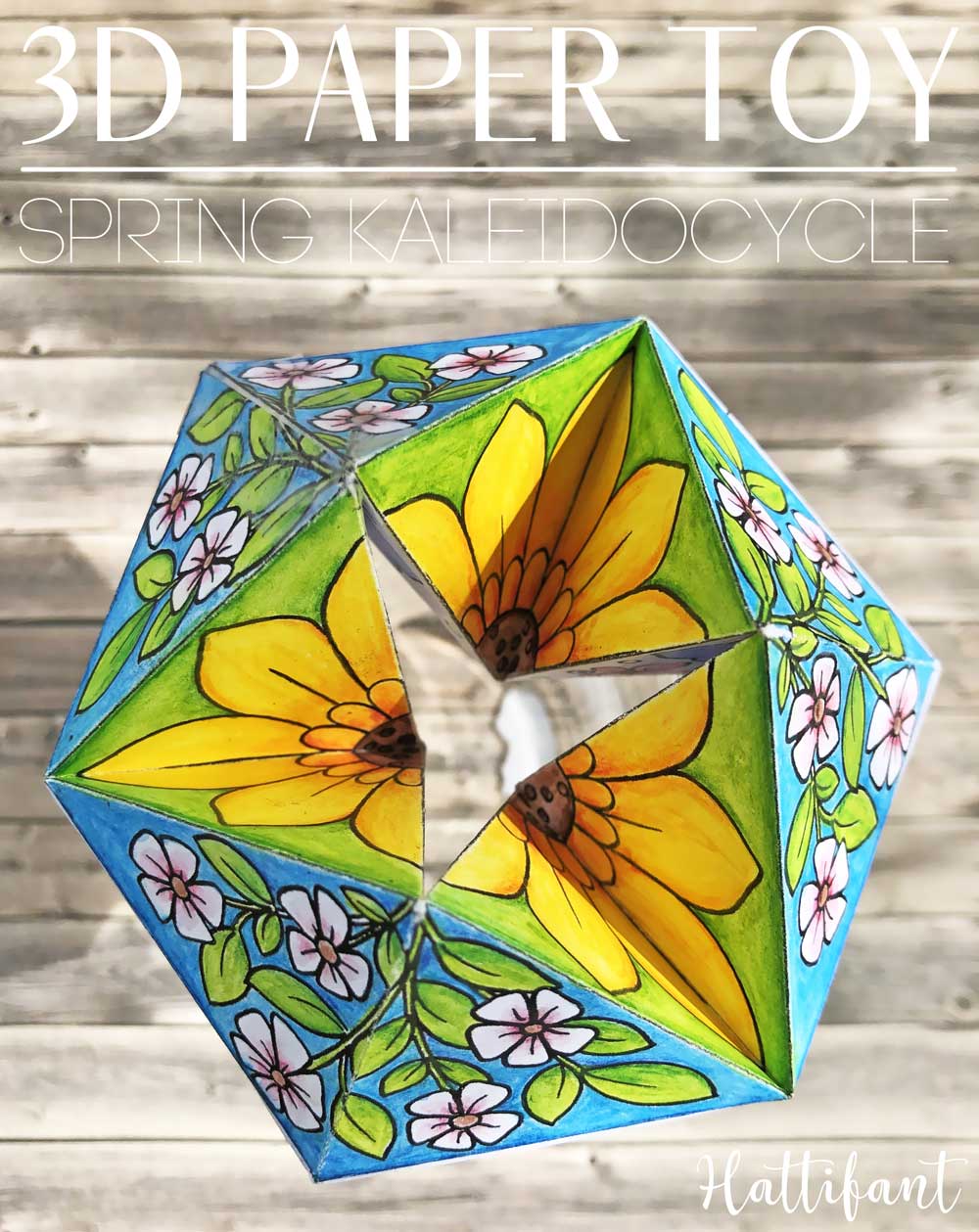 And then it is already time to play! If you have only glued your toy you might find that it will come apart a bit after lots of turning. Add a little tape and your Spring Kaleidocycle Paper Toy will last longer.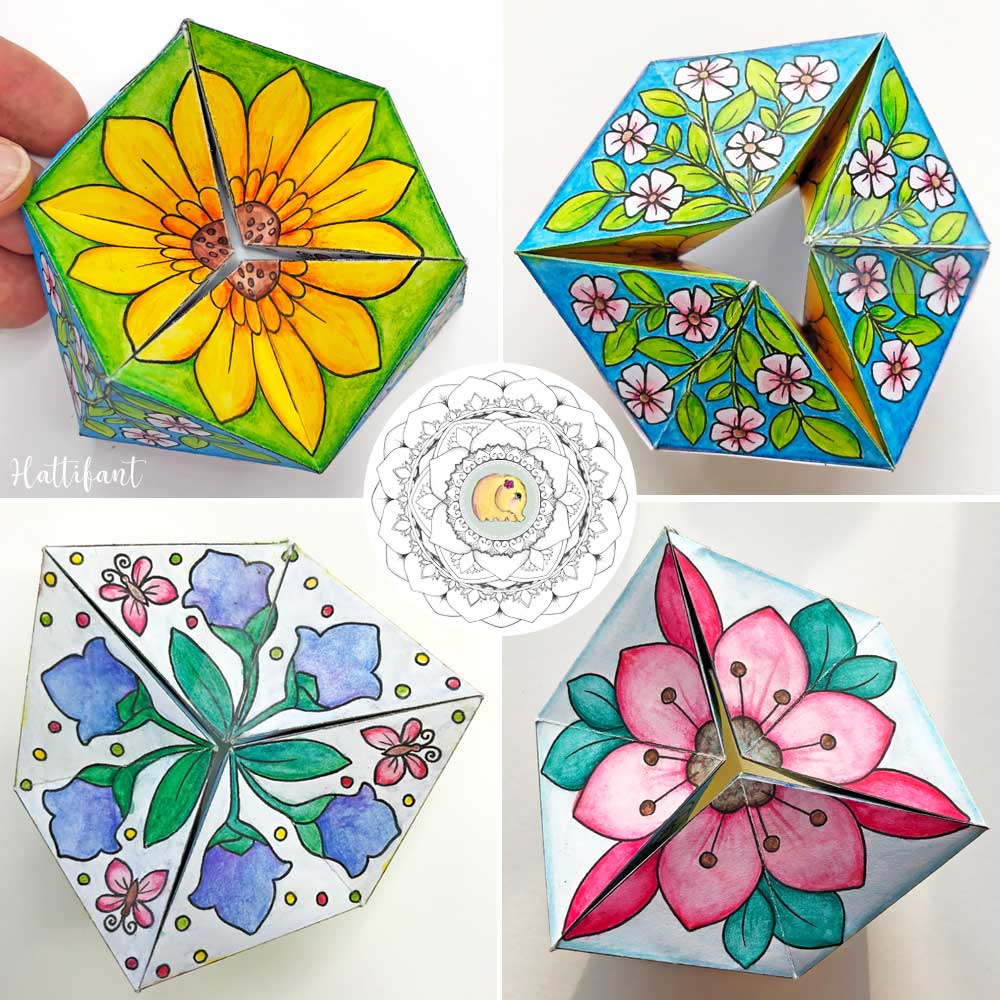 In the image above you can see what the 4 Spring designs look like when turning your Kaleidocycle.
PRINTABLES
I have added this Spring Kaleidocycle Paper Toy to Hattifant's Gumroad Shop.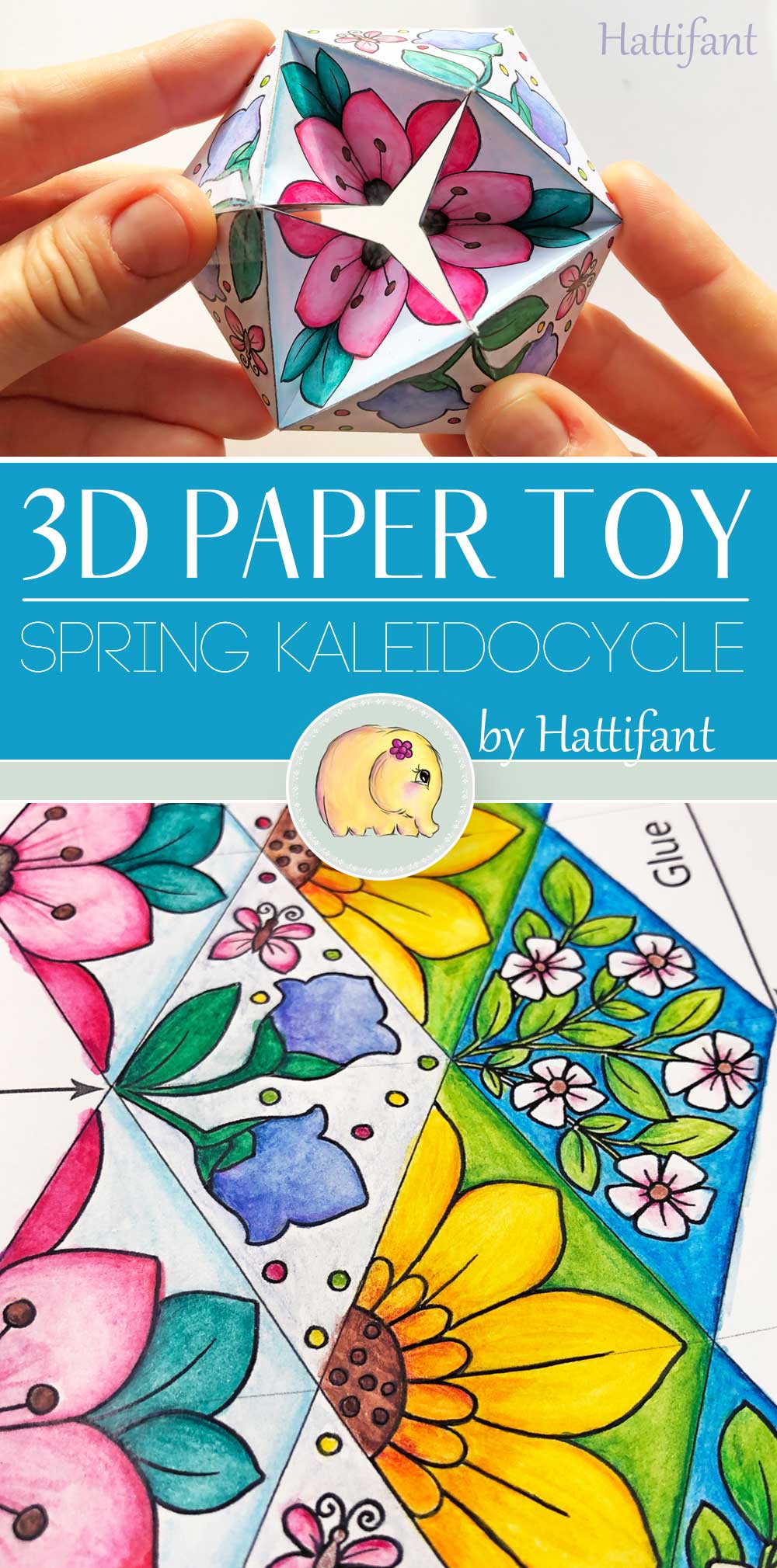 Happy crafting and coloring!!!
More HATTIFANT Crafts: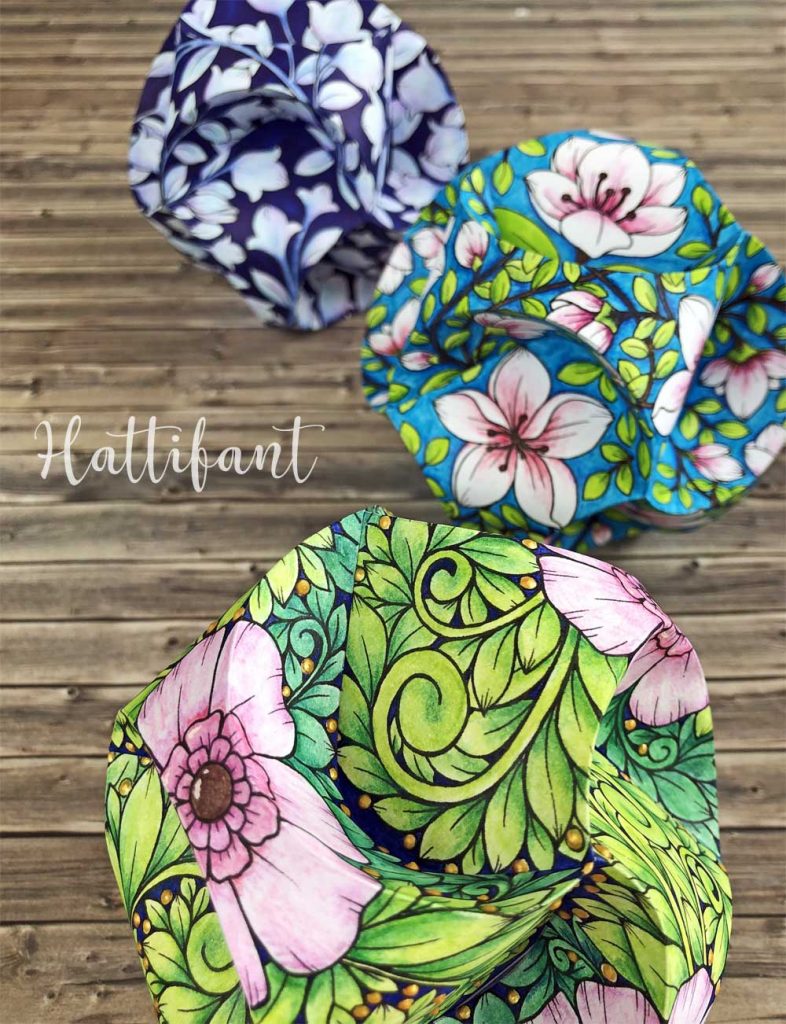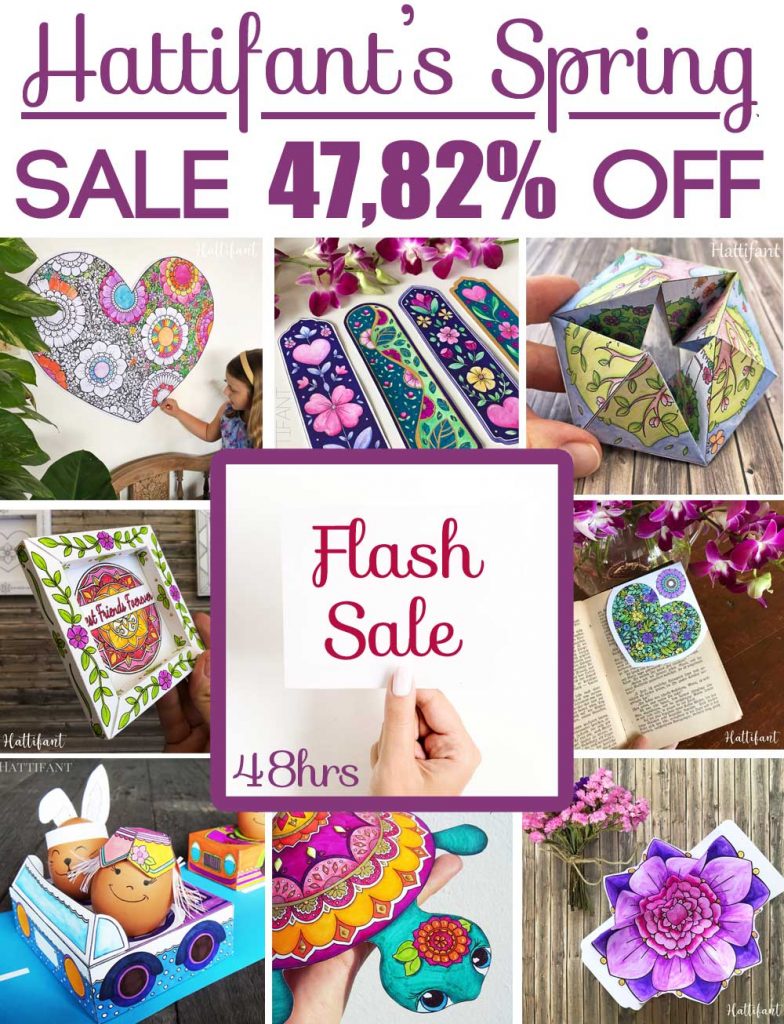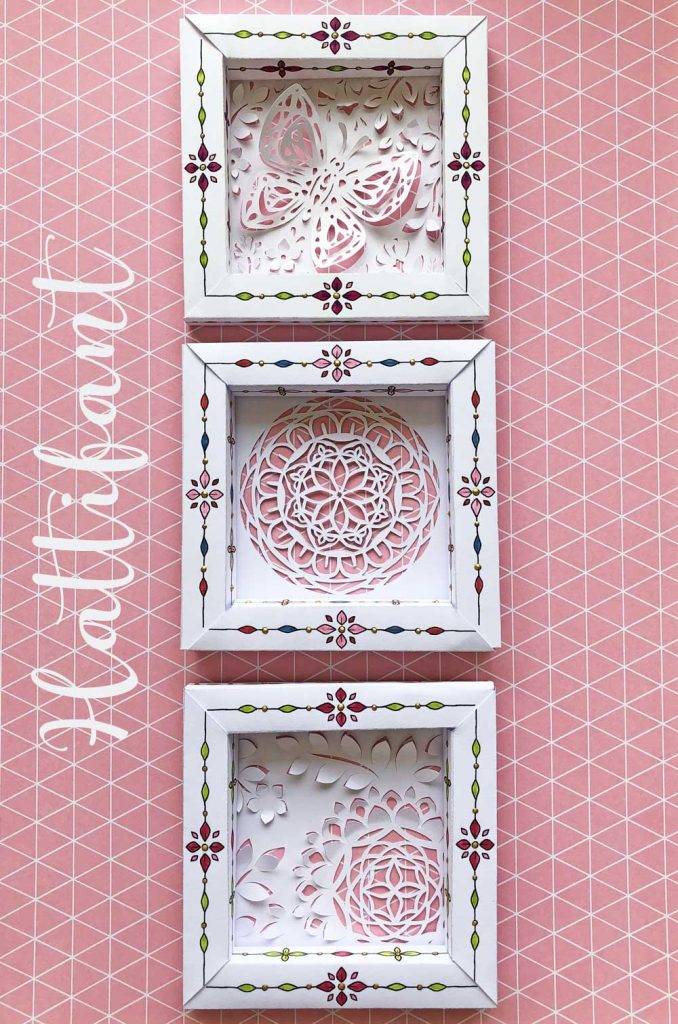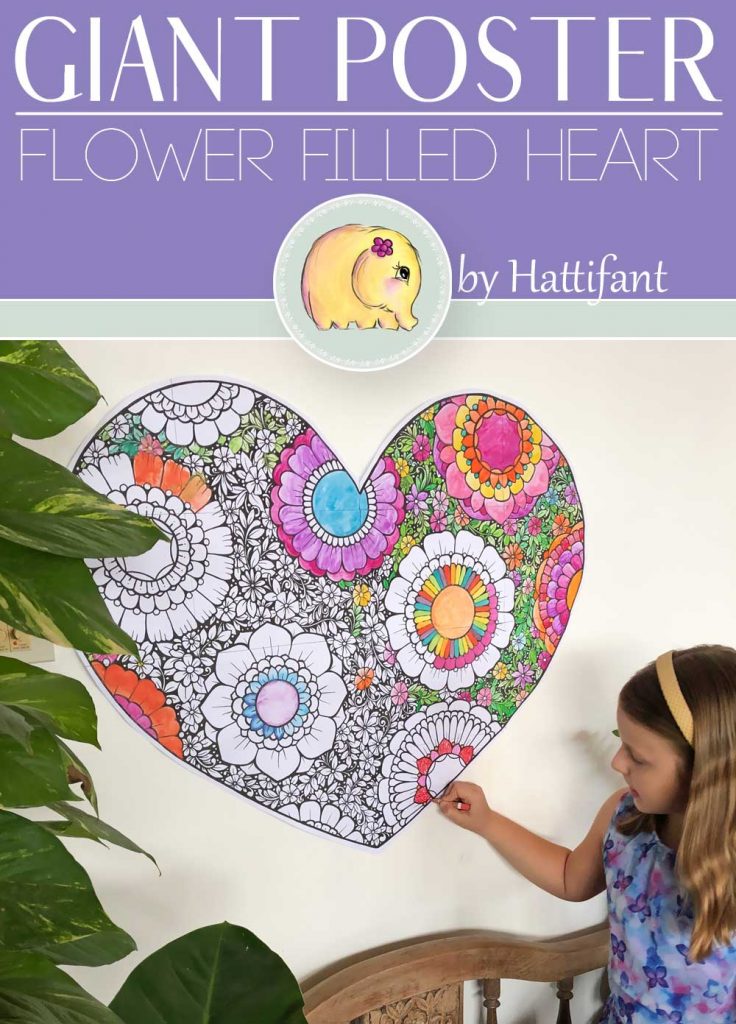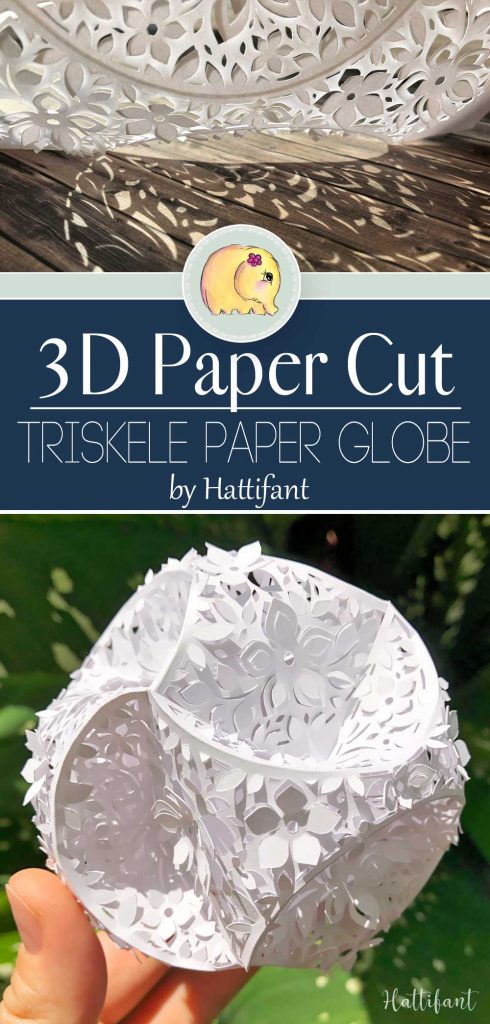 You like Hattifant's designs, toys & décor? Why not LIKE Hattifant on Facebook and always be up-to-date with Hattifant's latest adventures…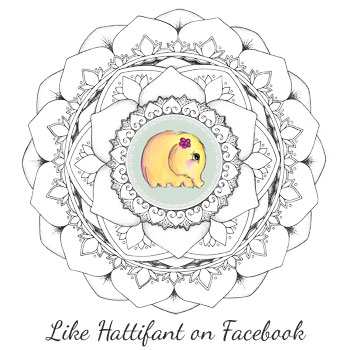 PERSONAL AND NON-COMMERCIAL USE LIMITATION
NO DIRECT LINKS TO PRINTABLES ALLOWED! Please kindly note that the use of the Hattifant Site and its services (e.g. downloads) offered, are for your personal and non-commercial use only. You may not publish, license or create derivative works (for commercial use) from, transfer, or sell any information, products, downloads or services obtained from the Services. Hattifant is the sole owner of all content on the Hattifant Site, unless stated otherwise. You may borrow pictures but always name the source and link to the Hattifant Site, please. It would be lovely if you sent an email to manja(at)hattifant(dot)com in this case. Thank you!