Corner Bookmarks | Stars & Snowflakes
It's this time of year where we like to be more inside and cuddle up with a good book, right?! So let's combine our passion for reading and coloring by making some bookmarks that help us keep track of the page we were on… Here are Hattifant's Corner Bookmarks with Stars & Snowflakes perfect for this Season and new addition to Hattifant's Christmas Crafts!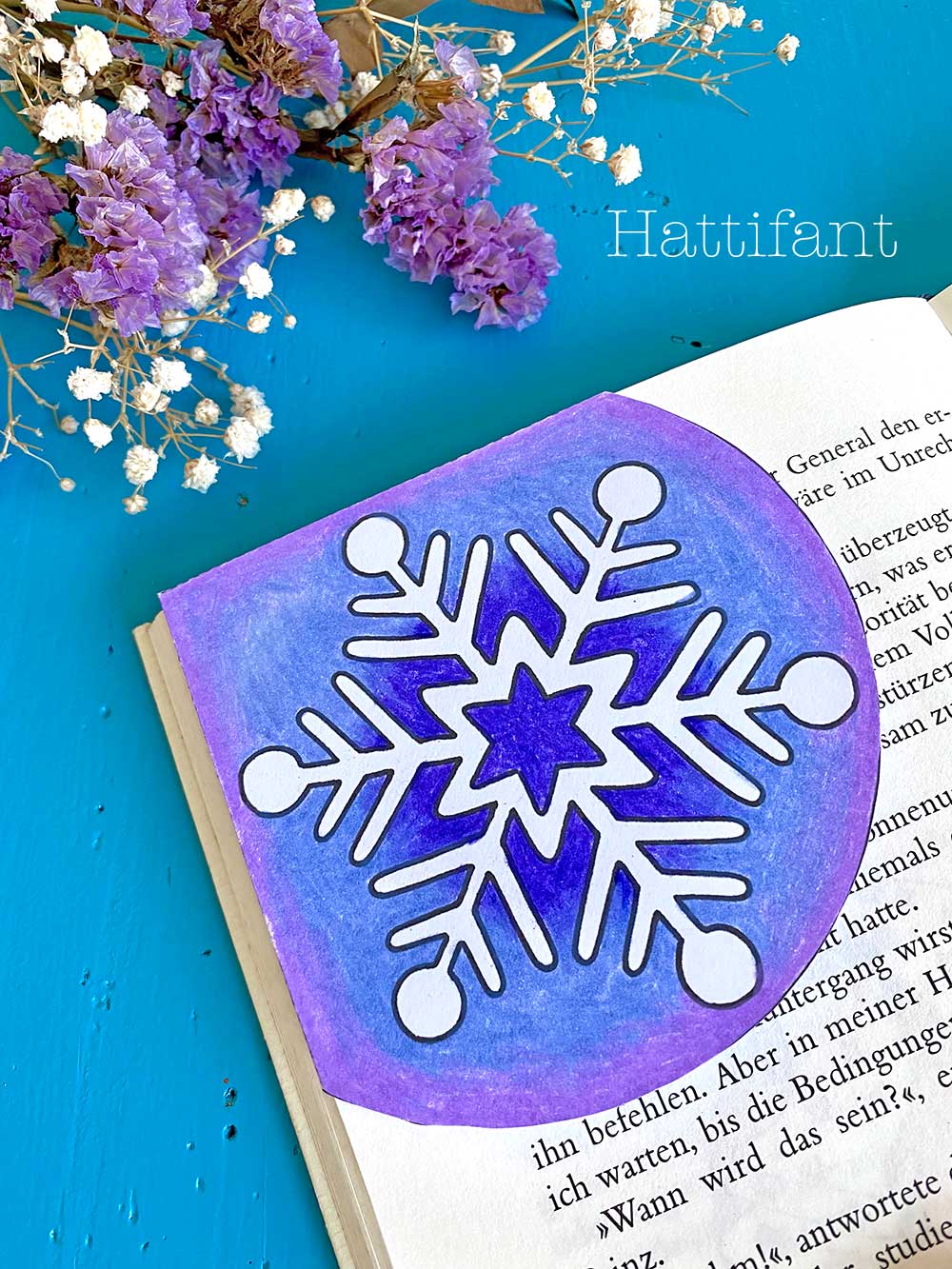 I very much love snowflakes! And was really excited about drawing them up. And then I stopped in my tracks and wondered… but how to color the snowflakes if they are generally white?! Well, you can either decide to actually color the snowflake. My son already decided to give his snowflake a rainbow look.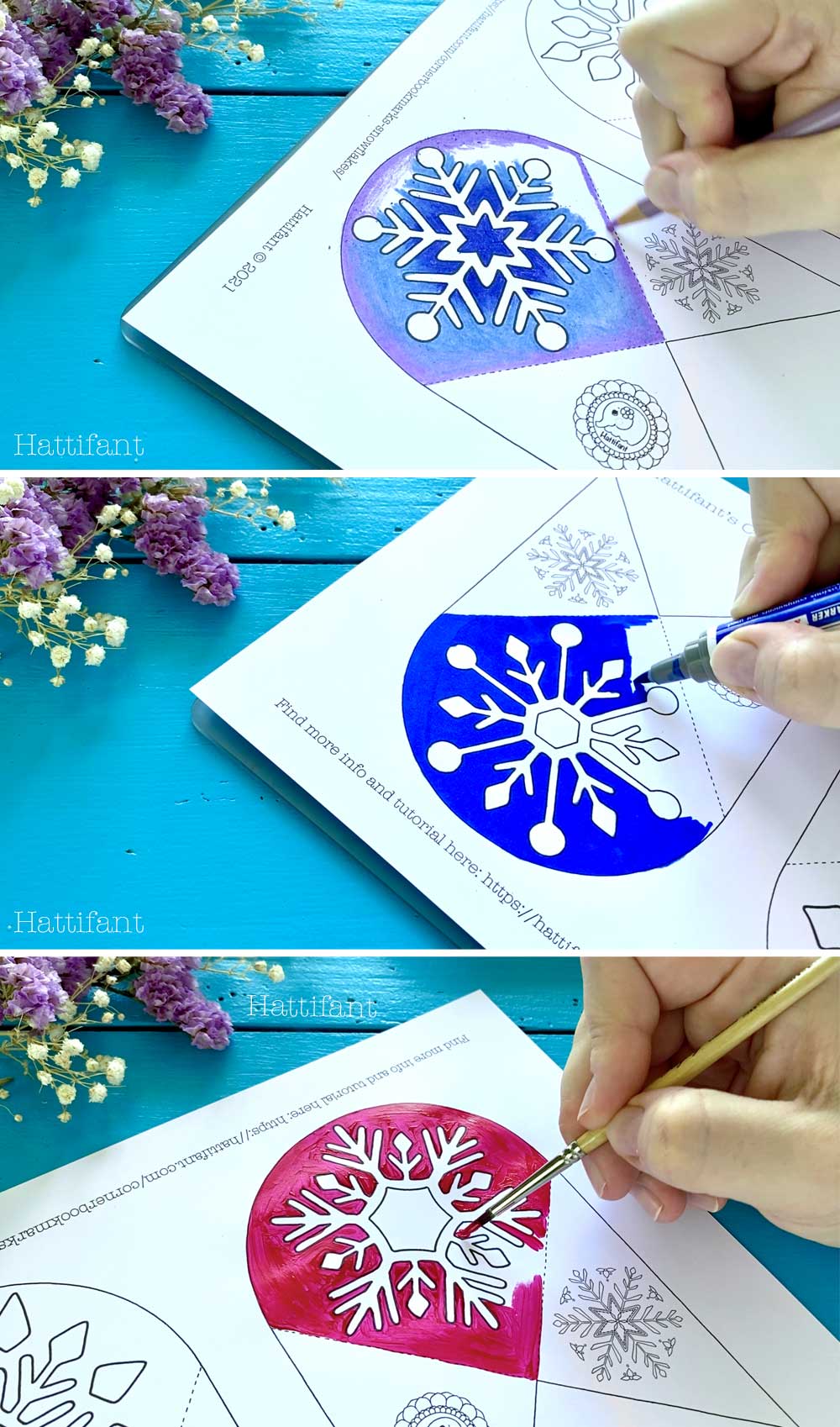 I decided to focus on the background! And that became interesting quite quickly. I used Prismacolor Pencils on the first as I love the texture and you can beautifully move from one color into another. The second snowflake background I colored with an ordinary blue permanent marker. It is simply very comfortable to color with one color and these permanent markers bleed nicely – not too much but enough that the coloring looks all smooth when colored in one go. I also have to admit that I actually like the smell of them. Do you?! 🙂 The third background I used Acrylics, a Magenta shade. And I already know the forth will be colored with my absolute favorite medium: Staedtler Karat Aquarell Watercolor Pencils. And no, I am not being paid by Staedtler. Ever since I received my first set of pencils when I was 16, these pencils have always been my top choice.
I created 6 different Snowflakes and 6 different Stars Corner Bookmarks for us to color and craft. See below:
PRINTABLES
In this bundle you will receive:
6 Star Corner Bookmarks in PDF format to color in,
6 Snowflake Corner Bookmarks in PDF format to color in,
All Stars and Snowflakes as A4 sized Coloring Pages (+1 extra Snowflake),
Instructions,
and a little Thank You! 🙂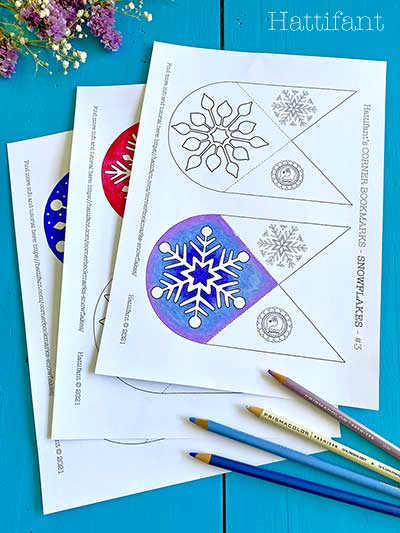 Happy coloring, reading, Christmas cookie snacking and just staring into the fire place if you are lucky enough to have one! 🙂 Merry Christmas to you all!
More Christmas Crafts: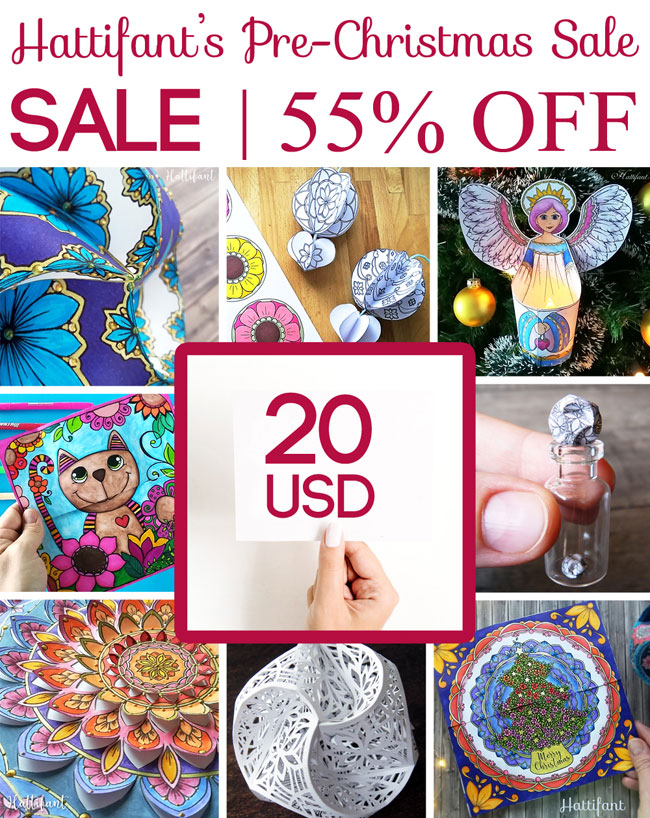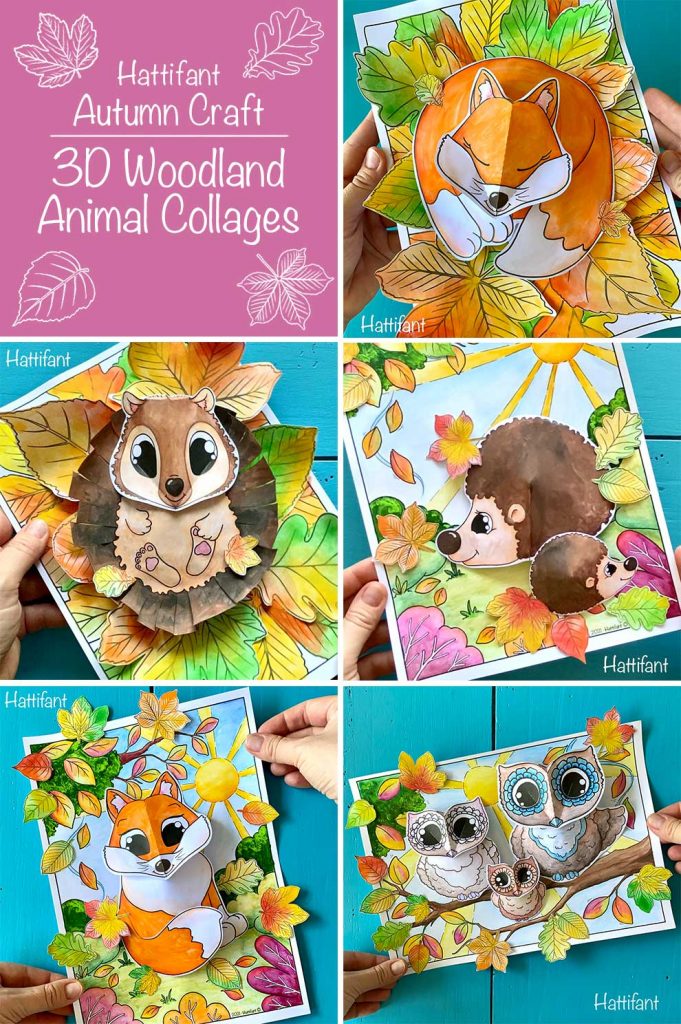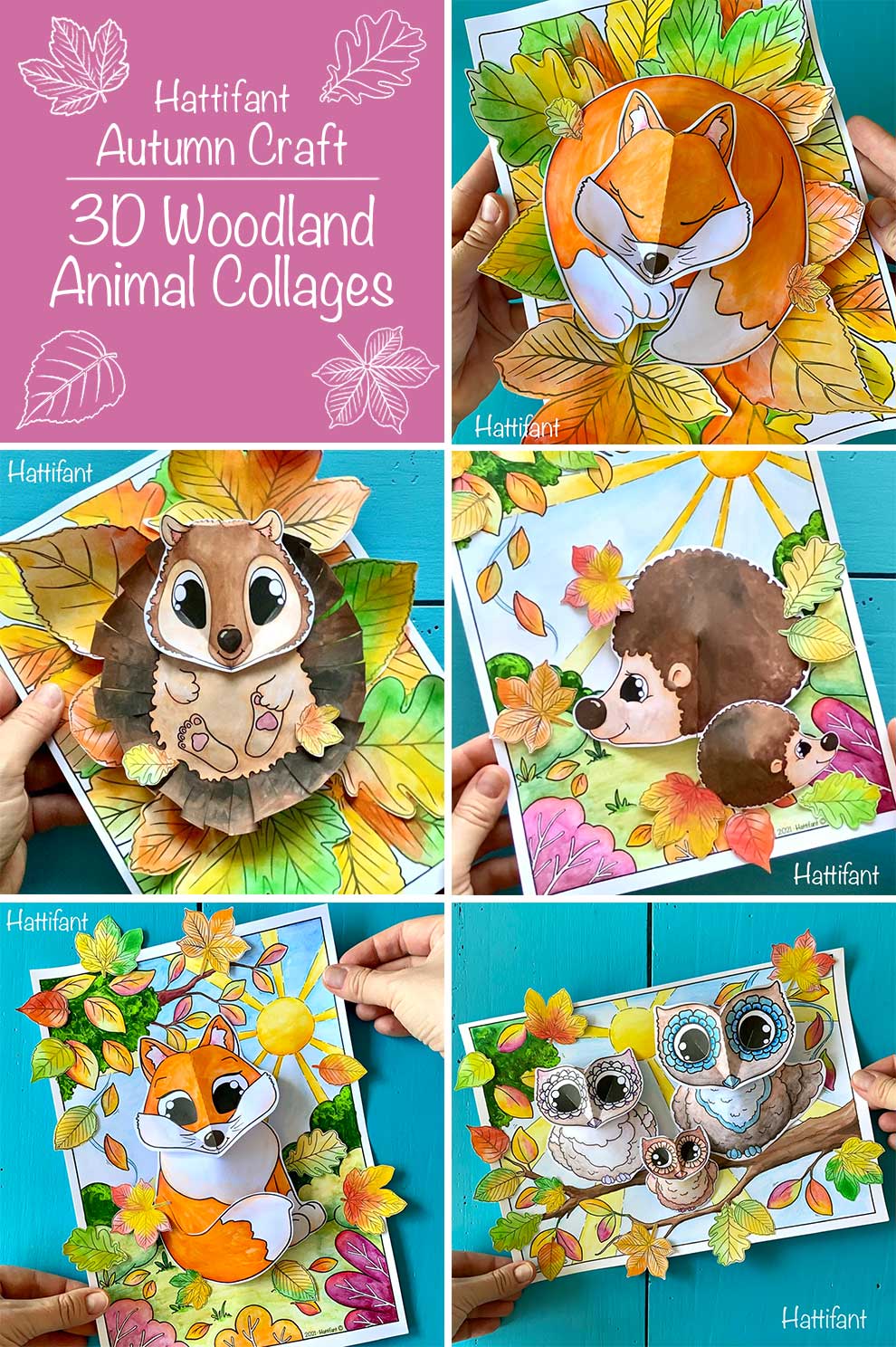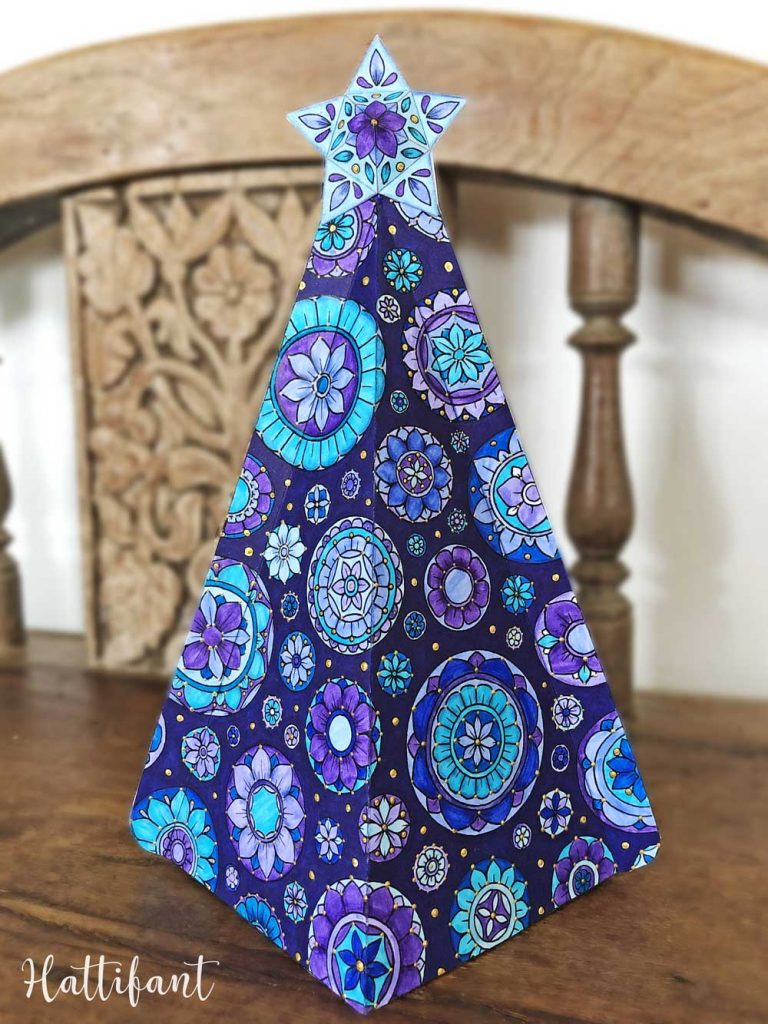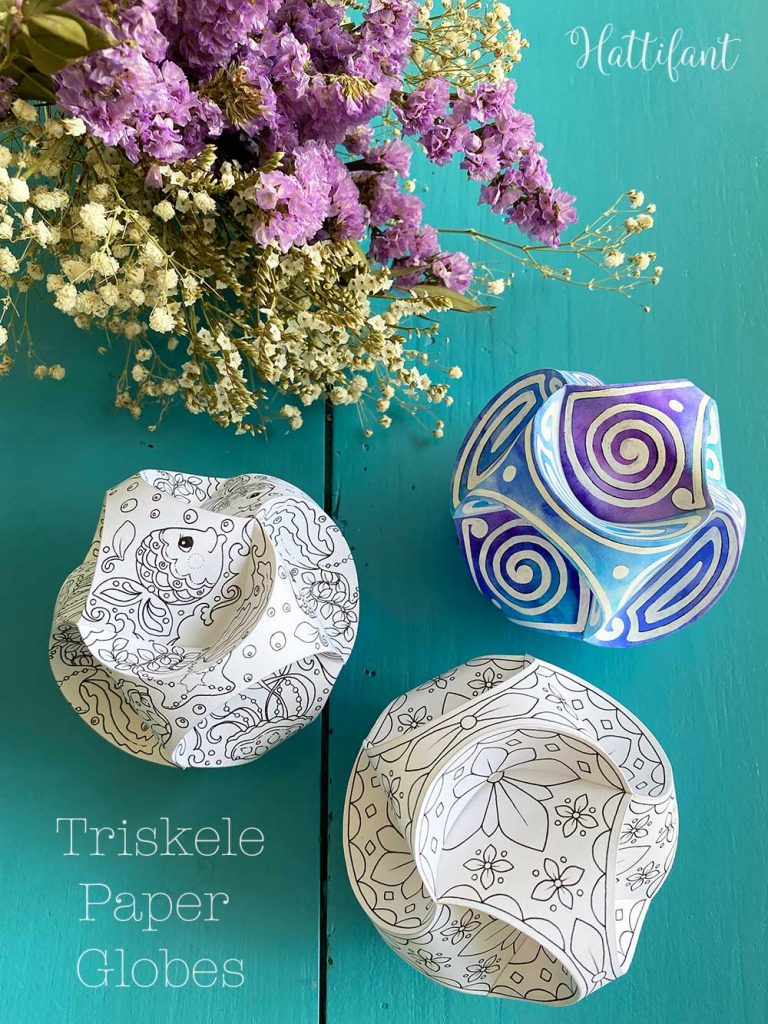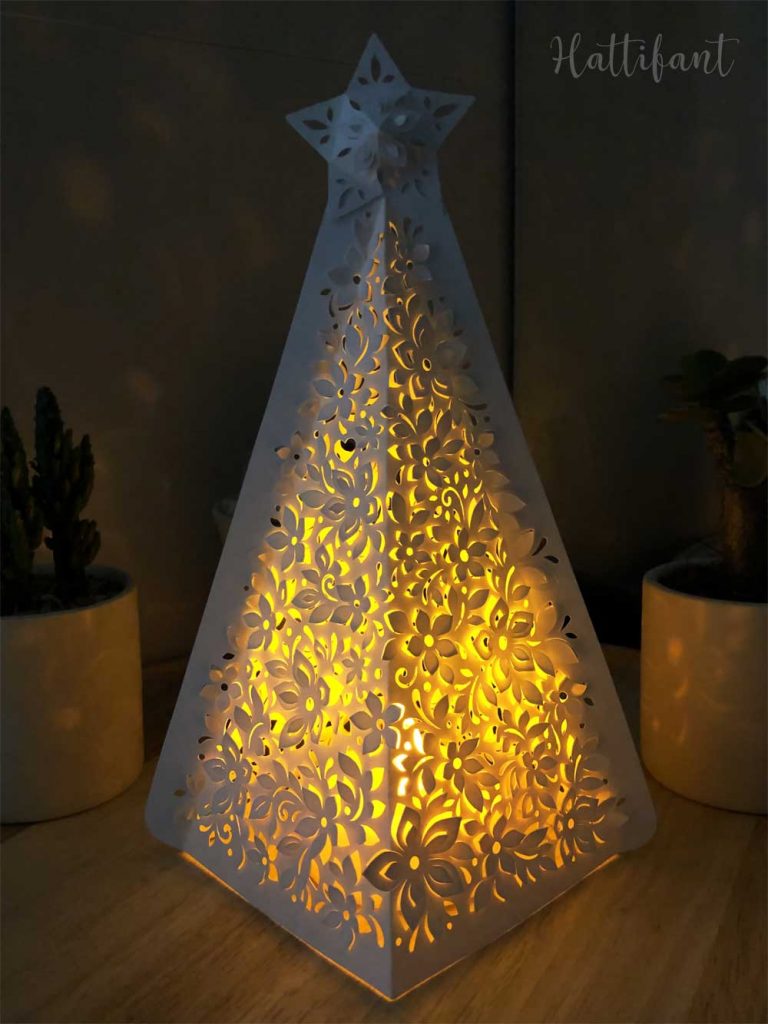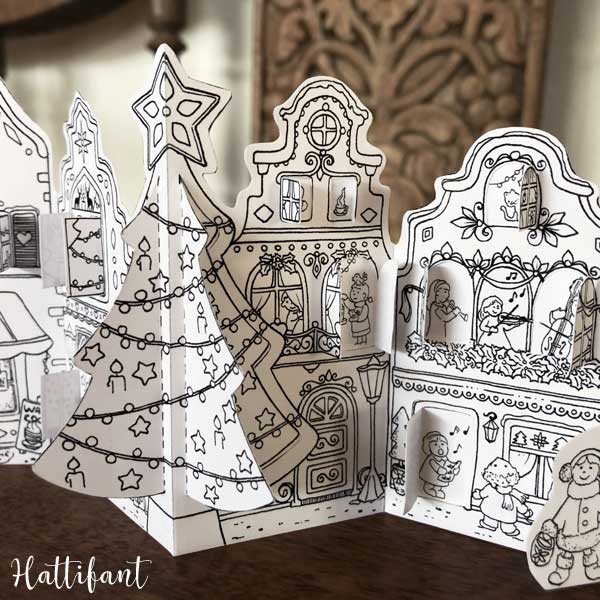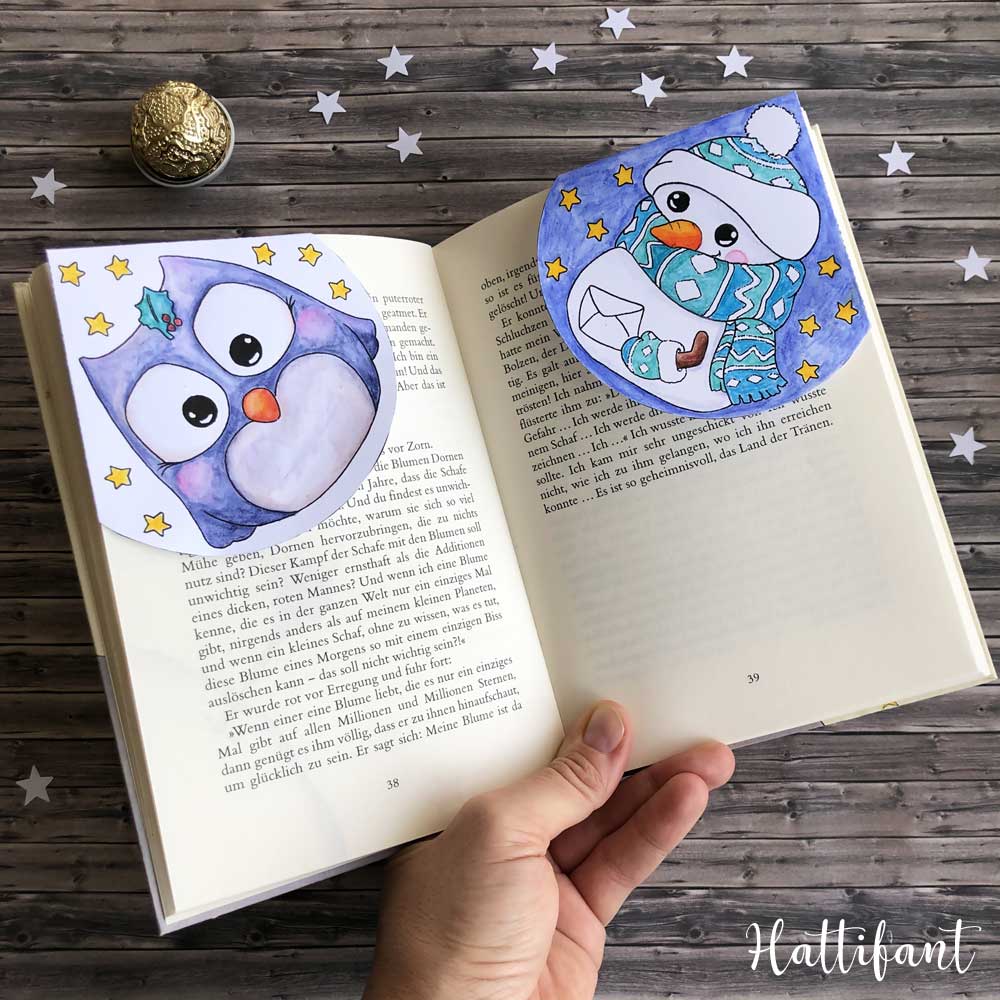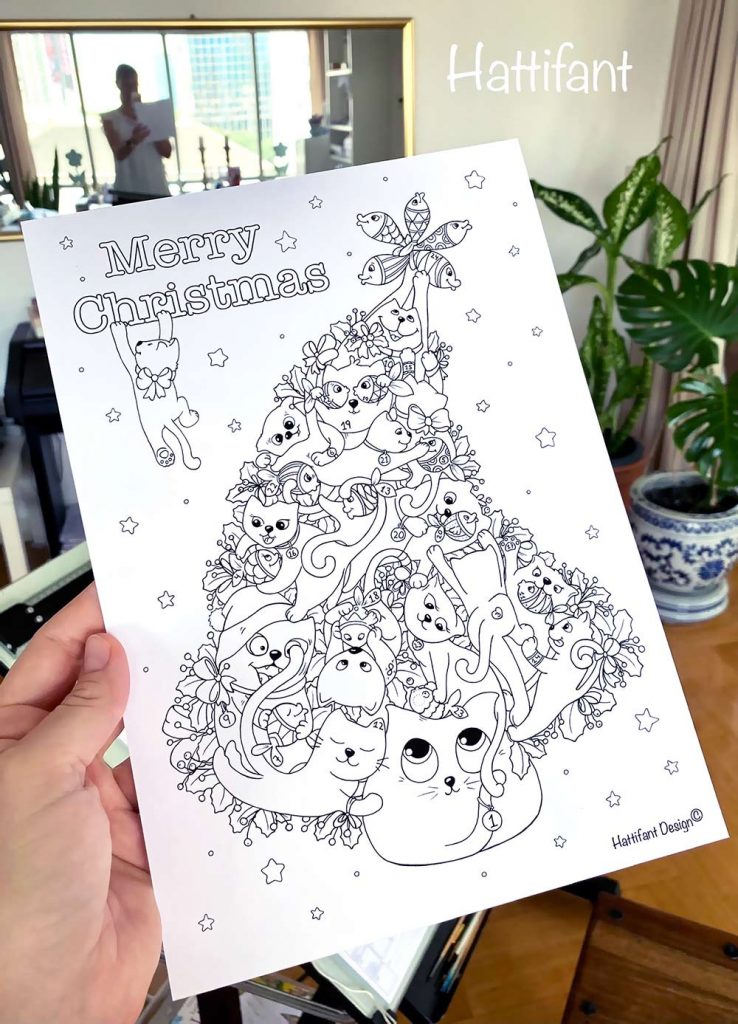 You like Hattifant's designs, toys & décor? Why not FOLLOW Hattifant on Facebook or Instagram and always be up-to-date with Hattifant's latest adventures…
PERSONAL AND NON-COMMERCIAL USE LIMITATION
NO DIRECT LINKS TO PRINTABLES ALLOWED! Please kindly note that the use of the Hattifant Site and its services (e.g. downloads) offered, are for your personal and non-commercial use only. You may not publish, license or create derivative works (for commercial use) from, transfer, or sell any information, products, downloads or services obtained from the Services. Hattifant is the sole owner of all content on the Hattifant Site, unless stated otherwise. You may borrow pictures but always name the source and link to the Hattifant Site, please. It would be lovely if you sent an email to manja(at)hattifant(dot)com in this case. Thank you!