We have been busy with yet another christmassy paper craft today…
Hattifant's Giant Paper Snowflakes
Paper Snowflakes, oh my… everybody knows them and surely almost everybody has had a go at them at some point in their lives.
It's a craft that simply mesmerizes not only the little ones but also adults. Results quite often are unexpected and more often than not surprisingly beautiful.
It must be said that it is actually far easier to cut the big pieces of paper than the rather small versions I experimented with before. We have had a 6 year and 7 year old designing and cutting out their very own snowflakes. And they turned out amazing! Whereas with the smaller versions an adult would need to support the cutting process for sure.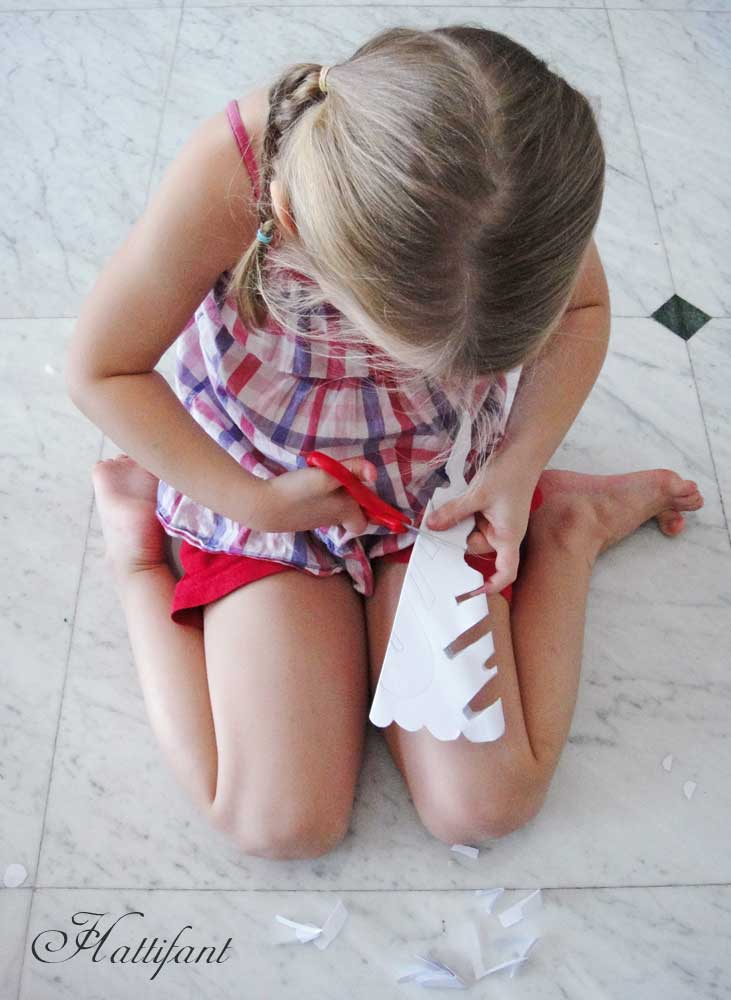 We used really quite thin paper. Thinner than the normal computer/copy paper. In fact, the paper used was what you would find in any office – the flipchart pad for presentation easels.
We decorated one of our wooden walls, well actually it is the secret door to my office!!! 😉 (It's a door that swings open but when closed looks like a wall.)
It is defintely looking christmassy in our place!

More of HATTIFANT'S CHRISTMAS CRAFTS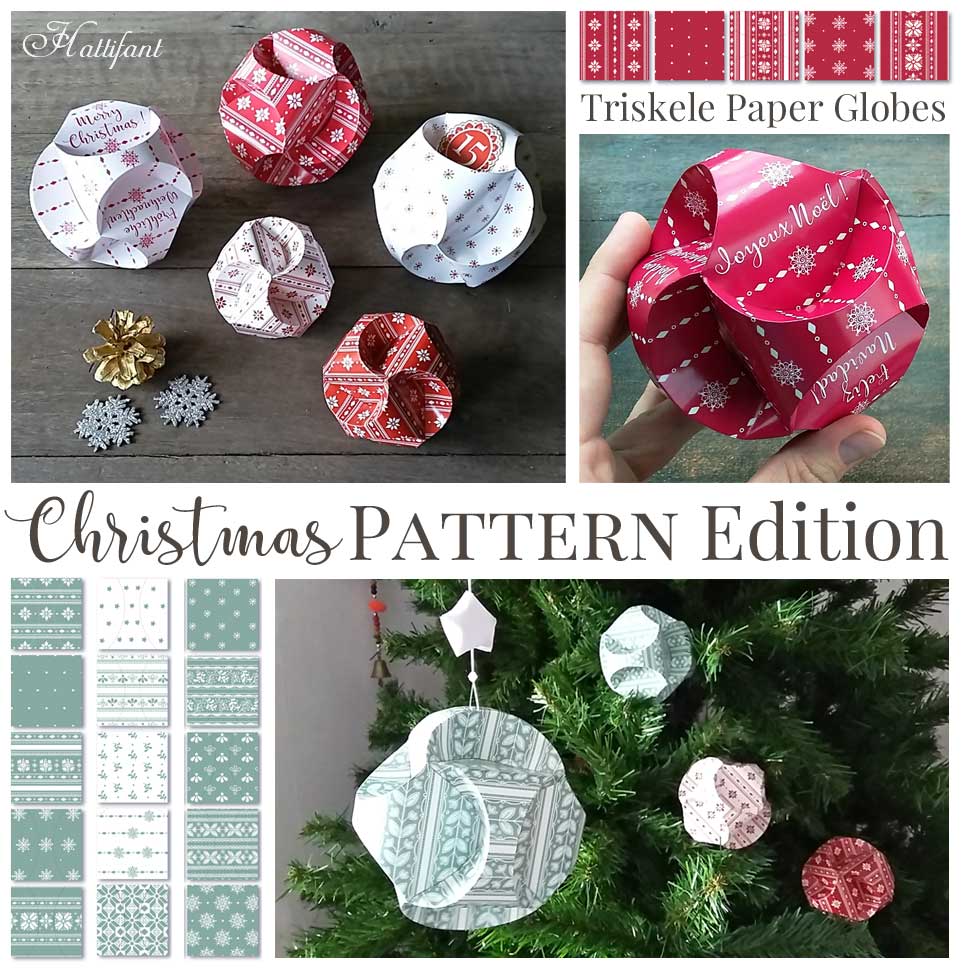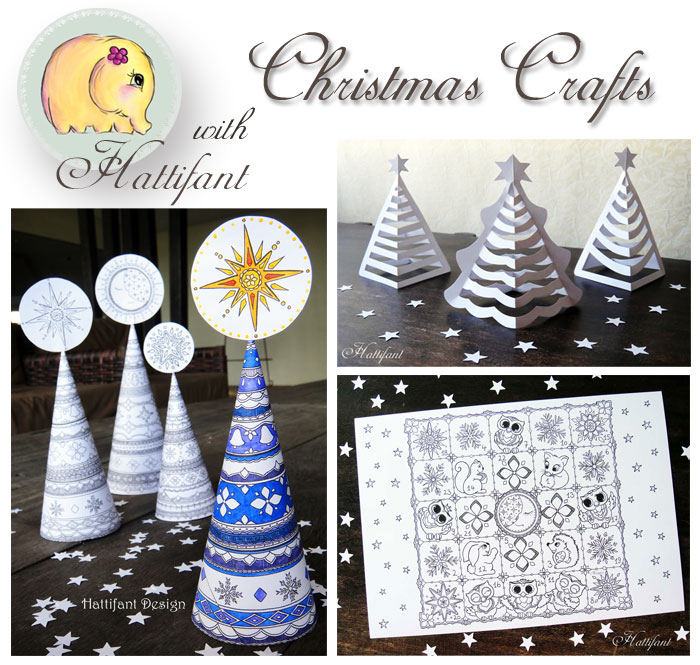 CHRISTMAS presents:
Foldables
Triskele Paper Globes to Color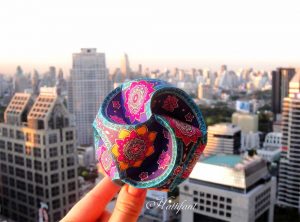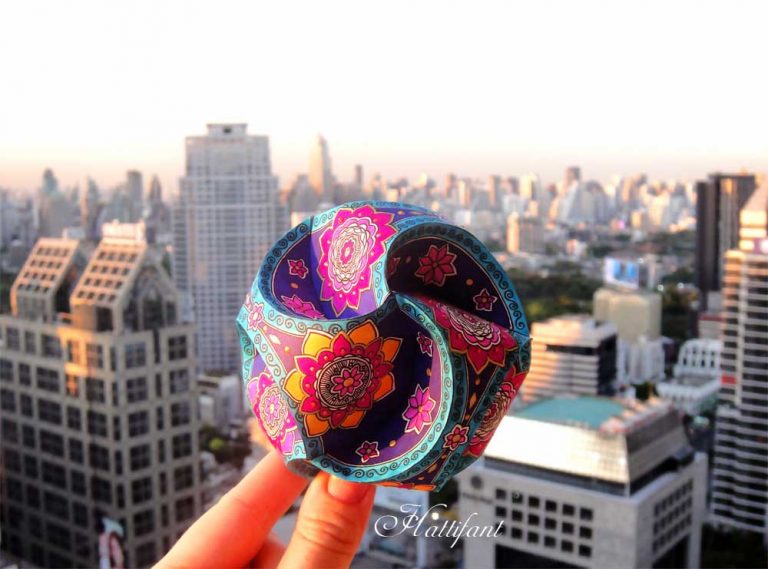 For more Autumn & Winter coloring…
Owl Coloring Pages
Coloring Pages featuring Quotes

Woodland Cuties Coloring Page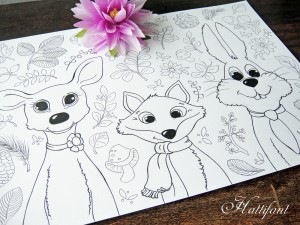 POKEMON Fun:
Pokemon Endless Cards
Pokemon Kaleidocycles

---
You like Hattifant's designs, toys & décor? Why not LIKE Hattifant on Facebook and always be up-to-date with Hattifant's latest adventures…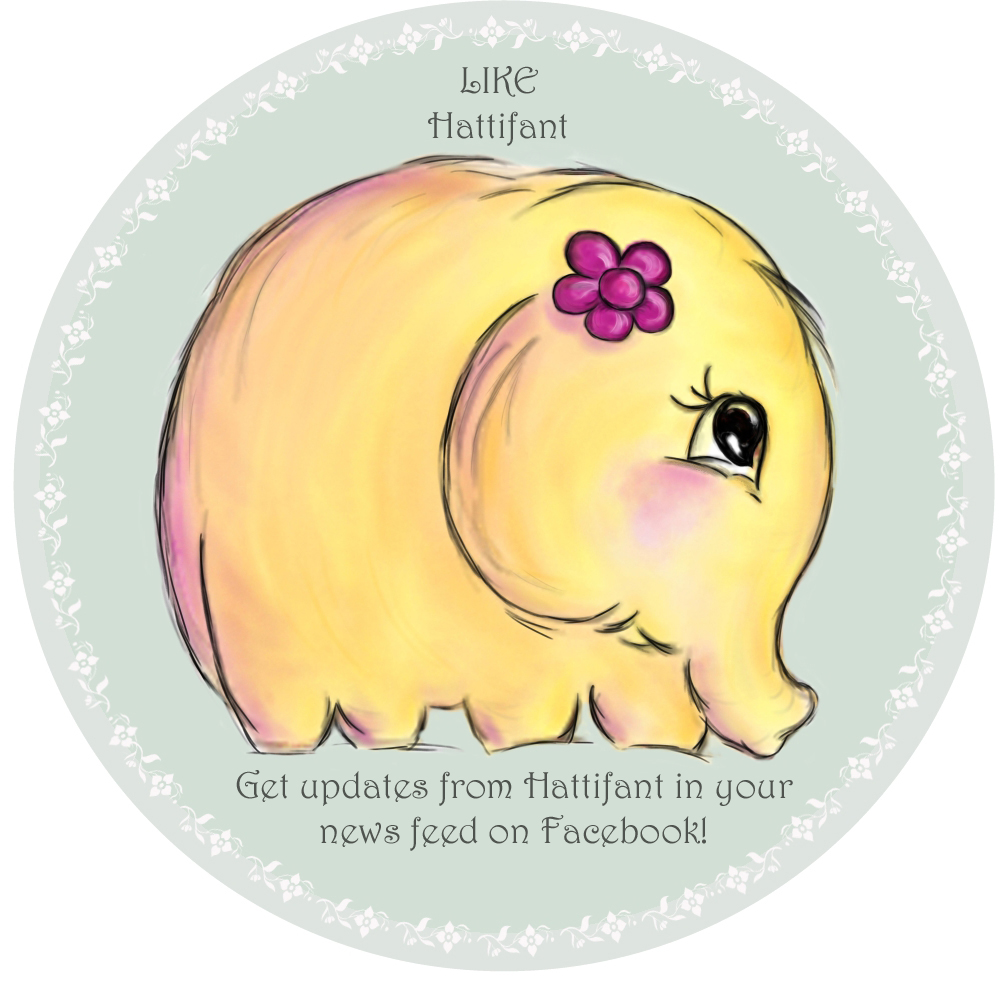 PERSONAL AND NON-COMMERCIAL USE LIMITATION
NO DIRECT LINKS TO PRINTABLES ALLOWED!
Please kindly note that the use of the Hattifant Site and its services (e.g. downloads) offered, are for your personal and non-commercial use only. You may not publish, license or create derivative works (for commercial use) from, transfer, or sell any information, products, downloads or services obtained from the Services. Hattifant is the sole owner of all content on the Hattifant Site, unless stated otherwise. You may borrow pictures but always name the source and link to the Hattifant Site, please. It would be lovely if you sent an email to manja(at)hattifant(dot)com in this case.
Thank you!