Hattifant's Owl Paper Toys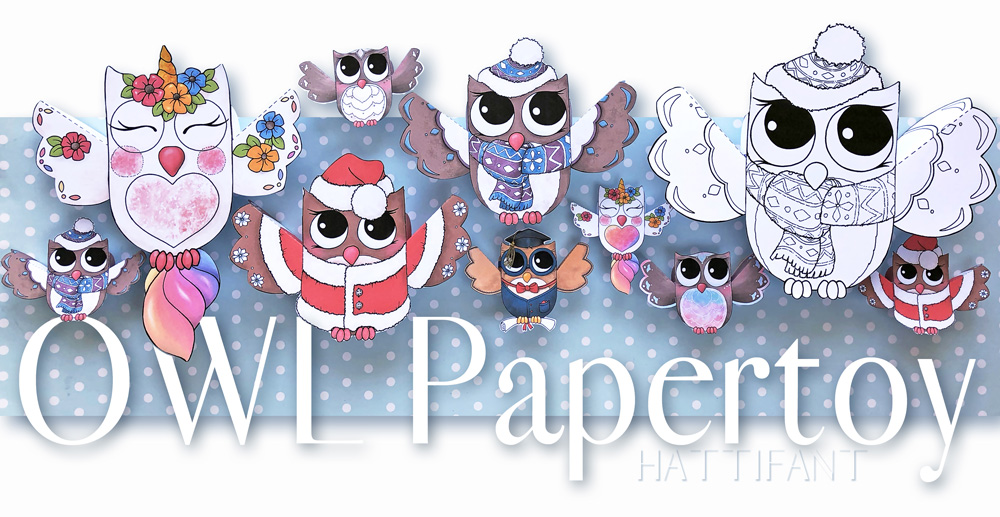 We have some absolutely super cute Owl Paper Toys for you today!
Then fun we had creating them!!! There are 5 different little owls: a fluffy Owl, a Winter Owl, a Santa Owl and a Graduation Owl! And last but not least an Owl dressed up as a unicorn: an Owlicorn! Hurray!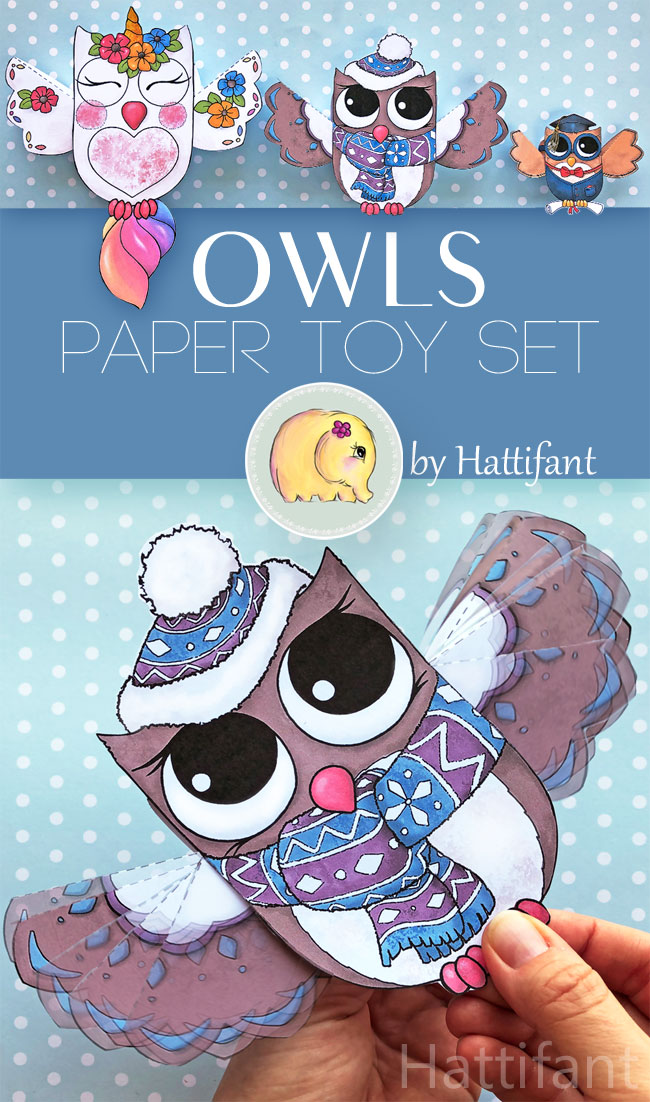 And you know what?! You can make it flap its wings!!! Sooo exciting!
Watch the beginning of the HOW TO – Video just down below!
TUTORIAL
You will need:
Printables (see further below)
Paper (165gsm and stronger)
Coloring pens
Scissors
Glue
PRINTABLES
This bundle includes 5 different owls in 3 different sizes TO COLOR IN and IN COLOR.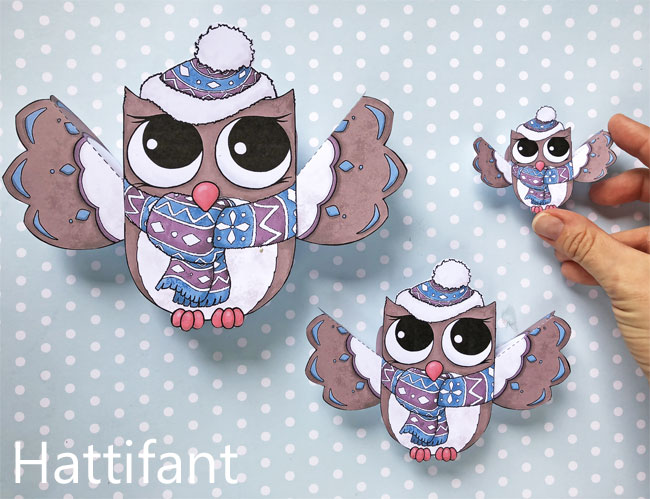 This is our little Winter Owl whom you have already met in the video! The big owl measures approximately 16cm in length, the smaller one 11cm and the little mini version (my favorite) is 6cm tall from pompom to toes.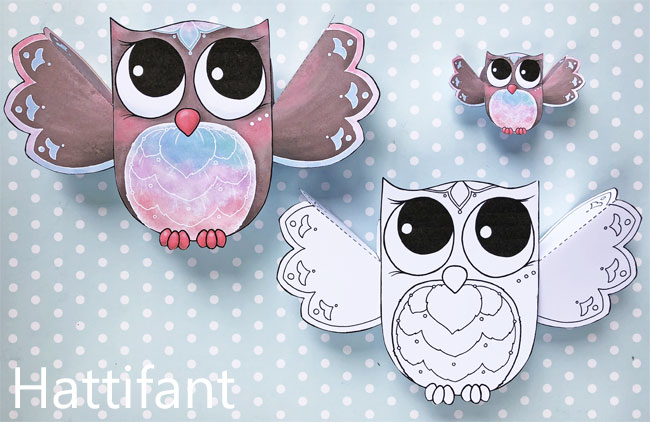 All sizes can be colored in or when time is lacking or you simply don't feel like coloring then there is a readily colored version for you!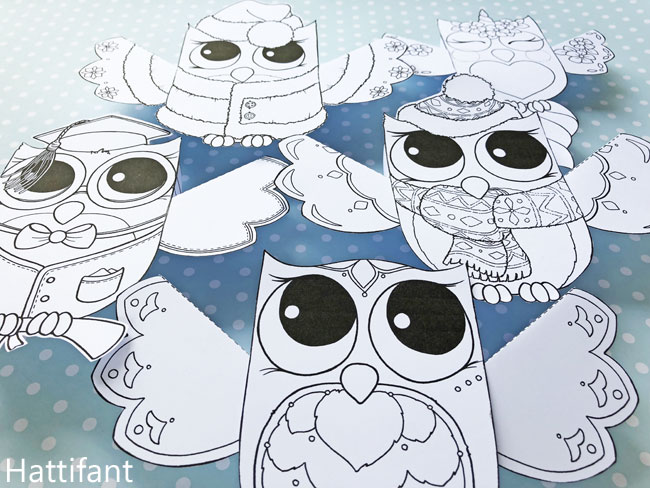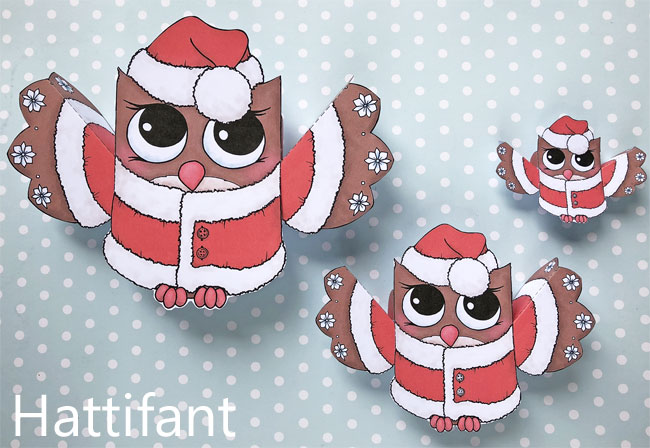 Look at this cute Santa Owl! So happy how it turned out!
And since we are HUGE fans of unicorns I also created an OWLICORN! Teehee… very pleased to say the least.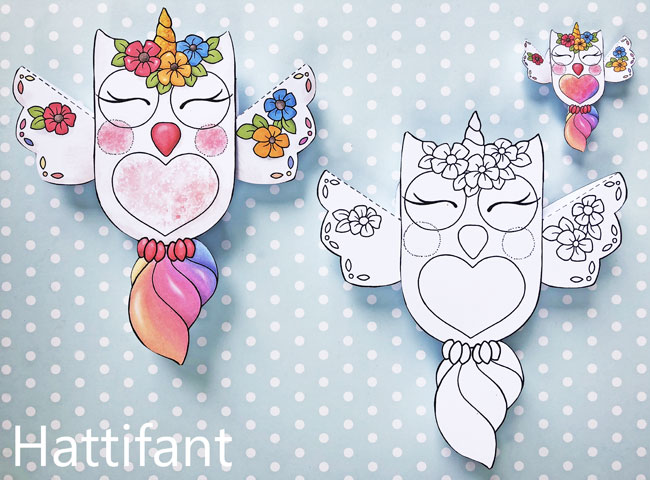 And last but not least I designed a Graduation Owl, too!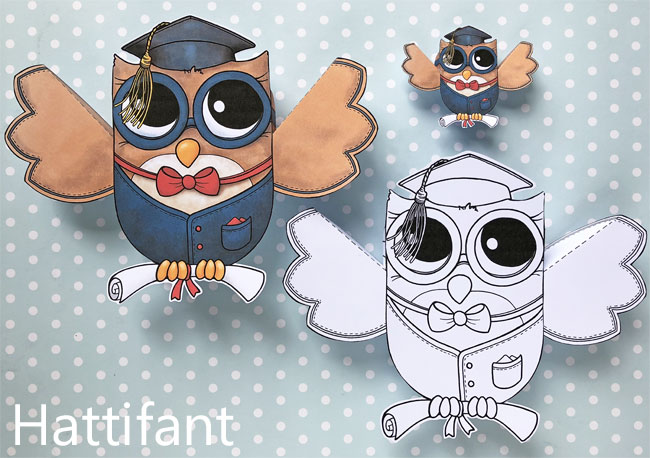 Now it's time for me to let you print off your templates and make your own owl paper toys!
Enjoy and have the most of fun!!!
MORE Owl Coloring Pages:
POM POM Owl Paper Craft
Owl Coloring PagesBeing Up with the Owls
Owl Family Love
Owl Adventcalendar
Kaleidocycle Papertoy with Owl
You like Hattifant's designs, toys & décor? Why not LIKE Hattifant on Facebook and always be up-to-date with Hattifant's latest adventures…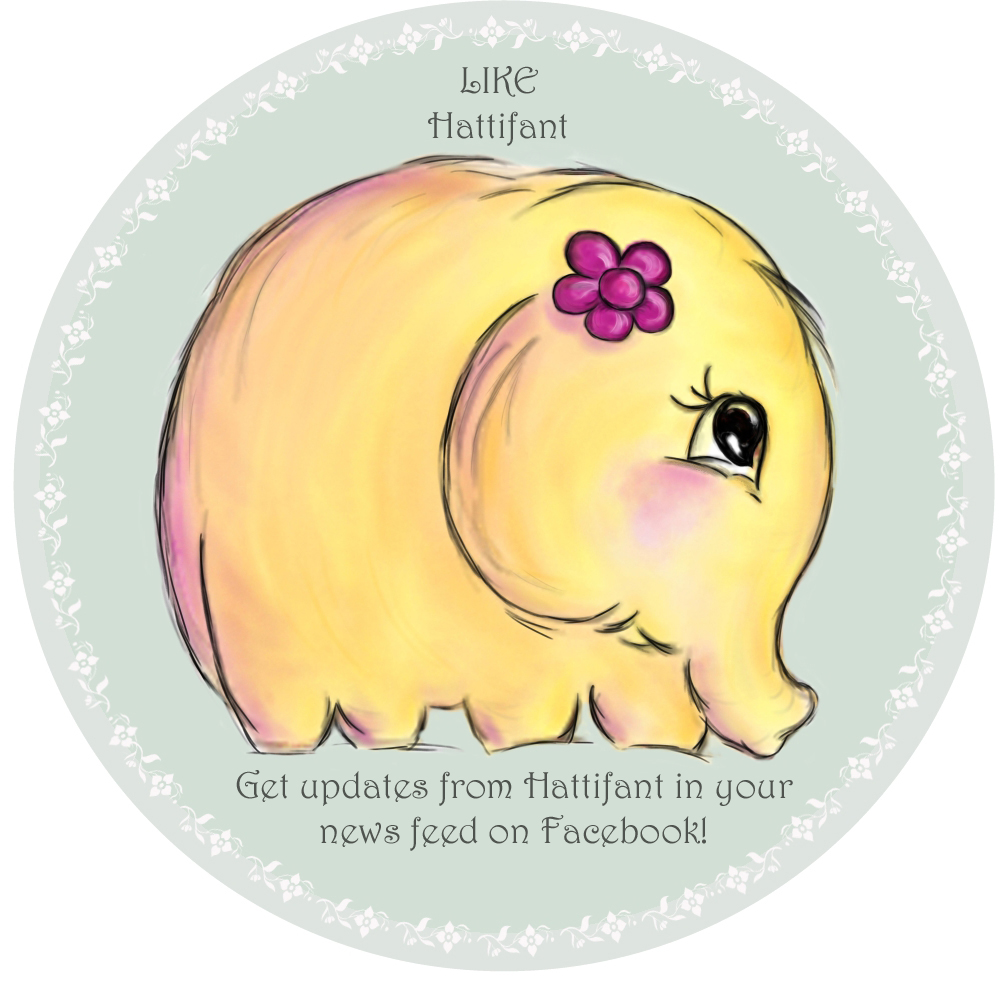 PERSONAL AND NON-COMMERCIAL USE LIMITATION
NO DIRECT LINKS TO PRINTABLES ALLOWED!
Please kindly note that the use of the Hattifant Site and its services (e.g. downloads) offered, are for your personal and non-commercial use only. You may not publish, license or create derivative works (for commercial use) from, transfer, or sell any information, products, downloads or services obtained from the Services. Hattifant is the sole owner of all content on the Hattifant Site, unless stated otherwise. You may borrow pictures but always name the source and link to the Hattifant Site, please. It would be lovely if you sent an email to manja(at)hattifant(dot)com in this case.
Thank you!