Hattifant's Owl Paper Toys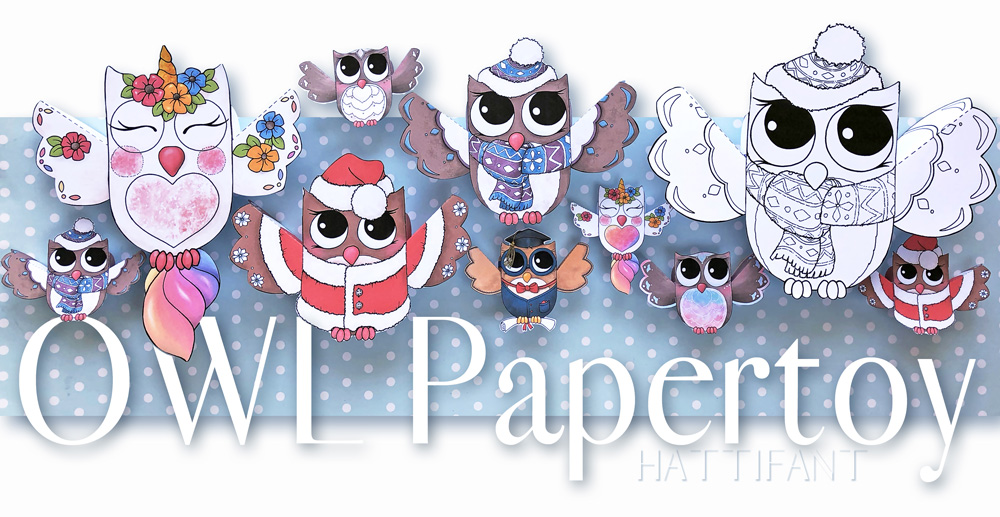 We have some absolutely super cute Owl Paper Toys for you today!
Then fun we had creating them!!! There are 5 different little owls: a fluffy Owl, a Winter Owl, a Santa Owl and a Graduation Owl! And last but not least an Owl dressed up as a unicorn: an Owlicorn! Hurray!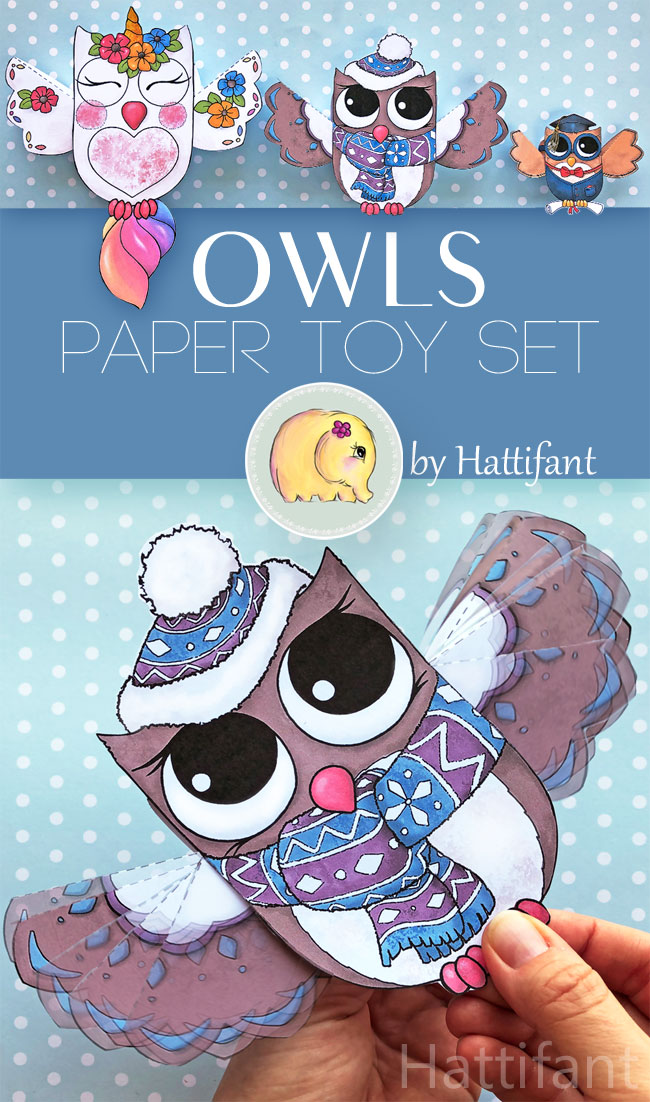 And you know what?! You can make it flap its wings!!! Sooo exciting!
Watch the beginning of the HOW TO – Video just down below!
TUTORIAL