Mama and Baby Owl Love Coloring Page
Hattifant LOVES owls! And I know many of you do, too! If you are one of them then you will simply adore these: Hattifant's little Baby Owl and Mama and Baby Owl Love Coloring Pages!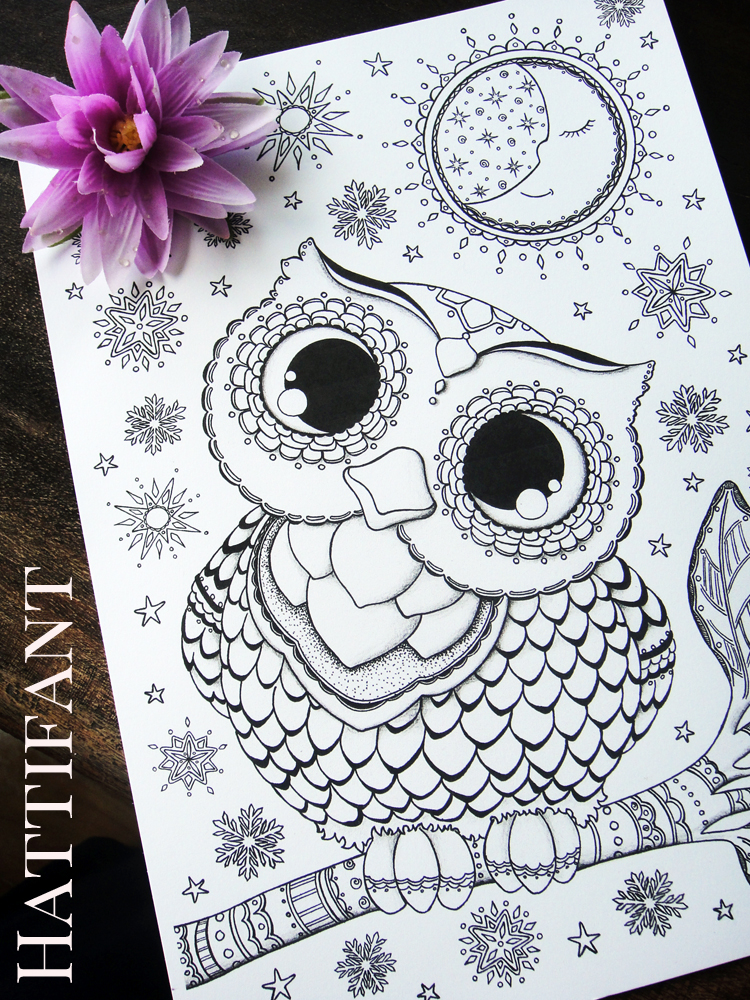 The cutie above – Hattifant's little Baby Owl – will find a permanent home with RedTedArt who loves owls just like we do and will help our owls to travel the world and fly into your home, too.
You will find the link to the printable towards the end of this page! Cheeky, I know but I do want to keep you here just a little longer! Forgive me…
There is a very good reason! I already mentioned another Owl Coloring Page, right?! I also have this lovely little Owl family… a Mama Owl & Baby Owl cuddling up together. The joy of parenthood! I very much cherish these moments when my little ones come to snuggle! Simply precious and such a moment in time when you hold on to yours and they hold on to you in perfect harmony is the very foundation of this Mama and Baby Owl Love Coloring Page!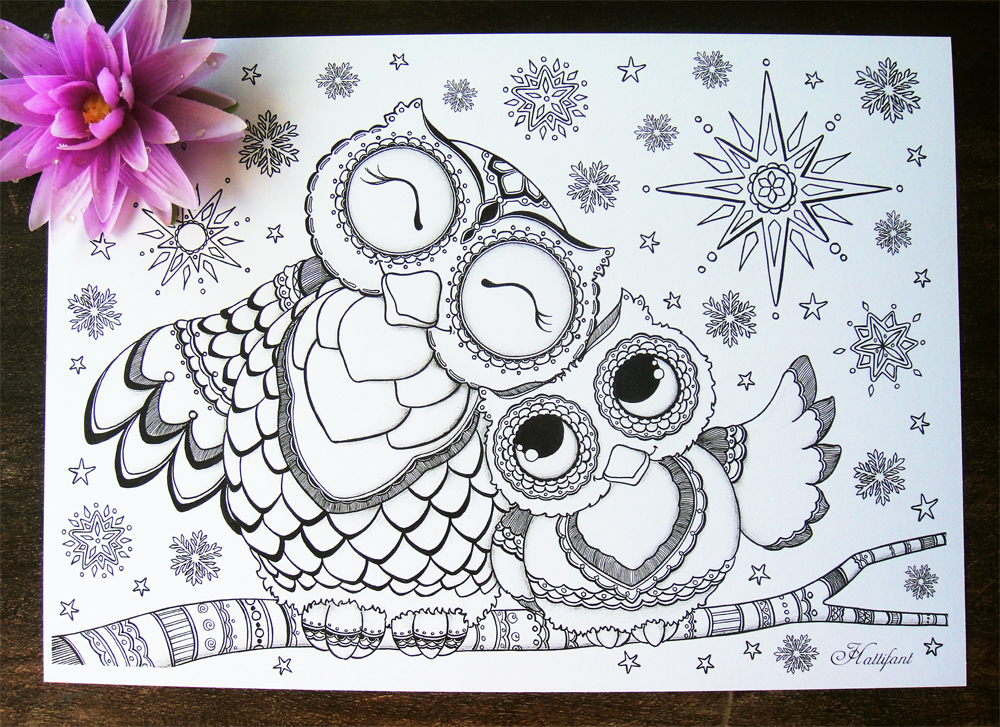 PRINTABLES
This adorable Mama and Baby Owl Love Coloring Page is available in a digital BUNDLE in high quality (no compression):
Mama & Baby Owl Coloring Page US Letter Size (11 x 8,5 inches) in JPG and PDF format
Mama & Baby Owl Coloring Page A4 Size in JPG and PDF format
Mama & Baby Owl Coloring Page A3 Size in JPG format
Mama & Baby Owl Foldable Card (folded appr. 7,5 x 5 inches) in PDF
BONUS: Baby Owl Foldable Card in PDF
Extra 😉 BONUS: Baby Owl Coloring Page/Print A3 Size JPG format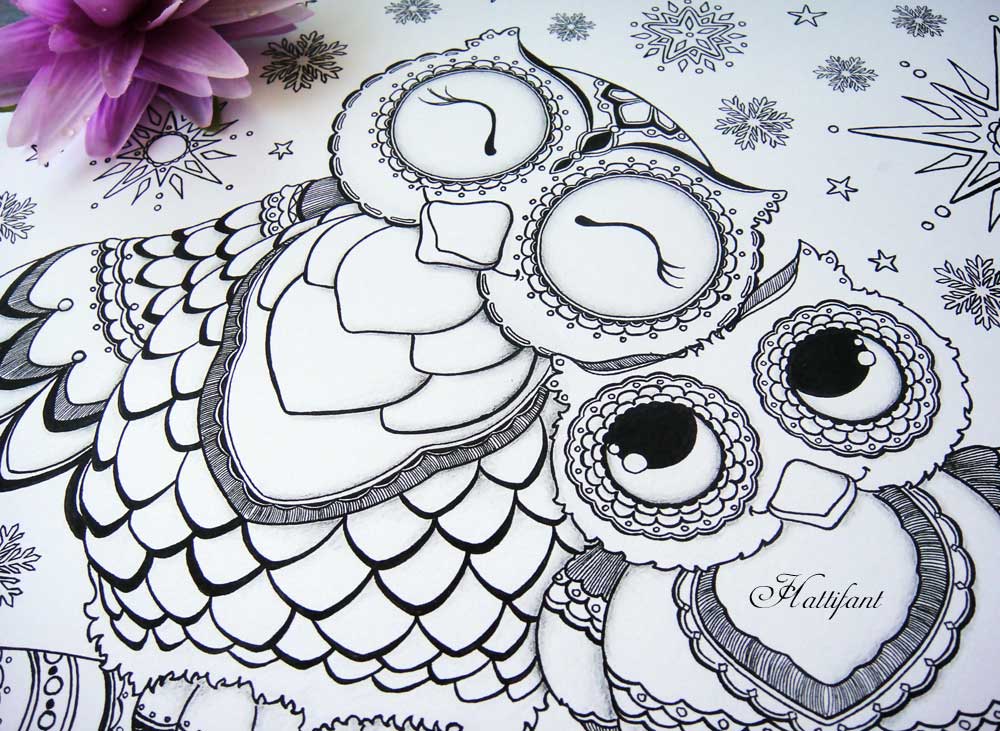 These two are so adorable together! And here is what the foldable card will look like…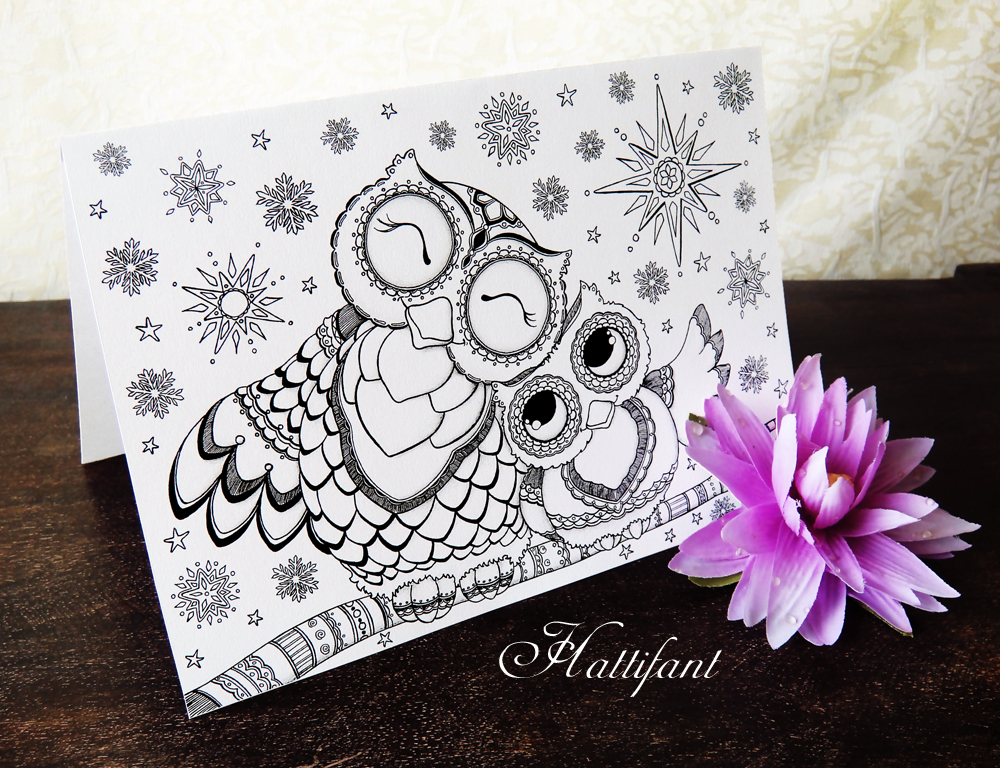 You can color them and send them to your loved ones OR simply send them as black & white and have receiver if the card color them!
And what else is part of the digital Mama and Baby Owl Love Coloring Page Bundle?! A GIGANTIC A3 sized print… So you can take this file to your print shop if you do not have an A3 printer at home. (I believe this should be the case for many of us. 🙂 The A3 print would make gorgeous wall decoration in a nursery!
BONUS
And our BONUS! Baby Owl Foldable Card to send to your loved ones!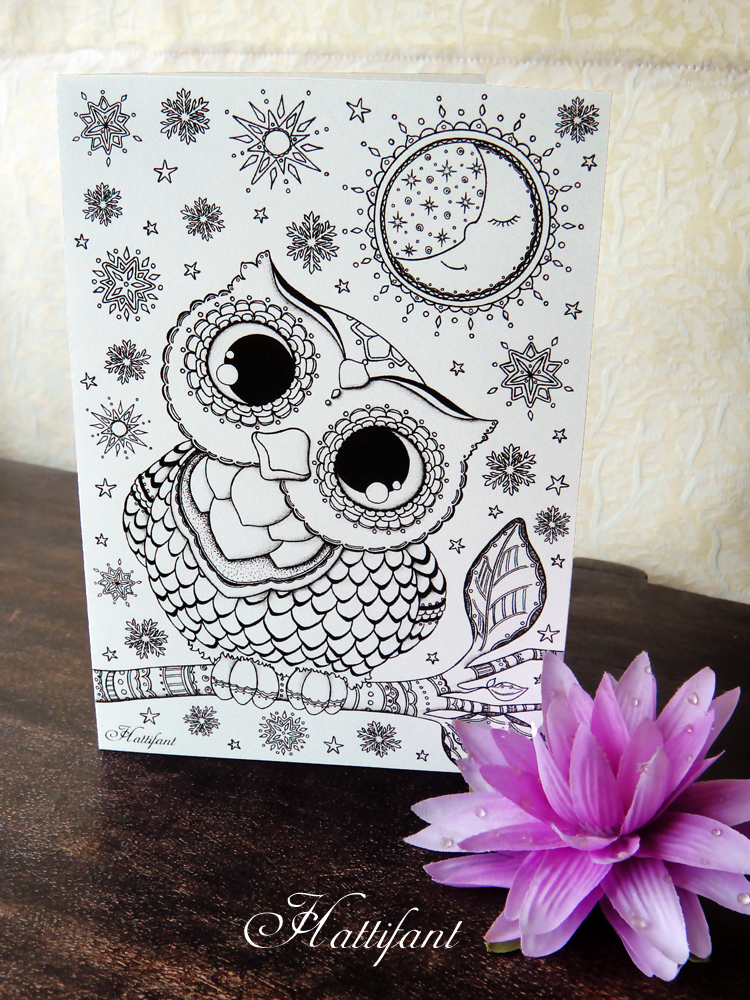 Extra Bonus:
Baby Owl Print in A3 size that you can choose to color or leave as is.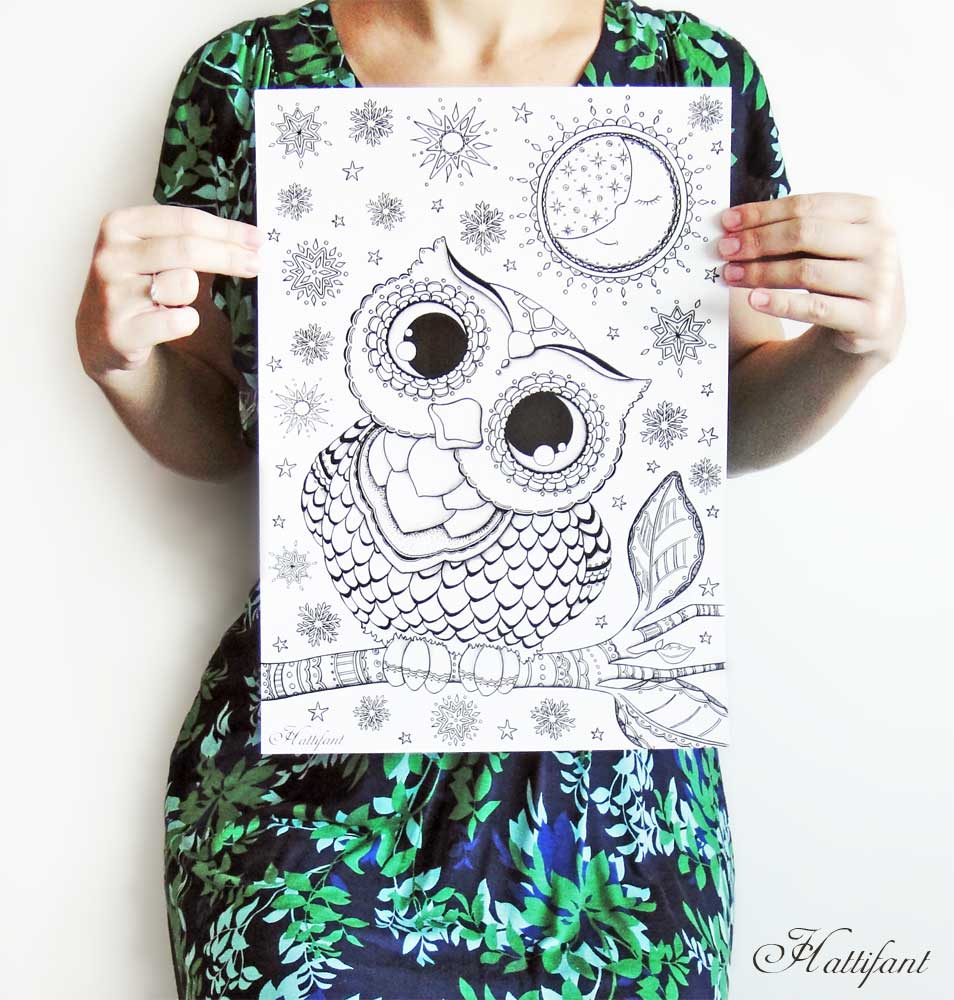 or choose to
Please be aware that this is a digital bundle. No actual physical pages will be sent to you via "snail mail". Immediately after payment you will receive download links and also a confirmation email. You can straight away download and print with the comfort at your own home or your favorite local print shop!
Ooh, and don't forget to get hold of our little Baby Owl Freebie over at RedTedArt's website!!! Click here!
MORE Owl Coloring Pages:
Owl Paper Toy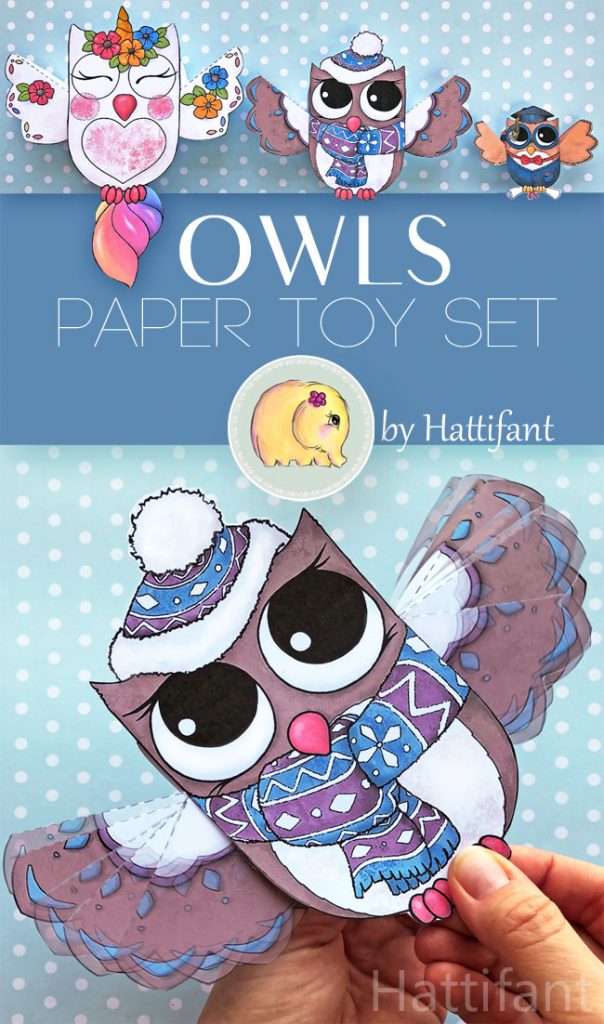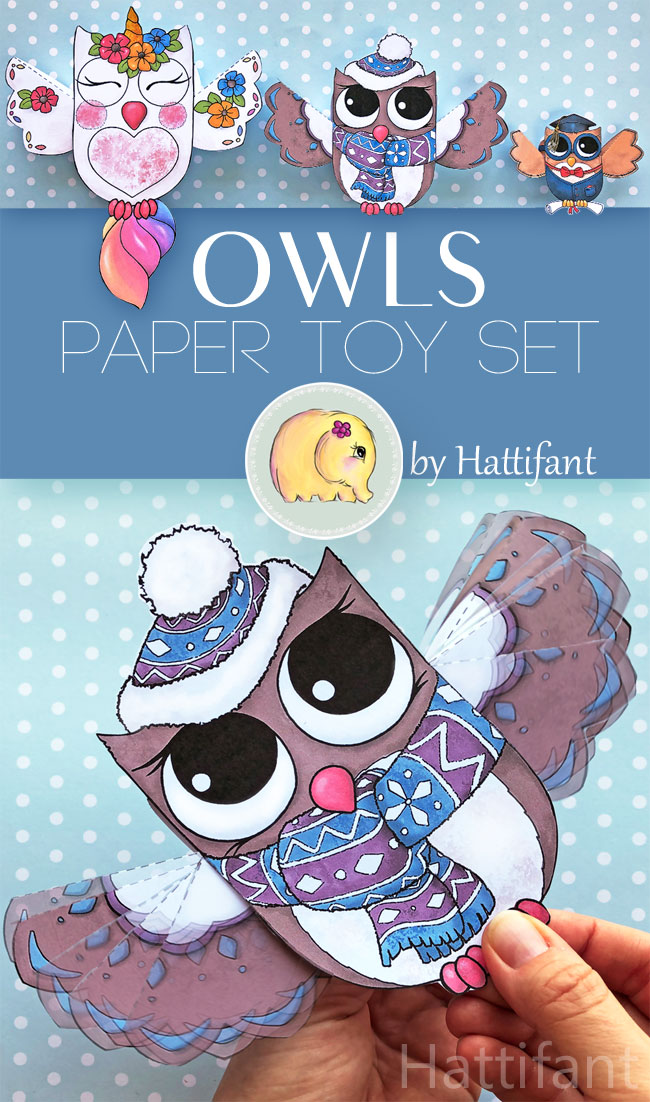 Being Up with the Owls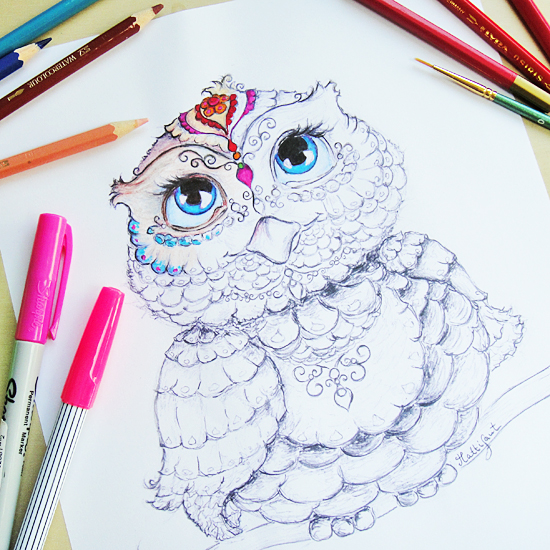 Owl Family Love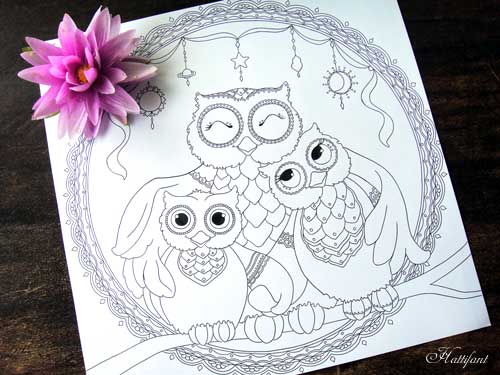 You like Hattifant's designs, toys & décor? Why not LIKE Hattifant on Facebook and always be up-to-date with Hattifant's latest adventures…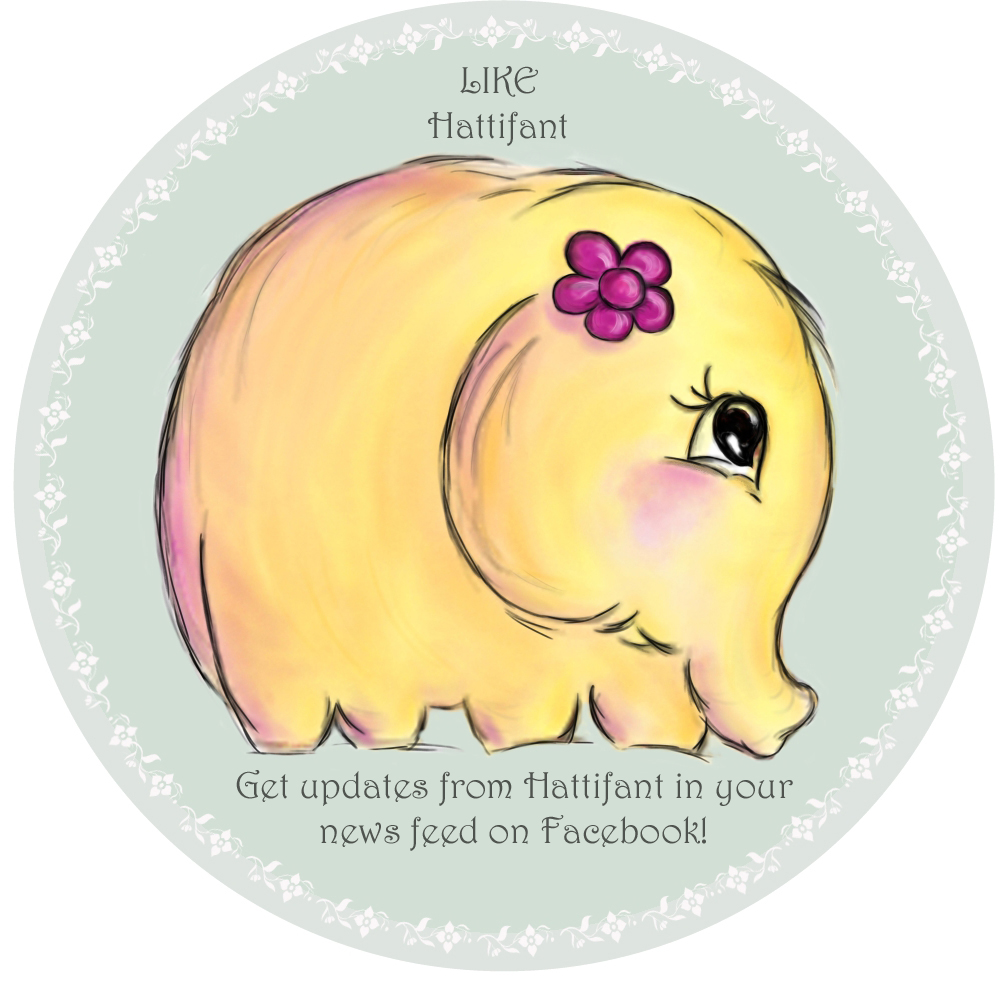 PERSONAL AND NON-COMMERCIAL USE LIMITATION
NO DIRECT LINKS TO PRINTABLES ALLOWED!
Please kindly note that the use of the Hattifant Site and its services (e.g. downloads) offered, are for your personal and non-commercial use only. You may not publish, license or create derivative works (for commercial use) from, transfer, or sell any information, products, downloads or services obtained from the Services. Hattifant is the sole owner of all content on the Hattifant Site, unless stated otherwise. You may borrow pictures but always name the source and link to the Hattifant Site, please. It would be lovely if you sent an email to manja(at)hattifant(dot)com in this case.
Thank you!