Hattifant's MINION Endless Card Fun
It is MINION time!!! Anyone has watched Despicable Me 3 yet?!
You are a big fan?! Well, so are we! And what does Hattifant do when we love something?! We create FANART! YES!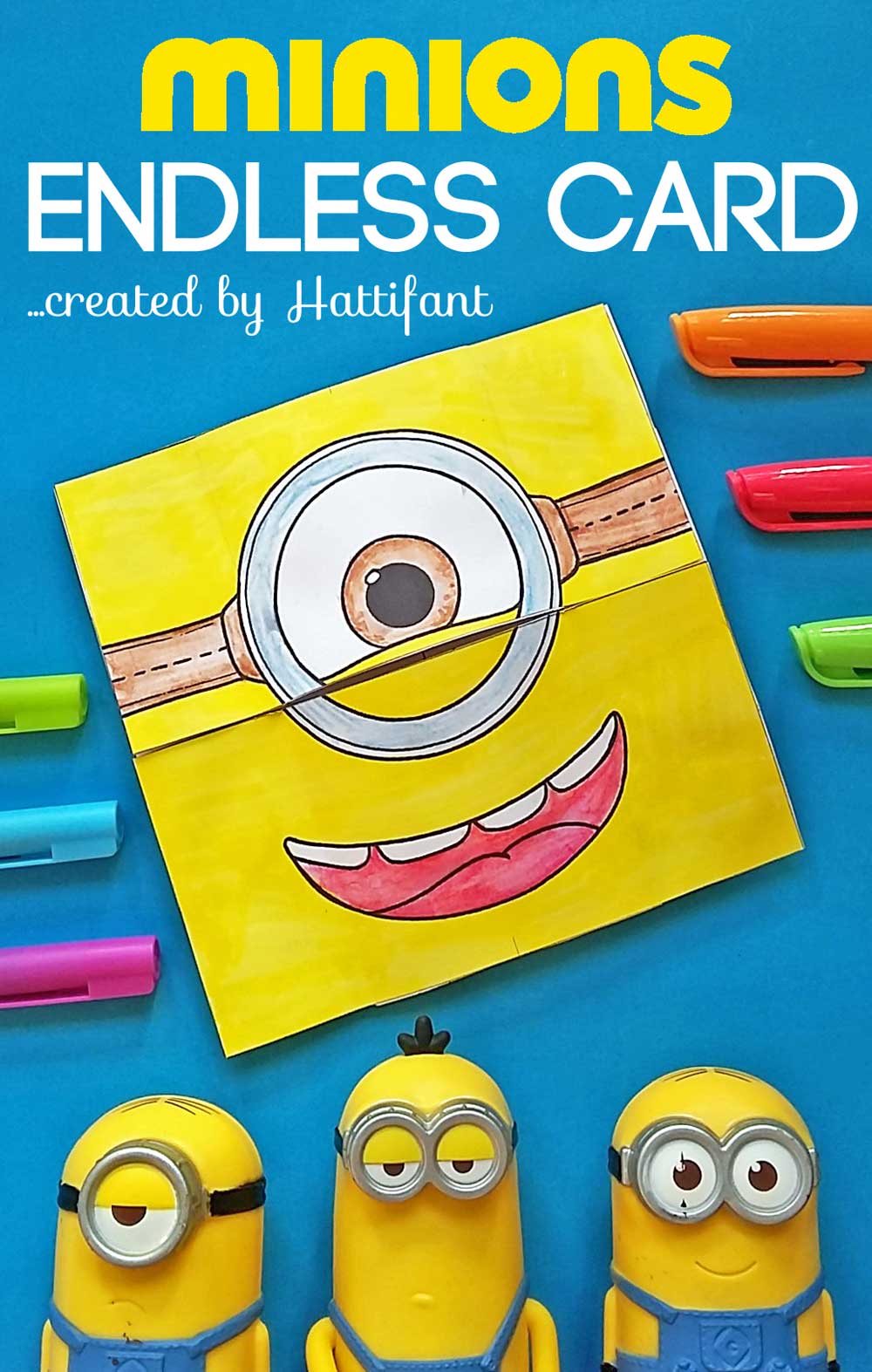 I chose the grumpy little yellow fellow whom I believe is called Stuart. Do let me know if I am wrong here LOL! And I dressed him up as Princess Poppy and Batman!
You think he liked that?!
Yes… of course it had to be an Endless Card. Sooo interested in making one yourself? Then don't miss the Video Tutorial I created for you! Here I show you step by step how to make it. It is a pretty simple craft if you know one or two little tricks!
HOW TO MAKE YOUR MINION ENDLESS CARD
PRINTABLES
I created 3 different sizes for you! BIG, Medium and small. They are for you to color and… I also added a version with a colored background for you!
Have FUN!!!
I have had a look around and found some other cool MINION craft items you might be interested in.
(Yes, these are affiliate links. 🙂 )
We've got LOADS more fun ENDLESS CARDS for you! Check out our POKEMON Endless Card for example!

MORE FROM HATTIFANT:
Mandala Calendar to Color In
Mia – The Cutest Paper Cactus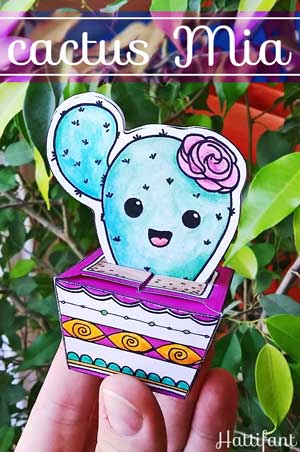 Mandala ENDLESS CARD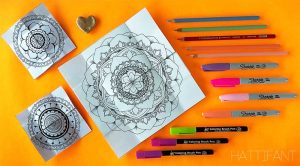 Stripy Animal Card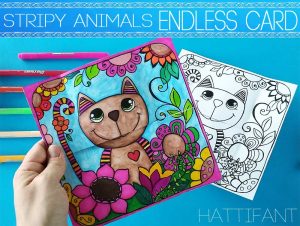 Empowering Endless Cards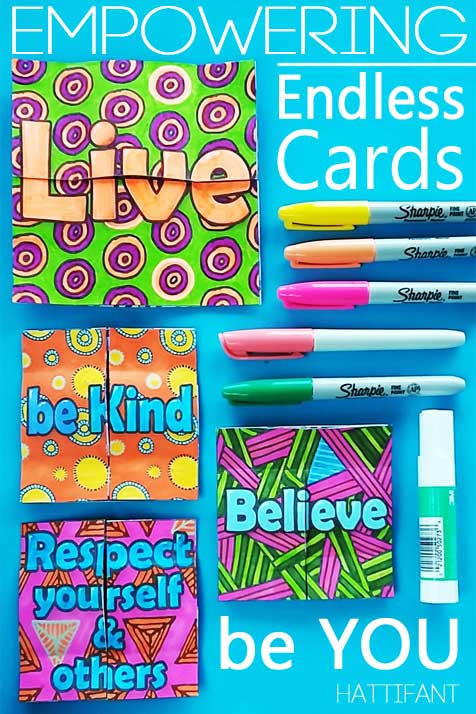 Foldables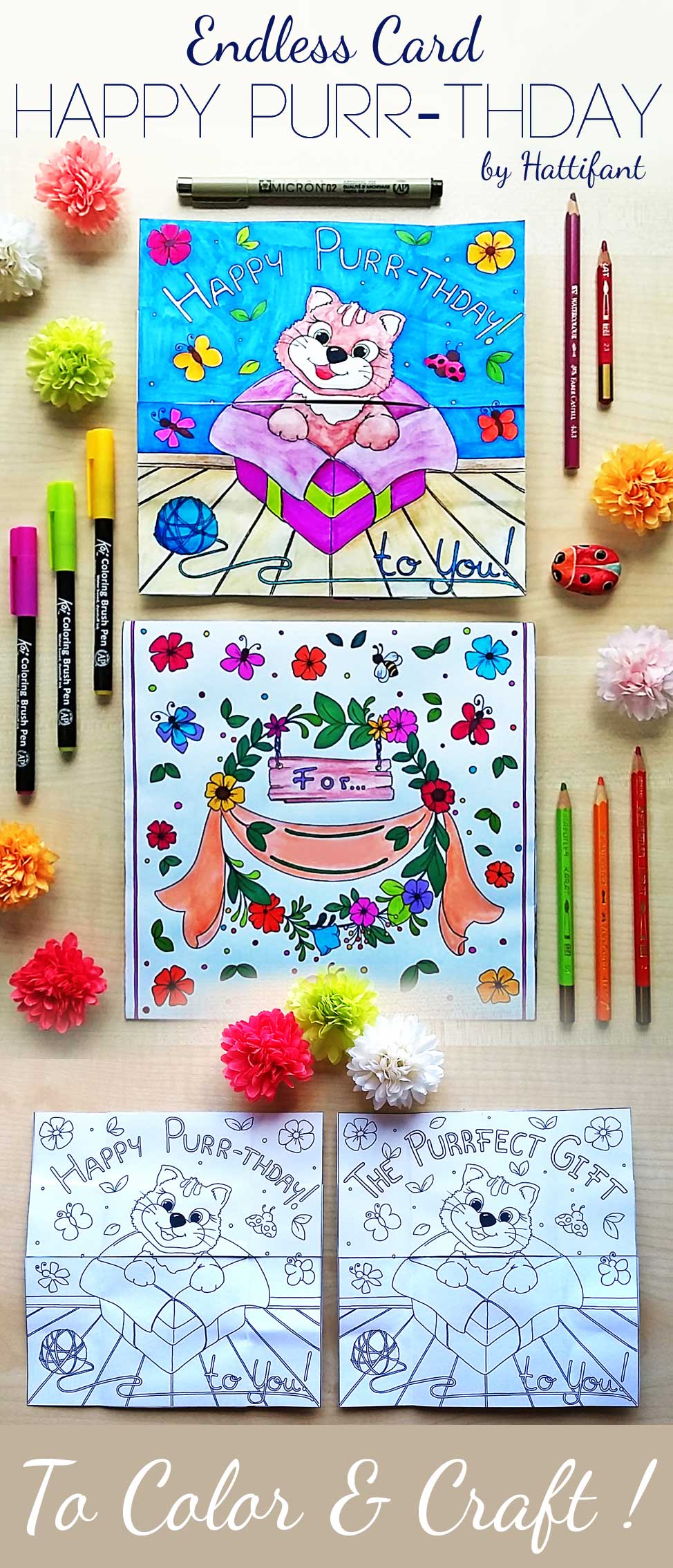 ---
You like Hattifant's designs, toys & décor? Why not LIKE Hattifant on Facebook and always be up-to-date with Hattifant's latest adventures…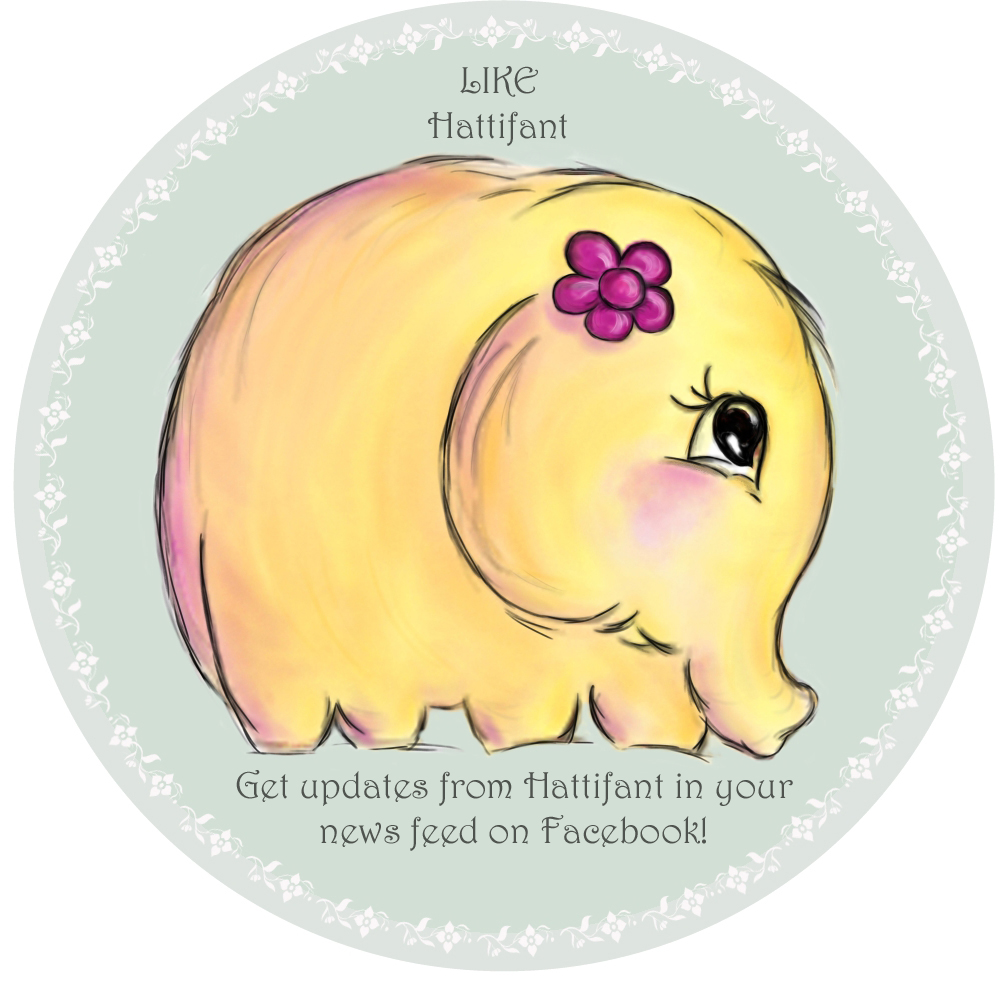 PERSONAL AND NON-COMMERCIAL USE LIMITATION
NO DIRECT LINKS TO PRINTABLES ALLOWED!
Please kindly note that the use of the Hattifant Site and its services (e.g. downloads) offered, are for your personal and non-commercial use only. You may not publish, license or create derivative works (for commercial use) from, transfer, or sell any information, products, downloads or services obtained from the Services. Hattifant is the sole owner of all content on the Hattifant Site, unless stated otherwise. You may borrow pictures but always name the source and link to the Hattifant Site, please. It would be lovely if you sent an email to manja(at)hattifant(dot)com in this case.
Thank you!
Merken
Merken
Merken