Mandala Therapy – Coloring Pages
You all know I am IN LOVE with MANDALAS! And I KNOW so many of you are as well.
So it won't come to you as a surprise if I present you with another two gorgeous Mandala coloring pages.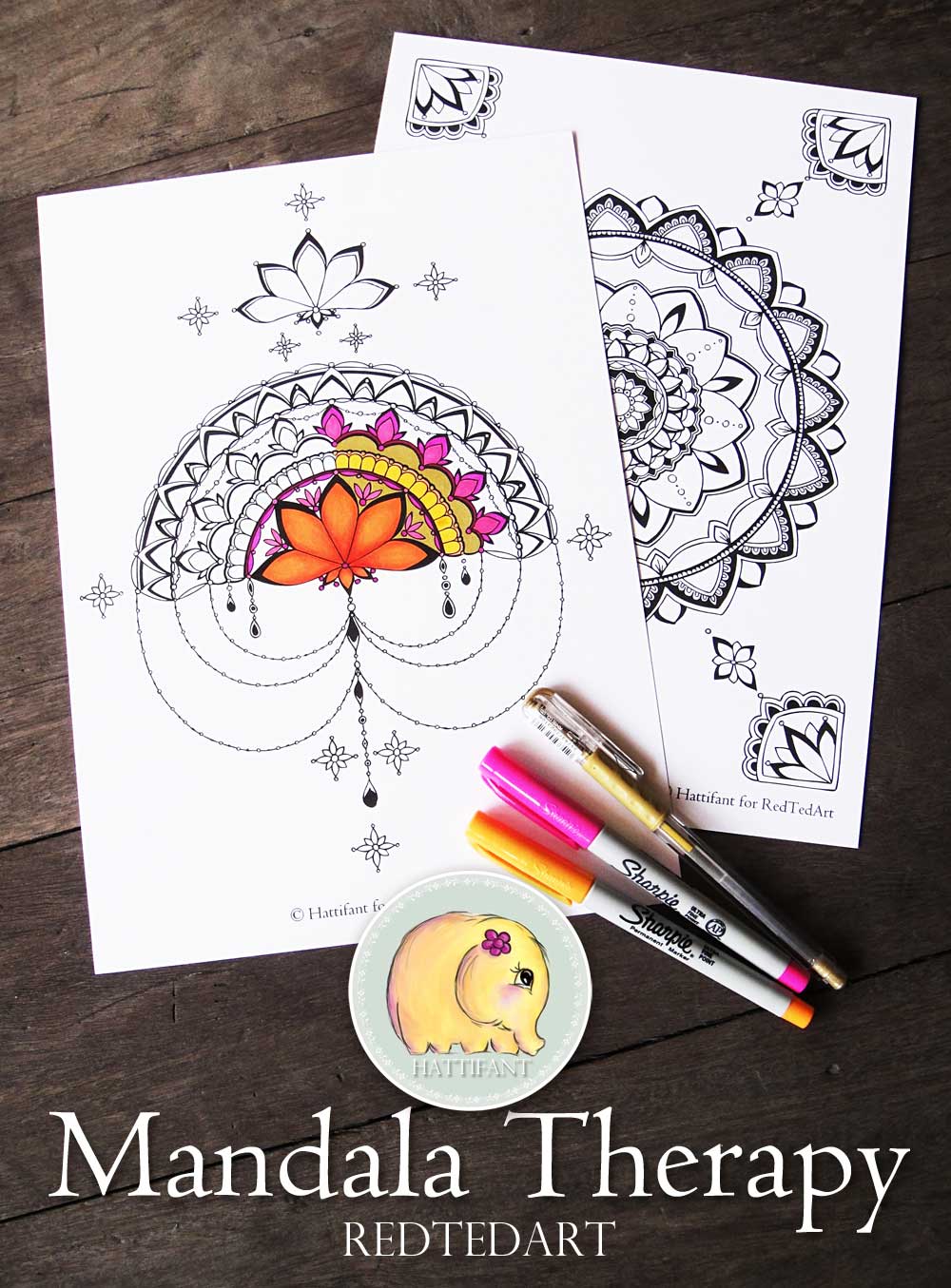 Mandala Therapy – Coloring Pages
I cannot wait for you to get yours and start colouring! And when you have completed your art and would like to share it with me and others why not post with #hattifant and #coloringtribe on to Facebook?
We have a lovely Coloring Group on Facebook called "Coloring Tribe Group – Coloring Pages for Adults". Join us. We love seeing you there to enjoy coloring and art in general together!
Now lets get you started on these beautiful Mandalas.
PRINTABLES for Mandala Therapy – Coloring Pages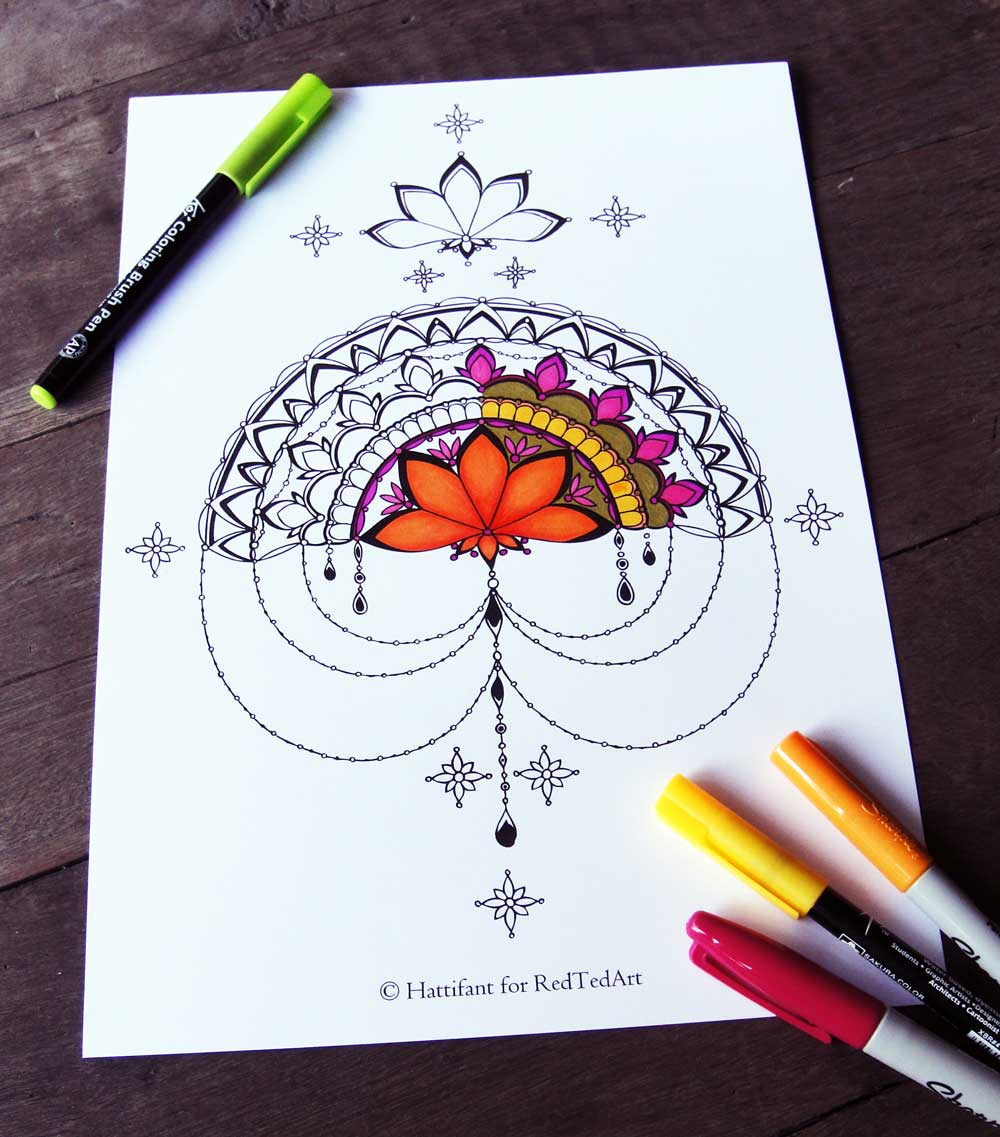 I will be trying a couple of my pens on this. I tend to combine all in one coloring page. For example I like to put a first layer on with my Sakura Koi Coloring Brush Pens and then while the paper is still moist from the Brush Pen I put in details such as shading with my Staedtler Aquarell coloring pens. In the Half Mandala here I also used a golden Gel pen!


Hop on over to Gumroad to get your Half Mandala Coloring Page!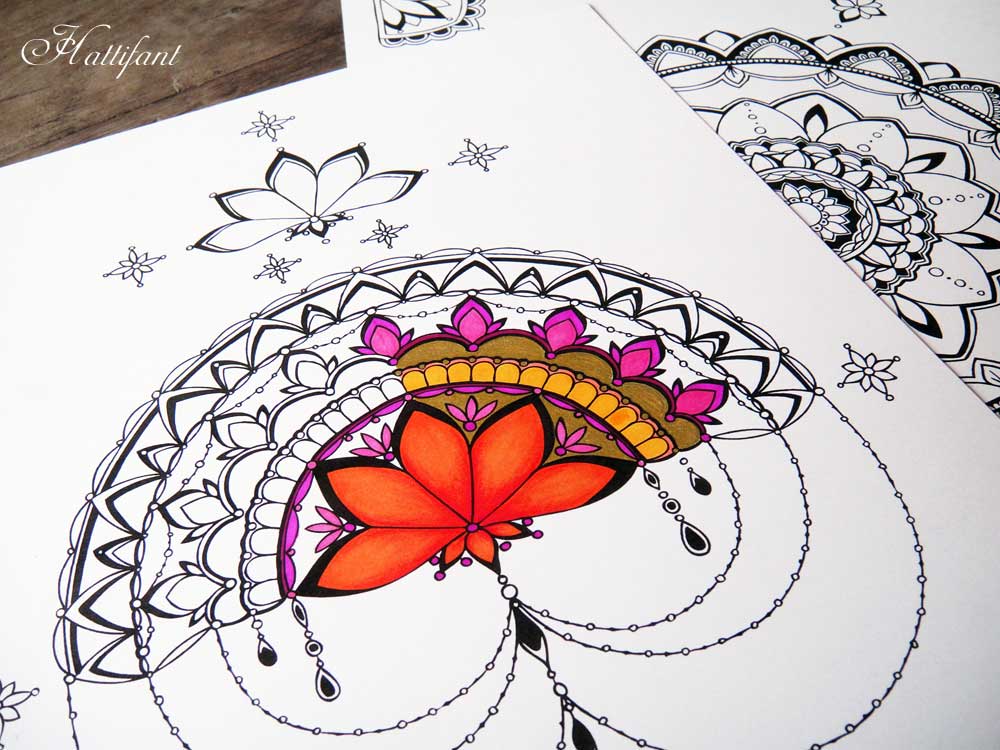 And as you further know me I love working together with my blogger friends. Maggy from Red Ted Art has many many lovely adult coloring pages on her website for you, too.
Hattifant's Full Mandala Coloring Page will be finding a permanent home there!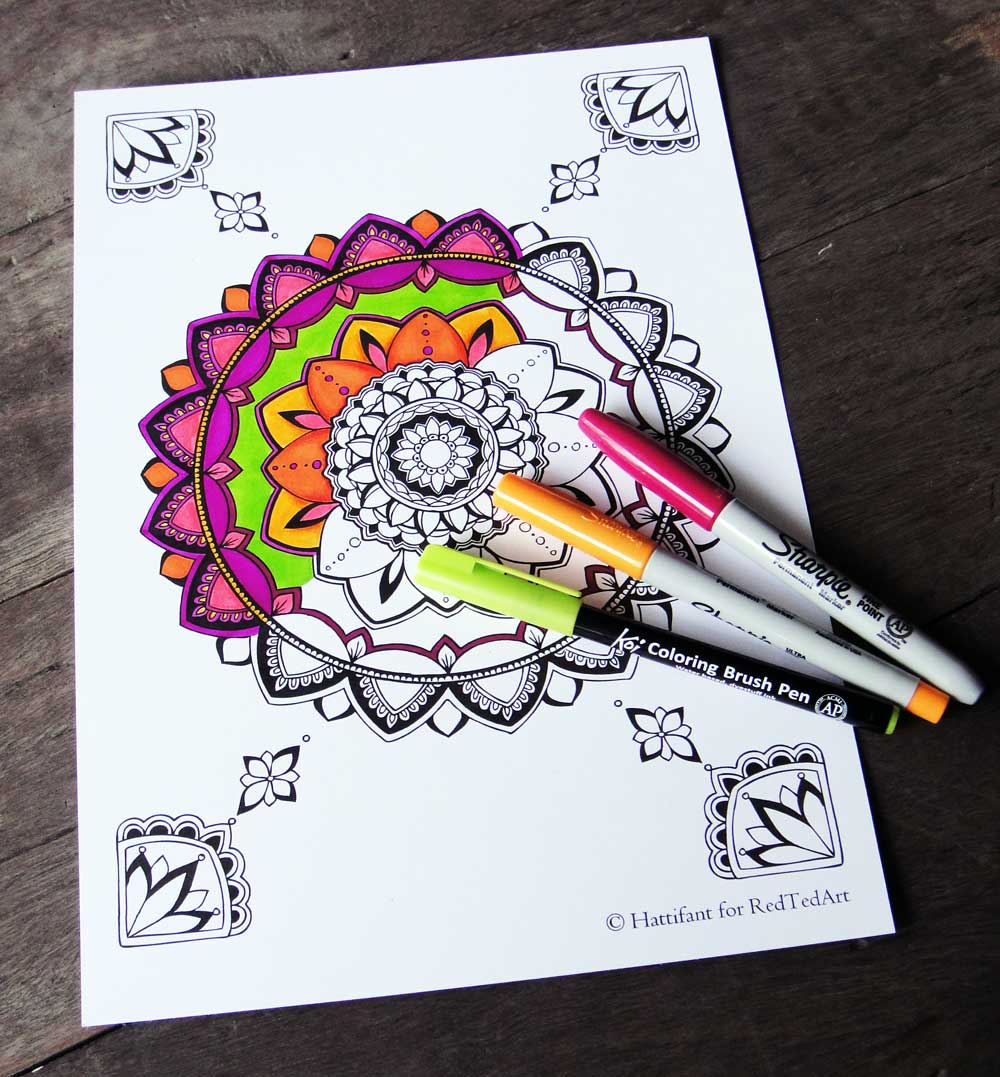 Click here to get to this beautiful Full Mandala by visiting RedTedArt.
Now having started with these lovely Mandalas above I would like to point you in the direction of some other lovely Mandala Coloring Pages I have created for you.
Coloring Flowers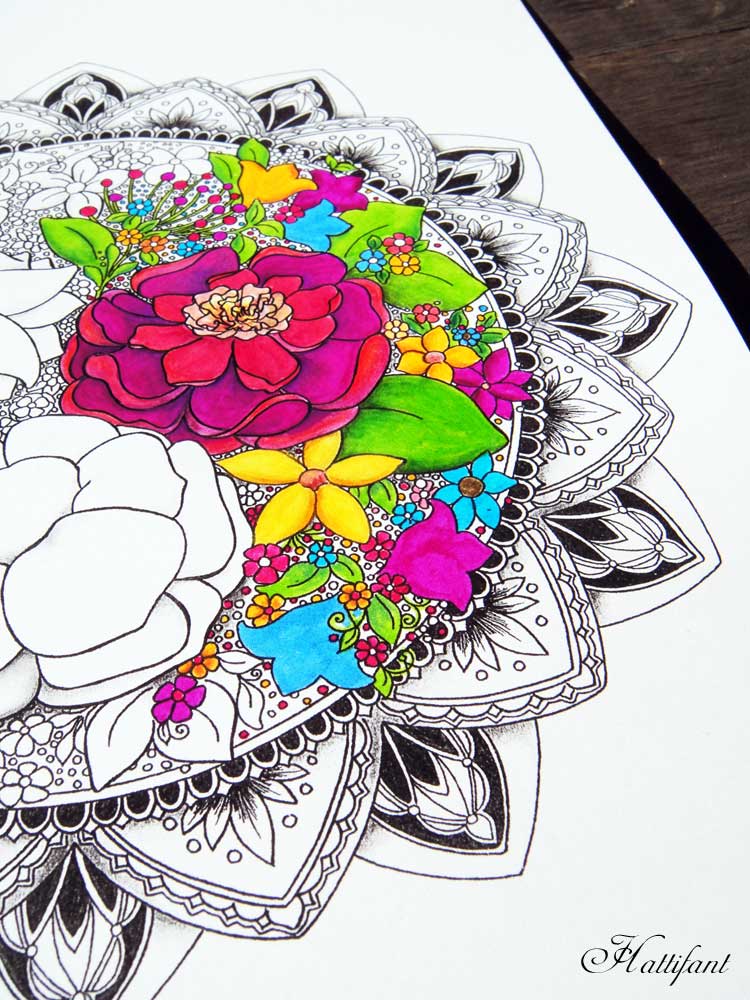 Here are beautiful Mandalas for you to SEND to your loved ones! Coloring with purpose I say! 😉
Mandala Cards

I create a Mandala for you EVERY month as a CALENDAR page! Did you know???
Mandalendar 2016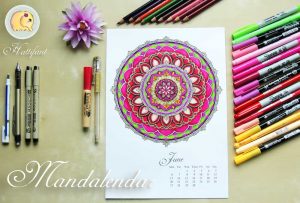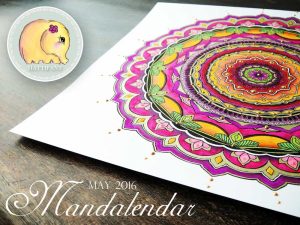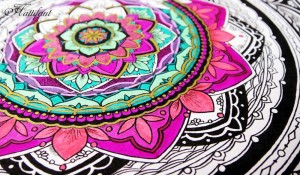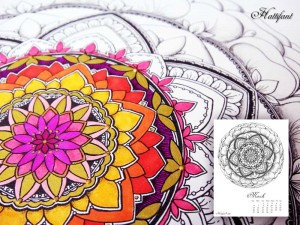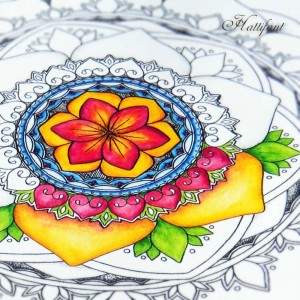 I have created these Mandala Flowers for you as a normal sized coloring page and as a GIANT poster for some family and party fun!
Stress Relief Mandala Flowers

Giant Mandala Flower Doodle Poster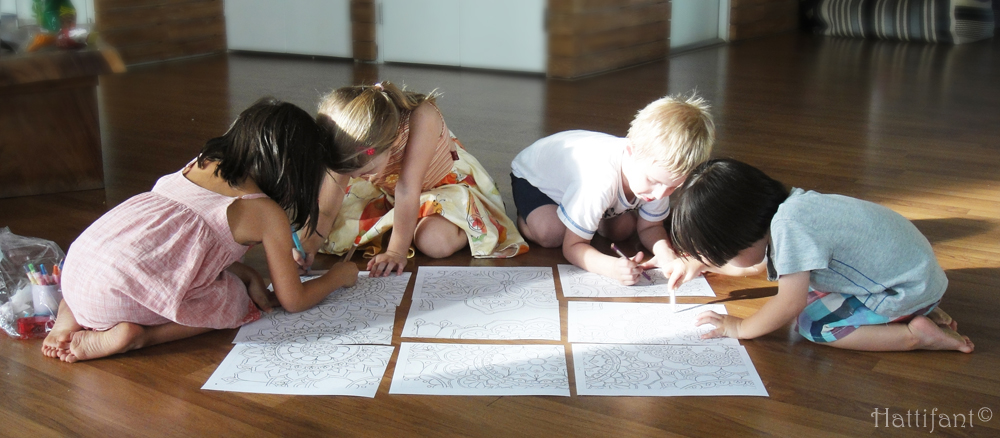 Of course our little Mandala Turtle shall not be forgotten!!!
Mandala Turtle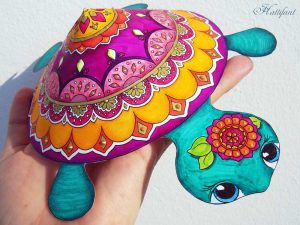 Stress Relief LOTUS Mandala
Stress Relief Doodle Mandala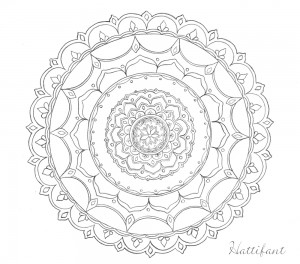 Valentine Mandalas

Mandala Kaleidocycle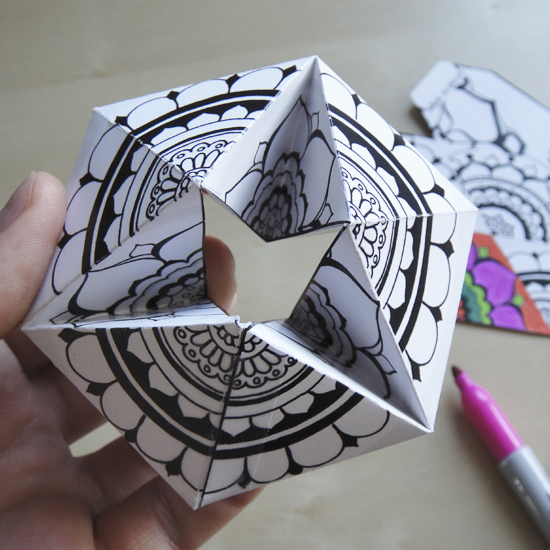 And if you are interested head over to find all Hattifant's coloring pages here:
Stress Relief with Coloring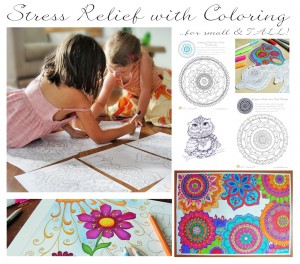 ---
You like Hattifant's designs, toys & décor? Why not LIKE Hattifant on Facebook and always be up-to-date with Hattifant's latest adventures…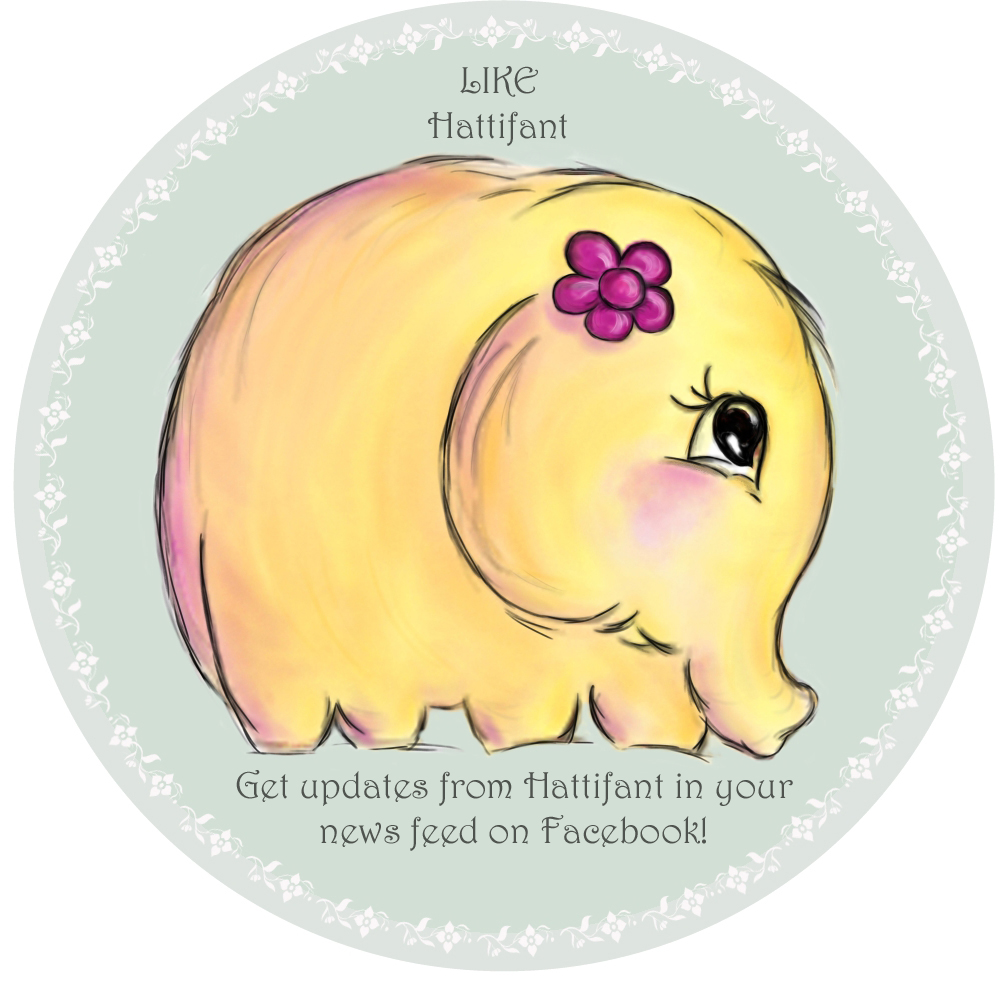 PERSONAL AND NON-COMMERCIAL USE LIMITATION
NO DIRECT LINKS TO PRINTABLES ALLOWED!
Please kindly note that the use of the Hattifant Site and its services (e.g. downloads) offered, are for your personal and non-commercial use only. You may not publish, license or create derivative works (for commercial use) from, transfer, or sell any information, products, downloads or services obtained from the Services. Hattifant is the sole owner of all content on the Hattifant Site, unless stated otherwise. You may borrow pictures but always name the source and link to the Hattifant Site, please. It would be lovely if you sent an email to manja(at)hattifant(dot)com in this case.
Thank you!
Merken