Easter and Spring Crafts in 2016
Spring is near and Easter is here! Here is a quick summary of what Hattifant has on offer for you in case the holidays get too boring or you simply have craft withdrawal symptoms!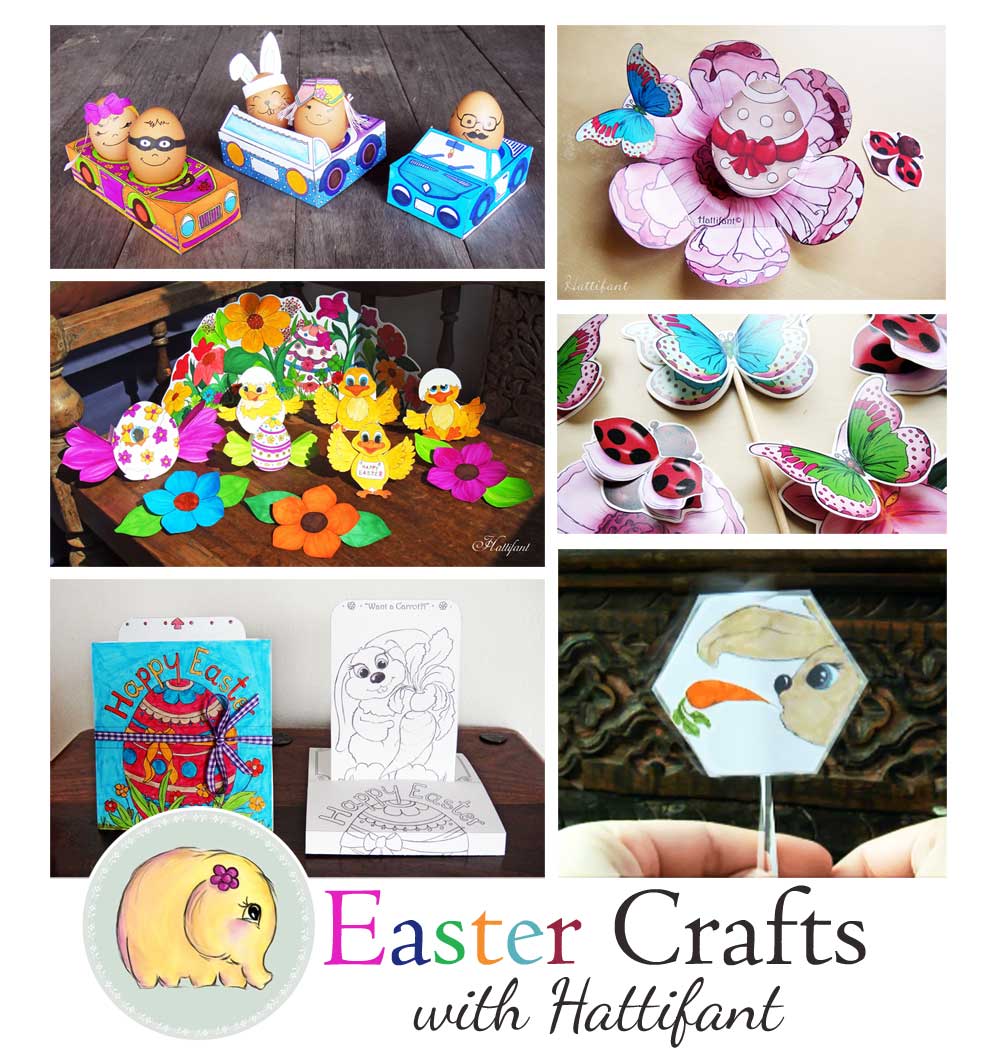 Easter and Spring Crafts in 2016
Our latest Easter Craft additions are:
Easter Egg Automobiles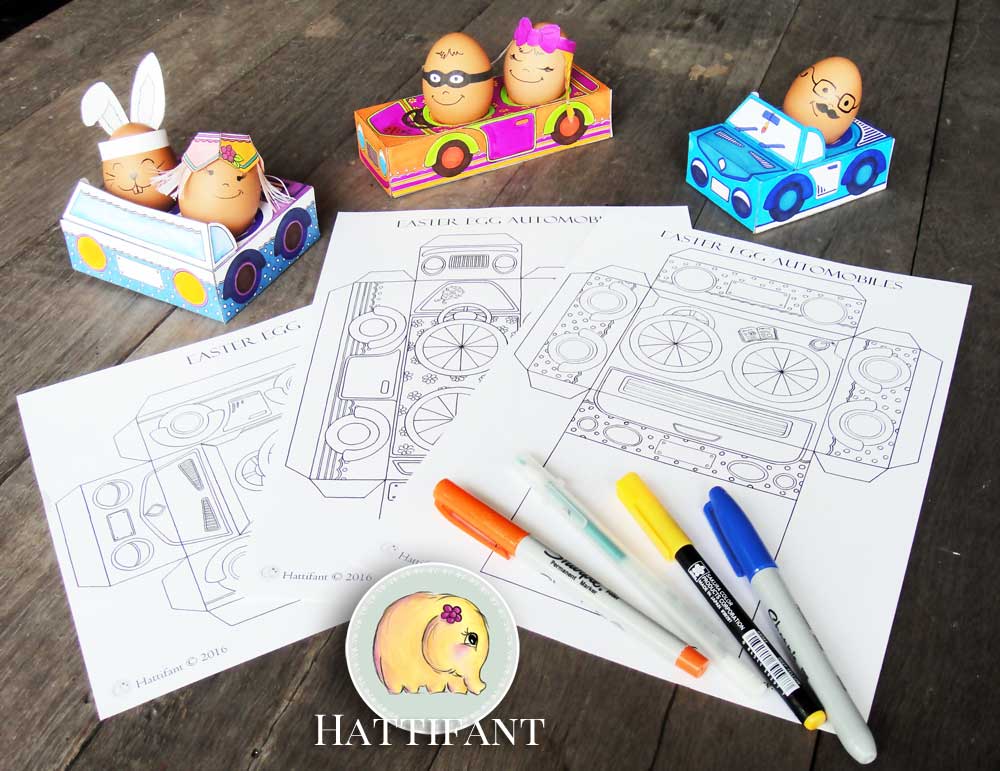 Lots of craft and play fun for the little ones. And certainly a cute decoration for the Easter Sunday breakfast table. And…the cars you can use later on as well. Instead of the eggs use some cute figures that fit in as well!
Spring Cupcake Toppers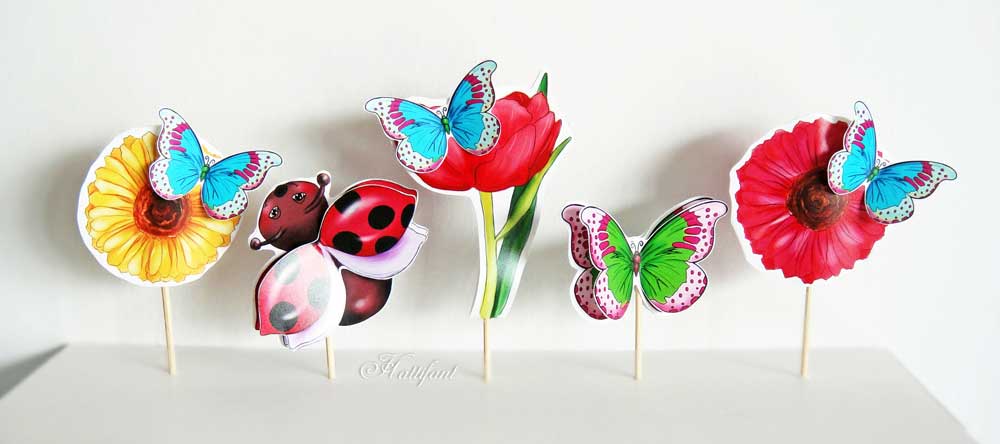 Wanting to make some Easter cupcakes that just bring in some fresh air…a breeze of Spring?
Then head over to this tutorial and learn how to make them.
Easter Chicks, Eggs & Deco Bundle
Have some real fun with this action paper craft. Those wings MOVE!!! Make your little chicks fly! Plus you'll get a beautiful backdrop to color and also decorative flowers.
Easter Egg Suprise – Pop Up Card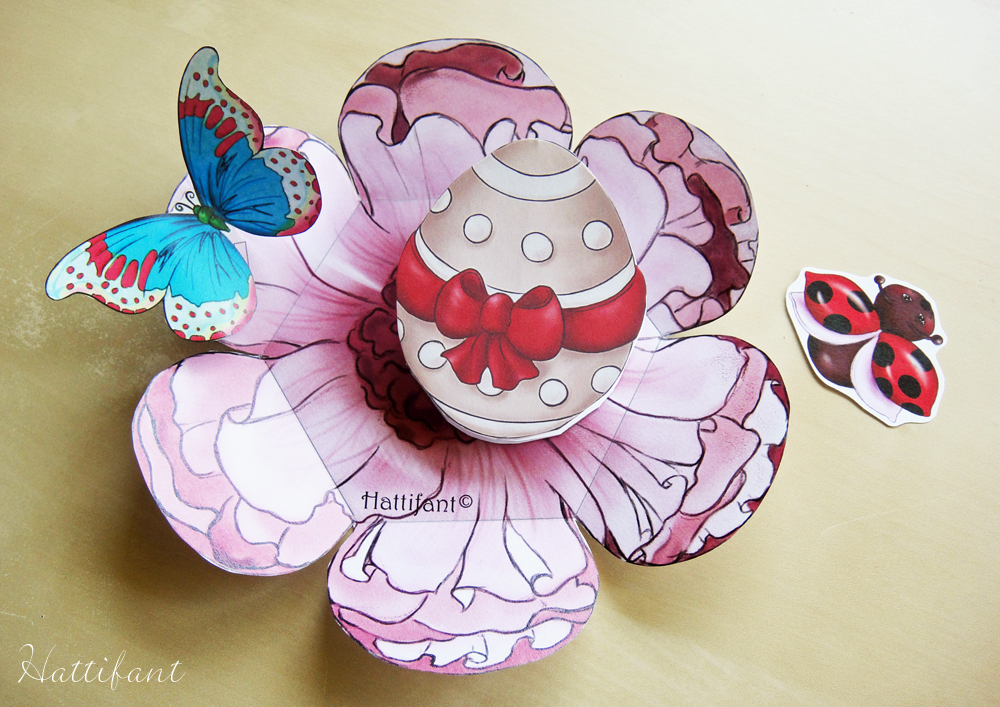 A cute little Pop Up card to send some love to your friends and family. The flower opens up to reveal a butterfly and an egg that will carry your message!
There is another such card with a ladybird inside instead of an Easter egg. So you'll have a choice!
Easter Thaumatropes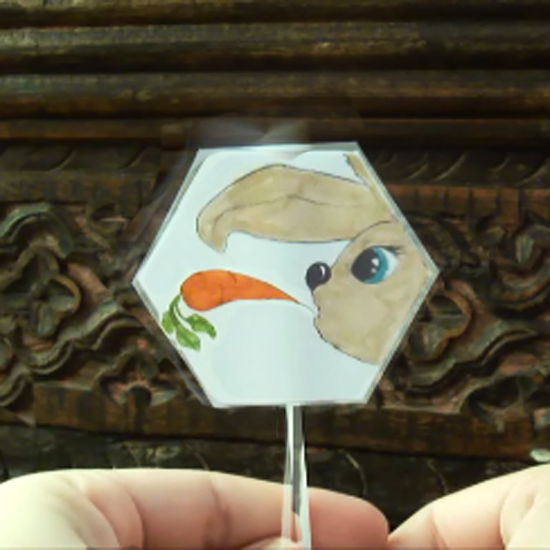 A fun toy, with a carrot on one side and a bunny on the other. When twisting and swirling it looks as if the bunny will get to his carrot! 🙂
Easter Bunny Sliding Pop Up Card
Ooh I lvoe this card. Flat packed to send to your oved ones. You see first the Easter egg. Then you slide down the card and a cute bunny with a carrot is reveiled. Also, the card can stand! See?!
Well, I hope you'll enjoy these crafts!
Have a lovely Easter holiday and see you here at Hattifant again soon!
Happy CRAFTING and EGG HUNTING!!!
MORE FROM HATTIFANT:
Triskele Paper Globe Papercuts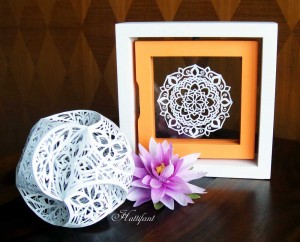 Mandala Cards

Owl Coloring Pages
Coloring Pages featuring Quotes

Have a look at all of Hattifant's Coloring Pages here:
Stress Relief with Coloring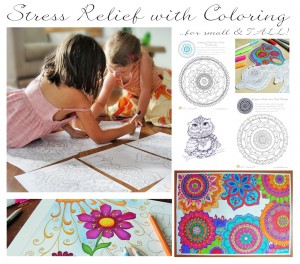 ---
You like Hattifant's designs, toys & décor? Why not LIKE Hattifant on Facebook and always be up-to-date with Hattifant's latest adventures…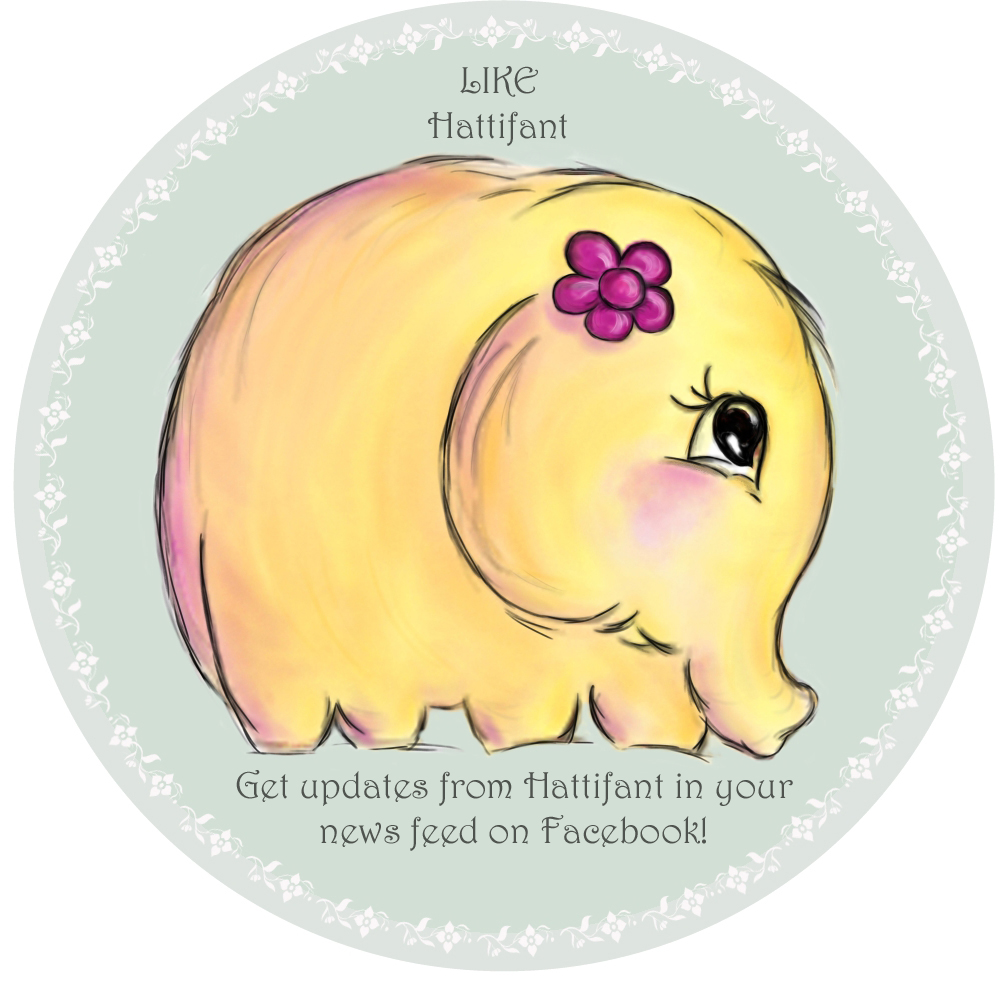 PERSONAL AND NON-COMMERCIAL USE LIMITATION
NO DIRECT LINKS TO PRINTABLES ALLOWED!
Please kindly note that the use of the Hattifant Site and its services (e.g. downloads) offered, are for your personal and non-commercial use only. You may not publish, license or create derivative works (for commercial use) from, transfer, or sell any information, products, downloads or services obtained from the Services. Hattifant is the sole owner of all content on the Hattifant Site, unless stated otherwise. You may borrow pictures but always name the source and link to the Hattifant Site, please. It would be lovely if you sent an email to manja(at)hattifant(dot)com in this case.
Thank you!