Easter Chicks – Action Paper Toy
I am so excited to show you Hattifant's Easter Chicks – Action Paper Toy Set! Your little ones will love how the wings of the chicks, well and eggs can move! Flap…flap!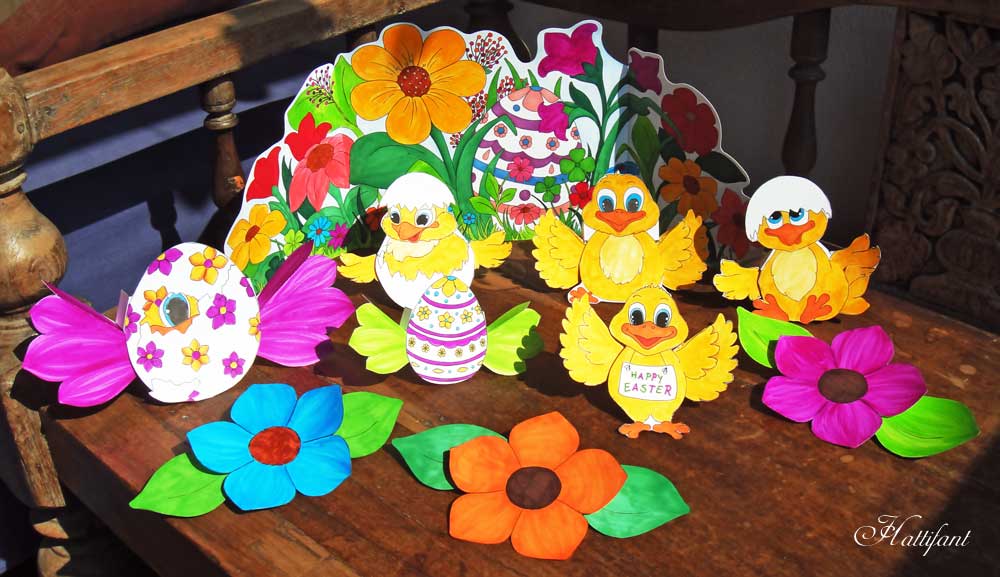 But that's not all…
Easter Chicks – Action Paper Toy
The flowers also can move their leaves, and then there is an egg with a chick inside named Poppy just about to hedge! Well, and the kids wanted to have an egg with wings as well. Couldn't say no! 🙂
So we have (from the left) Baby, Apollo, Poppy, Tommy and Steven. (No, I did not choose these names and I am sure my little ones allow you to choose your own names.) 😉
Anyway…you NEED to see these live in action! So please enjoy the little video that is also including the TUTORIAL on how to make these cuties…
Aren't they fun? We'll do more tomorrow. My little ones have already invited their friends and there are plans to make some RAINBOW colored chicks, chicks with loads of hearts on it, a stripy one… Well, I will show you!
 (affiliate link)
EASTER FREEBIE – Coloring Paper Craft
 Did you make out Apollo? The little chick with the sign wishing you a Happy Easter? Well this one is my present for you! You know I love to see you happy! So Apollo is free for download
here
.
What else??? I designed this lovely Stand Up of a garden scene for you that fits beautifully behind your little chicks. They definetely love it there!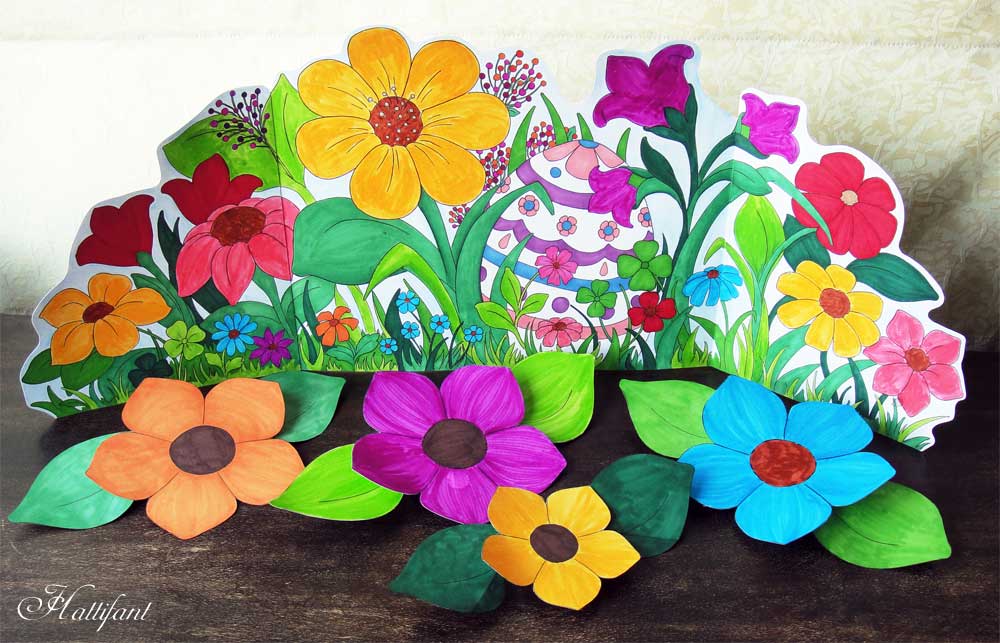 So… if you are interested in the DIGITAL BUNDLE then you will get:
4 little Chicks
1 Chick about to hedge (Poppy)
1 smaller Easter Egg version
2 Flowers (one BIG, the other small)
Beautiful Garden Backdrop to color
I show you in the video on how to craft the chicks and flowers. Really not that complicated but maximum fun!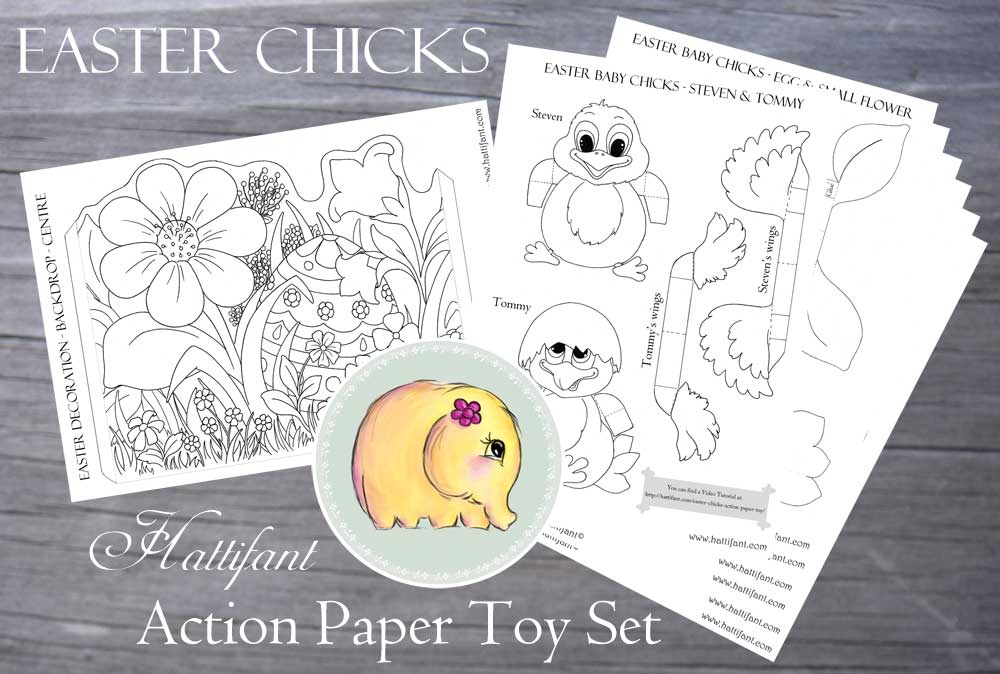 And since you LOVE my WIP's, here is the actual sketch of the garden scene.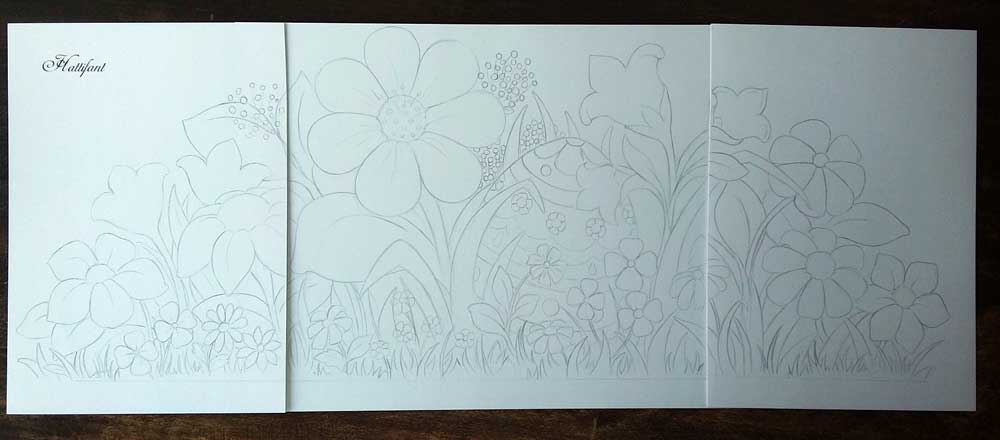 So I hope you'll enjoy this bundle of creativity, activity and fun! Lets craft again as families and/or get families and friends together to enjoy time together!
Happy Crafting!
 Happy Crafting!
---
MORE FROM HATTIFANT
Easter Surprise Eggs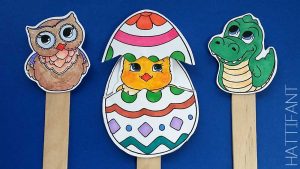 Easter & Spring Crafts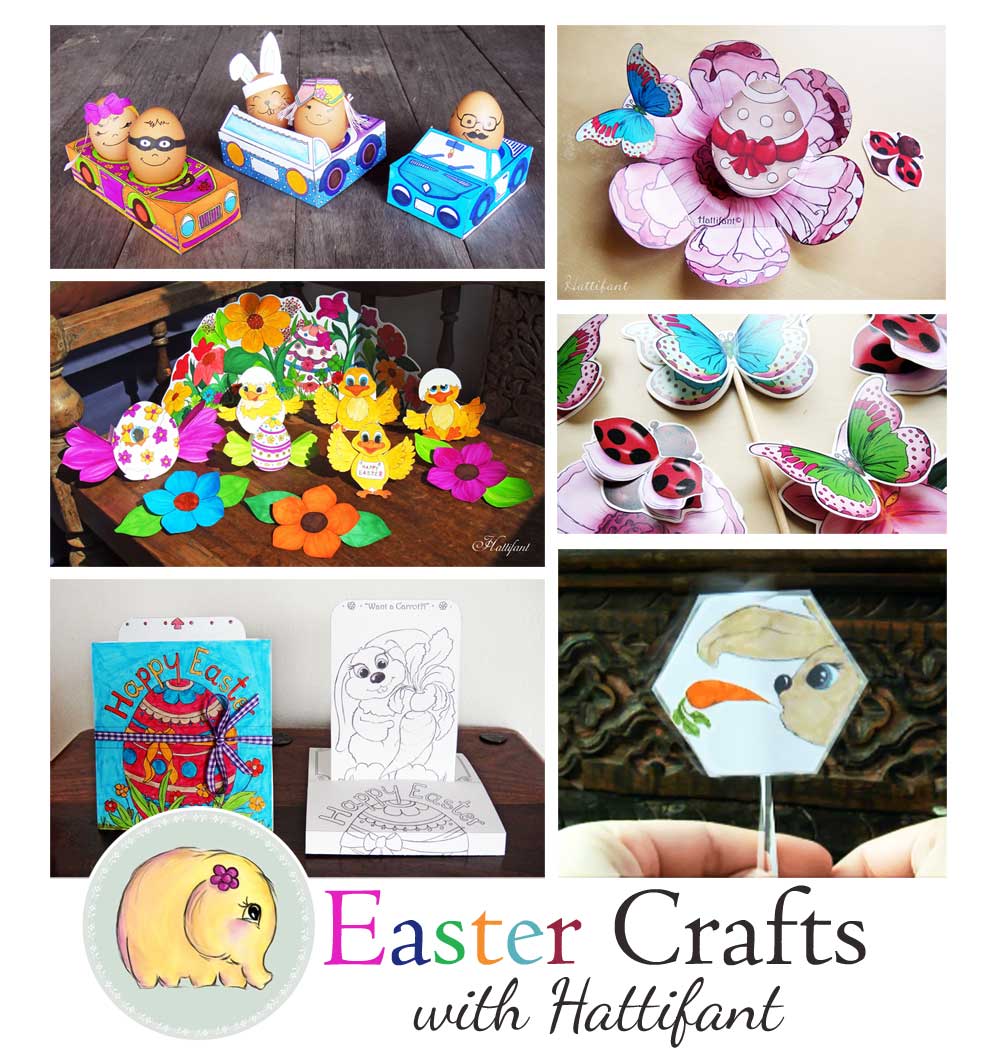 EMPOWERING Endless Cards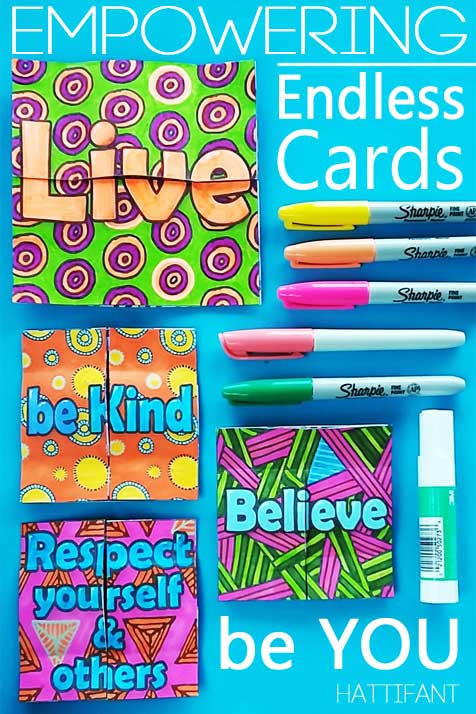 Mandala Endless Card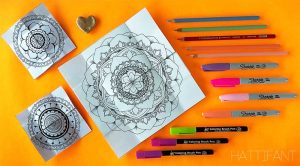 My Coloring Book

Mandala Bookmarks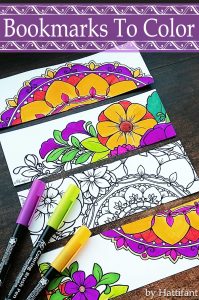 Angel Luminaries Papercraft

Mandala Luminary

55 FREE Coloring PAGES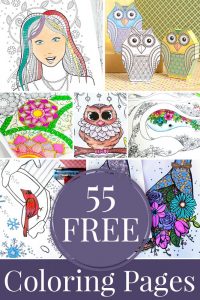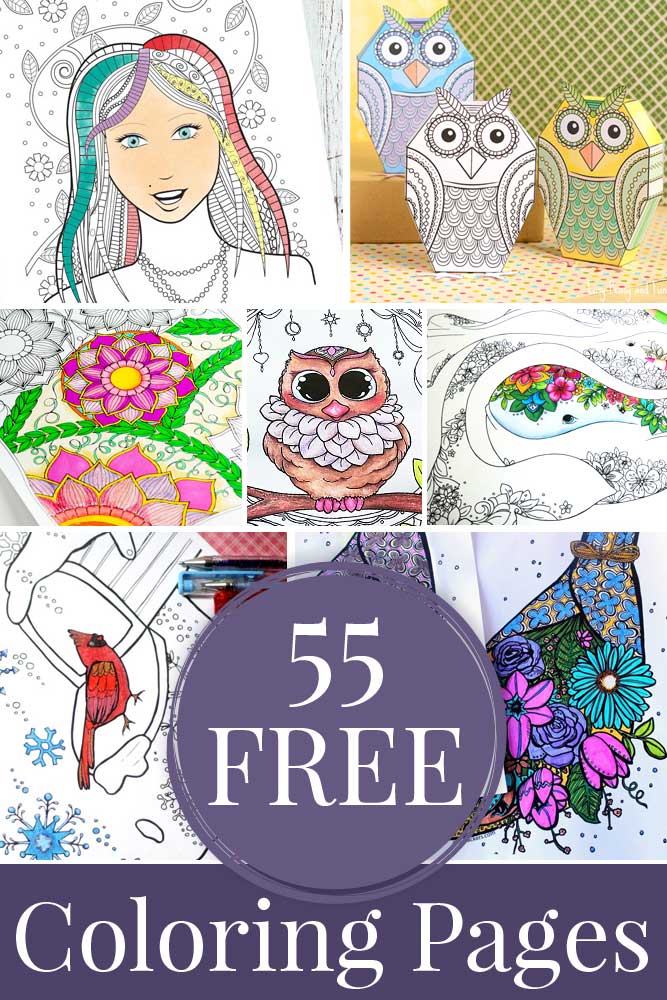 Foldables
Triskele Paper Globes to Color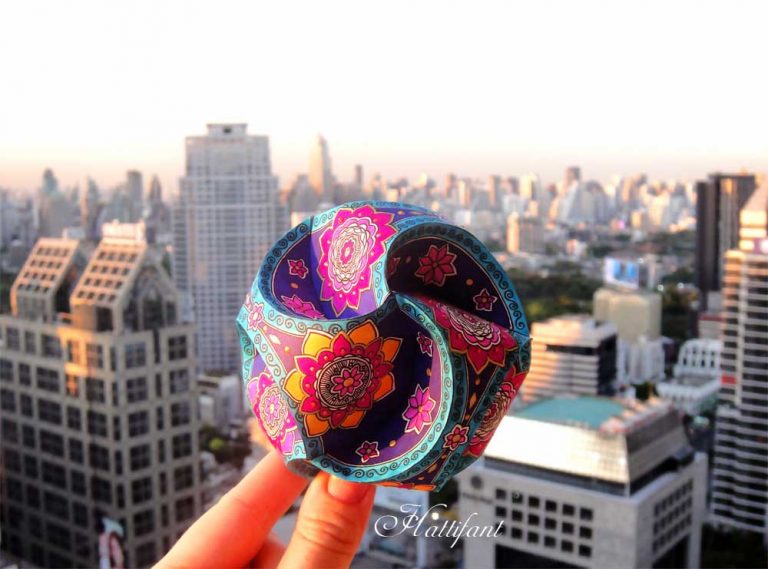 ---
You like Hattifant's designs, toys & décor? Why not LIKE Hattifant on Facebook and always be up-to-date with Hattifant's latest adventures…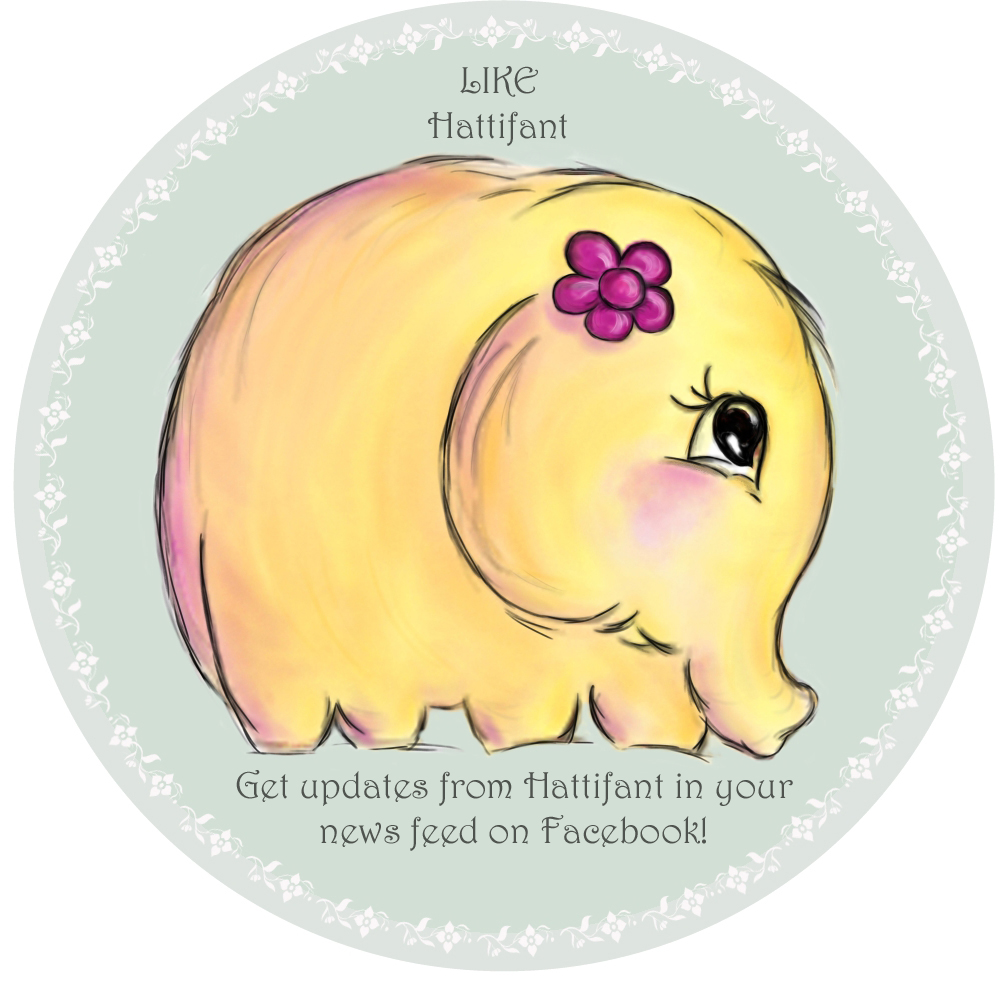 PERSONAL AND NON-COMMERCIAL USE LIMITATION
NO DIRECT LINKS TO PRINTABLES ALLOWED!
Please kindly note that the use of the Hattifant Site and its services (e.g. downloads) offered, are for your personal and non-commercial use only. You may not publish, license or create derivative works (for commercial use) from, transfer, or sell any information, products, downloads or services obtained from the Services. Hattifant is the sole owner of all content on the Hattifant Site, unless stated otherwise. You may borrow pictures but always name the source and link to the Hattifant Site, please. It would be lovely if you sent an email to manja(at)hattifant(dot)com in this case.
Thank you!
Merken