NEW Coloring Book Release: Inkspirations Love by Design
It is here! Our NEWEST and MOST gorgeous Coloring Book ever is finally here!
Inkspirations – Love by Design is no ordinary Coloring Book! In fact it is the first of its kind! It is the first transformational Coloring Book that is designed to explore your inner self and help you manifest a soulmate, the love of your life.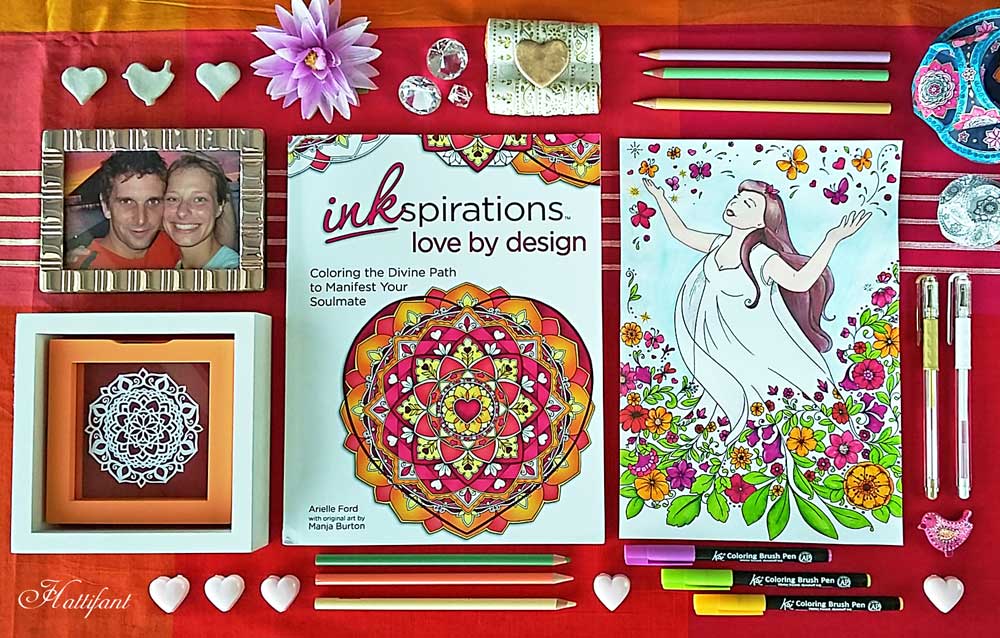 When the publisher and Arielle approached me to design the coloring pages for Arielles Step-by-Step approach to find ones soulmate I was absolutely delighted. I had no idea that when I agreed to help create this book that it would take me on a journey, too!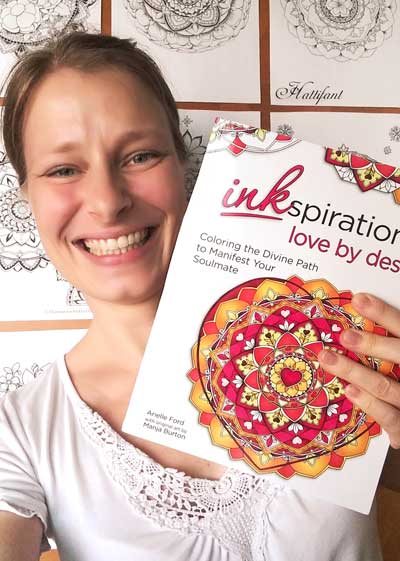 A journey, this book will take you on as well. A journey of self-exploration through art. While reading Arielles words and creating an illustration that would represent her words I started thinking about my own life, the love of my life, my family.
Yes, I have found that very special someone and we are most happy to call ourselves parents of two very lovely children. It made me reflect on those past 10 years of my relationship with my partner, good and bad.  I felt fuller and deeply thankful for what I have found and ways to keep our relationship alive… to even bring more life and energy back into our shared lives.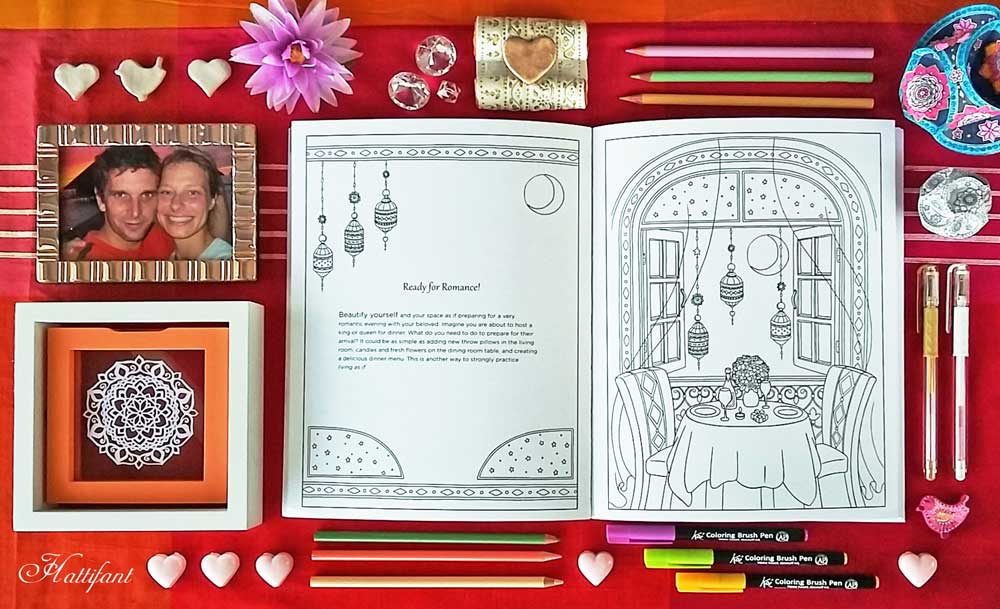 Arielle and I would love to take you on such a journey, too! We can do so by offering you our book Inkspirations – Love by Design for you to color and simultanously follow Arielles lead.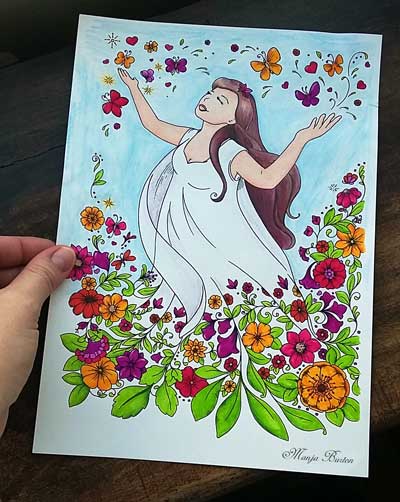 VIDEO FLIP THROUGH
Learn more about how this book will serve you in manifesting your soulmate by watching Arielles video!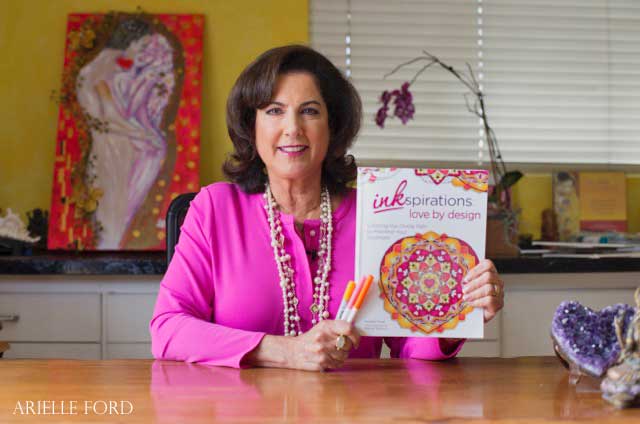 Did you enjoy this?!
And want to start coloring straight away? Well, you can do that! Maggy from Red Ted Art enjoyed our book so much that she also wrote about it and we were most happy for her to host one of the coloring pages out of the book on her website. FREE for you to download!
So enjoy this FREE coloring page while waiting for your book!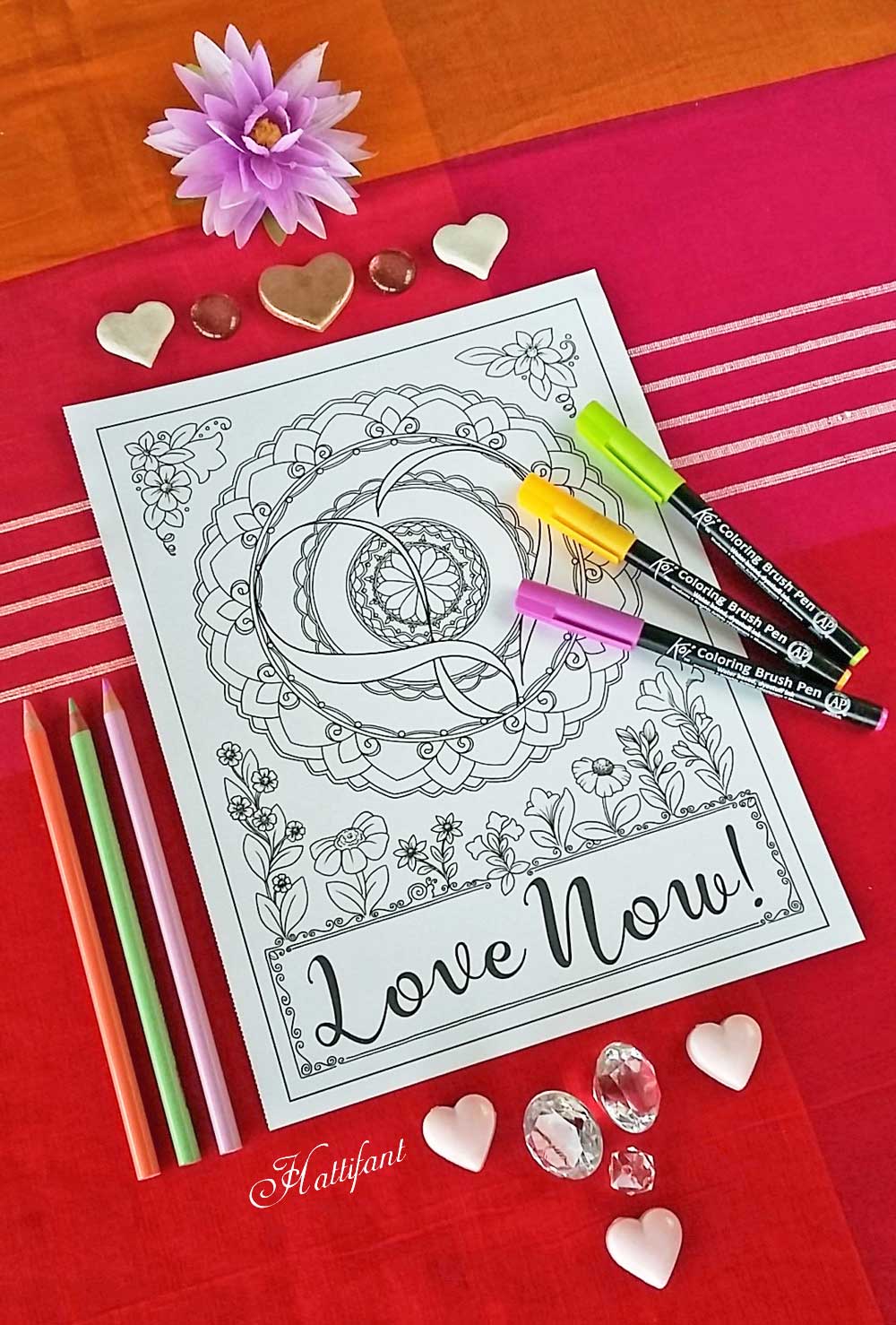 Watch me color… 🙂
First REVIEWS and Interview with Arielle
Adrienne from Cleverpedia had the chance to interview Arielle. Read the interview and review of the book here.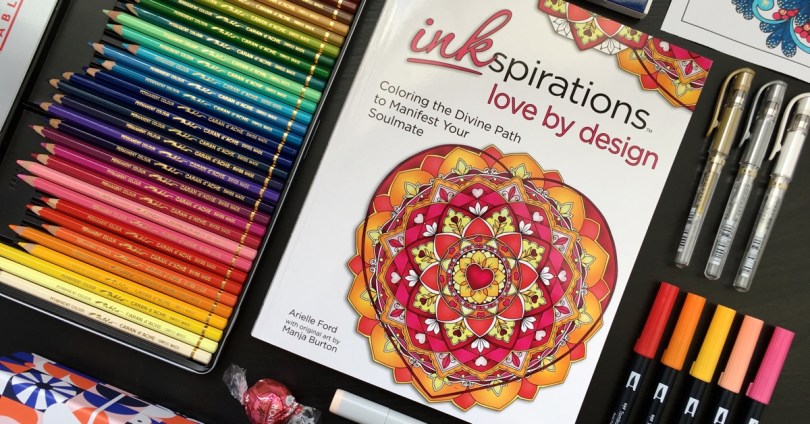 Thank you so much for visiting and most of all enjoy this coloring book! It truely is a colorist's dream and will take you on a journey of self-exploration… helping you to bring you closer to your love and soulmate.
You can order the book here!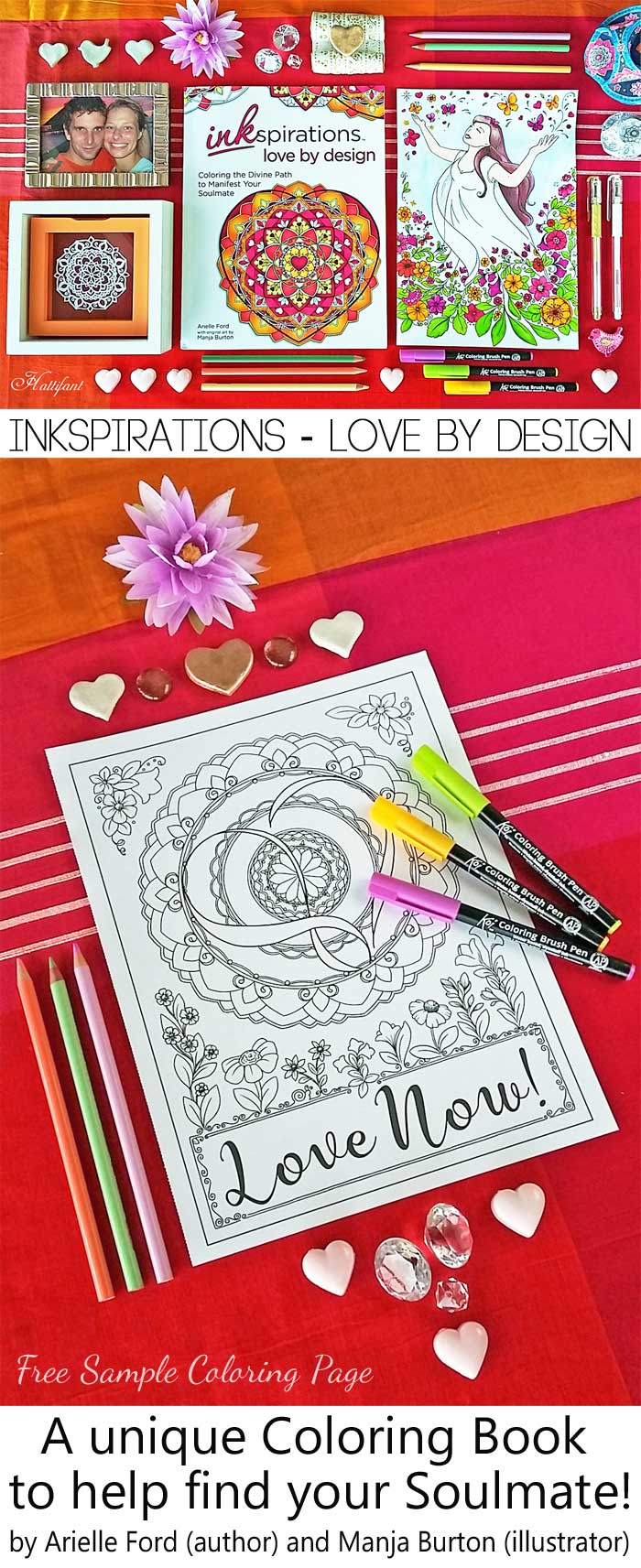 ---
MORE from HATTIFANT:
---
You like Hattifant's designs, toys & décor? Why not LIKE Hattifant on Facebook and always be up-to-date with Hattifant's latest adventures…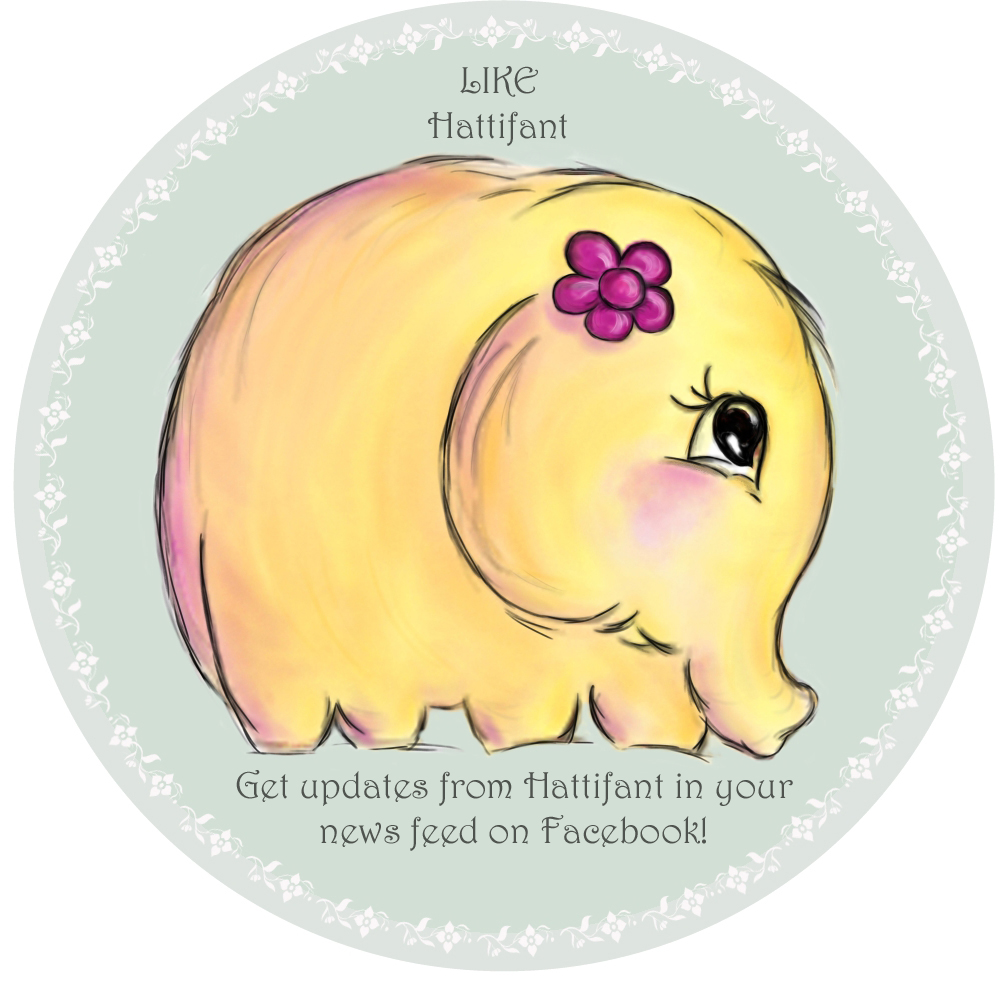 PERSONAL AND NON-COMMERCIAL USE LIMITATION
NO DIRECT LINKING OR HOT-LINKING ALLOWED!
Please kindly note that the use of the Hattifant Site and its services (e.g. downloads) offered, are for your personal and non-commercial use only. You may not publish, license or create derivative works (for commercial use) from, transfer, or sell any information, products, downloads or services obtained from the Services. Hattifant is the sole owner of all content on the Hattifant Site, unless stated otherwise. You may borrow pictures but always name the source and link to the Hattifant Site, please. It would be lovely if you sent an email to manja(at)hattifant(dot)com in this case.
Thank you!
Merken
Merken
Merken
Merken
Merken
Merken
Merken
Merken
Merken
Merken
Merken
Merken