Triskele Paper Globe No.4 'Spirals' & a splash of Watercolor
The Triskele Paper Globe No.4 'Spirals' is part of the ORIGINAL Triskele Paper Globe Bundle that includes many more gorgeous designs to get you started with Triskele Paper Globes. This globe here is very easy to color and makes it a fantastic craft for groups that would like to chat and enjoy each others company while creating.
While this is a complimentary craft to download, please do have a look at all the bundles I am offering. They are beautiful! Find them and learn more about Triskele Paper Globes here! Also a quick note that I will be using affiliate links when sharing my preferred tools here.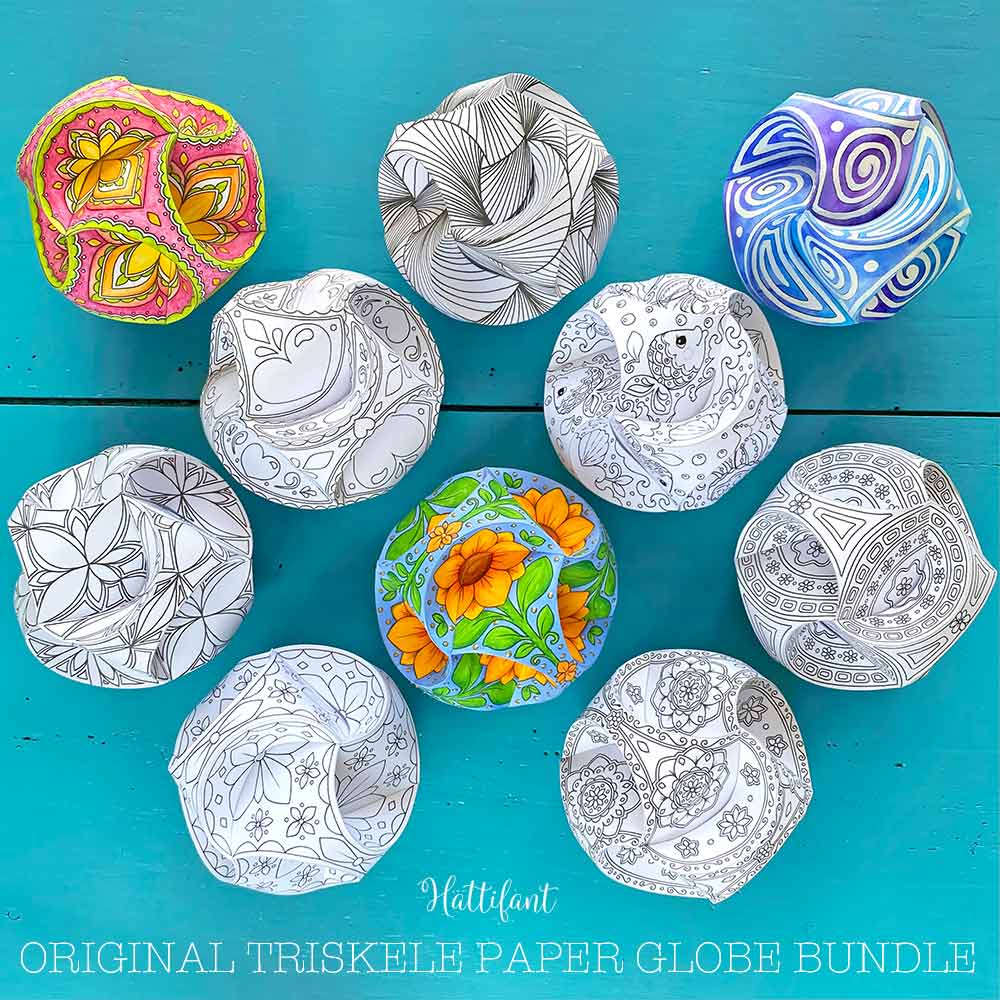 Let's get started so that we get to my favorite part of the craft… pushing the half moon shapes of the paper strips into place. 🙂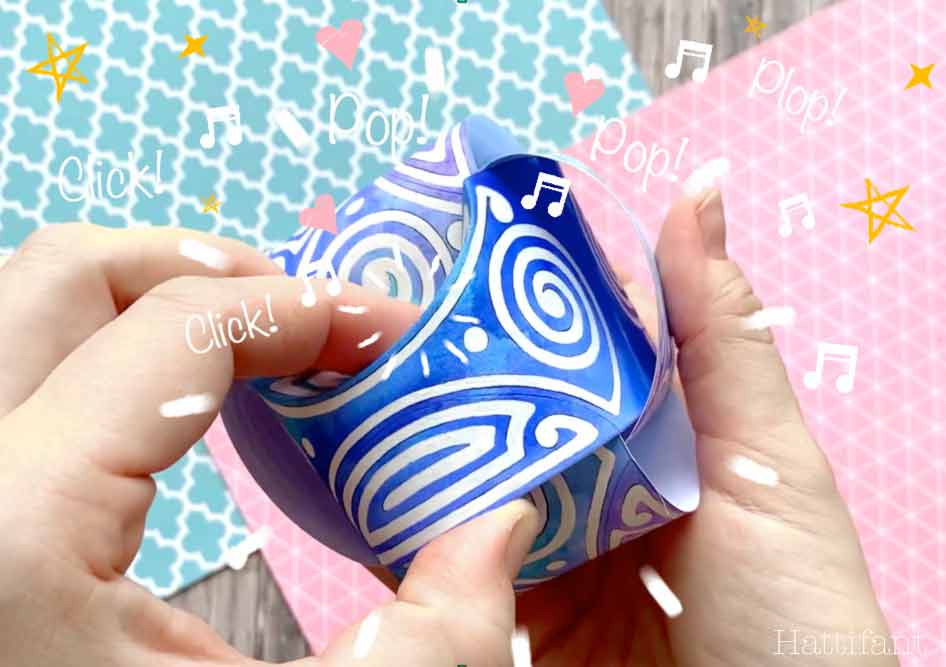 To make your Triskele Paper Globe you will need:
As a scoring tool I tend to actually use a so called embossing tool. It has a metal ball at the pointy end. This makes it not too pointy to avoid cutting through the paper. After all, all we want to achieve is scoring it to facilitate the folding process later on.
VIDEO TUTORIAL
Here is a video tutorial in which I show you in all detail on how to make this Triskele Paper Globe No.4! Non-moving visual instructions alias picture tutorial you will find underneath the video. HAVE FUN!
PICTURE TUTORIAL: Watercolor Fun…
Watercolor Fun: Today, I will show you how I used my Sakura Koi Water Colors to create a galaxy feel (without the stars…) for the Triskele Paper Globe. I love Sakura very much and use quite a few of their products. The set here, I generally use for traveling. Win win because as you may know… I LOOOVE travelling and hey crafting is my LIFE!!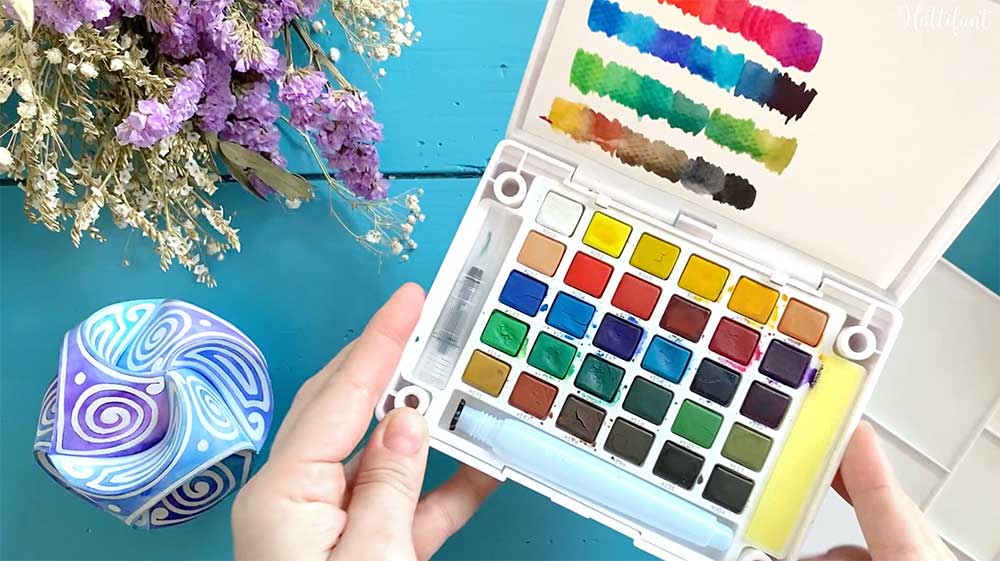 But enough product talk and back to our Triskele Paper Globe Craft. 🙂 And no, I am not paid by Sakura to advertise for them here. I just really enjoy their products and am happy to share.
I used different shades of blue and purple and pretty much just splashed them on the paper. No need to stay in line. Add more water here and there and watch how colors mix. Of course, do wait until dry before moving on.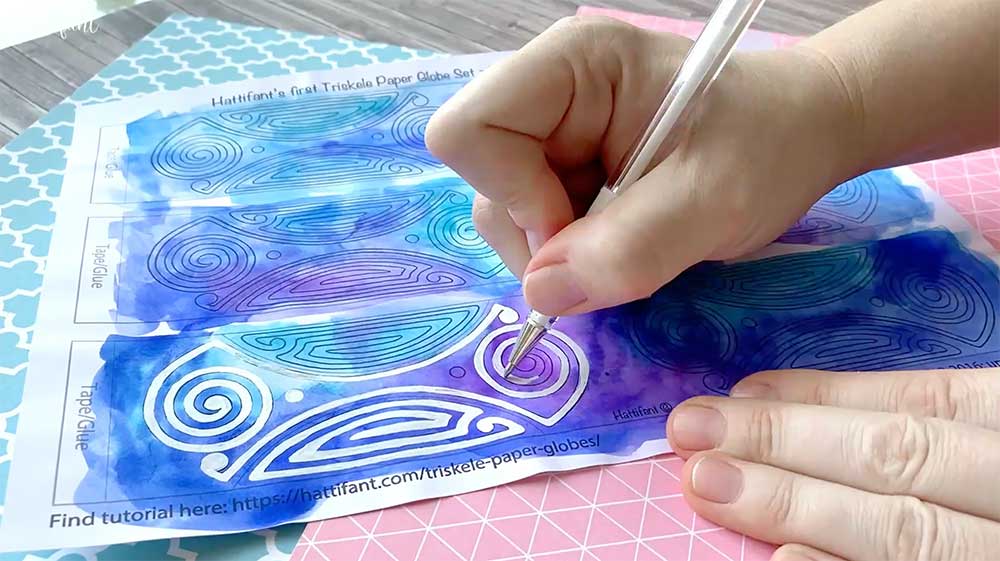 Then I used a Signo uni-ball white gel pen to whiten the areas that make up the spirals and lines. Acrylic Paint Markers will do the trick also, maybe even better as they flow more easily. Gel pens, I sometimes find, need a little gentle talking to in order to keep on drawing well. 🙂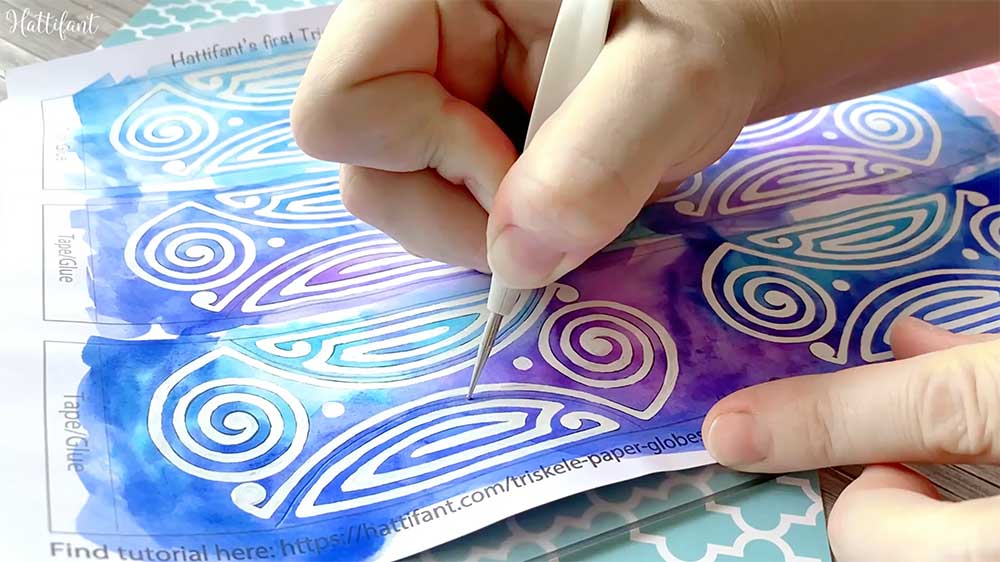 Next in line are all 12 half moon shaped lines that wish to be scored before being folded. There are 4 on each strip of paper. You can use many pointy objects to score lines: a pen that doesn't write anymore, a bbq wooden stick, some use the opposite side of their craft knife (but be careful and don't hurt yourself). My preferred tool here is, as mentioned above, an embossing tool.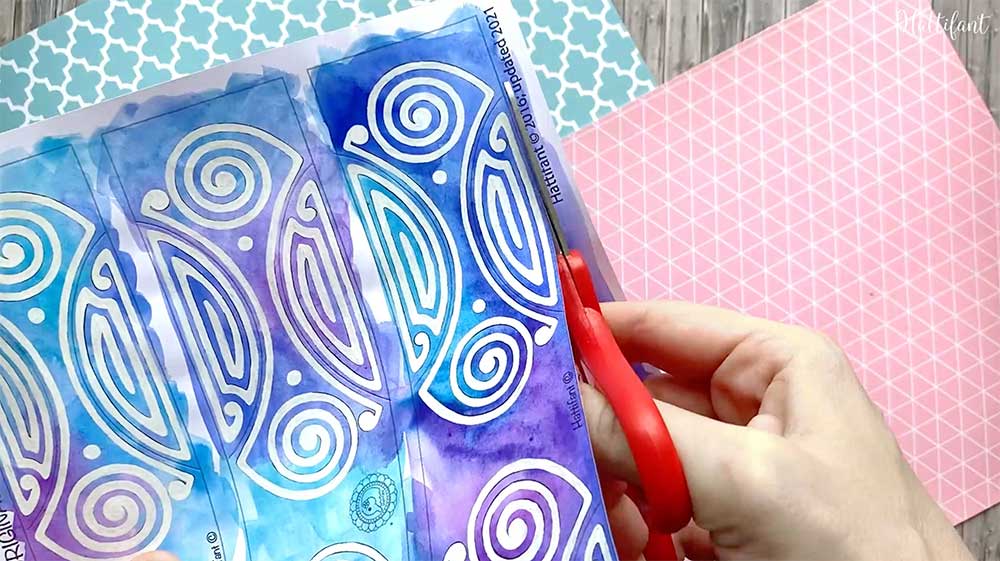 Now we will cut out all 3 strips of paper!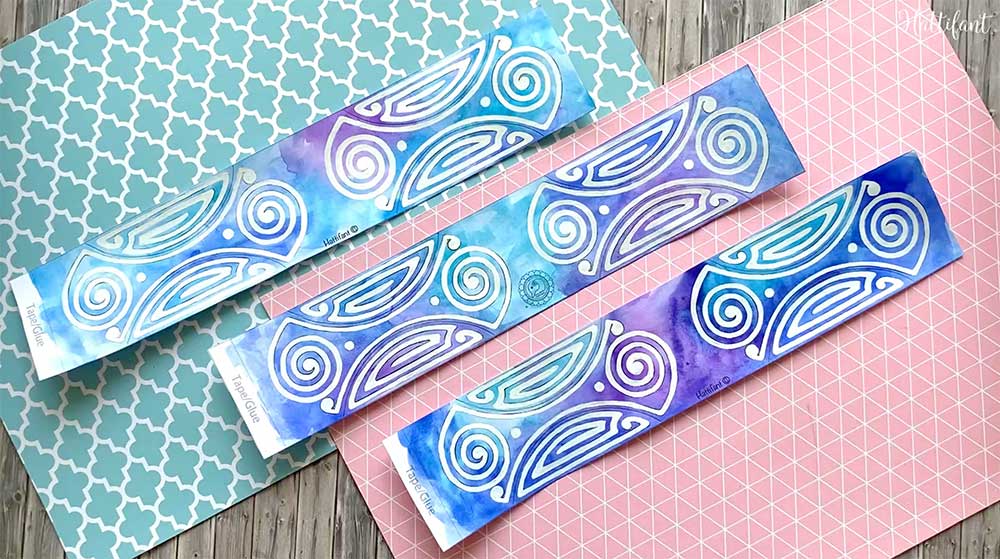 We will return to the half moon shapes and fold them inwards. See the picture below?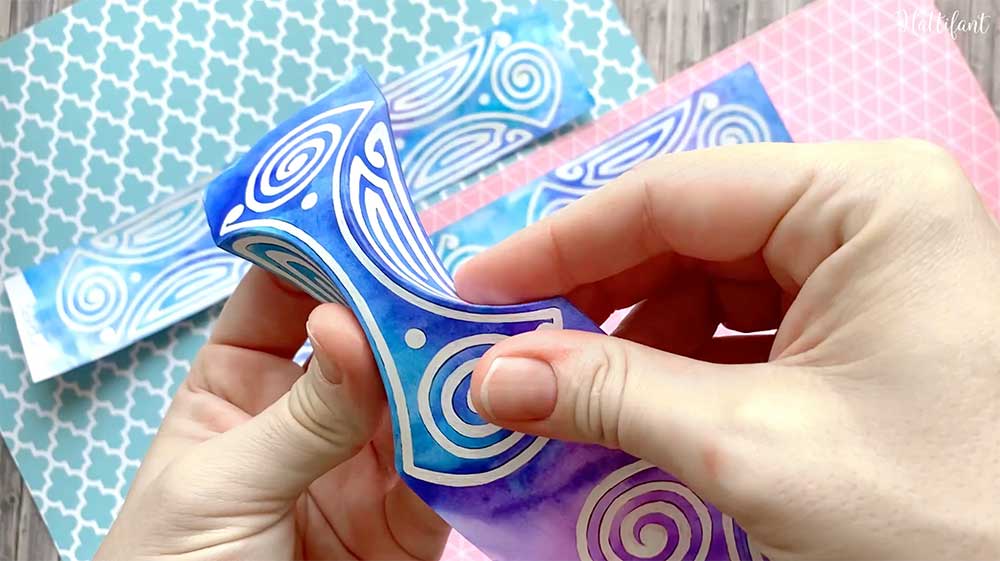 It will sound odd but we will flatten out those half moon shapes again. See it as pre-folding exercise. 🙂 We will turn two of the strips into tubes now.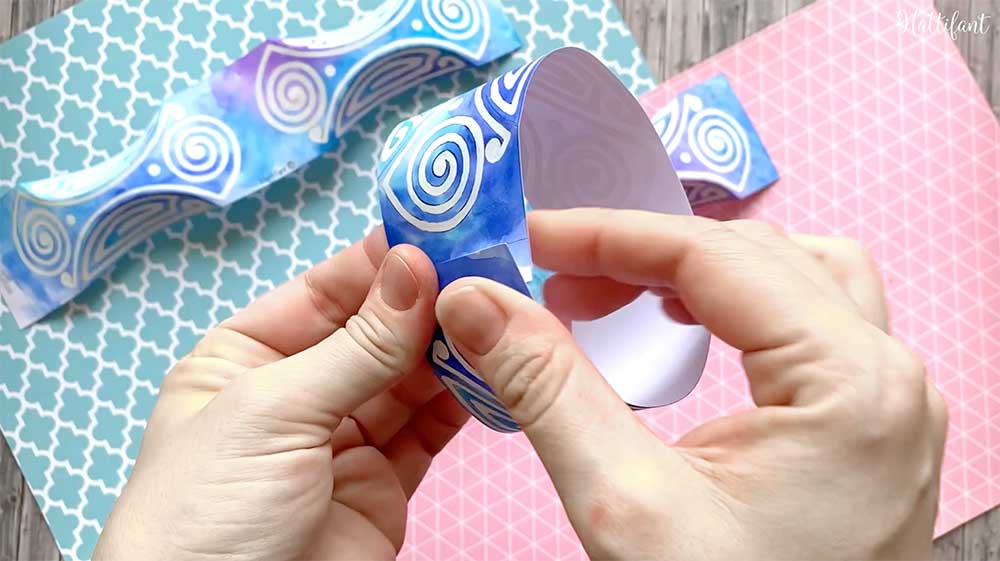 Slide one of the tubes inside the other so that the half moon shapes are not covered.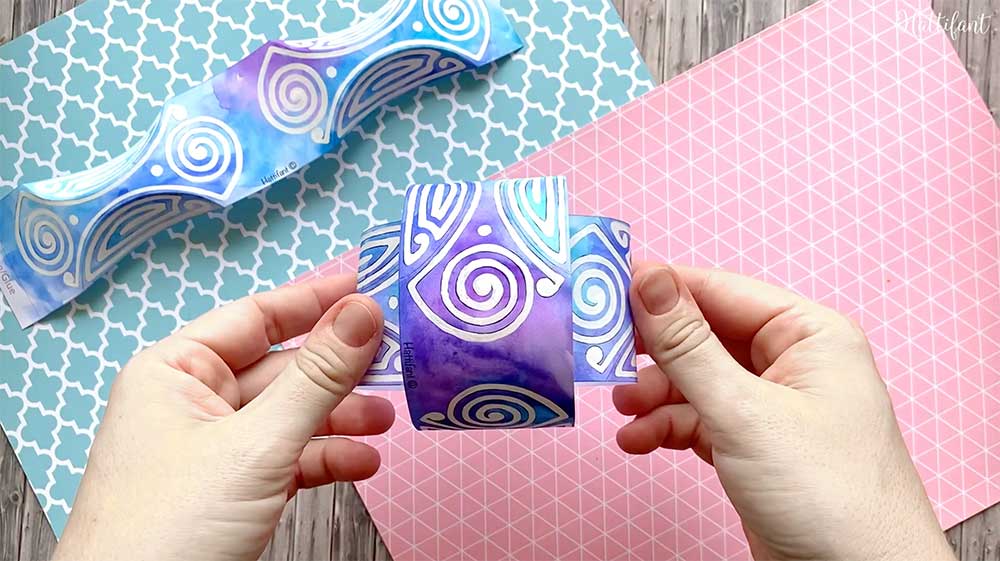 We will add the 3rd strip to the mix and entangle the tubes in a way that they cannot fall apart anymore.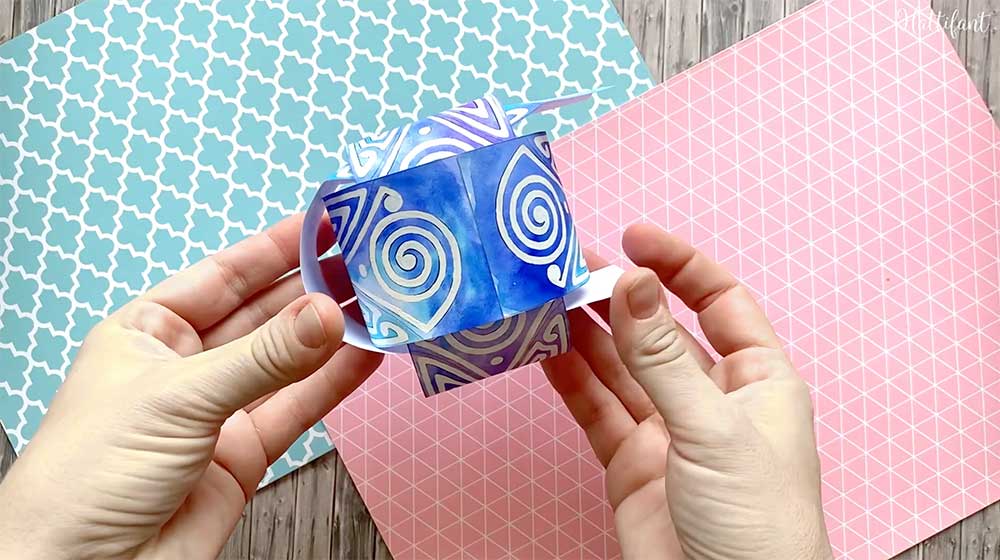 Just like the other two paper strips before add double sided tape to the third strip now and tape it shut by connecting both ends of the strip. All 3 strips turned tubes are now entwined and can no longer "escape".
Wiggle the tubes into place so that all half moon shapes face outwards and are not hidden underneath other tubes. Then begin to gently push the half moon shapes inwards one by one. Push in one side and then the other. Then move the globe around a little to push in the half moon shapes in another area of the globe.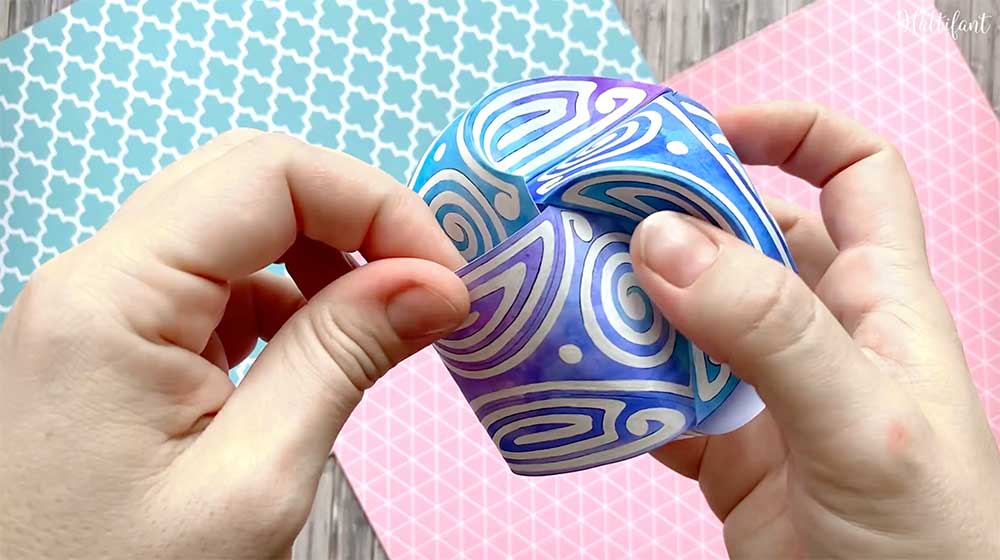 After a while you will have to readjust the tubes again a little making sure that three ends of the half moon shapes on each strip meet. Wiggle gently to move them back in place and then keep on pushing the half moon shapes inwards.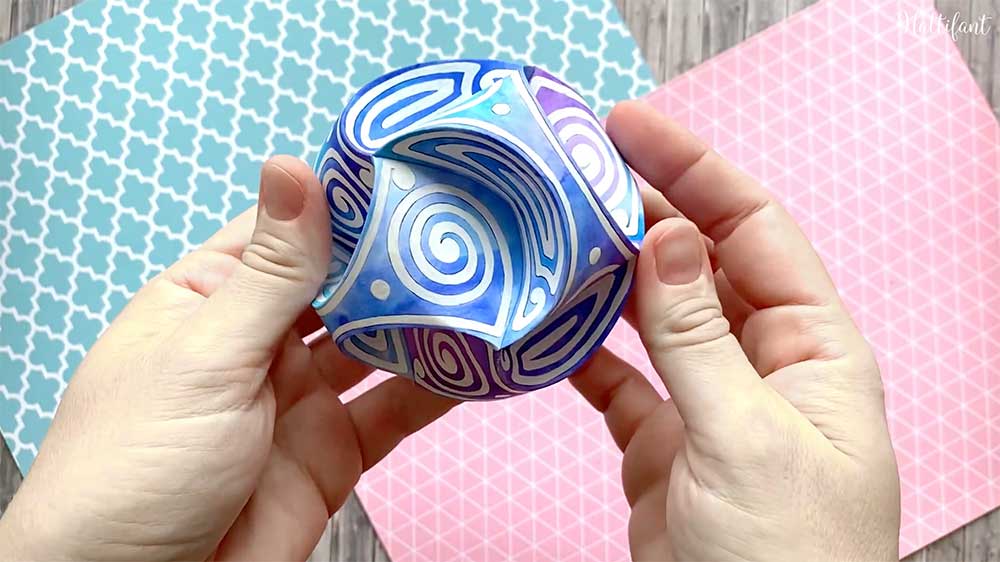 When all half moon shapes are pushed in you have your Triskele Paper Globe!
CONGRATS! You did it! 🙂
PRINTABLE
You can download the template for the Triskele Paper Globe No.4 'Spirals' by either clicking here or on the image below!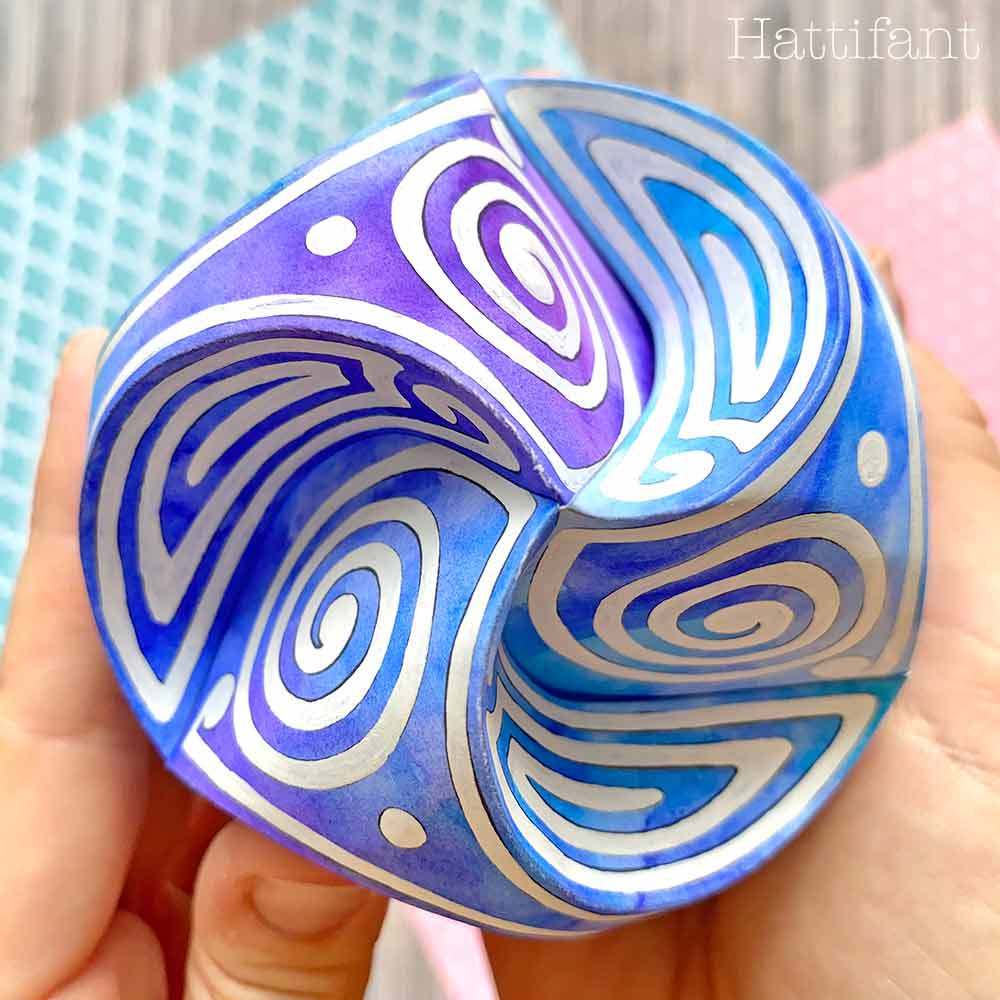 ORIGINAL Triskele Paper Globe Bundle
This Triskele Paper Globe No.4 'Spirals' is part of the ORIGINAL Triskele Paper Globe Bundle. You can find it here.
Or head straight to Gumroad or Etsy to get your Original Triskele Paper Globe Bundle including this globe and much more. There is also a Triskele Paper Globe CHALLENGE! Did you see?!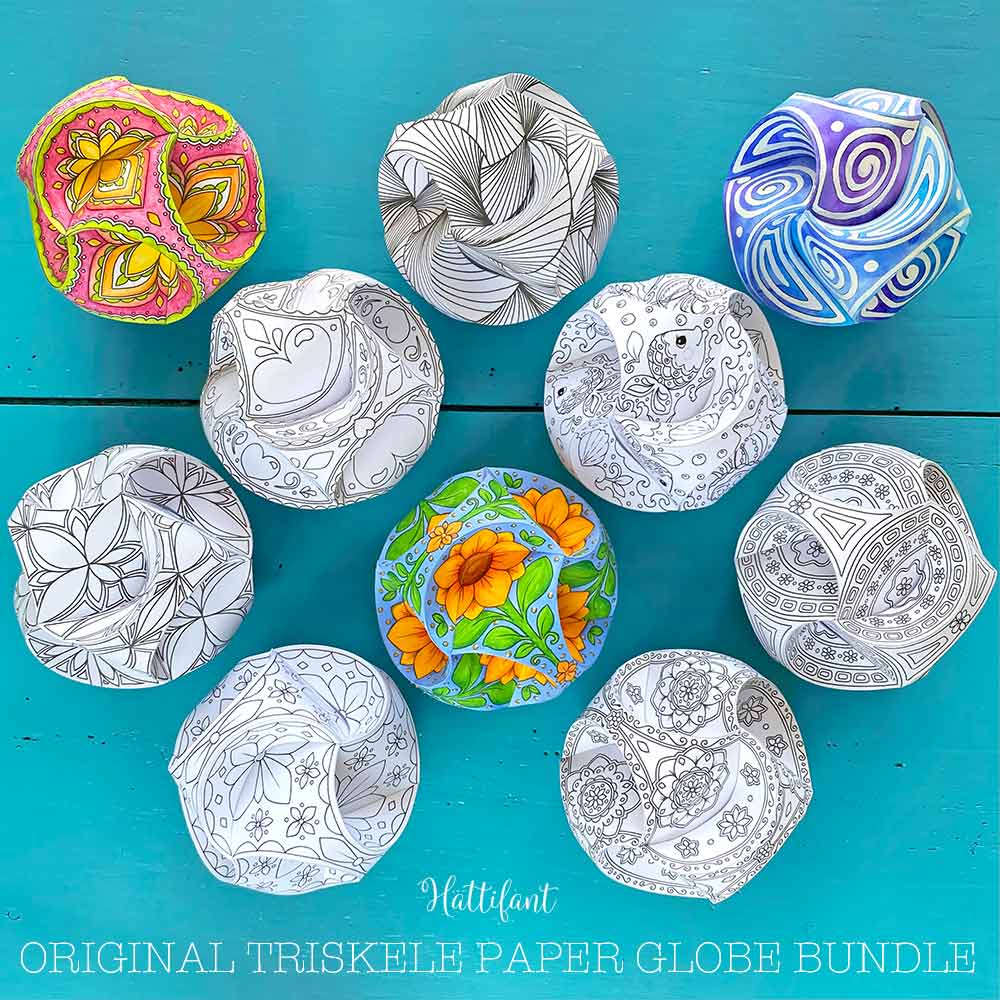 I hope you enjoyed this little challenge! Send me pictures and I am most happy to add a gallery here with all your successes!