SCORING AID for Triskele Paper Globes
Over the years I have made most likely hundreds of these simply gorgeous 3D Paper Ornaments: Hattifant's Triskele Paper Globes. I love the whole process of coloring and getting the template all set up to turn it 3D. But… what gets boring after a while is scoring those half moon shaped lines! So I came up with a scoring aid to help us make this process an easier one. Hurrayyyyy! So here are Hattifant's Triskele Paper Globe Scoring Aids.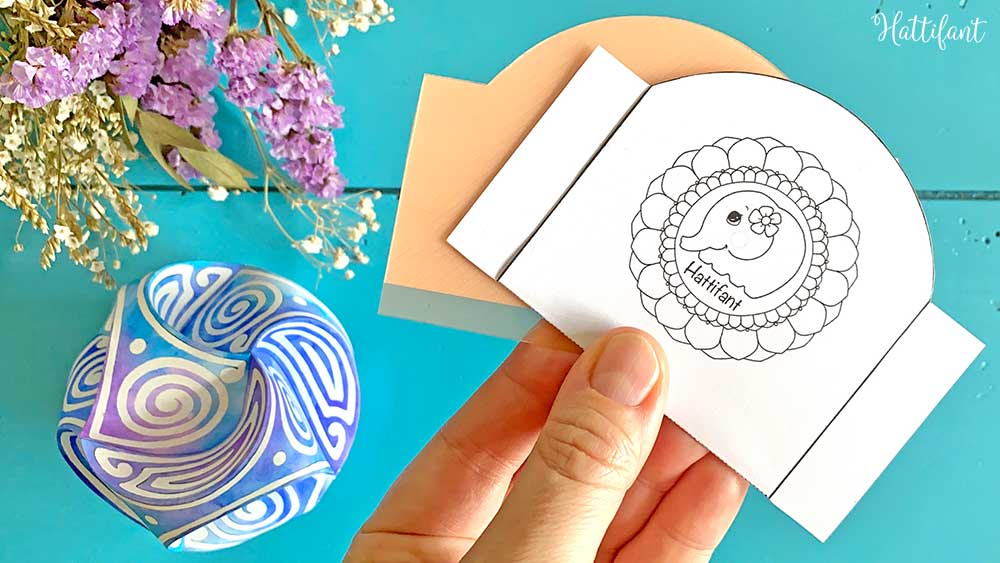 To begin with, this Scoring Aid will be part of the ORIGINAL Triskele Paper Globe Bundle! I have updated this bundle from 2016! You need to take a look wether you are new to Triskele Paper Globes or expert Triskele Paper Globe Crafter! 🙂 It is THE bundle to start off with Triskele Paper Globes for sure! I will look into all other Triskele Paper Globe Bundles also, rest assured, and add the Scoring Aid there also in the near future!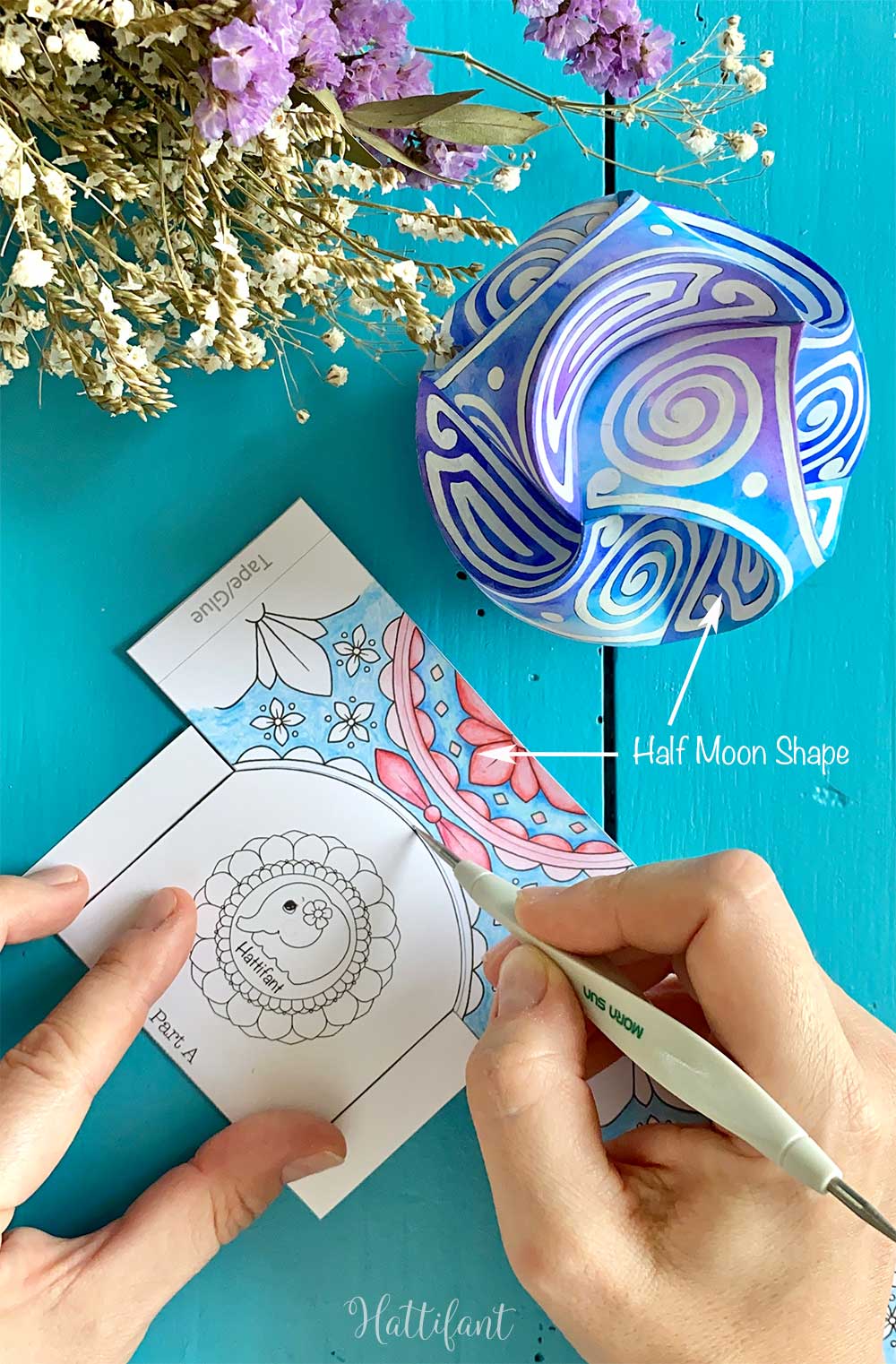 The way the Scoring Aid is made it will snug happily against your Triskele Paper Globe paper strip. Then you only have to slide the Scoring Aid along the strip to cover the half moon shaped area. And you can score the half moon shaped line! So much easier and faster!!!
But without further ado, here is how to make your own Scoring Aid!
HOW TO make your Scoring Aid
I created a video for you to follow along or opt for the picture tutorial below. Enjoy!
YOU WILL NEED:
PICTURE TUTORIAL
Print off the template for the Scoring Aid which is located in the Instruction file of the ORIGINAL Triskele Paper Globe Bundle. And choose the right size for the Triskele Paper Globes you wish to make.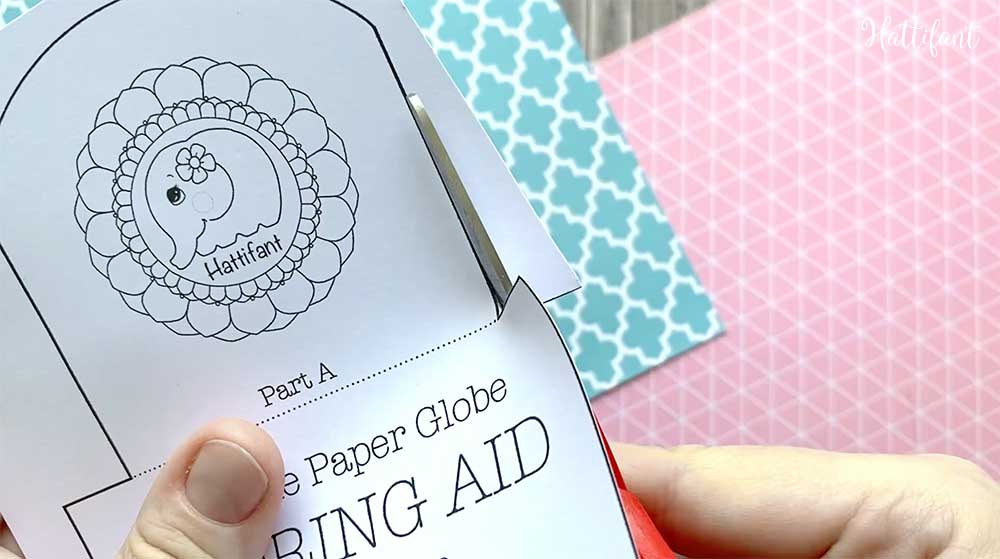 Score the line to fold so we can assure we will fold the template as accurately as possible.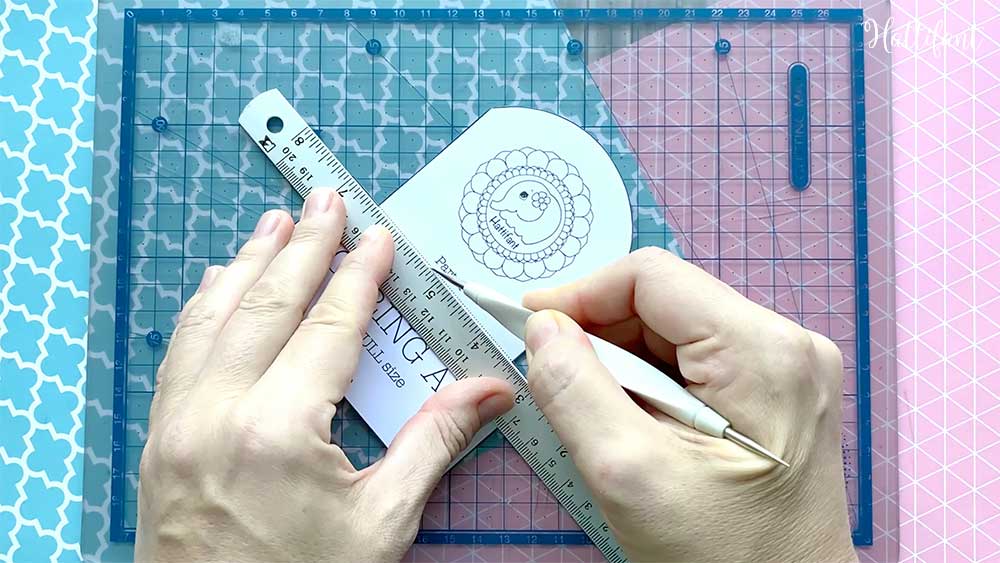 Go ahead and fold it.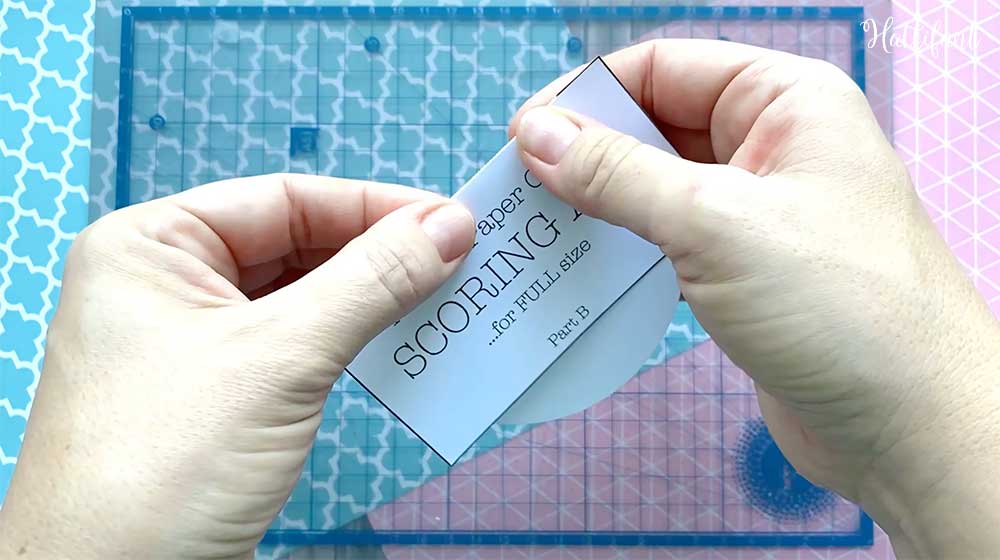 I add double sided tape to the top part of the Scoring Aid to make sure it is properly shut so the Triskele Paper Globe paper strip cannot slide in between when using it.
Ad glue to the rest of the area the other side will cover.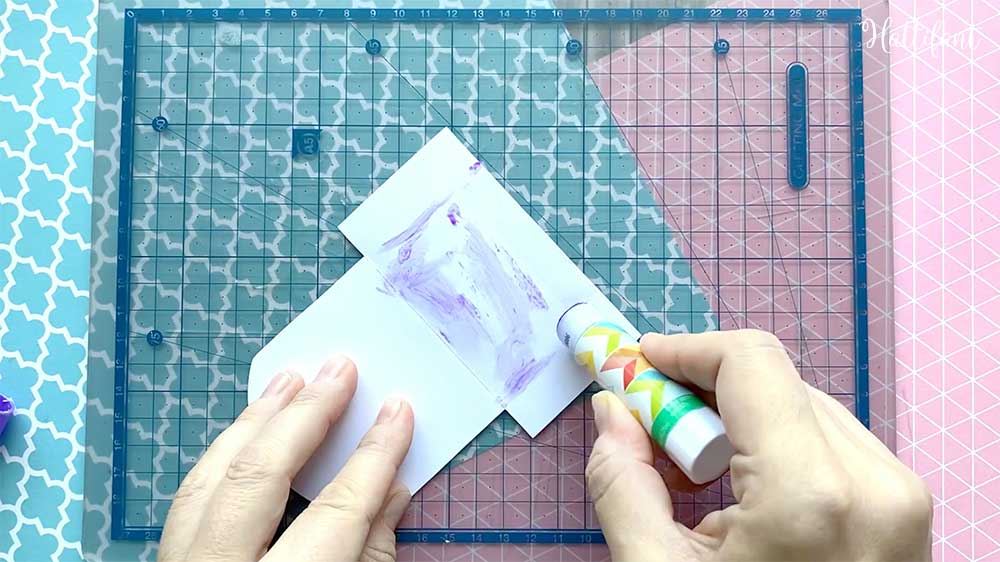 And close the template shut.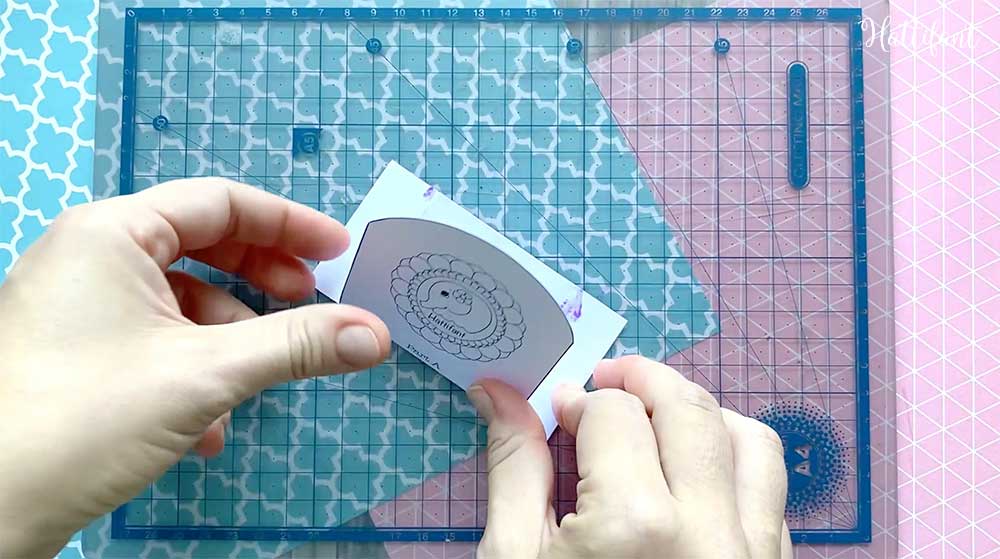 Remove any extra glue and make sure to wait until dry before using it.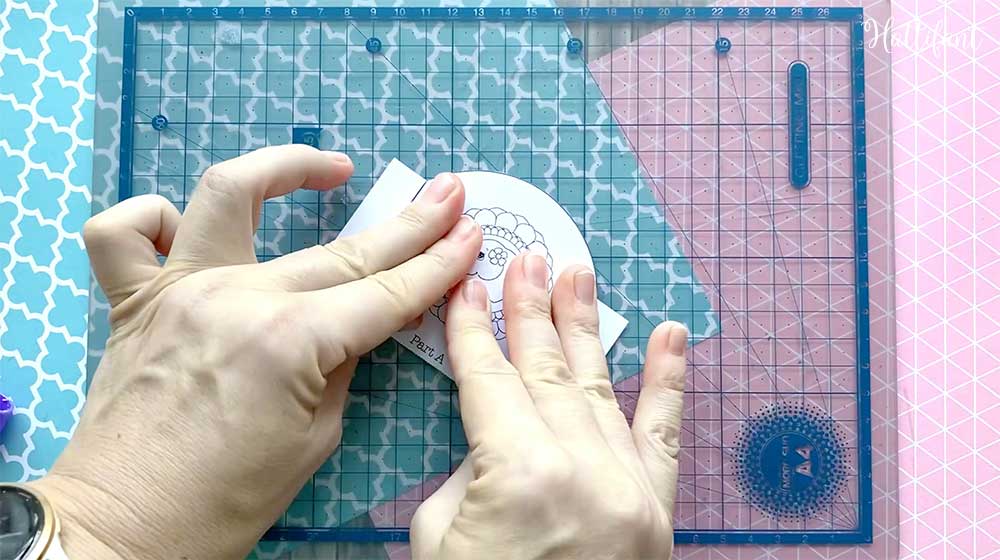 And there it is already! Really really simple.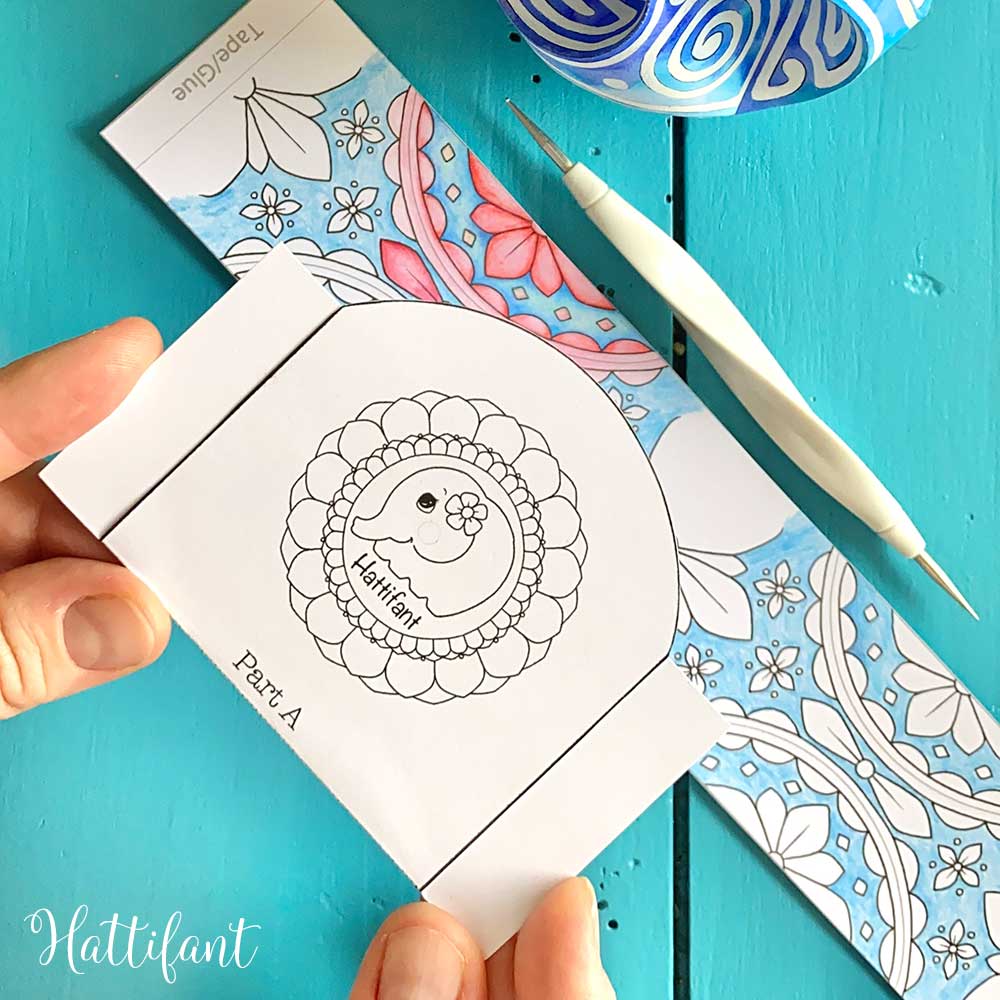 Test it out on your new ORIGINAL Triskele Paper Globe Bundle and see how much faster you can score now! Enjoy!!!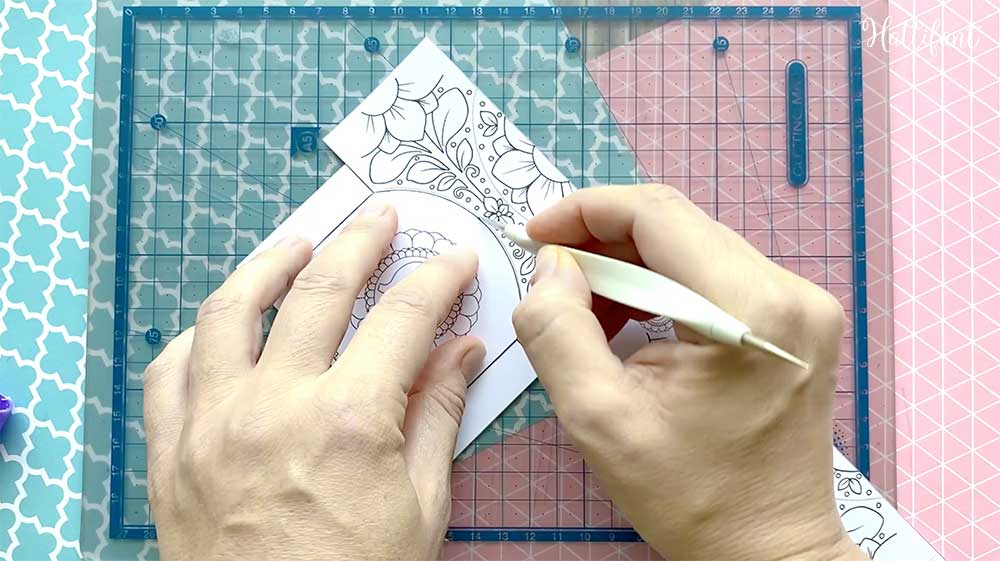 From then on folding the sometimes tricky half moon shaped lines become a breeze in the park.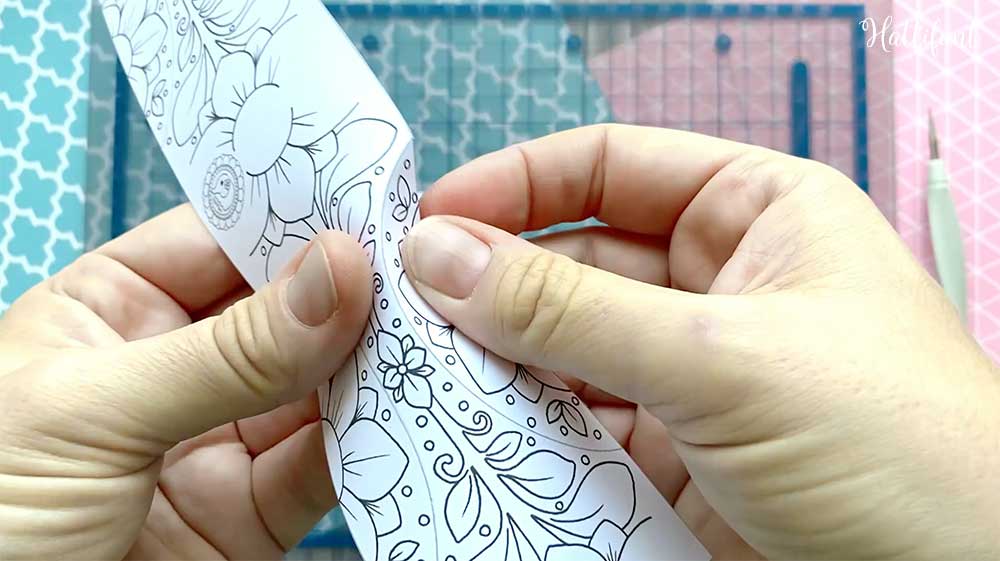 I went a step further and copied the shape onto a plastic sheet to make it even more durable. Please watch the video to see how this if you also want to opt for that.
Time to head back to the main attraction: Hattifant's Triskele Paper Globes! Have the most of fun creating and don't hesitate to get in touch and share your experience! I always love hearing from you!
ORIGINAL Triskele Paper Globe Bundle
This Triskele Paper Globe No.4 'Spirals' is part of the ORIGINAL Triskele Paper Globe Bundle. You can find it here.
Or head straight to Gumroad or Etsy to get your Original Triskele Paper Globe Bundle including this globe and much more. There is also a Triskele Paper Globe CHALLENGE! Did you see?!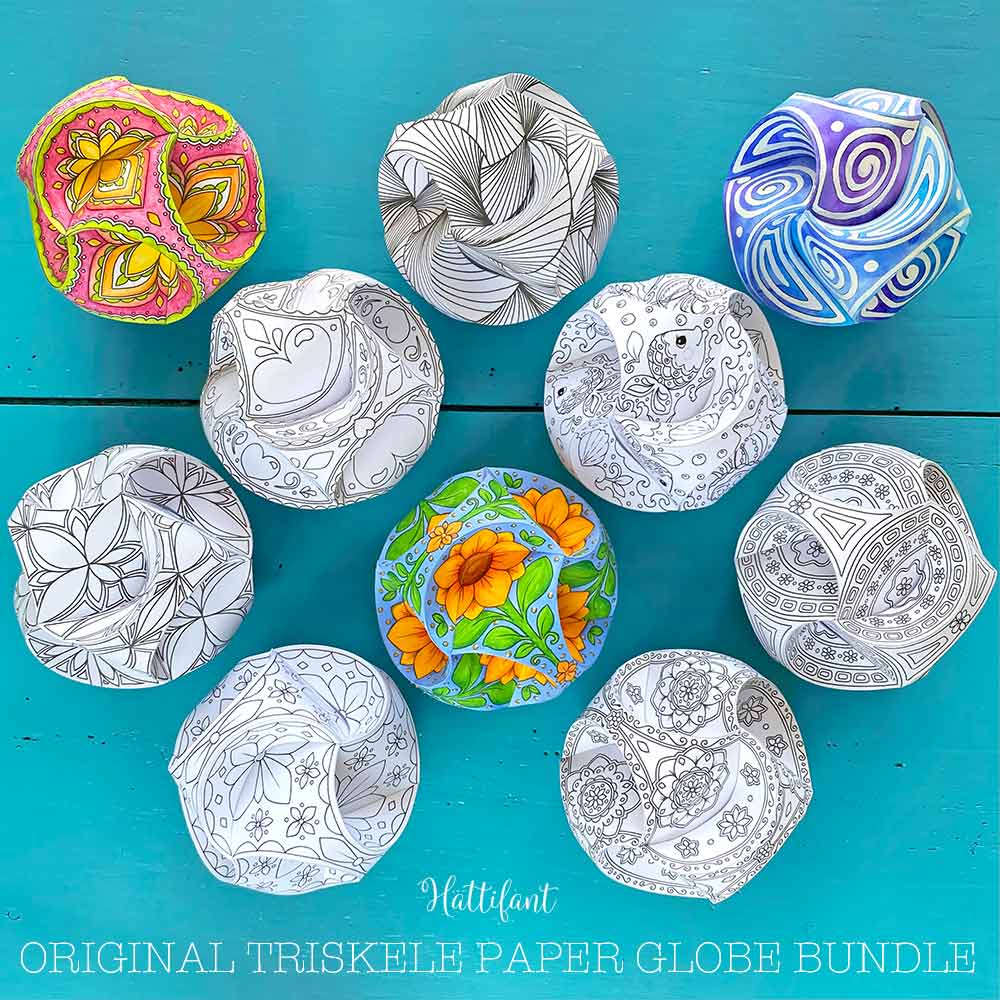 I hope you enjoyed this little challenge! Send me pictures and I am most happy to add a gallery here with all your successes!