Triskele Paper Globe CHALLENGE
Are you ready for some crafty fun?! I created a Triskele Paper Globe CHALLENGE for us! Read on and most importantly… join me!
For this challenge I created 10 different sizes of the Triskele Paper Globe No2 ready for you to test your craft skills on! Will you manage? Will you be able to put together all 10 including the teensy tine version of a Triskele Paper Globe? This little cutie only measures a little more than 1cm (0.4in)!!!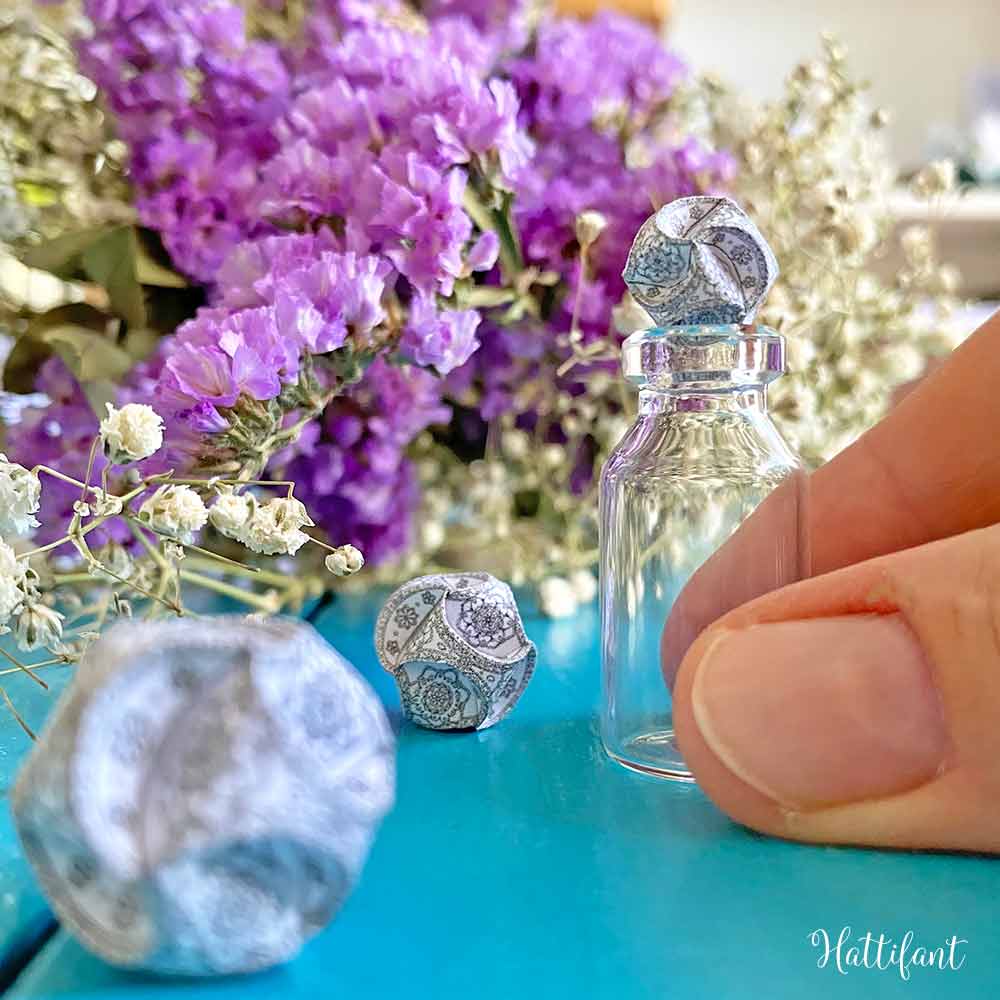 And if you would like to see it compared to a golfball… 🙂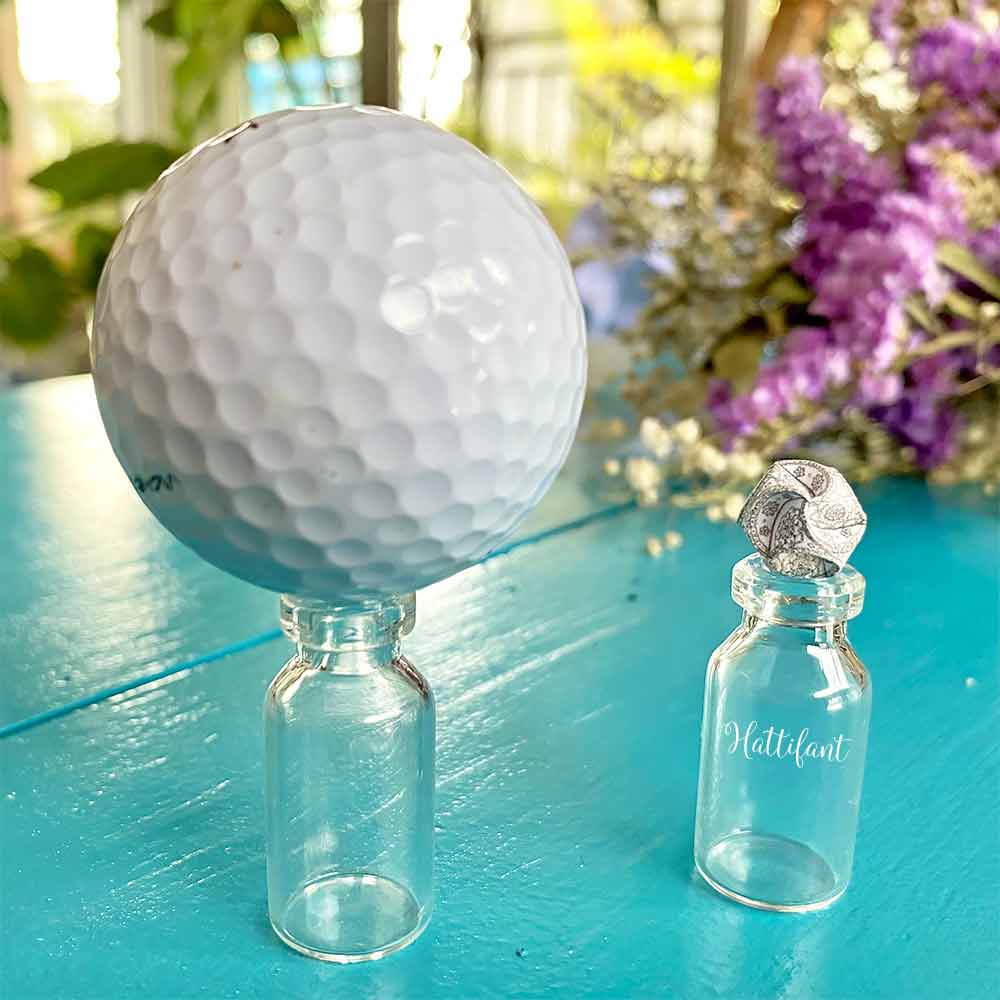 It is seriously tiny! 🙂 Come on you know you want to try!!! It is so cute!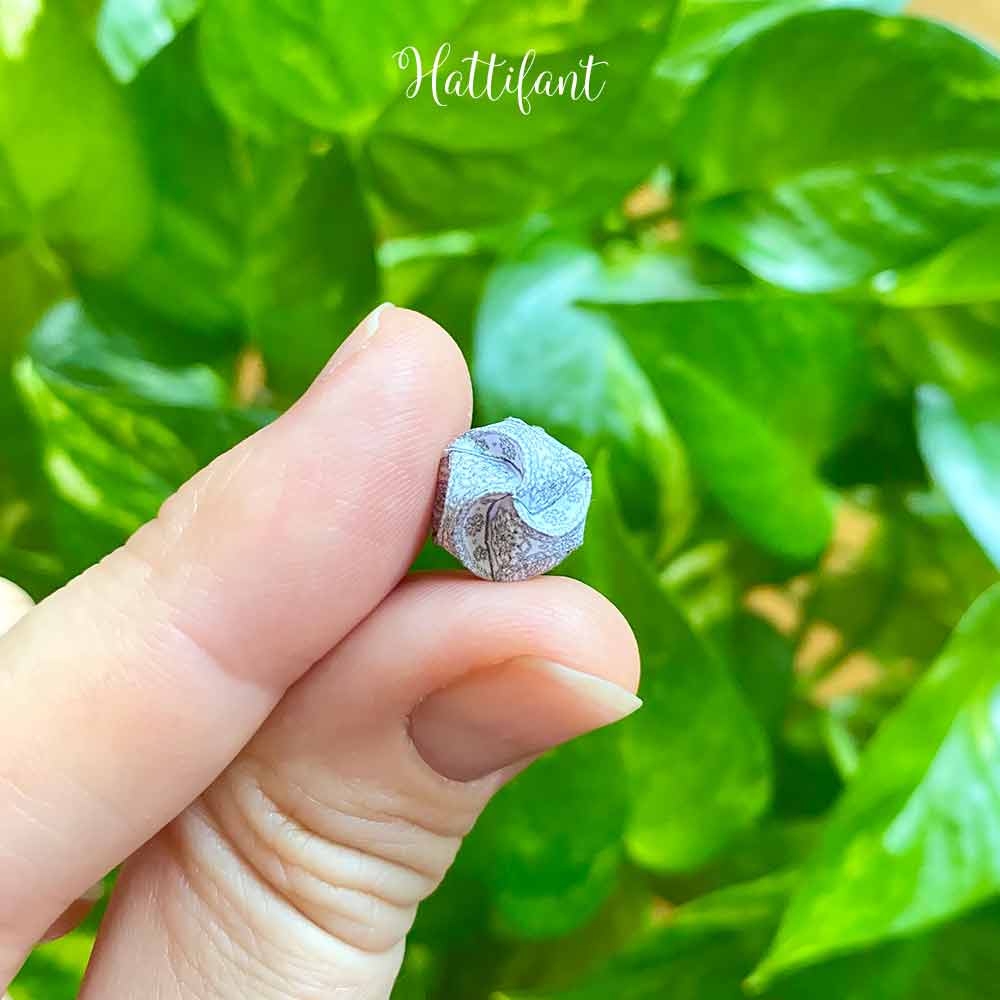 So here is me making the tiny Triskele Paper Globe! You can click on the individual pictures to have them increase in size. Or opt for the video below the images. Enjoy!
The smallest of the globes: One strip of paper measures 3.4 x 0.7cm. I started off by scoring the half moon shaped lines with the most pointy embossing tool I have. Then I cut out the strips and started folding inwards the half moon shapes. It got interesting when trying to tape the first two strips into tubes. I used a pen for support. I then added the third strip of paper and pushed the half moon shapes into place with fingers and tweezers.
Any of these smaller Triskele Paper Globes are put together just like the usual Triskele Paper Globe sizes. If you want to see this in more detail then feel free to watch the video below.
This Triskele Paper Globe CHALLENGE is part of the ORIGINAL Triskele Paper Globe Bundle. You can find it here.
Or head straight to Gumroad or Etsy to get your Original Triskele Paper Globe Bundle including the Challenge.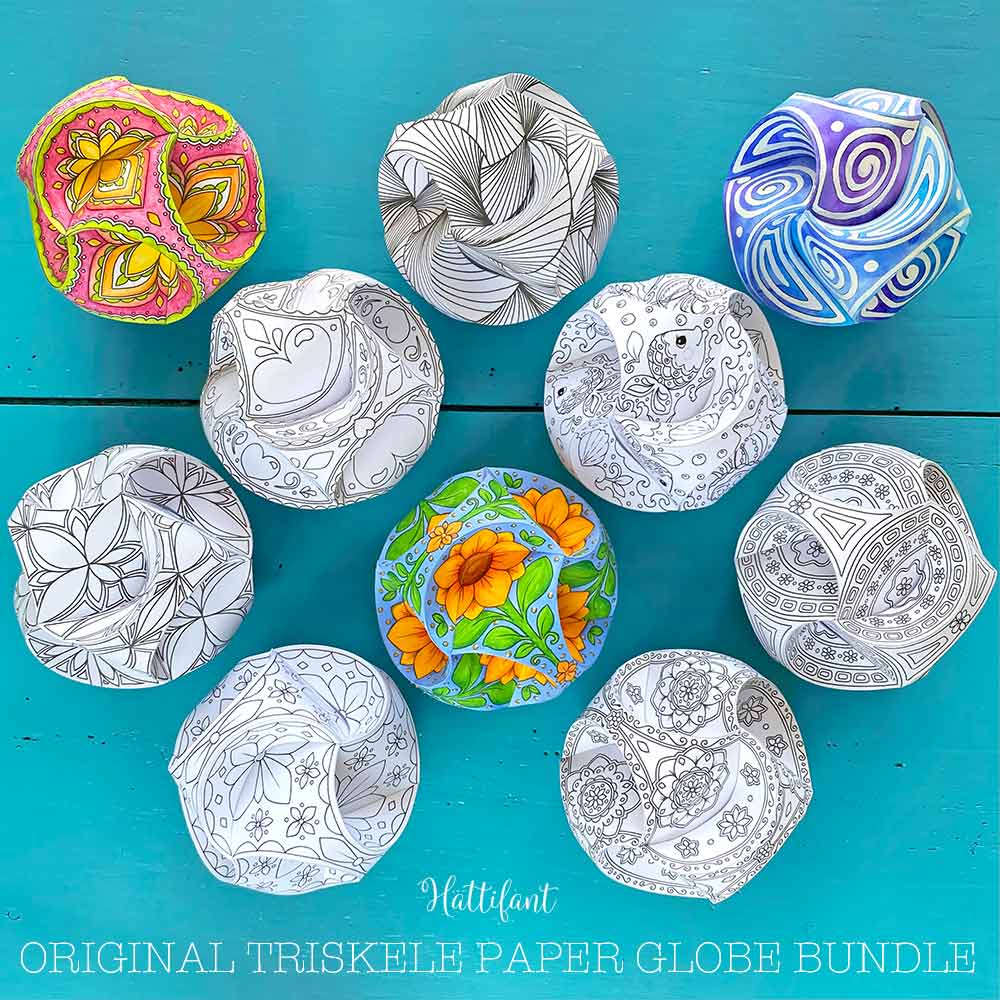 I hope you enjoyed this little challenge! Send me pictures and I am most happy to add a gallery here with all your successes!