Hattifant's favorite Grown Up Coloring Pages
Yeap, after having seen three young folks – obviously just having finished their day at work – purposefully walking into a stationary and book shop here in Bangkok and collecting the remainder of Joanna Basfords' coloring books "Secret Garden" and "Enchanted Forest" I decided it is about time to have our take on these events!
Find here Hattifant's favorite Grown Up Coloring Pages.
Hattifant's favorite Grown Up Coloring Pages
Hence, here are our favorite Adult Coloring Pages for you to explore and enjoy. There are some amazing artists out there that have been happy to share their work with us! We certainly need to spread the word!
FREE ADULT COLORING PAGES
1. "Secret Garden" by Johanna Basford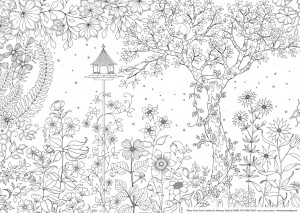 A long time favorite of mine and still remains number one of all the coloring books out there is Johanna Basfords coloring book "Secret Garden".
Already back in 2013 The Guardian made 5 of the pages inside the book available to download for free. So a good start of point to realize that it is well worthwhile to purchase this book alltogether!
 2. "Under the Sea" Coloring Pages by Rahema Shah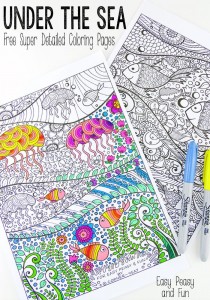 Featured by Andreja from Easy Peasy and Fun, Rahema Shah is an artist to look out for. Her beautiful coloring pages have travelled around the world in a heart beat. Absolutely beautiful and enjoyed by the older and younger generation alike!
3. Coloring Page collection by Easy Peasy and Fun
This brings us straight over to Andreja from Easy Peasy and Fun. Andreja has many other beautiful adult coloring pages (e.g. butterflies, peacock, horses, elephants) to offer!!! Hint Hint. Check here!


4. Coloring Page Samples of Books by Prima.fr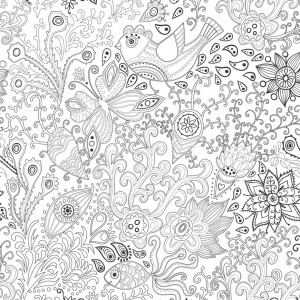 Prima.fr has put together a list of many beautiful coloring books of which each book offers one coloring page for free to enjoy! Mandalas in Bollywood style, more architectural patterns, woodland patterns…you name it! Click on the image to see them.
 
5. Coloring with Thaneeya McArdle
Thaneeya McArdle has created so many amazing coloring books I wouldn't be able to name them all and they are truely amazing. Her colored samples are bright and just simply make you smile! You just want to pick up those pens and create your own happy version. Some sample coloring pages of hers can be found with a click on the image above.
6. Coloring page samples by Dover Publications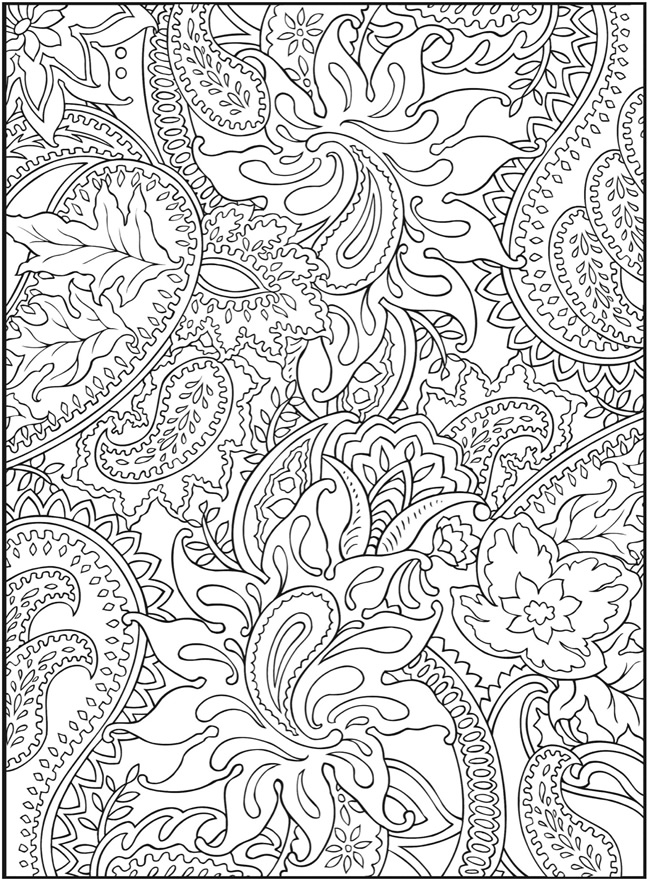 Dover Publications offer many many Coloring Books for sale. Great ones and worthwile to take a look at! They also tend to offer samples of some of the coloring pages inside the books!
You will be able to find even more on Pinterest: https://www.pinterest.com/explore/dover-publications/
7. Maris' Coloring Pages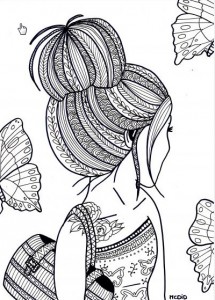 Maris from the Netherlands has some absolutely adorable coloring pages for you to download! Take a look! My favorite is this girl! Love the hair! 🙂
 8. Coloring book Review by Kate from Crafts on sea
Kate from Crafts on sea tells you all about the wonders of this coloring book "The one and only coloring book for adults". The beautiful butterfly coloring page is available to download for free.
 9. Coloring Page Collection with TOPKLEURPLAAT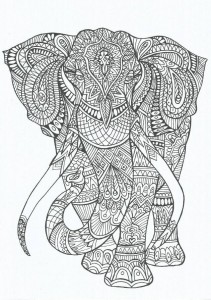 A good location to see many coloring page favorites! Something for every taste. A collection of many artists and their coloring pages! A click on the image will take oyu there.
 10. Doodle by Nadine Lucas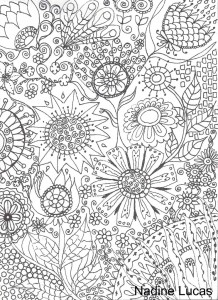 Not actually named as a coloring page this cute little doodle Nadine Lucas created back in 2011 provided loads of fun in our house. Click on the image to get to this printable!
11. Dream it. Do it. by Dawn Nicole
Well, this one is just simply a cutie. I love Dawns' style! Find her printable by clicking on the image!
12. Coloring with "In the Playroom"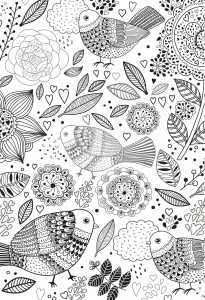 Anna from the parenting & lifestyle blog In the Playroom introduces a couple of coloring books as well.
13. Coloring page collection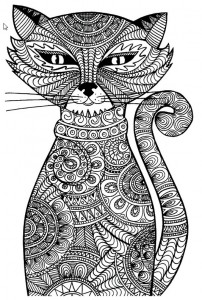 This site has a giant collection of coloring pages. If you have some time then you'll find some nice pages there, too.
14. Coloring pages for adults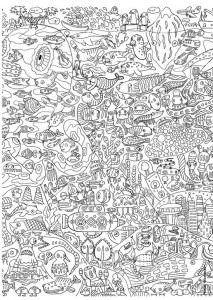 Coloring-for-kids.net has also a category for adult coloring pages packed with mandalas, nature such as flowers and animals. I really like the one in the picture. I wonder what it will look like colored. It goes on our coloring list. 🙂
 15. Coloring Pages with "thegenxmom"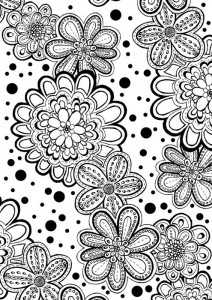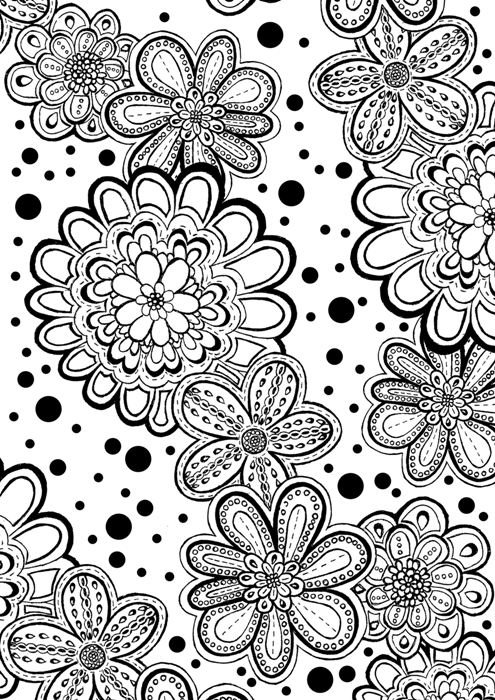 This is one is my favorite of this website! I think with bright markers (e.g. Sharpies) this one will look absolutely beautiful!
16. Supercute Coloring Pages at Des p'tits riens
Look at this cute ocean themed cutie of a coloring page! This will take time to color for sure.  I can see this and many of the other similar coloring pages as a joined coloring adventure. Most kids love these most detailed pictures. So while coloring laugh away at the illustrations with your little ones! So check out Des p'tits riens créations – Kawaii, Valentine and Halloween.
17. Hattifant's Coloring Pages
Last but not least, I would like to include our own coloring pages in this beautiful round up. My love for mandalas is known to many. Find further an owl, turtle, butterfly, flowers and so on. The collection of coloring pages is meant for several age groups with the idea of making it possible to share the coloring experience across generations "at the same table". Find out more here!
18. Coloring Pages from Red Ted Art
Red Ted Art will be featuring 2 of Hattifant's coloring pages – Mermaids Galore! If you have not heard of Maggy and her website Red Ted Art then it is time to take a look. She is an absolute master in finding fantastic craft ideas including coloring pages!
Available now also:
ENJOY this collection of free coloring pages!!! 🙂
This round up wouldn't be right though if I were not to at least mention the fact that there are amazing Coloring Books & Pages out there that are worth the penny.
COLORING BOOKS & PAGES WORTH THE PENNY
Obviously, like everyone else I am more than happy to see all these beautiful coloring pages out there that are free to download. A very good introduction into the world of coloring. If one gets "hooked" on coloring though, one might want to explore further and invest into some coloring books and/or pages. There are some most amazing books out there and worth every dime paid for it!
So please be kind and lets not create an expectation that all these coloring pages should be free to obtain. After all behind each coloring page stands an artist that should see some sort of reward, too. We all have to eat and feed our families! 😉
So which coloring books out there are your favorites?
Mine?! Most definetely "Secret Garden"!
I already mentioned Johanna Basford's beautiful work. I am the biggest fan of her art. I was most excited to see her books coming into the stores here in Bangkok now!
Her books are available everywhere… in stores, online! But do check out her portfolio and get more personal! Find it here!


---
New on Hattifant:
Triskele Paper Globes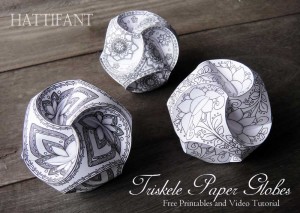 Coloring Flowers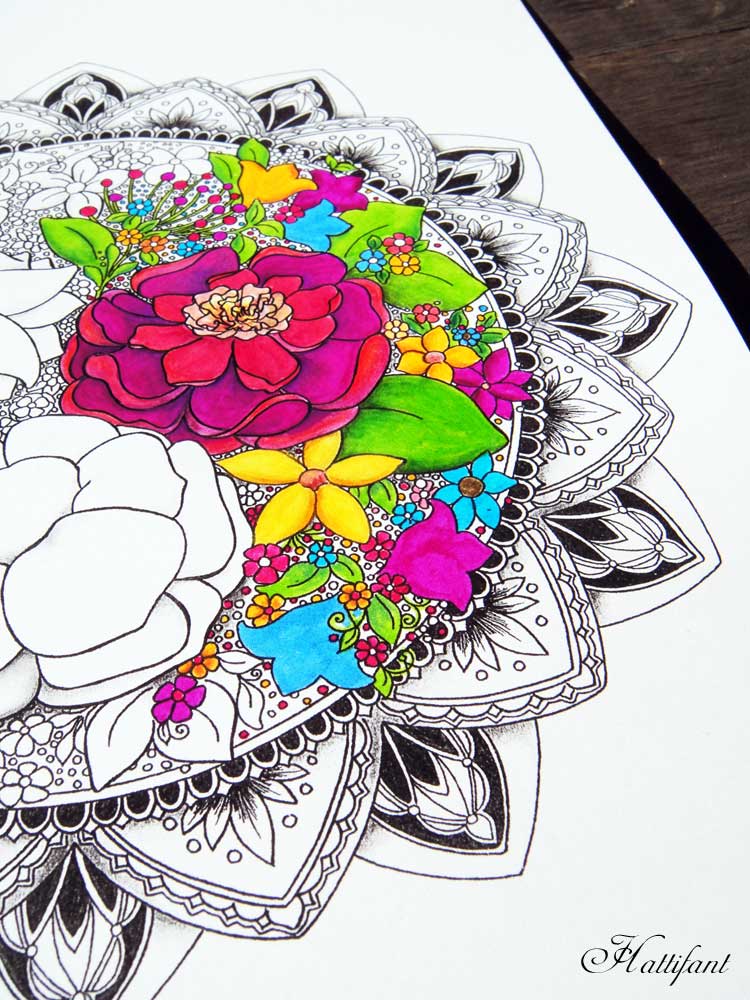 Magic Mermaid World Paper Toy Set
---
For more coloring…
Stripy Animals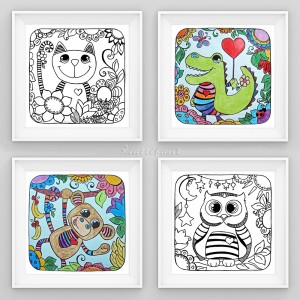 ---
You want to craft even more???
Then hop on over and take a look at these:
---
You like Hattifant's designs, toys & décor? Why not LIKE Hattifant on Facebook and always be up-to-date with Hattifant's latest adventures…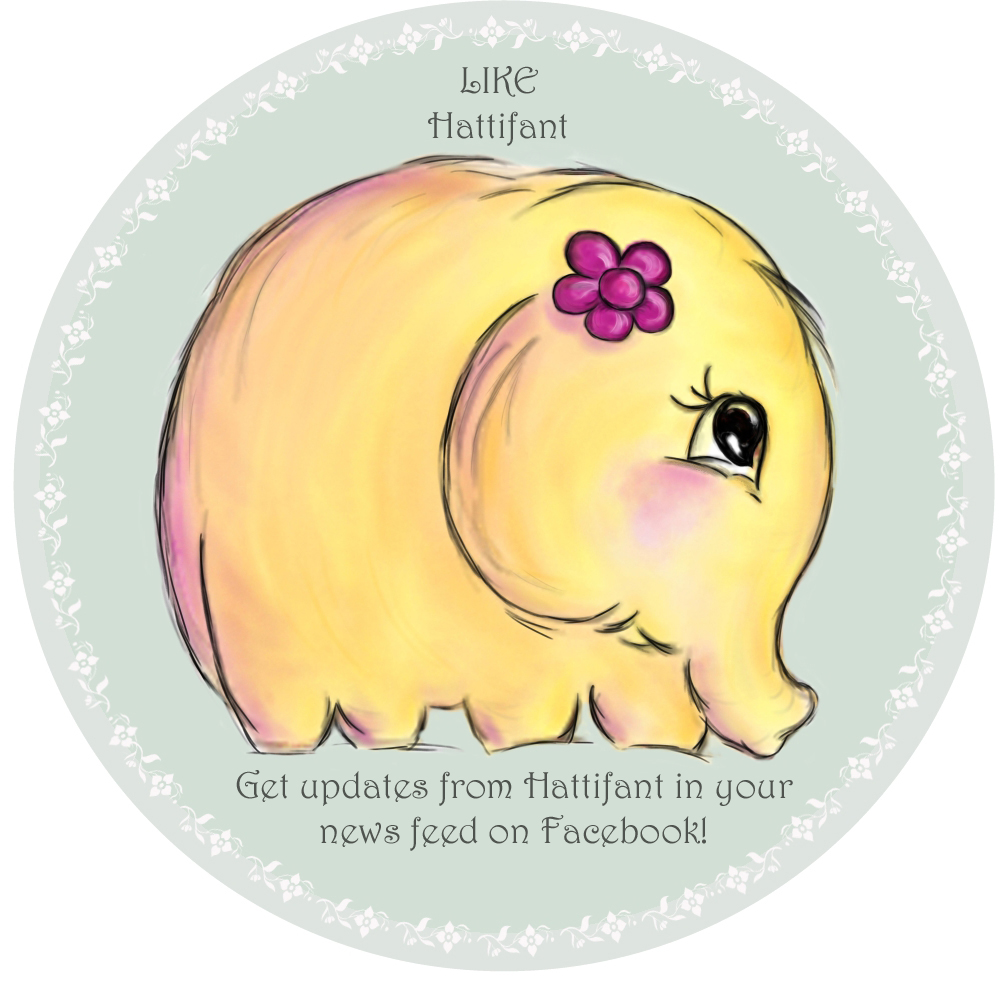 PERSONAL AND NON-COMMERCIAL USE LIMITATION
Please kindly note that the use of the Hattifant Site and its services (e.g. downloads) offered, are for your personal and non-commercial use only. You may not publish, license or create derivative works (for commercial use) from, transfer, or sell any information, products, downloads or services obtained from the Services. Hattifant is the sole owner of all content on the Hattifant Site, unless stated otherwise. You may borrow pictures but always name the source and link to the Hattifant Site, please. It would be lovely if you sent an email to manja(at)hattifant(dot)com in this case.
Thank you!