…today you are in for a very very special treat! See these cuties above…?!
Time for you to get your coloring pens out, turn your printer on and get those pages printed and start coloring!
Stripy Cuties To Color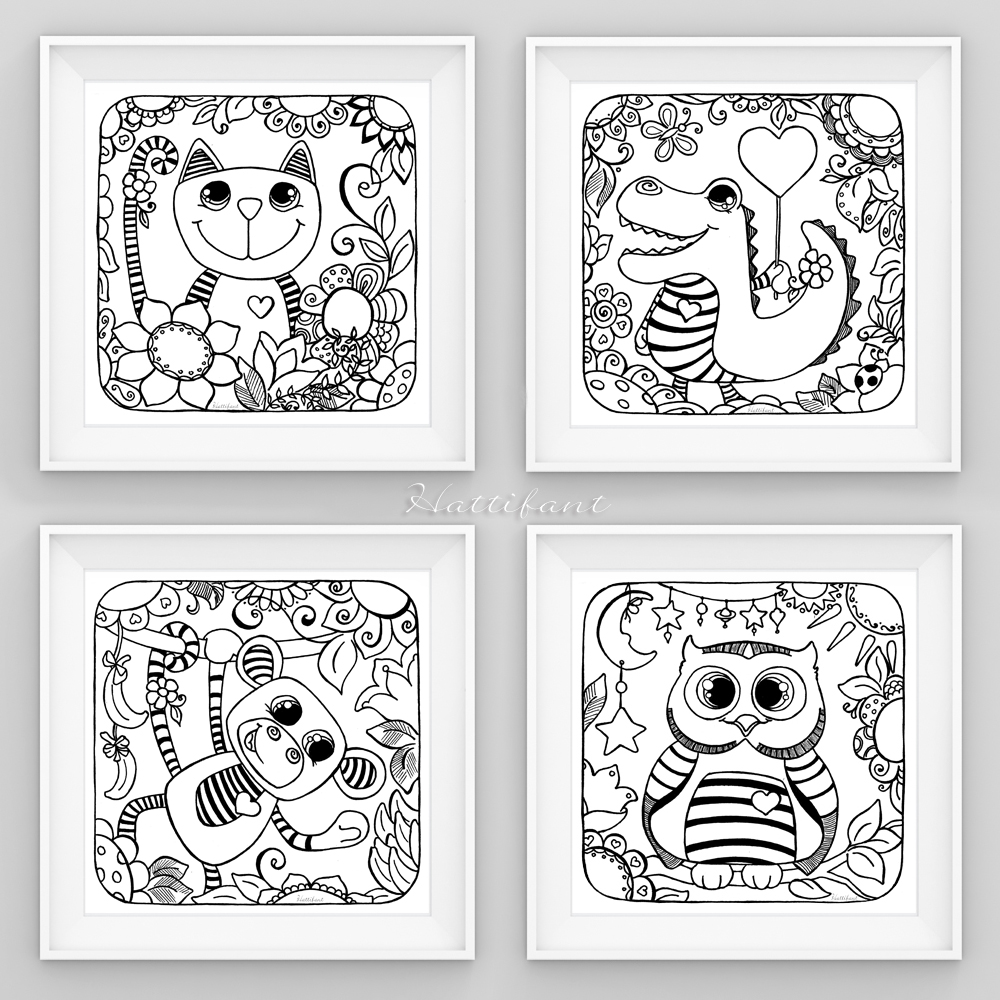 Hattifant's family has had already two amazingly quiet restaurant visits with these coloring pages!!! Don't believe me?! Try it! 😉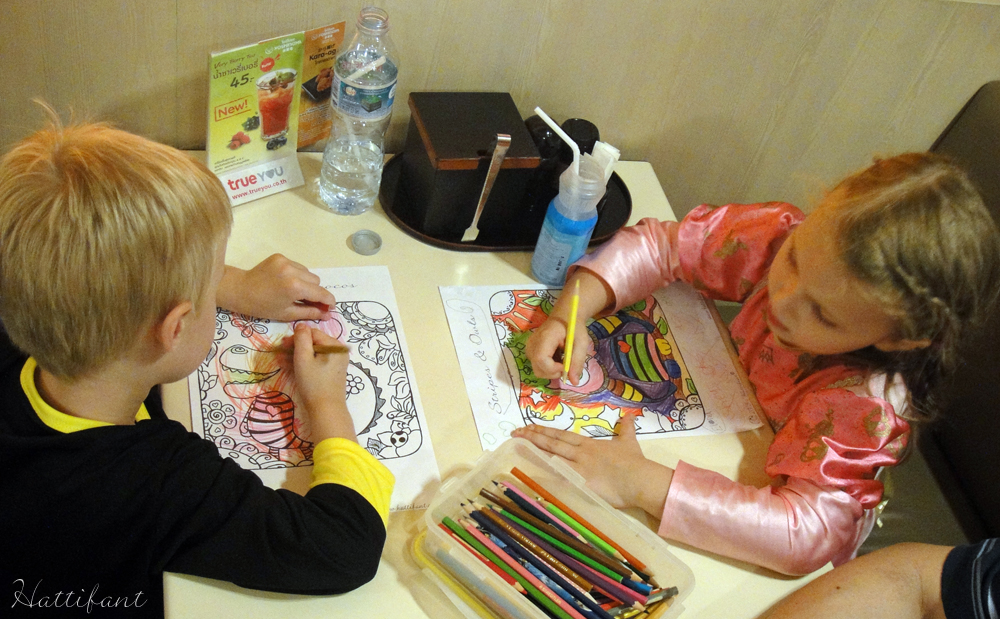 One visit with the little ones being relaxed, not so hungry and not so tired. Yeah!
It also worked on the second visit when the children were actually too hungry, too tired from having been to a show, playing in the swimming pool all afternoon and travelling through the whole city by train including swtiching trains. Ouch… Too exhausted to want to cook at home we ended up in one of our favorite restaurants with not so well behaved children. But the coloring pages miraculously appeared out of my bag peace and quiet settled over the Hattifant family.
Sometimes coloring pages are just simply a life saver, children can relax, don't have to worry too much about creating anything new but enjoy bringing a picture to life with colors.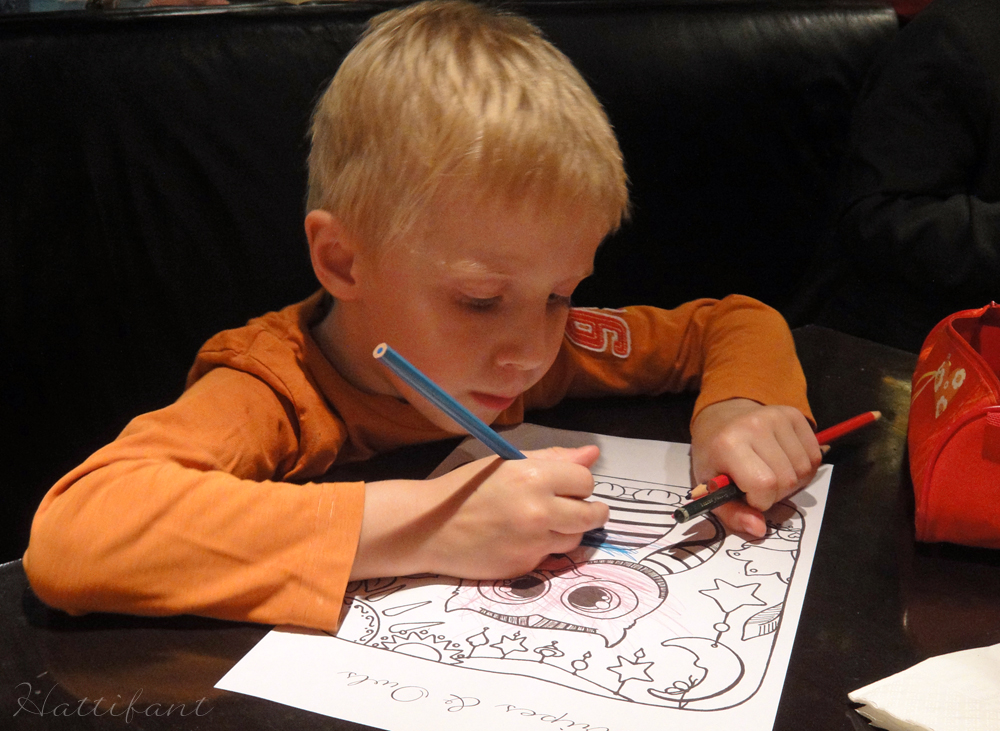 Now, Hattifant has joined forces with Maggy and her amazing craft site RedTedArt to bring these pages to you! You will definetely want to find out what Maggy and her little ones made out of the cute coloring pages. Hop over to RedTedArt and take a look!  Such a cute idea! The Hattifant family will definetely give this a try, too! (See link further down together with the printables!)
Now lets get these cute pages ready for you!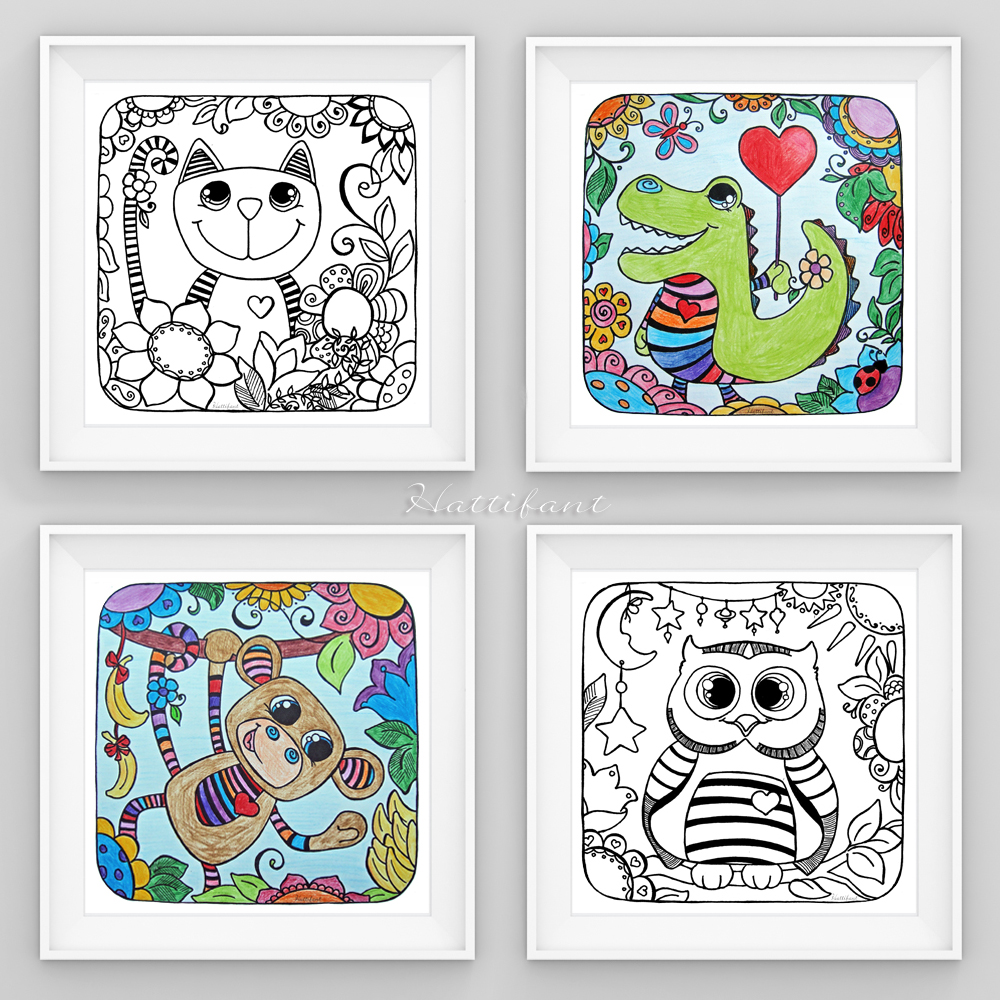 Printouts Coloring Pages PART I
Stripy Croco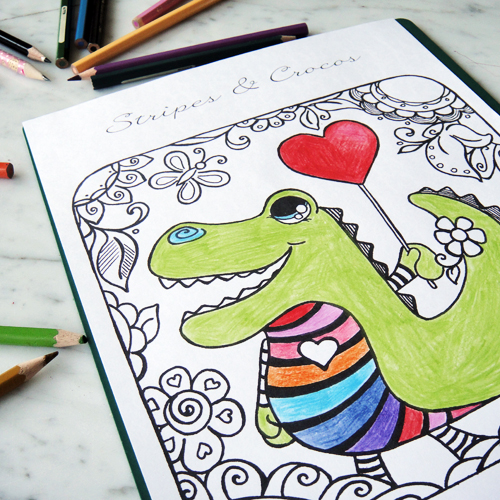 Hattifant's Stripy Croco Coloring Page A4 in JPG or PDF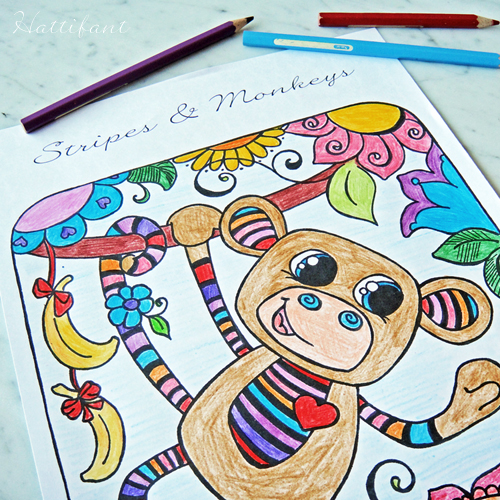 Hattifant's Stripy Monkey Coloring Page A4 in JPG or PDF
Hattifant's Stripy Monkey Coloring Page US LETTER in JPG or PDF
Printouts Coloring Pages PART II
For Hattifant's Stripy Cat and Stripy Owl please visit RedtTedArt and find  out how Maggy and her little ones turned these cute coloring pages into Sun Catchers!
So …
… what will you do with these cute coloring pages? Tell us…, send us pictures… We'd love to see! So far they are restaurant approved, have been turned into Sun Catchers, have been framed and used as Nursery Décor…
…and…
Want to Color a Tote Bag or Mug?
…want to do something different than coloring on paper? Here is another idea! It works!!! Click here to find out more and to get hold of one of these cute bags!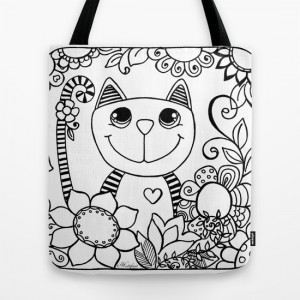 Stripy Cat Tote Bag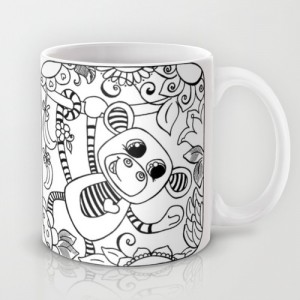 Stripy Monkey Mug
Another Treat for YOU right here:
The Stripy Animals as Kaleidocycle or how many of you also know it Flextangle.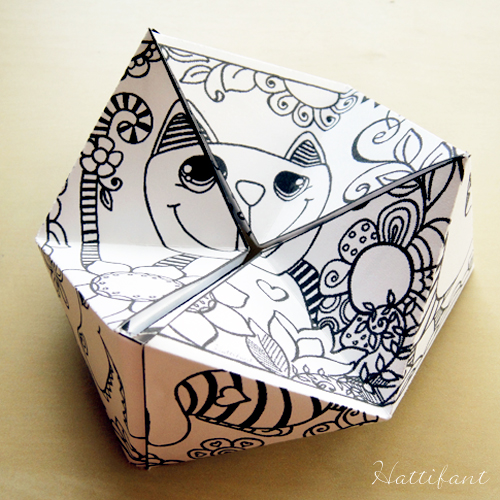 Click here or on the image above to get to Hattifant's Stripy Animals Kaleidocycle.
You have not ever heard about Kaleidocycles or Flextangles before??? Then start here and find out more. You'll find the Stripy Animals as Kaleidocycle there also, don't worry!
ENJOY!
---
Want to see and make somethingelse that is really really cute?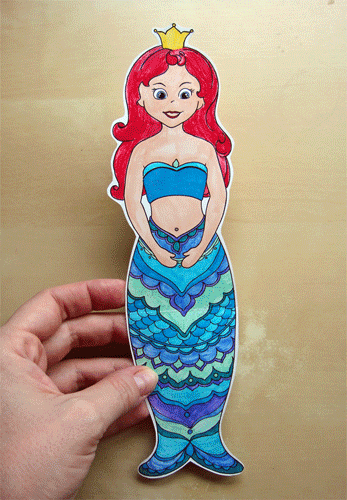 Interested in some more colouring pages? Then head back to our main colouring page here!
Or have you seen Hattifant's Stress Relief Mandala Doodle to colour in yet?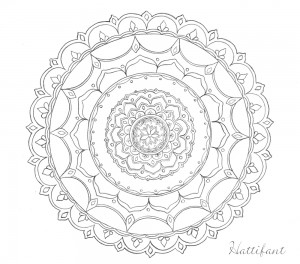 ---
Want to do something different? Then this might be of interest to you?
---
You like Hattifant's designs, toys & décor? Why not LIKE Hattifant on Facebook and always be up-to-date with Hattifant's latest adventures…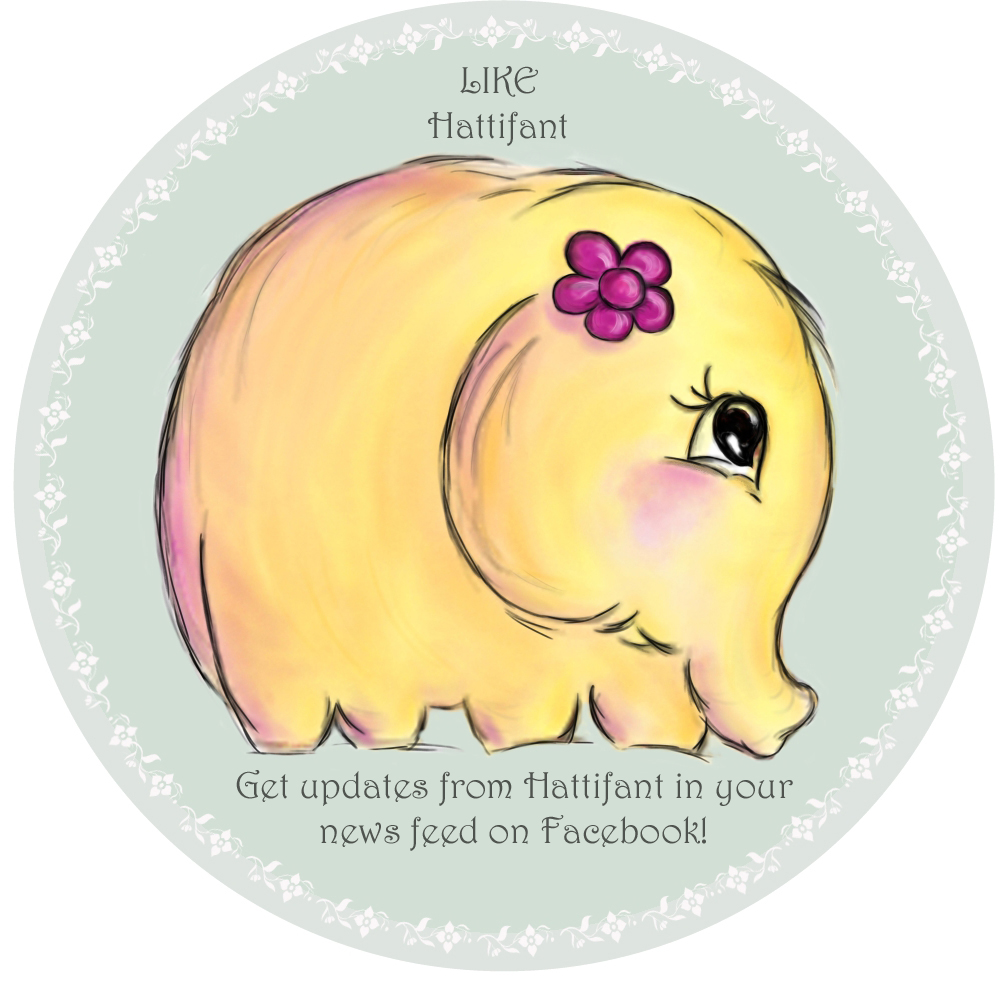 PERSONAL AND NON-COMMERCIAL USE LIMITATION
Please kindly note that the use of the Hattifant Site and its services (e.g. downloads) offered, are for your personal and non-commercial use only. You may not publish, license or create derivative works (for commercial use) from, transfer, or sell any information, products, downloads or services obtained from the Services. Hattifant is the sole owner of all content on the Hattifant Site, unless stated otherwise. You may borrow pictures but always name the source and link to the Hattifant Site, please. It would be lovely if you sent an email to manja(at)hattifant(dot)com in this case.
Thank you!