Hattifant's Advent Calendar Woodland Cuties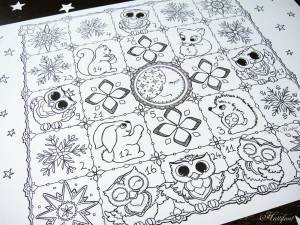 We have had a fantastic start into this Christmas season with our beautiful Christmas Tree Cone Set.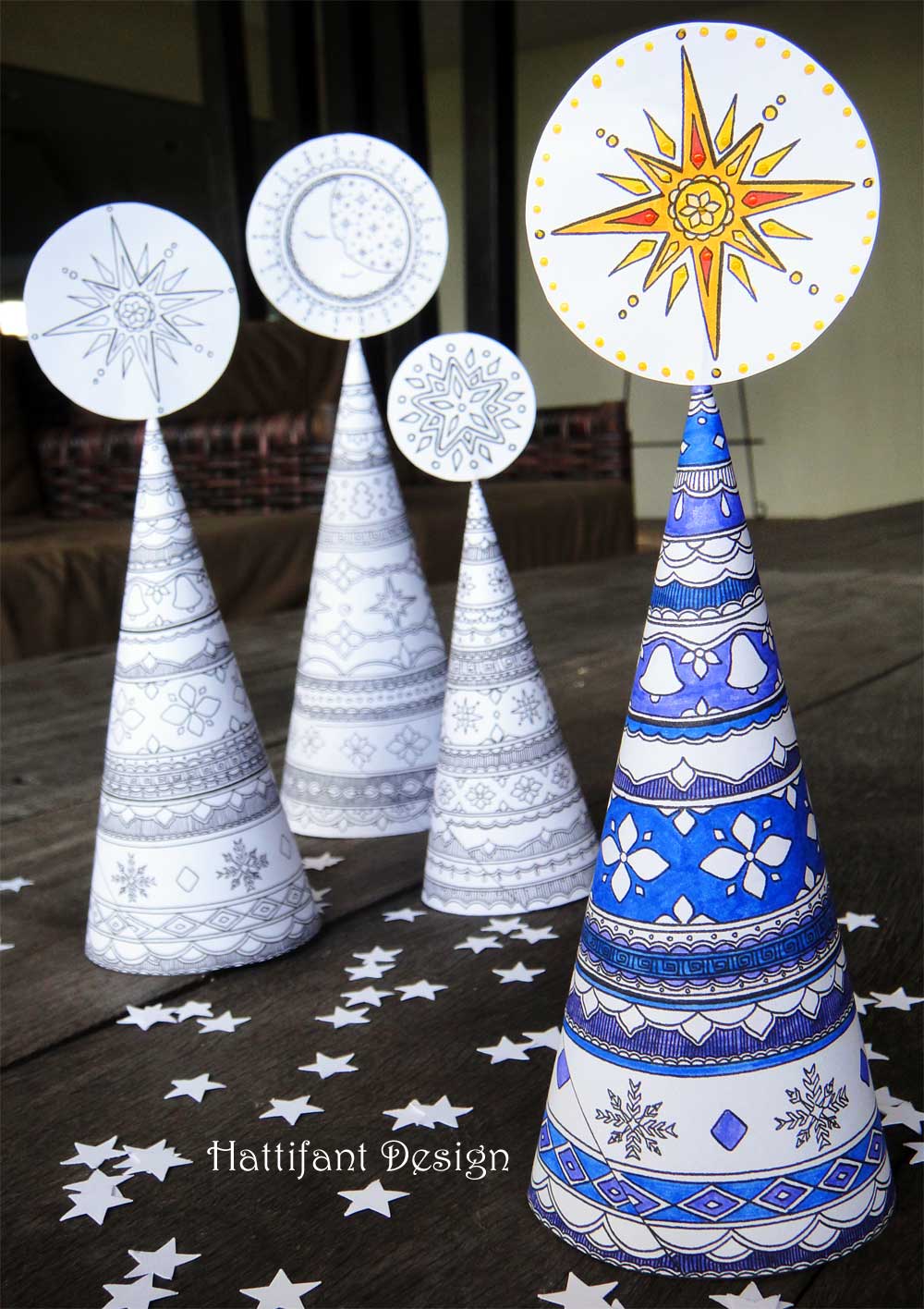 Time for a new craft though and right on time for the month of December to begin!
So mark the first of December as it is the first day you can start coloring our cute Advent Calendar "Woodland Cuties"!
Hattifant's Advent Calendar Woodland Cuties
Advent Calendar … what is THAT you might ask?! Ooooh…having grown up with them it feels odd having to explain it to a lot of people.
Well, December is probably the only month of the year when I know exactly what day it is every day (until the 24th that is 😛 ). Otherwise it is usually "week day" or "weekend".
But in December our family has help. We have a calendar with little doors to open. One door for every day until it is Christmas Eve (or Day for everyone that celebrates on the 25th).
A special calendar therefore that is used to "count or celebrate the days in anticipation of Christmas".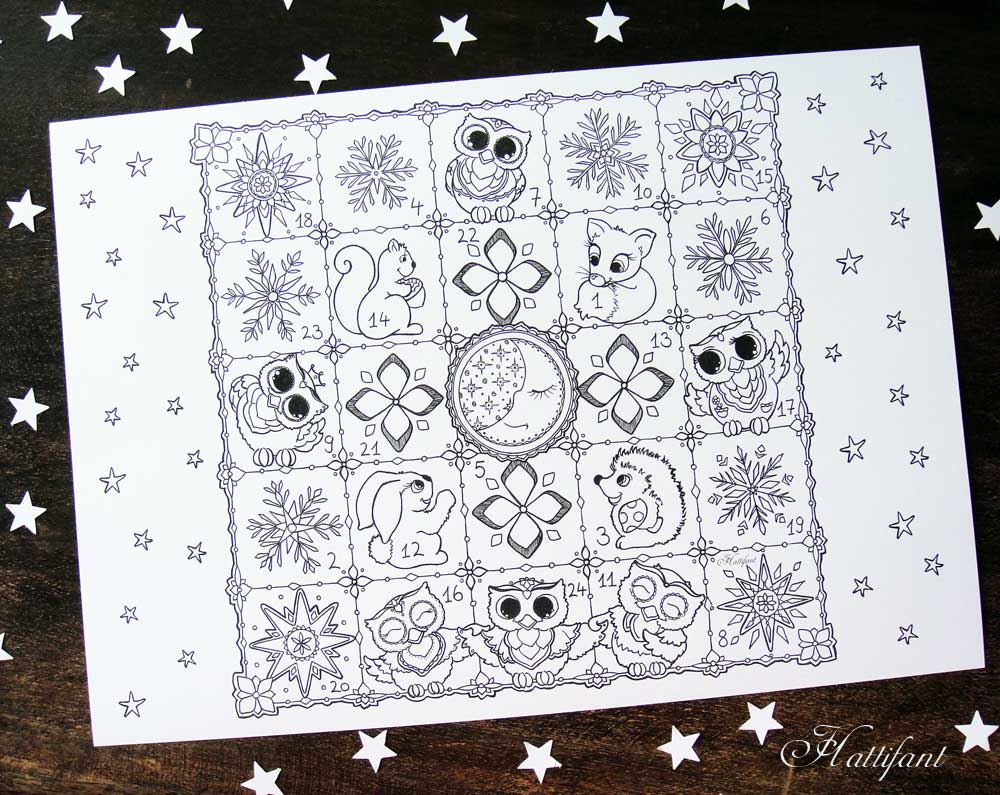 And since we love coloring…we will have a calendar to color in.  One little square day by day until it is Christmas Eve!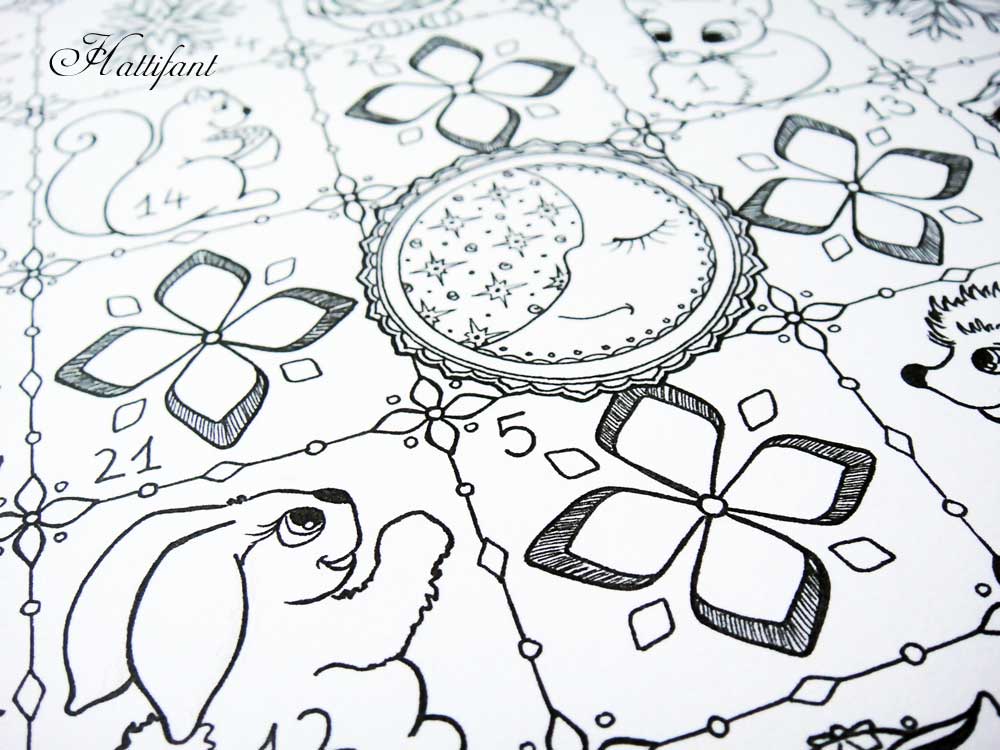 Since we will have a pretty warm Christmas this year this is also a better option to the chocolate Advent calendar. Don't get me wrong…I looooove chocolate but it is too hot here to keep it outside. So the poor choco calendar has to disappear into the fridge all the time. And that just isn't fair, right?!
And for all those who celebrate Christmas in the freeeeezing cold?! I just picture you folks cuddled up in front of a warm fireplace, hot chocolate in a mug next to you and you enjoying coloring your advent calendar! Hmmm…how romantic!
So if you like to color in this cute Advent Calendar then you will find the printables below. There will be two versions. As I know that there is some lovely folks that really count December till the 25th and some of you until the 24th. So choose the right one for yourself and ENJOY the coloring and even more so the Christmas Season!
Printables
I prepared printables for you with 24 AND 25 little windows. The printables come to you in A4 European measurment!
(Click on "DOWNLOAD" above to get to your printable.)
December 4
Kids are up bright and early every day to color in their little square each day! 🙂 Here are our calendars – 3 different age groups… Pre-School, Early Years and… Stone Age! LOL
Really love that we can all do the same activity together!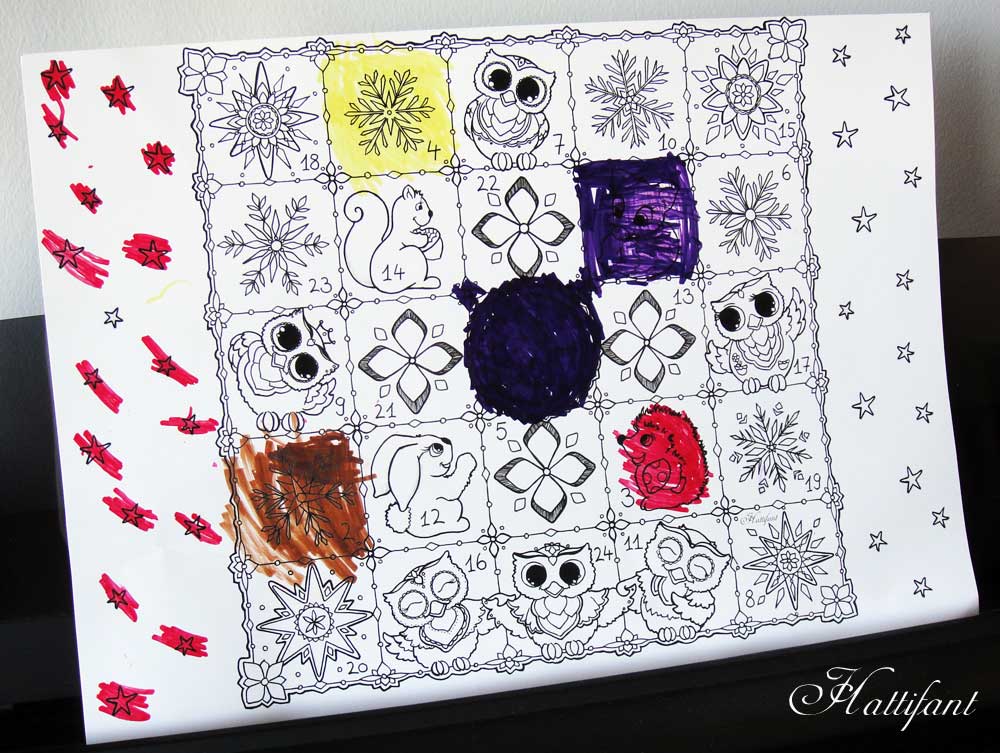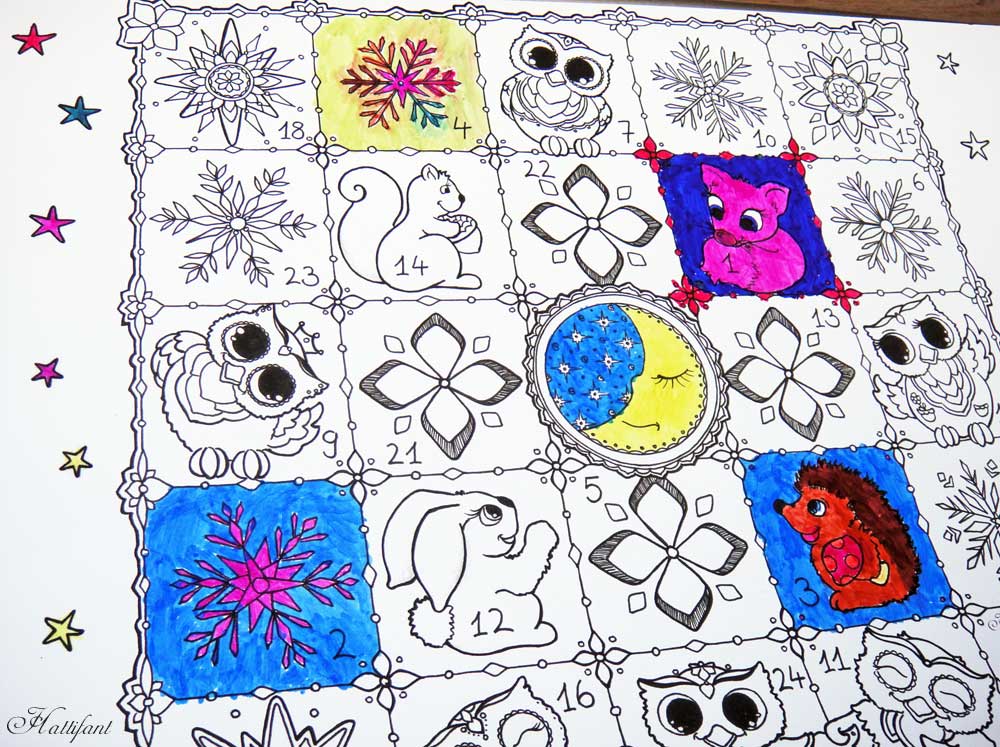 I really hope you'll enjoy this cute Advent Calendar to COLOR! Have a lovely Christmas season!
And of course…check out all other Christmas Crafts that Hattifant is working on! There is also a cute little Paper Angel Craft by Red Ted Art!
3D Coloring – Pop Up Card "Make a Wish"

Christmas & Winter Kaleidocycles Flextangles

GIANT Paper Snowflakes

Christmas Tree Cone Set

3D Paper Christmas Trees

Paper Angels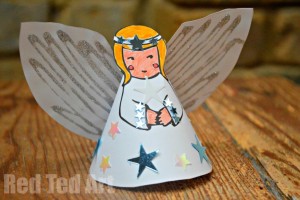 ---
For more Autumn & Winter coloring…
Owl Coloring Pages
Coloring Pages featuring Quotes

Woodland Cuties Coloring Page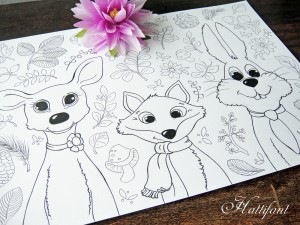 Have a look at all of Hattifant's Coloring Pages here:
Stress Relief with Coloring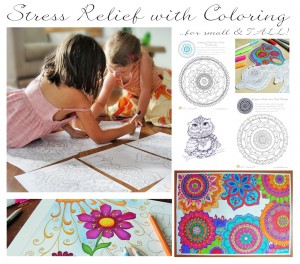 ---
You want to craft even more???
Then hop on over and take a look at these:
---
You like Hattifant's designs, toys & décor? Why not LIKE Hattifant on Facebook and always be up-to-date with Hattifant's latest adventures…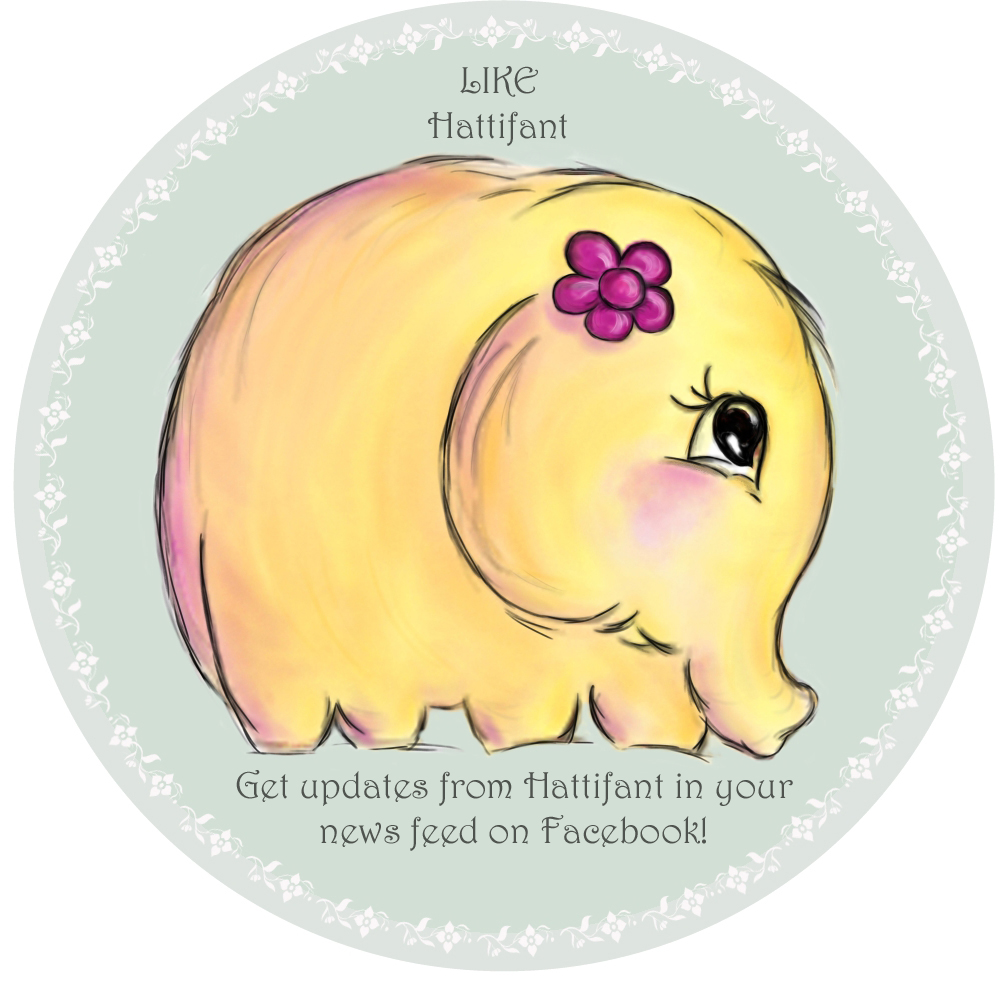 PERSONAL AND NON-COMMERCIAL USE LIMITATION
Please kindly note that the use of the Hattifant Site and its services (e.g. downloads) offered, are for your personal and non-commercial use only. You may not publish, license or create derivative works (for commercial use) from, transfer, or sell any information, products, downloads or services obtained from the Services. Hattifant is the sole owner of all content on the Hattifant Site, unless stated otherwise. You may borrow pictures but always name the source and link to the Hattifant Site, please. It would be lovely if you sent an email to manja(at)hattifant(dot)com in this case.
Thank you!
Merken
Merken