DECORATION | Fish Coloring Pages
We love the warmth, palm trees, the ocean, the sand between our toes and exploring sea life. Today I thought I bring some beautiful tropical Hattifant fish into our home. Lets give a big welcome to Hattifant's new Decoration Fish Coloring Pages.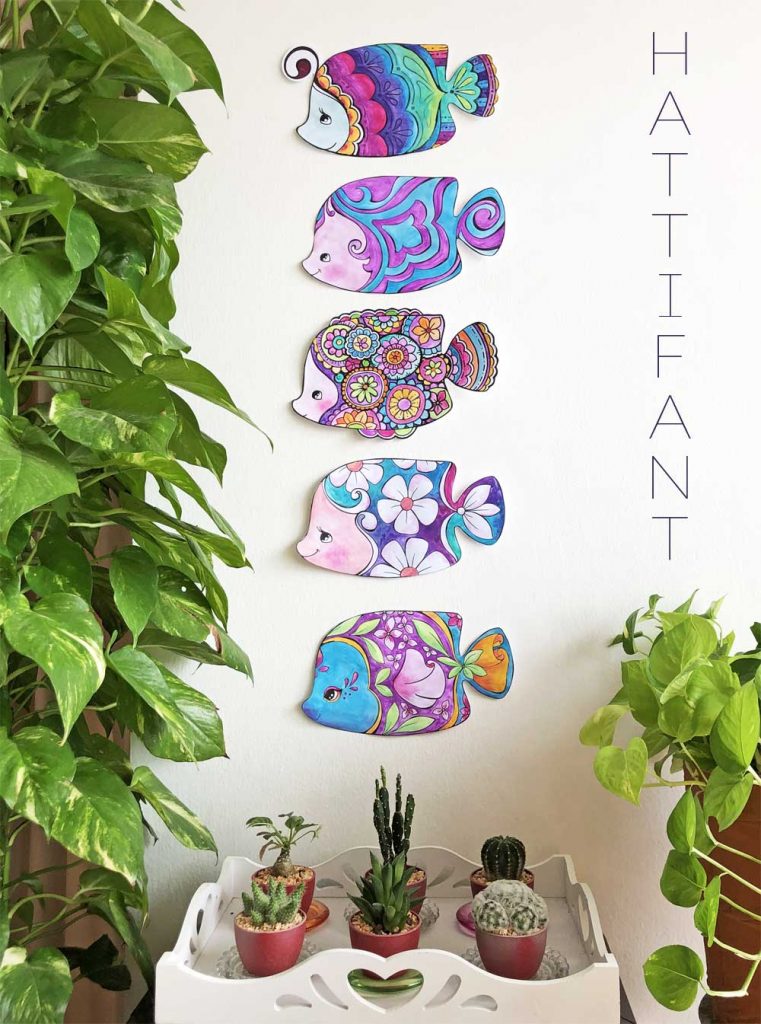 They look beautiful on the wall, as mobile or garland and my favorite: as sun catchers!!!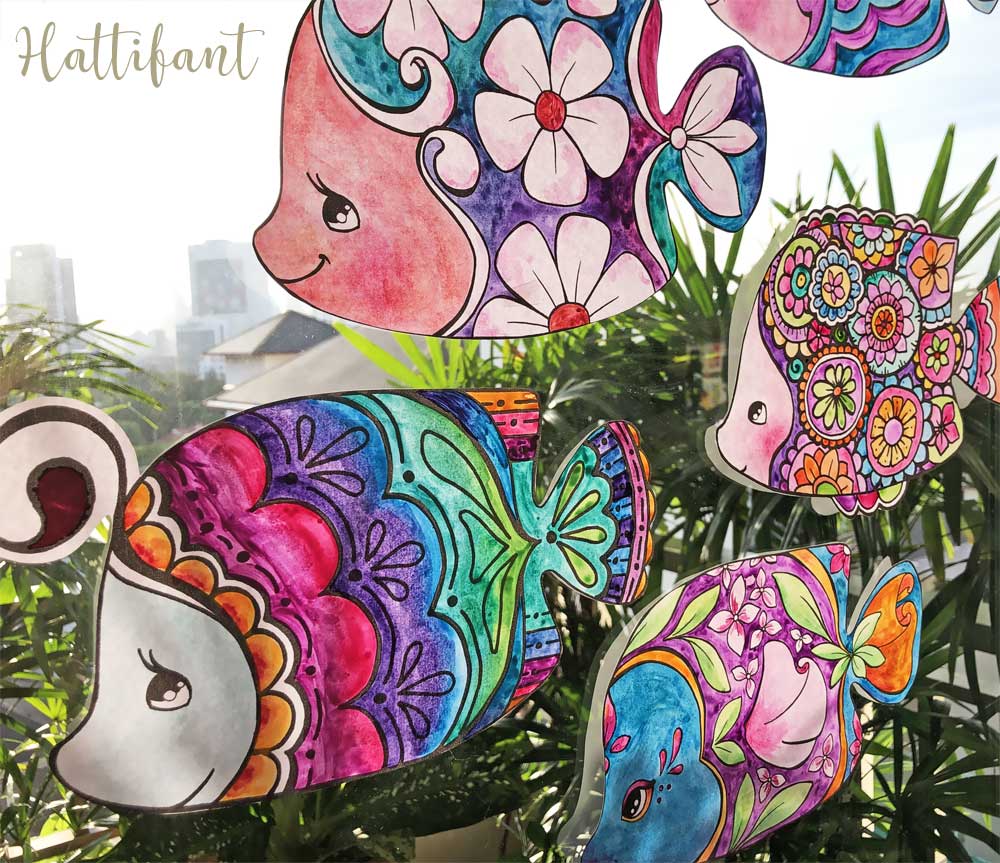 In the morning hours, we have the sun light shine into our windows and these beautiful fish illuminate with the sun shining through them. The colors are amazing.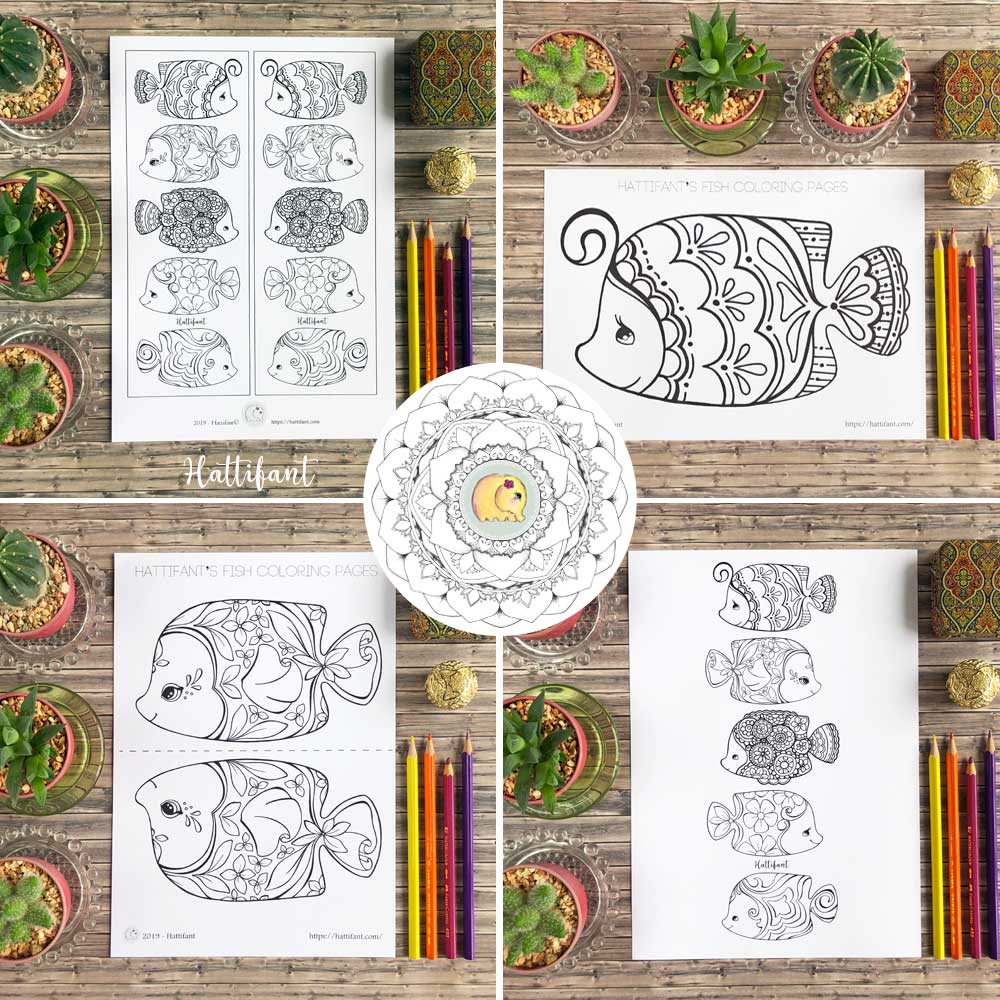 I have created varying templates for you:
turn these fish into bookmarks (of the bigger kind)
in A4 size to decorate wall and windows as sun catchers (I used this size for the fish in the images)
a double sided version perfect for mobiles and garlands
and a more arty A4 page with all 5 fish for our coloring specialists to frame afterwards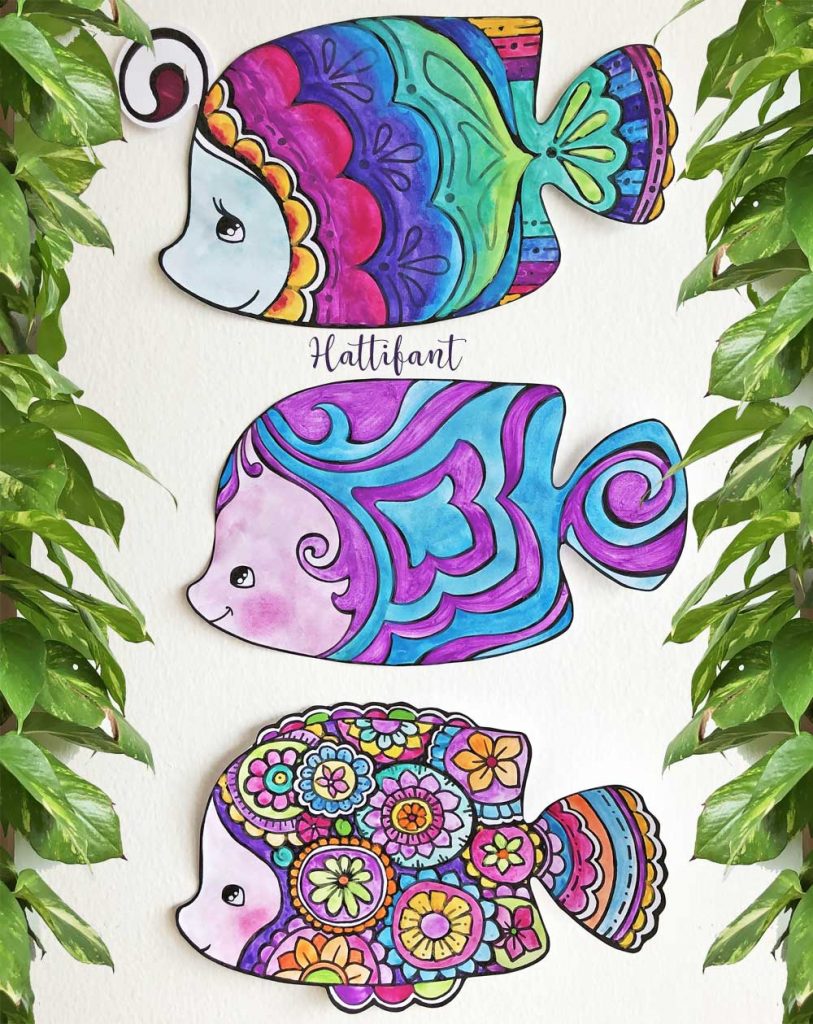 Color them with pencils, felt pens, acrylics or water paint… They will look gorgeous. I stack to water colors this time around as I wanted to turn them into sun catchers.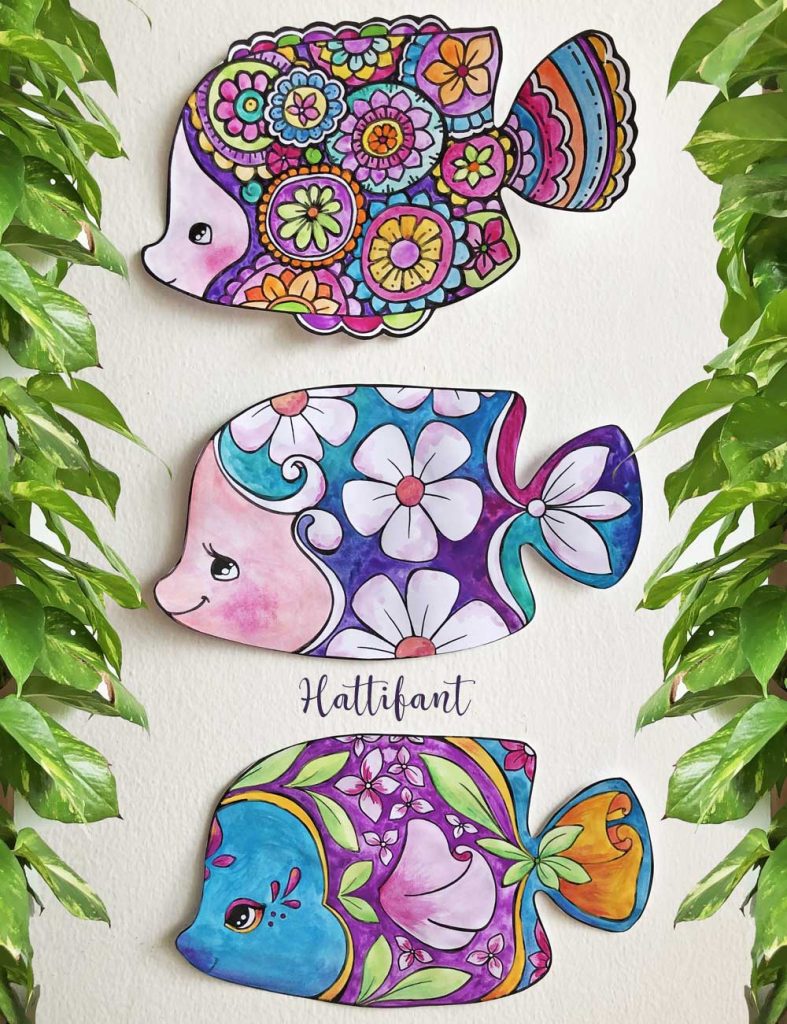 You will receive:
Bookmarks – 1 PDF file
Art A4 Coloring Page with all 5 fish – 1 PDF file
1 PDF file with all 5 fish as A4 Coloring Page (5 pages – don't forget to scroll)
1 PDF file with all 5 fish in A5 size – doublesided (5 pages in one PDF file – so do scroll through the document to find all)
I hope you will enjoy these beautiful Decoration Fish Coloring Pages! Let me know! And send through your creations!
More HATTIFANT Crafts: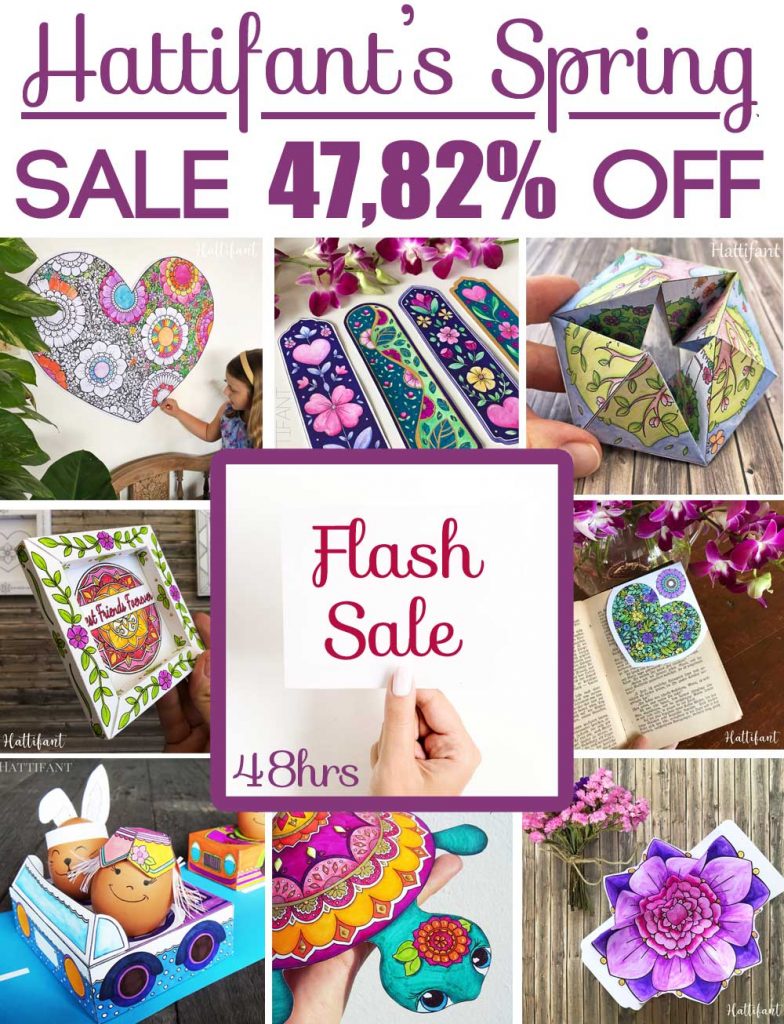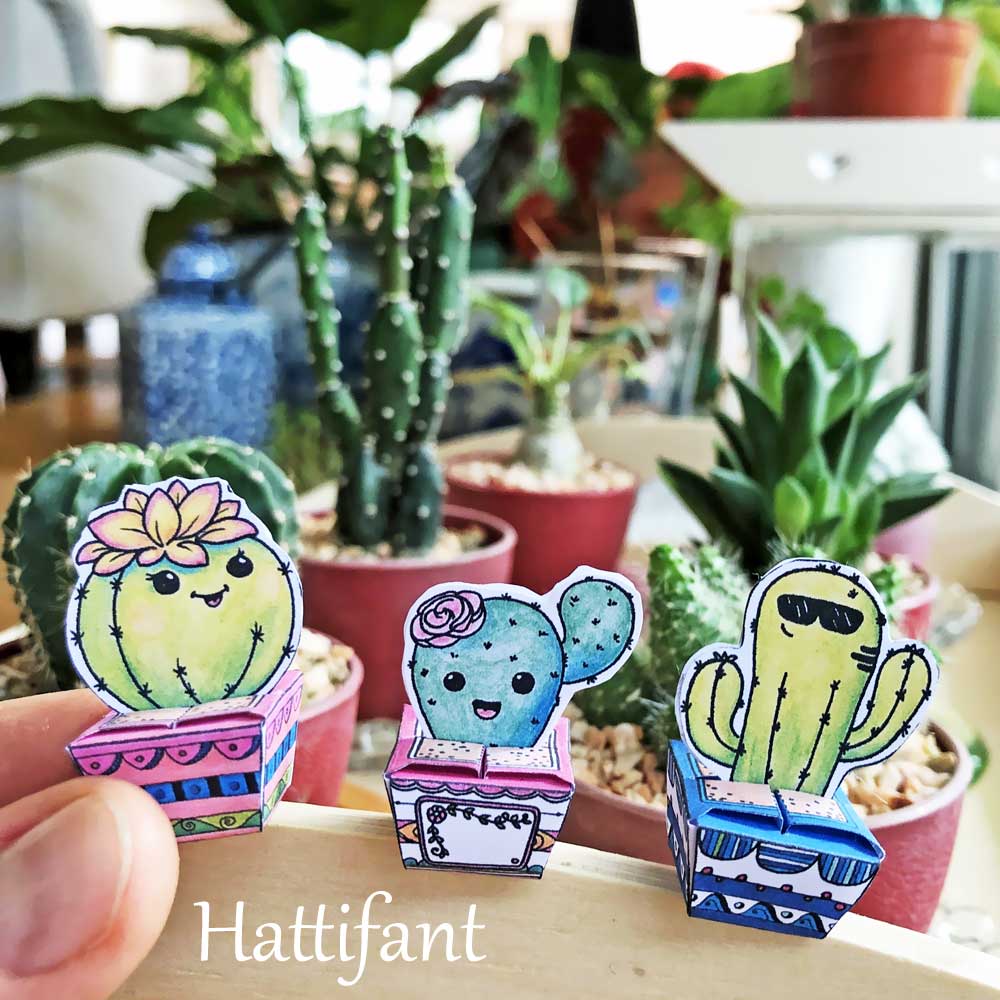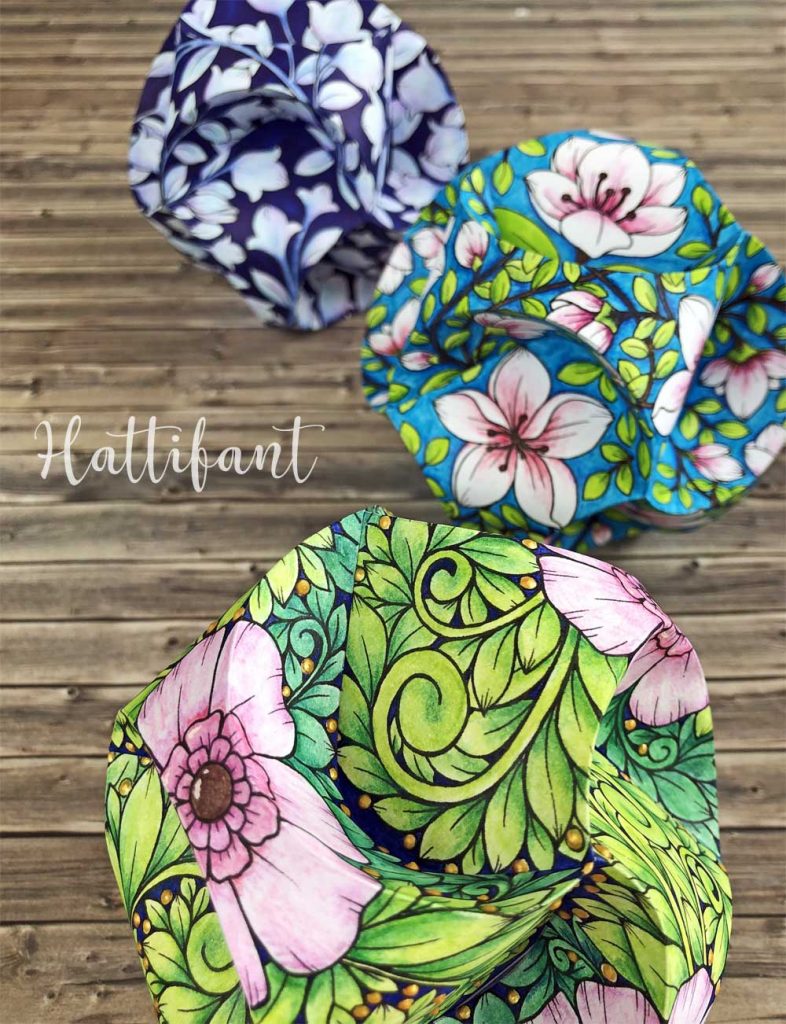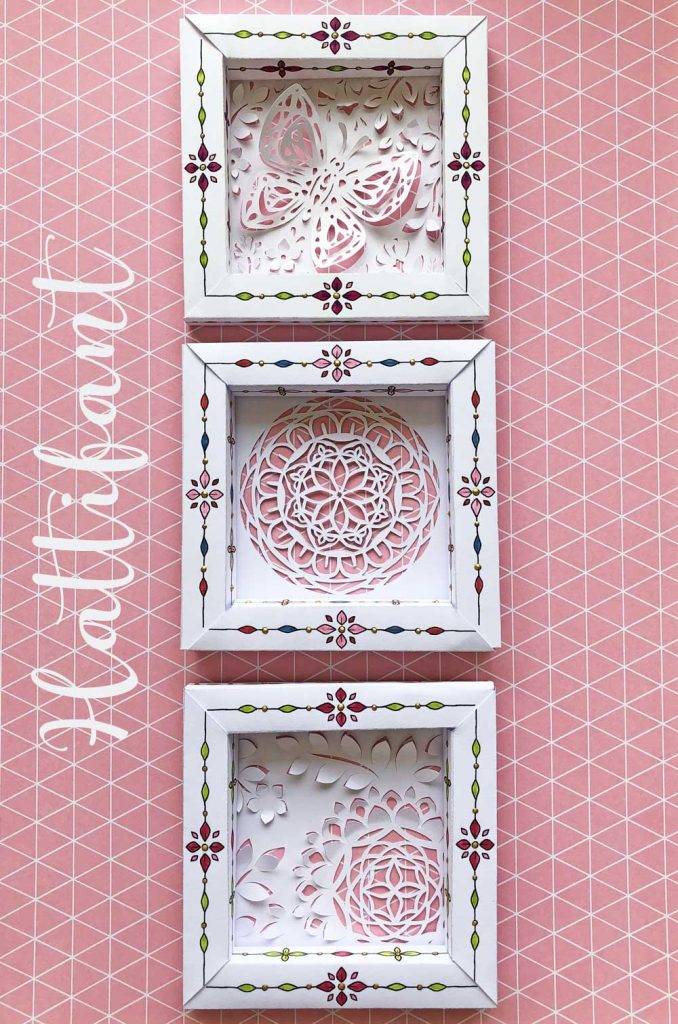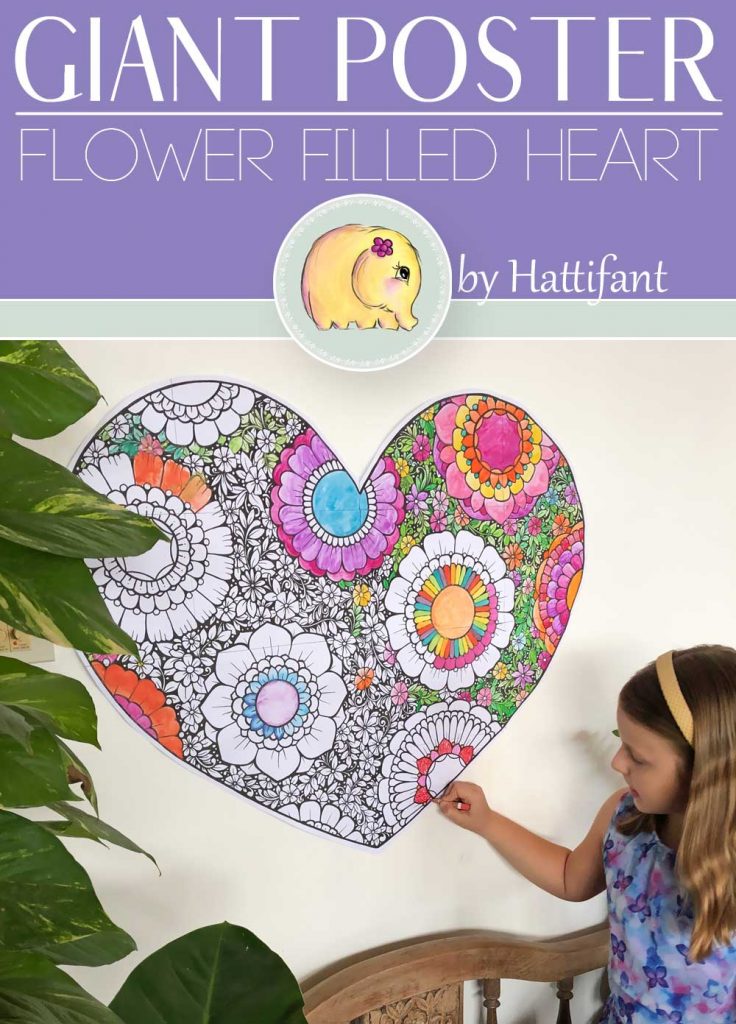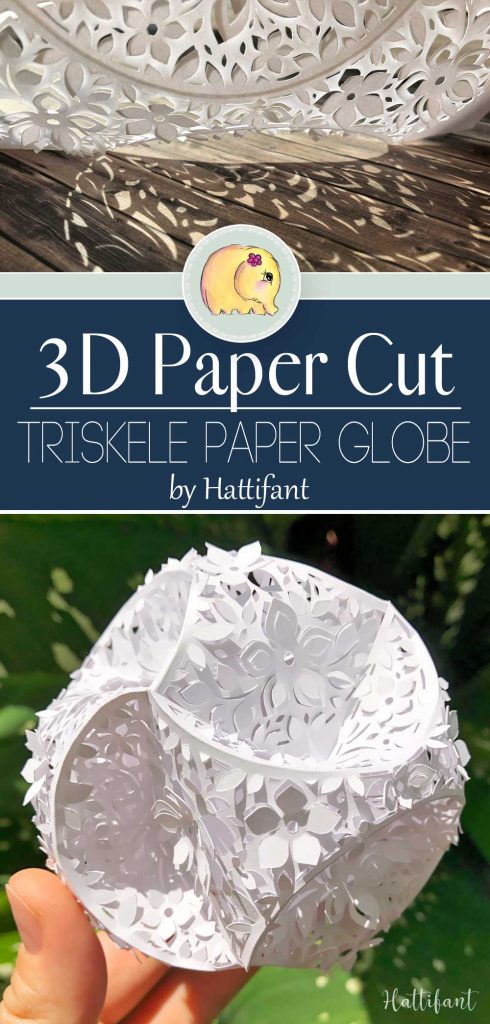 You like Hattifant's designs, toys & décor? Why not LIKE Hattifant on Facebook and always be up-to-date with Hattifant's latest adventures…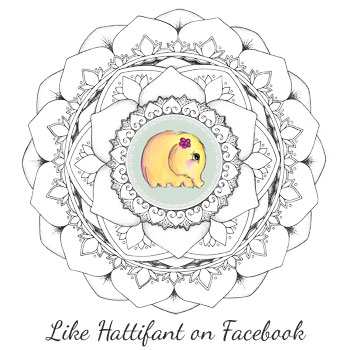 PERSONAL AND NON-COMMERCIAL USE LIMITATION
NO DIRECT LINKS TO PRINTABLES ALLOWED! Please kindly note that the use of the Hattifant Site and its services (e.g. downloads) offered, are for your personal and non-commercial use only. You may not publish, license or create derivative works (for commercial use) from, transfer, or sell any information, products, downloads or services obtained from the Services. Hattifant is the sole owner of all content on the Hattifant Site, unless stated otherwise. You may borrow pictures but always name the source and link to the Hattifant Site, please. It would be lovely if you sent an email to manja(at)hattifant(dot)com in this case. Thank you!