Hattifant's Cactus & Succulent Cuties
A big hello to you and welcome to a new fabulous little paper craft of mine.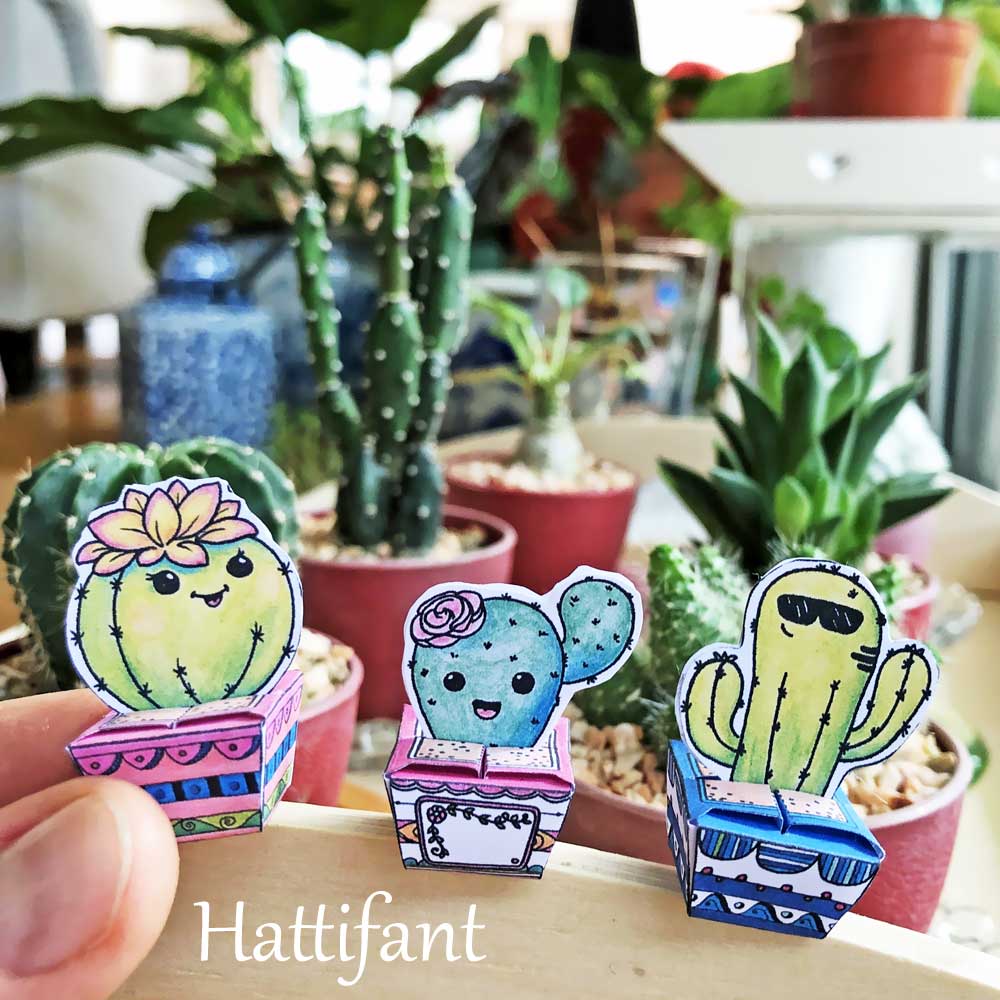 I am sooo excited and I hope you will be, too!
Please welcome Sally, Dave, Mia, Berry, Starlight & Blossom – Hattifant's Succulent & Cactus Cuties!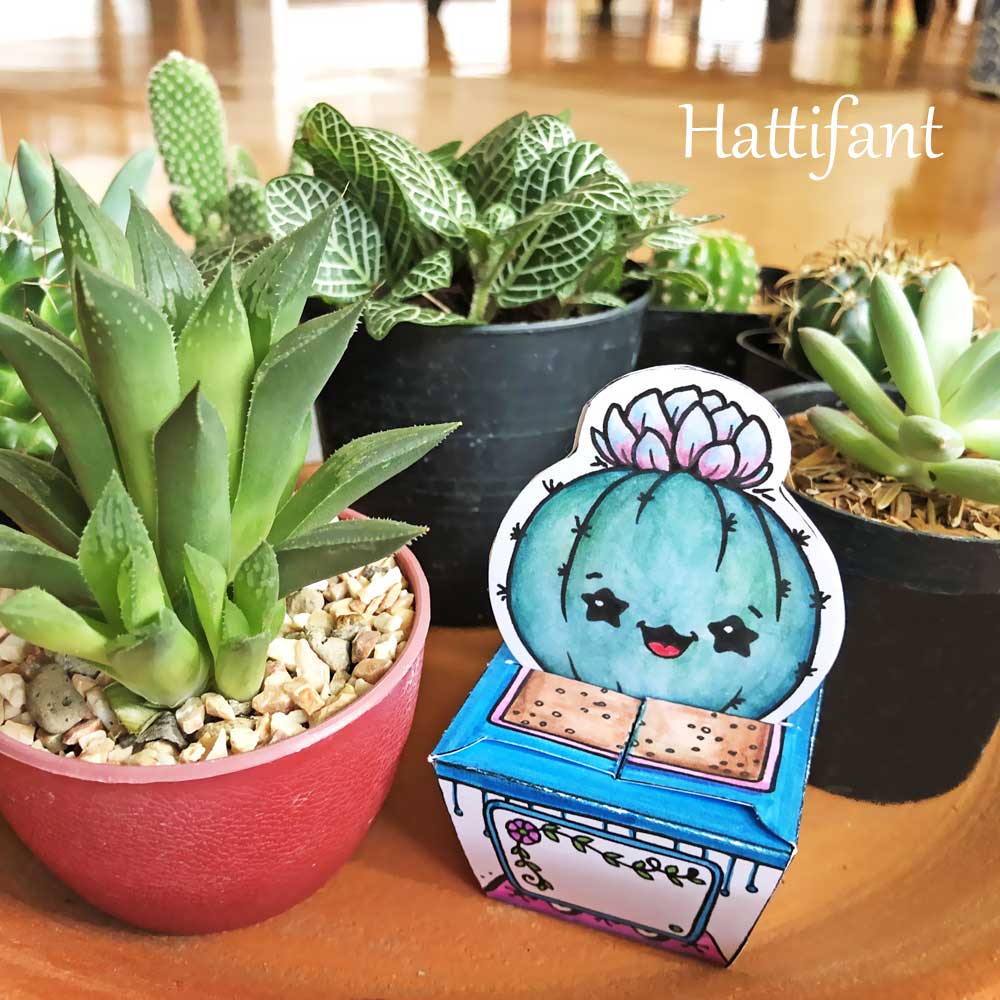 Hattifant's Cactus & Succulent Cuties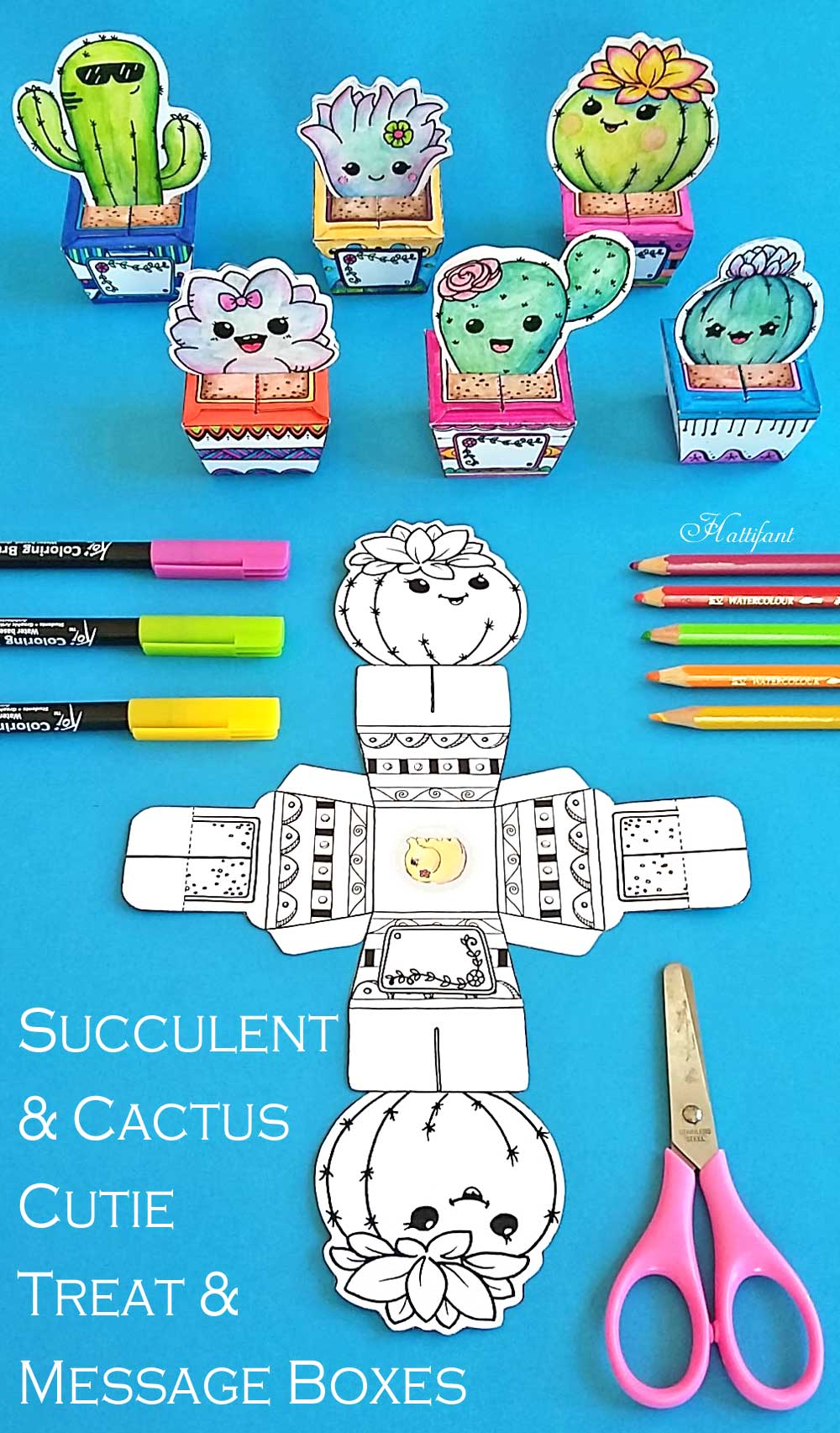 Lets have a look at them in action shall we…
DOWNLOAD HERE via GUMROAD
DOWNLOAD HERE via ETSY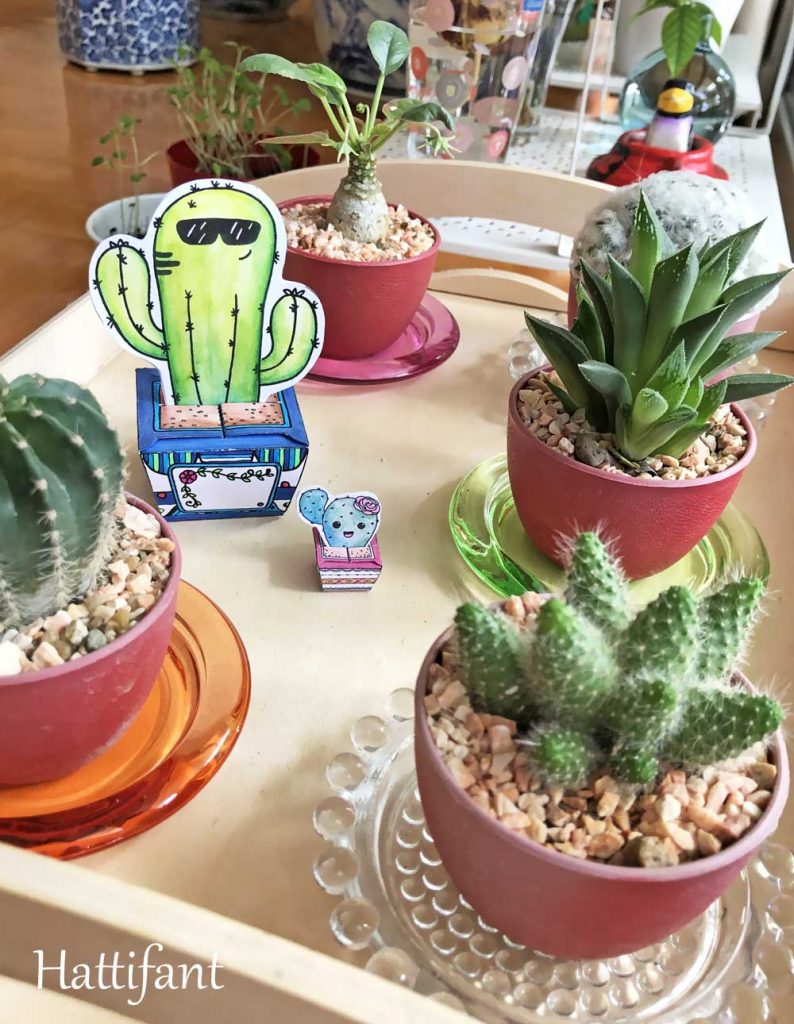 What's in the bundle
We've got 6 Succulent and Cactus plants – Mia, Sally, Dave, Blossom, Berry and Starlight.
They come to you IN COLOR or for you TO COLOR!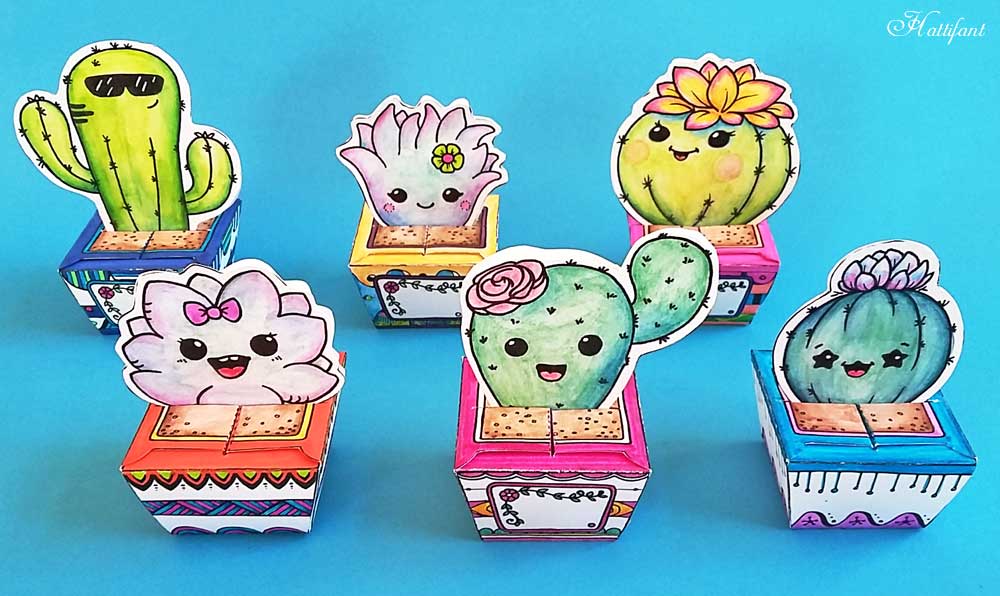 Here are all six cuties to color: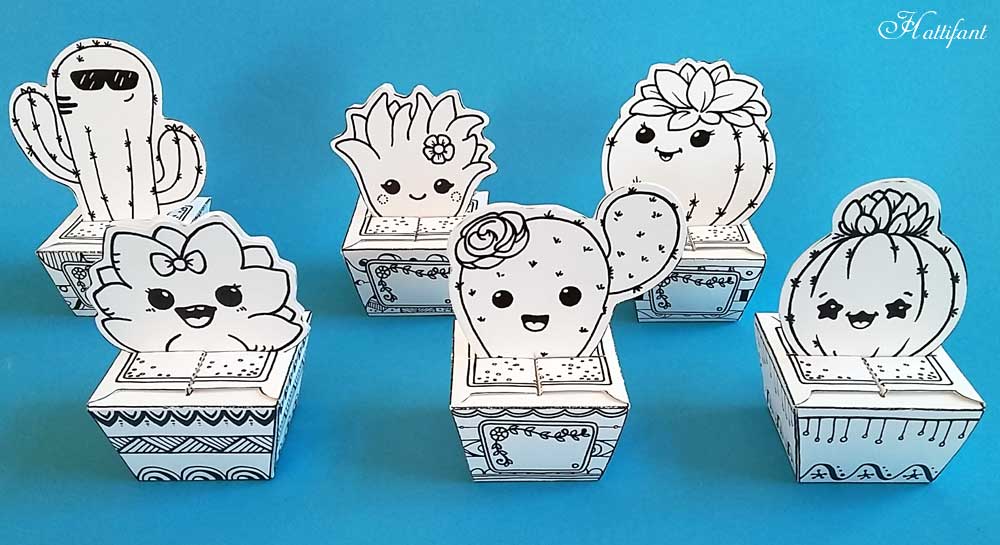 They come in 3 different sizes!
…the "to-color" ones as well of course: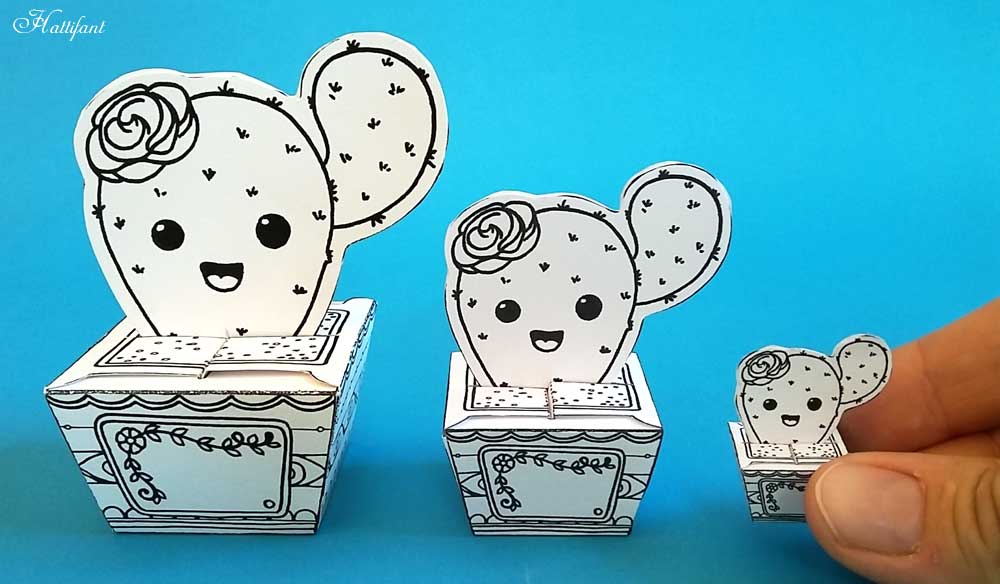 Succulent & Cactus Cuties (the BIG ones)

…are a fantastic to use as Treat or Favor Box!
Succulent & Cactus Minies (middle in size)

…are great to send (secret) messages with…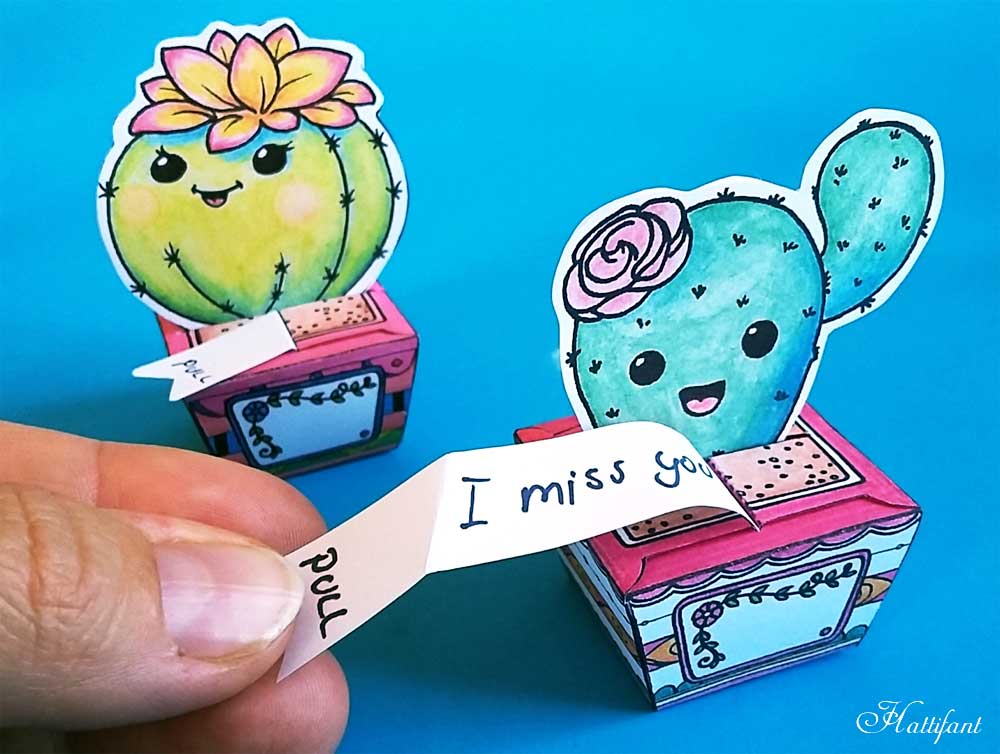 and the…
Succulent & Cactus Pocolinos (the teensy tiny ones)

…are simply perfect to collect! So say my little ones! 🙂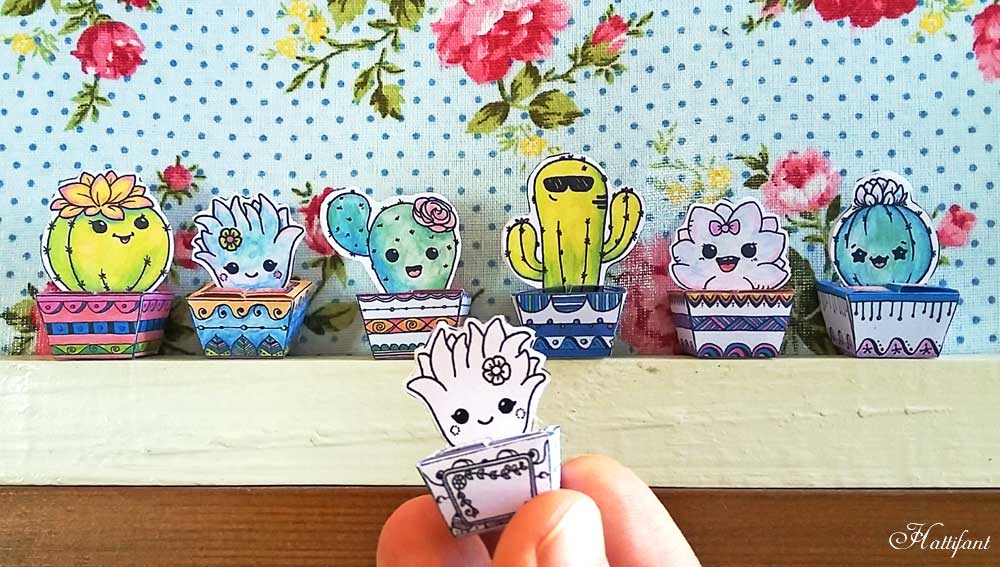 DOWNLOAD HERE via GUMROAD
DOWNLOAD HERE via ETSY
You love them, too?! Then head over to the download section… get your printables and then come back and make your first little Succulent Cutie together with me!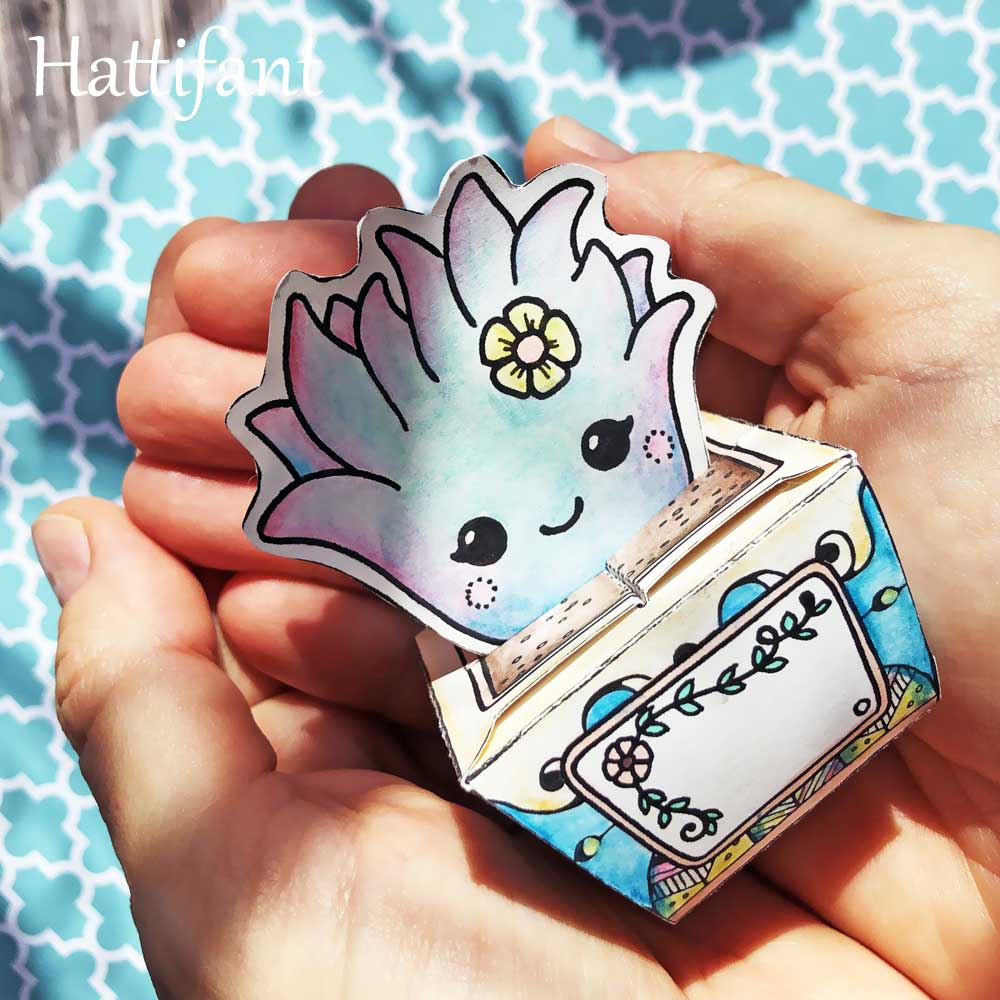 VIDEO TUTORIAL
Enjoy this video and make Blossom with me…
Merken
Merken
MORE Crafting Fun from Hattifant: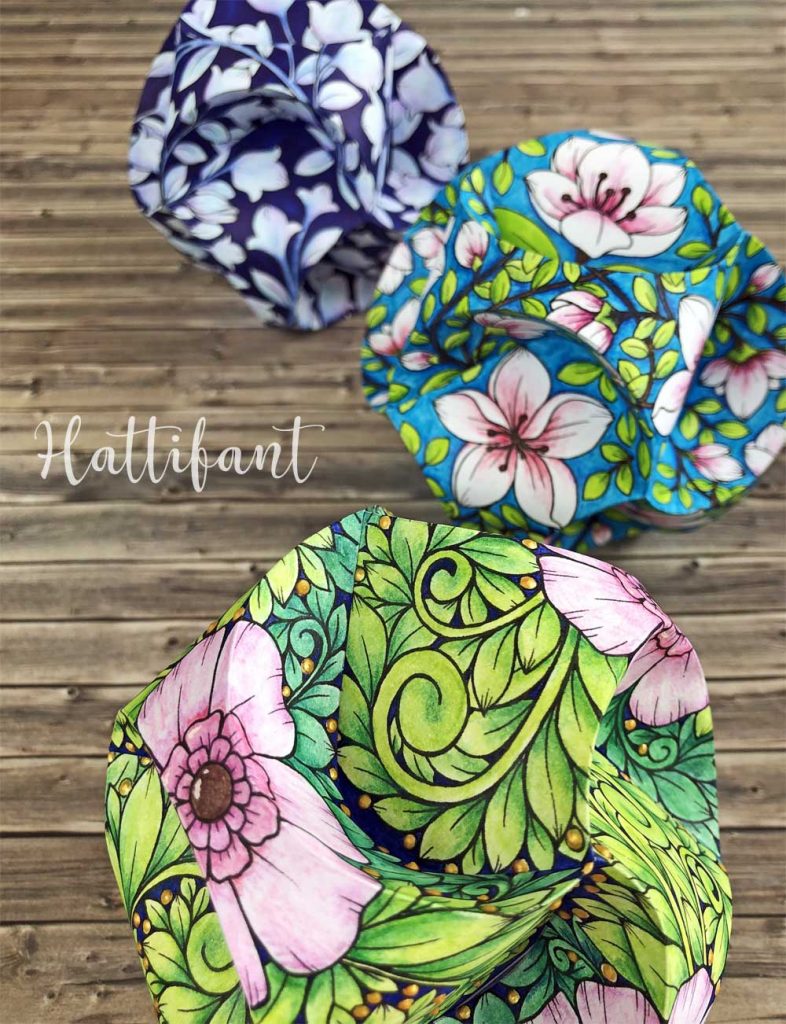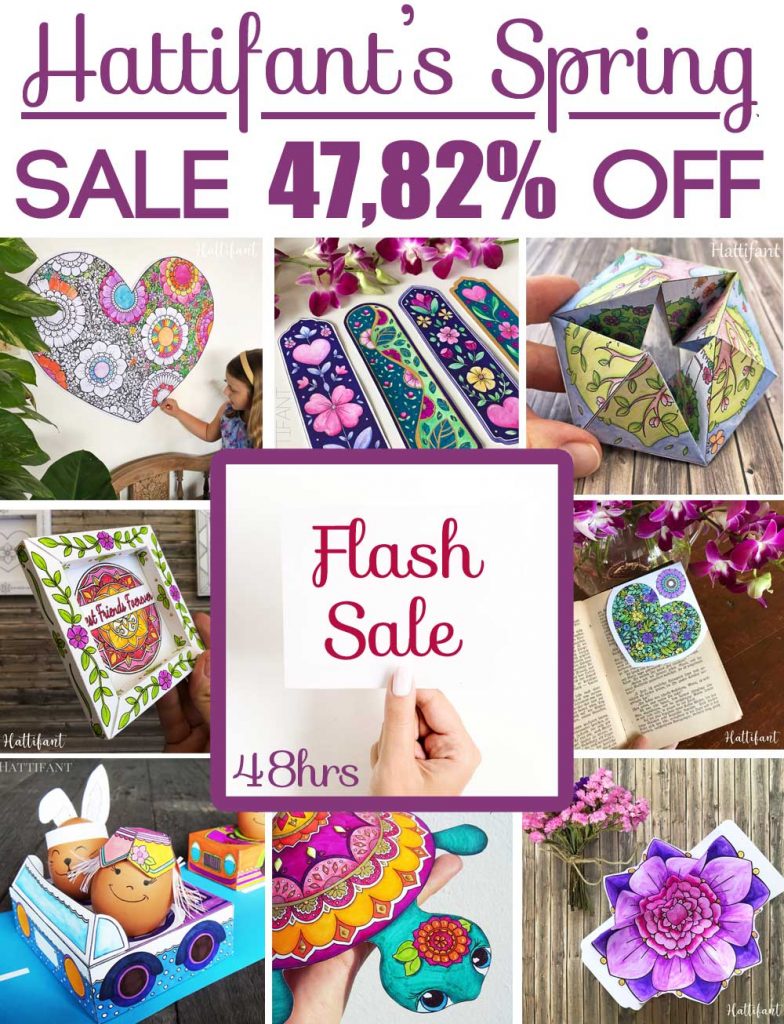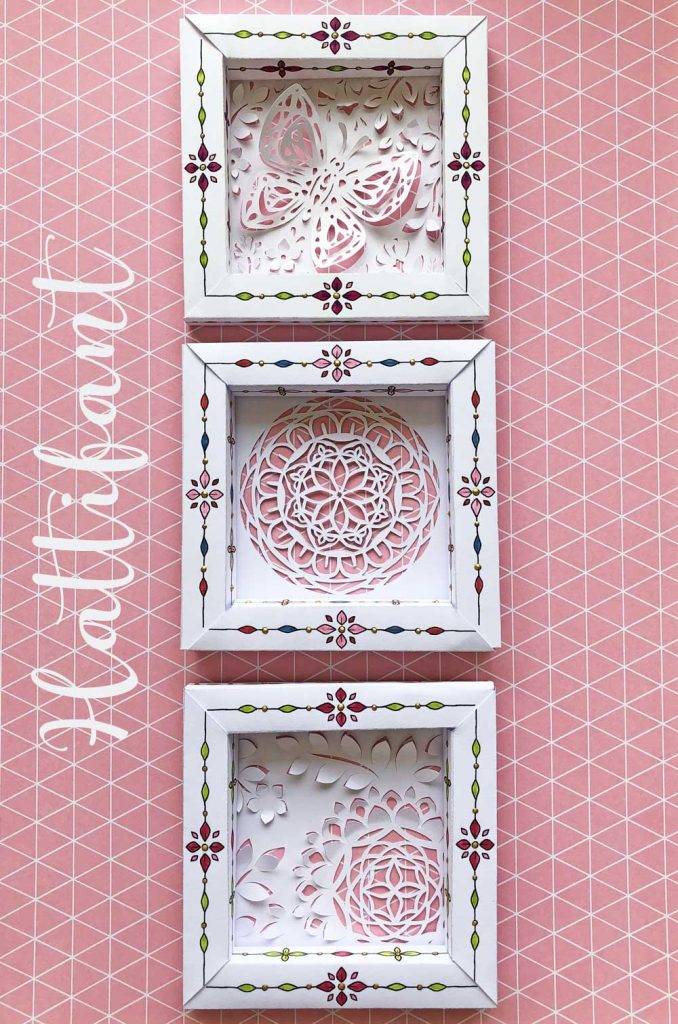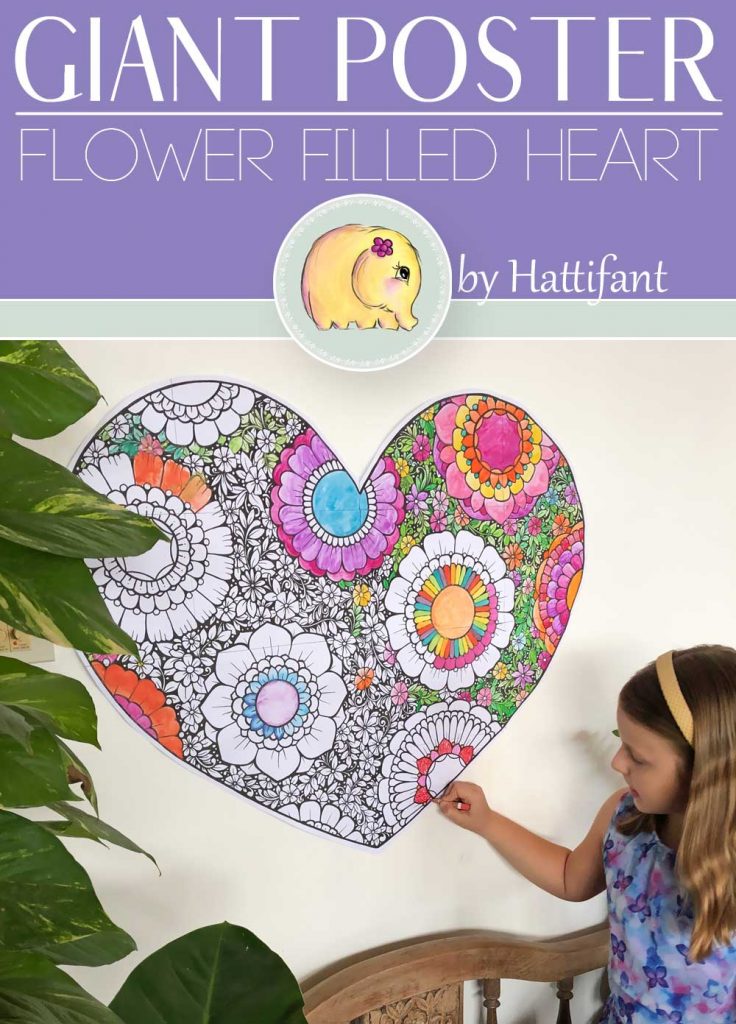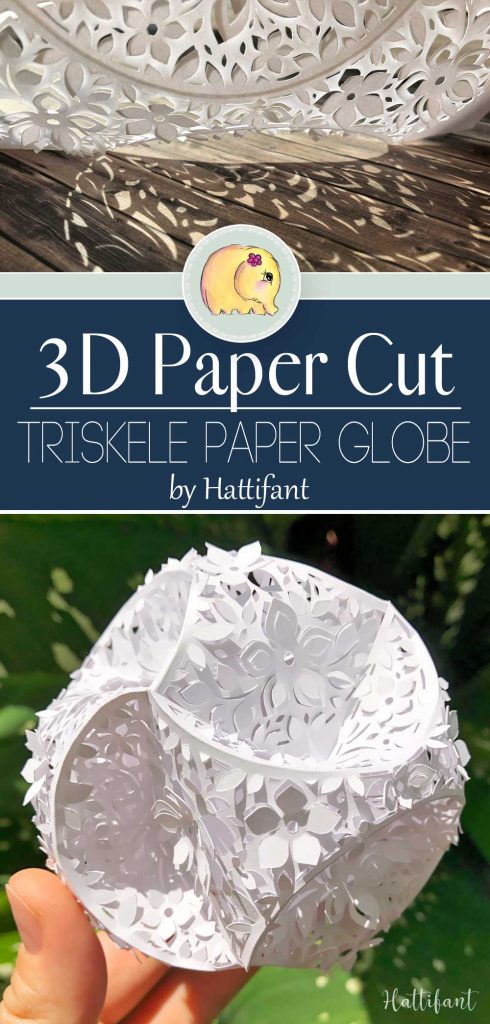 You like Hattifant's designs, toys & décor? Why not LIKE Hattifant on Facebook and always be up-to-date with Hattifant's latest adventures…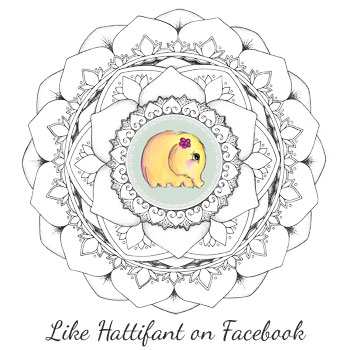 PERSONAL AND NON-COMMERCIAL USE LIMITATION
NO DIRECT LINKS TO PRINTABLES ALLOWED! Please kindly note that the use of the Hattifant Site and its services (e.g. downloads) offered, are for your personal and non-commercial use only. You may not publish, license or create derivative works (for commercial use) from, transfer, or sell any information, products, downloads or services obtained from the Services. Hattifant is the sole owner of all content on the Hattifant Site, unless stated otherwise. You may borrow pictures but always name the source and link to the Hattifant Site, please. It would be lovely if you sent an email to manja(at)hattifant(dot)com in this case. Thank you!
Merken
Merken
Merken
Merken
Merken
Merken
Merken