Winter Paper Toy Cones – Snowman, Owl and more
How are you enjoying the winter so far? Spent some time outside rolling through the snow and making snow angels?
Happy to be inside now in the cozy warm and ready for a cute papercraft?! Then lets get started! See these gorgeous Winter Paper Toy Cones below?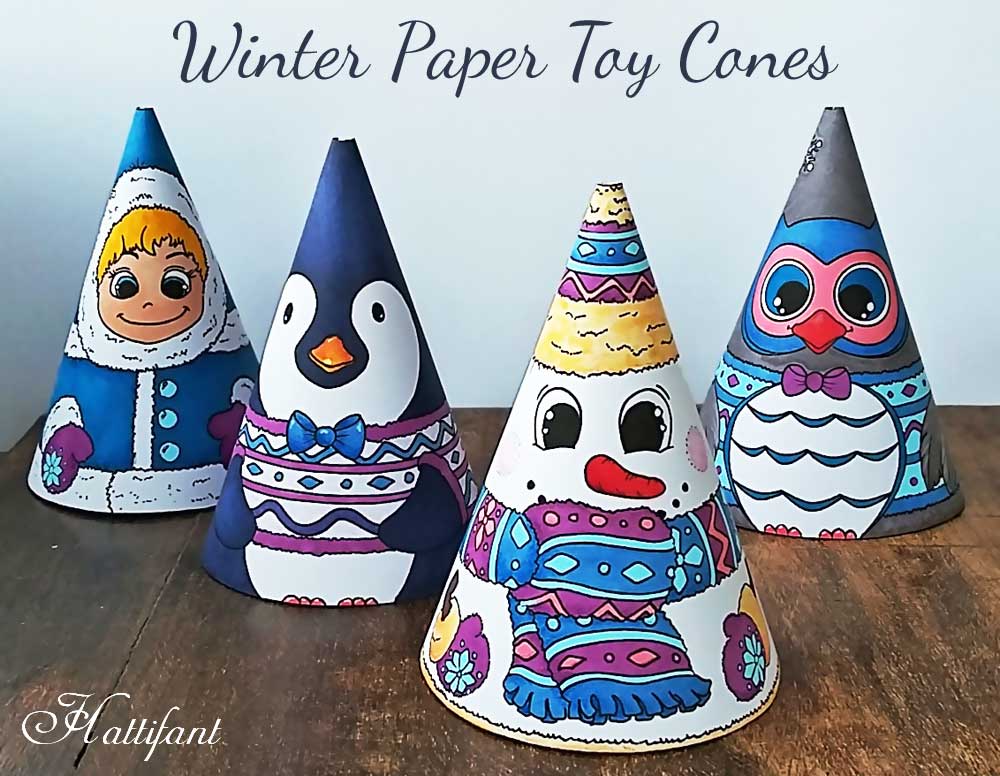 These are really fun and easy to make. We have the cutest snowman, a very shy penguin, an adorable little Inuit boy/girl and a clever little owl!
Hattifant's Winter Paper Toy Cones
All four come either as COLOR IN version or already colored in case you are in a hurry and rather want to play with these Winter Paper Toy Cones as fast as possible.
Simply watch the video above to see them in action and to learn how to make them!
PRINTABLES
Hattifant loves collaborating with other craft bloggers. So we got Red Ted Art on board to make these Winter Paper Toy Cones. Absolutely amazing craft site! Worthwhile to spend some time there!
Penguin & Owl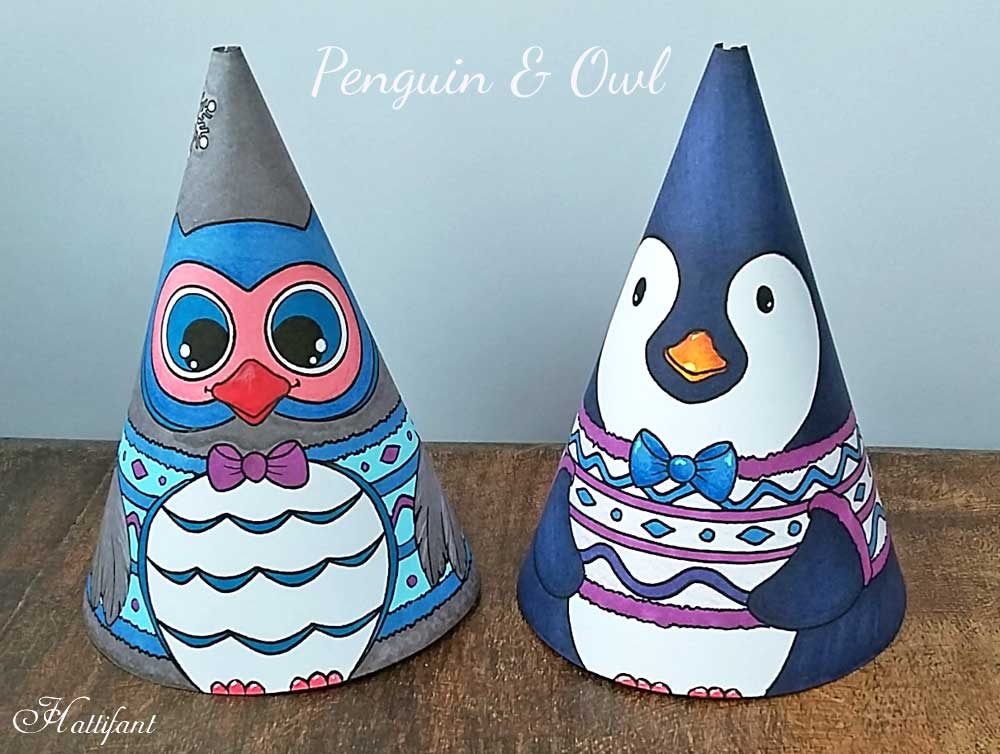 The cute SNOWMAN and INUIT GIRL/BOY have their home with Red Ted Art!
Snowman & Eskimo girl/boy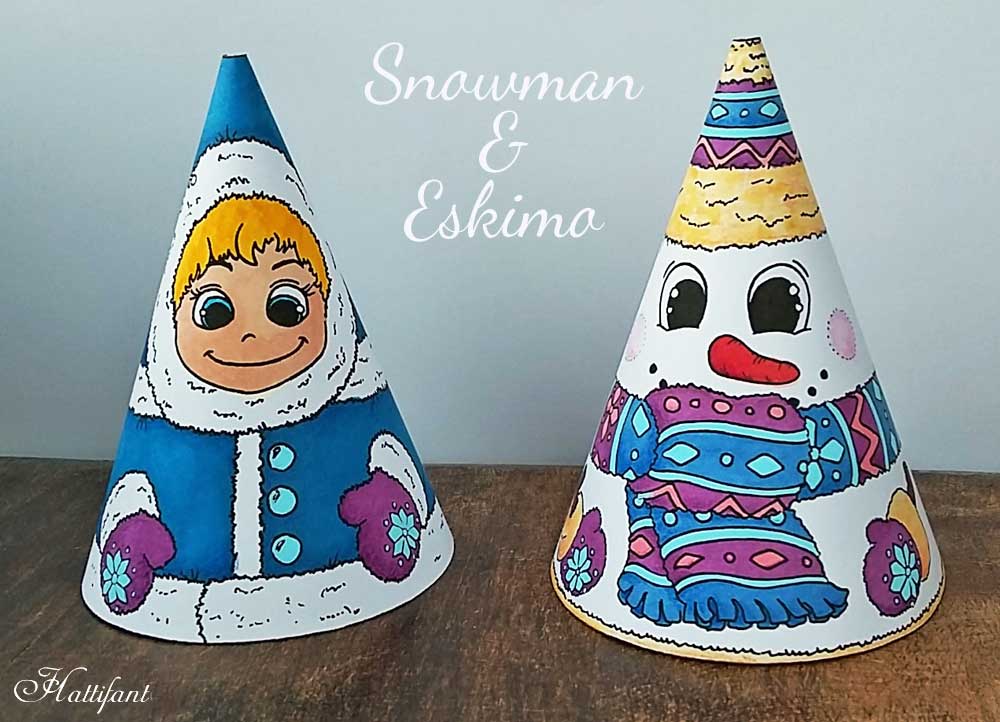 Please visit Maggy at Red Ted Art to get hold of these printables!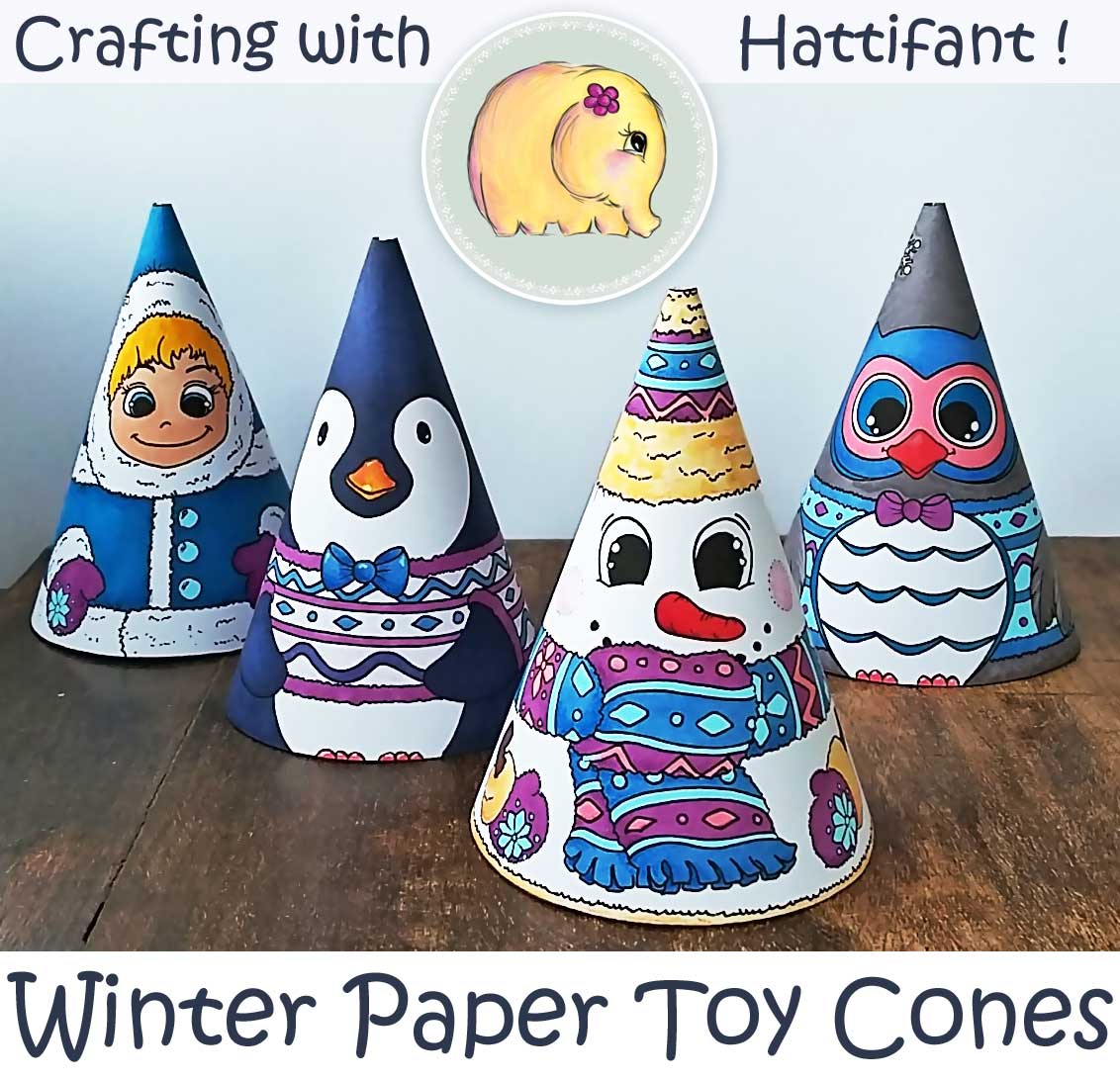 Happy crafting!
MORE Hattifant WINTER CRAFTS:
Penguin Coloring Page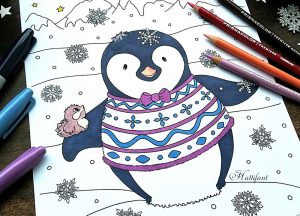 Angel Luminaries Papercraft

Christmas Baubles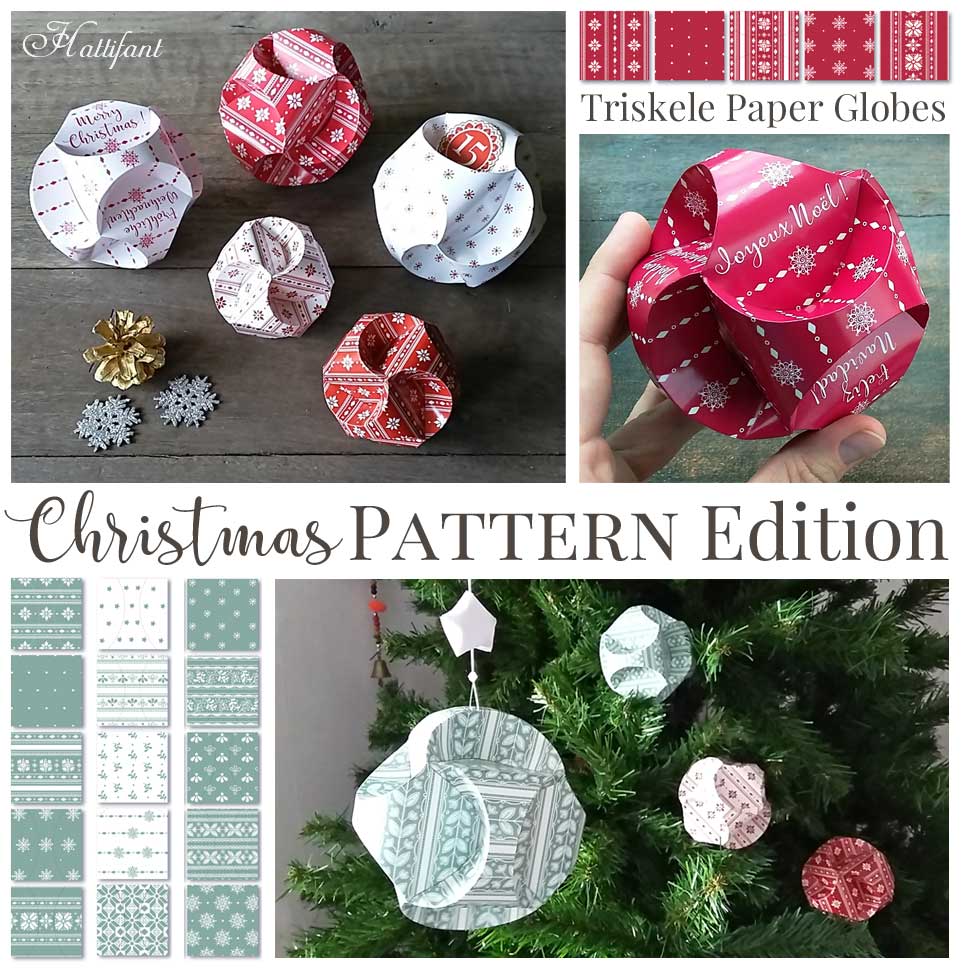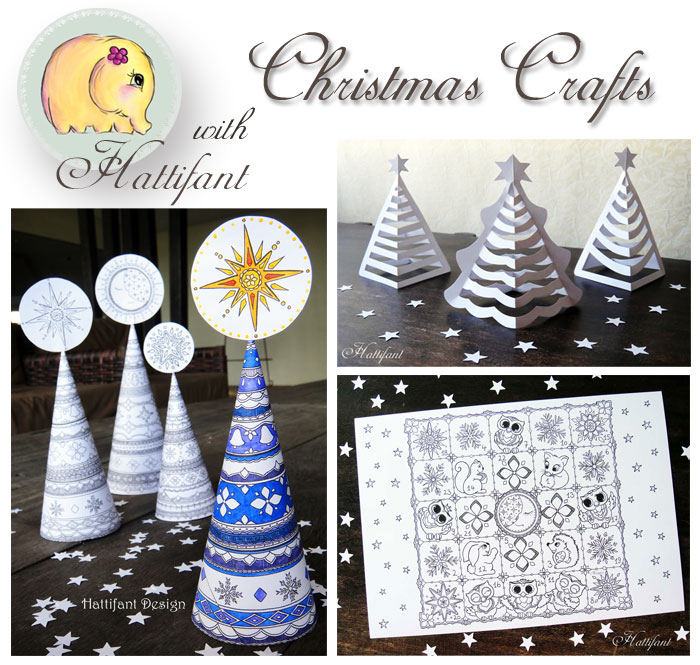 Foldables
Triskele Paper Globes to Color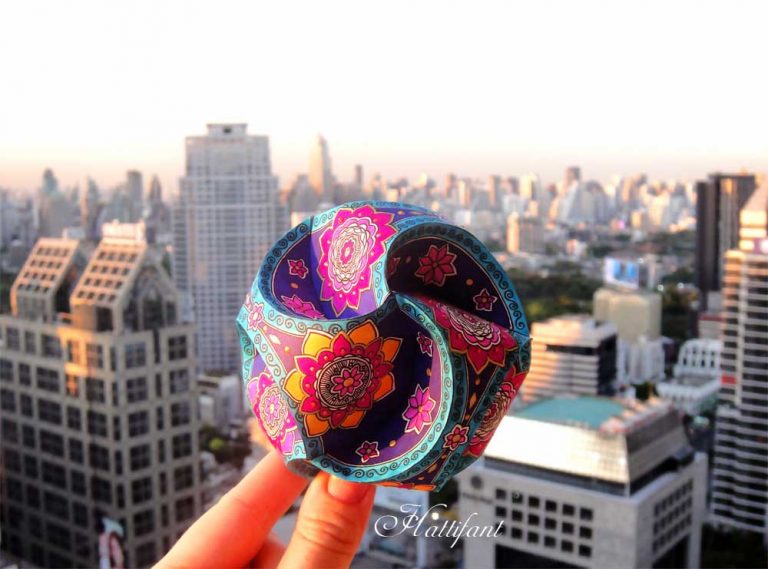 ---
You like Hattifant's designs, toys & décor? Why not LIKE Hattifant on Facebook and always be up-to-date with Hattifant's latest adventures…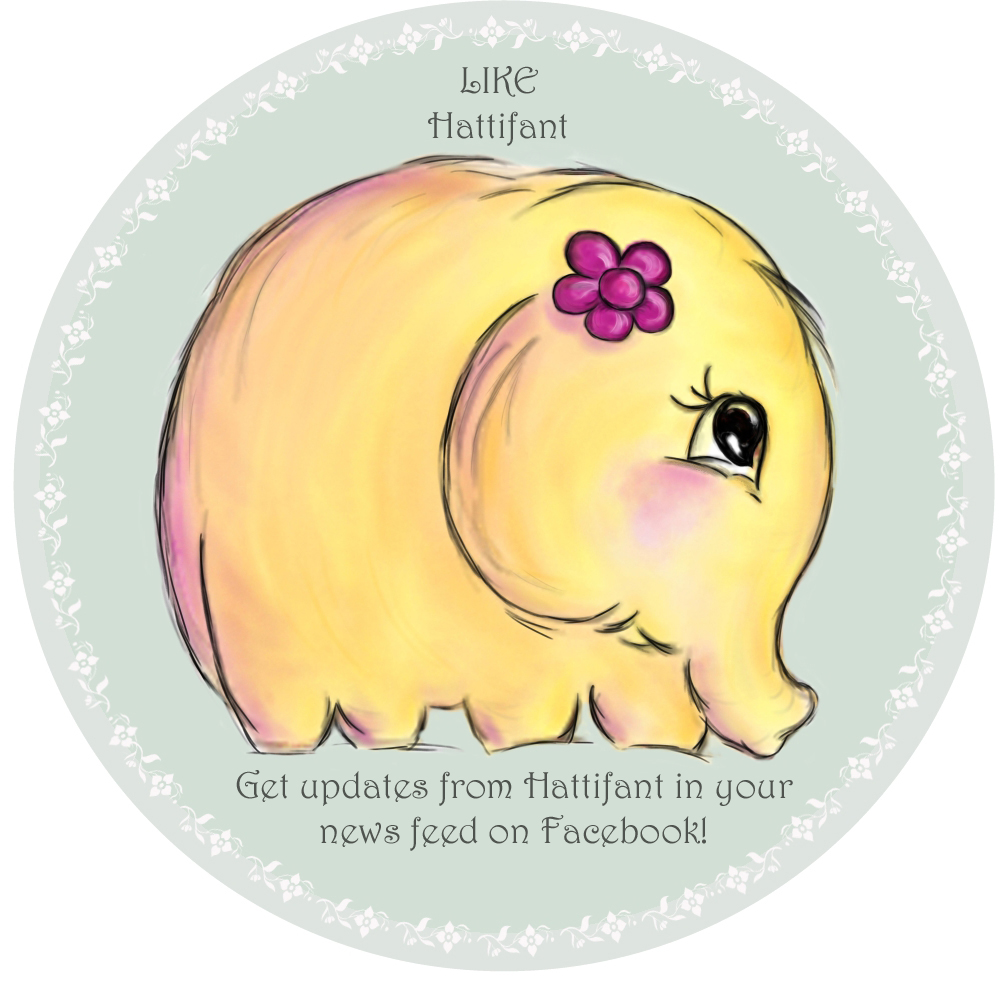 PERSONAL AND NON-COMMERCIAL USE LIMITATION
NO DIRECT LINKS TO PRINTABLES ALLOWED!
Please kindly note that the use of the Hattifant Site and its services (e.g. downloads) offered, are for your personal and non-commercial use only. You may not publish, license or create derivative works (for commercial use) from, transfer, or sell any information, products, downloads or services obtained from the Services. Hattifant is the sole owner of all content on the Hattifant Site, unless stated otherwise. You may borrow pictures but always name the source and link to the Hattifant Site, please. It would be lovely if you sent an email to manja(at)hattifant(dot)com in this case.
Thank you!
Merken
Merken
Merken
Merken
Merken
Merken
Merken