SPRING Flowers | Kids Coloring Page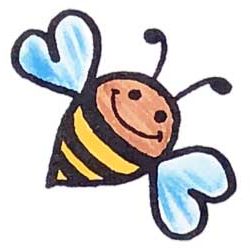 Hello and welcome back to another fun and Spring themed Hattifant activity! Have you seen these Spring Coloring Pages for LO's already and are here for more?! Well then, lets introduce to you Hattifant's newest addition to the Kids Coloring Page realm: Hattifant's Spring Flowers Kids Coloring Page!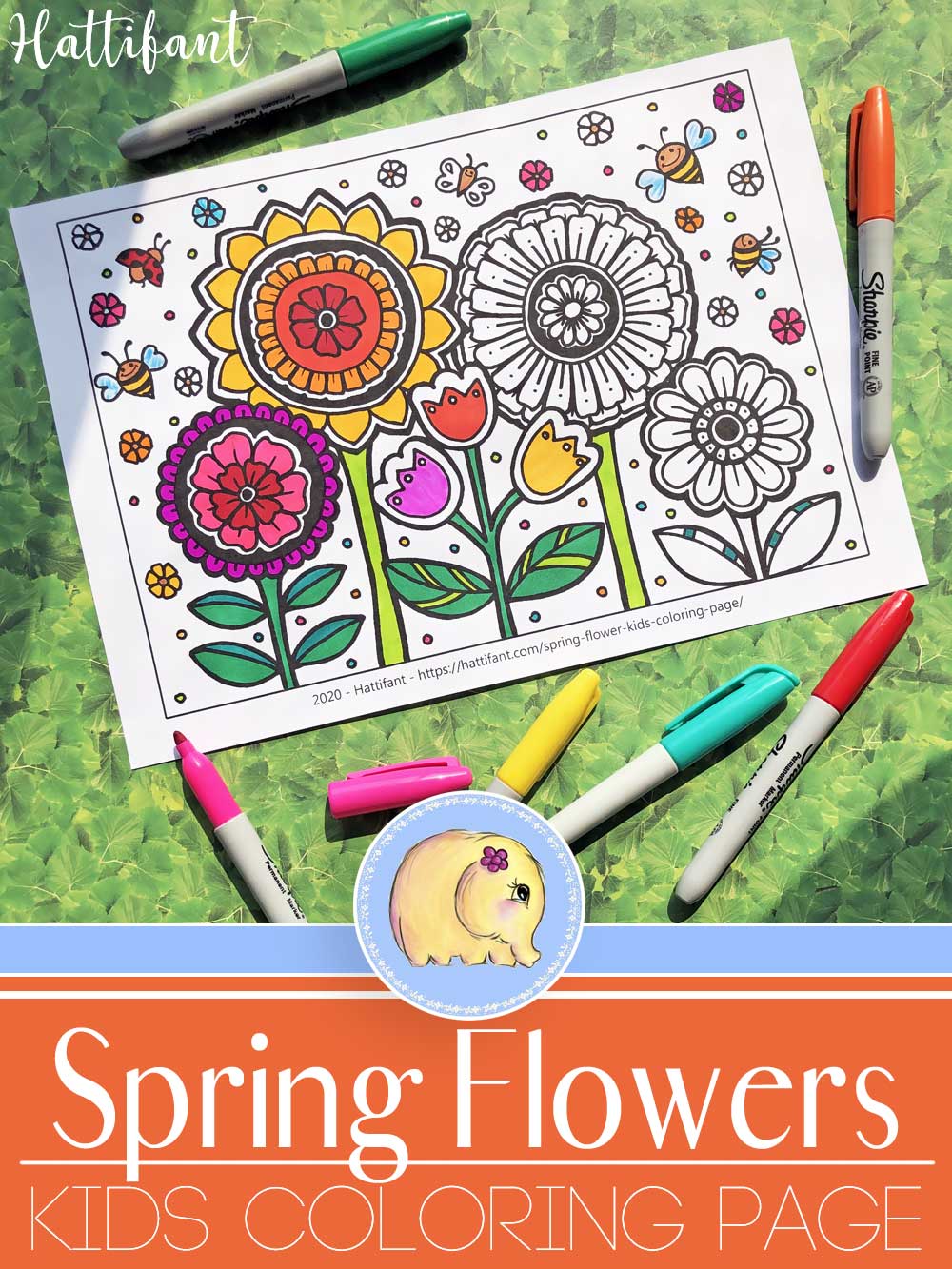 This Spring Flowers Kids Coloring Page is particularly well suited for our little Picassos. The thick black borders take away the fear to color out of the line. Perfect to practice those fine motor skills needed for coloring in particular eye-hand coordination and hand strength.
* this post contains affiliate links *
Tip for the older kiddos and color lovers among us: My tween enjoyed using Sharpies and other permanent marker brands. She loves how the paper soaks up the ink. One can literally watch the ink bleed into the paper. We find it oddly relaxing to observe. In fact, for the background in this Spring Flowers Kids Coloring Page we used a simple blue office permanent marker.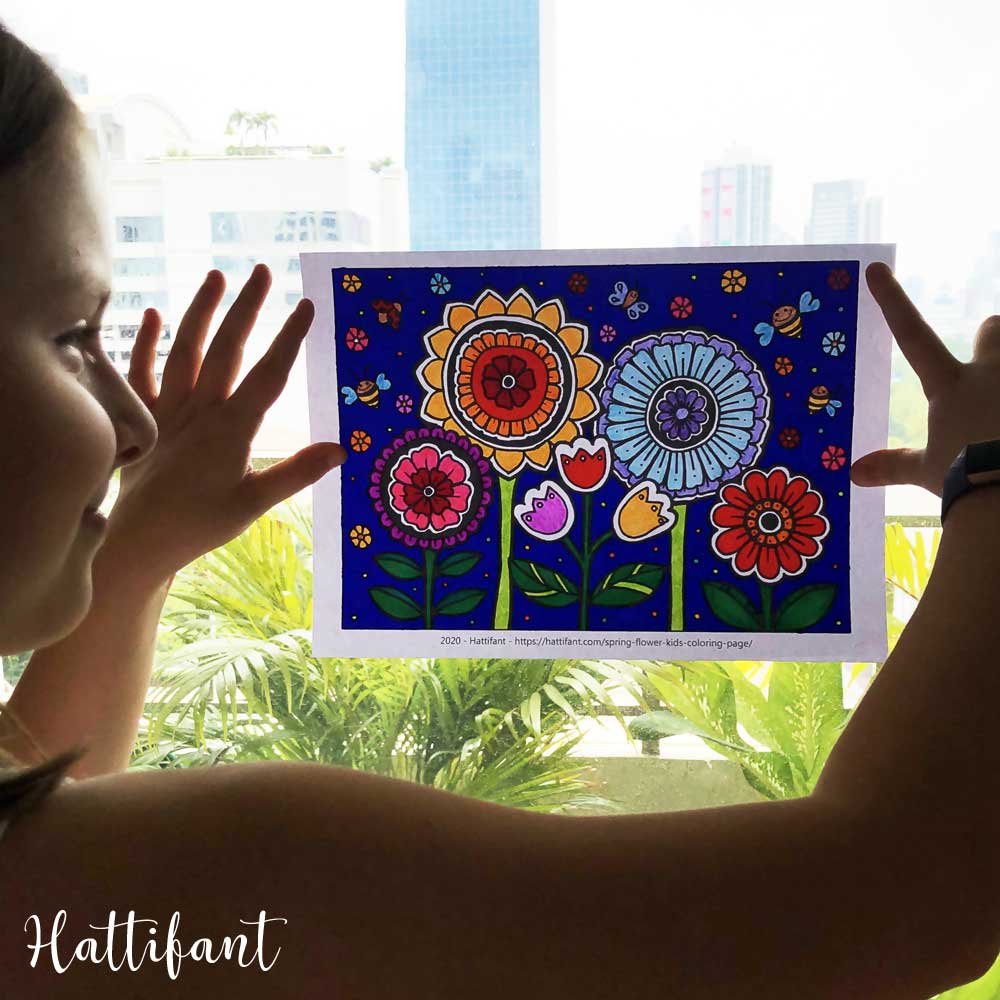 When holding it up against the light the Spring Flowers Kids Coloring Page receives a stained glass feel. But enough talking! Time for you to download this gorgeous coloring page!
We often listen to books and stories while coloring together. Audible often has a special offer you might want to consider. A special gift for your little one: Little Picasso gets to color with you while exploring a new world in a book read out loud!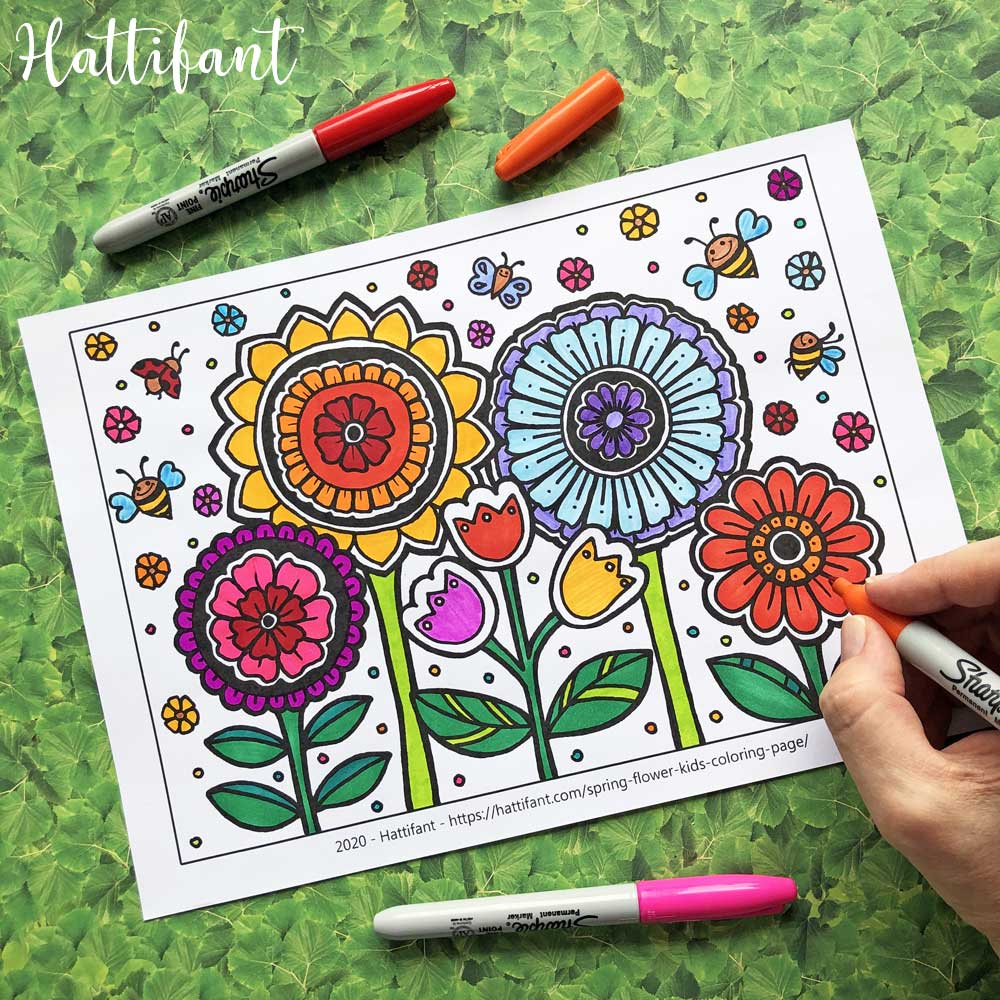 Enjoy coloring with your little ones! Share your results with me on social media! I am most happy to show it here to the world.
MORE Hattifant Paper Crafts: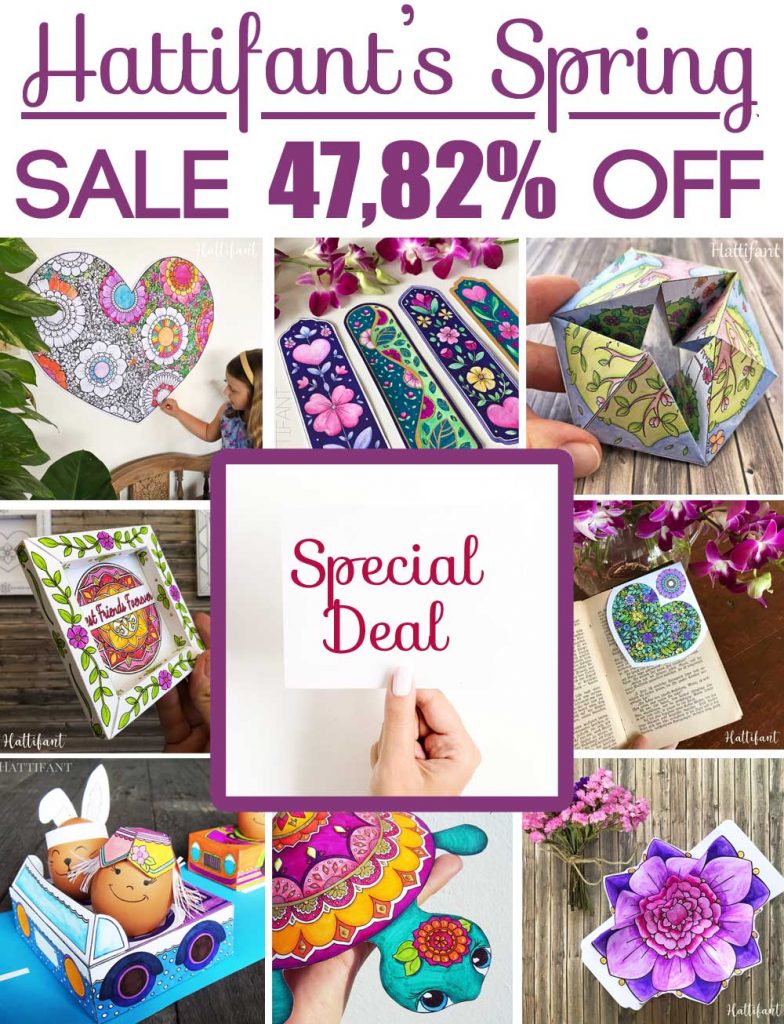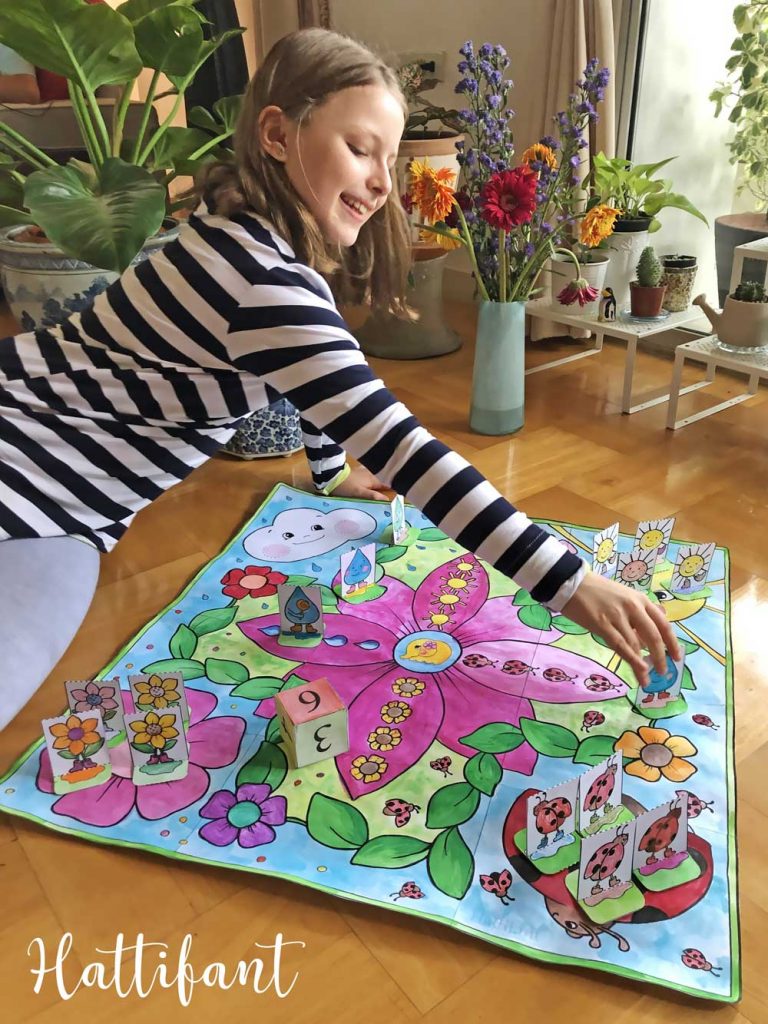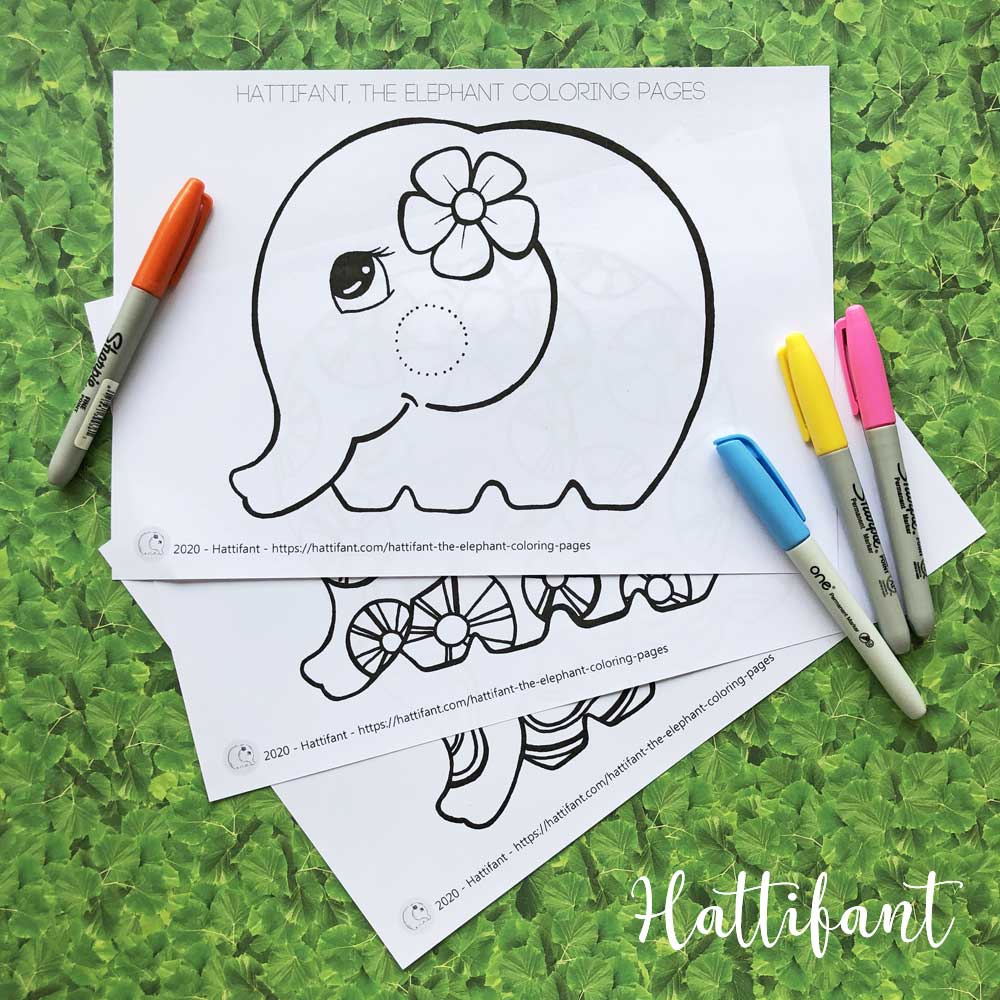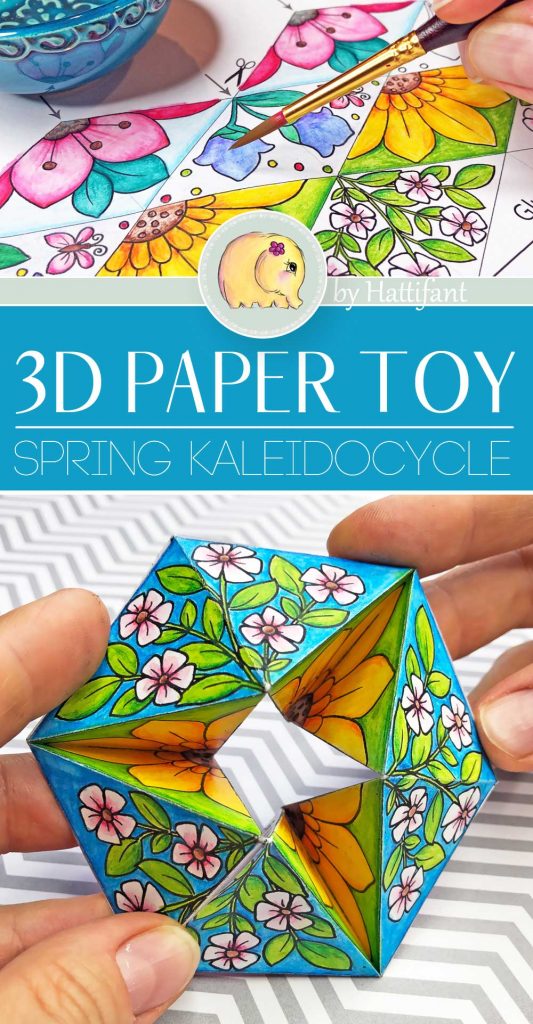 You like Hattifant's designs, toys & décor? Sign up HERE with your email for Hattifant's newsletter. And why not LIKE Hattifant on Facebook and always be up-to-date with Hattifant's latest adventures…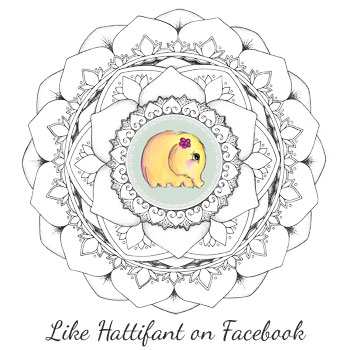 PERSONAL AND NON-COMMERCIAL USE LIMITATION
NO DIRECT LINKS TO PRINTABLES ALLOWED! Please kindly note that the use of the Hattifant Site and its services (e.g. downloads) offered, are for your personal and non-commercial use only. You may not publish, license or create derivative works (for commercial use) from, transfer, or sell any information, products, downloads or services obtained from the Services. Hattifant is the sole owner of all content on the Hattifant Site, unless stated otherwise. You may borrow pictures but always name the source and link to the Hattifant Site, please. It would be lovely if you sent an email to manja(at)hattifant(dot)com in this case. Thank you!