Party Game: Fortune Teller Papercraft
Now here is a fun PARTY GAME for you!
Hot from the press and just for you! Let me present to you: Hattifant's Fortune Teller Papercraft!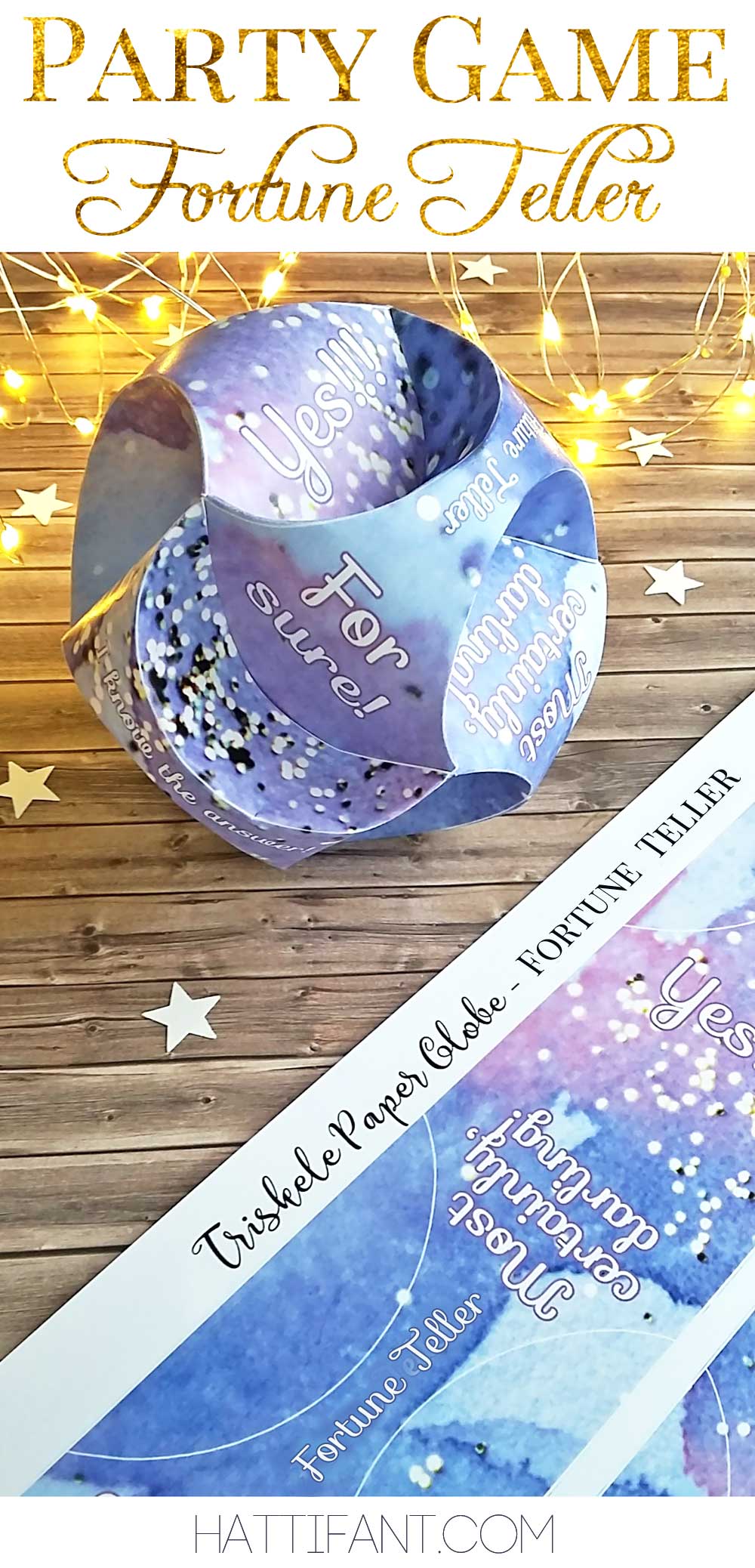 We have already had some great fun with it and I know all about my 2018! 😉
Hattifant's Fortune Teller Triskele Paper Globe
You want to know what I asked my Fortune Teller Papercraft?
Watch here:
YOU WILL NEED:
PRINTABLE (click on link and download)
scoring tool
crafting mat (self-healing mat)
Scissors
double sided tape or glue
Please watch the video above to make the FORTUNE TELLER Triskele Paper Globe together with me!And you should be all set for a fun Party and Party Game!
HAPPY NEW YEAR!!!