Hattifant, the Elephant – Corner Bookmarks to Color
Welcome back to you all and to our little Hattifant! Hattifant has shown off its new looks as Coloring Pages. Now the little cheeky thing wants to end up in your books!!! What do you think?! Let me introduce you to Hattifant, the Elephant Corner Bookmarks that you can Color In.
Generally, Corner Bookmarks are easy and fun to make. Let me show you how…
How to make a Hattifant, the elephant Corner Bookmark
You will need:
template (see further below)
120-180gsm paper (light card stock)
scoring tool and safety mat (if you like to score lines before folding)
scissors
glue
coloring pens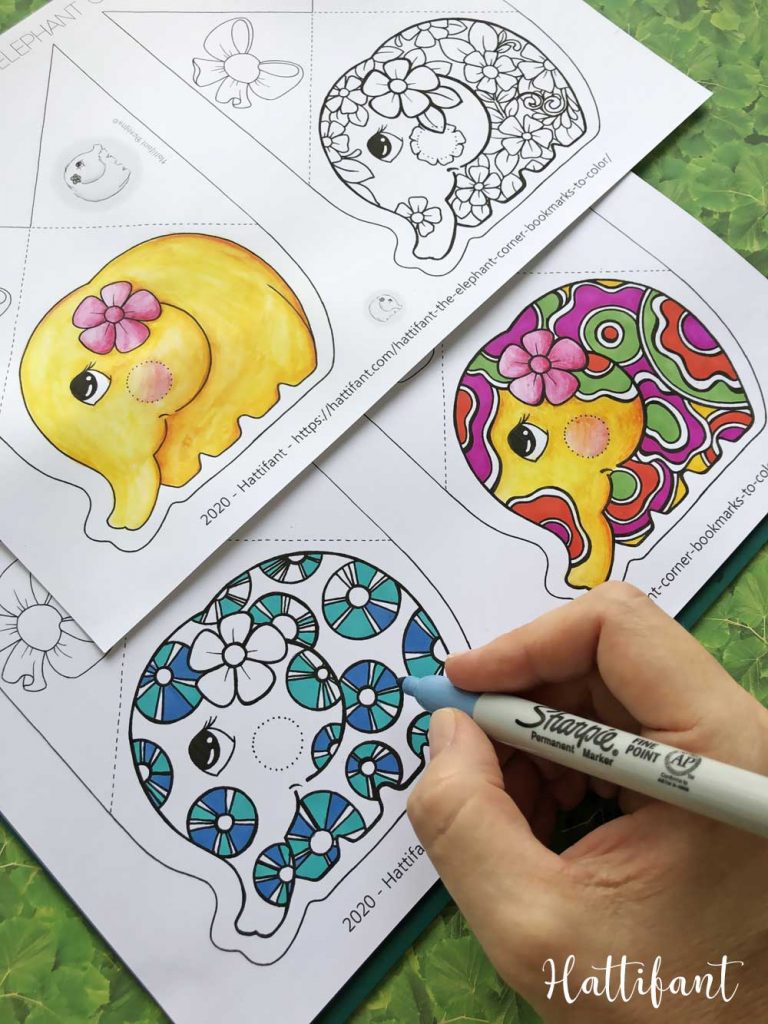 After you have printed off your template, get out your coloring pens and bring Hattifant to life with your favorite colors!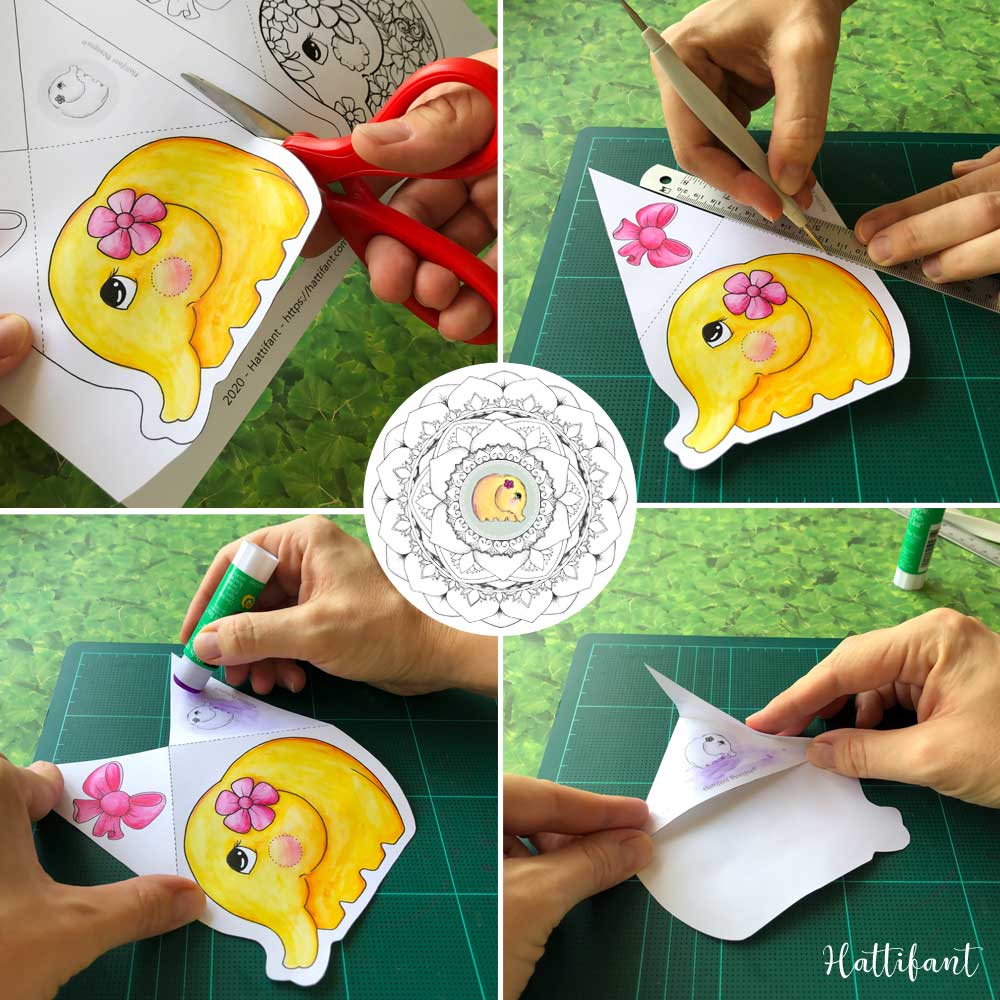 Then, cut out the corner bookmark along the shown lines. Score the dashed lines and fold them into a triangle shape. Then add glue to your preferred side and glue the Hattifant, the elephant Corner Bookmark shut closed.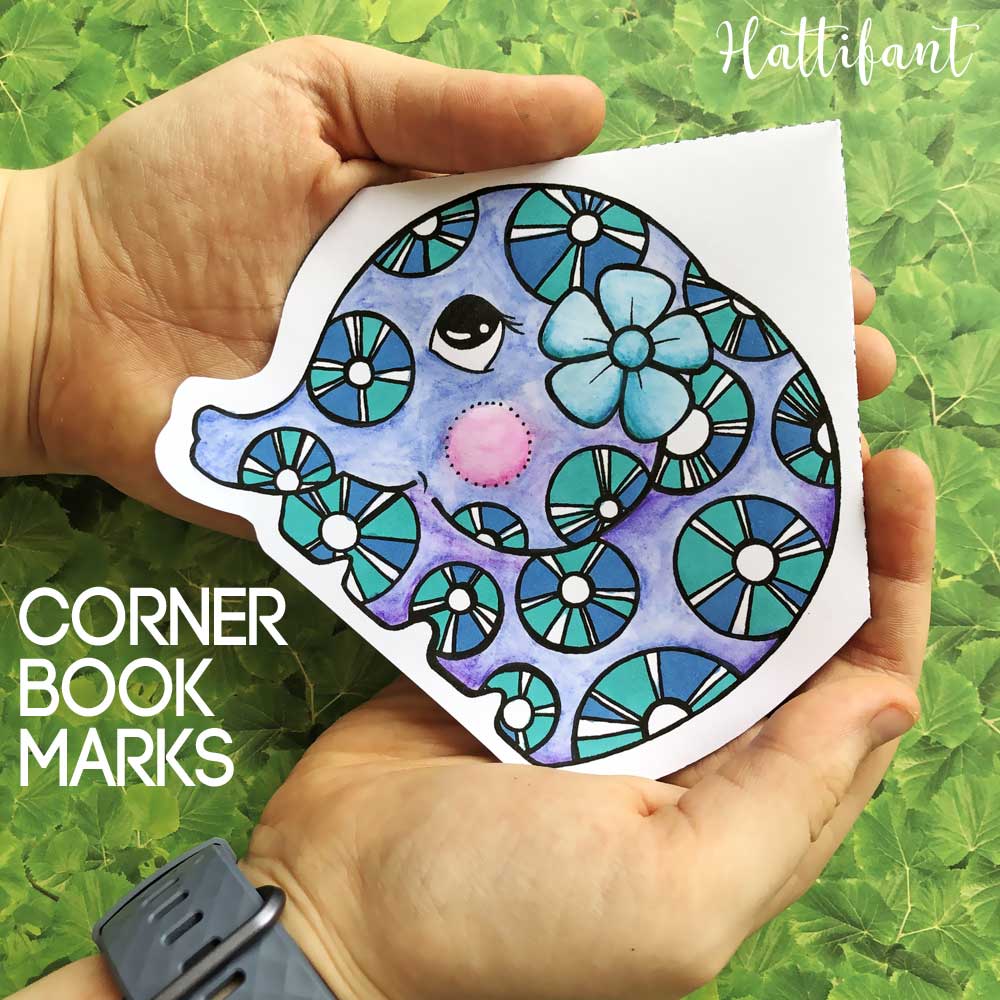 That's it! Easy peasy lemon squeezy! 🙂
PRINTABLES
In the Hattifant, the Elephant Corner Bookmark Bundle you will receive:
4 different Hattifant Corner Bookmark Coloring Pages (blank, flowers, discs & circle swirls) in two PDF files
Instructions in PDF format
or choose to
Wishing you all a fun time coloring and crafting these cute Hattifant, the Elephant Corner Bookmarks. Enjoy the reading, too! What are you reading?!
MORE Hattifant Paper Crafts: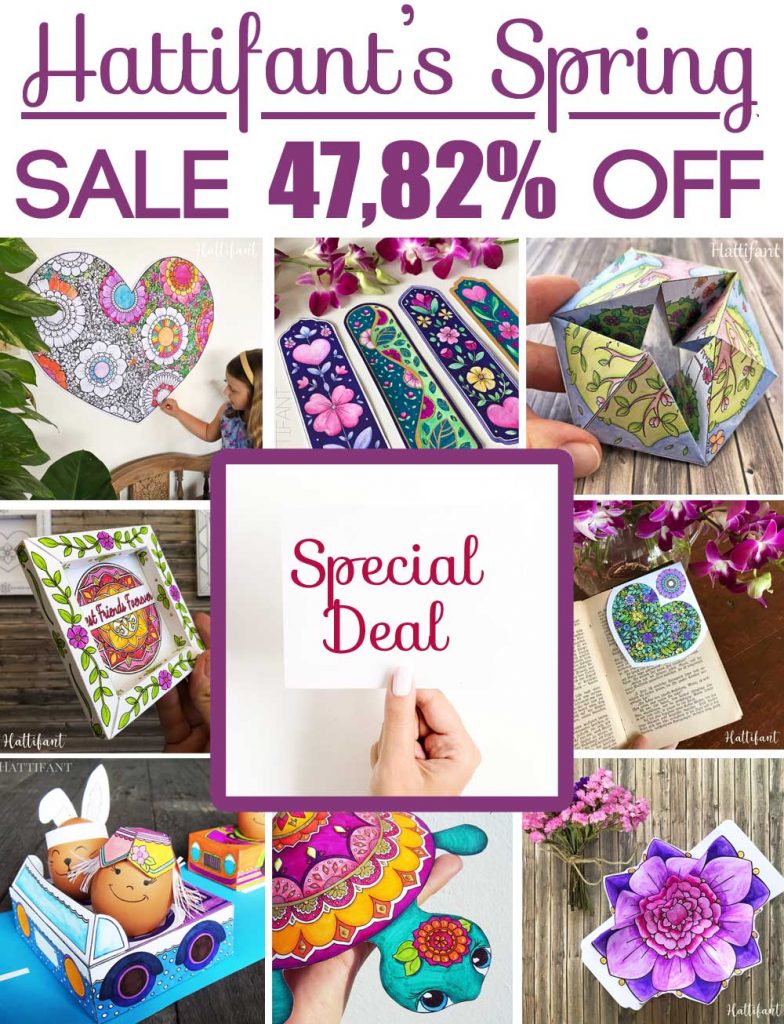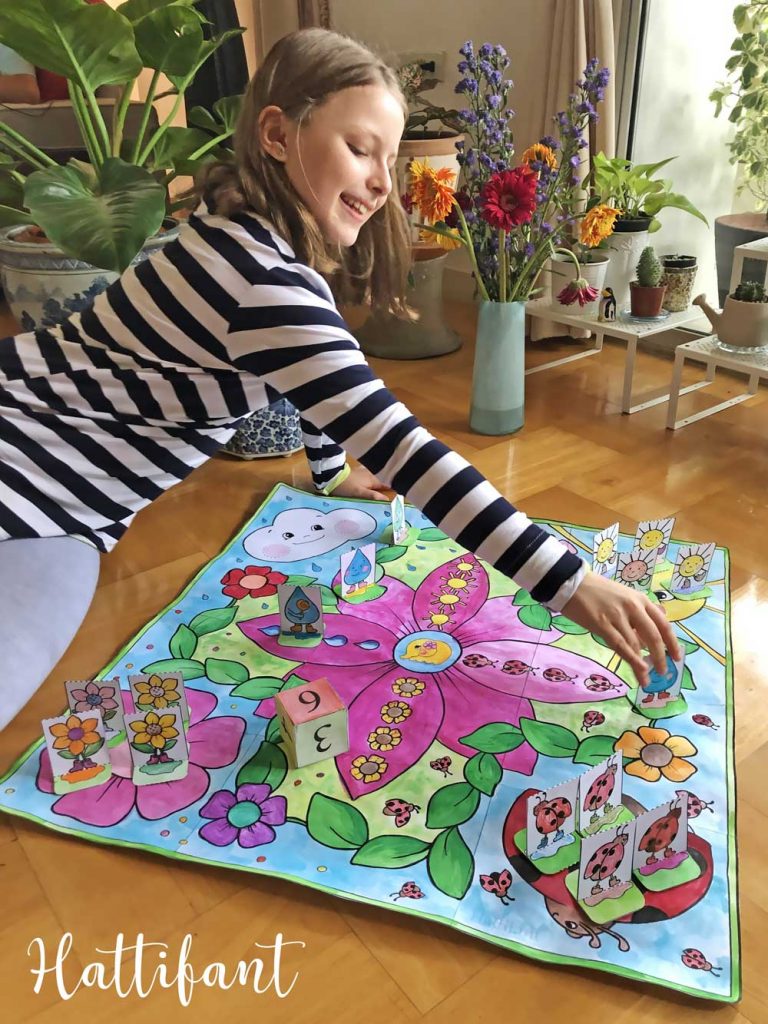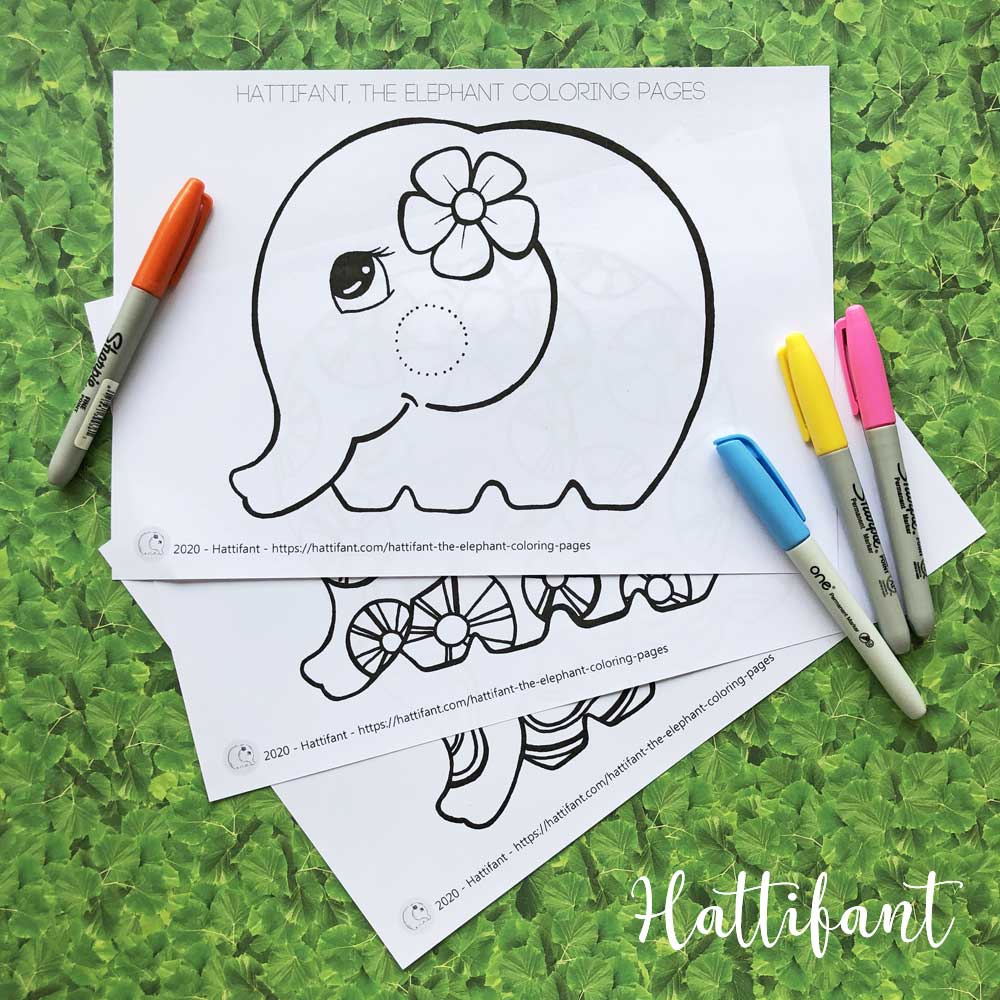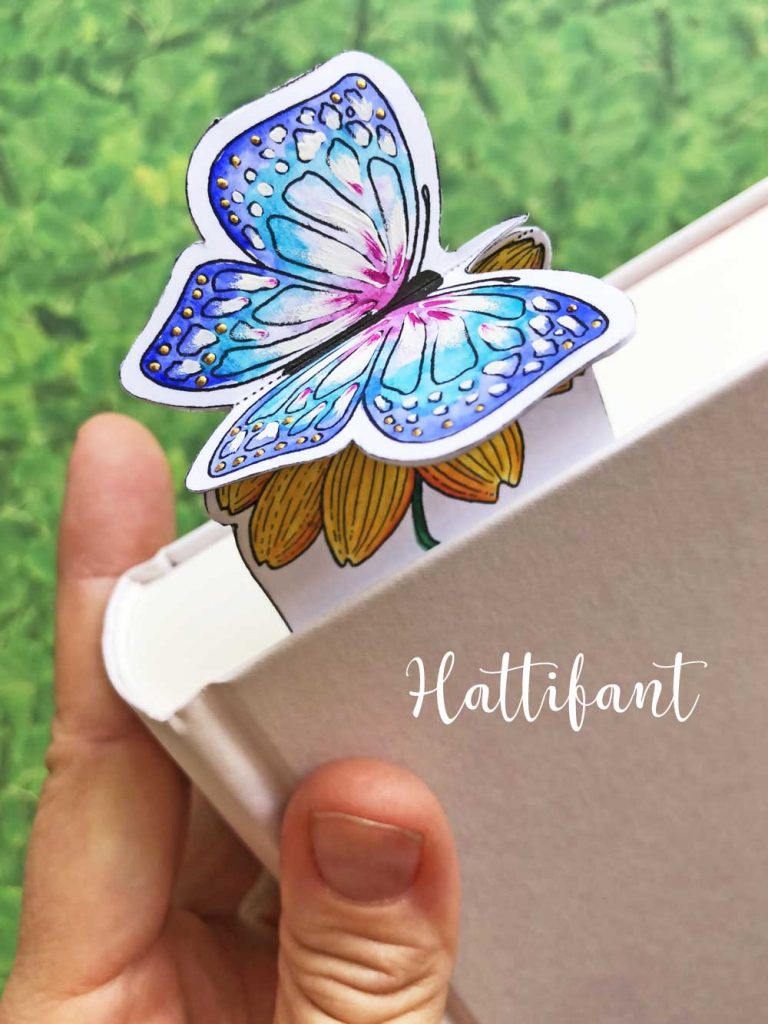 You like Hattifant's designs, toys & décor? Why not LIKE Hattifant on Facebook and always be up-to-date with Hattifant's latest adventures…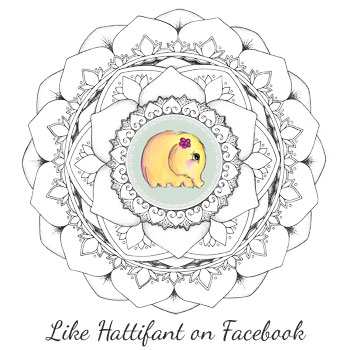 PERSONAL AND NON-COMMERCIAL USE LIMITATION
NO DIRECT LINKS TO PRINTABLES ALLOWED! Please kindly note that the use of the Hattifant Site and its services (e.g. downloads) offered, are for your personal and non-commercial use only. You may not publish, license or create derivative works (for commercial use) from, transfer, or sell any information, products, downloads or services obtained from the Services. Hattifant is the sole owner of all content on the Hattifant Site, unless stated otherwise. You may borrow pictures but always name the source and link to the Hattifant Site, please. It would be lovely if you sent an email to manja(at)hattifant(dot)com in this case. Thank you!