Flower GIFT BOXES to Color
Very closely related to Hattifant's Easter Bunny Shelf Sitters are these beautiful Flower Gift Boxes to Color.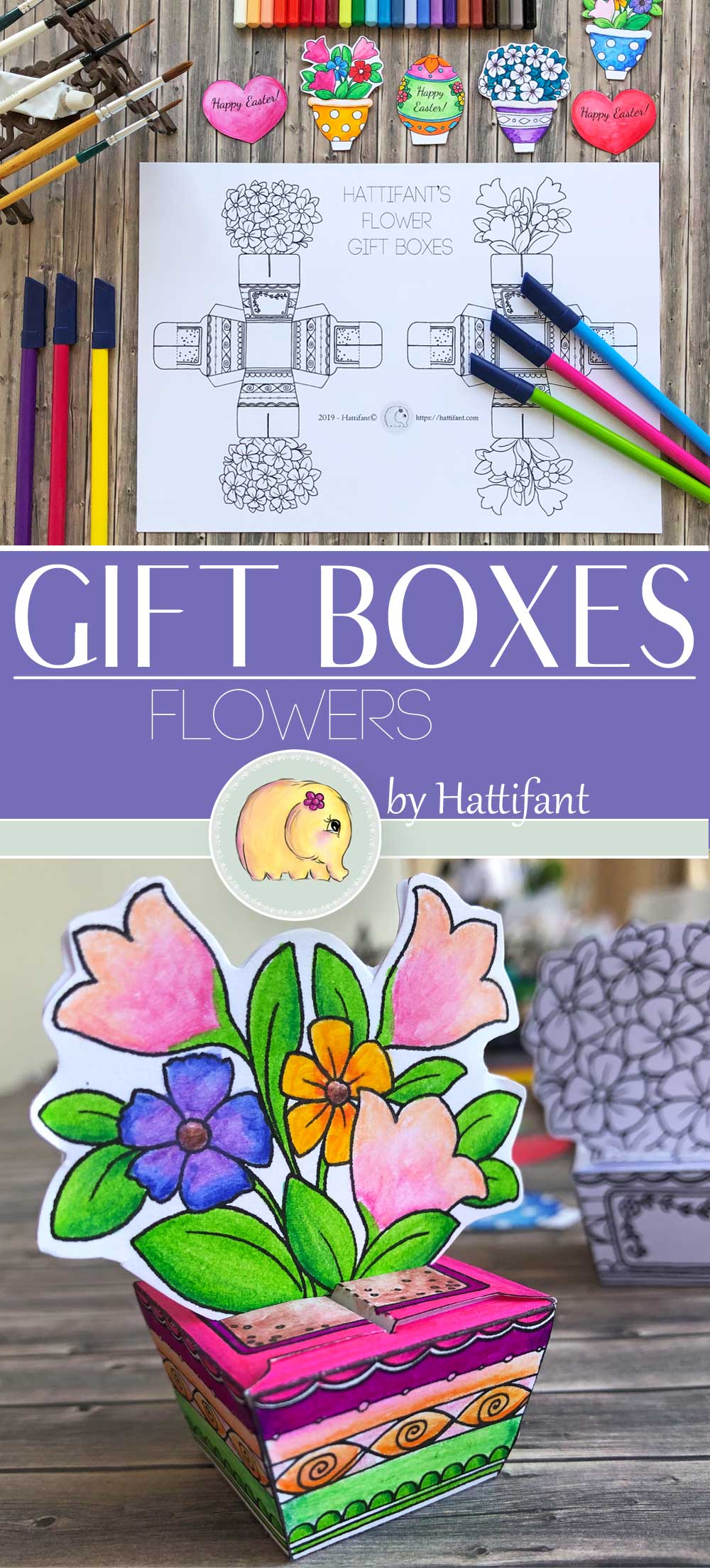 They are pretty easy to make, too. Head over to Hattifant's Cactus & Succulent Cuties and watch the video tutorial there to make these Flower Gift Boxes! It's a no glue process – no glue or tape needed!
Look how adorable these boxes look with Hattifant's Easter Bunny Shelf Sitters! Add a little treasure (e.g. Easter chocolate egg – YUM!)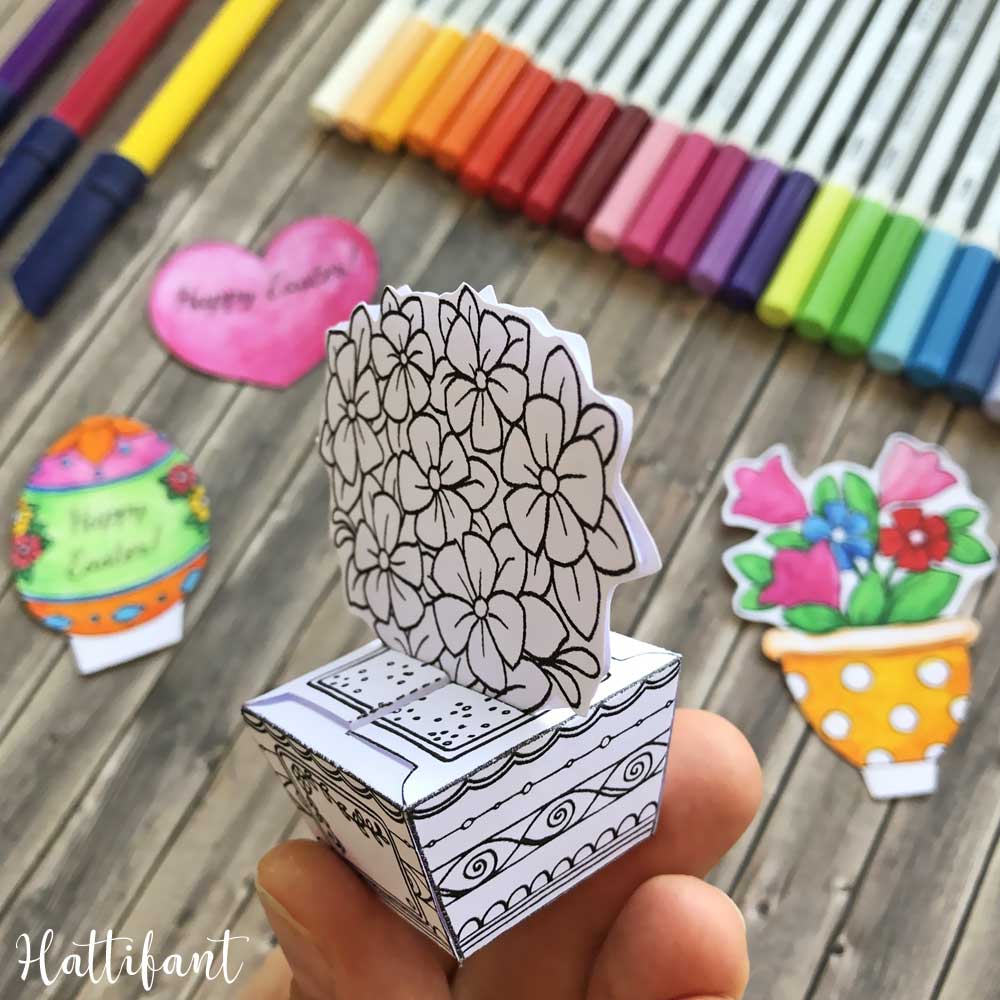 With this download you will receive 2 Flower Gift Boxes that are approximately 3.5cm wide and 6cm tall.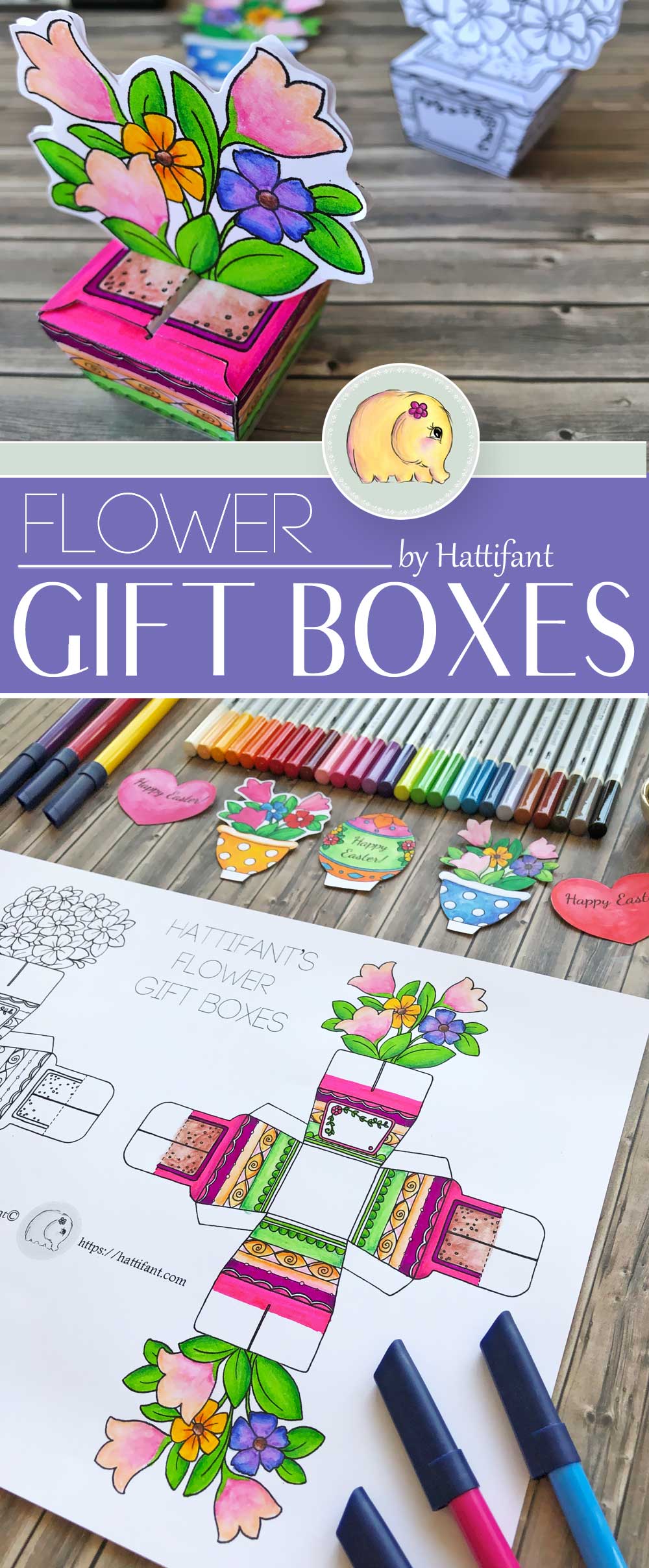 Happy crafting and gifting wishes you Manja from Hattifant!
MORE Hattifant Coloring Crafts
Super Special SPRING Bundle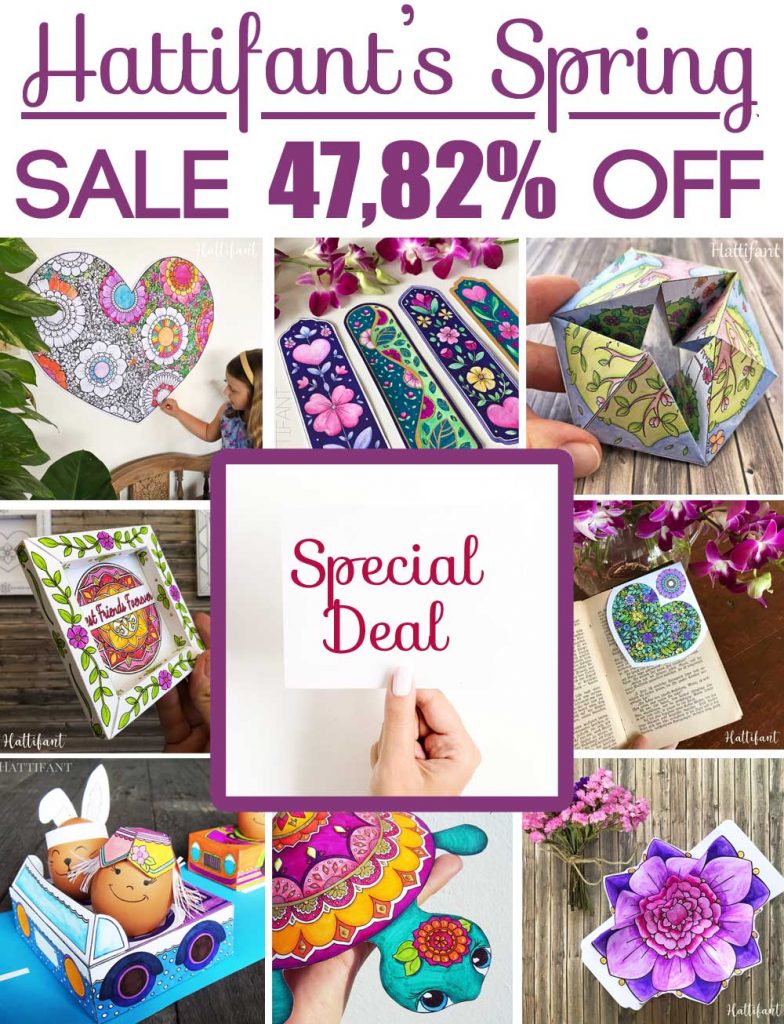 CORNER BOOKMARKS | Page Eaters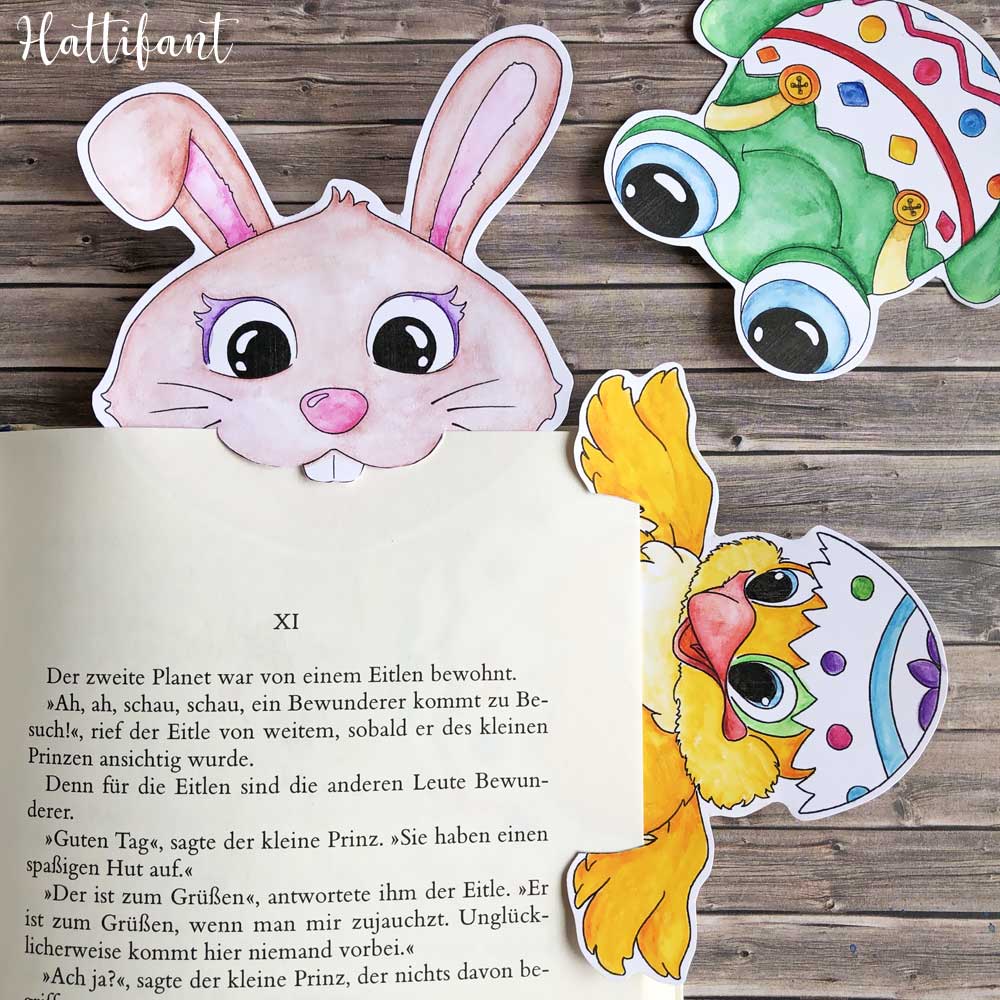 Explosion Easter Cards
GIANT Poster | Flower filled Easter Egg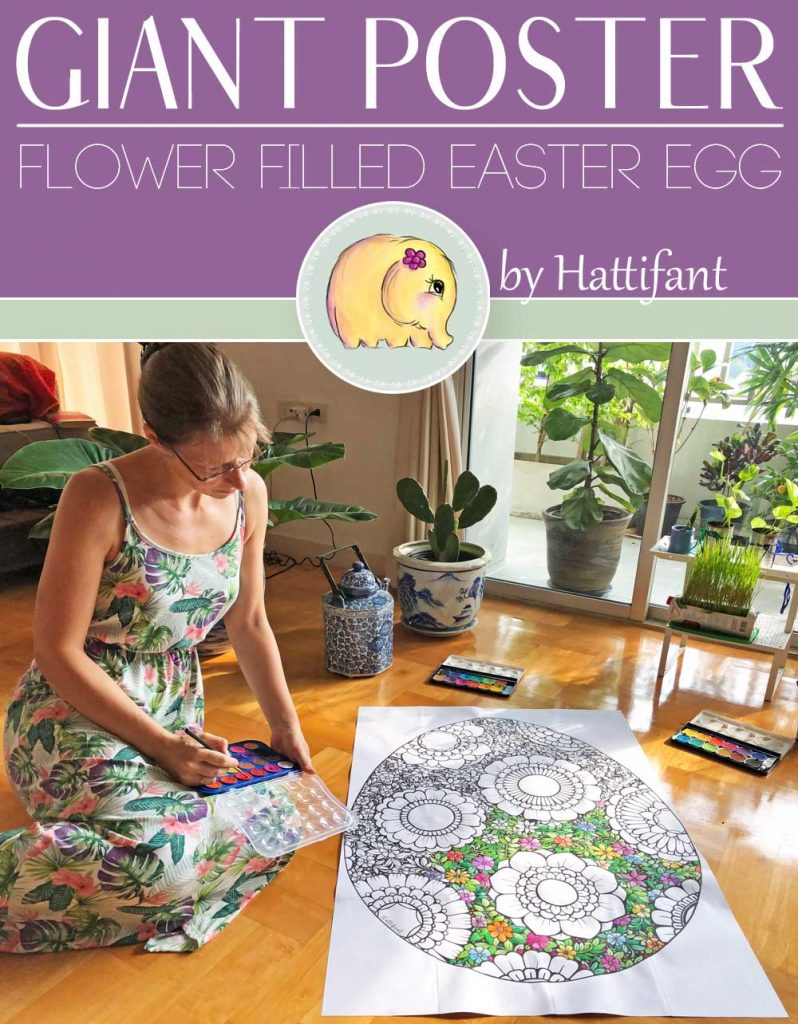 Bunny & Cat Bookmark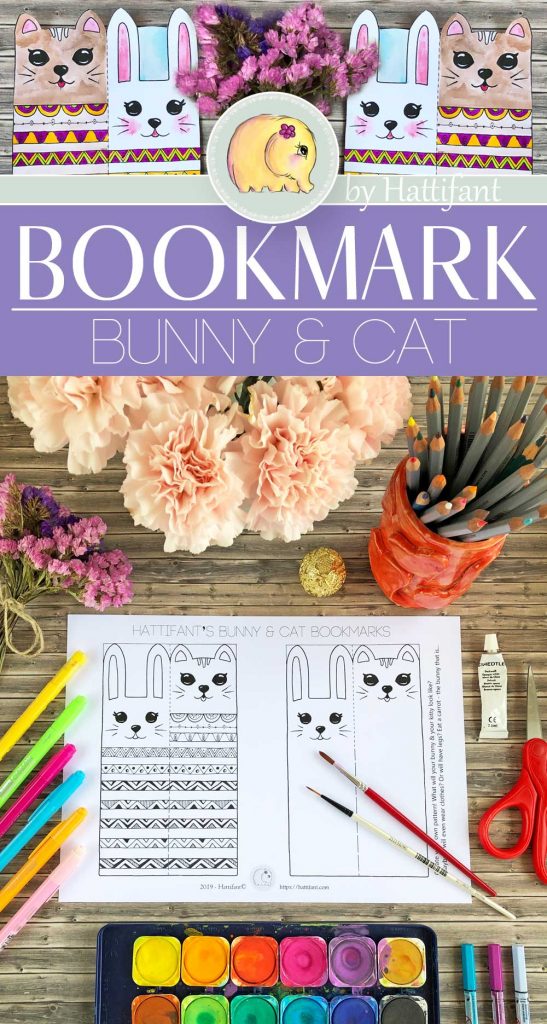 Kids Coloring Page & Corner Bookmarks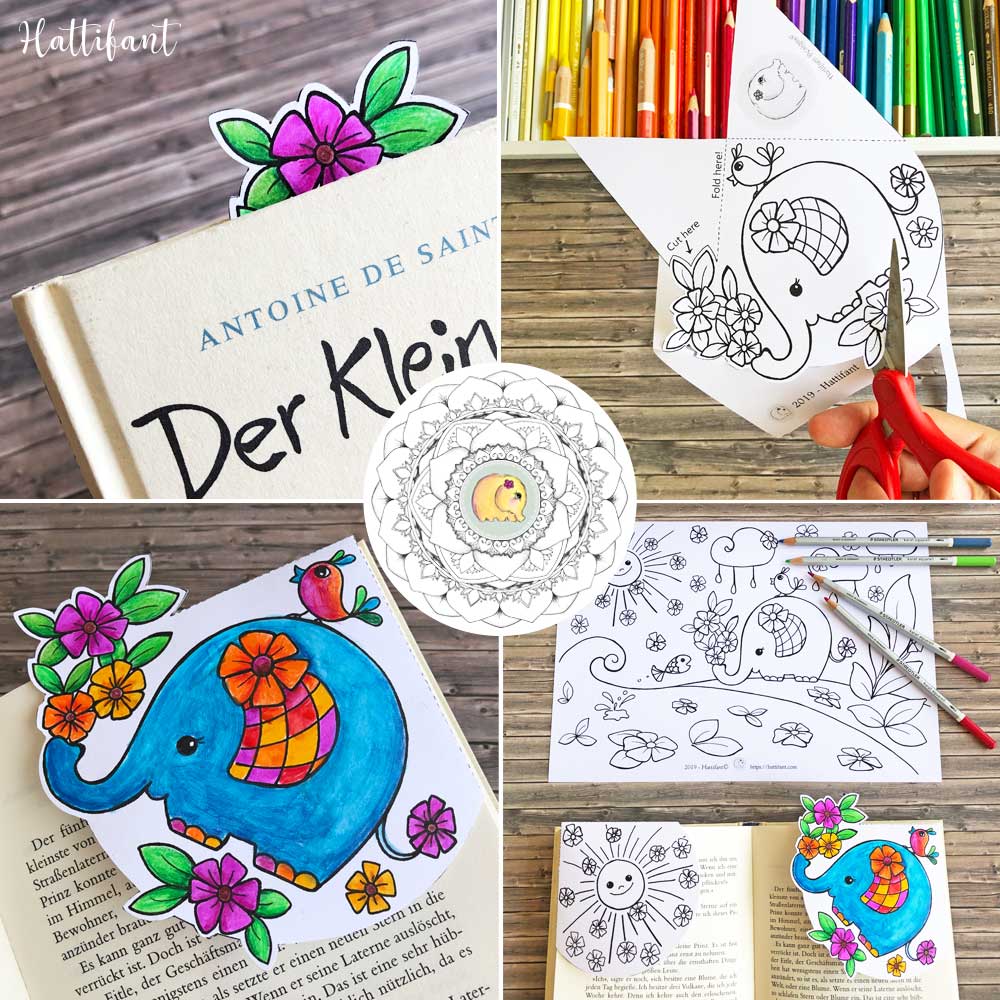 Hattifant's Flower Triskele Paper Globes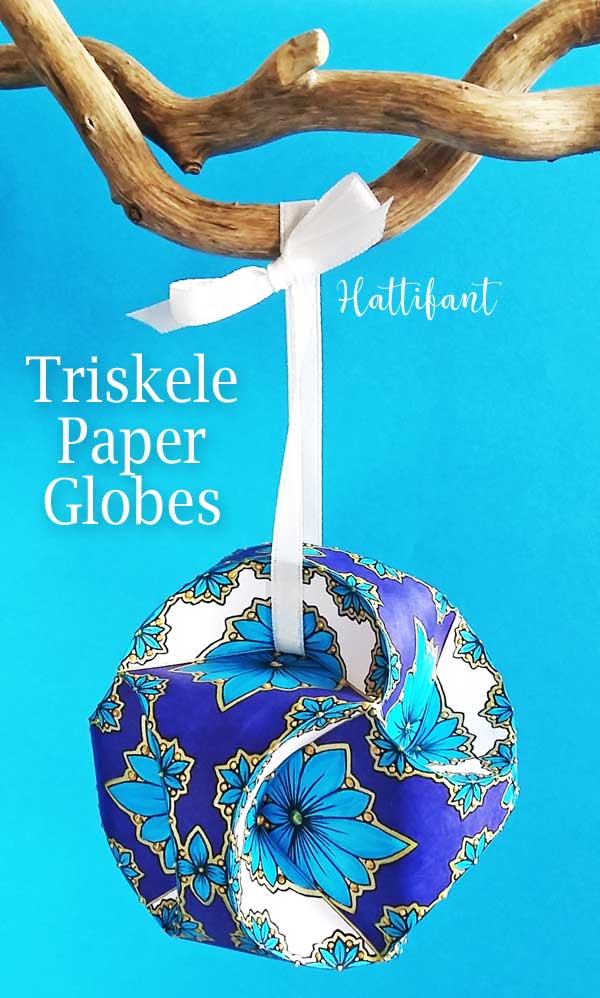 You like Hattifant's designs, toys & décor? Why not LIKE Hattifant on Facebook and always be up-to-date with Hattifant's latest adventures…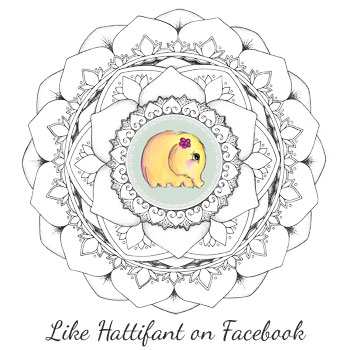 PERSONAL AND NON-COMMERCIAL USE LIMITATION
NO DIRECT LINKS TO PRINTABLES ALLOWED! Please kindly note that the use of the Hattifant Site and its services (e.g. downloads) offered, are for your personal and non-commercial use only. You may not publish, license or create derivative works (for commercial use) from, transfer, or sell any information, products, downloads or services obtained from the Services. Hattifant is the sole owner of all content on the Hattifant Site, unless stated otherwise. You may borrow pictures but always name the source and link to the Hattifant Site, please. It would be lovely if you sent an email to manja(at)hattifant(dot)com in this case. Thank you!