GIANT POSTER | Flower filled Easter Egg to Color
Welcome back to a new enormous coloring experience here at Hattifant's coloring & crafting paradise. What better than to color a GIANT Flower filled Easter Egg Poster in March?! ^_^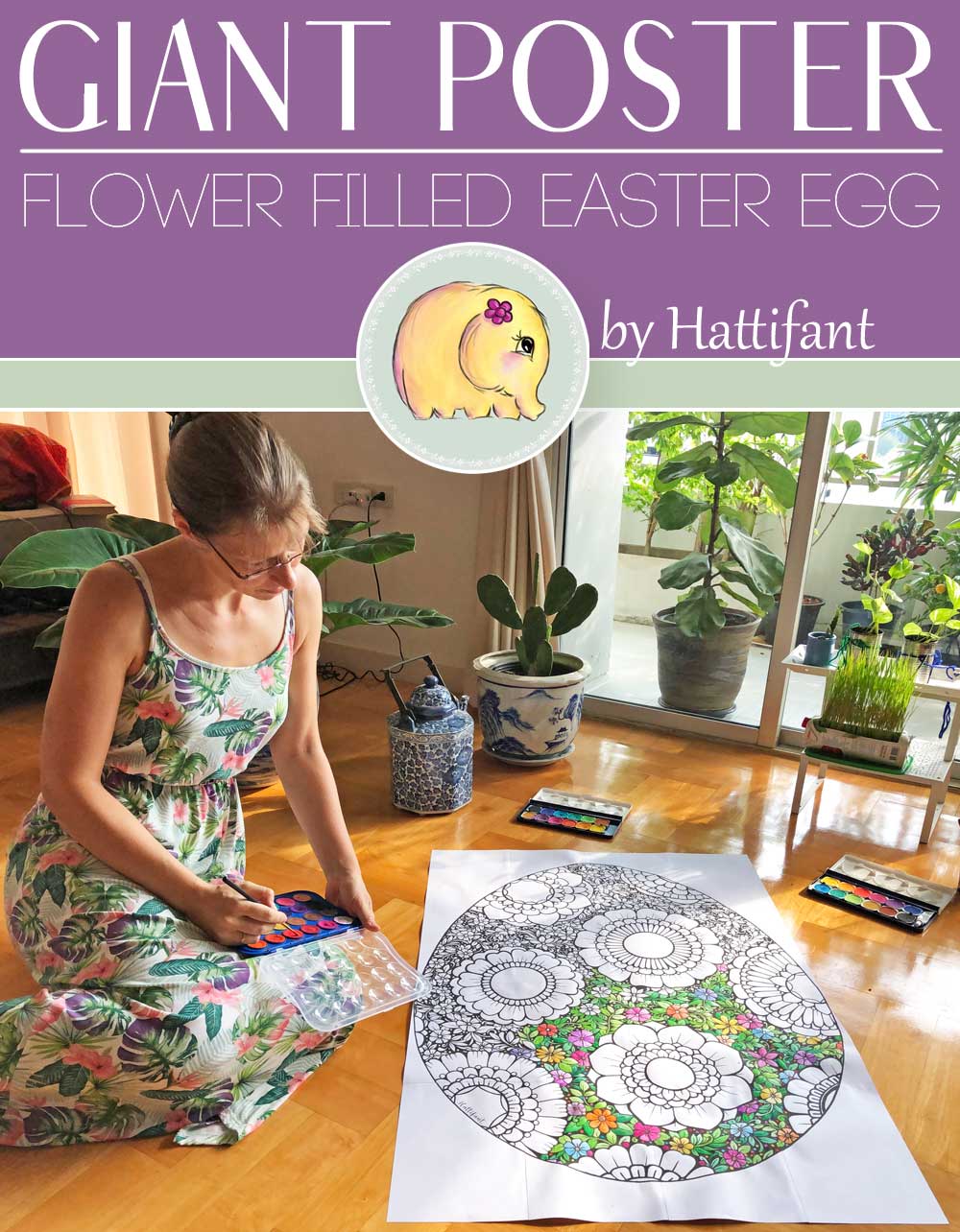 Hattifant's GIANT Posters are really easy to assemble. I was thinking long and hard on how to best get a bigger coloring experience to you (literally) without a complicated process with having to rush to a print shop attached to it. Really nothing wrong with print shops – I love them and use them regularly – but sometimes there just isn't enough time and us busy moms just want to print off some pages at home, right?!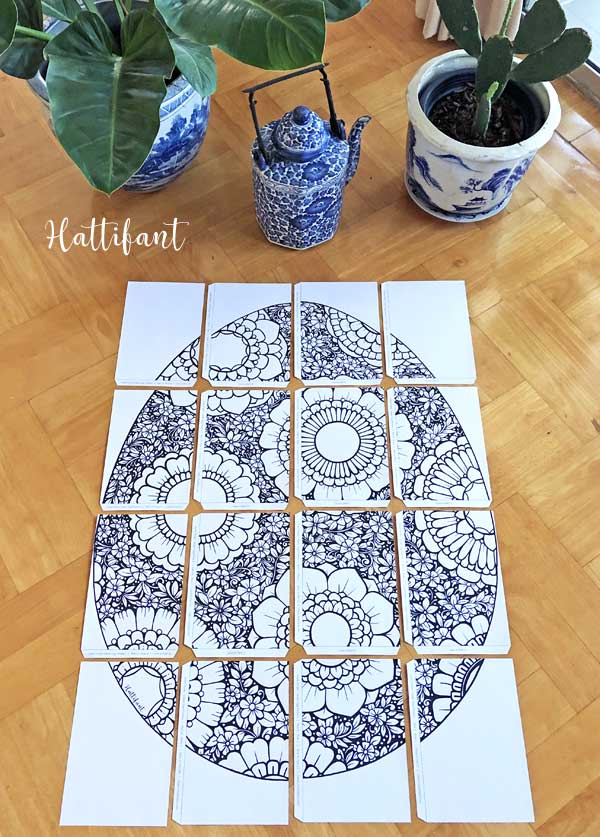 Now you can print off this gorgeous Easter egg on 16 pages. No major puzzling skills are required either. Each page is marked and you will know what pages it connects with. The Flower filles Easter Egg itself will measure appr. 90x70cm.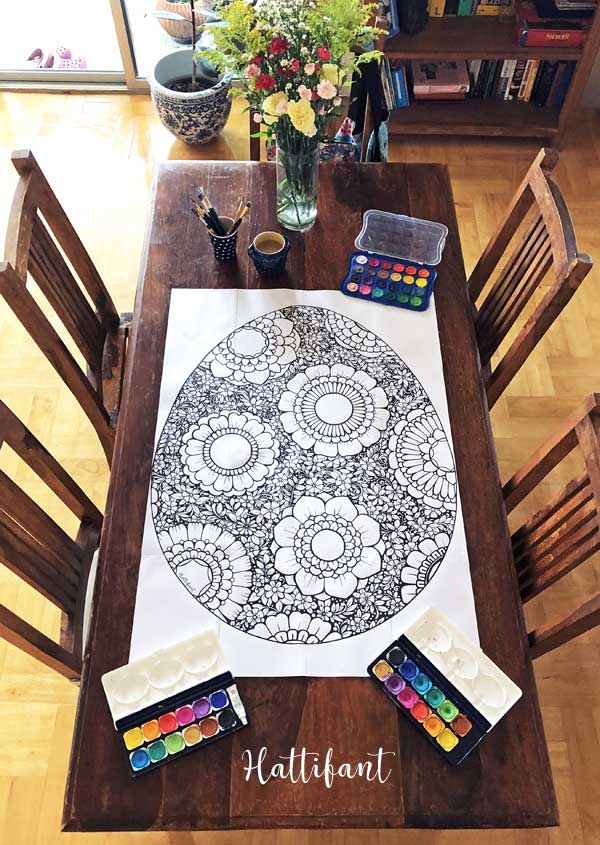 I prefer gluing but using double sided tape for sure works, too. Then get your favorite media such as water colors, coloring pencils, pastels and/or crayons out and dive into a world of flowers!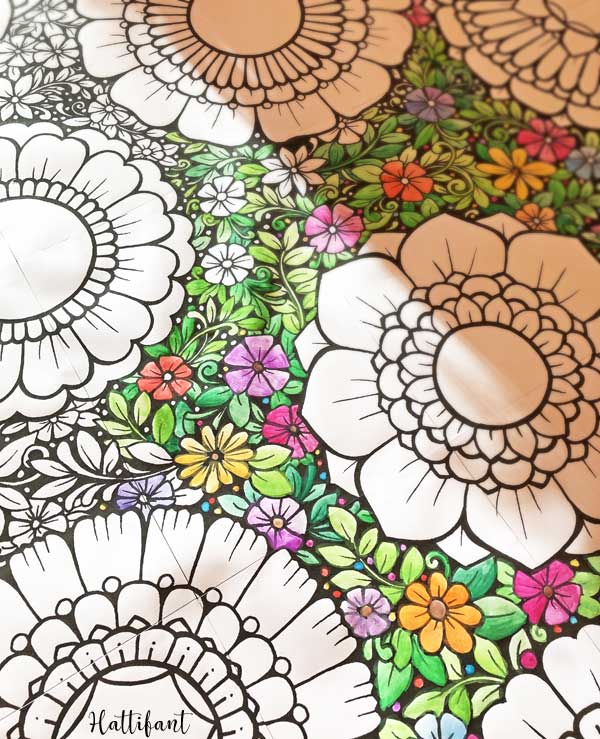 PRINTABLES

Click HERE or on the image below to download your GIANT Flower filled Easter Egg Poster Bundle!
You will receive:
4 PDF files with all together 16 coloring pages that will make up the GIANT Flower filled Easter Egg Poster
1 PDF file with the Flower filled Easter Egg in A4 size (normal page)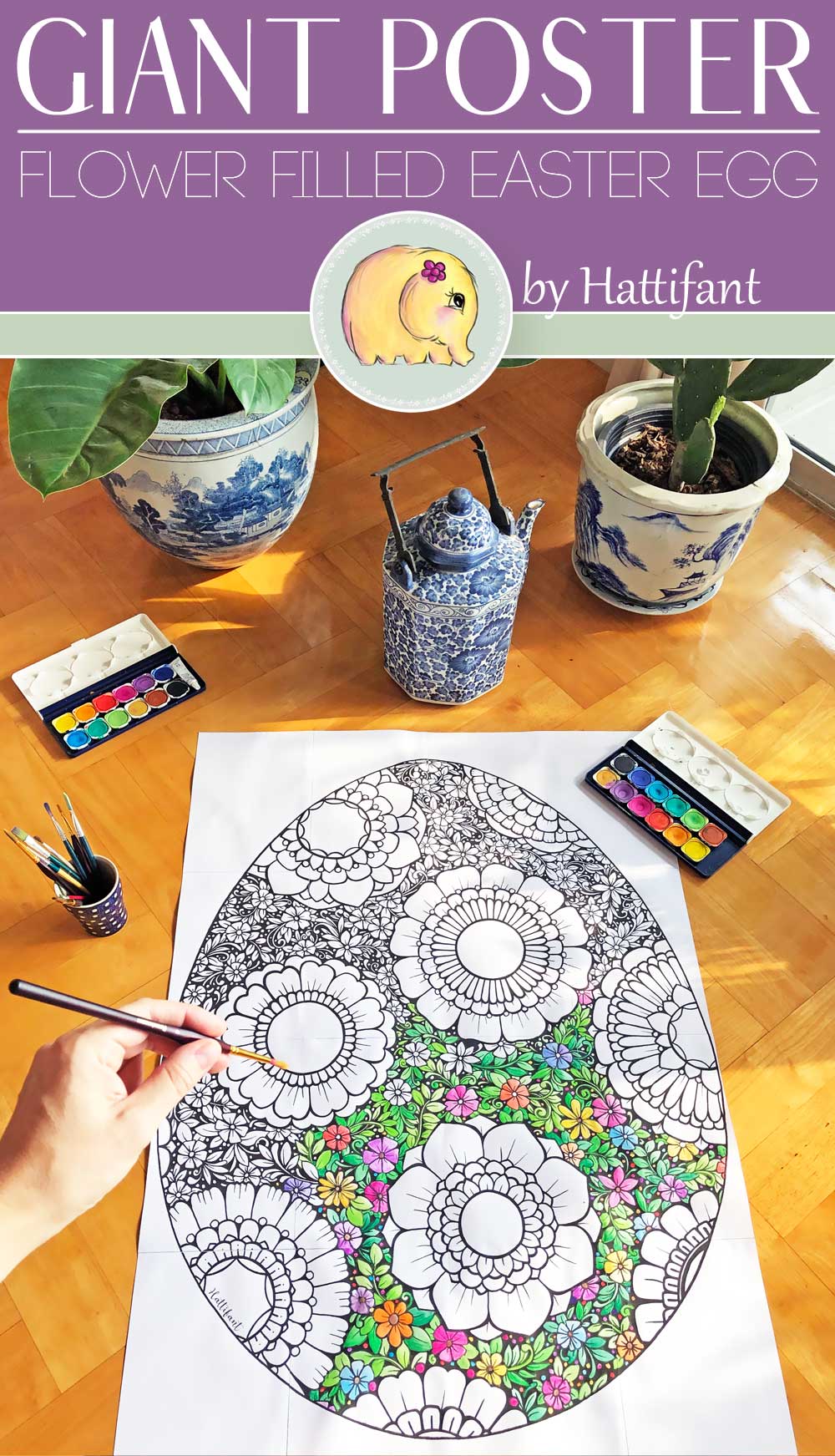 And here a visual of the "normal" Flower filled Easter Egg Coloring Page.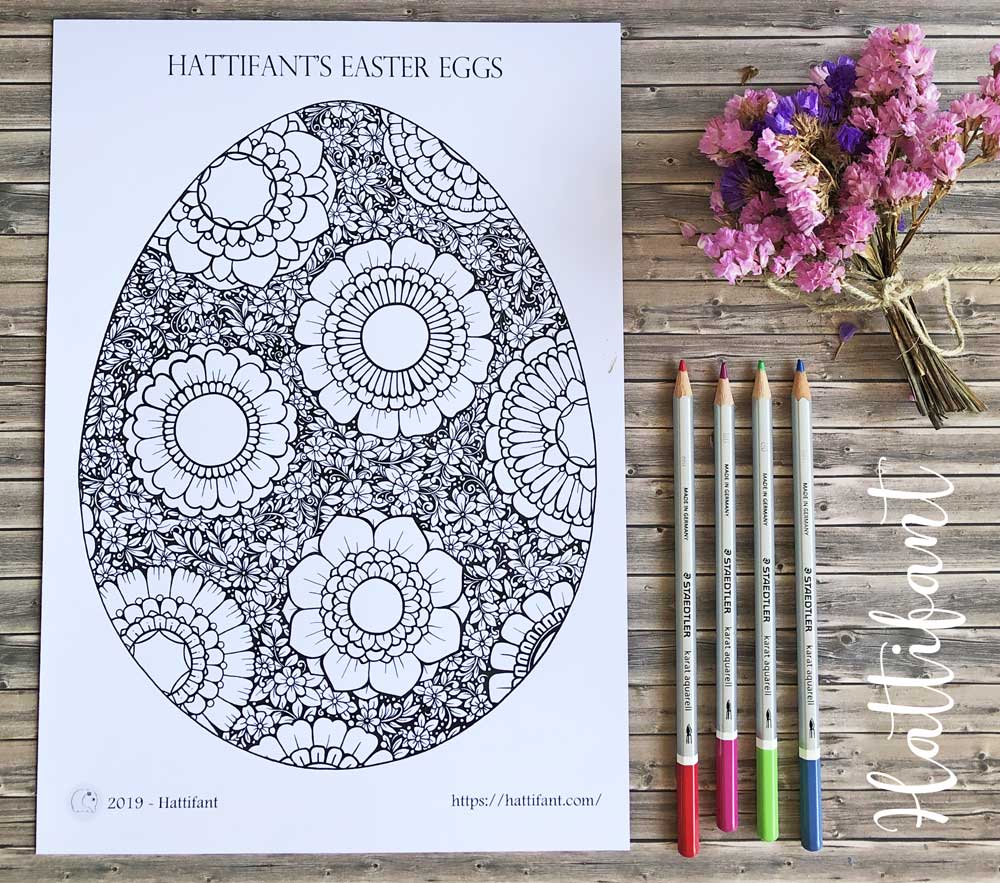 Wishing you a beautiful time creating memories with your friends and family while coloring! Happy Easter Holidays!!!
MORE Hattifant Coloring Crafts
Super Special SPRING Bundle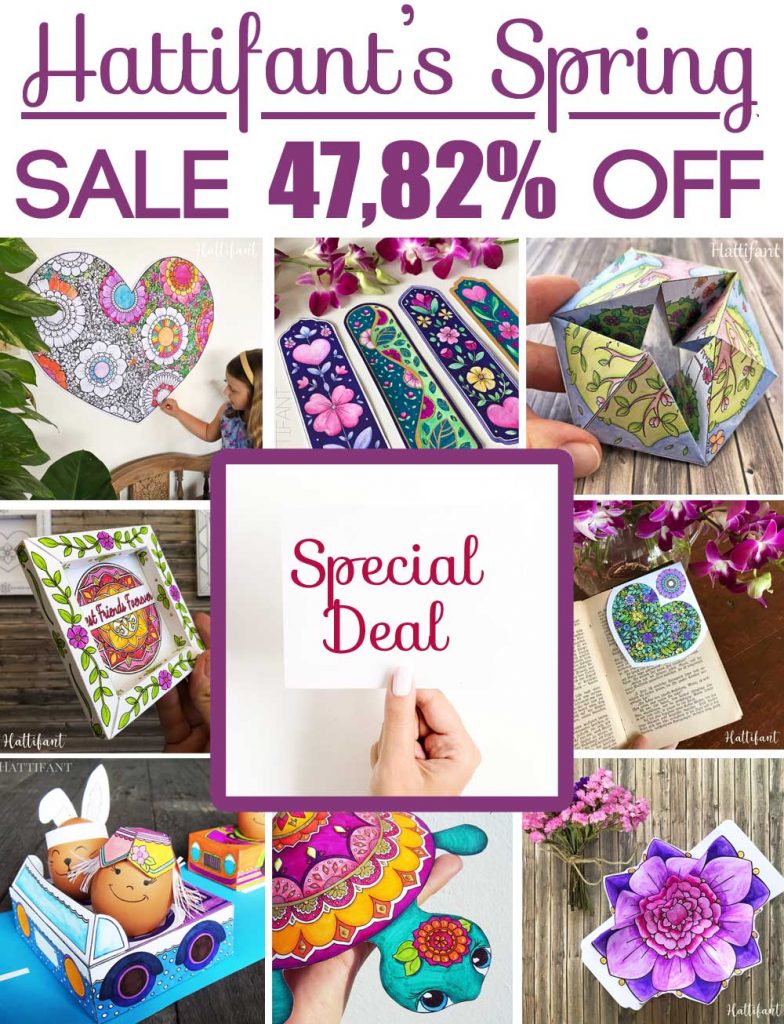 Bunny & Cat Bookmark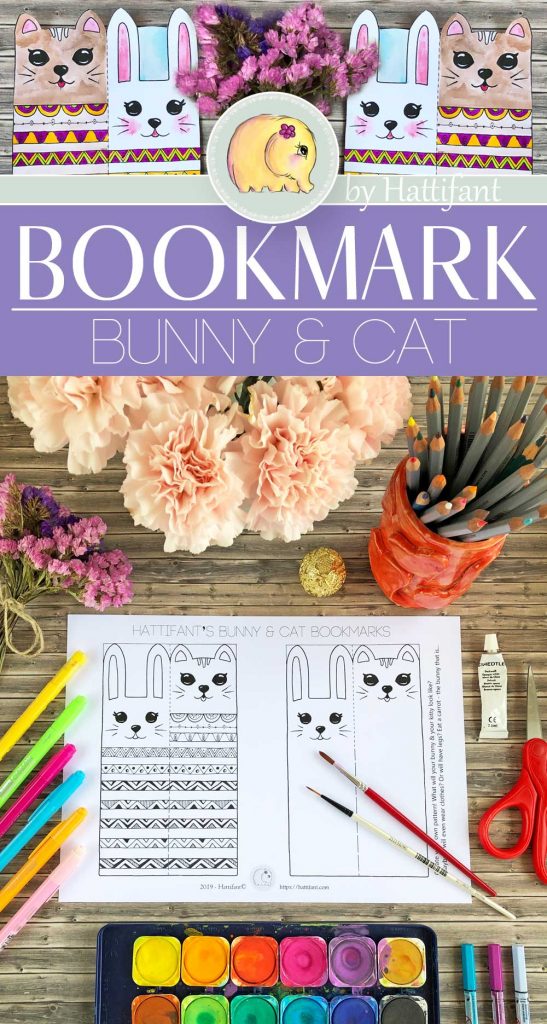 Hattifant's Flower Triskele Paper Globes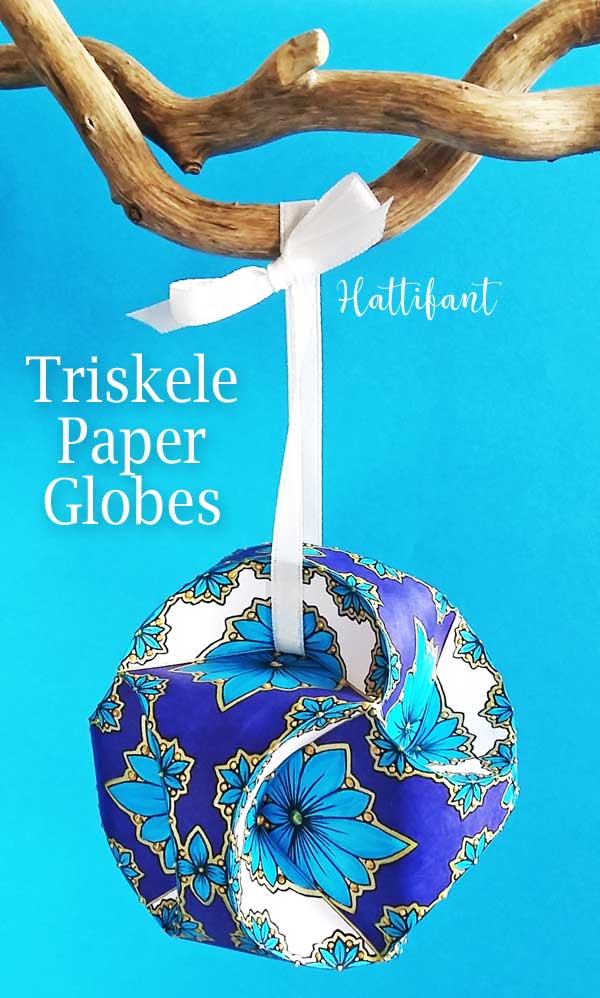 You like Hattifant's designs, toys & décor? Why not LIKE Hattifant on Facebook and always be up-to-date with Hattifant's latest adventures…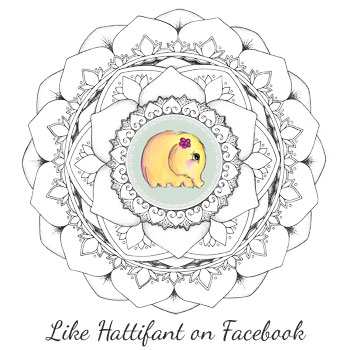 PERSONAL AND NON-COMMERCIAL USE LIMITATION
NO DIRECT LINKS TO PRINTABLES ALLOWED! Please kindly note that the use of the Hattifant Site and its services (e.g. downloads) offered, are for your personal and non-commercial use only. You may not publish, license or create derivative works (for commercial use) from, transfer, or sell any information, products, downloads or services obtained from the Services. Hattifant is the sole owner of all content on the Hattifant Site, unless stated otherwise. You may borrow pictures but always name the source and link to the Hattifant Site, please. It would be lovely if you sent an email to manja(at)hattifant(dot)com in this case. Thank you!