CORNER BOOKMARKS | 'Kitty Cat hugs Fish'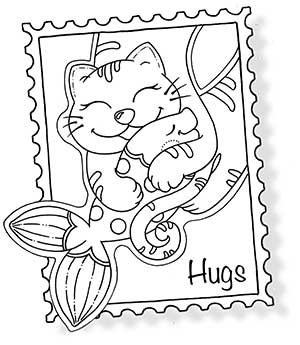 I couldn't resist and create another Cat themed Paper Craft for us to Color In. It is a bookmark this time: a 'Kitty Cat hugs Fish' Corner Bookmarks! I hope you like it! 🙂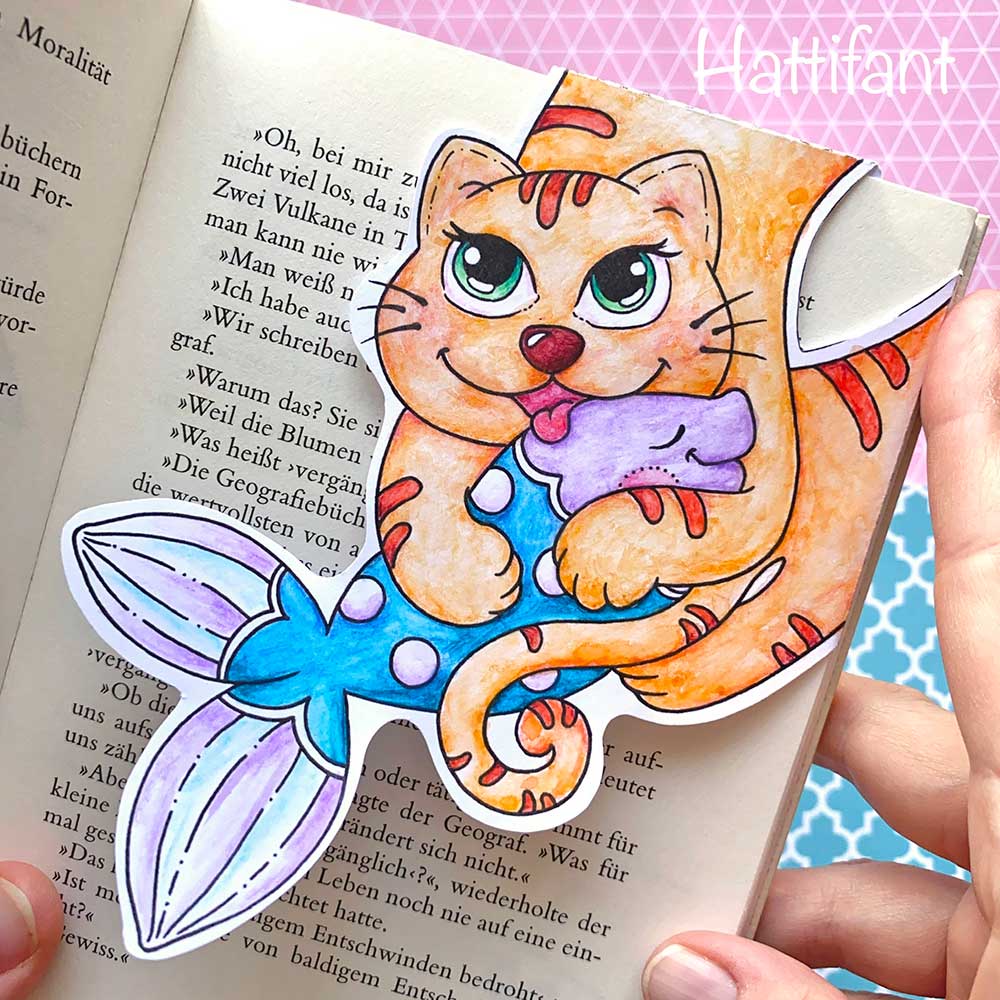 The fun part about these Corner Bookmarks is that it is the very same cat. If you look closely though you will find Kitty Cat hugging its favorite Fish in slightly different ways! 🙂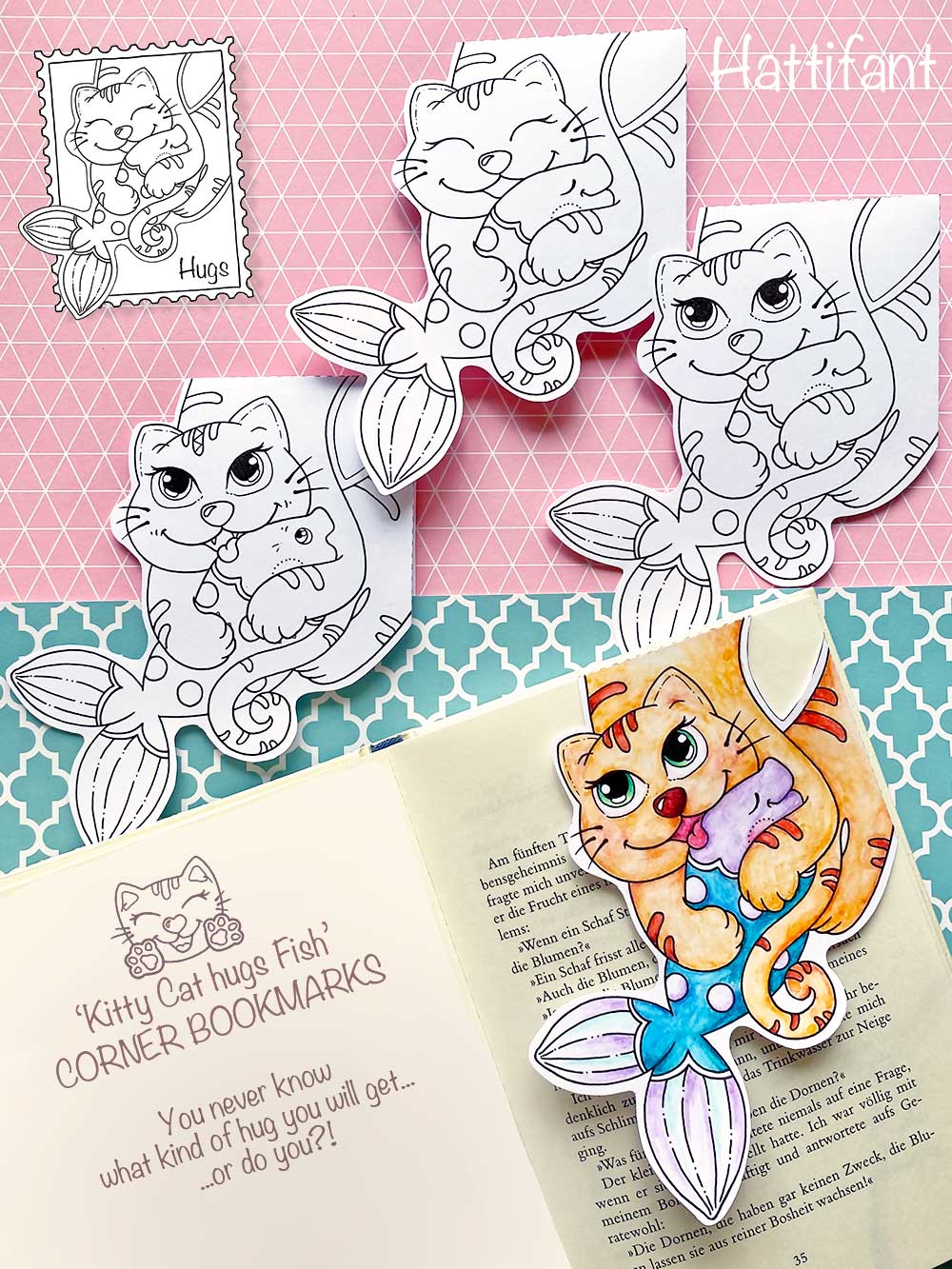 Do you see it?! Is your cat like that? With you I mean? I am sure there aren't many cats whose bestie is a fish… LOL
PRINTABLES
You can choose to download this cute little 'Kitty Cat hugs Fish' Corner Bookmarks Bundle either through Gumroad or Etsy. For both online shops I suggest to create an account if you do not have one yet. Having an account there means you also have your very own personal library of all your purchases. They are free to sign up with of course. And you can always come back to download your templates again when and if you need to. Win win, really.
In this 'Kitty Cat hugs Fish' Corner Bookmark Bundle you will find:
3 Corner Bookmarks of the same Cat with slightly different expressions and intentions (please see image above)
Picture Tutorial & Instructions in a PDF file
or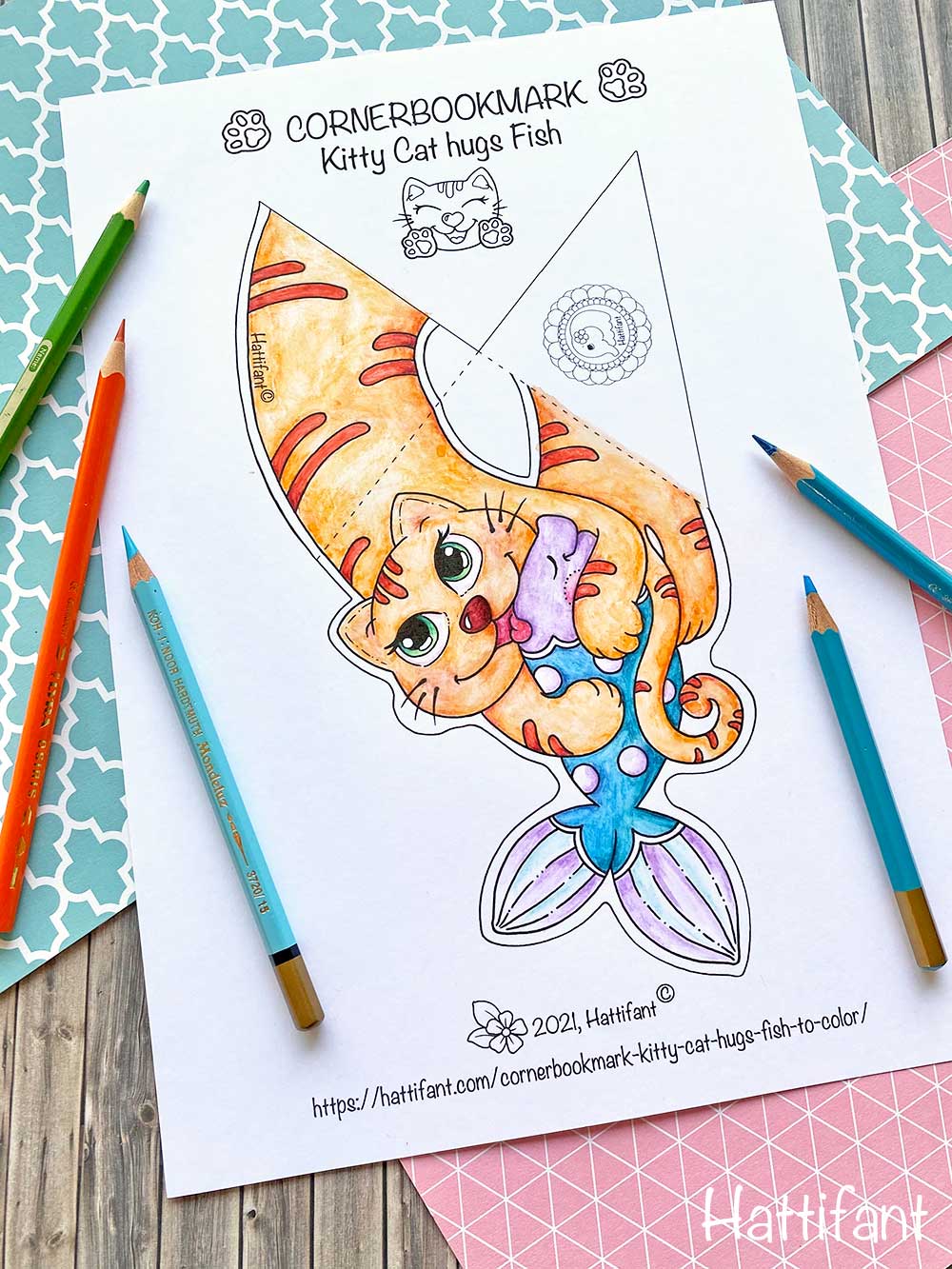 More Hattifant Crafts:
Click on the images below to find out more about them.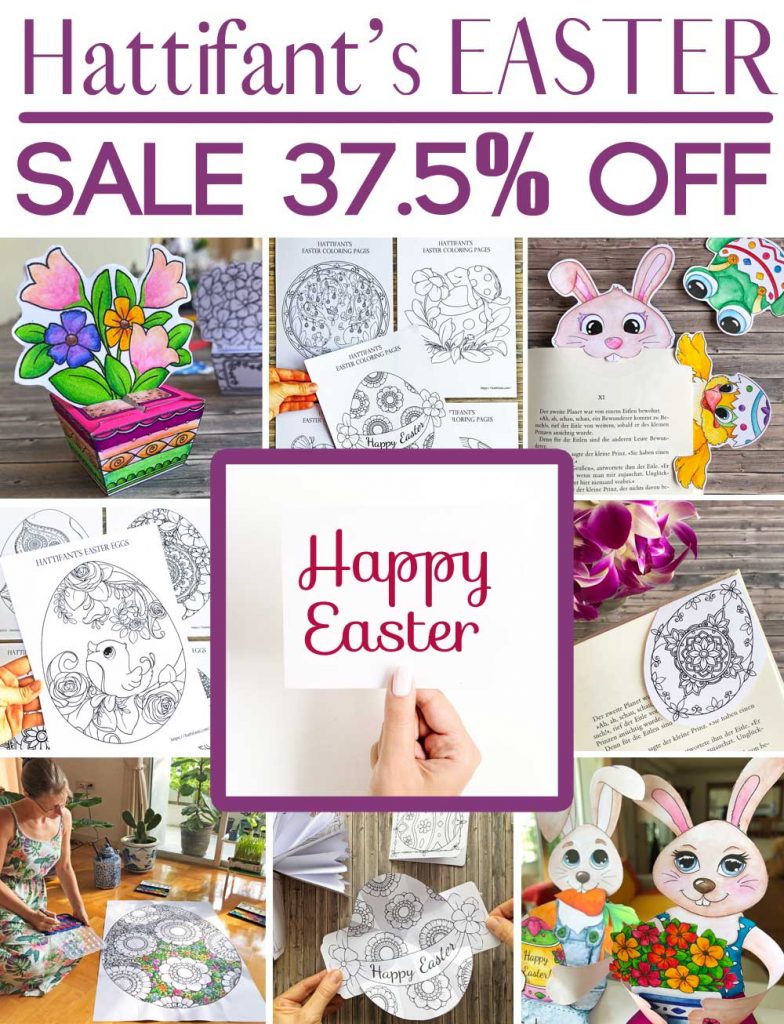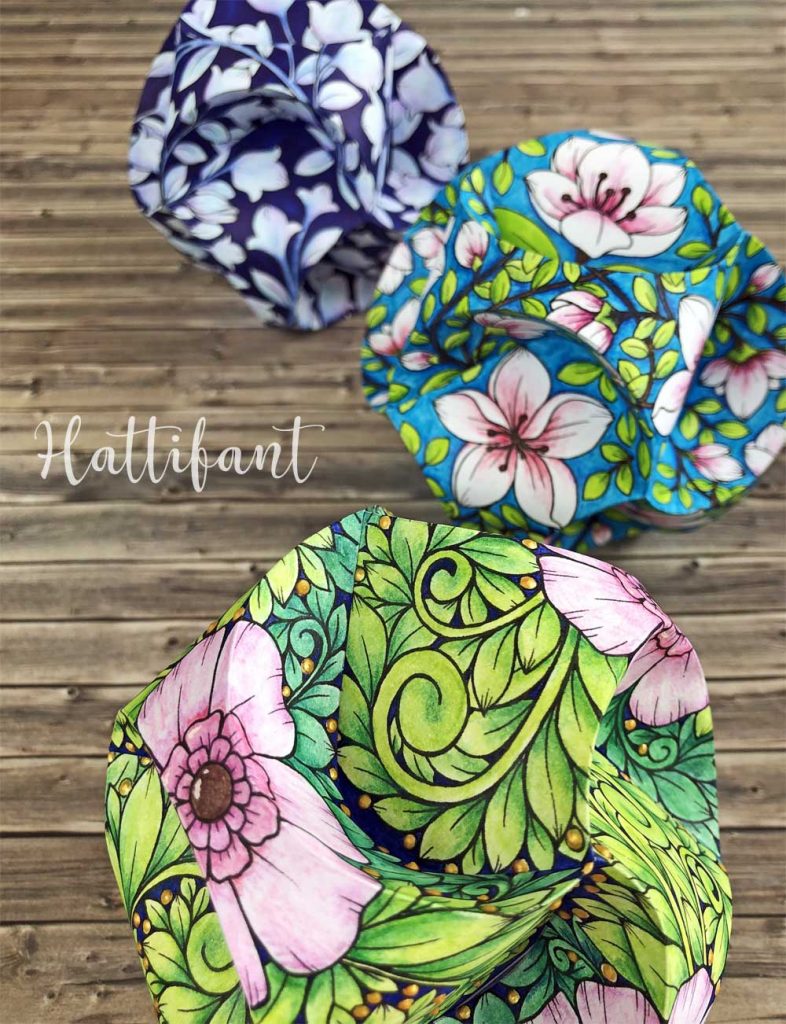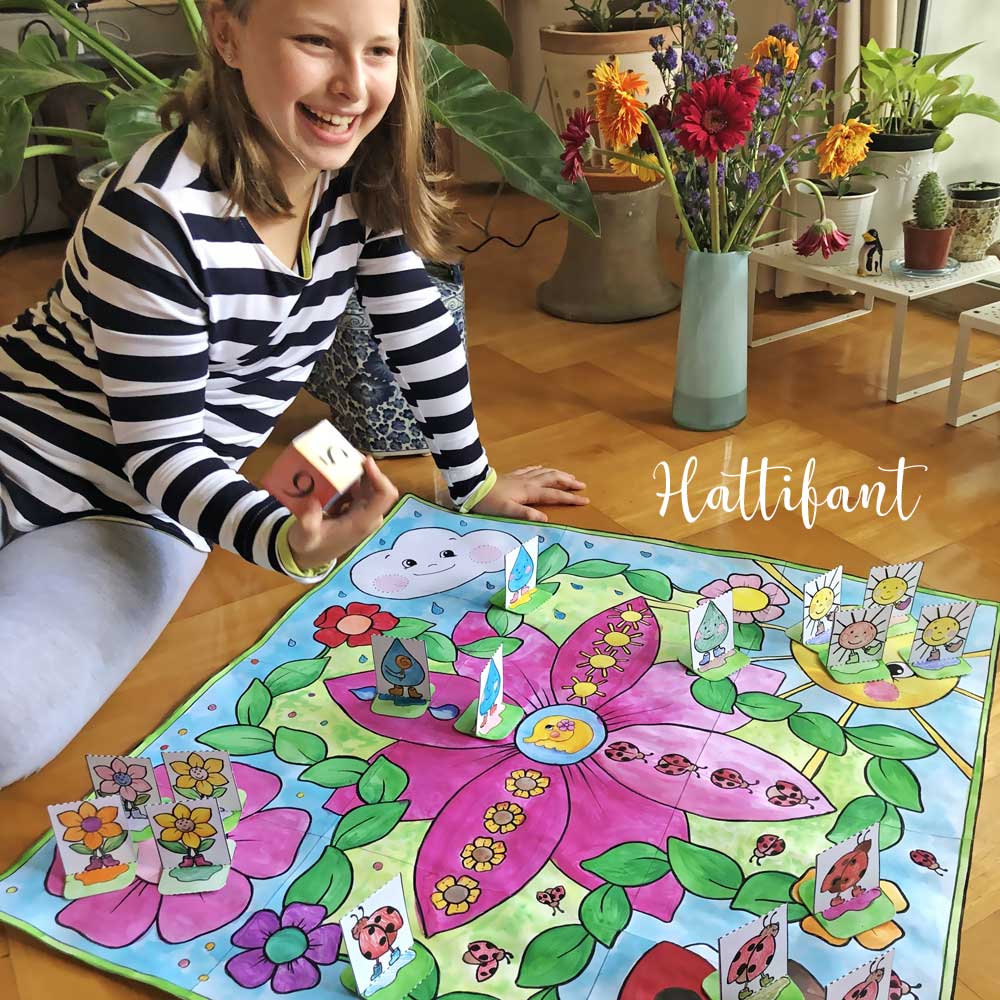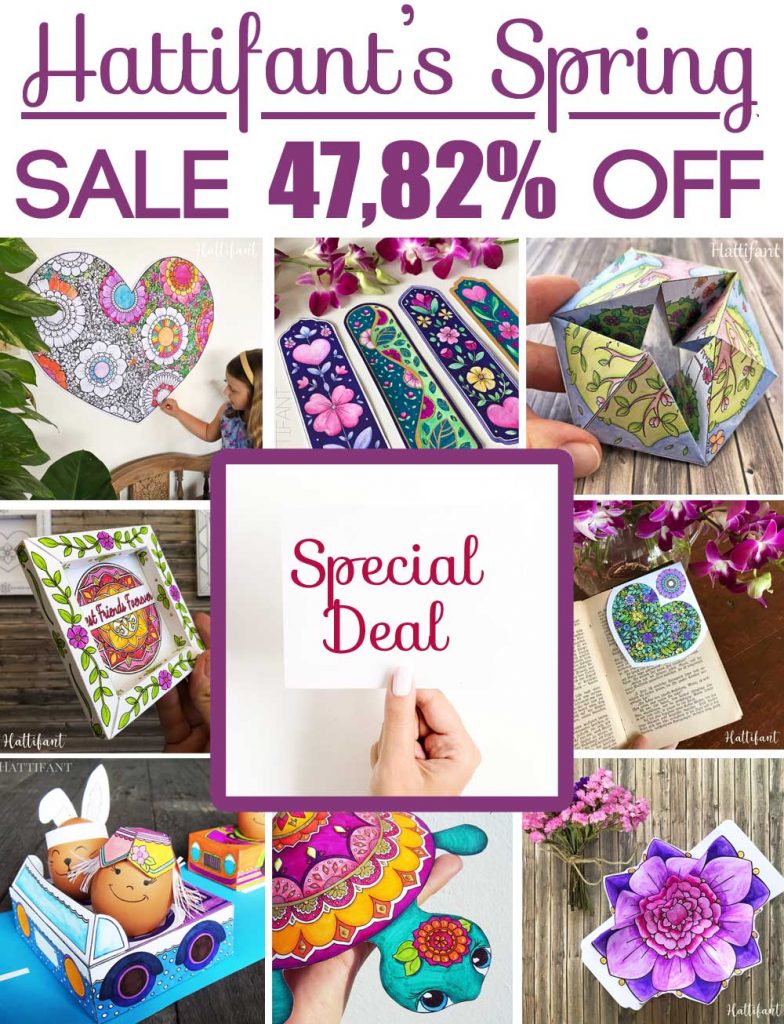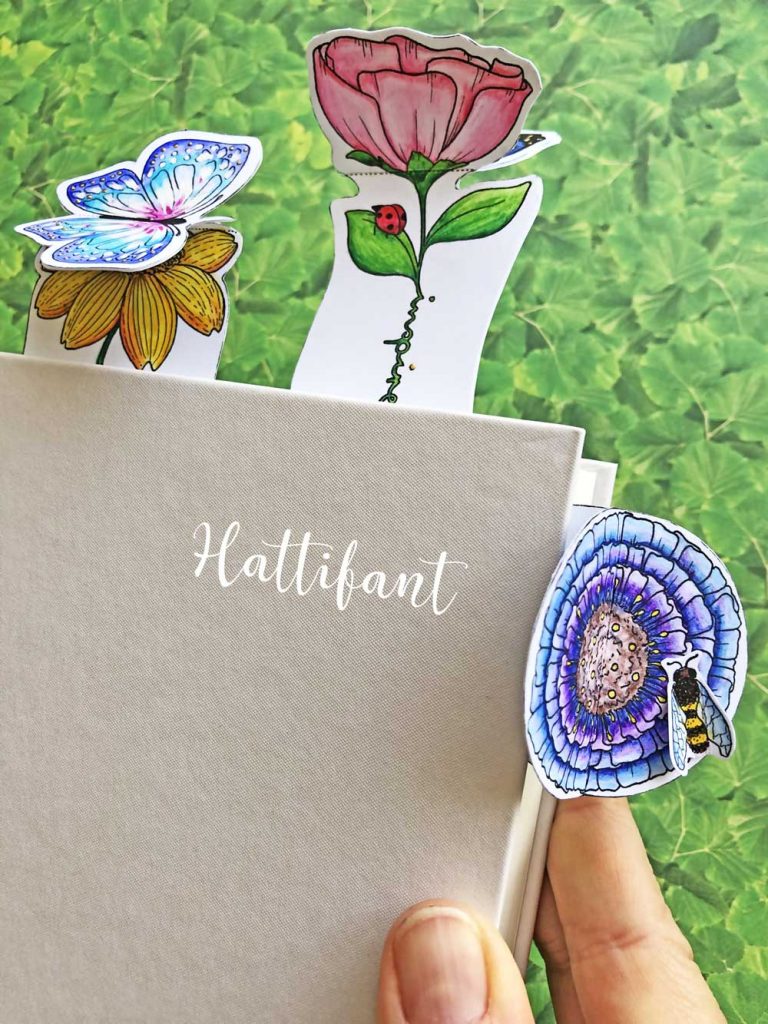 You like Hattifant's designs, toys & décor? Why not LIKE Hattifant on Facebook and always be up-to-date with Hattifant's latest adventures…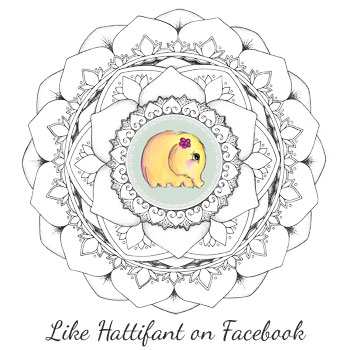 PERSONAL AND NON-COMMERCIAL USE LIMITATION
NO DIRECT LINKS TO PRINTABLES ALLOWED! Please kindly note that the use of the Hattifant Site and its services (e.g. downloads) offered, are for your personal and non-commercial use only. You may not publish, license or create derivative works (for commercial use) from, transfer, or sell any information, products, downloads or services obtained from the Services. Hattifant is the sole owner of all content on the Hattifant Site, unless stated otherwise. You may borrow pictures but always name the source and link to the Hattifant Site, please. It would be lovely if you sent an email to manja(at)hattifant(dot)com in this case. Thank you!