Adult Coloring Book TREASURY II – NEW RELEASE
What a year! I am so delighted to show off once again a new and fantastic Coloring Adventure.
Once again artists have come together from all around the world to create a Coloring Book filled with a wide range of themes from Anime, Fantasy, Pets, Mandalas to Vintage and Patterns.
TREASURY II – An Adult Coloring Book Adventure
Just as TREASURY I this Adult Coloring Book offers you a wide range of themes. From Abstract and Tangles, Anime, Beach, Botanicals, Campers and Carousels, Fantastical, Surreal, and Gothic Creatures, Fashion, Grayscale, Seasonal, Insults, Mandalas and Kaleidocycles, Midnight, Pets and Wildlife, Shoes, Symmetrical Patterns, Vintage, Whimsical, and much much more – you will find it in Treasury II! A true coloring adventure to explore "new and old" artists and practise your coloring skills.
Lets take a closer look at the book…
Some more details of the Adult Coloring Book Treasury…
is single-sided printed
is printed on 60 lb. bright white paper
has a vast variety of subjects and styles
is sold at cost! Incredible value for hours and hours of coloring fun!
has an Artist index of short biographies so you can learn more about your favorite coloring book illustrators.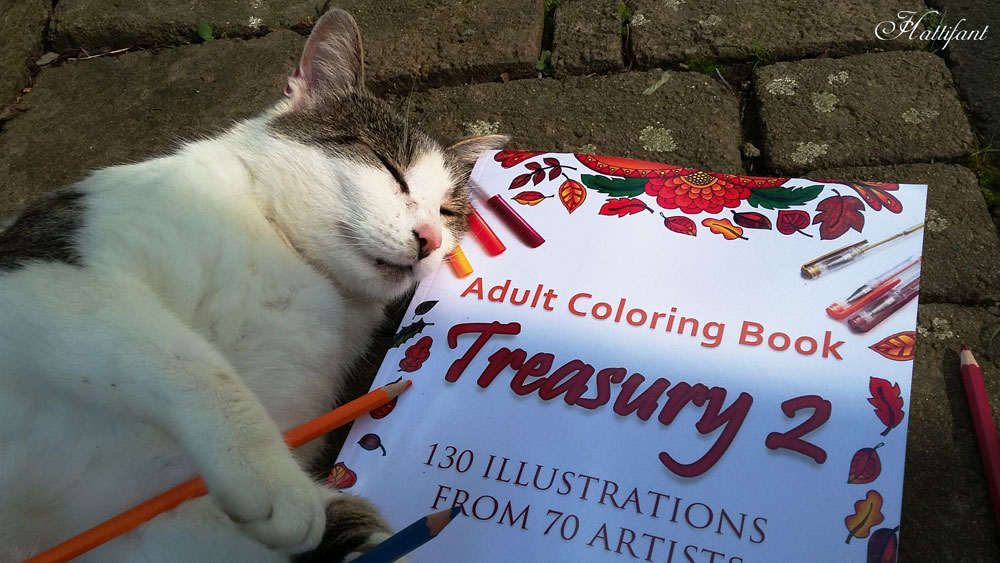 What did I include this time around? Well, I thought you would love to explore some 3D Coloring for one and some refreshing coloring of a whale composition as a 2nd coloring page.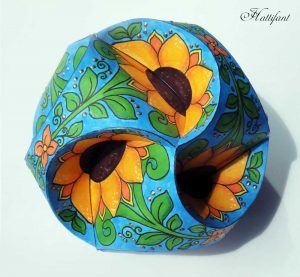 …MORE about Triskele Paper Globes…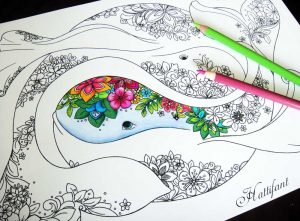 And here are some other fantastic coloring pages (colored samples) from this Adult Coloring Book TREASURY II…
MORE FROM HATTIFANT
Foldables – Endless Cards
Triskele Paper Globes to Color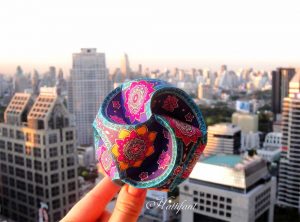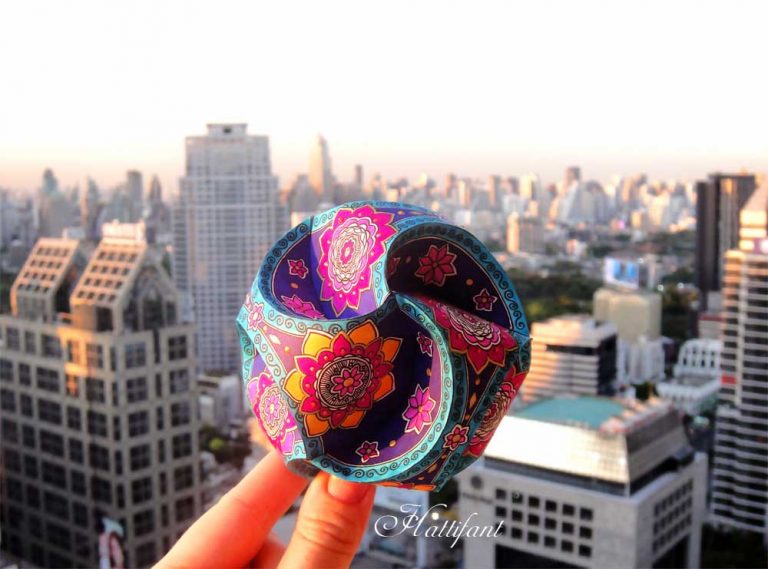 Mandala Turtle

3D City Coloring

Owl Coloring Pages
Magic Mermaid World

Have a look at all of Hattifant's Coloring Pages here:
Stress Relief with Coloring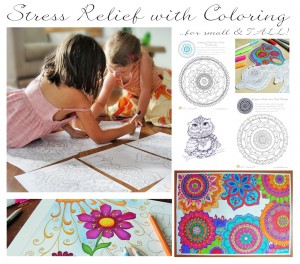 ---
You like Hattifant's designs, toys & décor? Why not LIKE Hattifant on Facebook and always be up-to-date with Hattifant's latest adventures…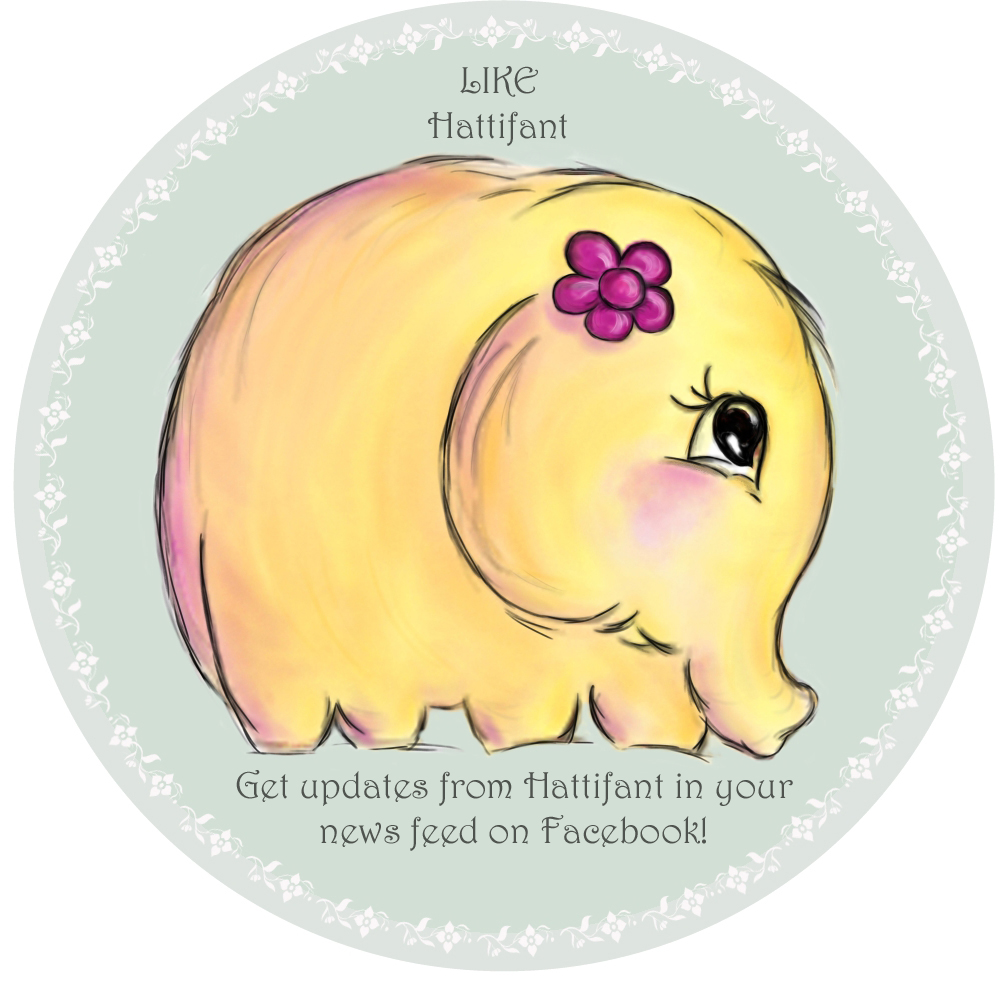 PERSONAL AND NON-COMMERCIAL USE LIMITATION
NO DIRECT LINKS TO PRINTABLES ALLOWED!
Please kindly note that the use of the Hattifant Site and its services (e.g. downloads) offered, are for your personal and non-commercial use only. You may not publish, license or create derivative works (for commercial use) from, transfer, or sell any information, products, downloads or services obtained from the Services. Hattifant is the sole owner of all content on the Hattifant Site, unless stated otherwise. You may borrow pictures but always name the source and link to the Hattifant Site, please. It would be lovely if you sent an email to manja(at)hattifant(dot)com in this case.
Thank you!
Merken
Merken
Merken
Merken
Merken
Merken
Merken
Merken
Merken
Merken