3D Butterflies with a Scandinavian Folk Art Feel – a Paper Craft
Are you ready for a little Spring feel? Many of you are currently experiencing a very cold and snow filled Winter! So let's warm up by making some beautiful 3D Butterflies that come with a Scandinavian Folk Art feel.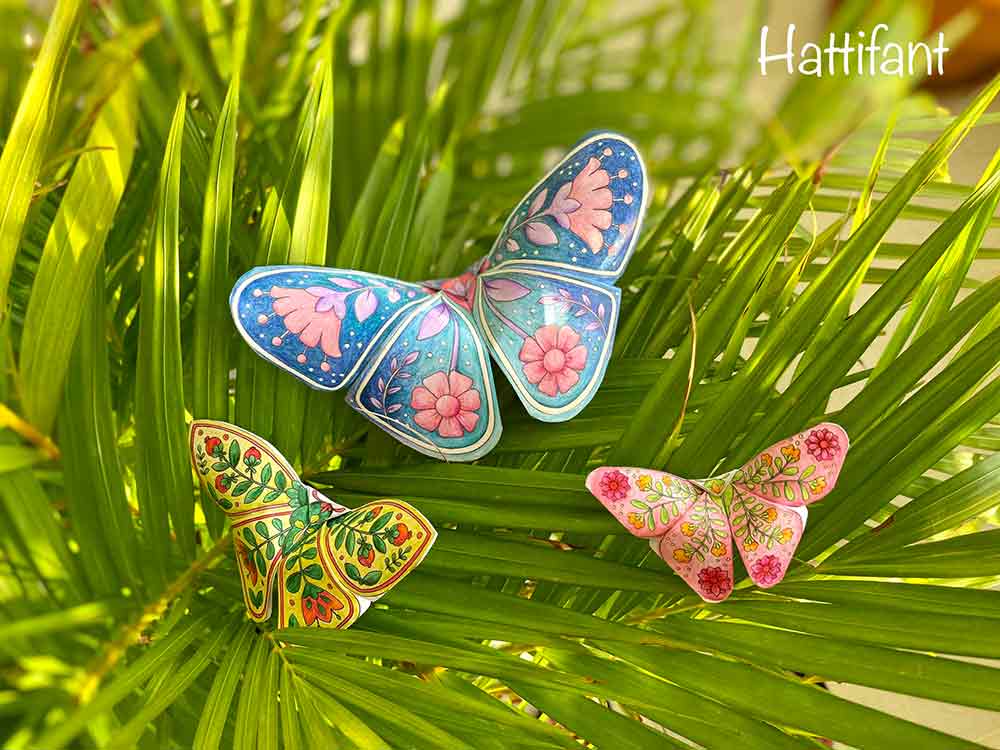 And here is the good news: They are not tricky to make! You will spend more time coloring! I take ages to color something. Same for you?
You can watch me color in one of the video tutorials I prepared for you. And you will be pleased to hear that the coloring part is sped up.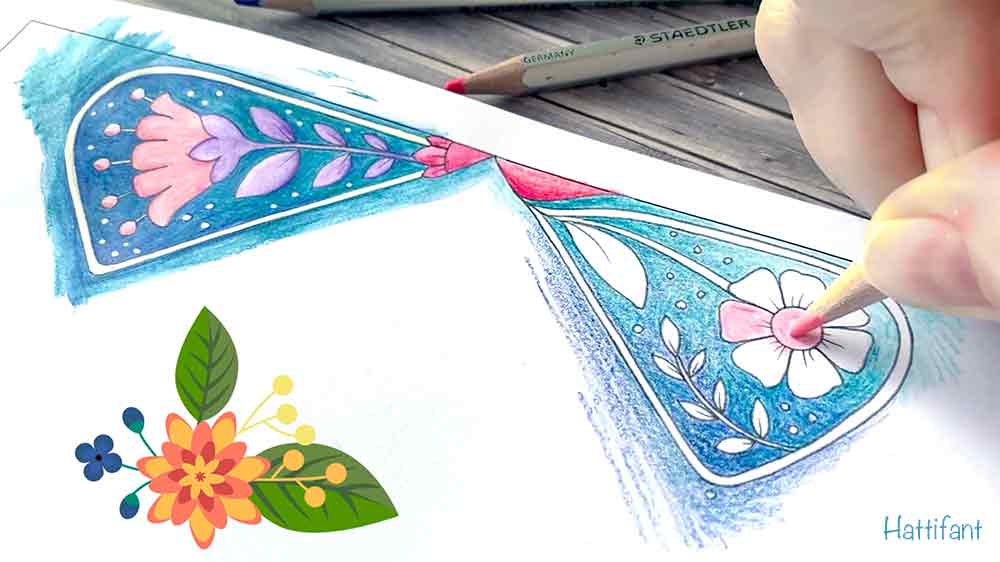 I created five different butterfly designs for you!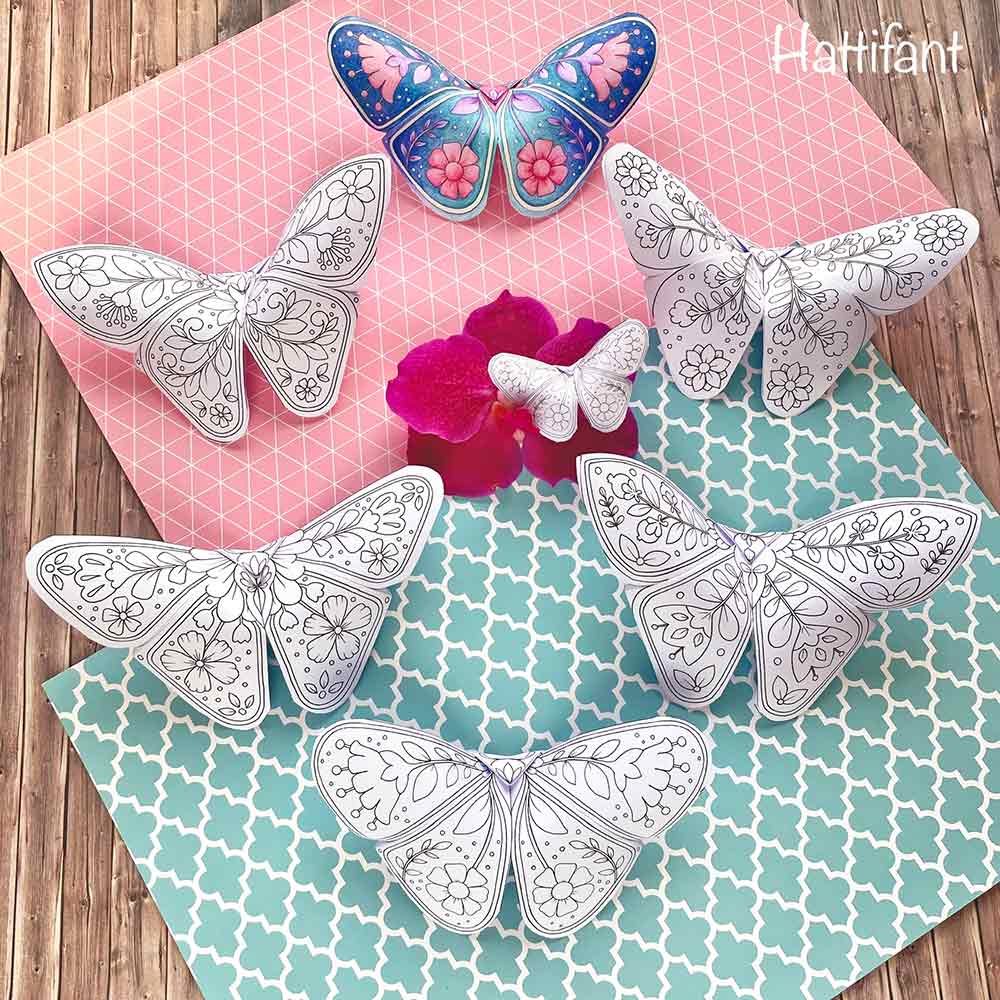 Each of the 5 butterflies you can make in 3 different sizes!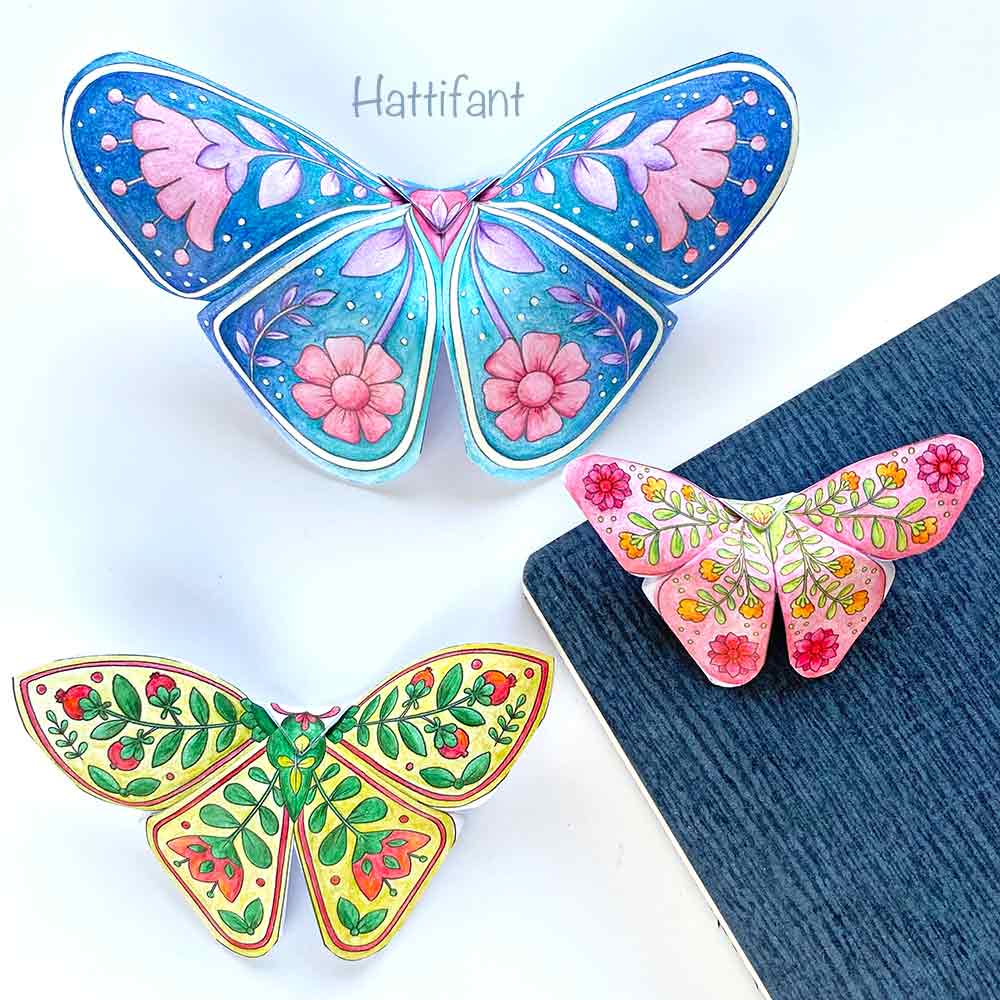 You can place them on your table…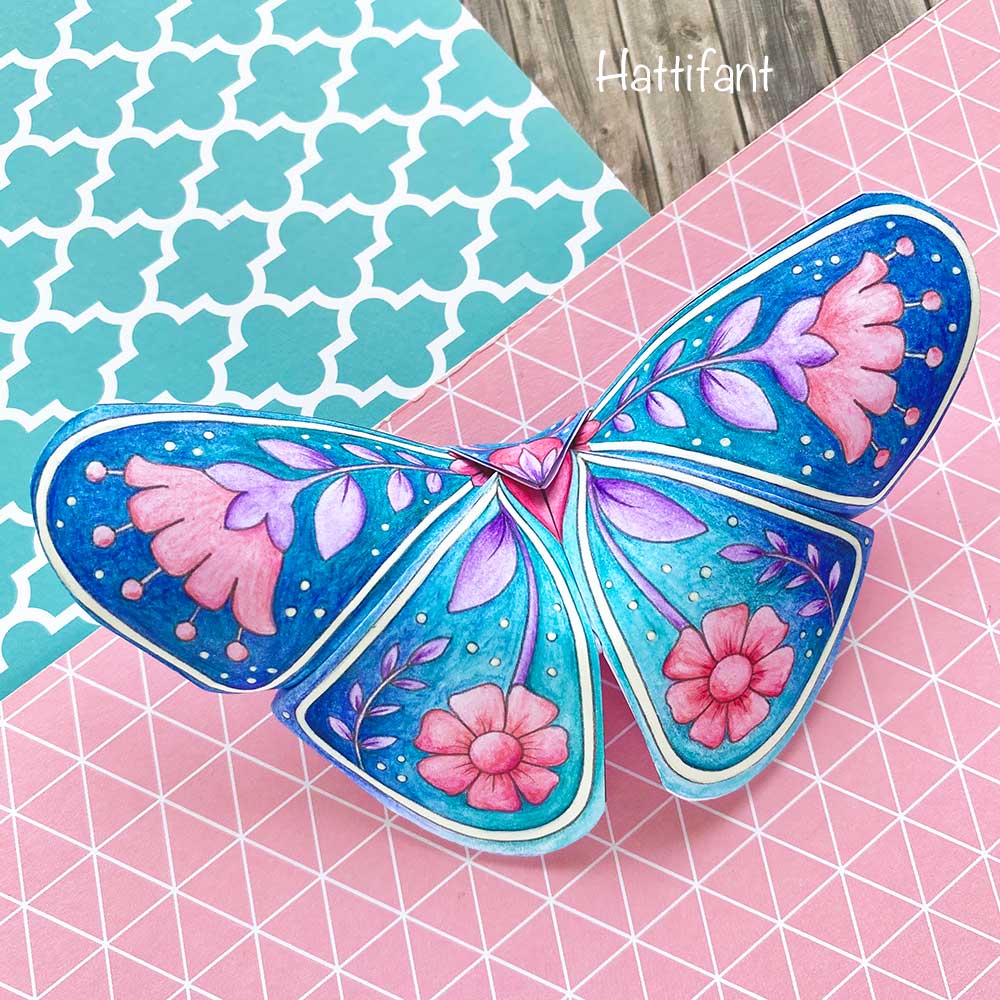 …or maybe you have a pretty plant you can add some color to?!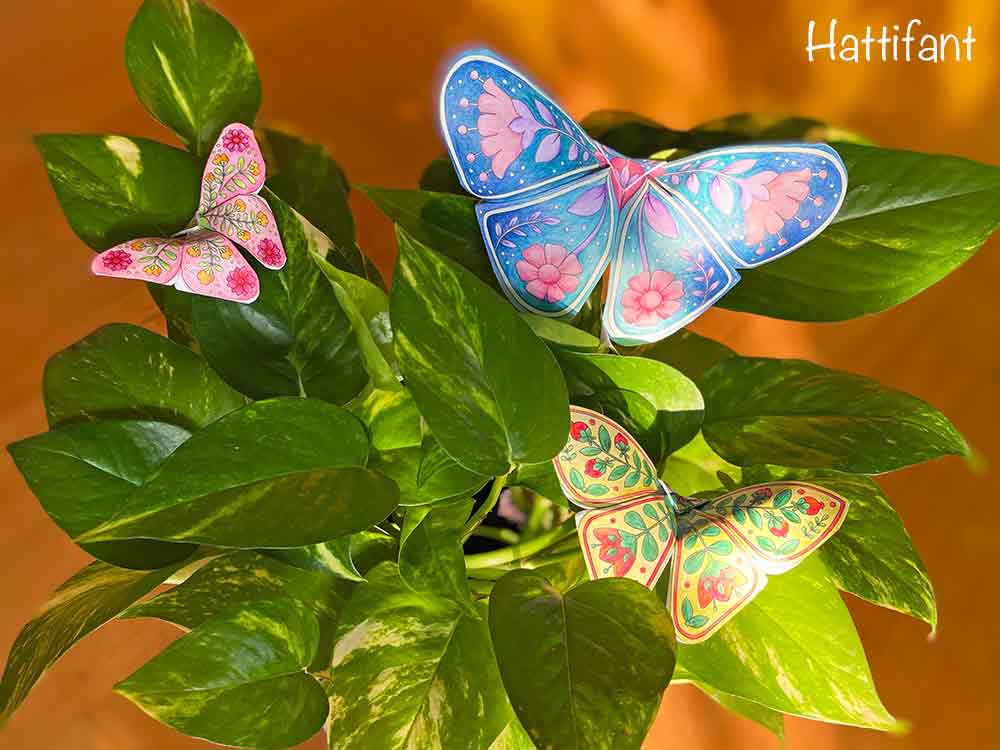 I had some gorgeous orchids the other week…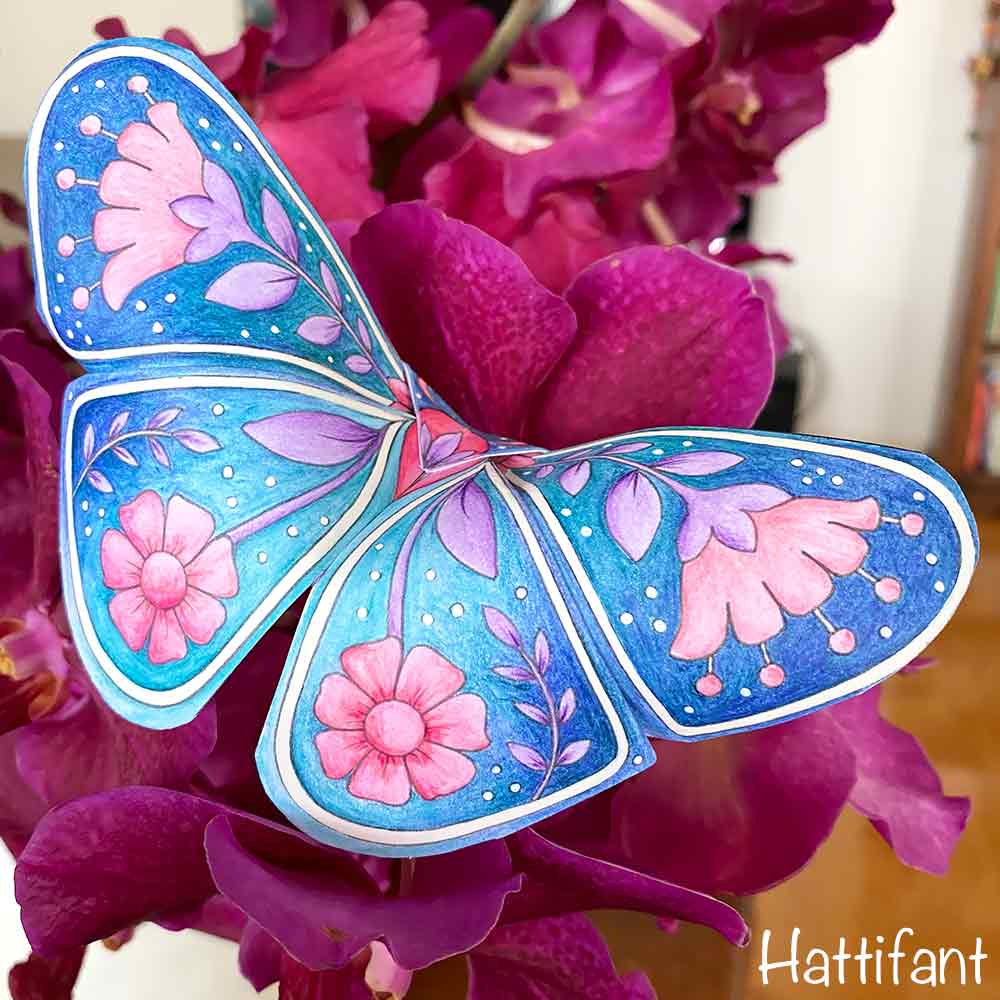 WHAT'S MORE
I am sure you want to get started coloring and crafting these 3D Butterflies with Scandinavian Folk Art Feel straight away. But… I didn't stop here! I created more that I will add as extras to this Paper Craft bundle! And of course I would like to show you…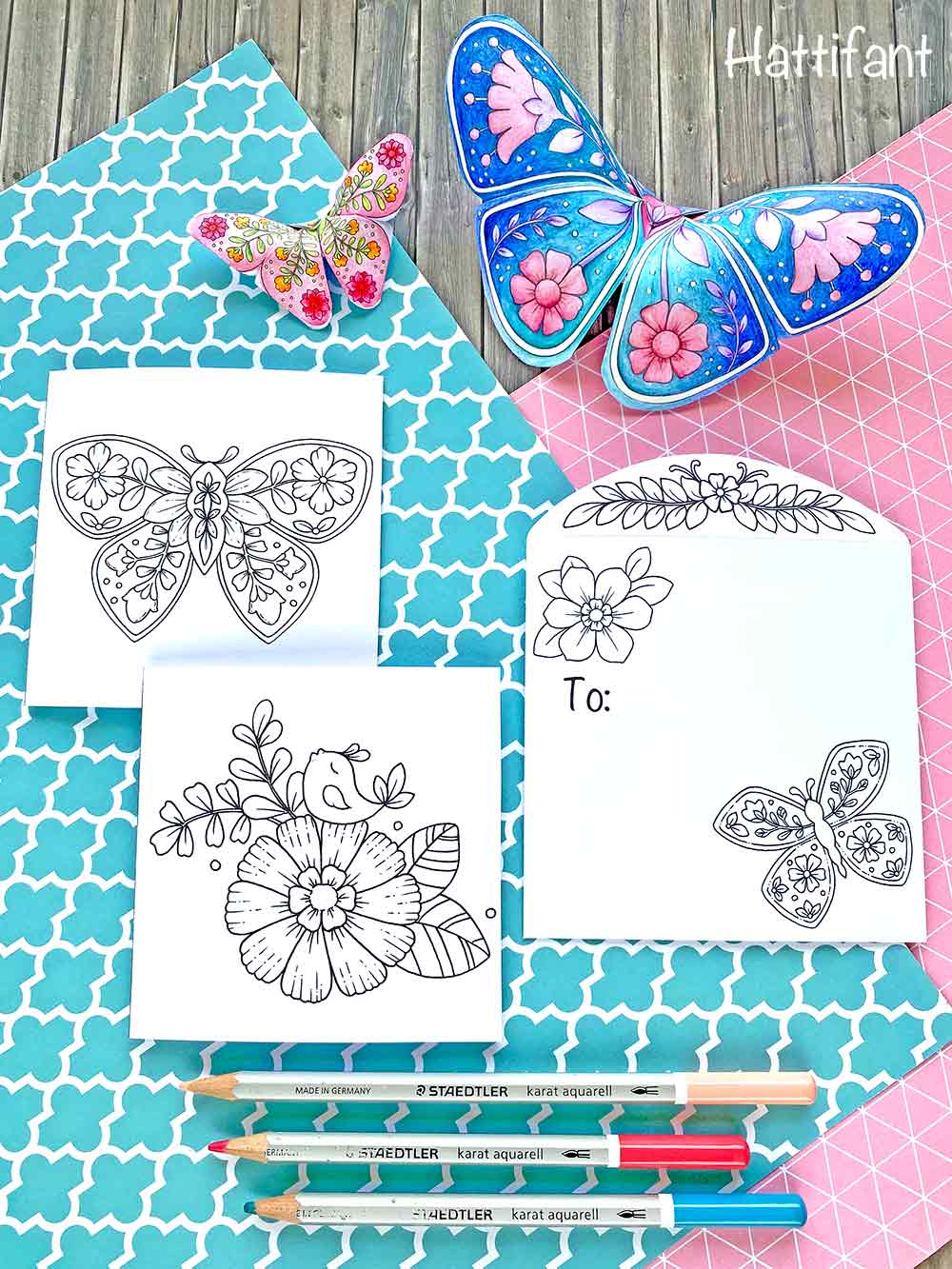 Color in one of these gorgeous single folded cards and stick them into the accompanying envelope. Send some heartfelt lines to your loved ones!
Further… (do you like what you see already?) I designed a Flower & Butterfly filled Coloring Page for you! This one you can also send as a letter. But you can also add your favorite quote to it!
I have prepared 4 Flower & Butterfly filled Coloring Pages as an extra with the following quotes:
"You must be the change you wish to see in the world!" (Mahatma Gandhi)

"Your wings already exist! All you have to do is fly!"

"Butterflies can't see their wings. They cannot see how beautiful they are, but everyone else can.

People are like that." (Naya Rivera)

"What if the change you are avoiding is the one that gives you wings?" (Laurie Wallin)
If you have your very own favorite quote you can write it on the blank version of the Flower & Butterfly filled Coloring Page.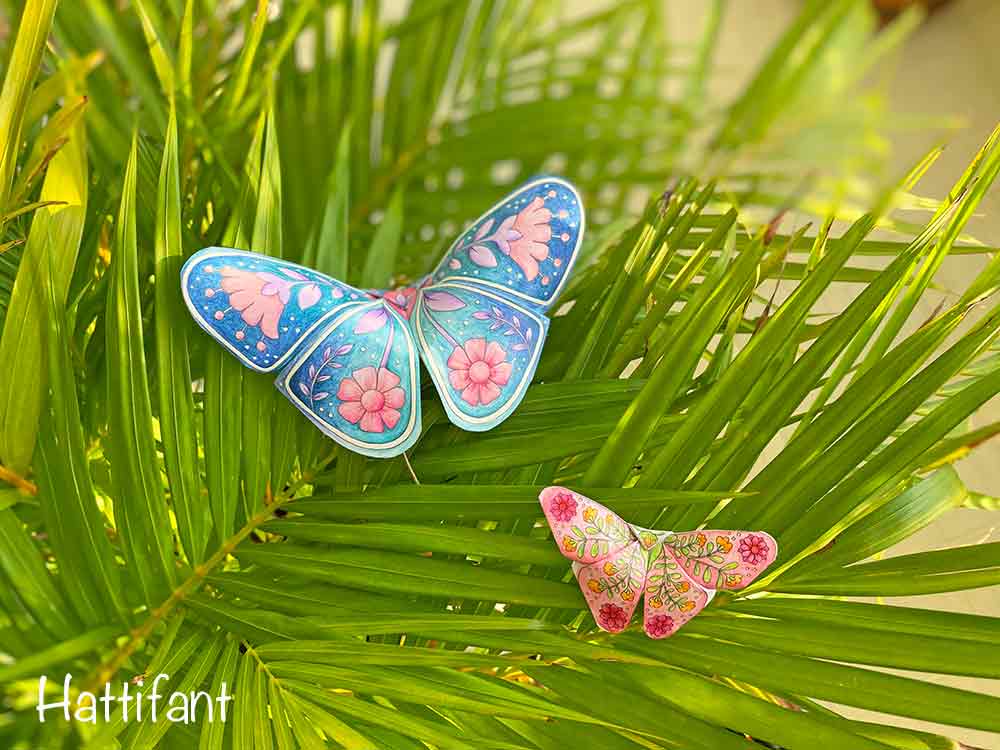 HOW TO
Of course, I created Video Tutorials for you so you can follow me along step by step. Watch and find out how easy they are to make here!
This is the video for the first 3D Butterfly with a Scandinavian Folk Art Feel. For the other 4 butterflies watch this video here:
You would like to see the making of the medium sized version of a 3D Butterfly? Of course, no problem:
So lets get you started…
You will need:
Paper (normal computer paper: 80 gsm or lighter)
Scoring tool, safety mat & ruler
Scissors
Glue/double sided tape
Coloring Pens
PRINTABLES
I took a lot of time creating this bundle for you so you can relax and enjoy some time away from all the stress around us. This also means I have created instructions for you in form of video or picture tutorial (only with this bundle). You will know exactly what you need to do. No guessing where to find what. So let me guide you and have the most of fun coloring and crafting these beautiful 3D Butterflies!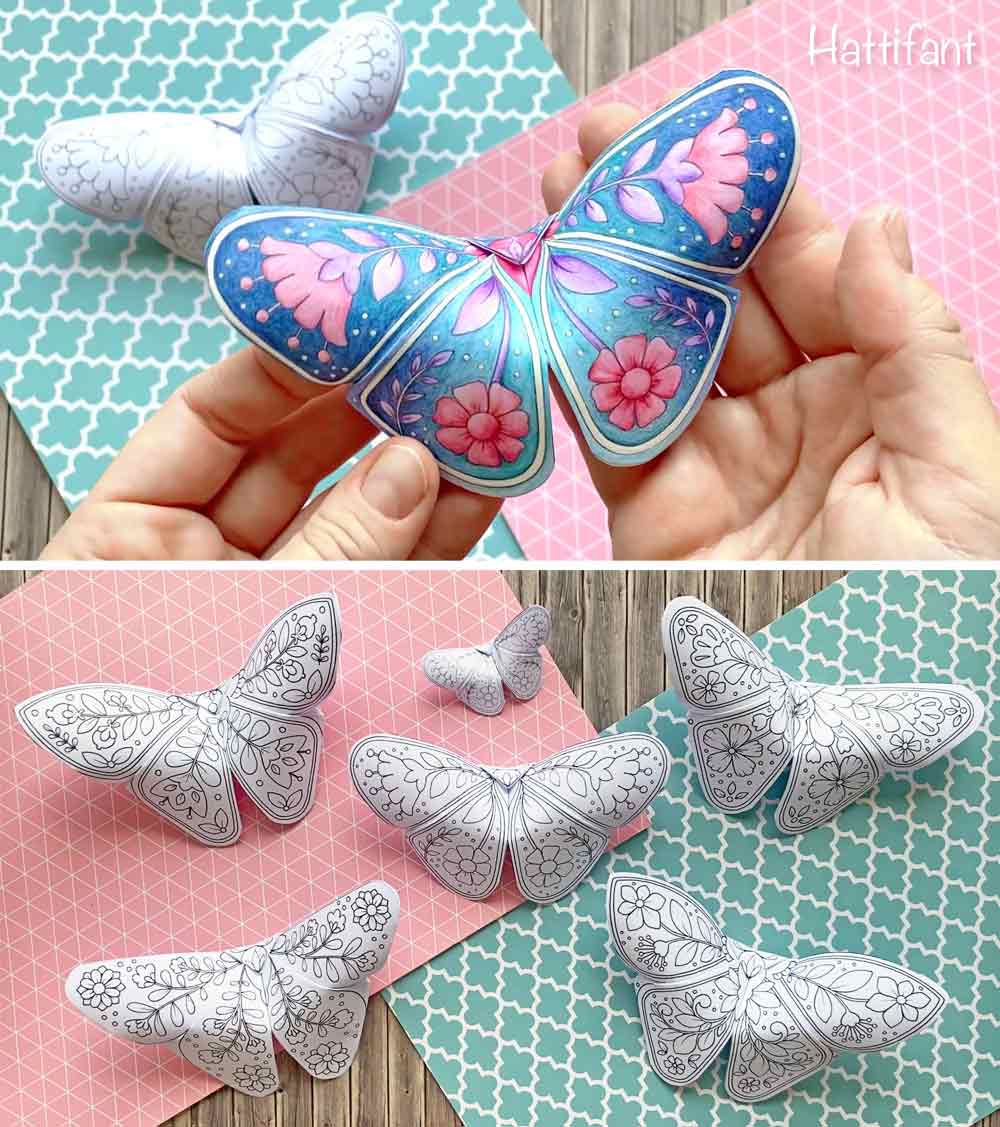 You will receive:
5 different 3D Butterfly Designs
each in 3 different sizes (appr. 14cm, 10cm and 7cm spread wings)
Instructions in form of video and picture tutorial in a PDF file
Extras: 2 single folded cards including envelope
Bonus: Flower & Butterfly filled Coloring Page (blank)
Extra Bonus: 4 Flower & Butterfly filled Coloring Pages with inspirational quotes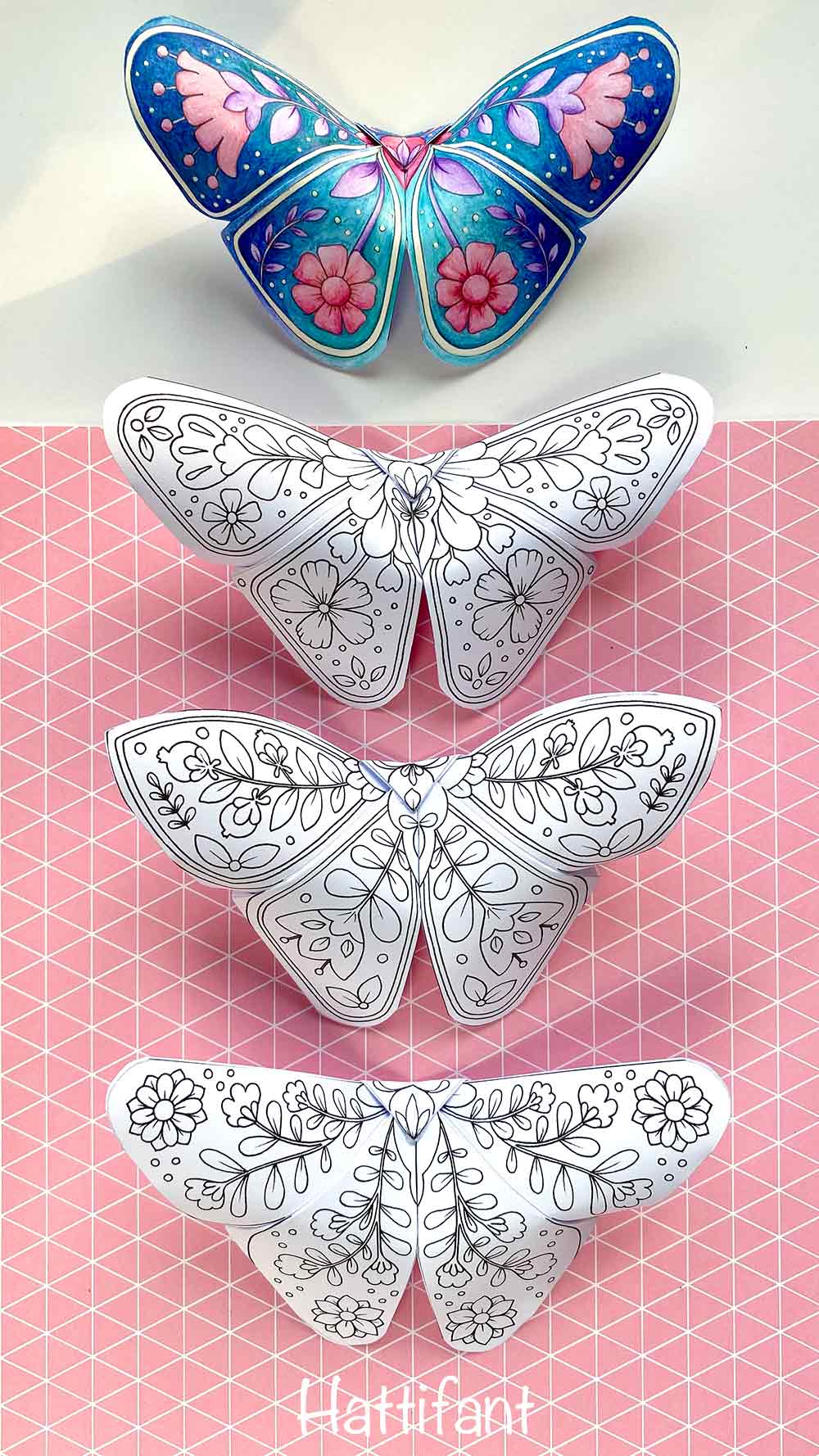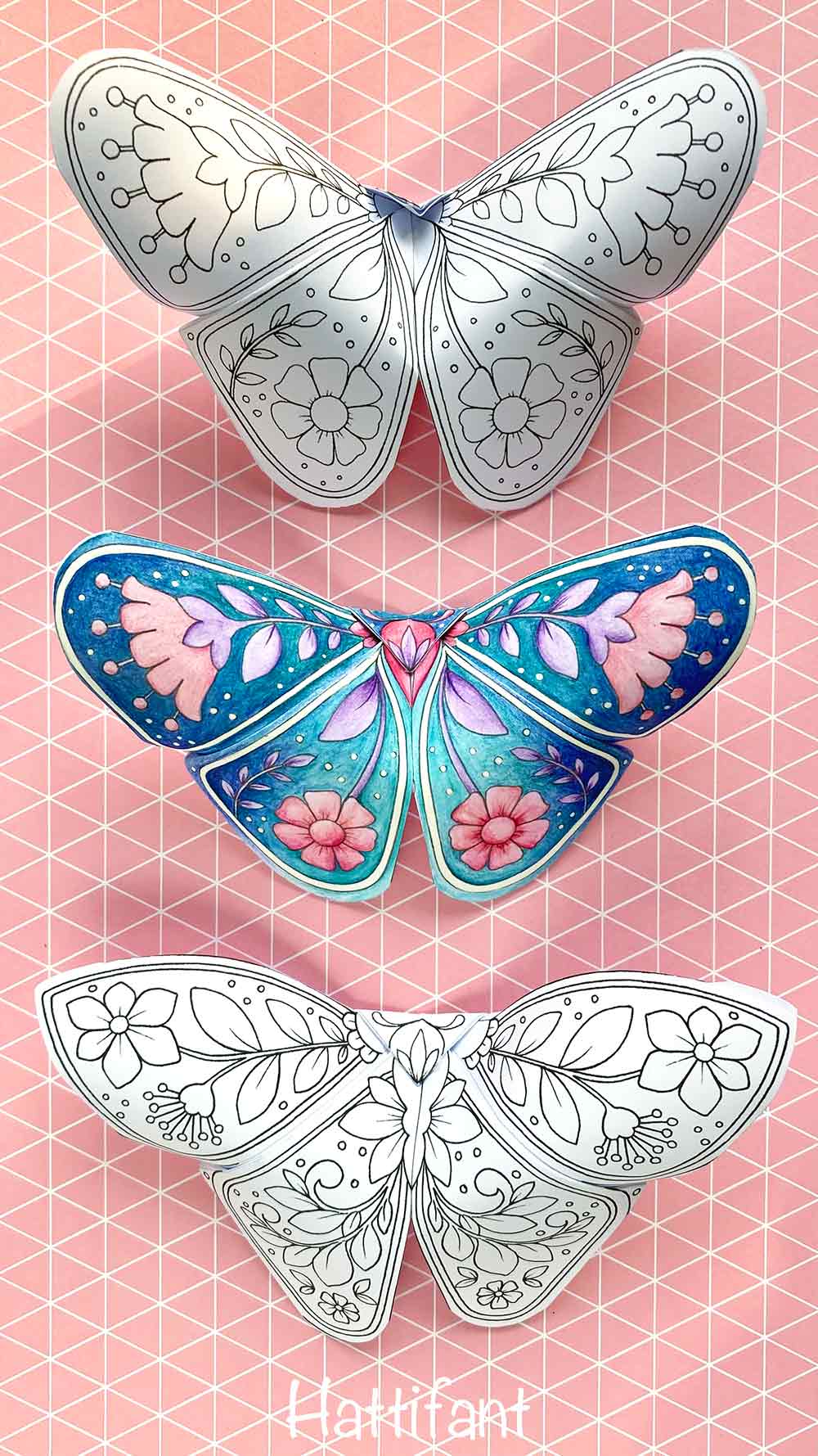 More Hattifant Crafts:
Click on the images below to find out more about them.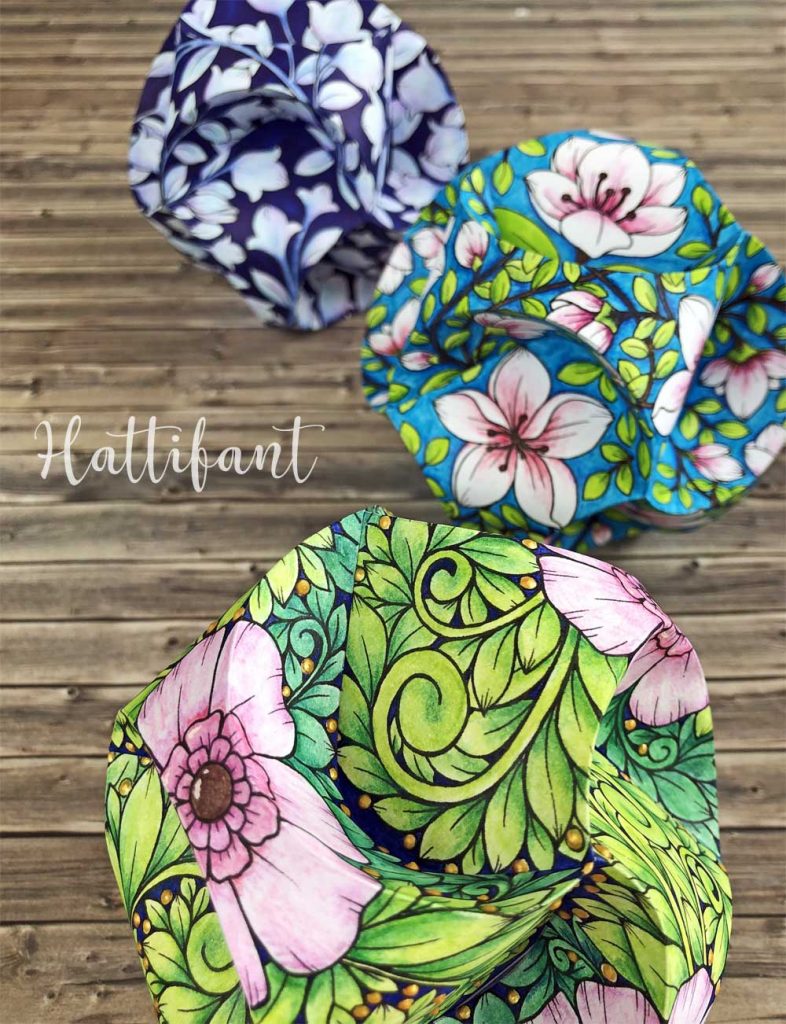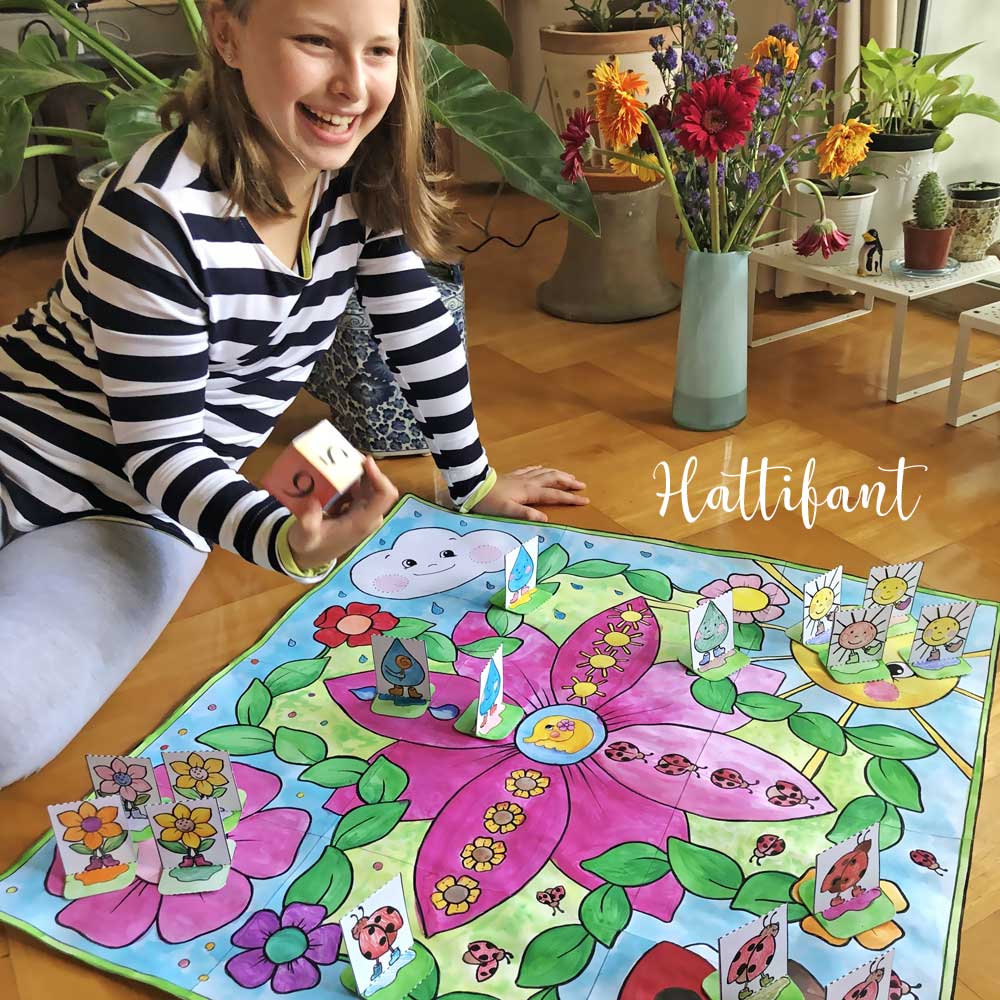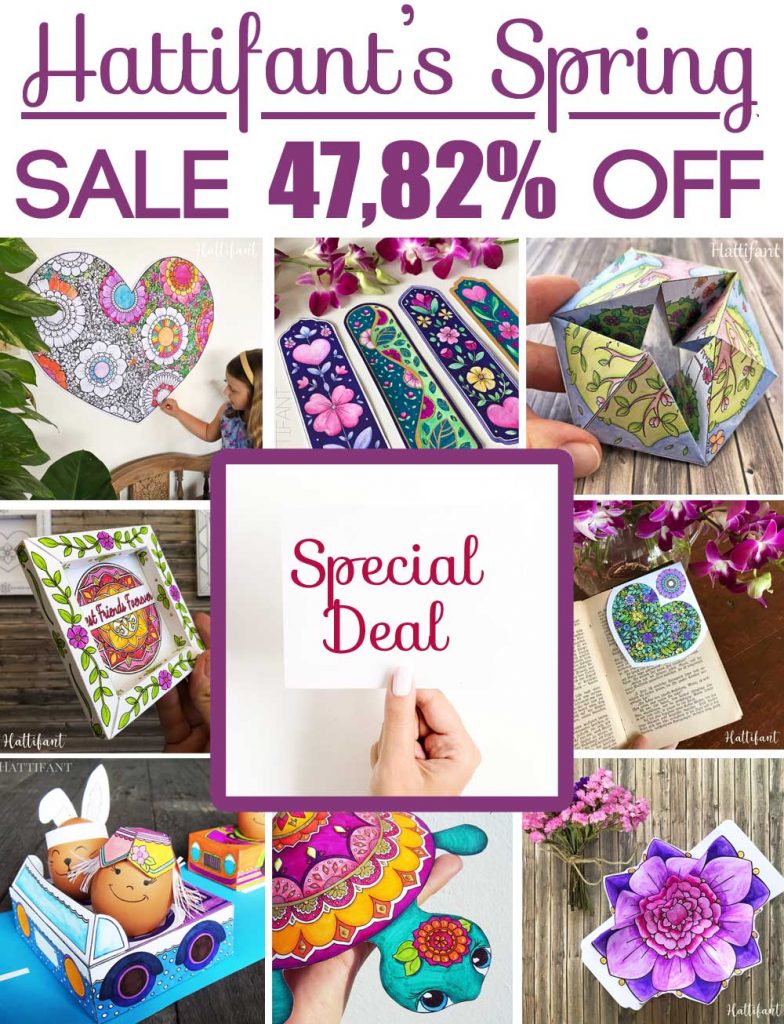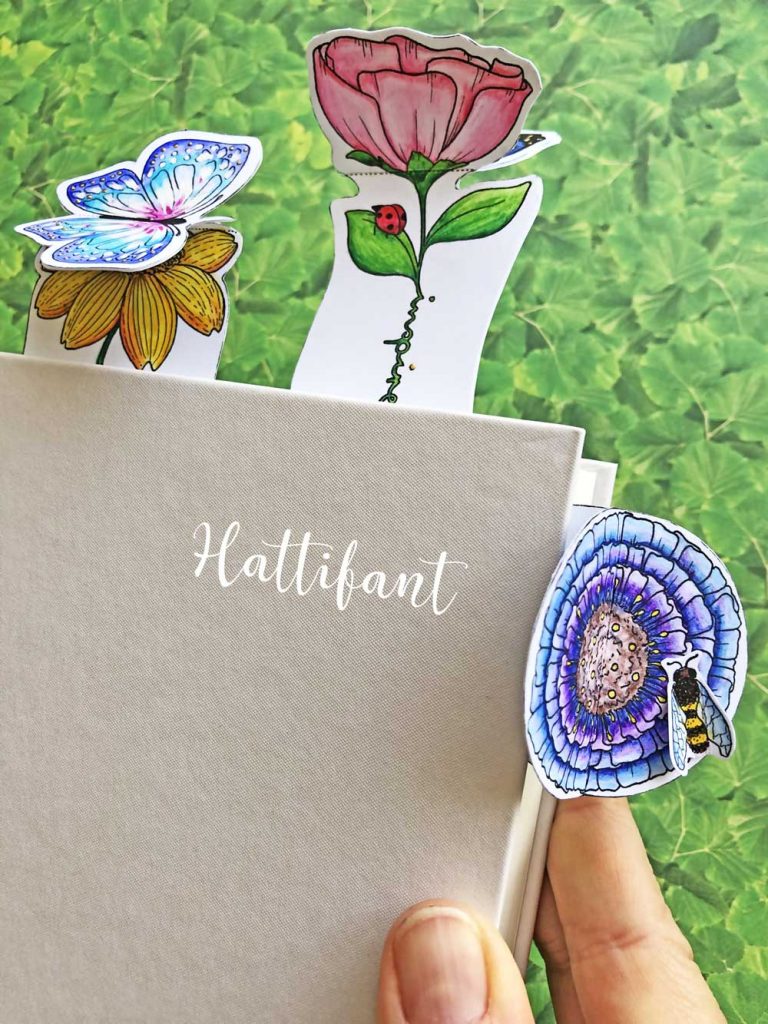 You like Hattifant's designs, toys & décor? Why not LIKE Hattifant on Facebook and always be up-to-date with Hattifant's latest adventures…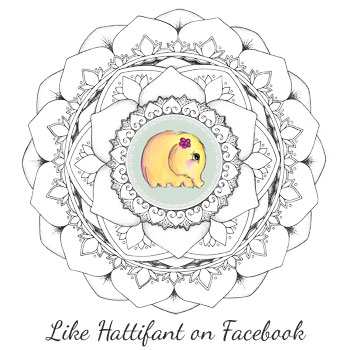 PERSONAL AND NON-COMMERCIAL USE LIMITATION
NO DIRECT LINKS TO PRINTABLES ALLOWED! Please kindly note that the use of the Hattifant Site and its services (e.g. downloads) offered, are for your personal and non-commercial use only. You may not publish, license or create derivative works (for commercial use) from, transfer, or sell any information, products, downloads or services obtained from the Services. Hattifant is the sole owner of all content on the Hattifant Site, unless stated otherwise. You may borrow pictures but always name the source and link to the Hattifant Site, please. It would be lovely if you sent an email to manja(at)hattifant(dot)com in this case. Thank you!