KALEIDOCYCLE | Merry Christmas & New Year Wishes Paper Toy
A lovely foreign language teacher got in touch asking for her students if I could create a kaleidocycle that would wish everyone a Merry Christmas and Happy New Year in Spanish. Well, yes! ¡Sí, por supuesto! So here is Hattifant's KALEIDOCYCLE 'Merry Christmas & New Year Wishes' Paper Toy in (for now) 6 languages.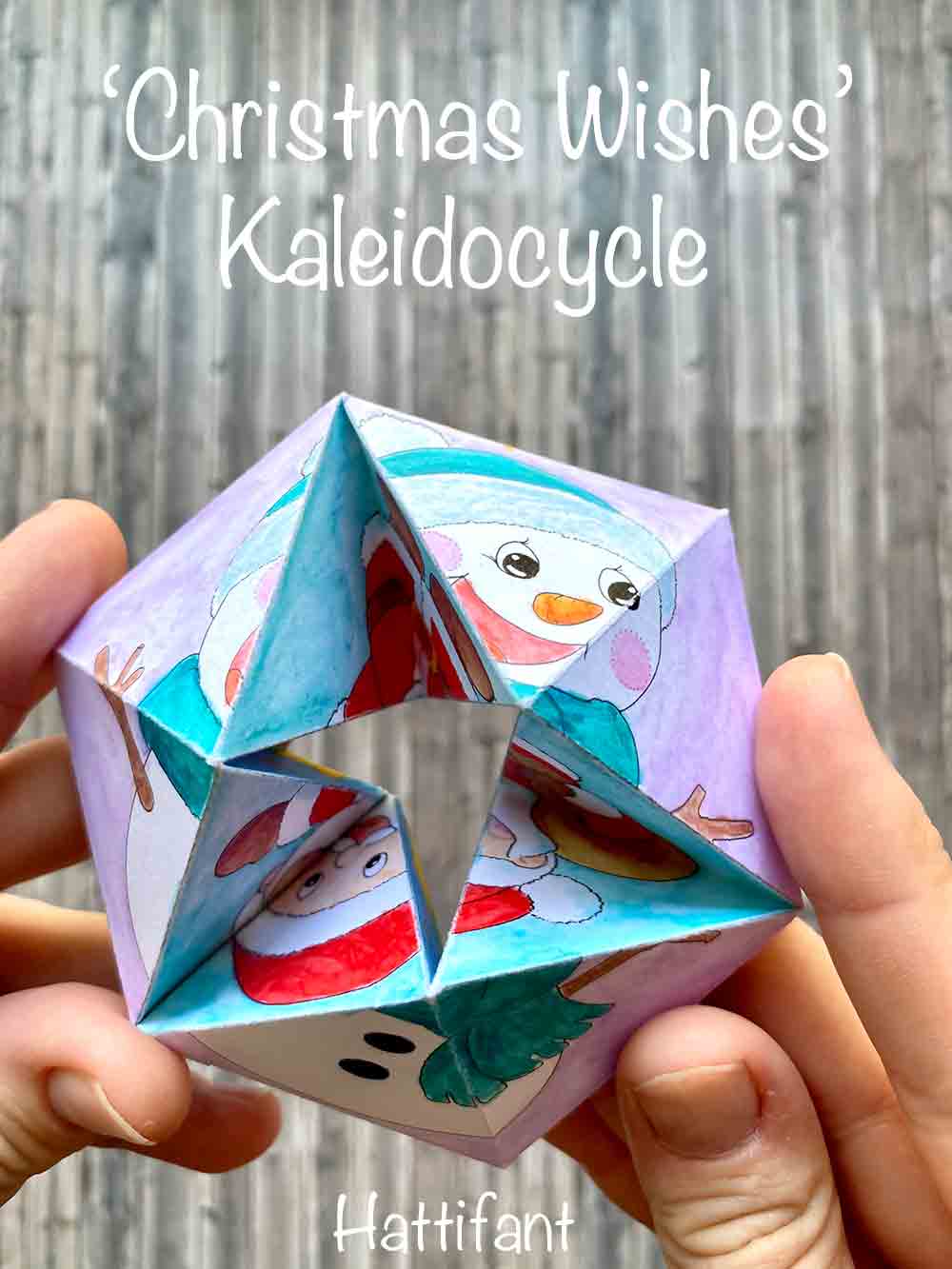 What is a Kaleidocycle?
You have not ever heard of Kaleidocycles or Flextangles or Flexahedrons before? Threat not… do have a look here. You will also find more options (e.g. Spring, patterns, animals) to craft and play with throughout the year. A Kaleidocycle, is a paper folded model made of (in our case) 6 tetrahedrons linking together into a cycle or ring. The fun part is that you now can rotate the cycle forever displaying (in our case) 4 images.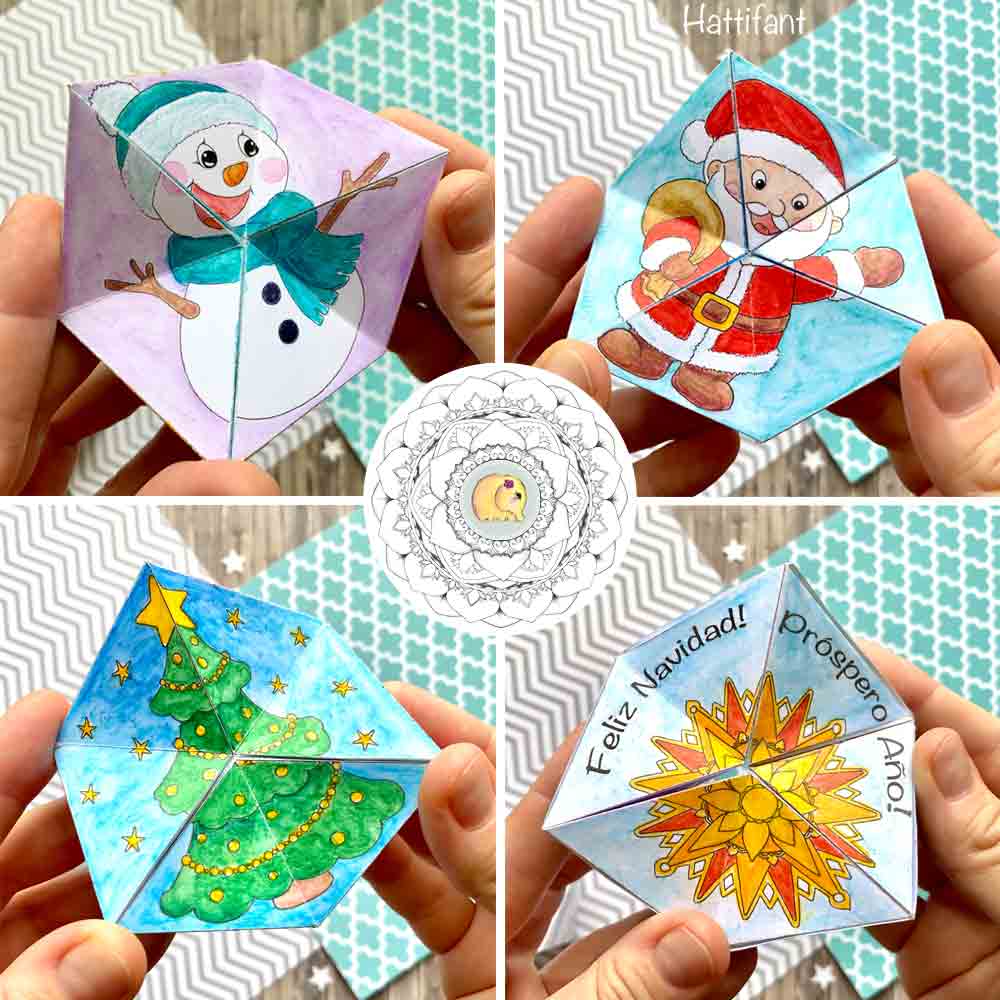 For this KALEIDOCYCLE 'Merry Christmas & New Year Wishes' Paper Toy I chose a Santa, Christmas Tree and more New Year themed, a Snow Man and Star.
Currently the Kaleidocycle is available in 6 languages:
English
French
German
Italian
Japanese
Polish
Portuguese
Spanish
Swedish
Of course, if there are any other languages you might be interested in then please get in touch. I love hearing from you and always open for suggestions. Write to manja(at)hattifant.com!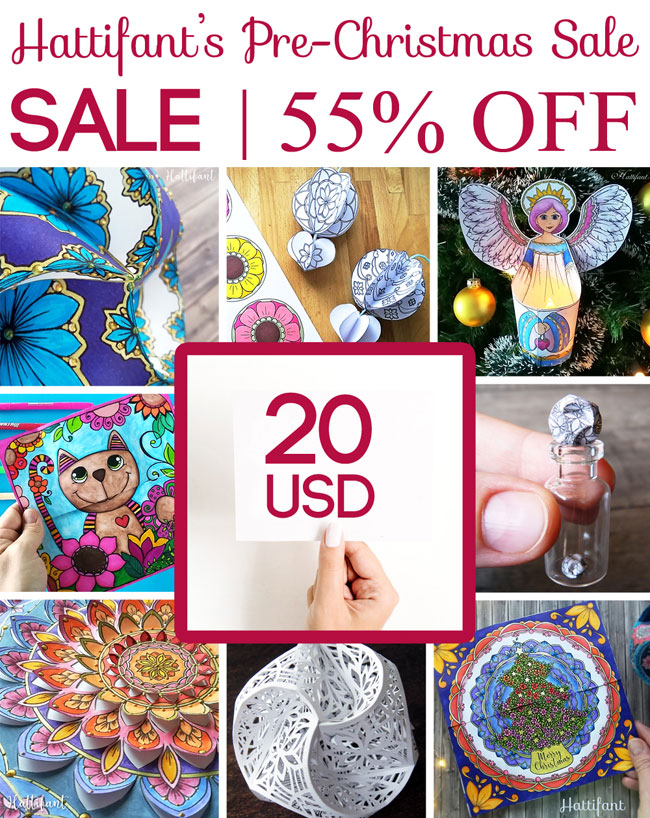 How To Make a Kaleidocycle?
I created a new video tutorial for you to follow along. Enjoy!
Picture Tutorial
You will need:
template (see further below),
paper (120 gsm or light card stock works well),
coloring pens,
scissors,
scoring tool, ruler and safety mat,
glue and tape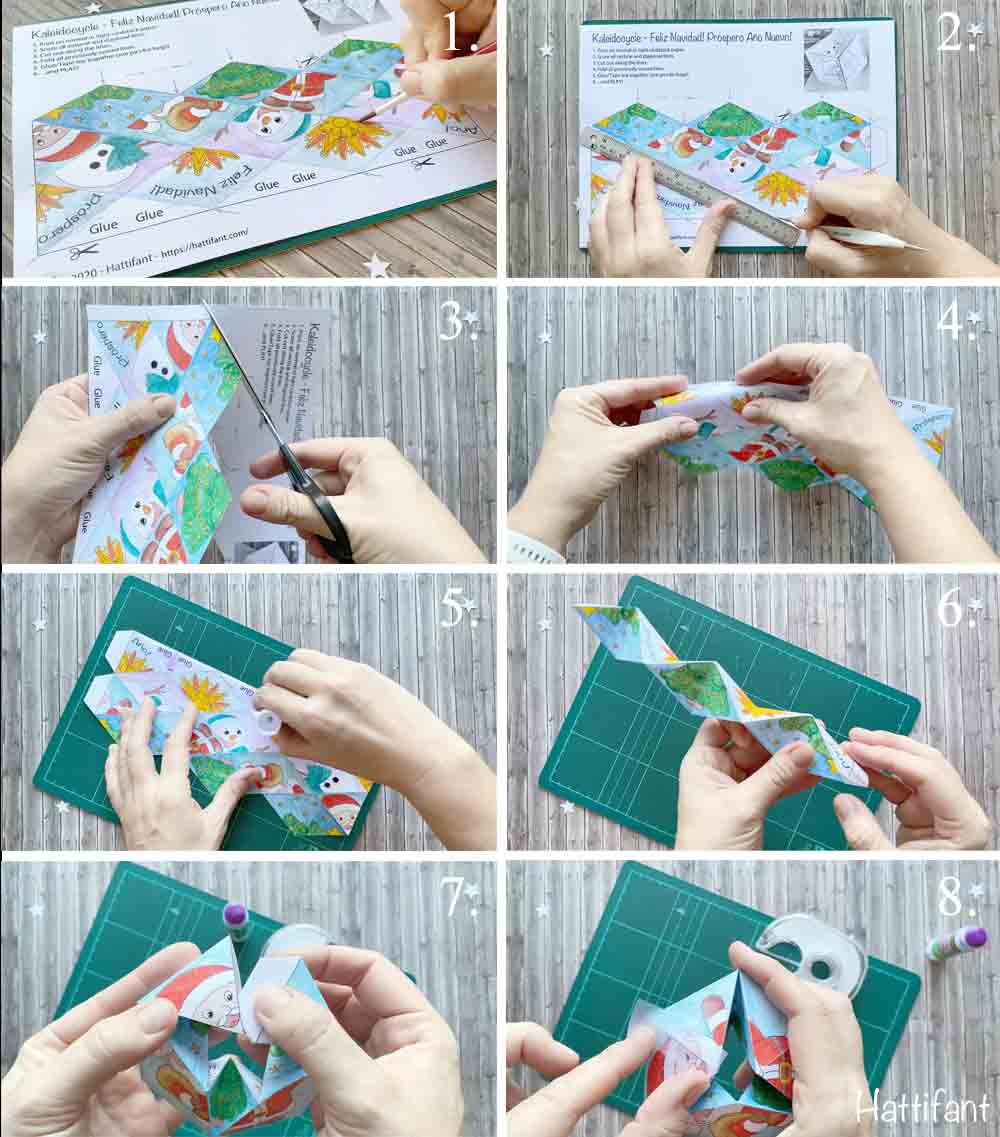 Download & print the template & enjoy some coloring time.
I like to score the lines that I will later fold. It makes the folding very precise and feels much easier to fold.
Cut out the kaleidocycle shape along the lines.
Time to fold all vertical and diagonal lines. The video shows exactly which ones step by step.
Add glue to the three outlined areas and
glue the paper toy together. Do wait a while for it to dry before moving on the the next step.
Add glue to the flap and insert flap end into other kaleidocycle end.
Add tape to make the kaleidocycle paper toy last longer.
And then it's already time to PLAY!!! Enjoy!
Printables
Ready to get your template and make one yourself? You can find this KALEIDOCYCLE 'Merry Christmas & New Year Wishes' Paper Toy to Color In in my Gumroad Shop FREE to download.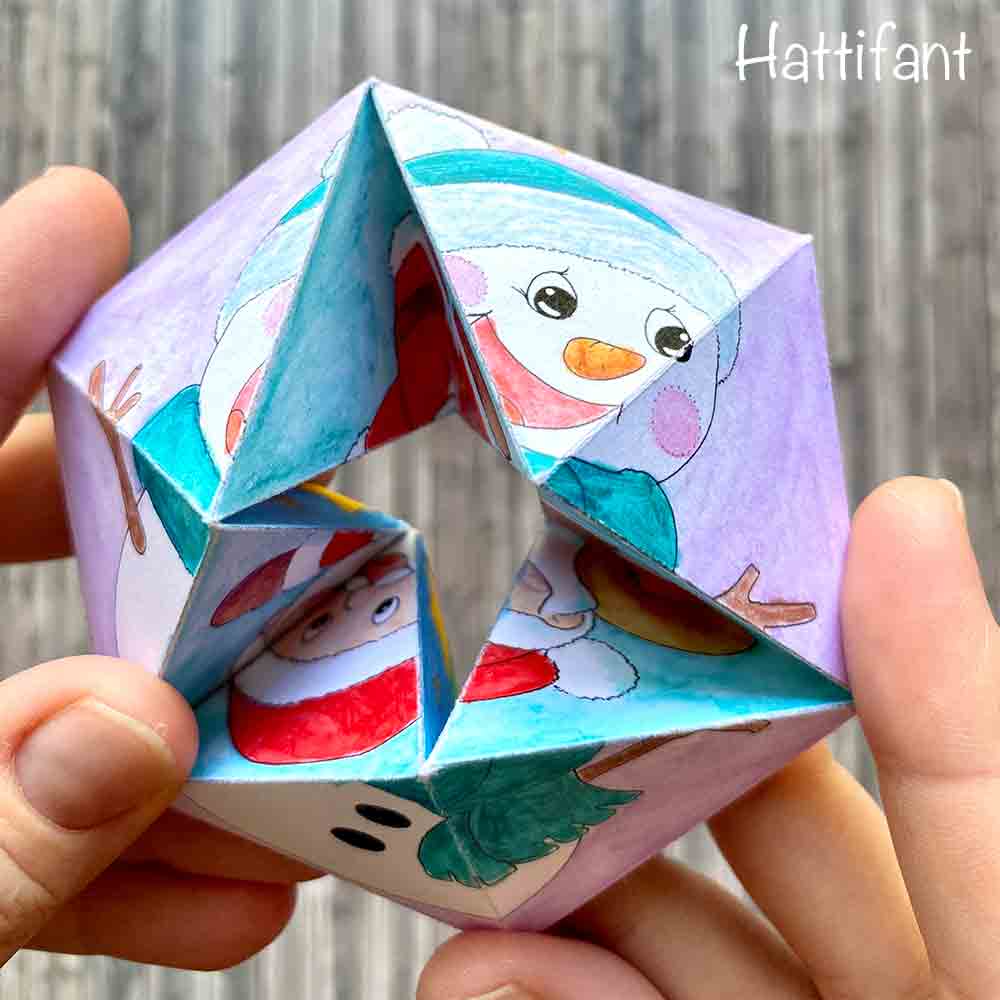 You might be interested in another bundle I have prepared for you! Click on the image below or HERE.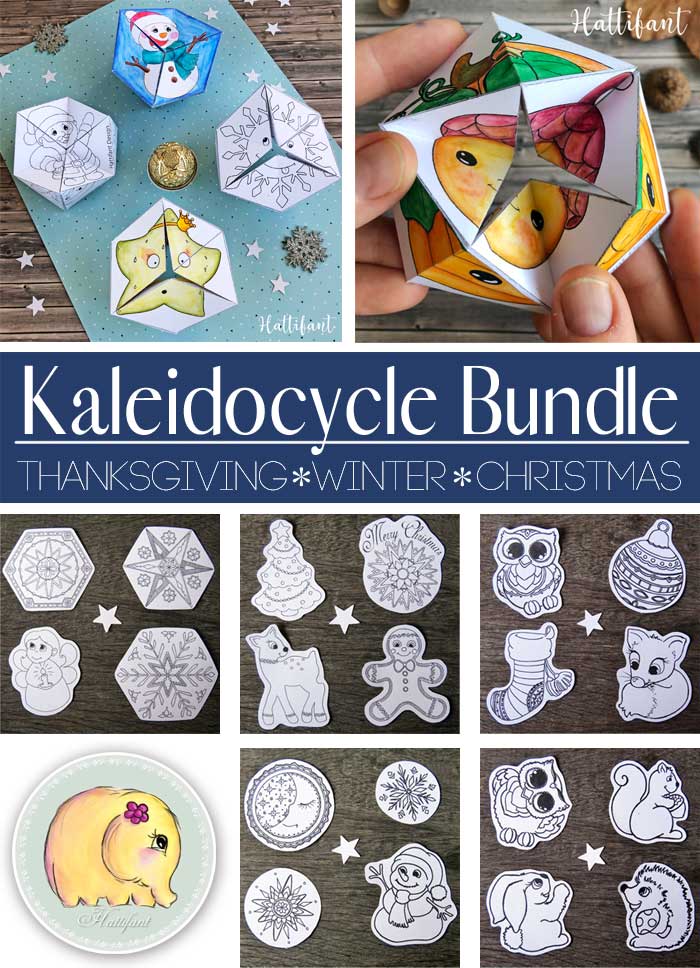 Wishing you all a very Merry Christmas and a Happy New Year! Happy crafting and coloring!
More Christmas Crafts: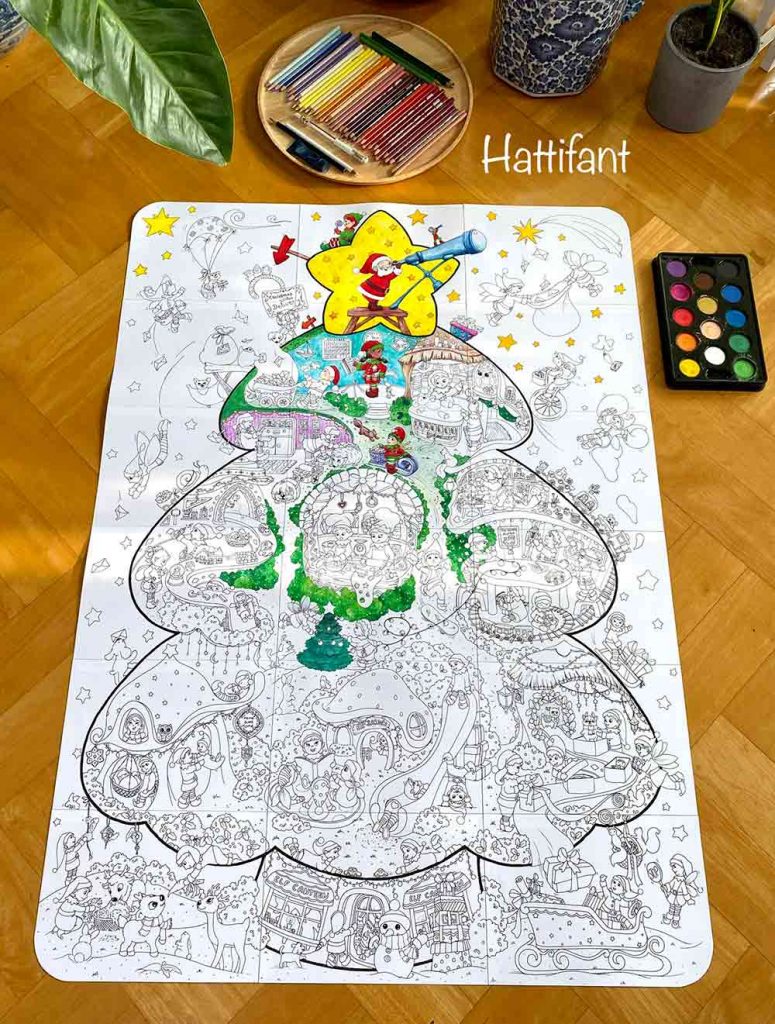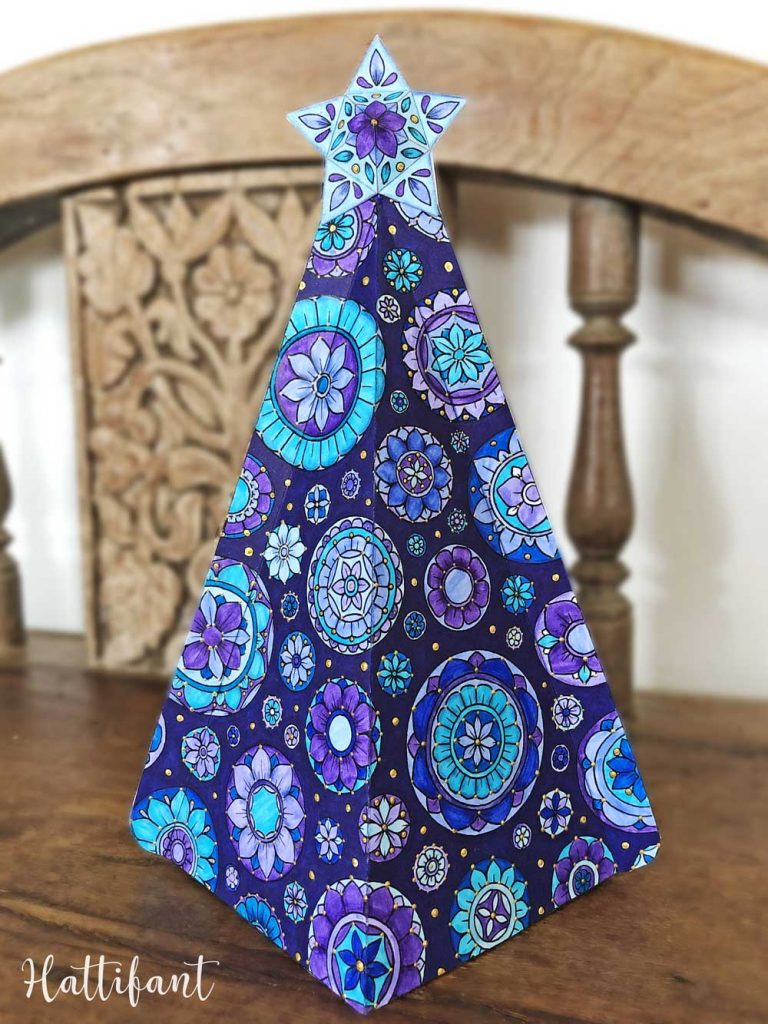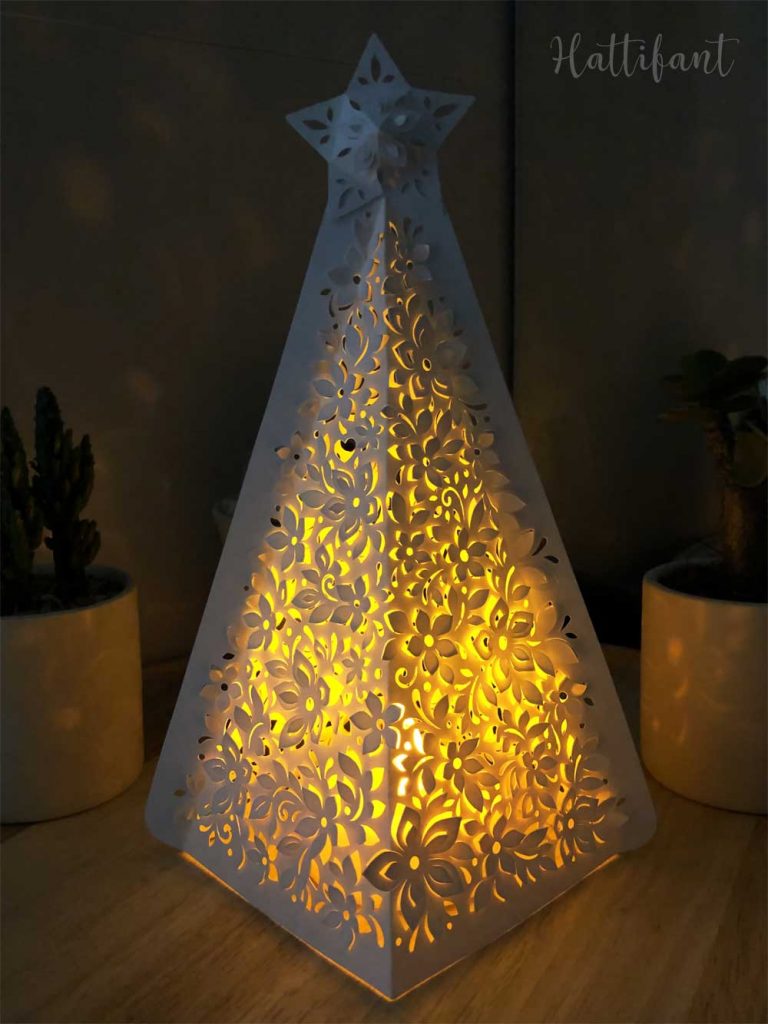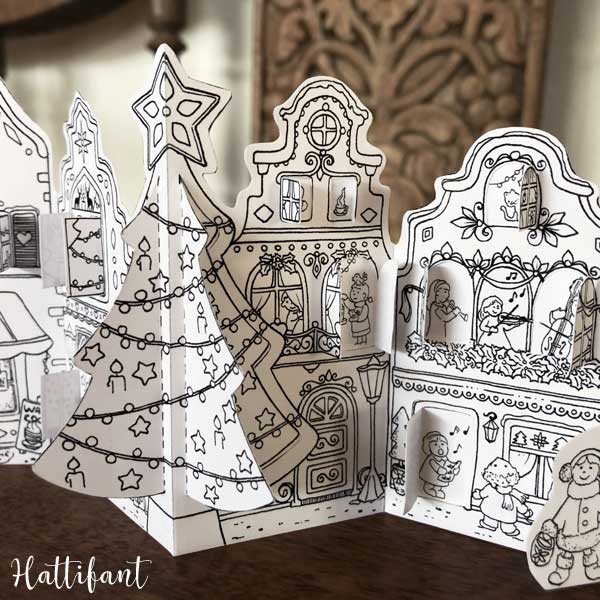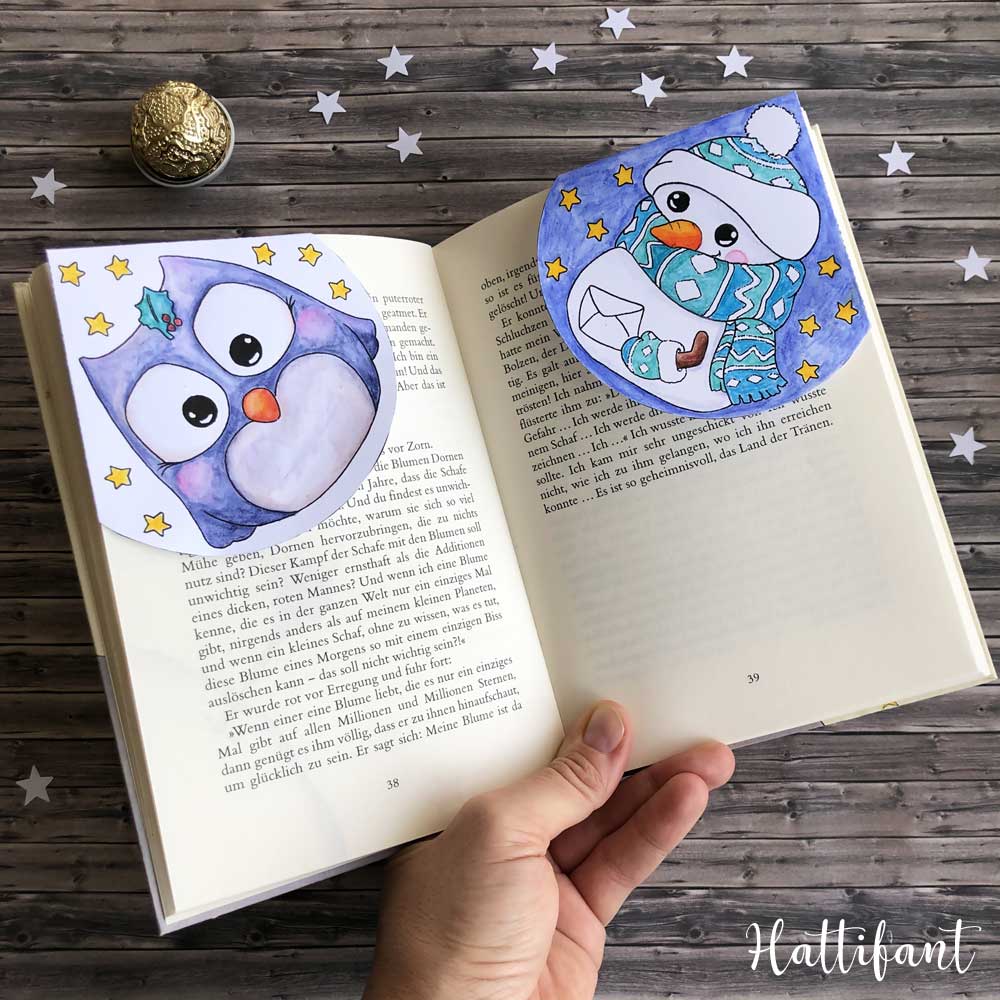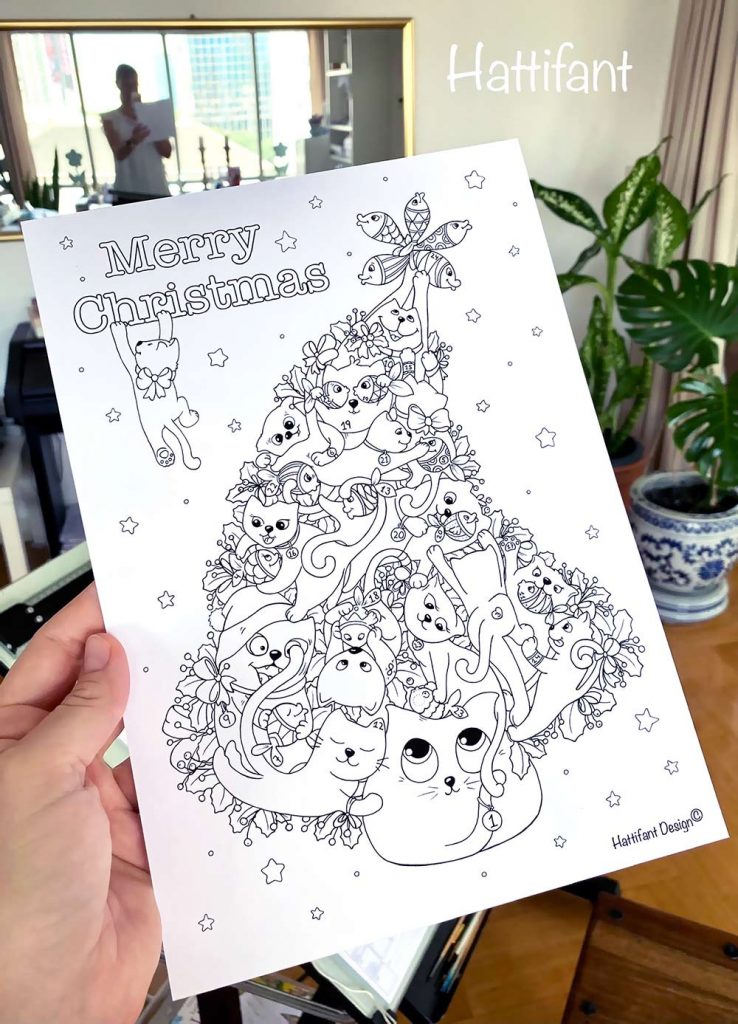 You like Hattifant's designs, toys & décor? Why not LIKE Hattifant on Facebook and always be up-to-date with Hattifant's latest adventures…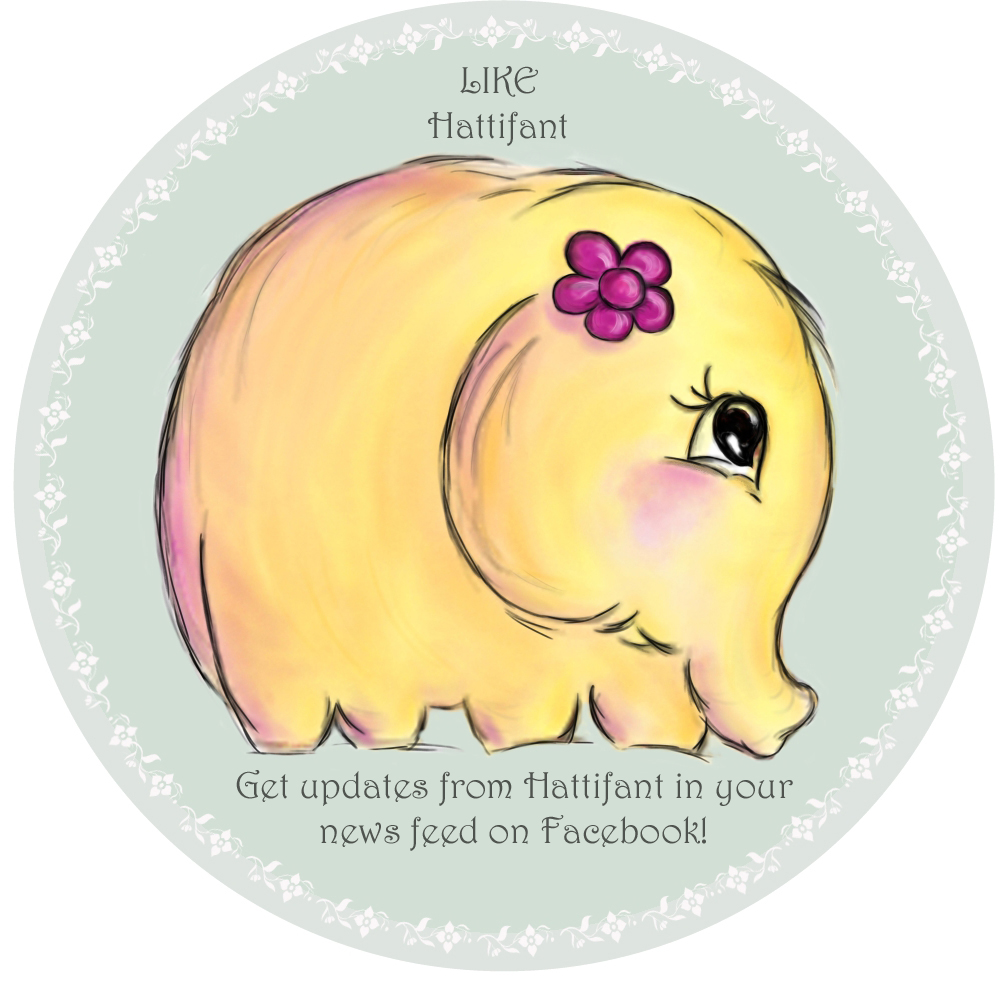 PERSONAL AND NON-COMMERCIAL USE LIMITATION
Please kindly note that the use of the Hattifant Site and its services (e.g. downloads) offered, are for your personal and non-commercial use only. You may not publish, license or create derivative works (for commercial use) from, transfer, or sell any information, products, downloads or services obtained from the Services. Hattifant is the sole owner of all content on the Hattifant Site, unless stated otherwise. You may borrow pictures but always name the source and link to the Hattifant Site, please. It would be lovely if you sent an email to manja(at)hattifant(dot)com in this case. Thank you!