HALLOWEEN | 3D Moving Paper Toy
Yes! We have a new Paper Toy that can MOVE! Let's welcome a cute Mama & cheeky Baby Bat, Ghost and Mummy into our crafty Hattifant community! Here is the newest Halloween themed 3D moving Paper Toy for you!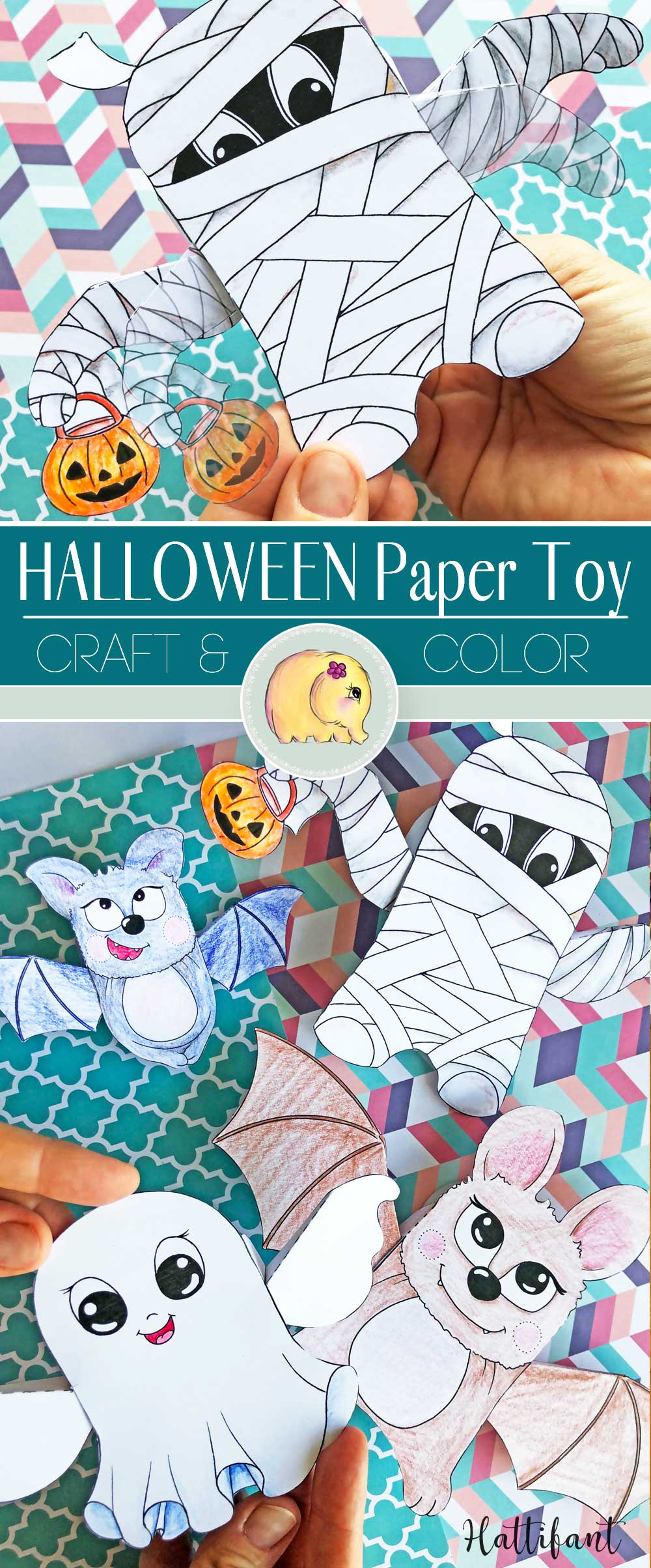 Not so scary, really! I don't think I am able to draw scary, LOL. You might recognize this Halloween 3D Moving Paper Toy from an earlier craft bundle: the Owl Paper Toy Set! If you love owls and unicorns then you want to take a look.
HOW TO:
Before you start, get these ready:
Printables (see further below)
Paper (180gsm and stronger)
Coloring pens
Scissors
Glue or double sided tape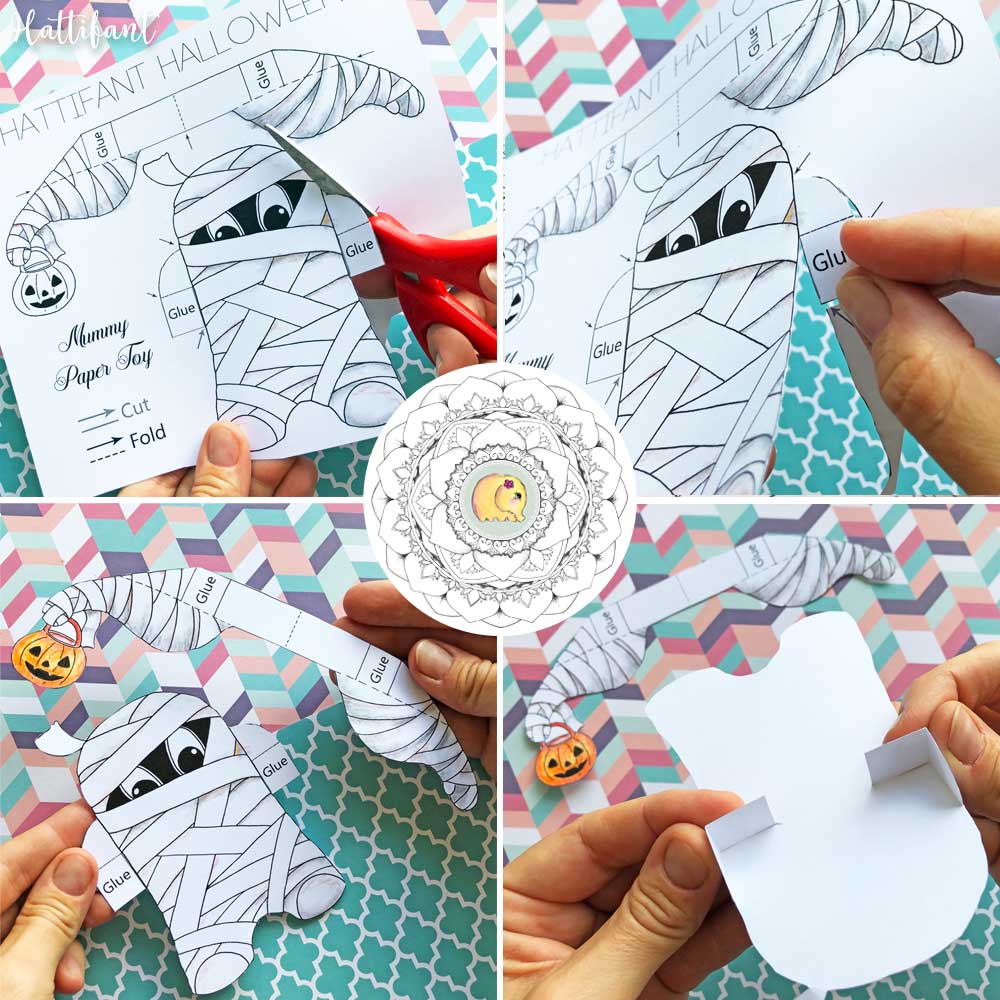 Start off by printing out the templates (see Download link below).
Color the Halloween figure of your choice with your favorite colors.
Cut out both main body and arms/wings. Make sure to make the small cut on the flap (main body) – see image above!
Then score (if you like) the dotted lines that need folding.
Fold as in the image above and below.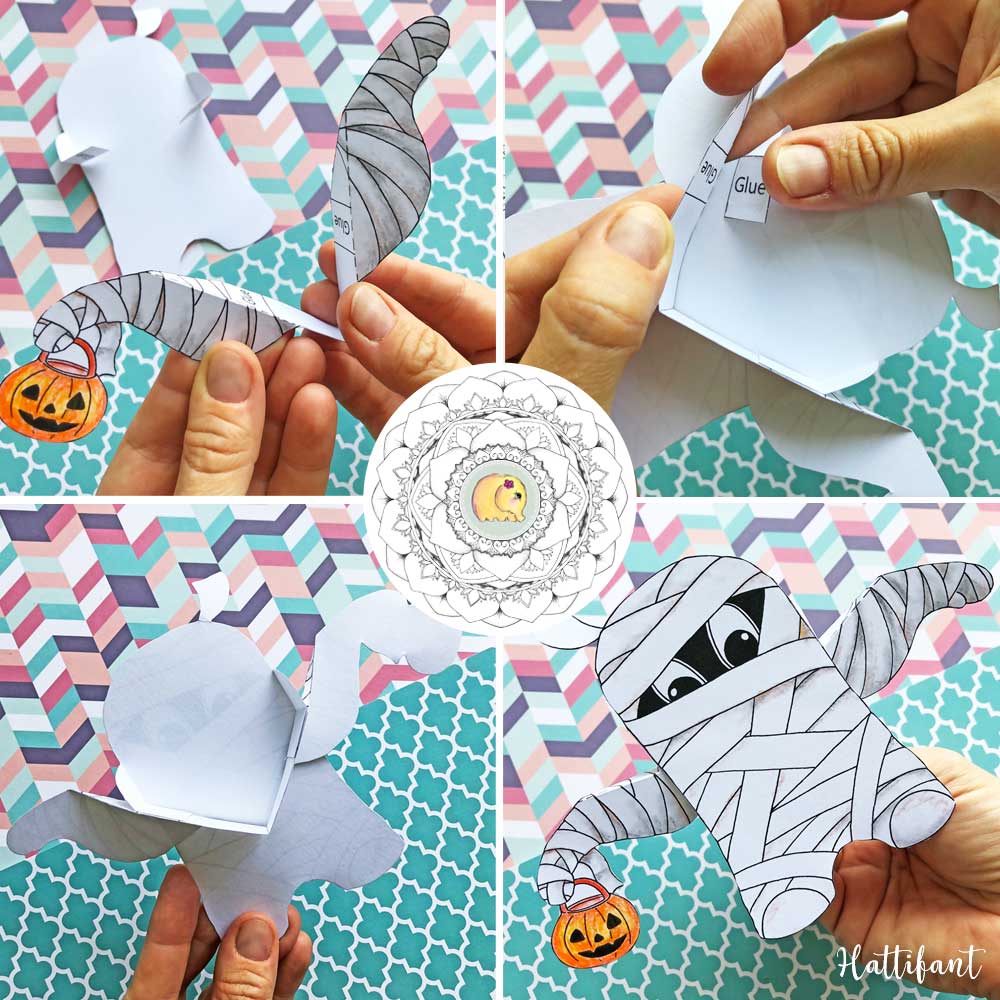 Add double-sided tape or glue to the two "GLUE" parts on the main body.
Connect arms/wings and main body as indicated in the image.
By pulling the V-shaped arm/wings construction up and down you can now make arms/wings move!
And DONE! Sooo easy! You made your own Halloween 3D Moving Paper Toy!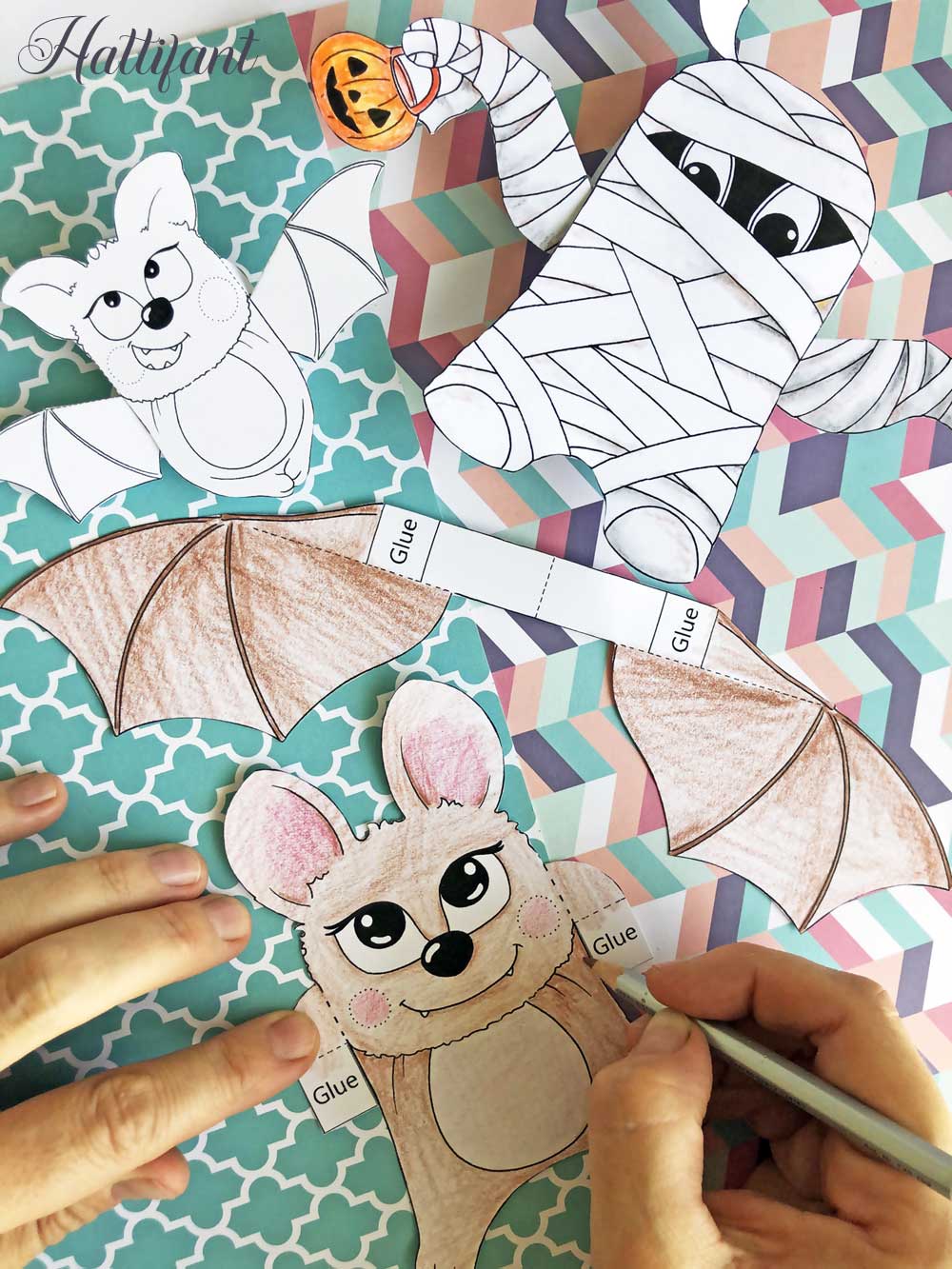 PRINTABLES:
I have put together a craft bundle that includes:
Mama & Baby Bat template
Cheeky Bat (same as Baby Bat but bigger)
Mummy template (big and small size)
Ghost template (two versions: one with face and one to add your own facial expression)
instruction sheet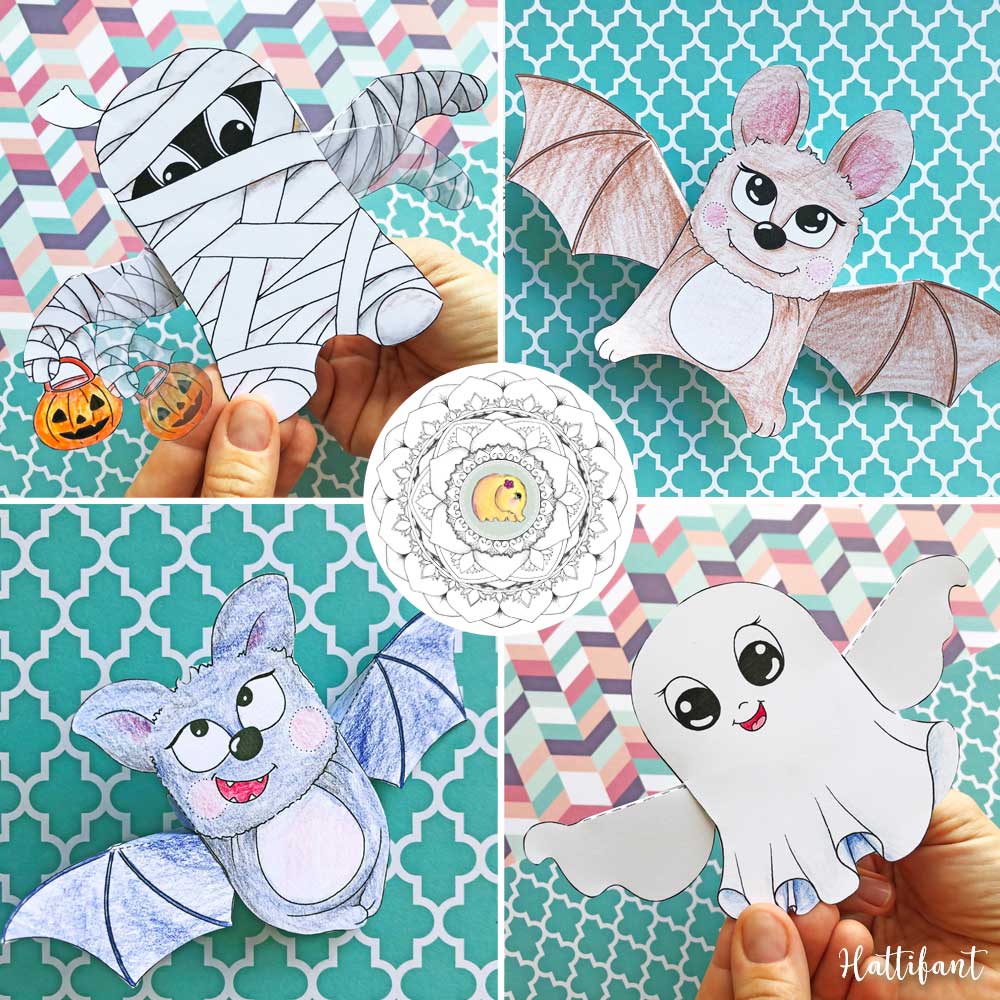 or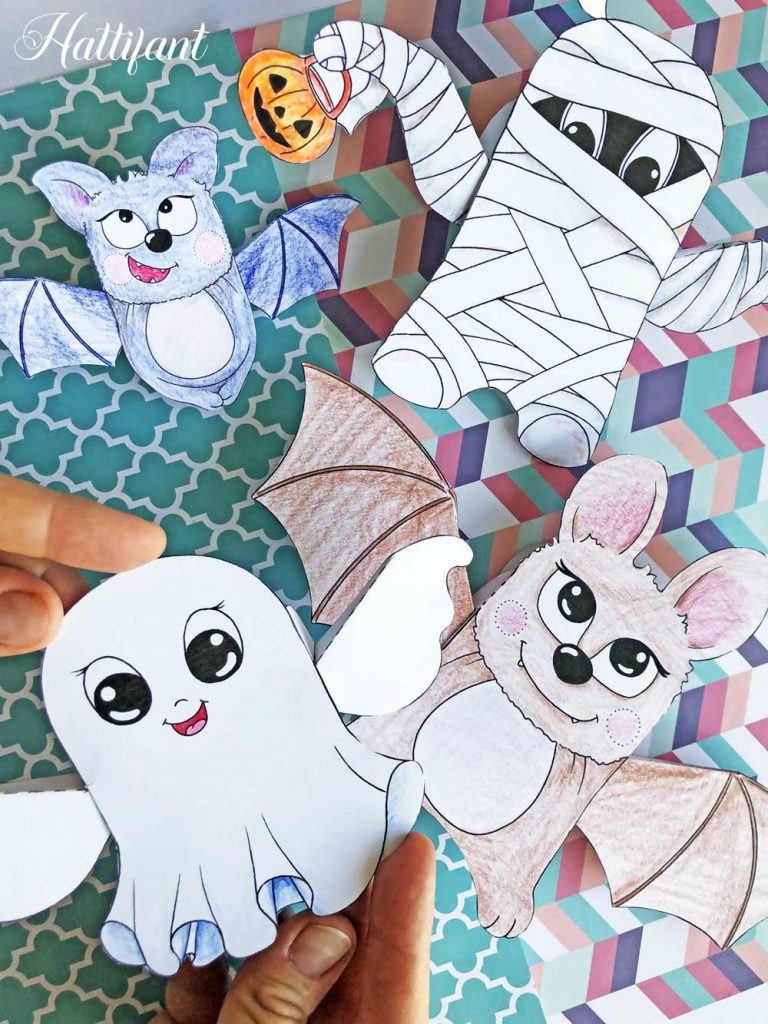 The Halloween 3D moving Paper Toy varies in size slightly but are about 12-13cm in height and ca 6.7cm in width (without wings/arms). The Baby Bat measures 8 (height) x 12.5 (width) cm (including wings).
MORE HATTIFANT CRAFTS: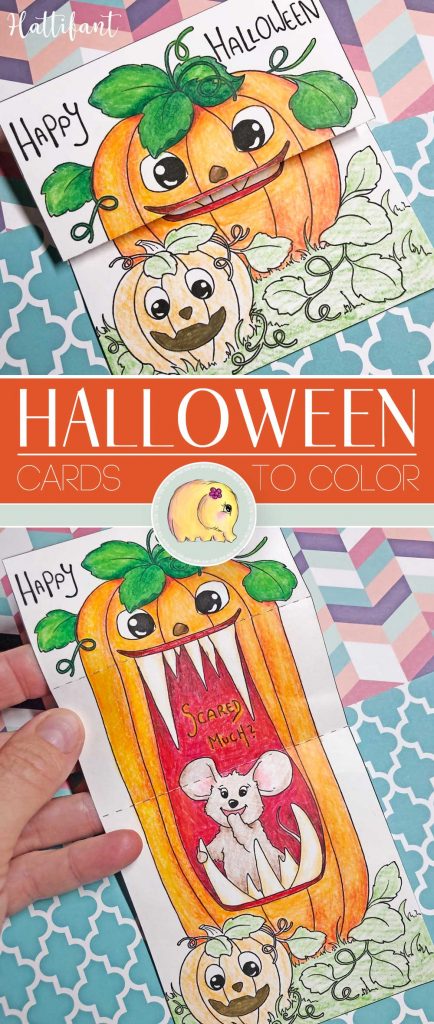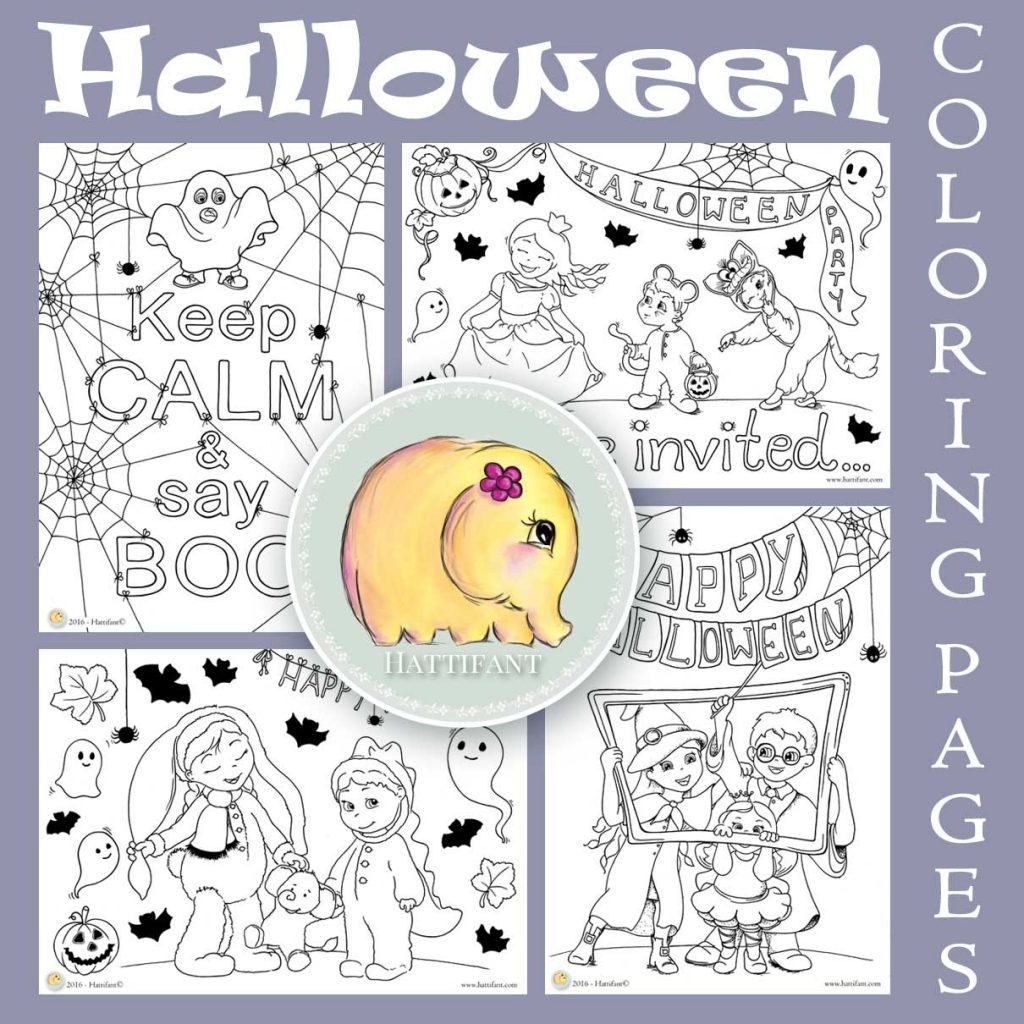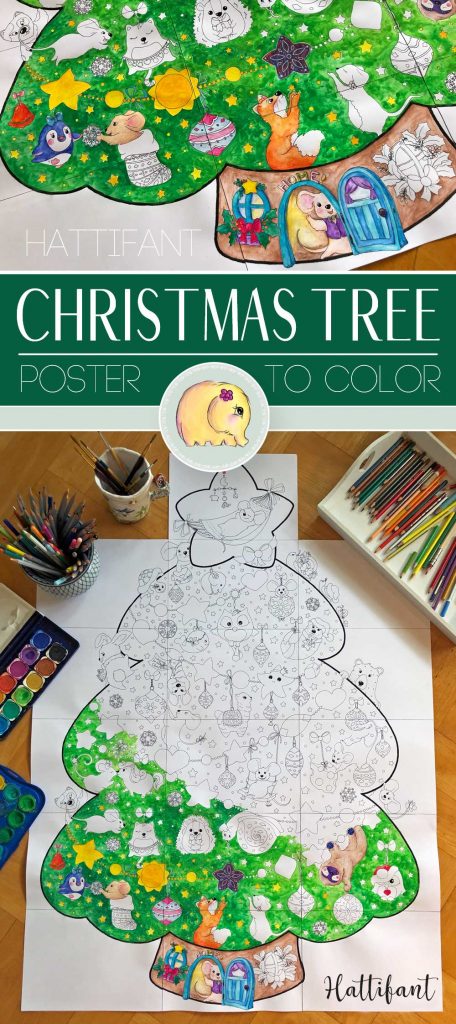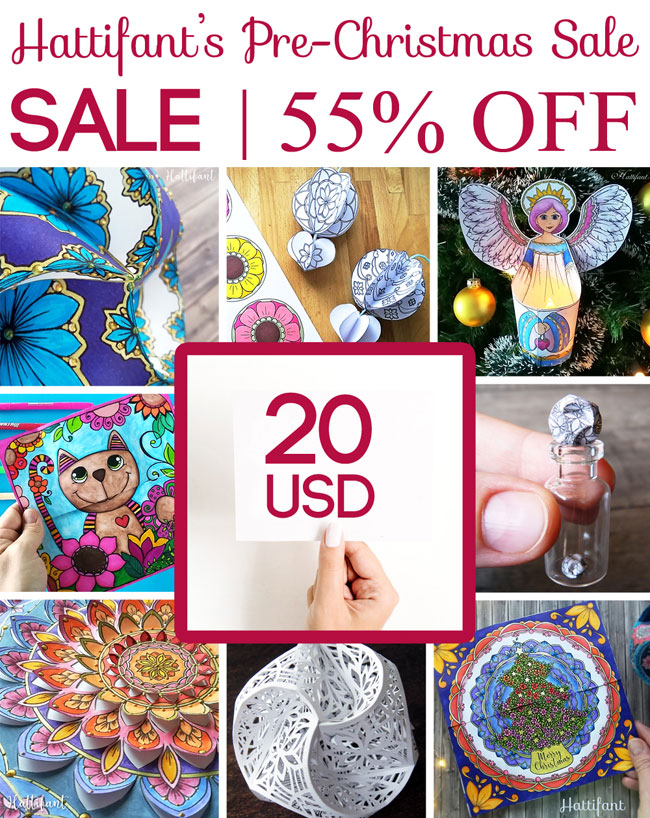 You like Hattifant's designs, toys & décor? Why not LIKE Hattifant on Facebook and always be up-to-date with Hattifant's latest adventures…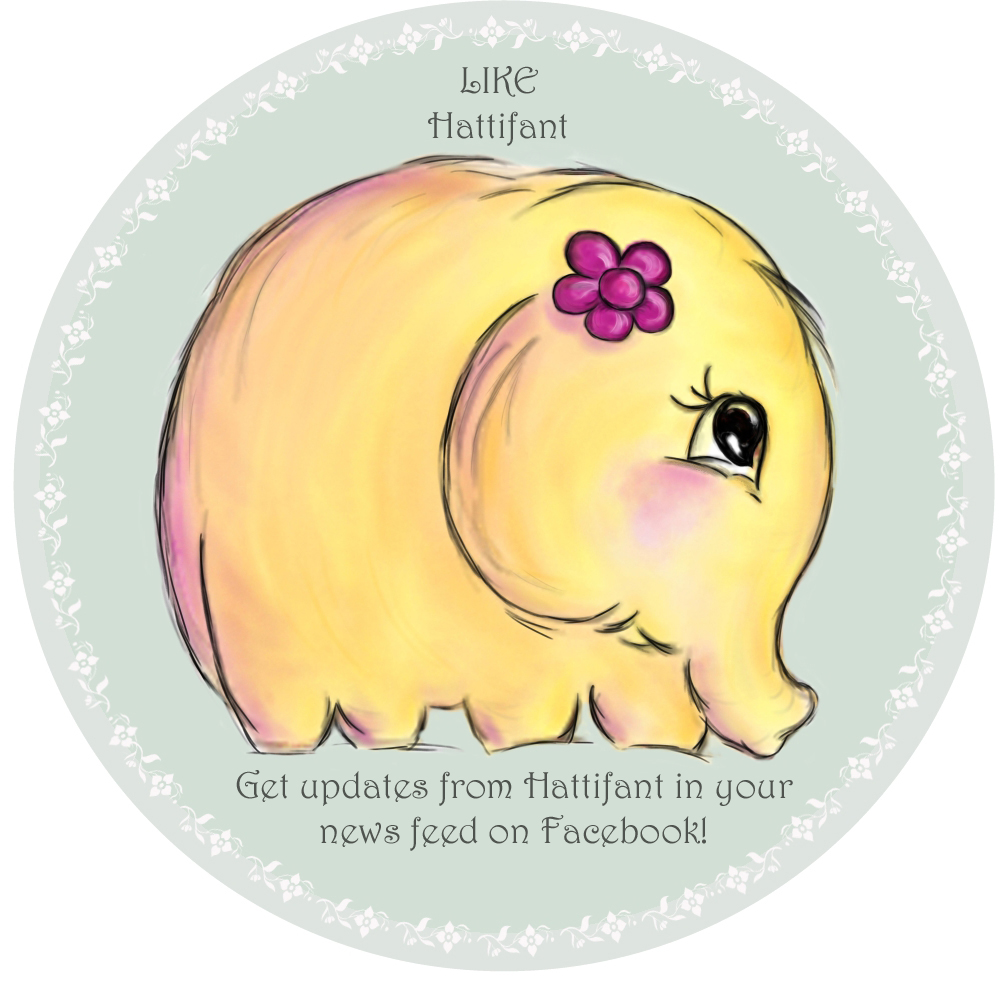 PERSONAL AND NON-COMMERCIAL USE LIMITATION
Please kindly note that the use of the Hattifant Site and its services (e.g. downloads) offered, are for your personal and non-commercial use only. You may not publish, license or create derivative works (for commercial use) from, transfer, or sell any information, products, downloads or services obtained from the Services. Hattifant is the sole owner of all content on the Hattifant Site, unless stated otherwise. You may borrow pictures but always name the source and link to the Hattifant Site, please. It would be lovely if you sent an email to manja(at)hattifant(dot)com in this case.
Thank you!