Gratitude Spring Flower Wreath Coloring Page
I created a Gratitude Spring Flower Wreath Coloring Page Bundle for all of us to enjoy! We will always know of someone we wish to thank or have something to be thankful for.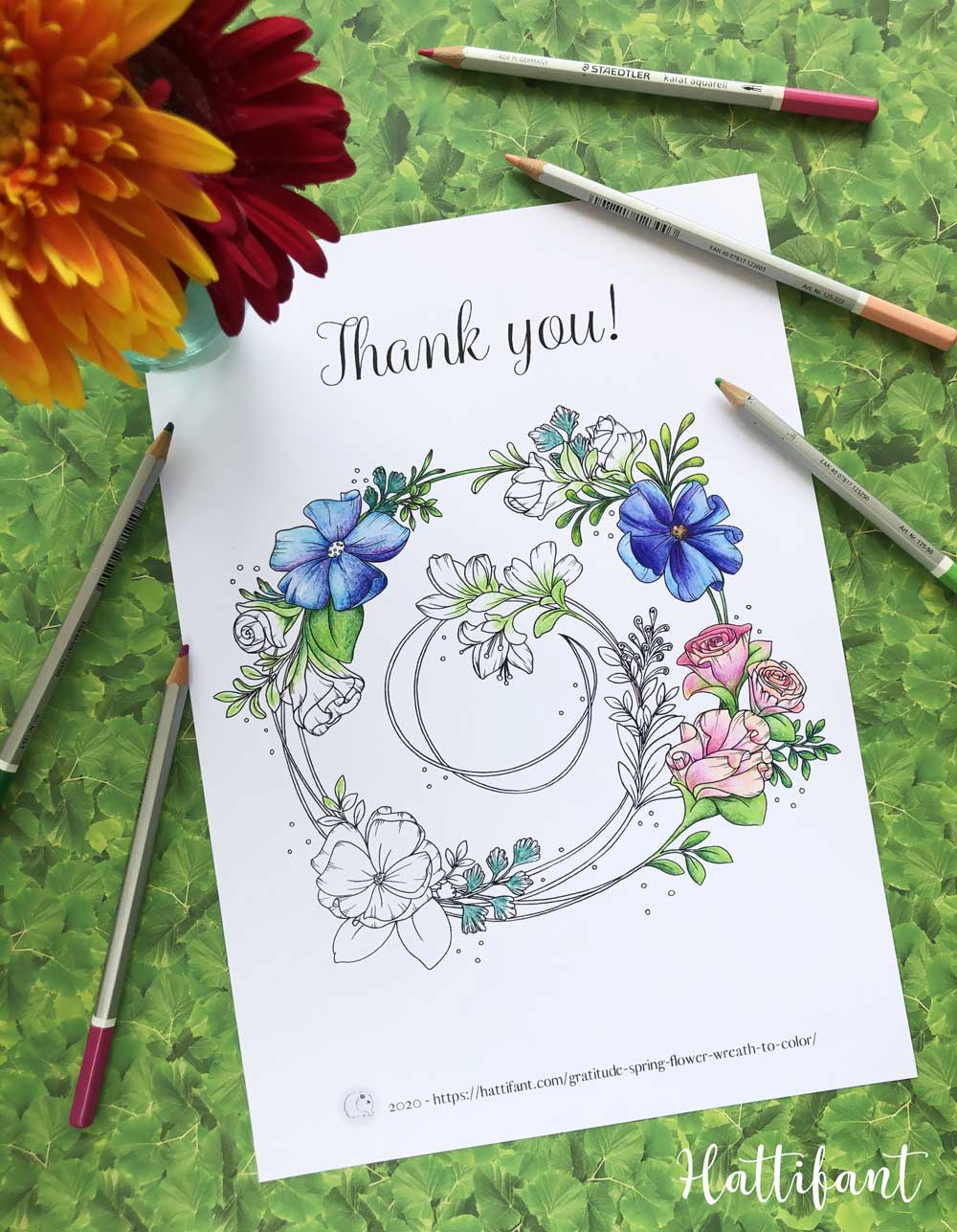 But especially right now, I am sure that many of us feel the wish to thank those on the front line and behind. We all do our best to help and support our community.
On Hattifant's Facebook page I asked you all whom you would like to thank and what you are grateful for. I added all mentioned to the bundle. The Gratitude Spring Flower Wreath Coloring Page is designed along the symbol of gratitude. It looks close to a 9 surrounded by a circle. Gratitude…
PRINTABLES
In this download you will find the following:
Thank You!
Merci!
Muchas Gracias!
Thank you teachers!
Thank you educators!
Thank you child carers!
Thank you NHS!
Thank you nurses & doctors!
Thank you truckers & grocery store workers!
I am grateful!
Love
Have faith!
and a blank version with "only" the Gratitude Spring Flower Wreath
Newly added: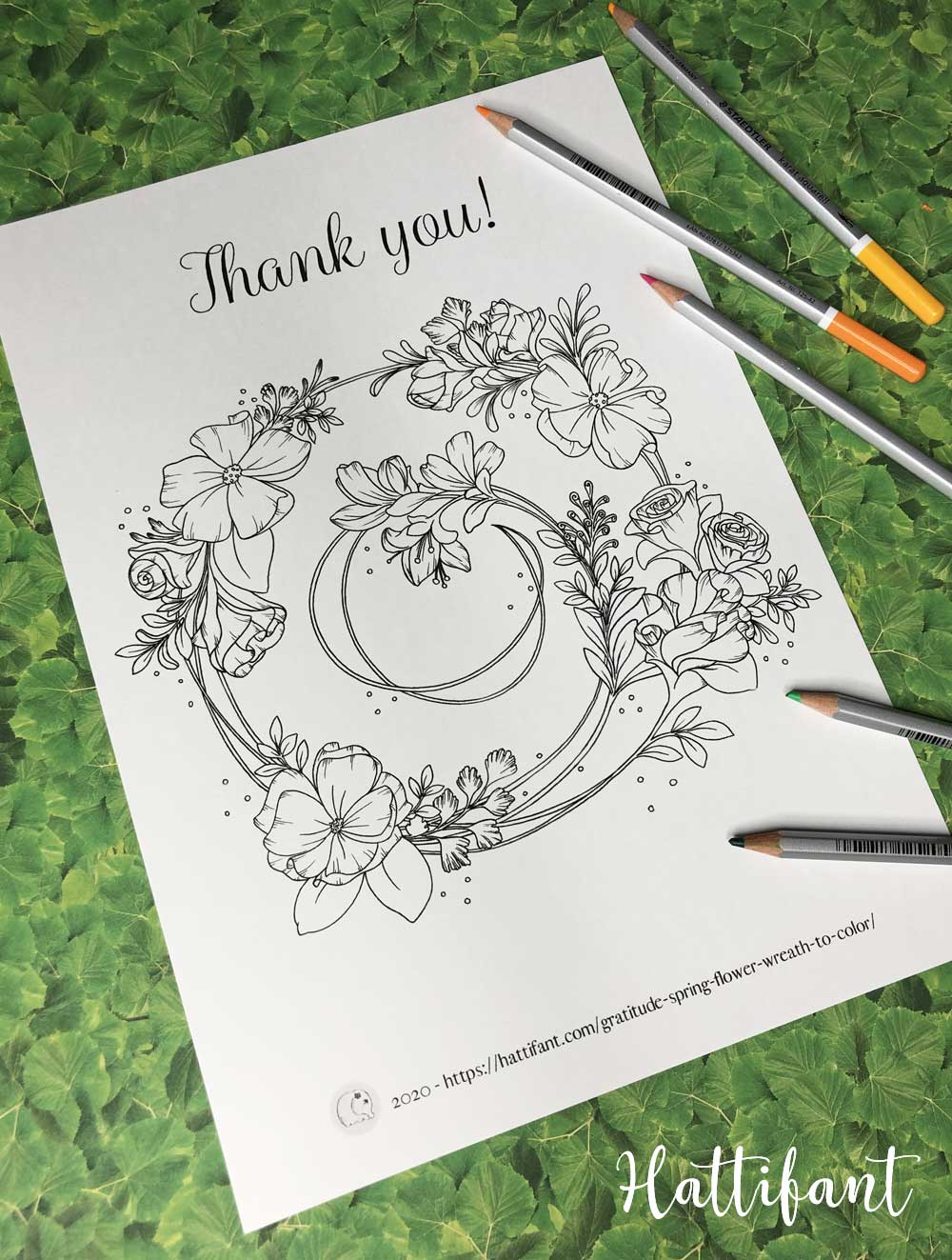 Enjoy coloring and I hope this Gratitude Spring Flower Wreath Coloring Page will help you to thank those who cannot hear it enough.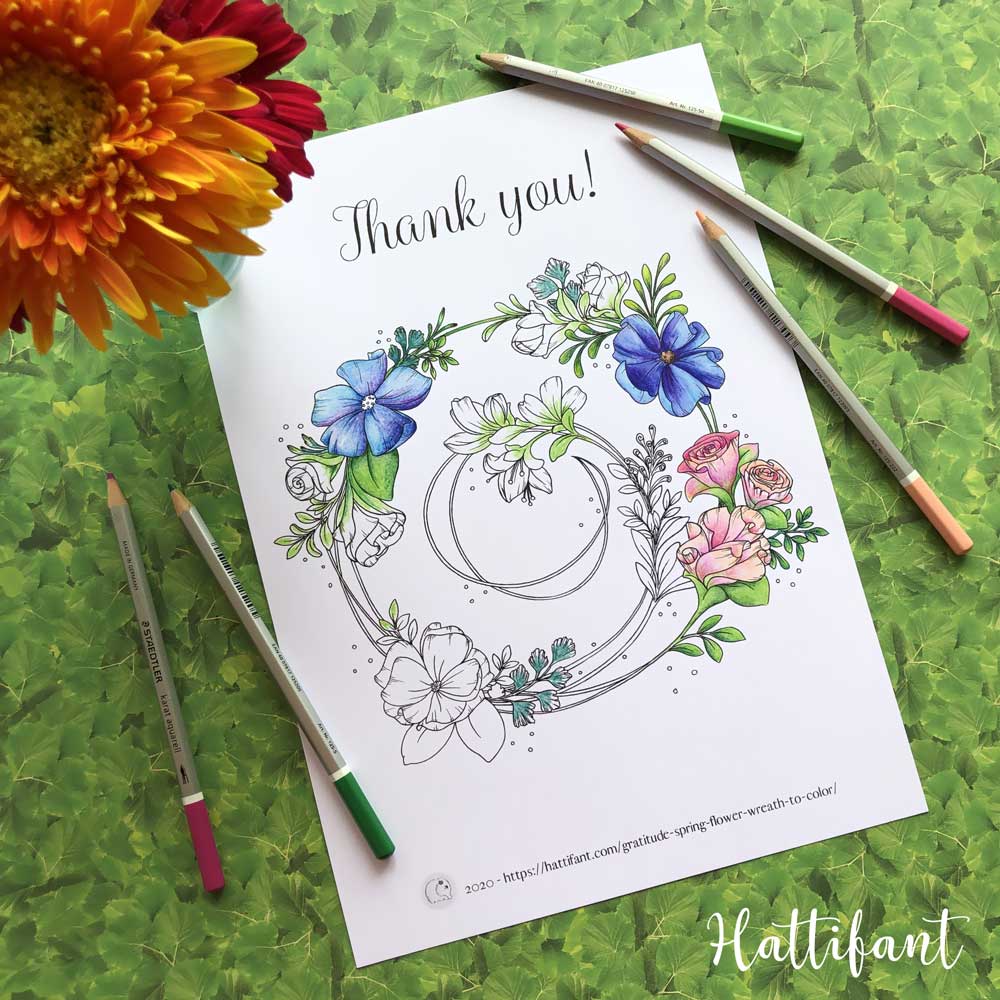 MORE Hattifant Paper Crafts & Coloring Pages: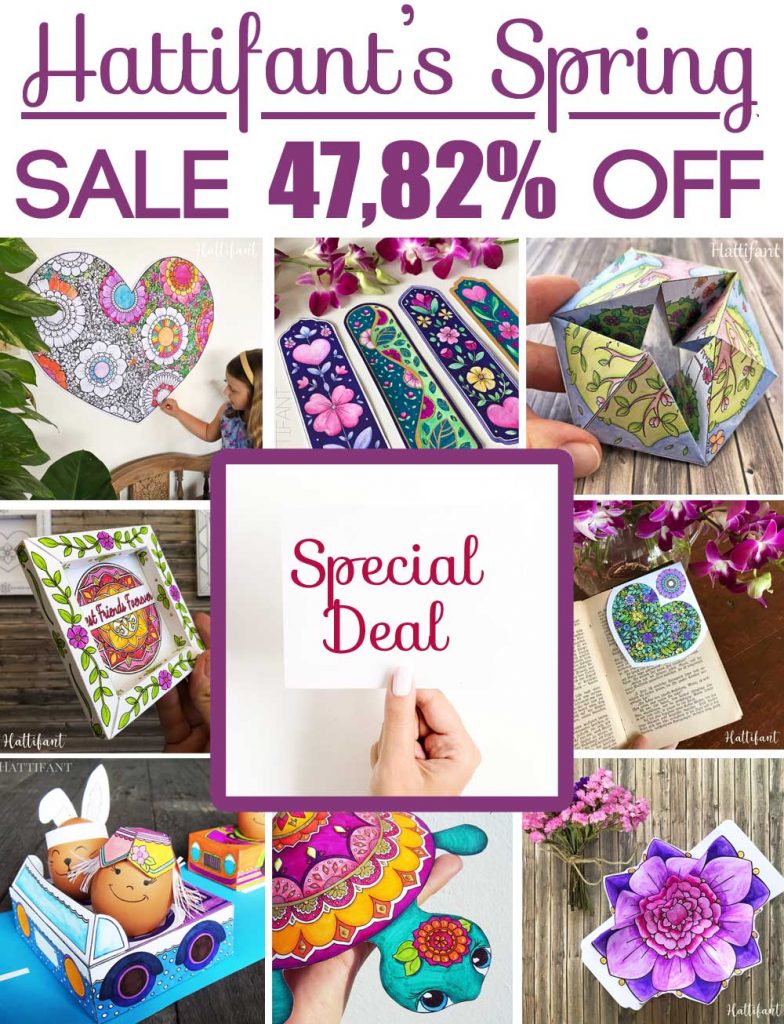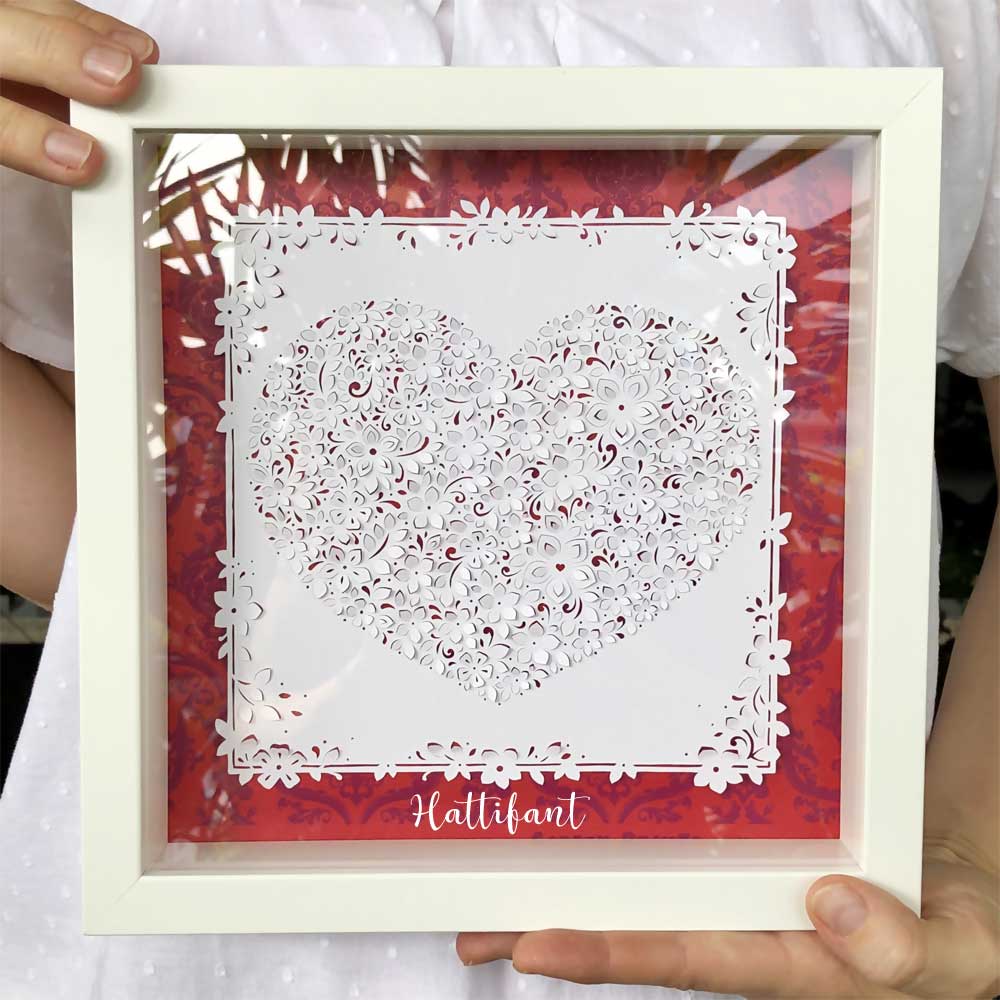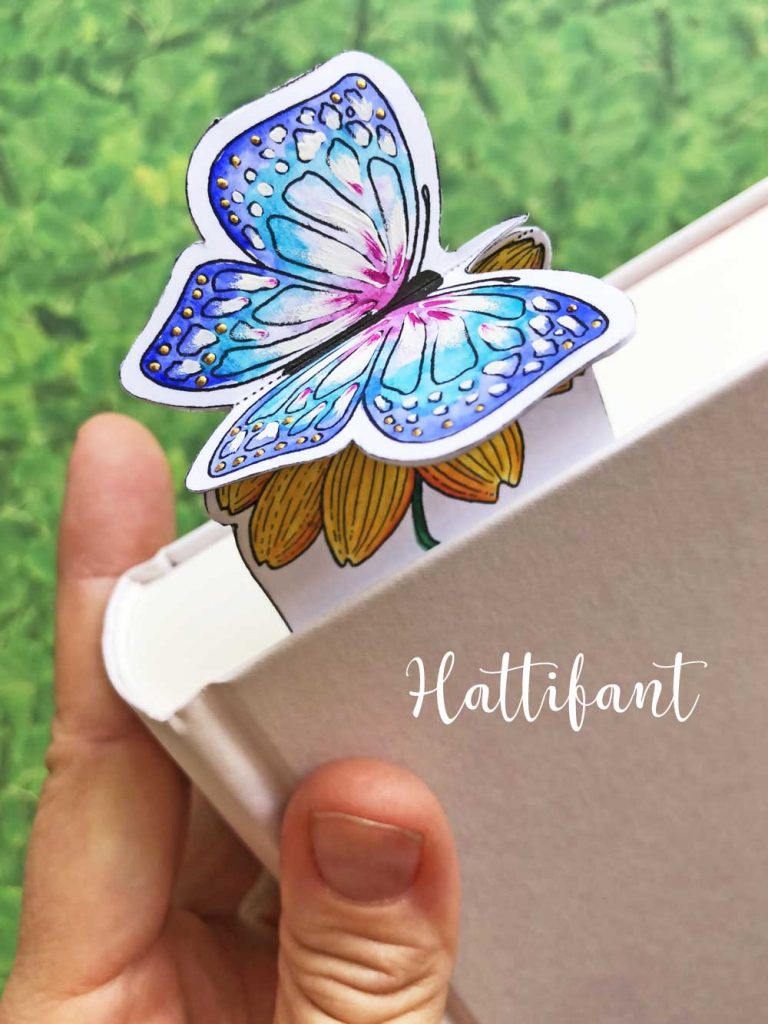 You like Hattifant's designs, toys & décor? Why not LIKE Hattifant on Facebook and always be up-to-date with Hattifant's latest adventures…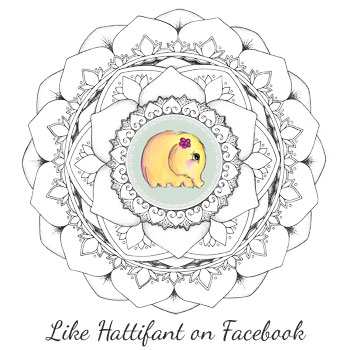 PERSONAL AND NON-COMMERCIAL USE LIMITATION
NO DIRECT LINKS TO PRINTABLES ALLOWED! Please kindly note that the use of the Hattifant Site and its services (e.g. downloads) offered, are for your personal and non-commercial use only. You may not publish, license or create derivative works (for commercial use) from, transfer, or sell any information, products, downloads or services obtained from the Services. Hattifant is the sole owner of all content on the Hattifant Site, unless stated otherwise. You may borrow pictures but always name the source and link to the Hattifant Site, please. It would be lovely if you sent an email to manja(at)hattifant(dot)com in this case. Thank you!