I NEARLY fell off my unicorn – a Coloring Page
Hattifant is a lover of quotes. This time I created a coloring page along a quote that always makes me smile!
"When you told me I lived in a Fantasy Island I nearly fell off my unicorn!"
-author unkown-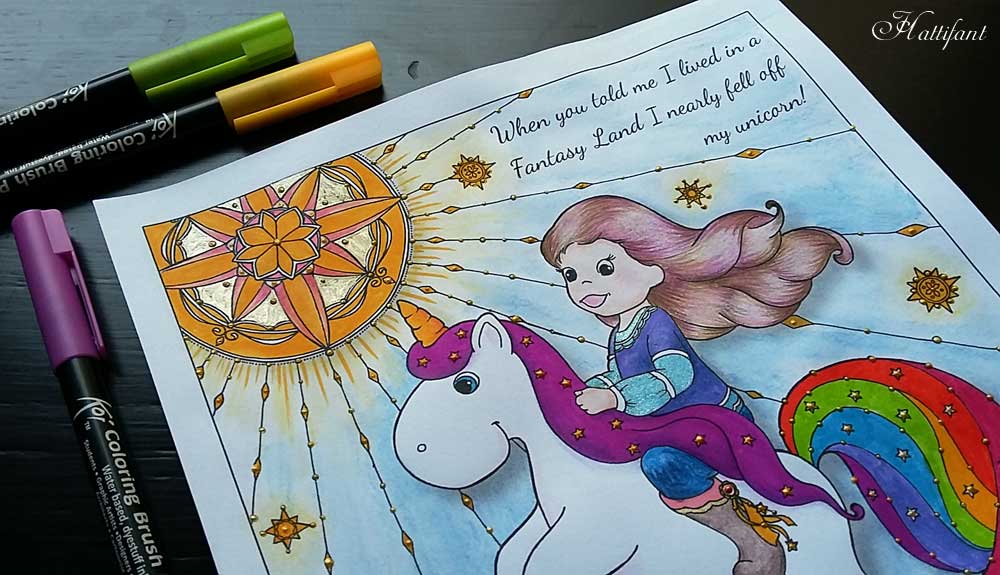 I have so many different ways of how I would reply to that remark as in:
"Yeap, I know! And I am perfectly happy here! – Want to join?"
or
"NEARLY, but…I didn't (fall of my unicorn!"
I NEARLY FELL OFF MY UNICORN COLORING PAGE
But back to the coloring page…
Simply click on the image below or on the GIANT letters where it says "Download here" to grab this cute "I almost fell off my Unicorn" Coloring Page.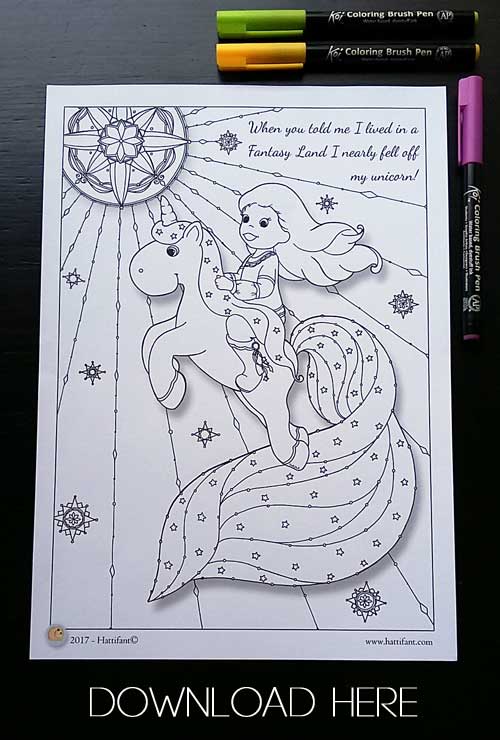 Please, if you download for FREE then pay me with a like or nice comment here or on my Facebook page. Only with interaction can I afford to offer these coloring pages free of charge!
Thank you so much! If you do it means YOU CARE! As much as I do wanting you enjoy these coloring pages and crafts! 🙂
A great page to get busy with your little ones! We had such fun today!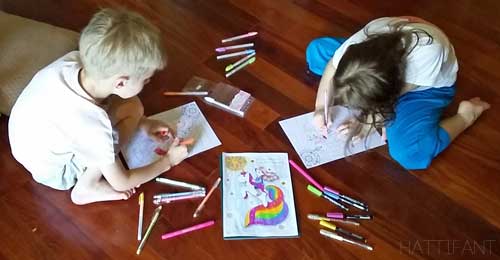 I have some more FANTASTIC QUOTE coloring pages from my fellow Tribe Artists!!! Keep on reading!!!
BUT BEFORE…
I have some more GREAT NEWS for you! Arielle Ford, THE Arielle Ford and I have been working together with HCI on creating a beautiful wisdom filled coloring book for you! Arielle, is a love and relationship expert and a leading personality in the personal growth and contemporary spirituality movement.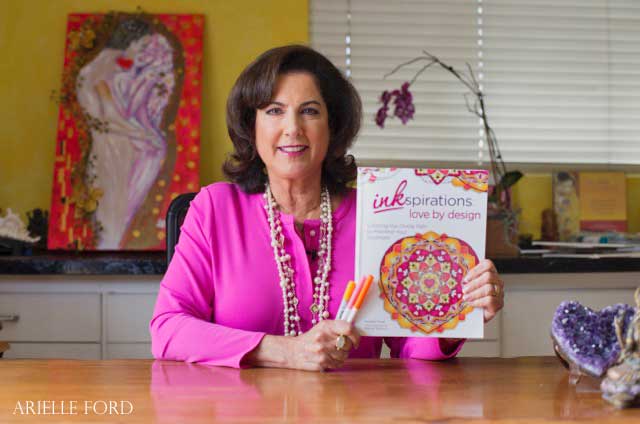 This book… we called INKSPIRATIONS – Love by Design.
 It contains simple yet specific exercises and information to create the frequency of love in your life.  By coloring each page in this step-by-step guide with a clear intention, you will mindfully and creatively raise your awareness to make your deepest desires for love come to fruition.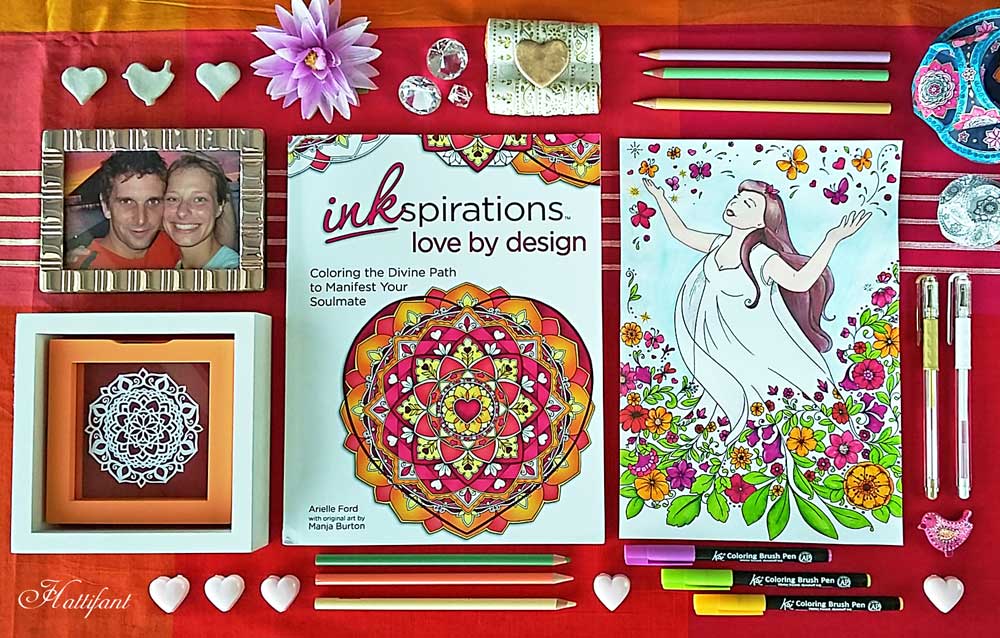 Afterall, art therapists have long known and emphasized that making art is a powerful and enjoyable tool for self-exploration and processing emotions.
You can find out more HERE. There is a free sample coloring page out of the book for you to color as well!
Back to Fantasy Land…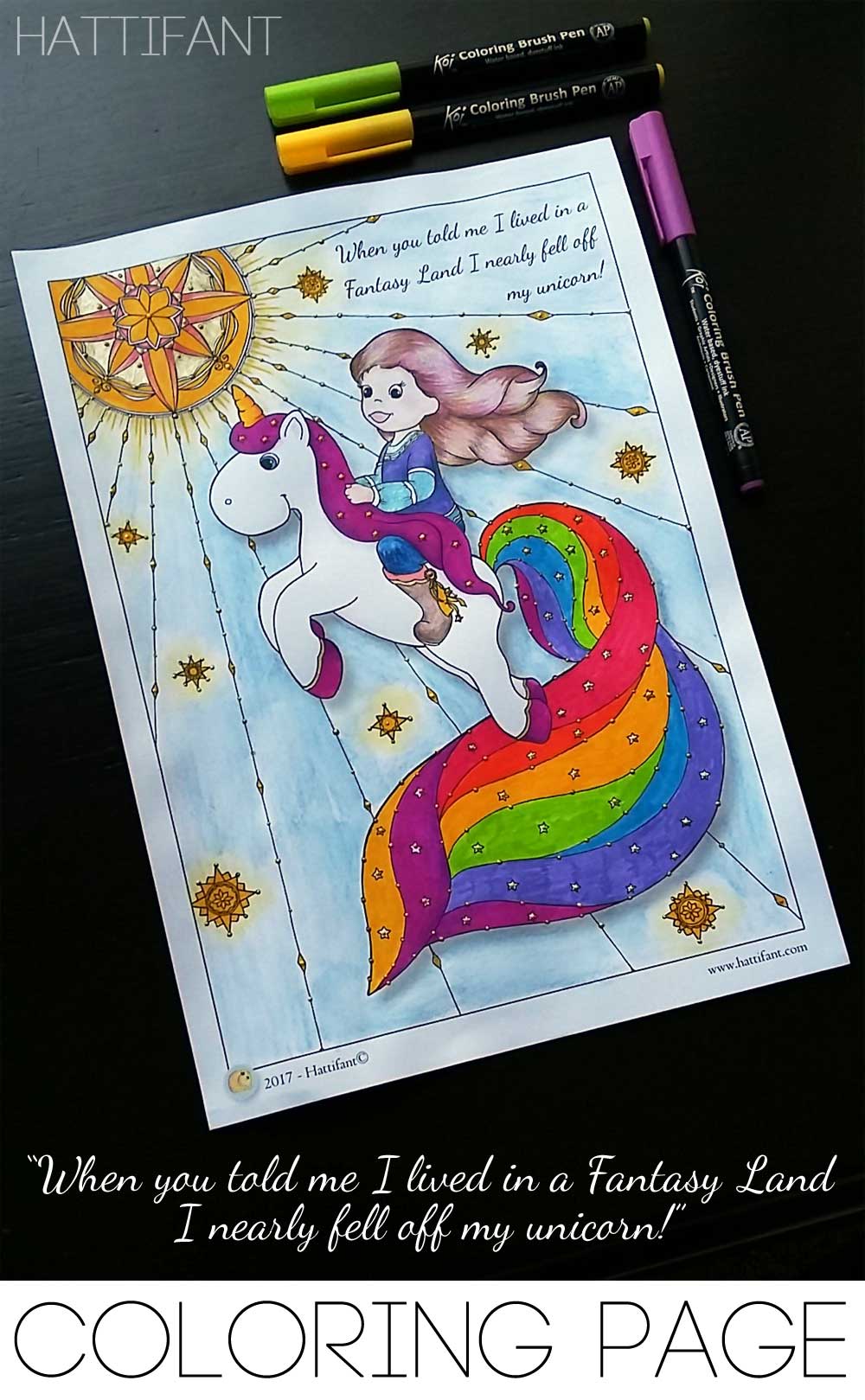 Coloring Tribe
You would like to color some more "QUOTE"-inspired Coloring Pages? Our Coloring Tribe got together again and I have some gorgeous romantic Coloring Pages for you created by my fellow blogger and artists Alyssa, Andreja, Iljia and Menucha.
A Rainbow in Someone's Cloud By Arts & Crackers
Kindness Quote Coloring Page by Easy Peasy and Fun
Coloring Page for Moms by Moms and Crafters
Quote Coloring Page for Grown Ups by Trail of Colors
MORE FROM HATTIFANT
Love Now Coloring Page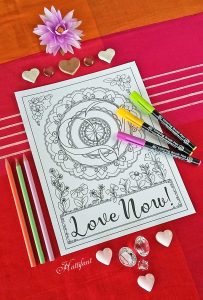 Angel Luminaries Papercraft

Mandala Luminary

Foldables
Triskele Paper Globes to Color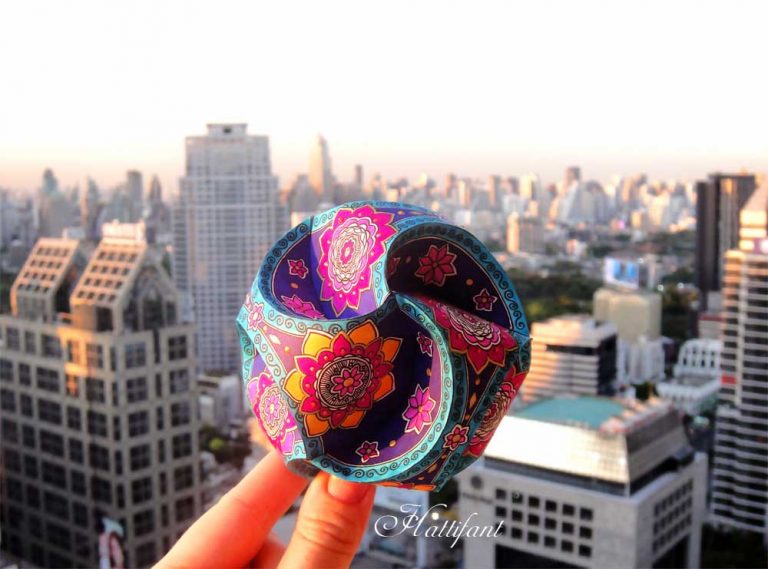 ---
You like Hattifant's designs, toys & décor? Why not LIKE Hattifant on Facebook and always be up-to-date with Hattifant's latest adventures…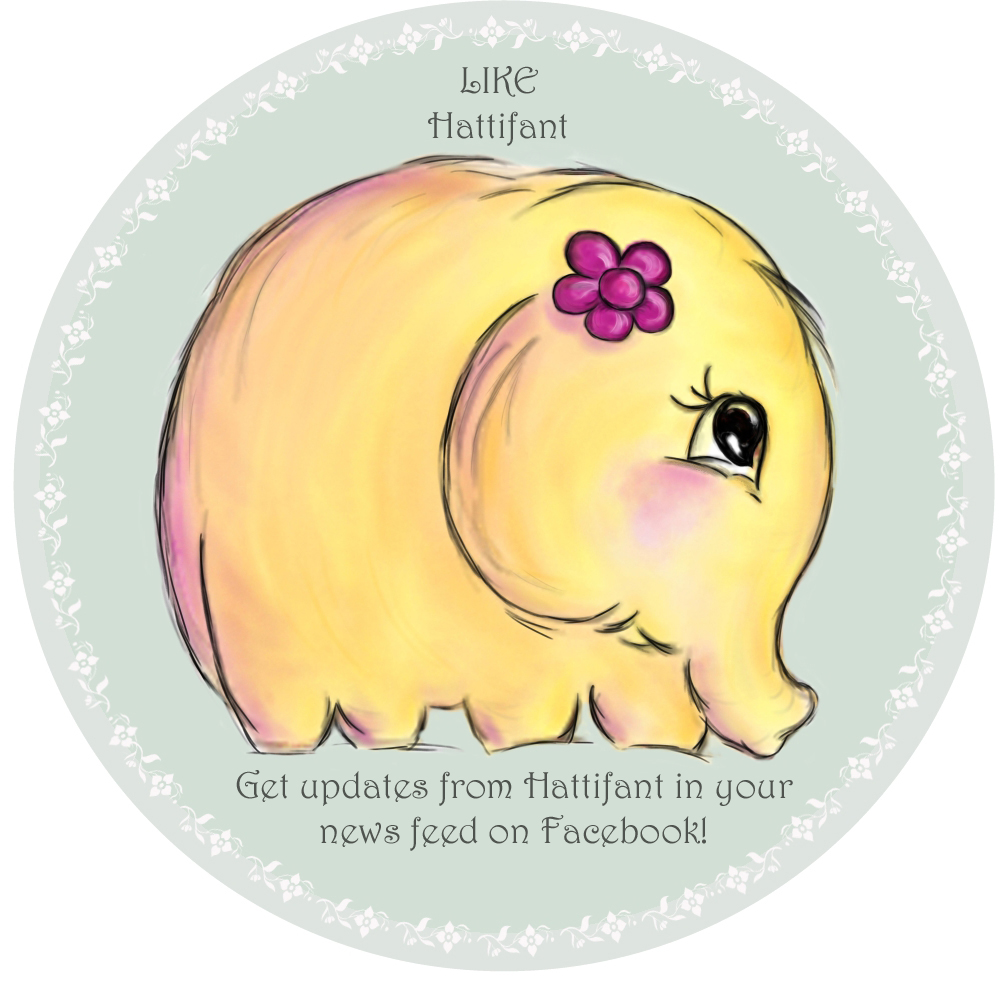 PERSONAL AND NON-COMMERCIAL USE LIMITATION
NO DIRECT LINKS TO PRINTABLES ALLOWED!
Please kindly note that the use of the Hattifant Site and its services (e.g. downloads) offered, are for your personal and non-commercial use only. You may not publish, license or create derivative works (for commercial use) from, transfer, or sell any information, products, downloads or services obtained from the Services. Hattifant is the sole owner of all content on the Hattifant Site, unless stated otherwise. You may borrow pictures but always name the source and link to the Hattifant Site, please. It would be lovely if you sent an email to manja(at)hattifant(dot)com in this case.
Thank you!
Merken
Merken
Merken
Merken
Merken
Merken
Merken