3D Star Ornaments to Color
My dear crafty friends, I have a new Christmas themed 3D Paper Craft to Color for you! Let me introduce to you Hattifant's 3d Star Ornaments to Color!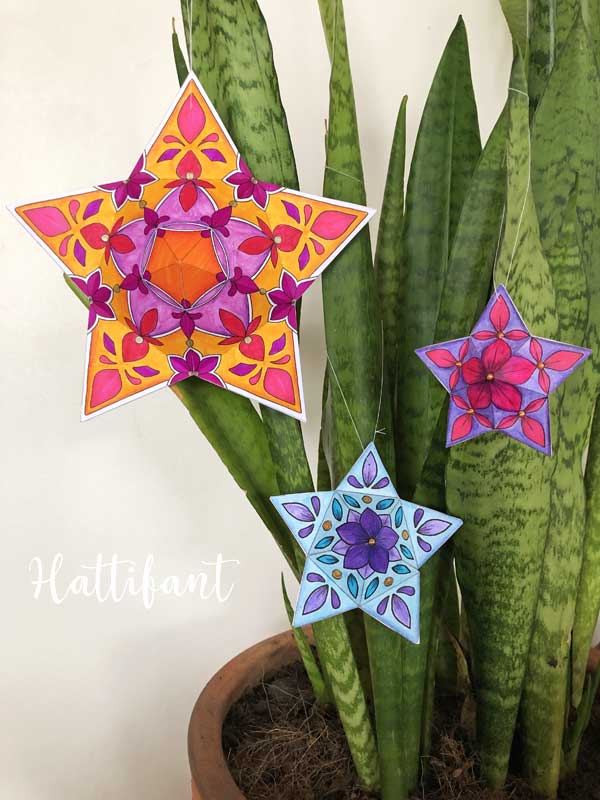 They look lovely in the sunlight hanging in the window, off a plant or Christmas Tree 😉 Combine them with Hattifant's Christmas Triskele Paper Globes and you for sure will win first price in Christmas Decor!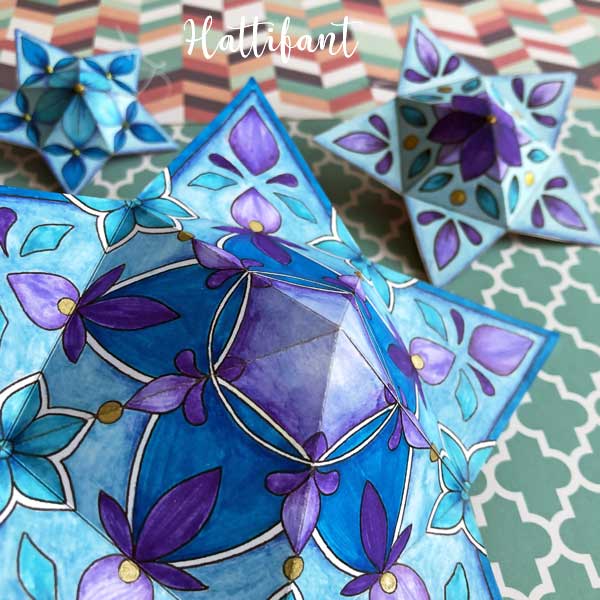 I have created a gorgeous bundle consisting of three different 3D Star Ornament sizes! They are approximately 16, 9, and 6cm in diameter.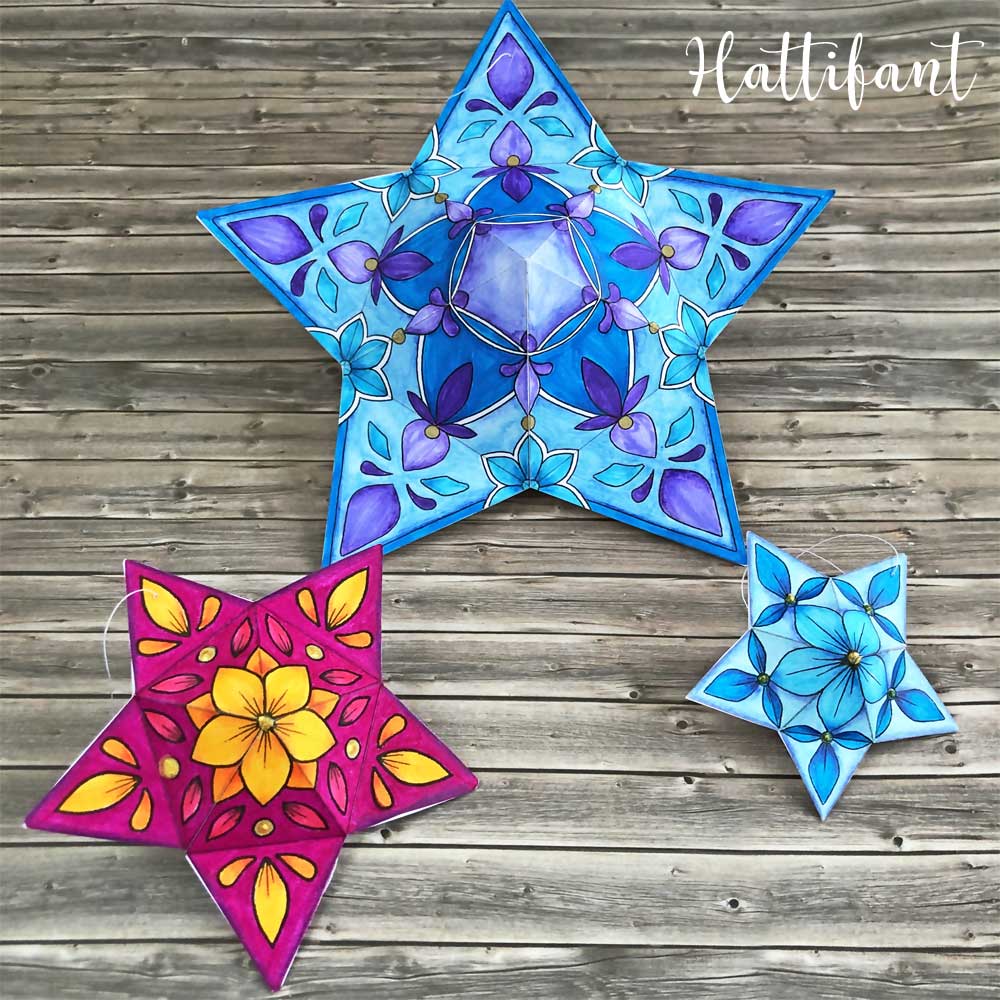 There are 6 different patterns on offer for the BIG 3D Star Ornaments.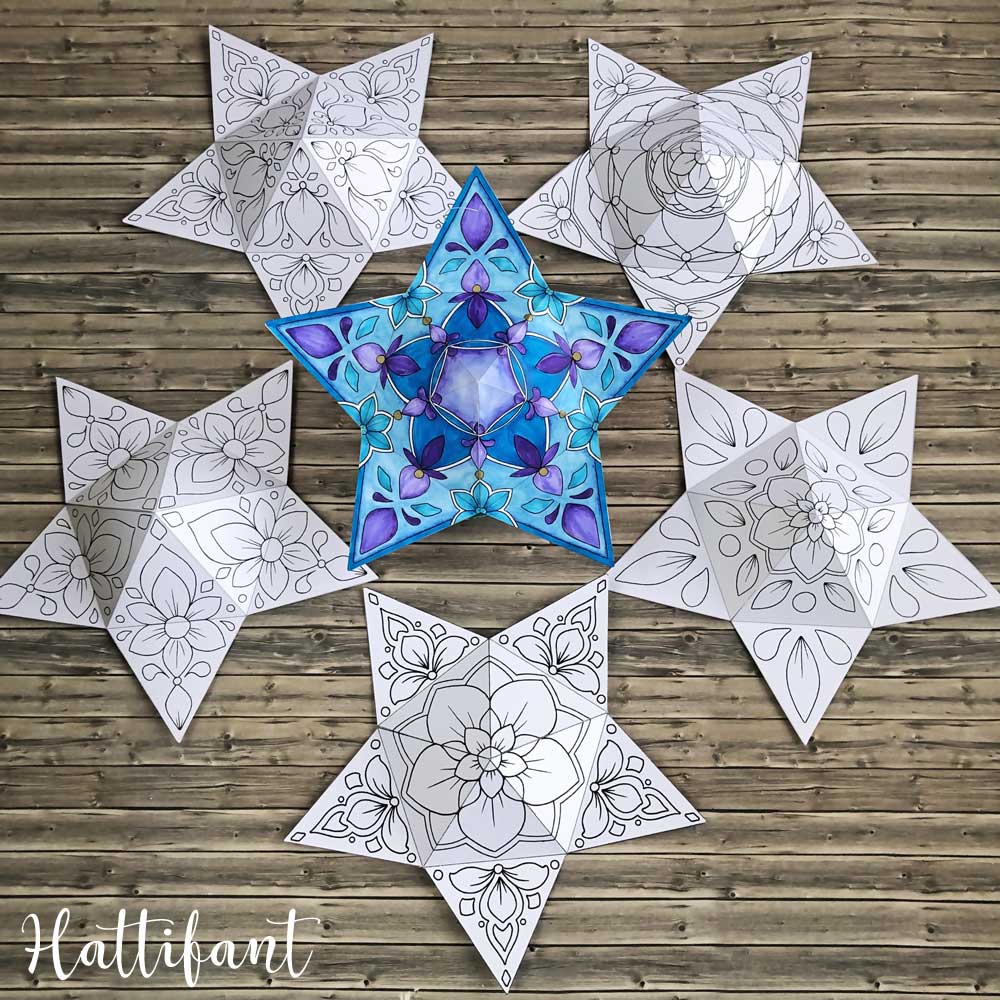 The medium and small sized 3D Star Ornaments contain of 3 differing designs.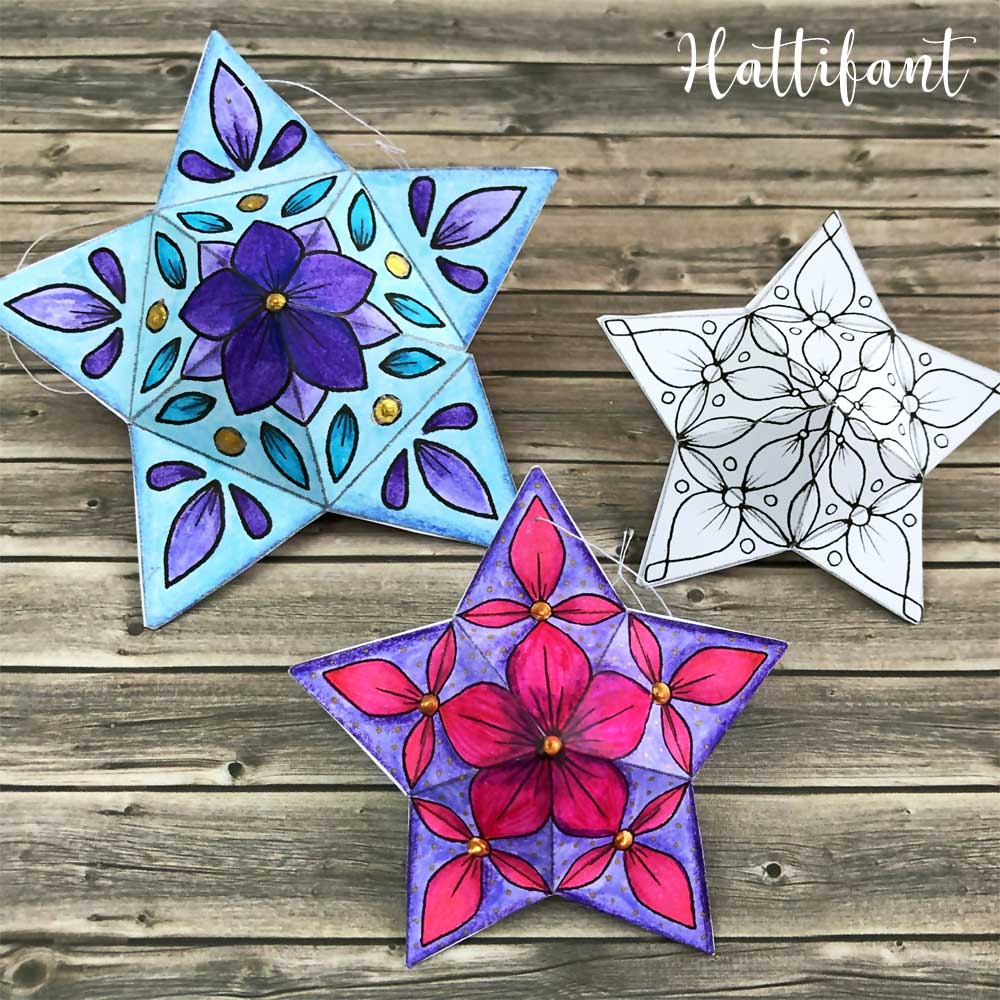 HOW TO MAKE YOUR OWN
So, you want to know how to make them? Well, then let me show you.
You will need:
the template (find link further below)
paper (180gsm for big stars; 120gsm for medium & small stars)
scissors
safety mat
scoring tool
ruler
glue
coloring pens
string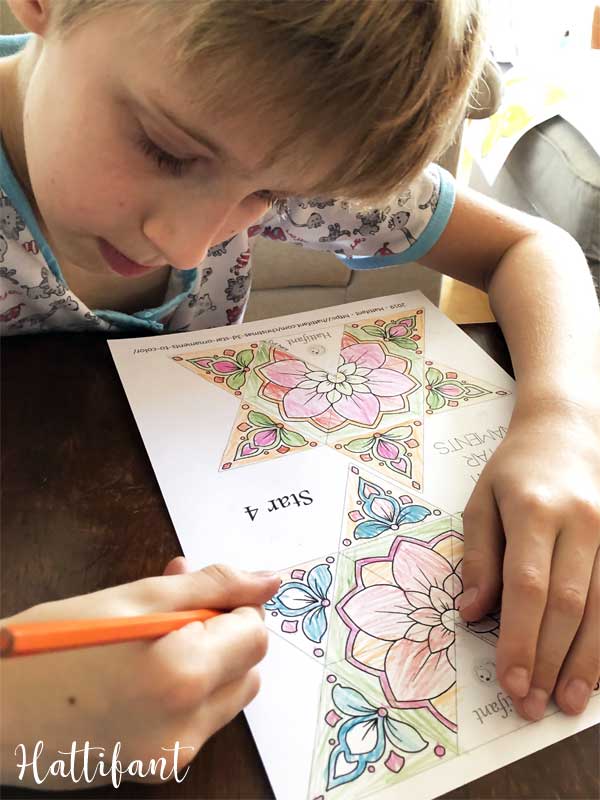 First, we of course enjoy some fun coloring time! These 3D Star Ornaments are a great paper craft to do with friends and family. Many generations can enjoy this craft while spending quality time together.
When finished coloring, we need to score the lines which we will then later on fold. Scoring really helps to fold accurately. In the picture above I show you the lines that need scoring (red lines). Cut out the star: front and back!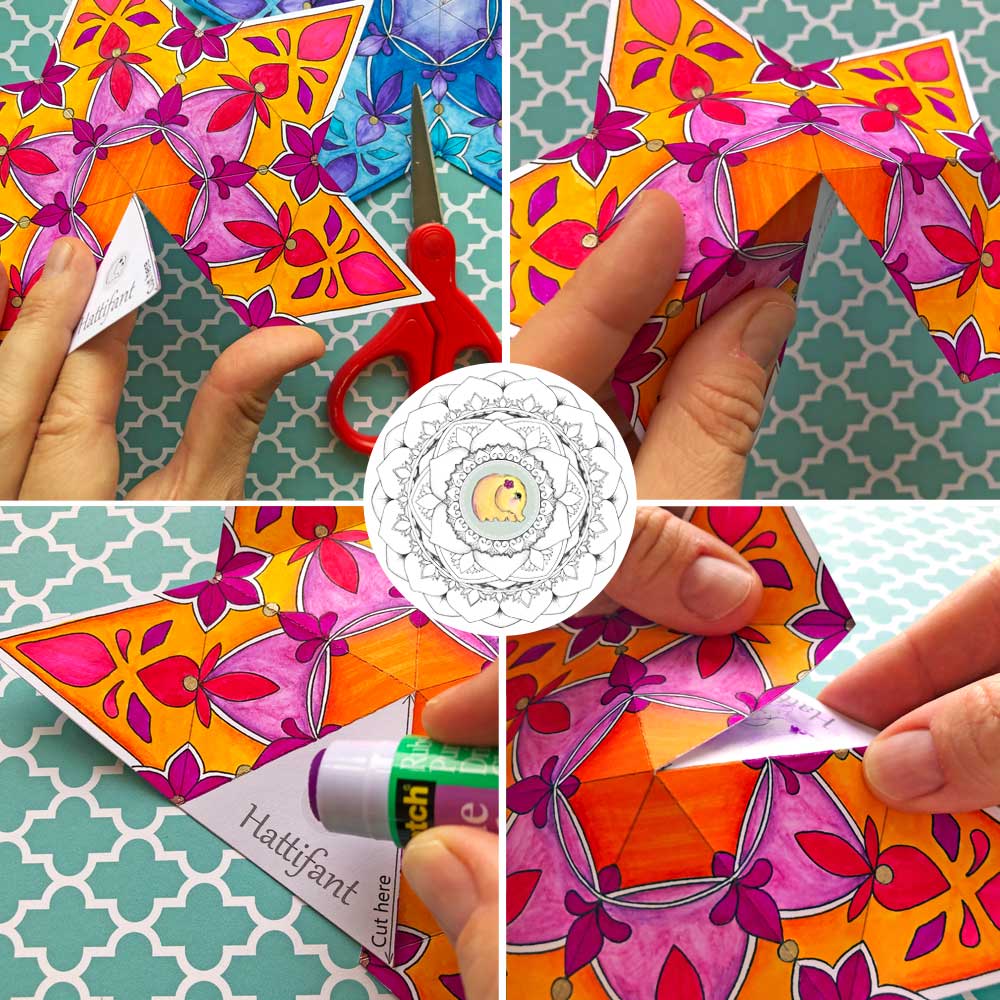 We then need to make a cut towards the center of the star as shown in the picture above. Fold the lines we scored beforehand. Add glue to the white triangle and glue the star into a 3D shape by pushing the white triangle area underneath the colored part.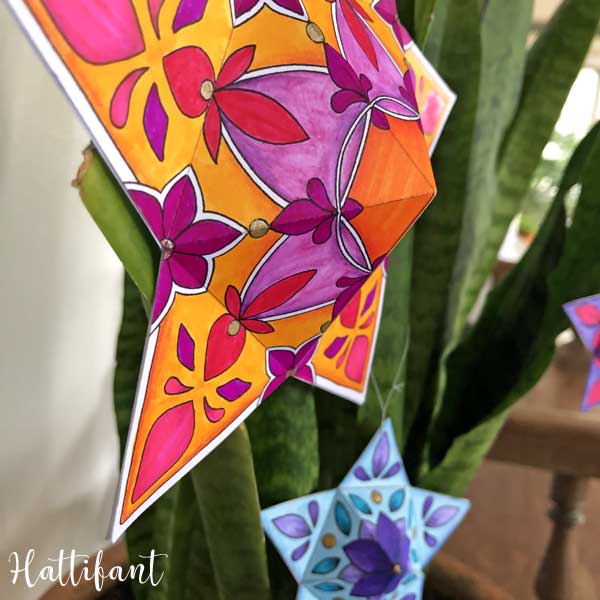 All that is left is to glue back and front of the star together. Add glue to all points of the front of the star. Choose the points of the star that have the white triangle underneath and glue these together. Then glue together the rest of the star points. You will then have a perfect fit of the front and back of the star template.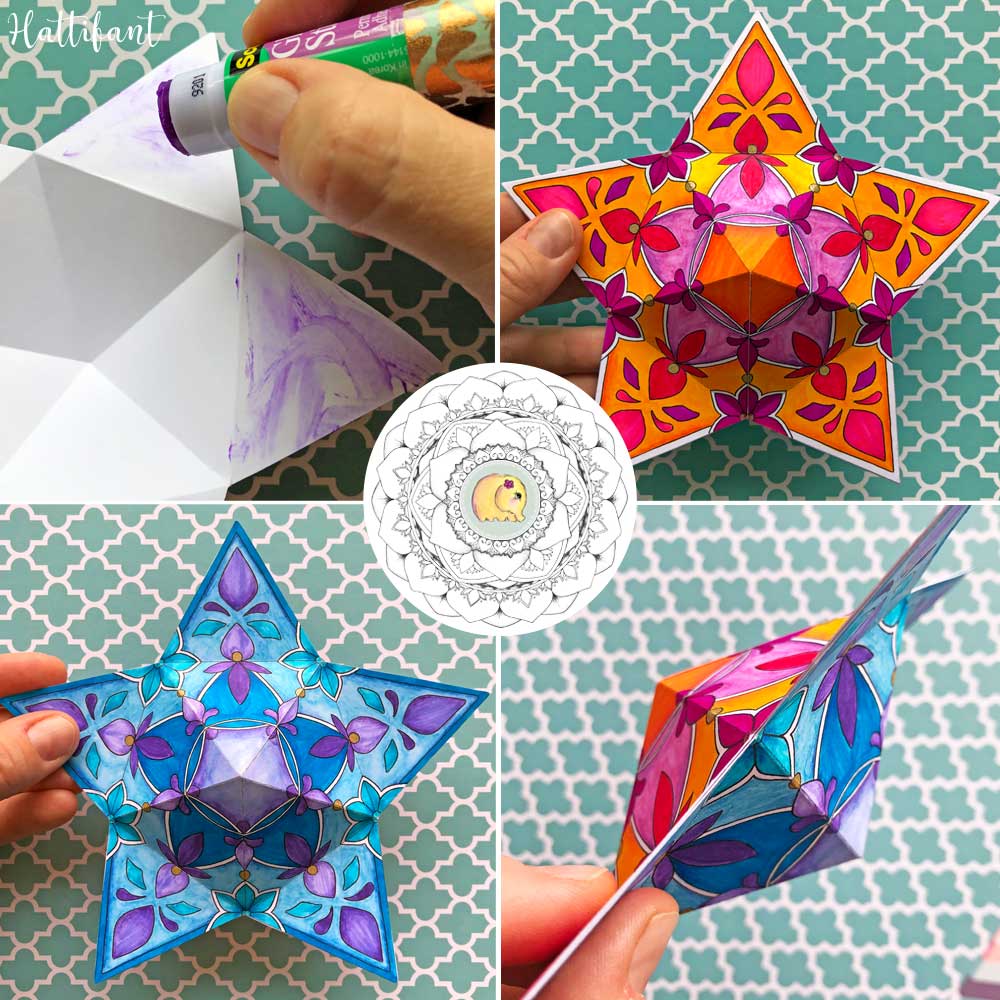 Punch a hole into one of the points or thread a string with a needle through to hang up your star! Congratulations, you made your very own 3D Star Ornament!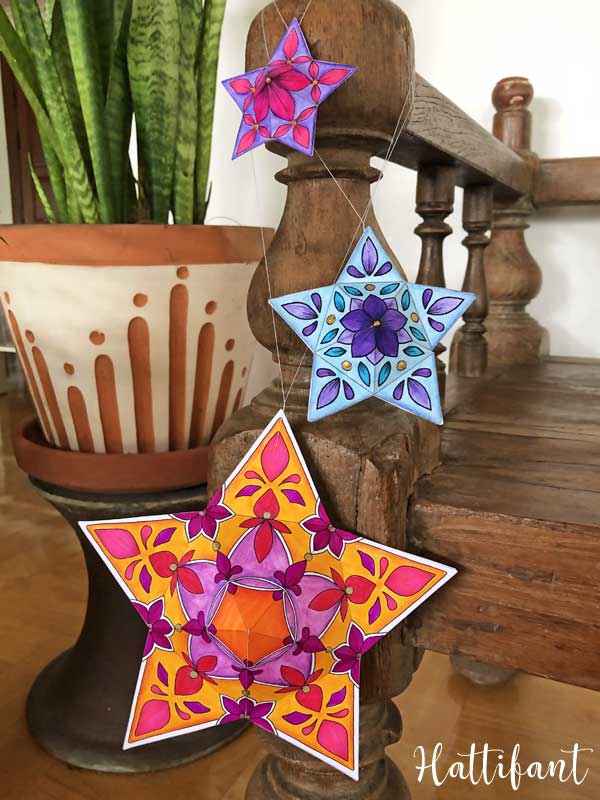 My little one is making sure I show off his creations also! I won't deny him that! 🙂
These 3D Stars would also make a lovely Advent Calendar!!!
PRINTABLES
You will receive:
1 PDF file for 6 BIG patterned 3D Star Ornaments
1 PDF file for the medium sized 3D Star Ornaments
1 PDF file for the small sized 3D Star Ornaments
1 PDF file with Instructions (2 pages)
BONUS: 1 PDF file with BLANK version of the BIG 3D Star Ornament
As always you can choose to download either with Gumroad or Etsy!
or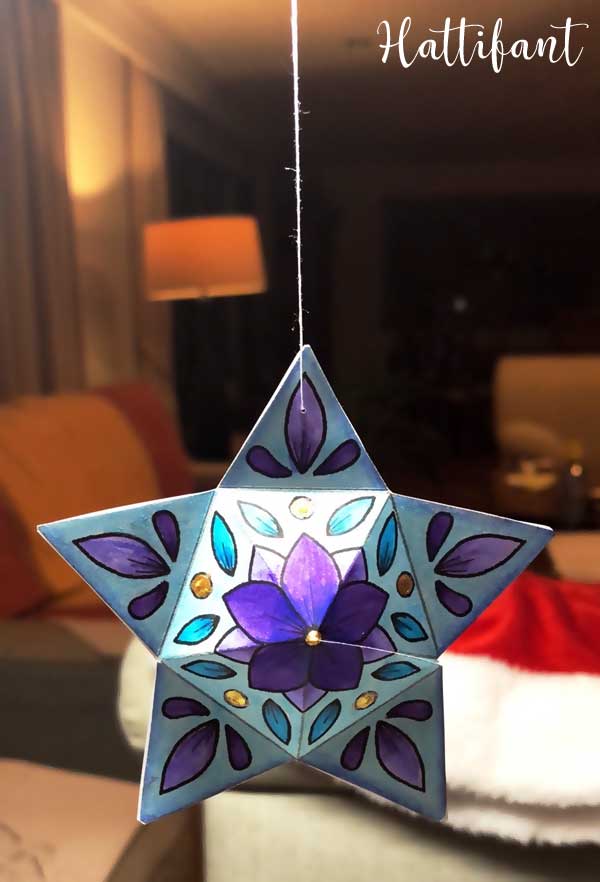 Wishing you a wonderful time coloring and crafting with family and friends or alone. Merry Christmas to you all!
MORE HATTIFANT CRAFTS: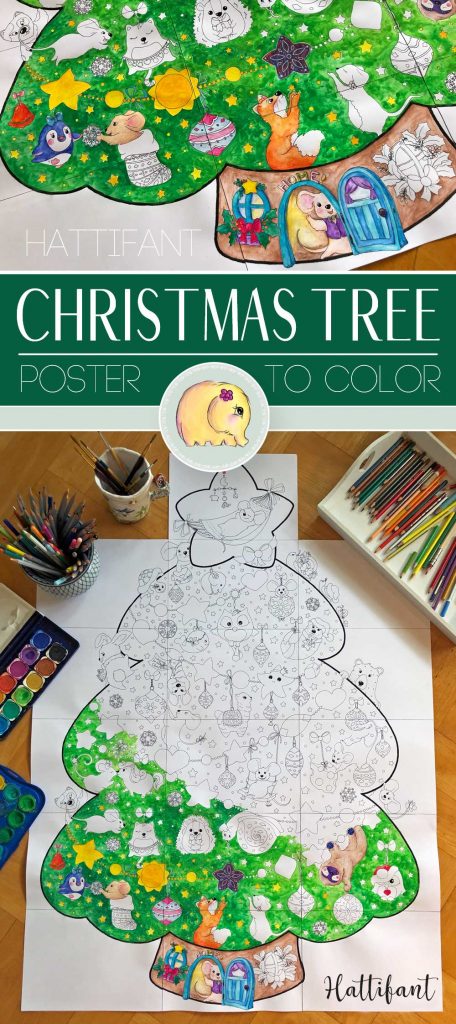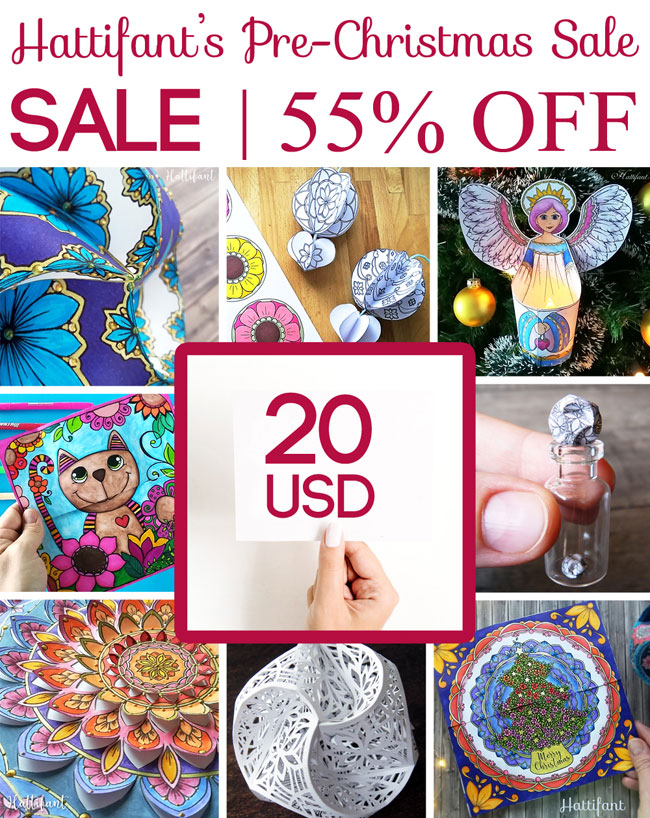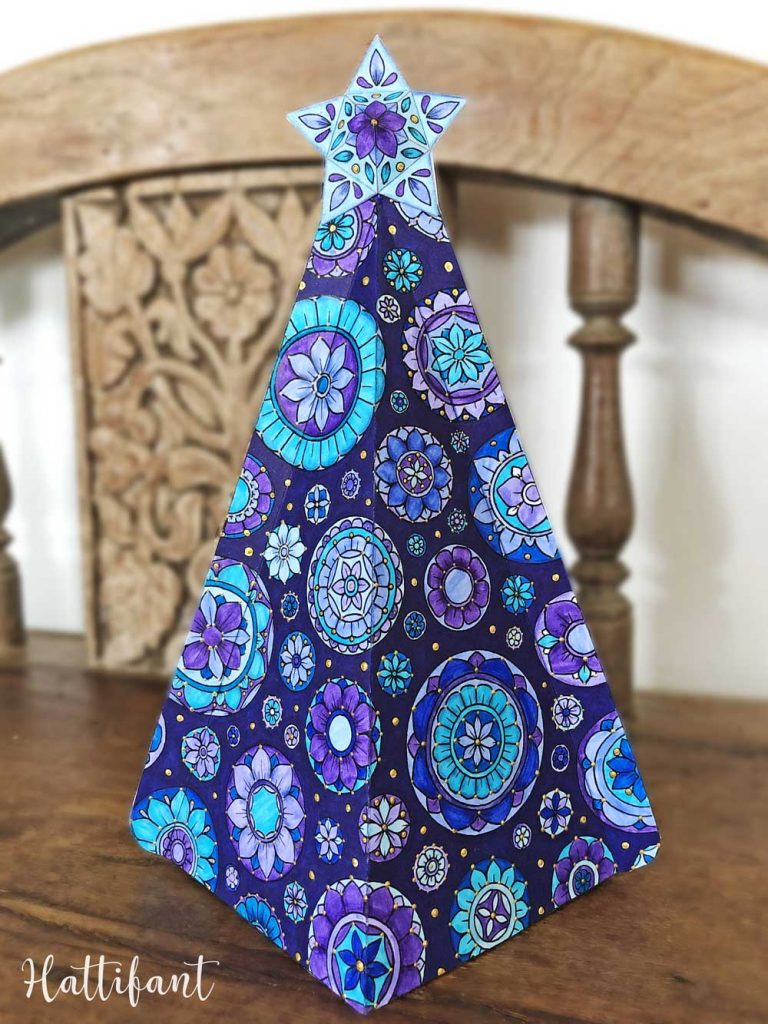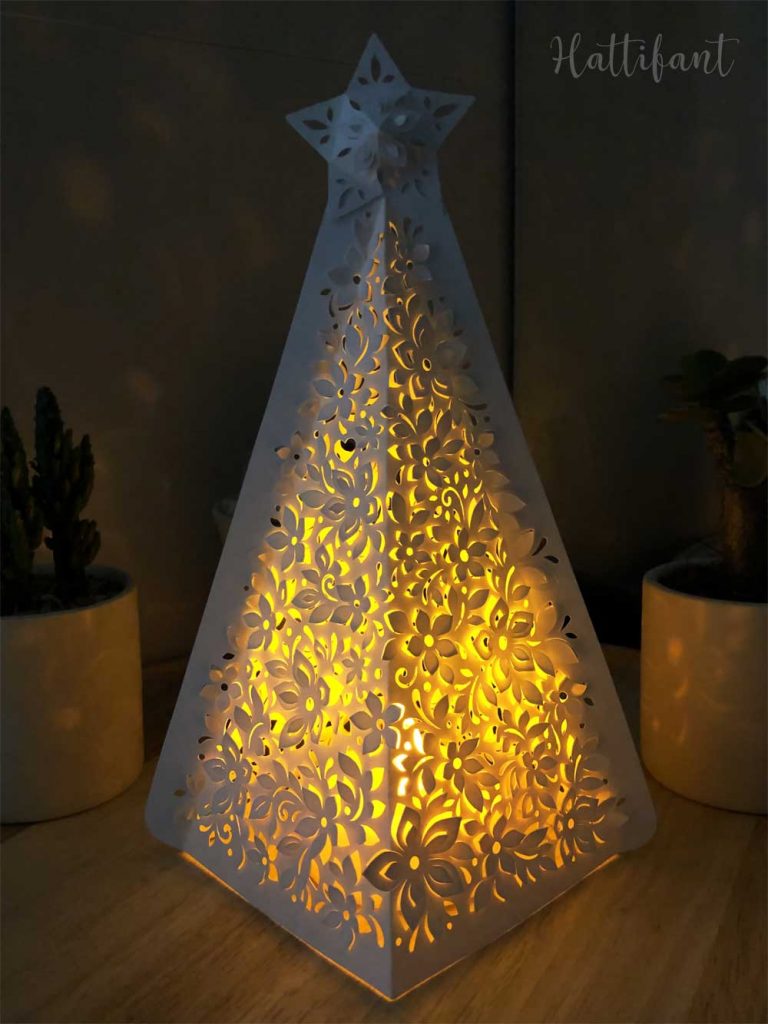 You like Hattifant's designs, toys & décor? Why not LIKE Hattifant on Facebook and always be up-to-date with Hattifant's latest adventures…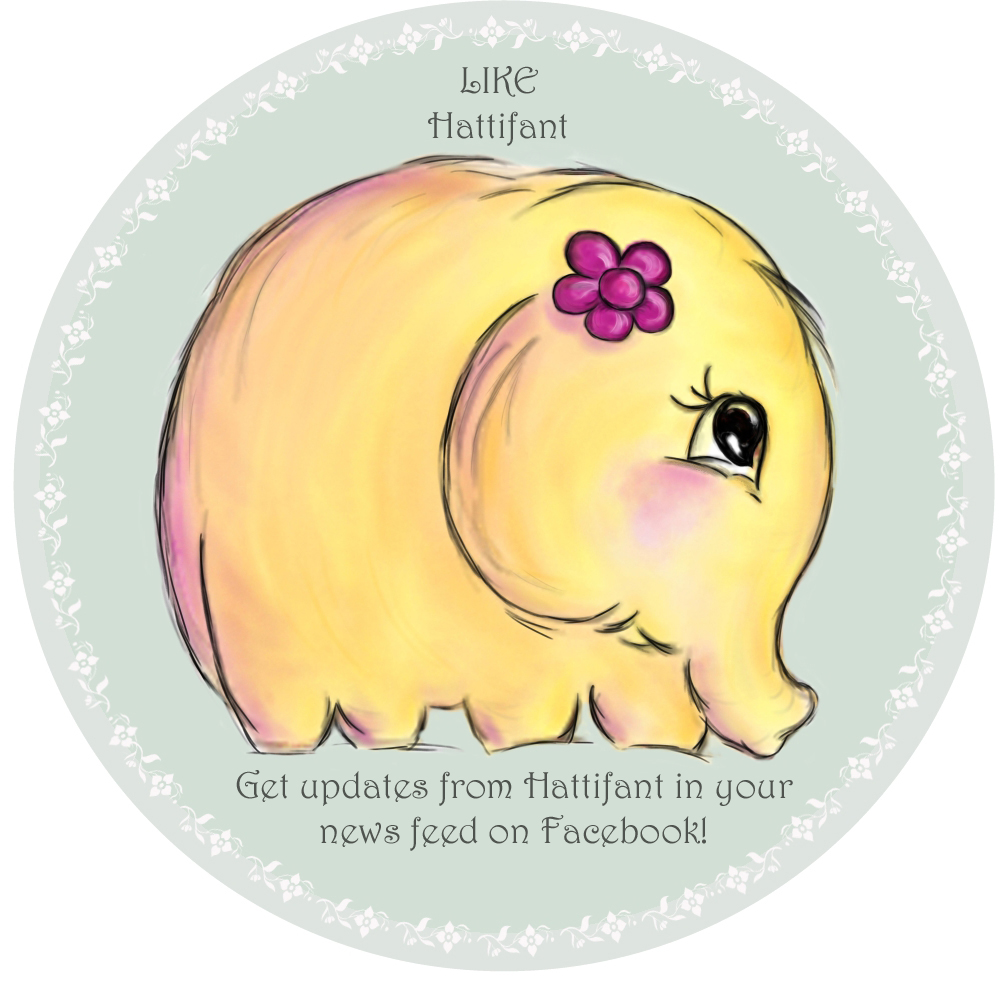 PERSONAL AND NON-COMMERCIAL USE LIMITATION
Please kindly note that the use of the Hattifant Site and its services (e.g. downloads) offered, are for your personal and non-commercial use only. You may not publish, license or create derivative works (for commercial use) from, transfer, or sell any information, products, downloads or services obtained from the Services. Hattifant is the sole owner of all content on the Hattifant Site, unless stated otherwise. You may borrow pictures but always name the source and link to the Hattifant Site, please. It would be lovely if you sent an email to manja(at)hattifant(dot)com in this case. Thank you!